!!!HARD ROCK FROM OUTER SPACE!!!
We had a conversation with STARCRASH.Enjoy!
Welcome to the FILTHY DOGS OF METAL Webzine.
1. Tell us a few things about STARCRASH (Members, Starting Year etc).
I got here a few years ago and really loved the sounds I heard. I had a long travel to think of lots of things, and when I got here and heard all the amazing music I decided I wanted to make songs using your earth sounds. I really love computers for flying my starship, but I don't like how they're making the music here sound in your more recent years, so I thought it would be important to use some of your older and simpler technology to make my songs with
2. You have recently released your tape ''Hello Earth''. Tell us a few things about this recording.
It's the first 4 songs I made, I really liked making them, and I think I can keep getting better at it. So I hope you like them.They were made very simply, I'm still learning how to do it so I think I can get better sounds in the future but I like the approach of not having computers involved in the recording, we don't have the ability to fix all the imperfections, whatever is played is there.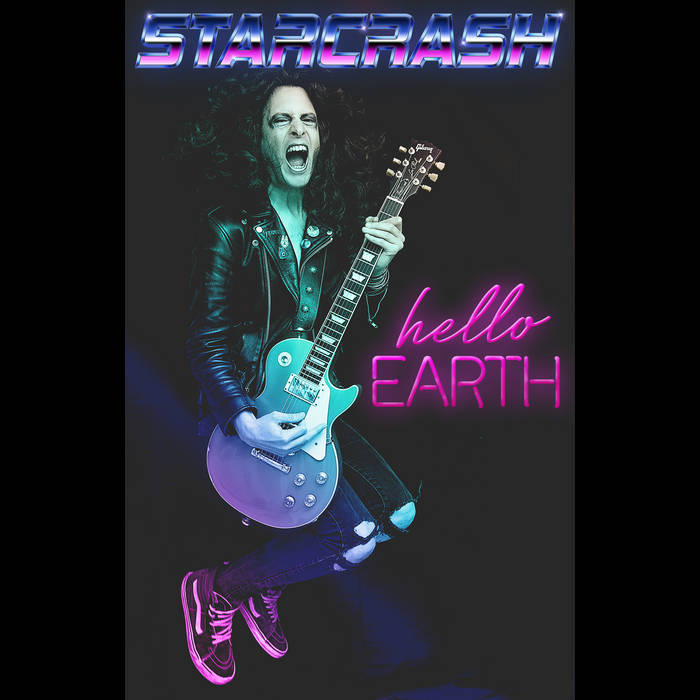 3. Label or DIY and why?
They both seem to be important from what I can tell, but from what I've seen and heard of your culture, almost everything good starts from DIY, because someone really believes in it.
4. Do you prefer Vinyl, Tape, CD or Digital Format and why is that?
I like them all for different reasons, you guys have lots of great ways to listen to music. I have music on all these formats and I hope I can make music for all these formats. I already got a tape deck for my starship.
5. Your music style is Hard 'n Heavy Metal. Which are your main influences (Favourite Artists / Bands etc.)
I guess that really spoke to me loud when I started hearing earth music. If you download. Hello Earth on bandcamp there's a bonus song that will tell you one of my favorite artists from here and one of my favorite records from here. I was just trying to pay tribute to one of the best things that's ever come from this planet.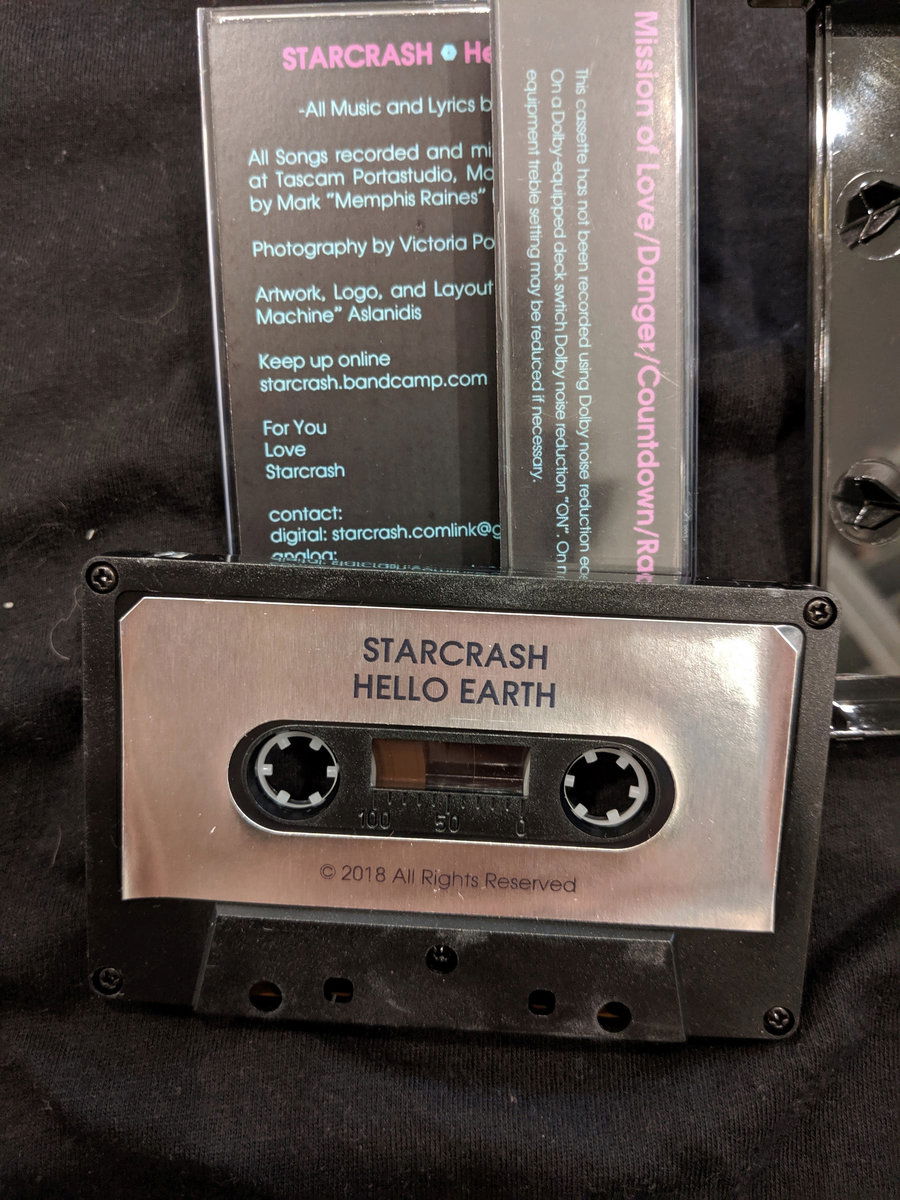 6. Which things, do you think, a Band should sacrifice in order to succeed? Have you ever sacrificed anything in your life for a better future of your Band?
Well I just go here and I'm just starting so I don't have a great answer for you. But from what I can see, if you want to do well at anything you need to spend a lot of time and effort on it.
7. Describe your ideal live show as a performance Band. Have you already experienced that?
We haven't played live yet, I am looking forward to it very much, I have some ideas that I think will be very cool. It looks like a really fun thing to do.
8. Which attributes, do you think, that a new Hard 'n Heavy Metal Band should have in order to gain identity and be unique?
I don't know? I think just try to do something that expresses who you are and that's the best you can do. Always make sure it's from the heart.
9. Do you believe that Bandcamp and other Digital Platforms help the new Heavy Metal Bands? Which, do you think, is the ideal way for a Band to promote its work?
Yeah I definitely think so, it seems like a good way to start getting your music and ideas out. I also really like how you can add a visual aspect to your music, I made 4 accompanying videos to the songs which I think is fun. I don't think there really is an ideal way, I think you kind of need to do a combination of a lot of things. I'm still learning myself too.
10. Tell us a few things about the New Underground Metal Scene in Canada (Bands, Fanzines, Webzines, Metal Clubs etc.)
Well I just got here, but I think it's a good place to have landed. There's a really good history here of great music. I am looking forward to getting to know everyone better.
11. Do you know anything about the Hellenic Metal Scene?
I know you guys have a festival called Up the Hammers which has a really great reputation, and looks like a great time. It's talked about through the galaxy. Greek Heavy Metal fans have a very good reputation in the solar system.
12. What are your future plans?
I'm going to release a few more songs, then if people like them, I want to start playing live. If people don't like them I'll just keep making them for myself, and for the few weird humans who think it's cool.
13. Thank you very much for your time & Keep up the good work! The closure is yours
Thank you for taking an interest in what I'm doing, it means a lot to me. Hope we can meet some day!
By Steve the Filthy Dog.
STARCRASH CONTACT:
https://starcrash.bandcamp.com/releases