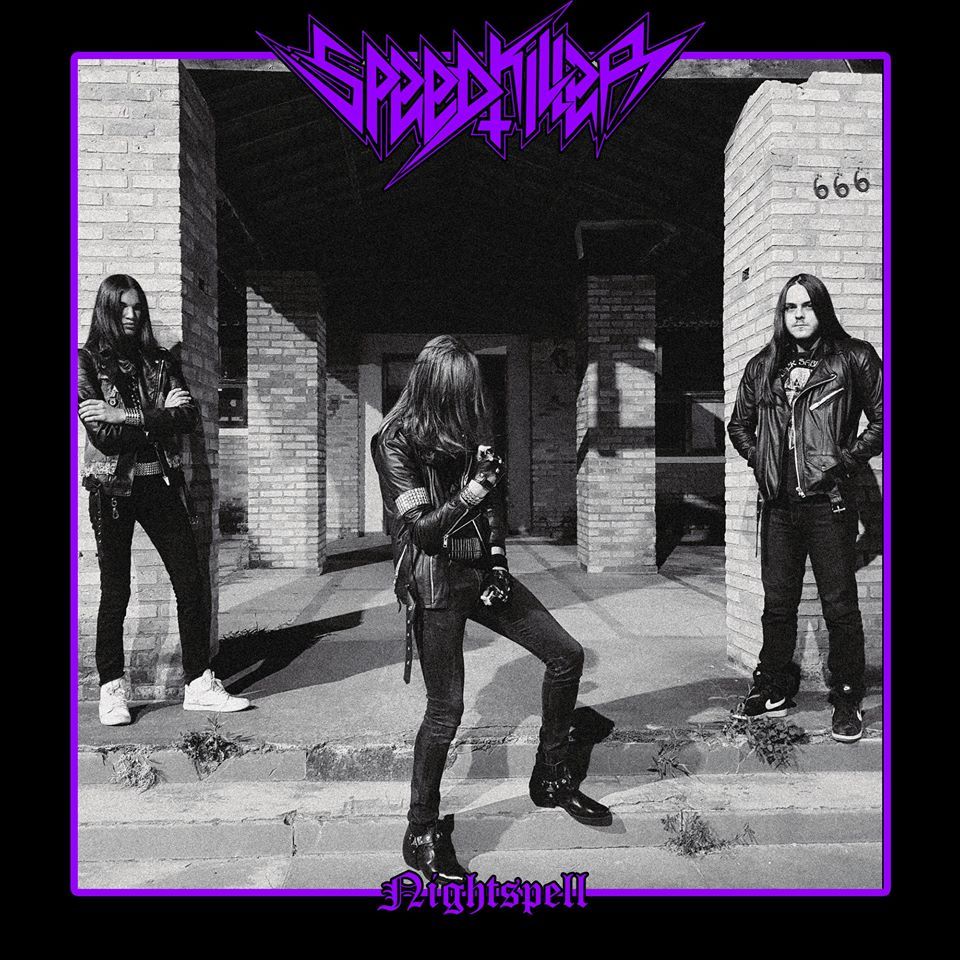 !!!HELLISH BRAZILIAN BLACK/THRASH ATTACK!!!
Welcome to the FILTHY DOGS OF METAL Webzine.
1. Tell us a few things about SPEEDKILLER (Members, Starting Year etc).
Cheers! We started to make songs about 2018/early 2019. The members are:
Spellcaster - Vocals and guitars
Summoned - Guitars
Evilspirit - Bass
Hellkrätus - Drums
The drummer lives in Portugal and the others in Brazil. We can't find a drummer who fits with us here,
so we invite him 'cause he made a great work on his other band, Vectis.
2. You are going to release your new EP ''Midnight Vampire''. Tell us a few things about this project.
I made almost the whole EP in a period that I was listening Deathhammer, Cruel Force, Nocturnal, teutonic 80's thrash bands and something like, so you can expect some evil Speed/Blackthrash. We're not interested in be ''original'', ''new'' and ''innovative'', we just want to play the songs we like and worship the old masters.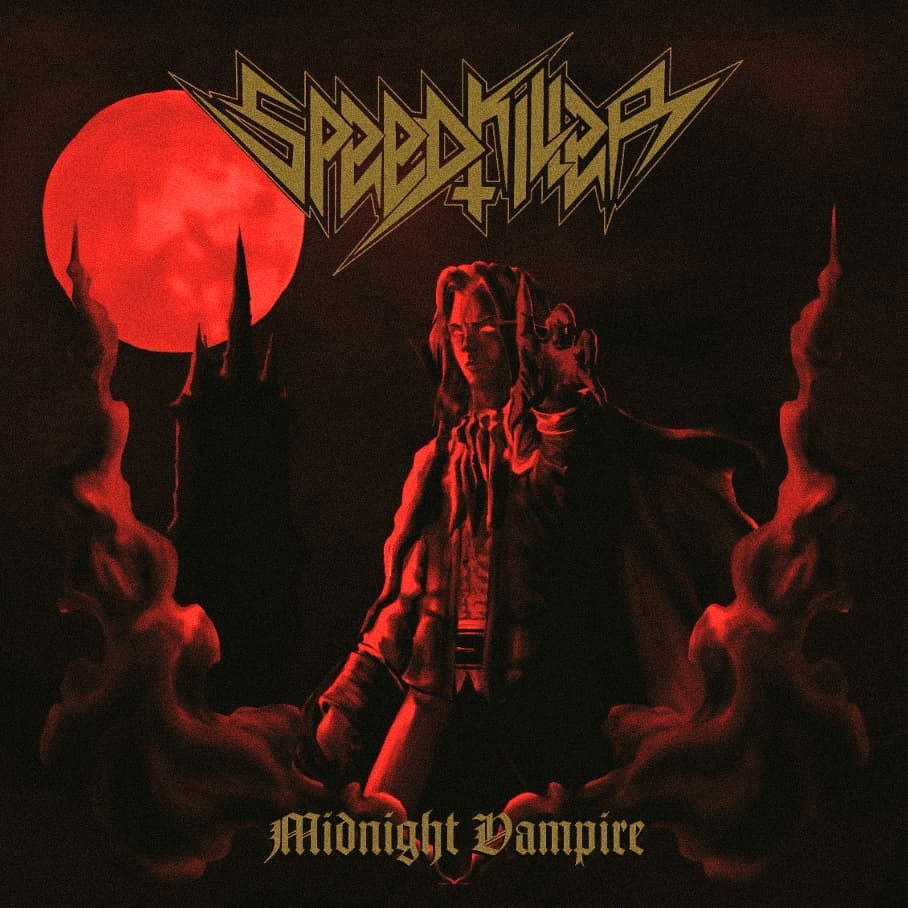 3. Label or DIY and why?
Both are valid. We recorded the 2 songs you can find on YouTube to reveal the band and right after this we made deals with
labels. So if you found a label, great, but if not, keep it going as you can. Live for violence and die for metal!
4. Do you prefer Vinyl, Tape, CD or Digital Format and why is that?
Vinyl definitely, but all the physical formats are great. Digital is pratical but it don't help the bands so much, besides you don't have a insert and a big cover to see while the record spins. So if you can, buy physical!
5. Your music style is Black/Thrash Metal. Which are your main influences (Favourite Artists / Bands etc.)
Bathory, Destruction, Sodom, Slayer, Sepultura, Sarcofago, Mutilator, Grotesque, Dissection, Convulse, Destroyer 666 Deathhammer, Cruel Force, Nocturnal, Flageladör, Atacke Nuclear, Inculter, Blasphemy, Darkthrone (I love ALL the phases)
Evilcult, Murdeath, Álcool, Running Wild, Onslaught, Whipstriker, Grave Desecrator etc.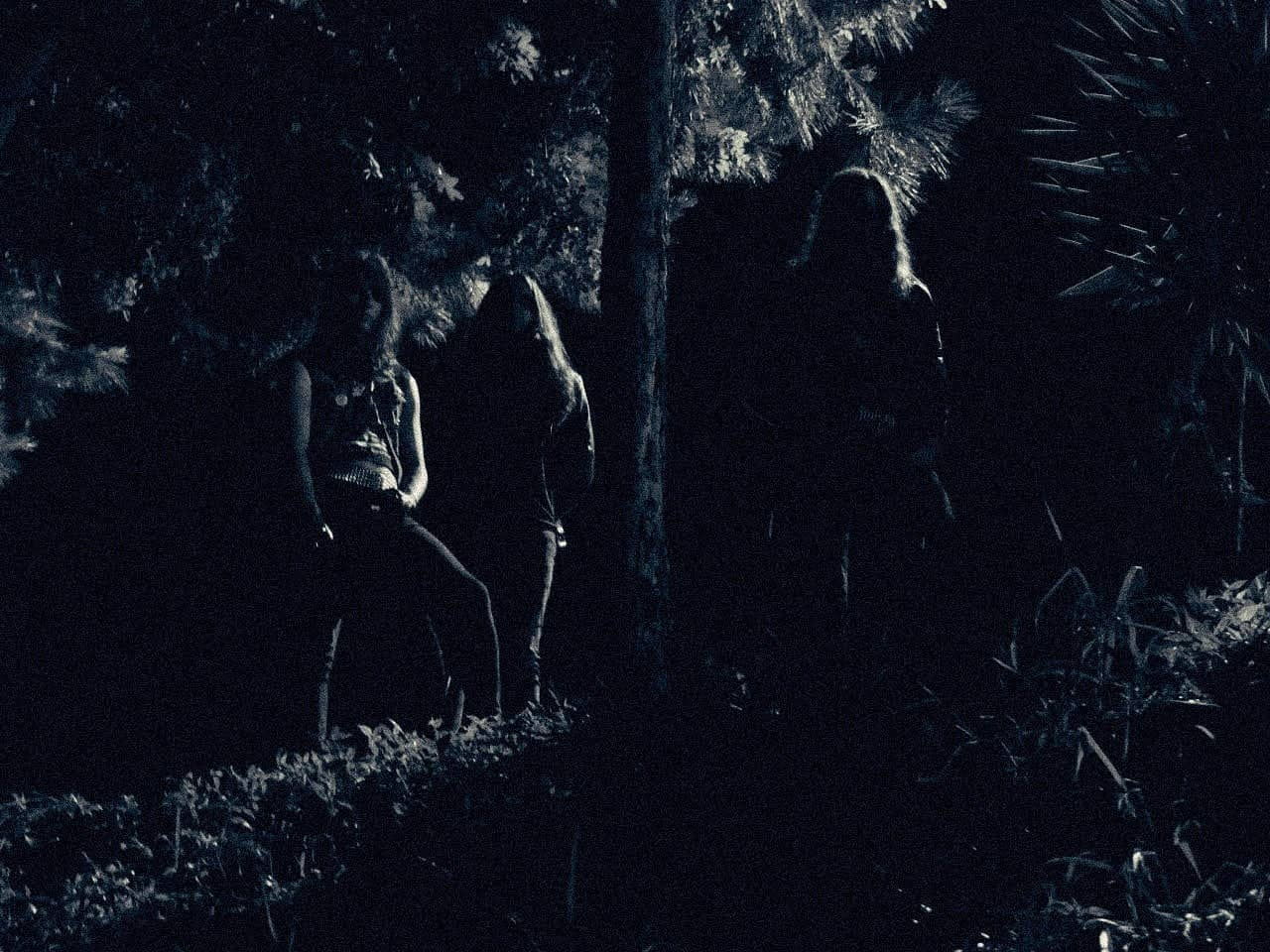 6. Which things, do you think, a Band should sacrifice in order to succeed? Have you ever sacrificed anything in your life for a better future of your Band?
The only thing I believe it's not valid is to play something you don't like. We spent a lot of money that we need for other things, but now, we hope the band keep self sustainable.
7. Describe your ideal live show as a performance Band. Have you already experienced that?
We rarely play live, but I really like to see the whole place full of Metalheads, screaming and headbanging to your music it's a great feel.
8. Which attributes, do you think, that a new Black/Thrash Metal Band should have in order to gain identity and be unique?
As I said we don't care to be ''different'' and stuff like that, but I believe you don't should to rip off other bands all the time, just play what came from your heart and mix the influences you have, so you will have a authentic sound.
9. Do you believe that Bandcamp and other Digital Platforms help the new Black /Thrash Metal Bands? Which, do you think, is the ideal way for a Band to promote its work?
Bandcamp don't steal from the artists and it's great. Digital platforms are a good way to promote your music, but it don't keep a band working, selling physical material keeps.
10. Tell us a few things about the New Underground Metal Scene in Brazil (Bands, Fanzines, Webzines, Metal Clubs etc.)
Here we have great people who believe in metal and lives for it, but we have also a lot of wimps that want to rule your life,
your music, your mind etc. Great bands too, especially in Speed/Heavy Metal, like Murdeath, Álcool, Selvageria, etc In Blackthrash, Evilcult and Krushhammer are the best.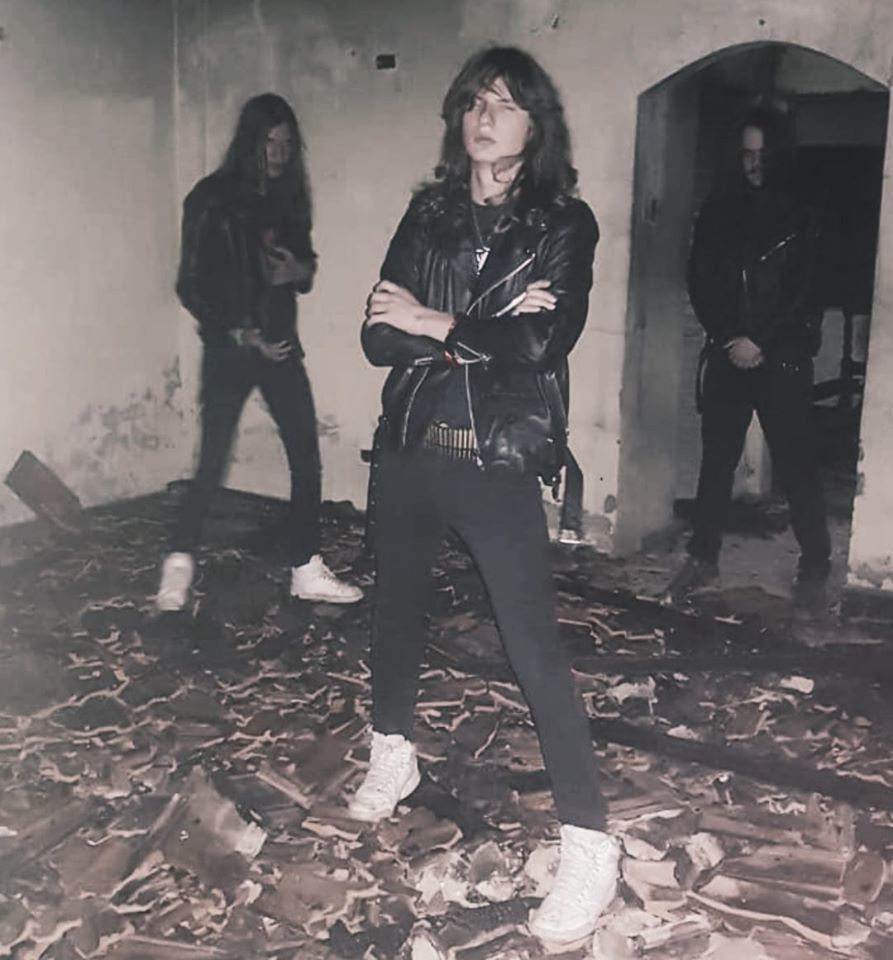 11. Do you know anything about the Hellenic Metal Scene?
To be honest I don't now many bands. Just Rotting Christ, Suicidal Angels and Necromantia. Maybe I forgot some, but I really don't now many Greek bands.
12. What are your future plans?
We have almost other record done, so when ''Midnight Vampire'' go out, it wont takes too long to the next release. You can expect more Black Metal in the vein of Dissection influences in some songs and more Speed/Heavy metal like Running Wild, Flageladör, and Venom in others, all inside Black/Thrash.
13. Thank you very much for your time & Keep up the good work! The closure is yours
We would like to thank you and Filthy Dogs of Metal for the space provided, to everyone who supports us, buying tees (your name are on the insert!! haha) to every headbanger, who keep metal at the highest level of your live. Also we like to thank the guys from Edged Circle Prod and Hellprod, to the guys from Vectis, Diogo Saavedra and Bruno Almeida that give us a lot of support in Portugal. Death to the bastards of new metal.
By Steve the Filthy Dog.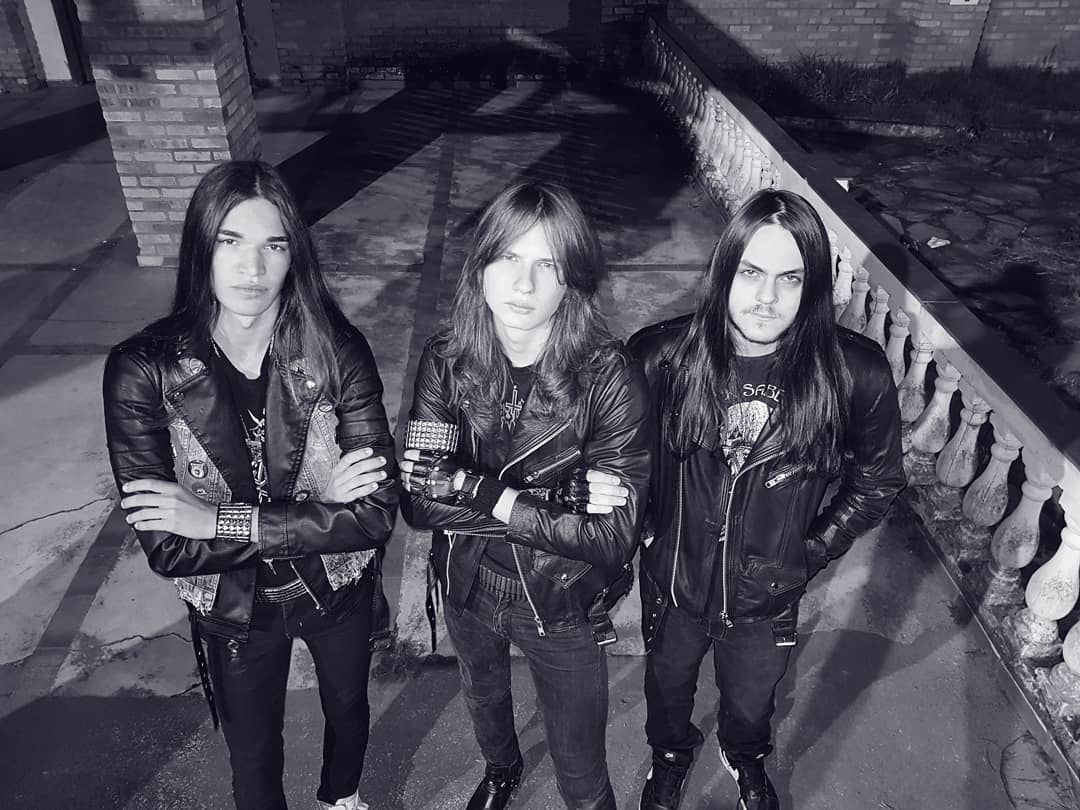 SPEEDKILLER CONTACT: