!!!SPEED METAL FROM PORTUGAL!!!
We had a conversation with Jorge Bicho (Guitars). Enjoy!
Welcome to the FILTHY DOGS OF METAL Webzine
Tell us a few things about SPEEDEMON (Members, Starting Year etc).
Hi FILTHY DOGS OF METAL, we are very happy for the opportunity to talk about SPEEDEMON. Thanks! SPEEDEMON stated in middle of 2011, we start as a trio, than after 2 songs with this setup we change to 4 members. Our first gig was in 2012. The members of the band are Brutus (vocals/guitar) China (drums) Diley (bass) and me Bicho (guitar).
You have recently released your single ''Thunderball''. What is the Feedback from your audience as well as from the Press?
We think it creates a good vibe around the band, people like it, we try to put something out when the pandemia started; 2020 would be a great year for SPEEDEMON, we had many good concerts scheduled and we felt strong as a band. Then the pandemic´s came then everything stopped. So, we decided to share the moments of some concerts from the end of 2019 and beginning of 2020 in the video clip ''THUNDERBALL''. It is a theme that we like and that live is always very good to play.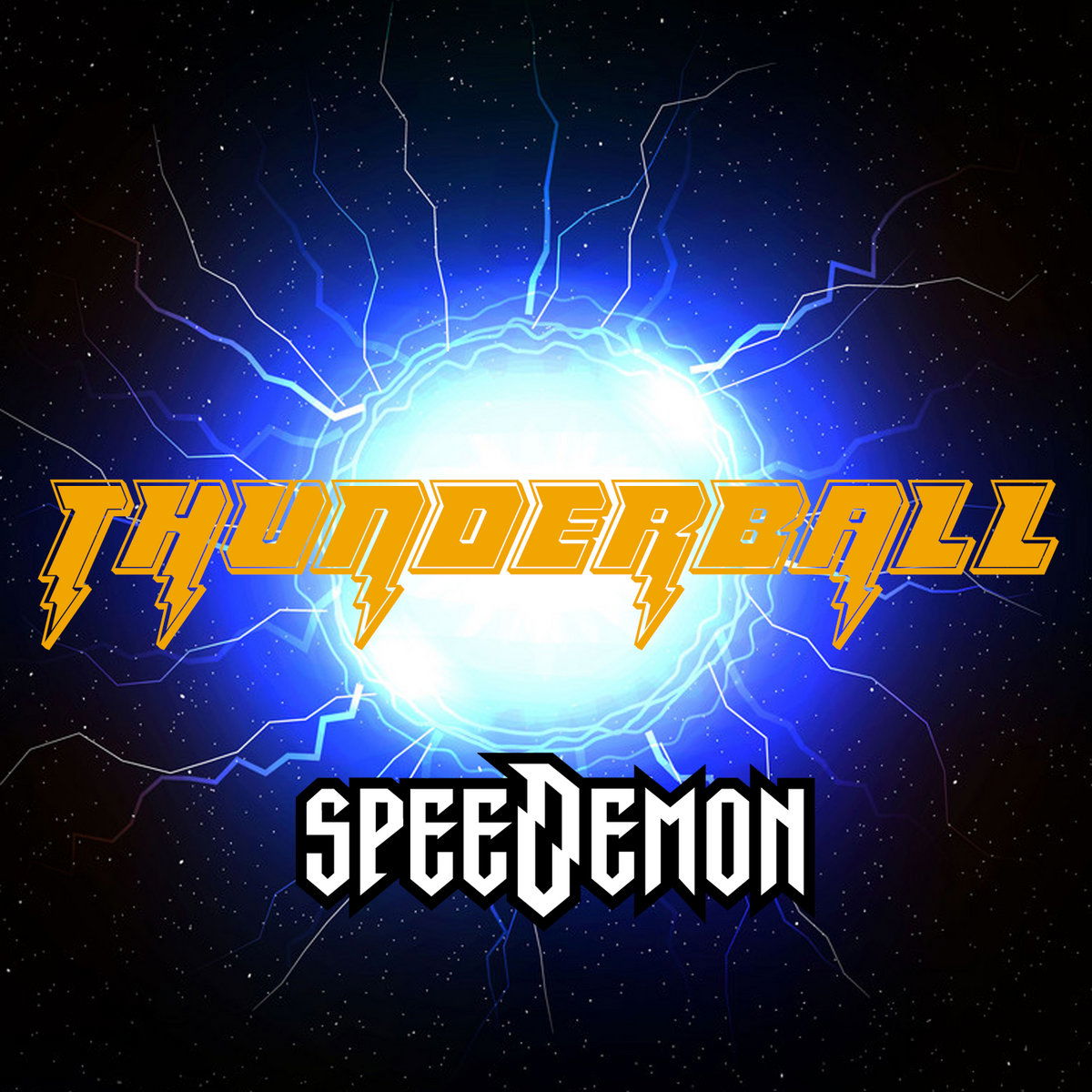 Label or DIY and why?
We do things by ourselves yet. If some label want to joins ok, we are talking with a few labels about our next work.
Do you prefer Vinyl, Tape, CD or Digital Format and why is that?
We prefer CD. We will launch HELLCOME in vinil one of these days maybe, depends the money that we have to do it. It's a must have for us.
Your music style is Speed/Thrash Metal. Which are your main influences (Favourite Artists / Bands etc.)
Oh, many things: NWOBHM, 80´s Thrash, 80´s speed, some power metal and US Power metal and of course traditional Heavy Metal. In terms of bands? From Judas Priest to Kreator, from Riot to Iced Earth.
Which things, do you think, a Band should sacrifice in order to succeed?
Nothing. If you need music to eat, in Portugal and if your music is Heavy Metal you better play covers or tributes and it stills difficult also living from music. But we don´t think about success we think about doing the best music that 4 guys can do it and show it to as many people we can and play it live.
Have you ever sacrificed anything in your life for a better future of your Band?
Nothing is a sacrifice, we love our music and our band.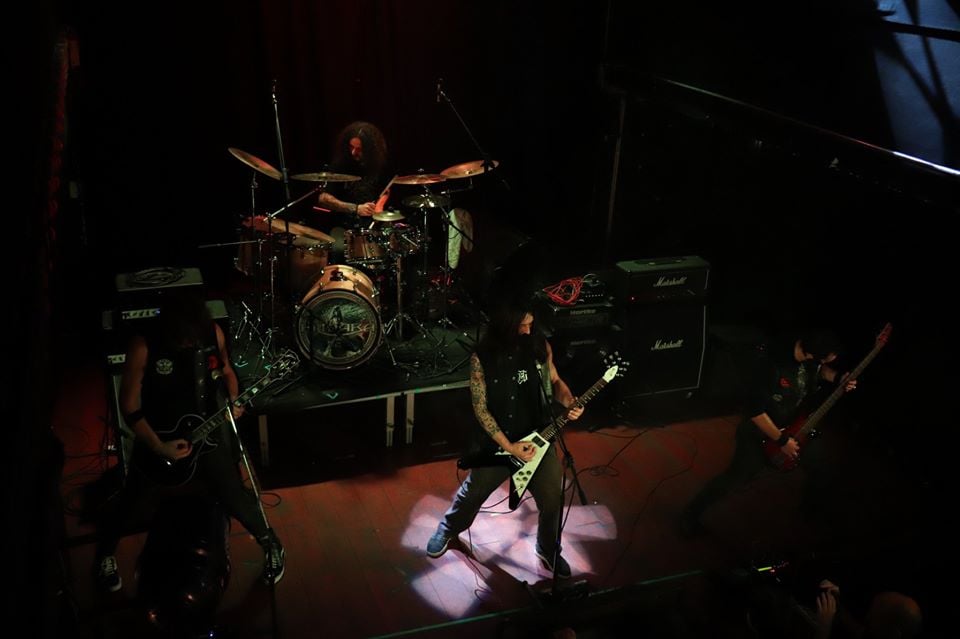 Describe your ideal live show as a performance Band. Have you already experienced that?
We have the chance to play in Waken 2020, through a Contest . We are in a final and if we win we can play in Waken. That's a perfect thing to happen. But we still waiting for the final, With the pandemia everything passes for 2022. We performed in Lisbon with great bands with great people , we love it.
Which attributes, do you think, that a new Speed/Thrash Metal Band should have in order to gain identity and be unique?
For us, we think that attitude has everything to do with the music you make and what you put into it. Today, new bands that appear, they have an energy and a way of combining influences that others didn't have in the 80s. Although in the 80´s many were very innovative and did something completely new. Today you can't just think of doing something different if your music is Thrash or Speed, but, thinking like you thought like 80s; you have to sell your soul for that and make music that nobody is indifferent to. But there is a lot of originality today, even if an original formula goes backwards. The heavy metal style is ageless, it´s a way tod do music, we don`t care if it´s modern or trendy. Metal is Metal, and it hits you or Not.
Do you believe that Bandcamp and other Digital Platforms help the new Speed/Thrash Metal Bands? Which, do you think, is the ideal way for a Band to promote its work?
Well, today everything is different, but among our world (the heavy metal scene) listen to music is a very seriously thing and people and heavy metal fans (like me) continues to buy records, which for us is the only format that expresses the soul of music. Vinyl or CDs. Those who like Heavy Metal seriously still take music seriously and know what they want to hear. The web and digital help make your music known, but that's it. Social networks are important to video content for example. Today access to music is must easier and this is very good, we are living the Golden Era if you like music cause everything is available to hear. That´s very cool. But the best way to promote your music is to play live, whether in a small bar in your country, or at a festival.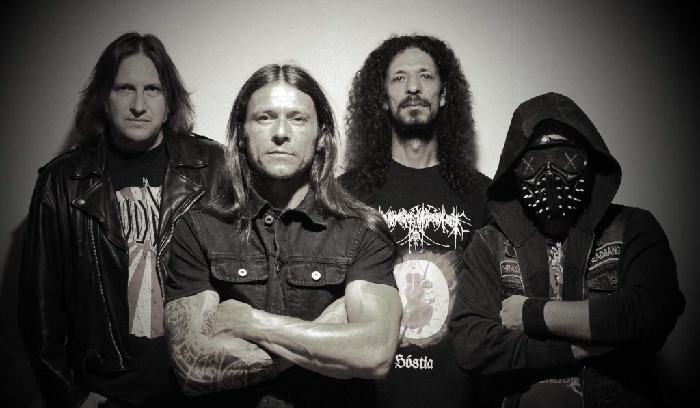 Tell us a few things about the New Underground Metal Scene in Portugal (Bands, Fanzines, Webzines, Metal Clubs etc.)
The scene in Portugal is stronger than ever, before the pandemic it had been years of many editions of new bands and many concerts. We have great bands here and an interesting concert circuit. We are few and the venues are not many, but between good rooms and many festivals the bands always have some opportunities to play. Speedemon have been organizing a Heavy Metal Festival for 6 years "MASSACRE METAL FEST"
https://www.facebook.com/Massacre-METAL-FEST-546989622305487 and for this year (2021) we have on the poster 10 of the best Portuguese bands (if the covid allows the festival to take place. In 2020 we had to cancel).
Do you know anything about the Hellenic Metal Scene?
We love the Hellenic Scene, Greece have one of the most powerful bands in the underground and Festivals and the scene its getting bigger. Personally, I like old stuff too (Northwind, Flames, Spitfire, Deceptor…) today I like Firewind, of course , Chronosphere, Human Fortress and love Warrior Path, and many others.
What are your future plans?
We are recording our next CD! In 2021 will be available. We believe is gonna be Killer!
Thank you very much for your time & Keep up the good work! The closure is yours.
Thanks for the opportunity and all the best for FILTHY DOGS OF METAL!
SPEED ON!!
By Steve the Filthy Dog.
SPEEDEMON CONTACT:
https://speedemon.bandcamp.com/
https://www.facebook.com/speedemon.band
https://www.instagram.com/speedemon.band/
https://www.reverbnation.com/speedemonband