!!!THRASH METAL FROM ARGENTINA!!!
We had a conversation with German M. (Vocals / Bass). Enjoy!
Welcome to the FILTHY DOGS OF METAL Webzine.
Tell us a few things about SPEED COMMAND (Members, Starting Year etc).
Hello Stavros! The band was formed in 2011 in Mendoza Argentina, a land located in western Argentine and a few kilometers from the Andes mountain range. We are currently looking for a second guitar, since I started taking the bass and vocals (previously rhythmic guitar and vocals) The band is : Bruno De Lucia on lead guitars and backing vocals, German Mulc on bass and vocals, and Luciano Roldan on drums.
You have recently released your album ''Vestiges of Peace''. What is the Feedback from your audience as well as from the Press?
Well, the truth is that 100% of the comments are still excellent, both from your colleagues and the public in general. There are some reviews on the internet that can already be read, from Japan, Spain and other countries that are very good.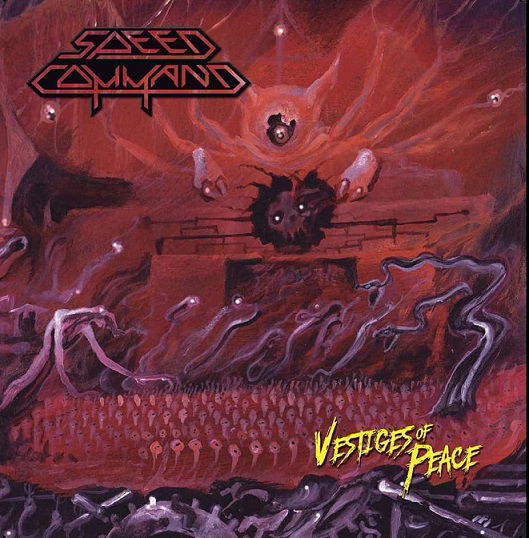 Label or DIY and why?
Both. There are certain times that you can do it yourself, as we have done our own live shows, merchandise, and released our physical material. But sometimes it is good to have the support of a label outside your country to reach more public. As with our full album, in addition to the Japanese CD release and two cassette releases (from Chile and Hungary), we will have the CD release under my label called Metal Squad Records.
Do you prefer Vinyl, Tape, CD or Digital Format and why is that?
I grew up with the era of the CD and the cassette, so the physical format is the best for me, I could not record music and not see it in some physical format, that would be sad. But we also know how to adapt to the present and offer the public the digital format. Currently I also collect vinyls. I hope that some label soon wants to release our music in that format.
Your music style is Thrash Metal. Which are your main influences (Favourite Artists / Bands etc.)
I like many subgenres of heavy metal, from traditional heavy to black metal. But speaking of Thrash Metal and some influences I could mention the old Sepultura, Destruction, Sodom, Exodus, Agent Steel, Razor, and some not so old bands like Vulture, Witchtrap, Deathhammer, and something more extreme like Celtic Frost, Sarcofago, Desaster, the first Bathory.
Which things, do you think, a Band should sacrifice in order to succeed? Have you ever sacrificed anything in your life for a better future of your Band?
I don't know what the formula for success would be, what I know is that to be a better band you have to sacrifice a lot of time to rehearse, buy quality equipment and instruments, sometimes money that you have for other essential things, and being patient is essential to have achievements. I have sacrificed missing work to play haha, mainly if you do things with effort, patience and perseverance you can achieve the success that you want. It just depends on you, how good you are to achieve it.
Describe your ideal live show as a performance Band. Have you already experienced that?
The ideal shows would be playing all over the world, and people going crazy in the circle pit and jumping off the stage. I have lived things like that, but on a small level, maybe something bigger would be exciting.
Which attributes, do you think, that a new Thrash Metal Band should have in order to gain identity and be unique?
I think they must be a set of everything, today there are a lot of really good bands, but that's not enough. Few bands are unique and that does not happen every day, you need originality, some fresh air so as not to fall into repetition, although sometimes you do not need so much virtuosity, but maybe a unique riff, let things flow and without searching Compare yourself to the big bands Thrash metal has evolved in its technical form, each day it is played better and everyone wants to take influence from that, but I think that what can make a thrash metal band unique is its composition, its form and its way of executing and singing. inadvertently resembling their influences.
Do you believe that Bandcamp and other Digital Platforms help the new Thrash Metal Bands? Which, do you think, is the ideal way for a Band to promote its work?
Yes, I think that any digital platform helps diffusion, today many use it and discover bands like that. The best way to make yourself known is by all means, digital and physical.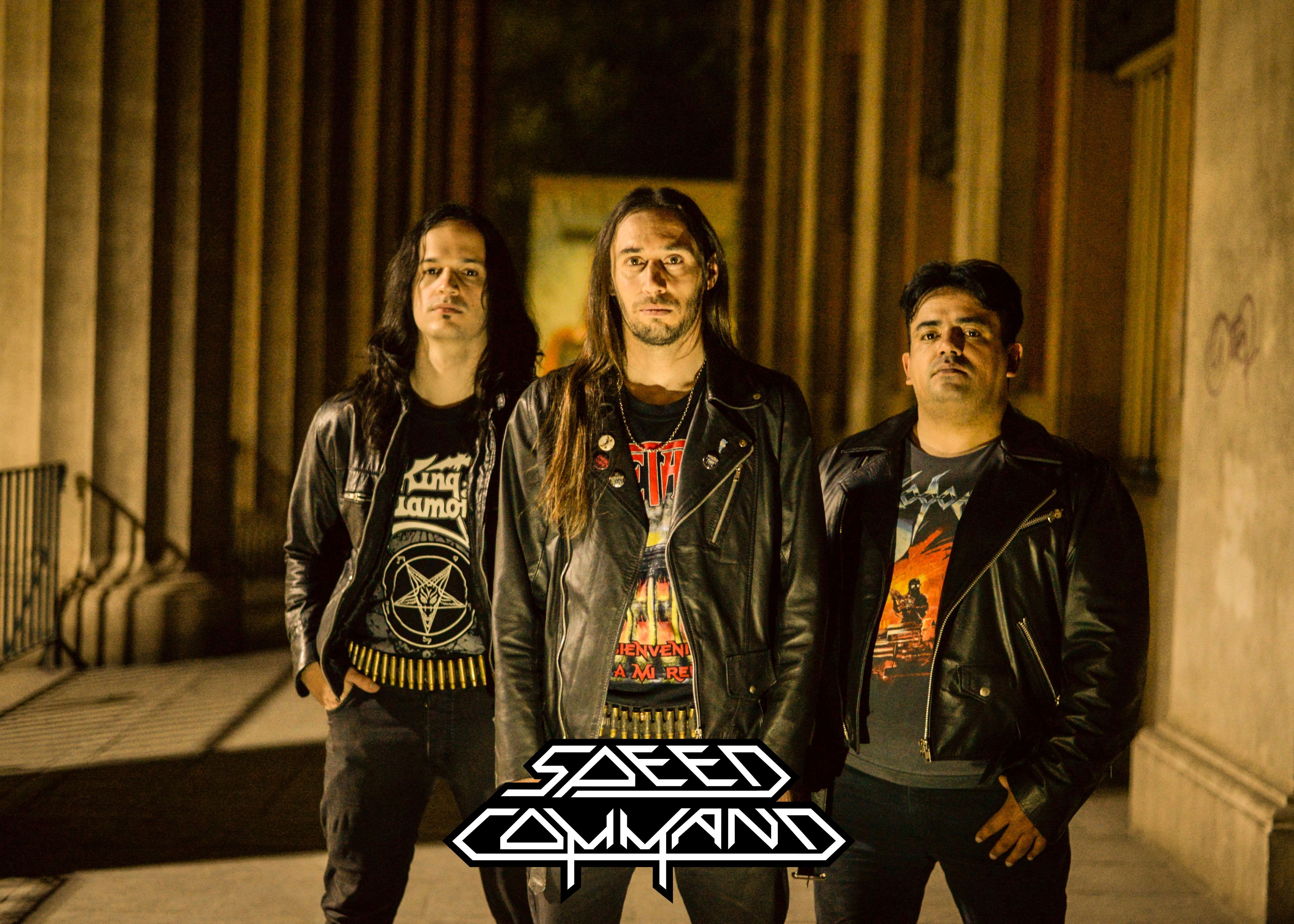 Tell us a few things about the New Underground Metal Scene in Argentina (Bands, Fanzines, Webzines, Metal Clubs etc.)
In recent years the heavy / thrash / speed scene has grown notably, many new bands across the country, many bands are recording their music, I can recommend CAUSTIC, VAPULEADOR, MUNICION, SPEED ONSLAUGHT. The Black / Death Metal scene has also grown a lot, in the south of the country the extreme scene is very good. Here in my city there is a friendly band called WAR PESTILENCE, who will soon be recording new work. In my city there are also several radio programs on FM and online. I can also recommend THUNDERSTEEL MAGAZINE, a magazine that does a good job.

Do you know anything about the Hellenic Metal Scene?
Of course, I have some bands in my collection, from the classics ROTTING CHRIST, and more under bands like MENTALLY DEFILED, CRUCIFIER, SLAUGHTERED PRIEST, to a CHAINSAW vinyl. We have a split CD with the band WAR DEVICE that came out in 2014. I also know the Floga Records label. Greece has a good scene!
What are your future plans?
Present the album live in our city and wait for all this shit about the virus to end so that we can go out to play in other cities. There is also the plan to shoot an official video, continue the diffusion of the album and start preparing new songs.
Thank you very much for your time & Keep up the good work! The closure is yours.
Thanks to you for the interview and the support, I know that thrash metal in Greece is strong, hopefully we can get to know your country and have a few beers !! Cheers! German M. (vocals and bass).
By Steve the Filthy Dog.
SPEED COMMAND CONTACT:
https://www.facebook.com/Speed-Command-379459018812705
https://www.instagram.com/speed_command/?igshid=1qb7j2049d5mz