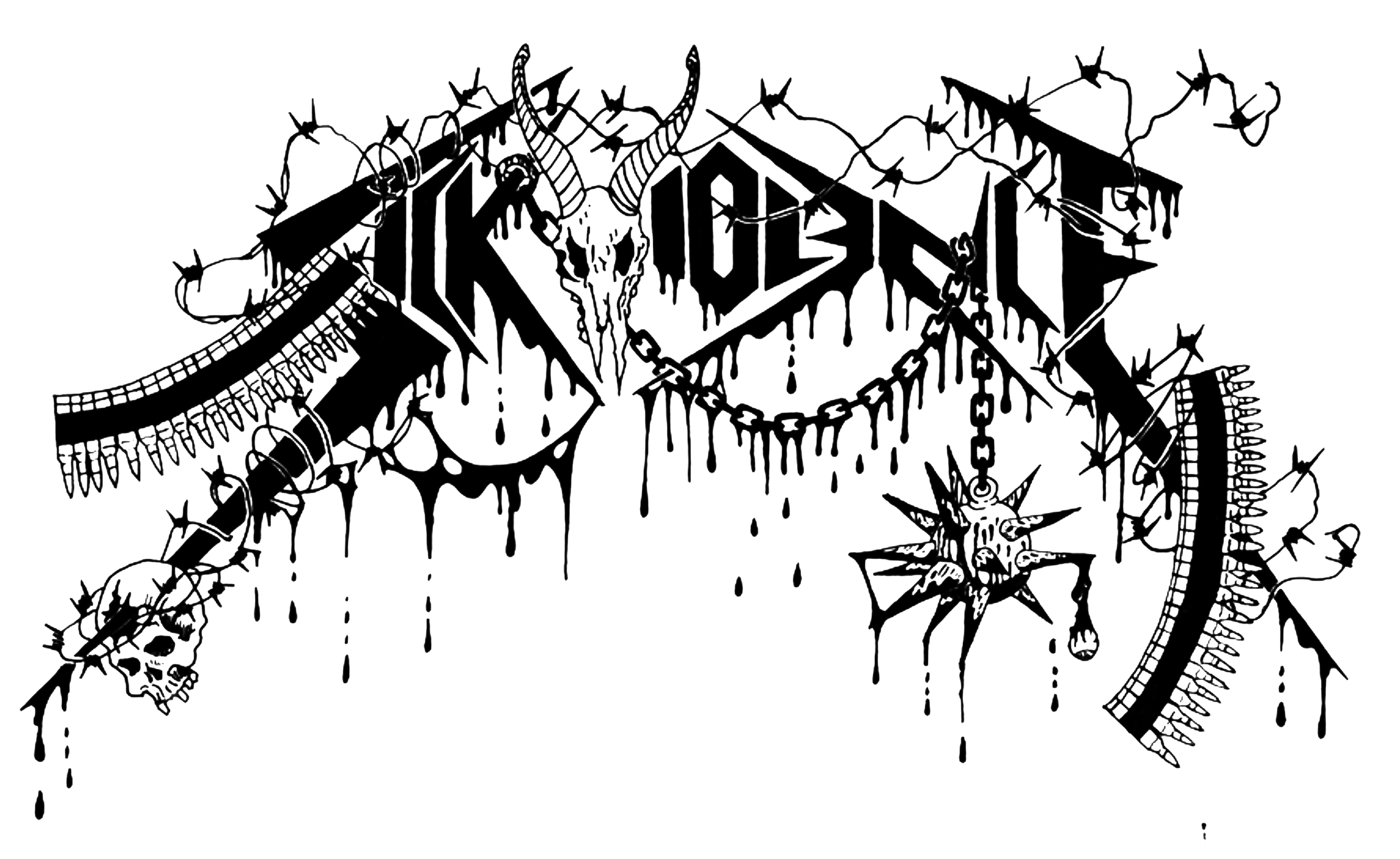 !!!METAL MANIACS FROM CHILE!!!
Welcome to the FILTHY DOGS OF METAL Webzine.
Tell us a few things about SICK VIOLENCE (Members, Starting Year etc).
Sick Violence was formed in 2007 as a blackened thrash metal project by Black Death on guitars and Thrash Mayhem on guitar and vocals, with several songs composed, in 2008 Sick Profanatory joined on guitar and Francisco Pinochet from "Motosierra" band (that was not yet formed) in drums. With this lineup, the first rehearsal demo "... En Pos del Exterminio" is recorded in 2008 and then the demo "March of Victory" which was released in early 2009, after which Francisco Pinochet leaves the band, the first album "Metal Bitch" was composed and recorded, been released in August 2010. after many years of live shows, changes of bassists and drummers we compose the album "Hegemonia de la Decadencia Humana" that was recorded during the years 2018 and 2019 and released in March 2021 with Black Death on guitars, Thrash Mayhem on vocals, Morbus on Drums and Siniestor on Bass. After the release of the album, Siniestor switches to rhythmic guitar and Nekroplague enters on bass, been our current lineup.
You have recently released your album ''Hegemonia De La Decadencia Humana''. What is the feedback from your audience as well as from the press?
We had a great response from the public and there were many people who were expecting something new from us years ago (eleven damn years hahaha). We thank those bangers for their patience and constant support. From the press, the truth is that I have read 2 reviews and this is the first interview we have answered since the album came out, so I don't know if that is a good or bad thing hahahaha.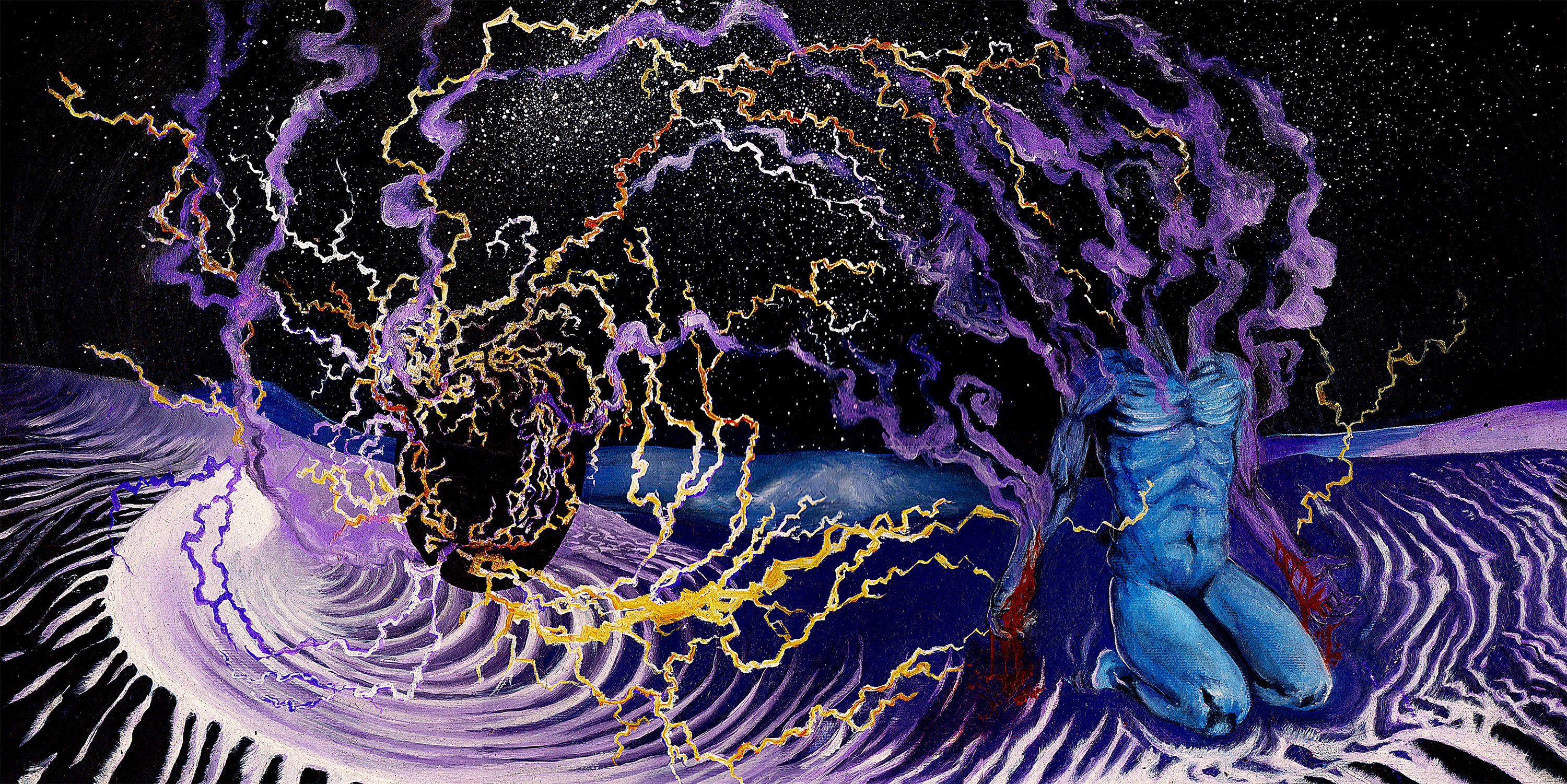 Label or DIY and why?
We cannot opt for any one in particular, we do not have a preference in this regard, I believe that both have their pros and cons and we have done works with labels and made by us.
Do you prefer Vinyl, Tape, CD or Digital Format and why is that?
I really like all the formats, I like the ability of the digital format to be able to have a large amount of music in a single device and that it is portable, as well as I like the audio quality of the CD and the analog sound of vinyl and cassette, all formats have their particularity and personally I collect in the 3 physical formats, and I listen a lot in digital format when I am away from home.
Your music style is Black/Thrash Metal. Which are your main influences (Favourite Artists / Bands etc.)
The truth is that we do not have something like "main" influences, we nourish ourselves with many styles of metal and a lot of different bands, I could be writing band names all night and even then, I would miss hahaha, what I say remains demonstrated in "Hegemonia de la Decadencia Humana" the whole album has elements of different styles, it has a lot of heavy metal, speed metal and even some death metal riffs. Our favorite artists to name a few are: Iron Maiden, Judas Priest, Satan, Nifelheim, Motorhead, Darkthrone, Destroyer 666, Black Sabbath, Minotaur, Deathspell Omega, Xandril, Diamond Head ... and much more.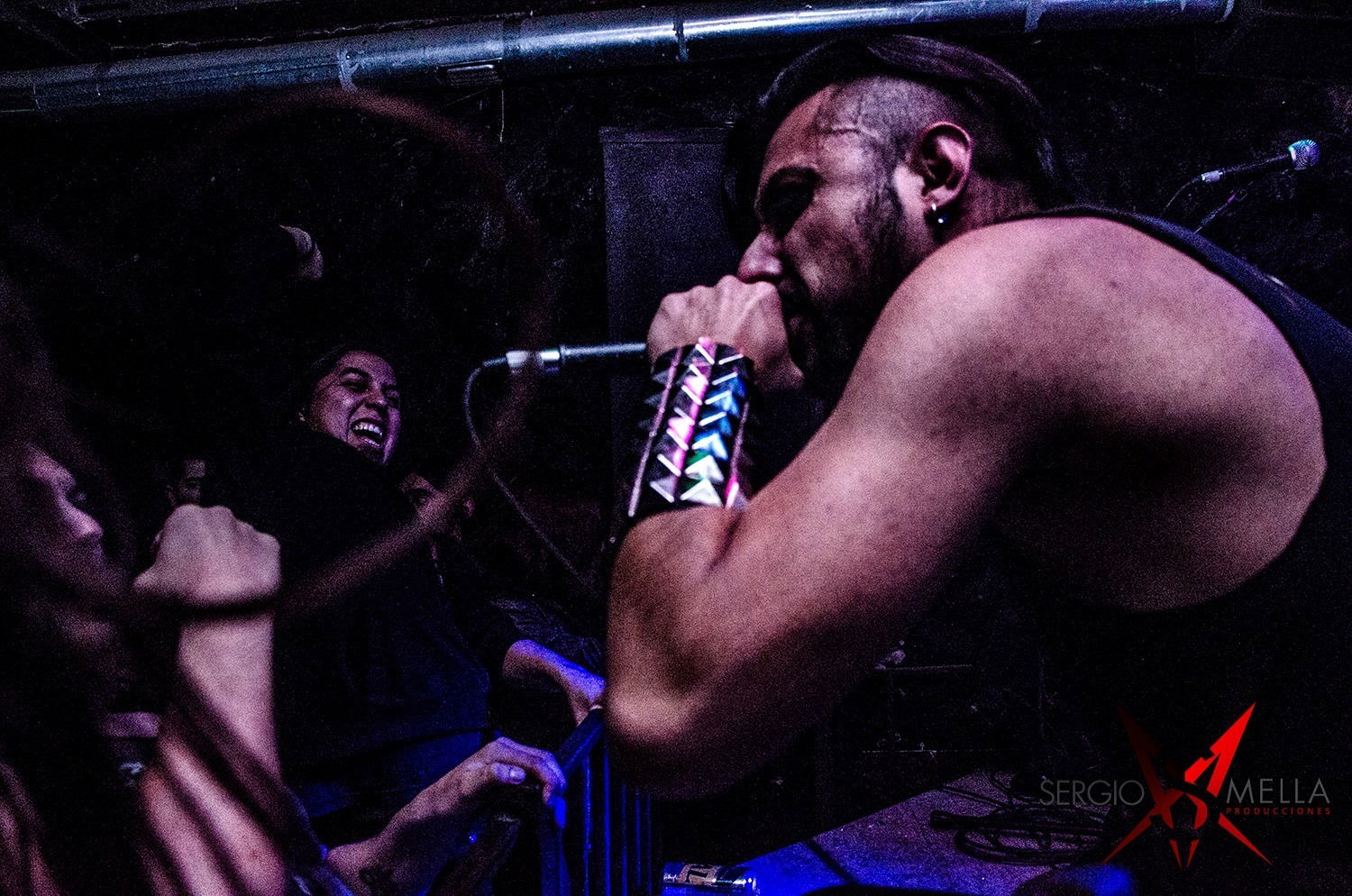 Which things, do you think, a Band should sacrifice in order to succeed? Have you ever sacrificed anything in your life for a better future of your Band?
We don't sacrifice things to succeed really, we sacrifice time, family and money to do our passion, to do what we like to do, this is not a commercial thing, we play metal because we love metal and because we do the music we want to hear.
Describe your ideal live show as a performance Band. Have you already experienced that?
A lot of metal maniacs and several mosh… we have play some shows like that already, it's pure craziness and we love that.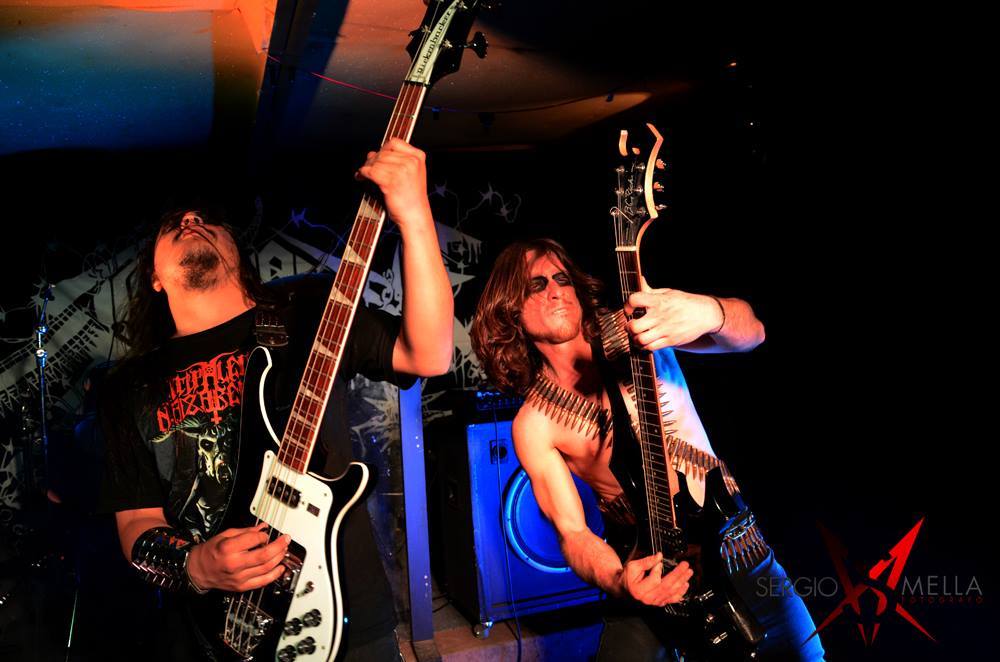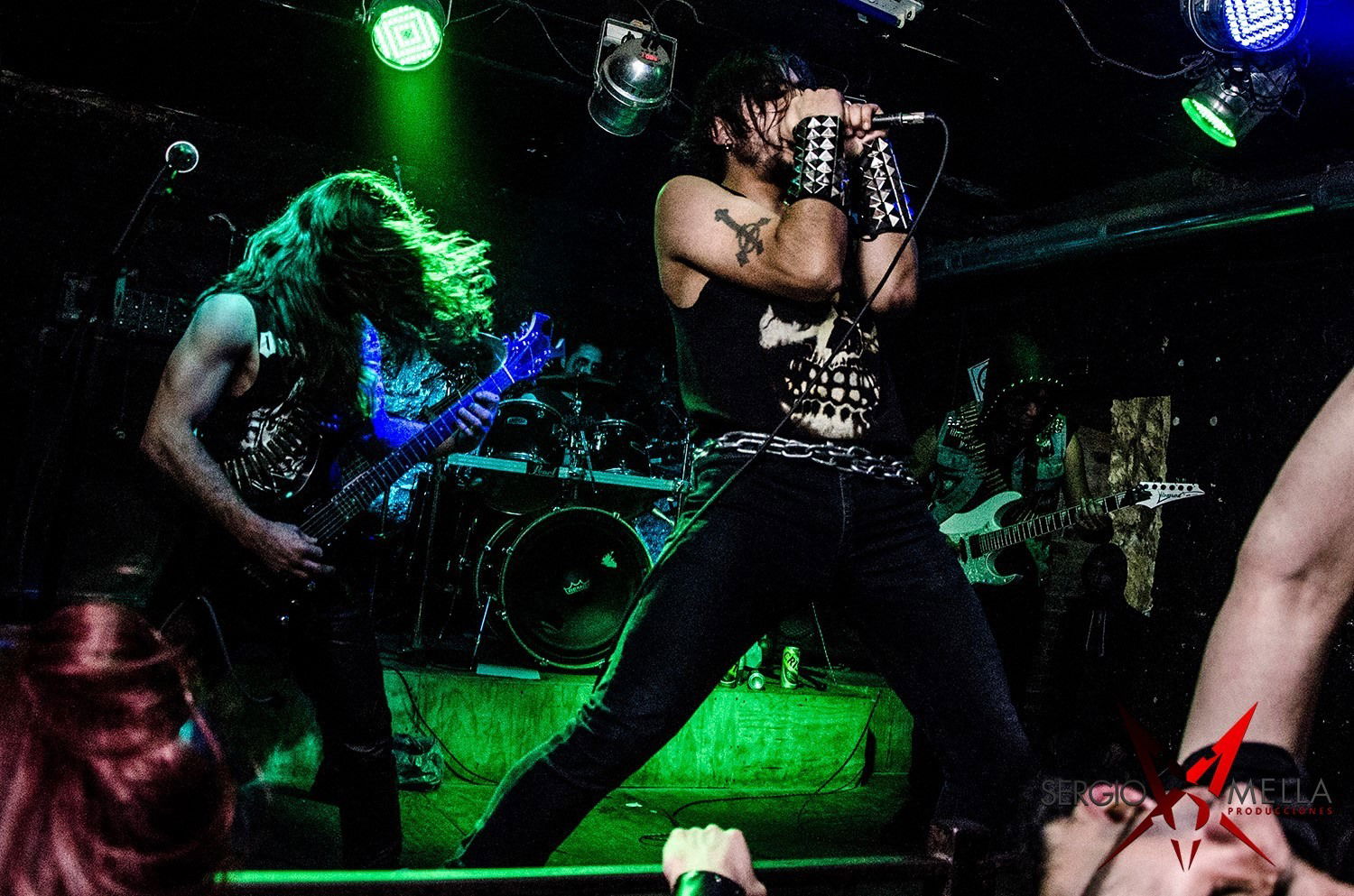 Which attributes, do you think, that a new Black/Thrash Metal Band should have in order to gain identity and be unique?
More than attributes I think it is simply "making the music that you would like to hear", regardless of the musical genre, many times bands try to sound like others and end up being a copy rather than just being influenced.
Do you believe that Digital Platforms help the new Black/Thrash Metal Bands? Which, do you think, is the ideal way for a Band to promote its work?
Yes, I believe it. Digital media are incredibly useful platforms for music, normally in the underground when you publish an album physically, most of the time they are limited copies so it will never reach the whole world, so who does not have the possibility of reaching a copy, you can listen to the album in the same way through YouTube, Spotify or whatever platform you want. I do not know if it is the ideal way to promote yourself, but if it is extremely useful.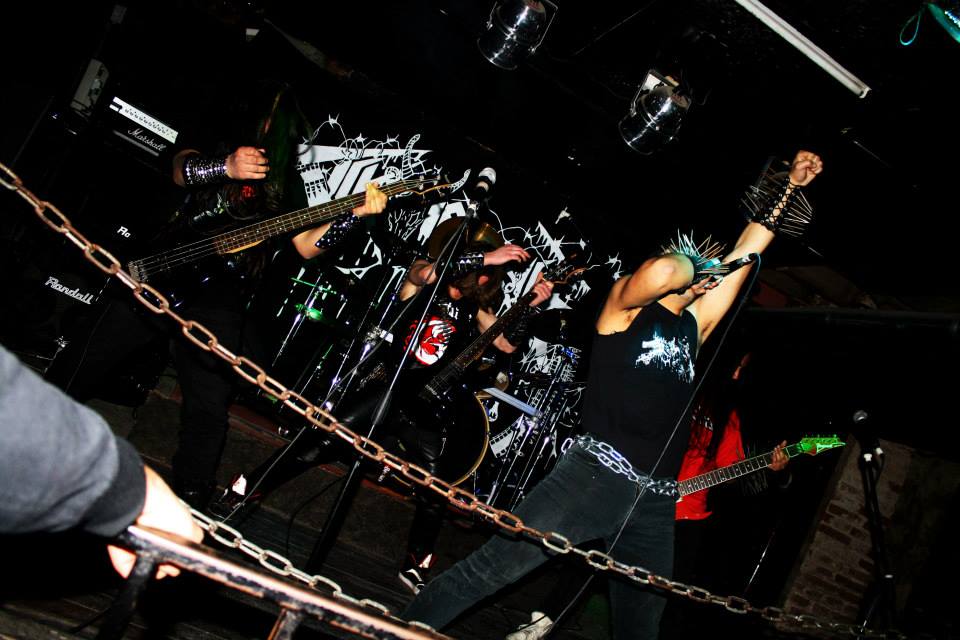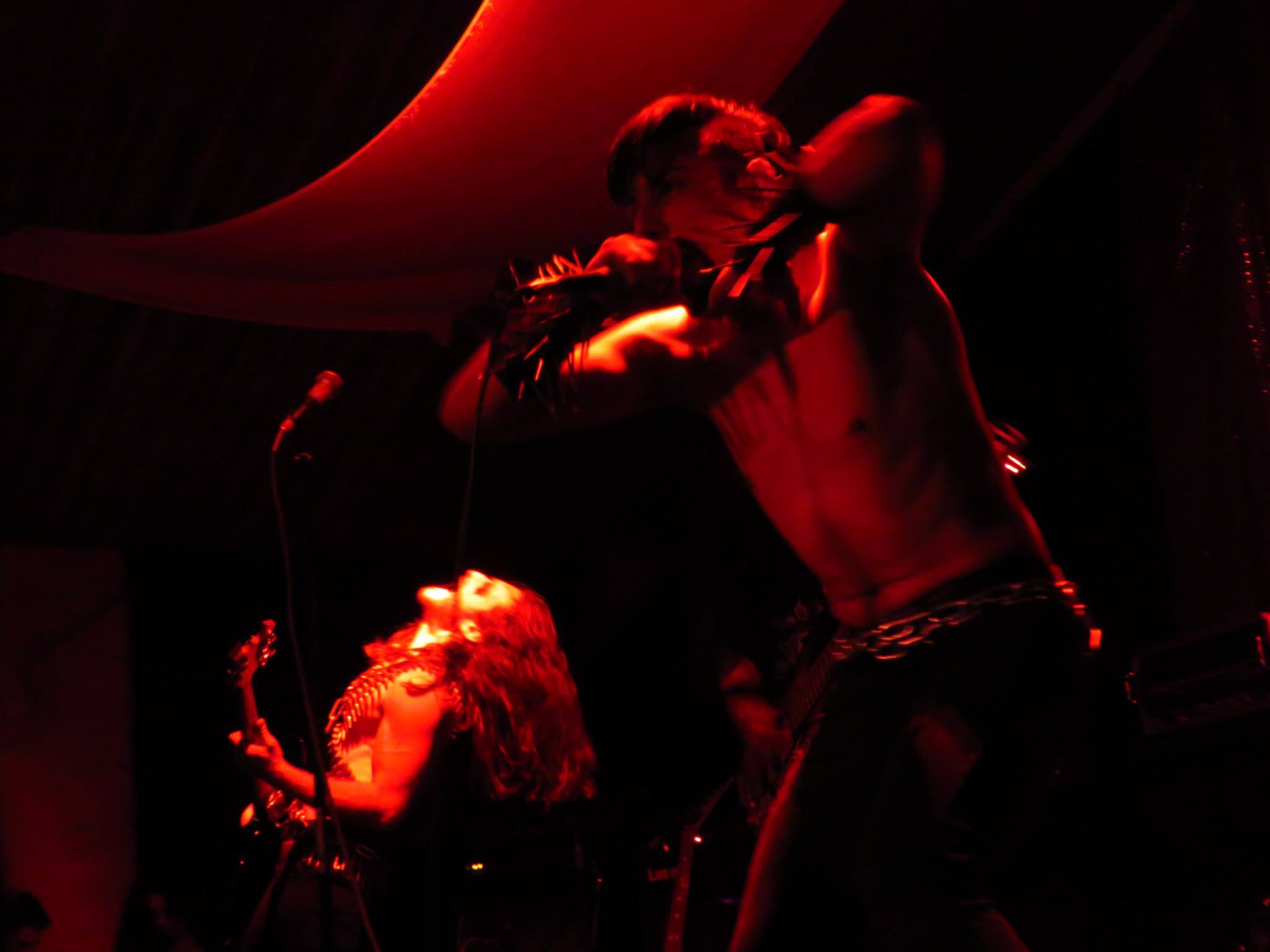 Tell us a few things about the New Underground Metal Scene in Chile (Bands, Fanzines, Webzines, Metal Clubs etc.)
Chile has an incredible underground scene, there are always bands that leave you speechless, you can listen to Mayhemic or Resilient for example, completely brutal bands in their styles, Demoniac or Parkcrest that are not so new but they are pure excellence. As for Fanzines, unfortunately I could not give any information since I left Chile 2 years ago and the fanzines are not so easy to get outside the country.
Do you know anything about the Hellenic Metal Scene?
Not the new bands but I hear a lot of old Rotting Christ, Necromantia, Varathron, Ravencult to name a few.
What are your future plans?
We continue to compose music of course, we want to record a new album soon, I hope this time it won't take us 11 years hahahahaha.
Thank you very much for your time & Keep up the good work! The closure is yours.
Thank you very much for your support and for this interview, Cheers to the Hellenic Metal Maniacs and keep the metal flame! Never Give Up!
By Steve the Filthy Dog.
SICK VIOLENCE CONTACT:
https://web.facebook.com/sickviolence/?_rdc=1&_rdr
https://www.instagram.com/sickviolence.metal/
https://sickviolence.bandcamp.com/
https://soundcloud.com/sick-violence

https://open.spotify.com/artist/0f47p35YyyxI0ytHT7s5Ux?si=exWsnLsSQreQqfRos7Y4ZA&nd=1