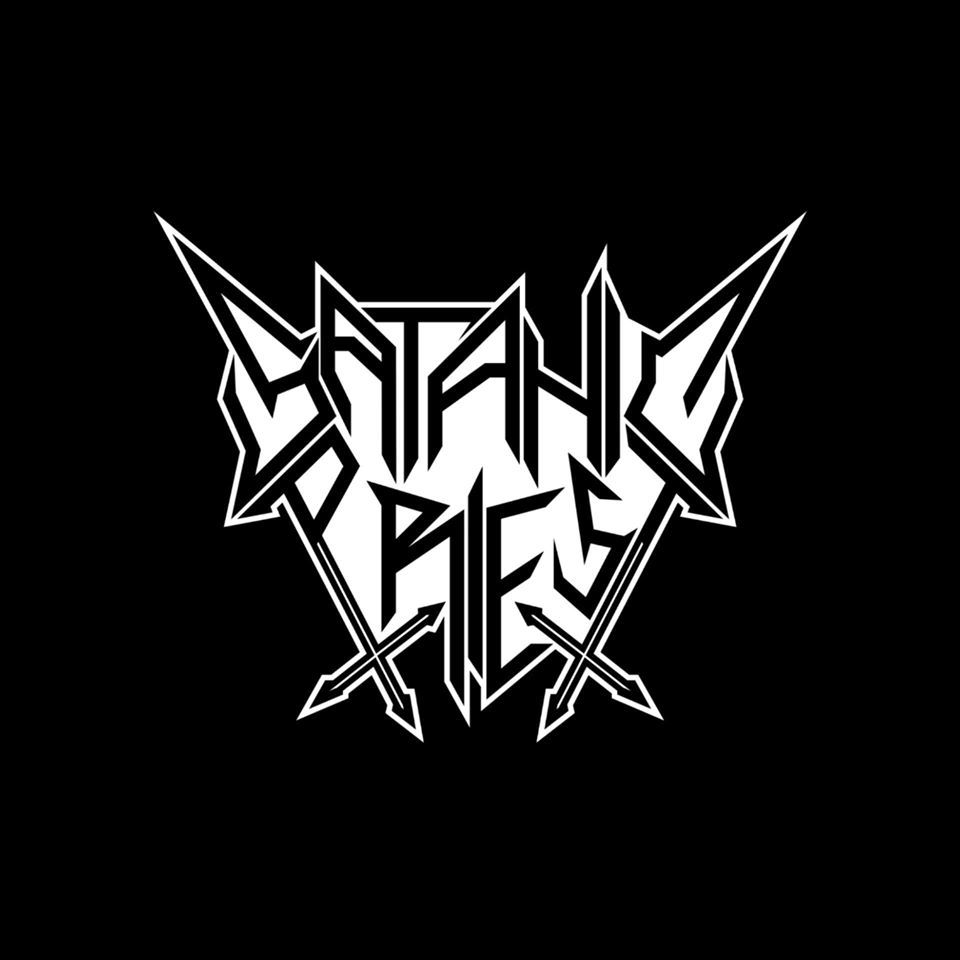 !!!BLACK/THRASH METAL FROM EL SALVADOR!!!
We had a conversation with SATANIC PRIEST.Enjoy!
Welcome to the FILTHY DOGS OF METAL Webzine.
1. Tell us a few things about SATANIC PRIEST (Members, Starting Year etc).
Priest of Whores: First of all, thank you for the space and for the great work of spreading the pestilence of the underground through your magazine.Satanic Priest is a Black/Thrash metal band based in San Salvador, El Salvador with influencies such as Darkthrone, Bathory, Cruel Force, Nekromantheon, etc. Formed in April 2019 by Priest of Whores on voices, Sadomaniac on the guitars and Necroblaster on the drums. The last two are also part of the Death/Thrash Metal band Apes of God.After some rehearsals Granny Molester (J.C.) joins the band on the Bass and with the complete line up rehearsals begin to compose more songs for live shows and start with the recording sessions.Due personal reasons Granny Molester left the band some months ago and Biër Bömber, who is also part of Apes of God, is recruited to give life to the scythe of hell.

With this Line-Up the band enter to Neto's House Studio and Ars Nova Studio to record strings, vocals and drums respectively.
2. You have recently released your demo. What is the Feedback from your audience as well as from the Press?
Sadomaniac: At the moment we have received very good from the audience in our country. We have also seen interest from the public outside our country is to know more about us, we hope the demo continues to be liked by those who listen to it.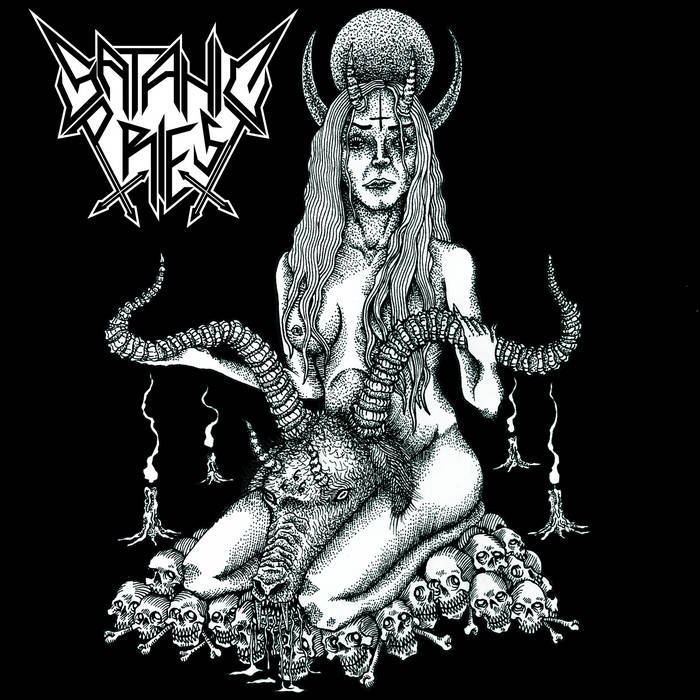 3. Label or DIY and why?
Biër Bömber: I think it all depends on what you want to achieve with your proposal.I think releasing an independent production is an advantage if you want to do everything at your own pace but I think that working with a label can give you a reach that you cannot achieve on your own, especially if you are an emerging band. For me, everything depends on what you want to achieve and, therefore, on the quality standard that you can manage in your work.
4. Do you prefer Vinyl, Tape, CD or Digital Format and why is that?
Priest of Whores: As metalheads we prefer the physical format! Buying and having in your hands the CD, Cassette or Vinyl of your favorite band is something that is priceless! That's the real way to support and show respect to the artists and bands you like. Buy the music you claim to love!
5. Your music style is Black/Thrash Metal. Which are your main influences (Favourite Artists / Bands etc.)
Priest of Whores: Personally, I consider that there is an infinity of bands that have influenced me for the project, but I could mention: Mighty Darkthrone, Bathory, Cruel Force, Miserycore, Patecabra, Slaughtered Priest, Omega, Venom and of course Motörhead.But we are not only inspired by metal, we take elements from punk, crust and d-beat.
6. Which things, do you think, a Band should sacrifice in order to succeed? Have you ever sacrificed anything in your life for a better future of your Band?
Sadomaniac: I believe that in life you should always sacrifice yourself and strive to achieve your goals. The key to the success of any band from my point of view is to be clear about what you want to achieve, how far you want to go and the most important thing is: "do this out of passion for metal."We do not see this as a sacrifice. Playing metal is part of our life, everything we do is for love of music and when you do things out of passion you don't see it as a sacrifice.
7. Describe your ideal live show as a performance Band. Have you already experienced that?
Necroblaster: So far we have only played live three times. But the last presentation we had was in the country of Honduras and I think that the performance of that day was very good in terms of our performance and all this ended up being more worthwhile because the public became maniacal in moshpit. There were very good comments about our presentation that night and we were satisfied with what we did.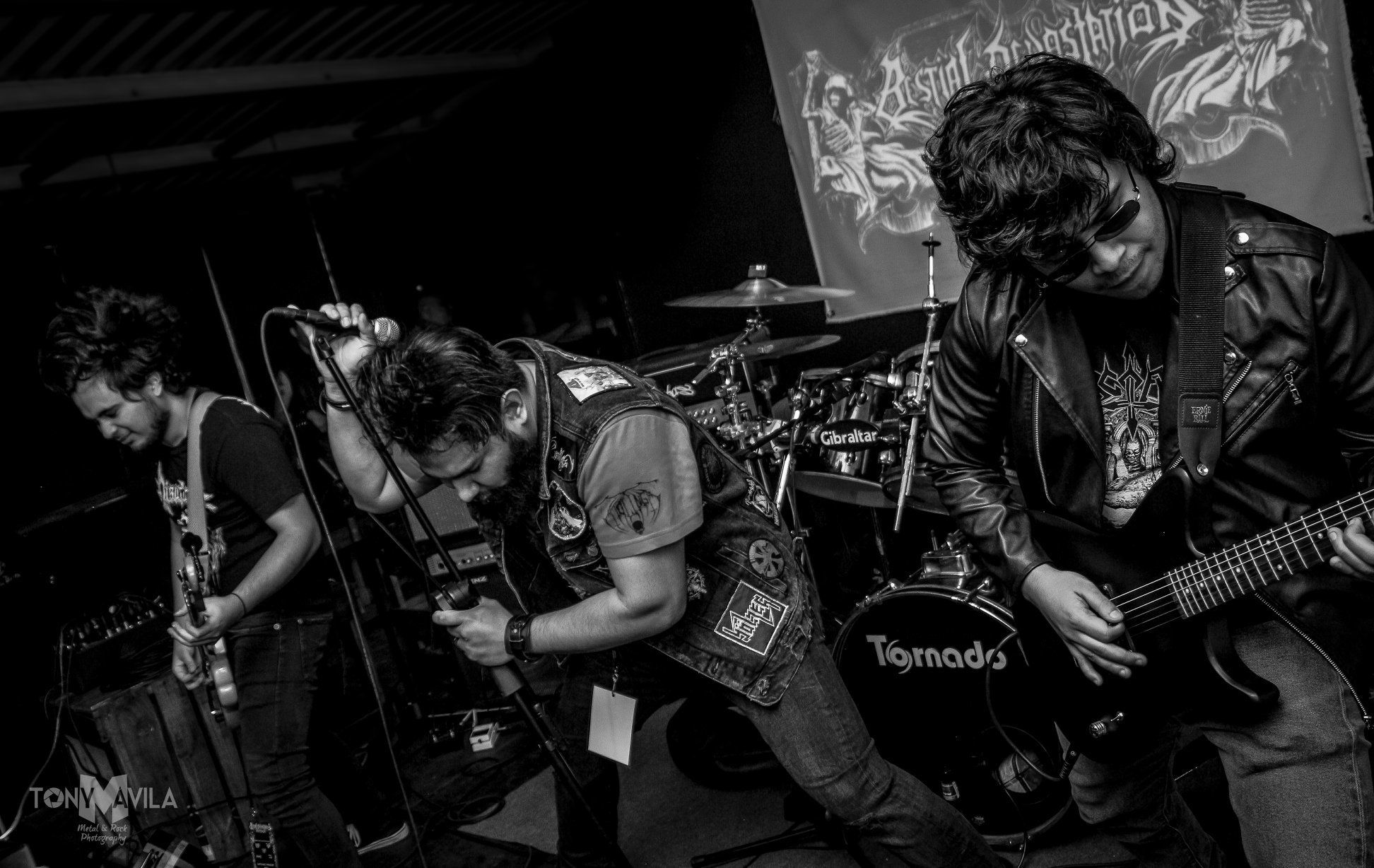 8. Which attributes, do you think, that a new Black/Thrash Metal Band should have in order to gain identity and be unique?
Biër Bömber: You gotta stick to your guns and make it raw nasty and without a doubt you full heart in it, like metal has been made for the last decades.
9. Do you believe that Bandcamp and other Digital Platforms help the new Black/Thrash Metal Bands? Which, do you think, is the ideal way for a Band to promote its work?
Sadomaniac: In these times it's inevitable not to use some digital platform to listen music. I think Bandcamp is a great platform to present your musical proposal, it's a very complete platform.But nothing can replace the experience of enjoying music in a physical format. Removing the packaging from the CD, Vinyl or Cassette in order to examine the artworks and lyrics in the booklet while listening to the material on your sound system at full volume is an experience that I would not change for anything.
10. Tell us a few things about the New Underground Metal Scene in El Salvador (Bands, Fanzines, Webzines, Metal Clubs etc.)
Biër Bömber: The scene grows strong, with upcoming albums from different band and some more collaborations with outside bands as well.
11. Do you know anything about the Hellenic Metal Scene?
Priest of Whores: Of course!! It is one of the scenes that I consider very influential in the underground!! I can mention bands like Zemial, Varathron, Omega (FUCKING CULT !!!!), Slaughtered Priest (CULT AS FUCK !!!!), Ravencult, Embrace of Thorns, Rotting Christ and many others that I have known through the years. To be honest I have always liked the characteristic sound of Greek black metal and in the last days I have been listening to bands like Primal Cult, Caedes Cruenta, Celtefog and Yovel. I have total respect and admiration for the metal made in Greece. I raise the horns and the beer in honor to the Hellenic Metal Scene.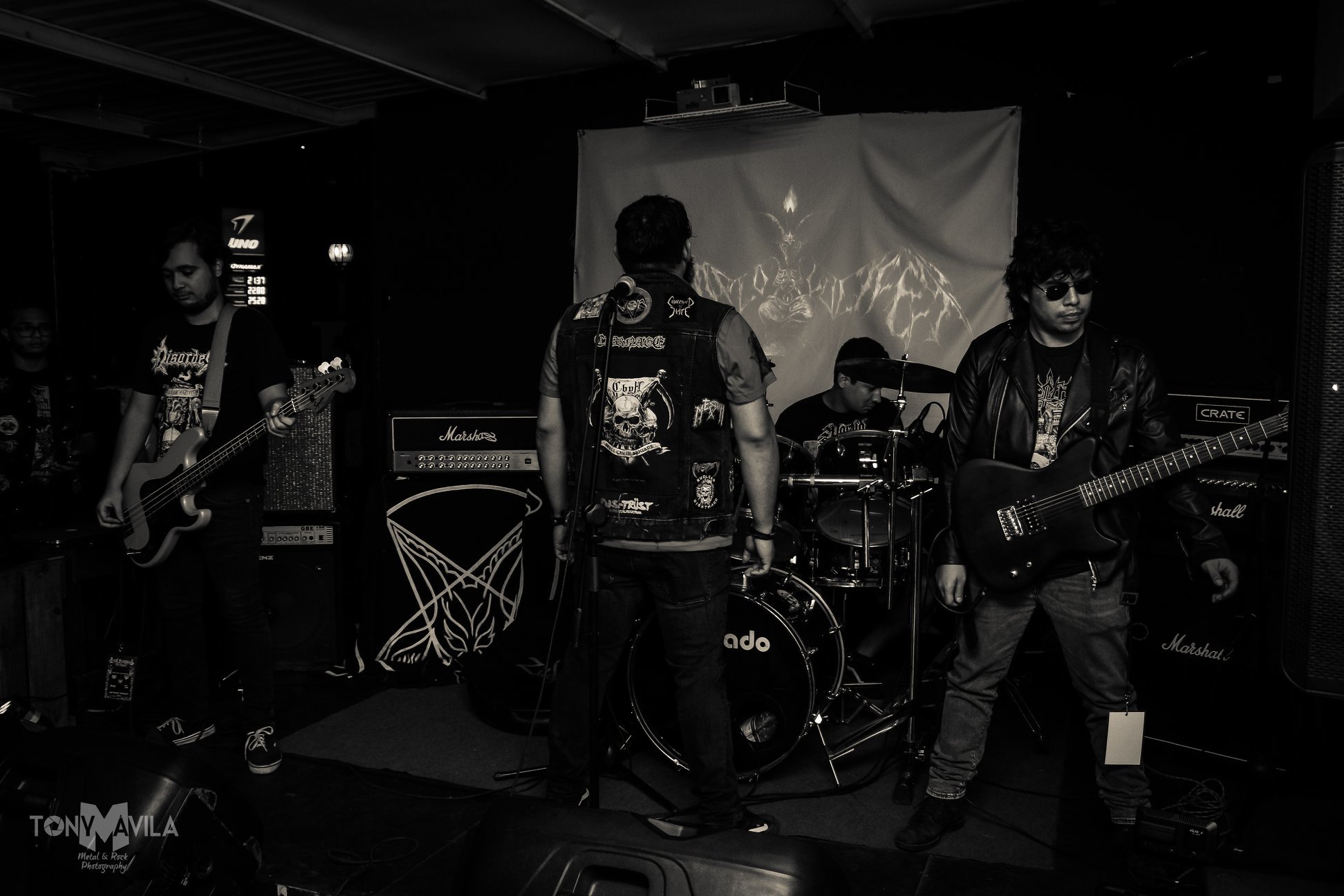 12. What are your future plans?
Necroblaster: Well, our main goal is to continue creating music and make it reach other countries. In fact we have in mind the creation of an album in which we are working.
13. Thank you very much for your time & Keep up the good work! The closure is yours.
Necroblaster: Thank to you guys for the support and for the opportunity to share our music with you. And a big shout to all the people that support the band and the demo. You can check all of our social media to see any news that we have prepared.
By Steve the Filthy Dog.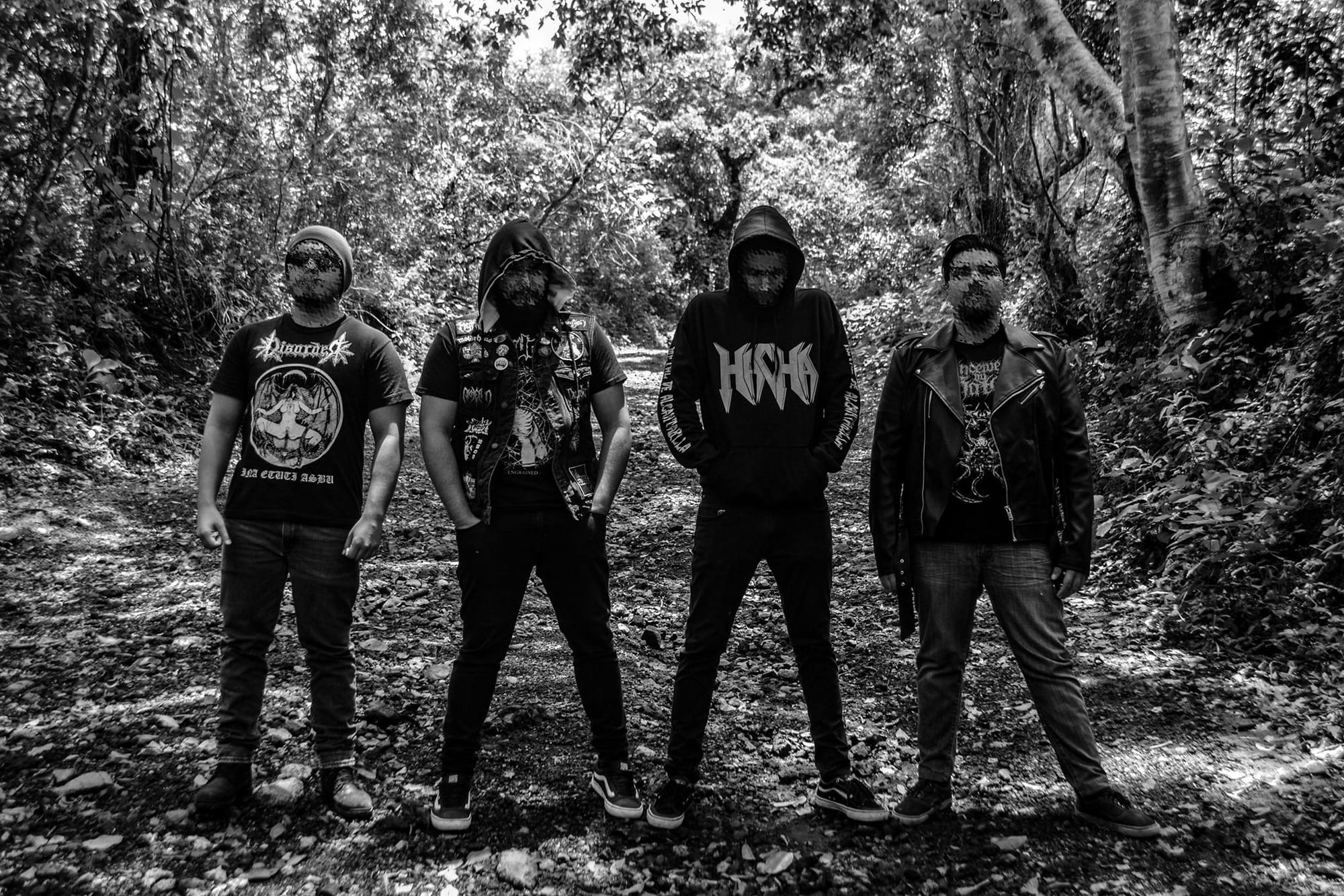 SATANIC PRIEST CONTACT:
https://satanicpriest.bandcamp.com/releases
https://www.facebook.com/satanicpriestband/