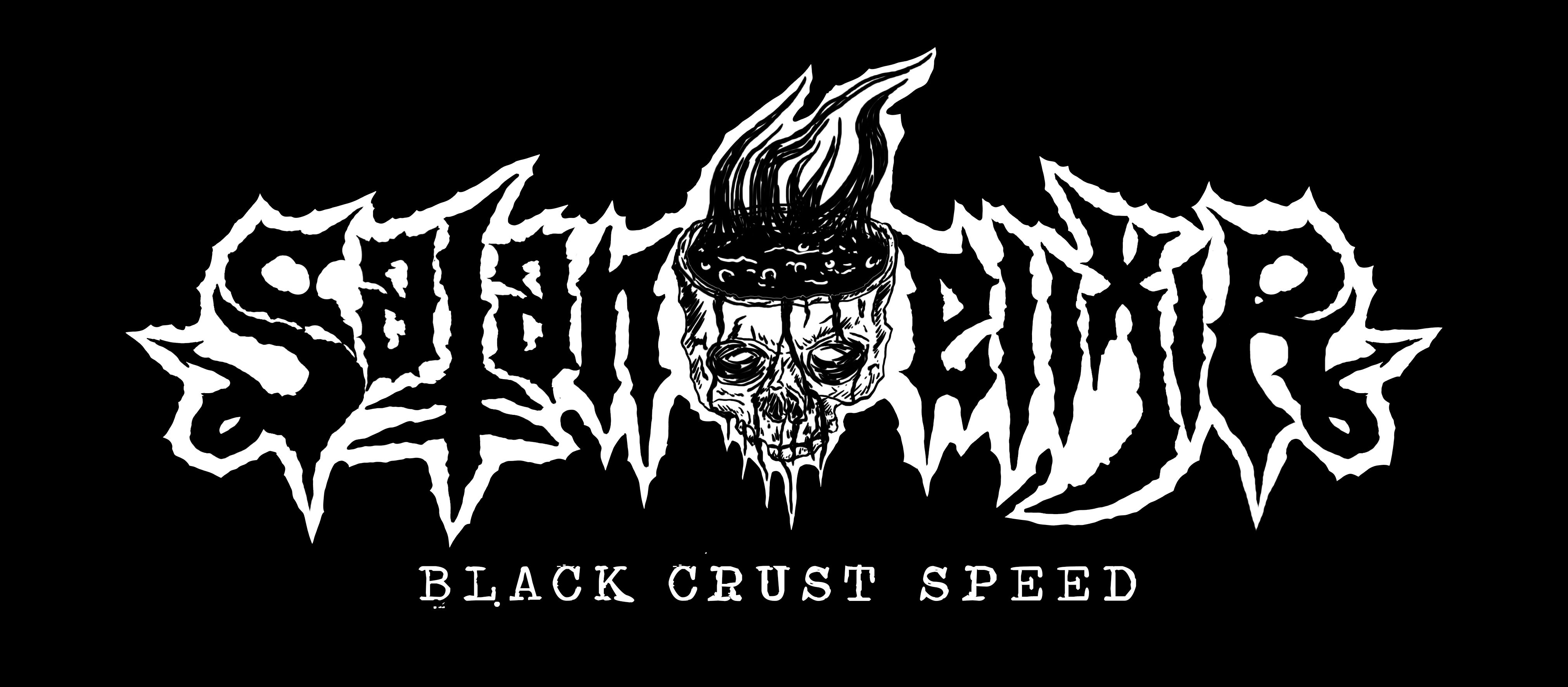 !!!BLACK METALPUNK FROM PERU!!!
Welcome to the FILTHY DOGS OF METAL Webzine.
Tell us a few things about SATAN'S ELIXIR (Members, Starting Year etc).
First of all thanks for the interview, greetings to all Filthy Dogs Of Metal demons. Satan's Elixir was born at the beginning of 2022 idea of DeathStrike (drums) and BlackGoat Rider (bass & Vokills) in a ritual of drinks and street black metal in the nefarious streets of Puno with the only idea of making a raw and fast sound, after this pact we contact our comrade Evil Drunker (Guitar) who becomes owner of the first axe, the first riffs and the first conjurations.
Spanish:
En primer lugar gracias por la entrevista, saludos a todos los demonios de Filthy Dogs Of Metal. Satan ́s Elixir nace a principios del 2022 idea de DeathStrike (drums) y BlackGoat Rider(bass & Vokills) en un ritual de tragos y metal negro callejero en las nefastas calles de Puno con la única idea de hacer un sonido crudo y veloz, tras este pacto contactamos a nuestro camarada Evil Drunker(Guitar) quien se hace dueño de la primera hacha, los primeros riffs y las primeras conjuraciones.
You have recently released your demo ''Metal Punk for Satan''. What is the feedback from your audience as well as from the press?
METAL PUNK FOR SATAN is our first official work of the band, but before that we released a single called Profaner Goat that blew the brains of several bangers of our city and surroundings, we hope that our Demo has the acceptance not only in Peru but also abroad.
Spanish:
METAL PUNK FOR SATAN es nuestro primer trabajo oficial de la banda, pero antes de eso sacamos un single llamado Profaner Goat que volo el cerebro a varios bangers de nuestra ciudad y alrededores, esperemos que nuestro Demo tenga la aceptación no solo en Perú si no también en el extranjero.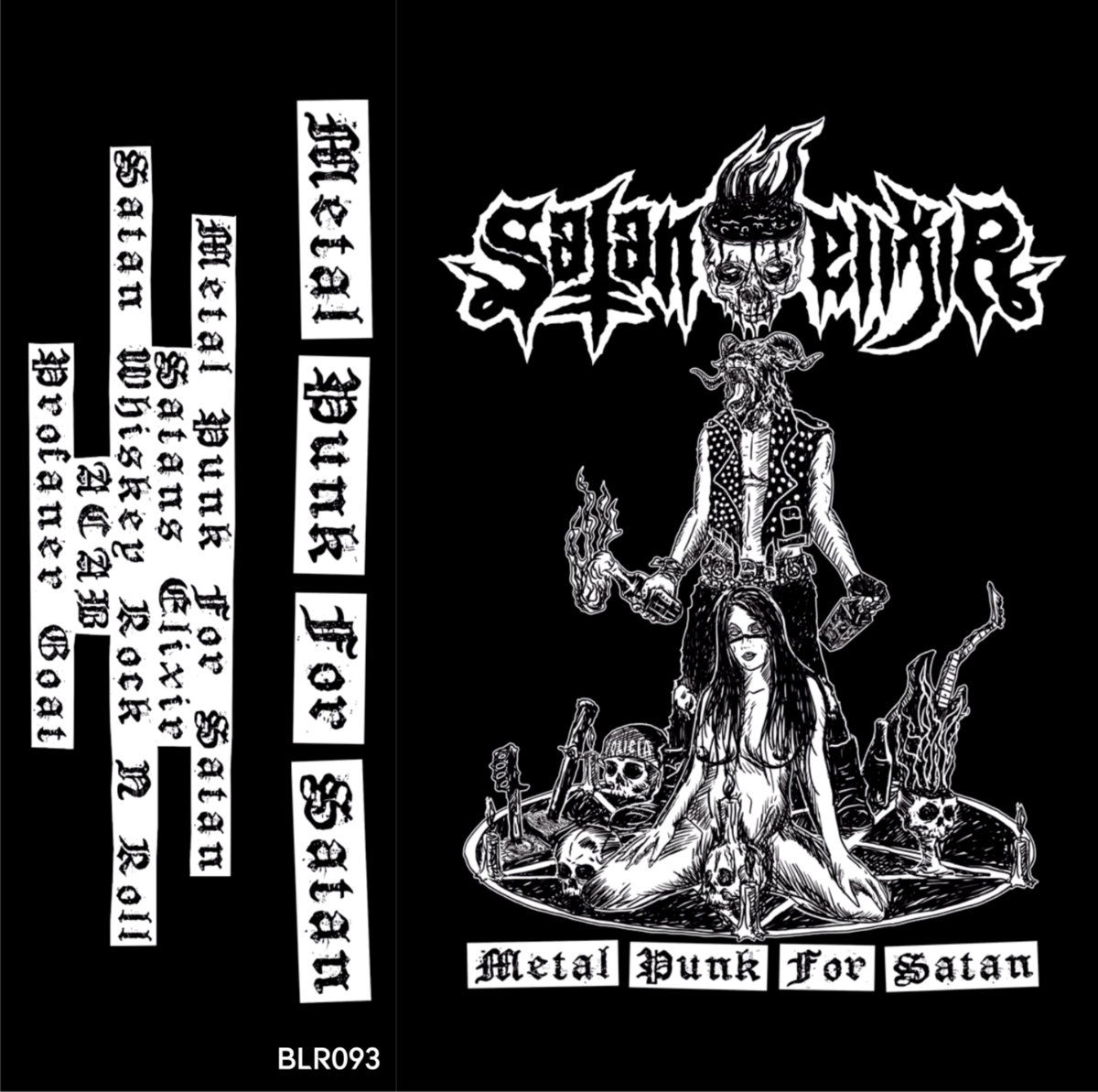 Label or DIY and why?
In the beginning we had the help of a great friend TerroXtest who was in charge of all the production, eventually Black Legion records conspired with us by releasing a run of 50 copies in cassette format. Officially the Demo is only on the label's bandcamp, later this month the 5 tracks will be released in physical format.
Spanish:
En principio tuvimos la ayuda de un gran amigo TerroXtest quien se encargó de toda la producción, con el tiempo Black Legion records conspira con nosotros sacando un tiraje de 50 copias en formato cassette. Oficialmente el Demo esta solo en bandcamp del sello, afines de este mes los 5 tracks verán la luz en formato físico.
Do you prefer Vinyl, Tape, CD or Digital Format and why is that?
As a real banger and as much as possible I try to buy physical material, I have a great appreciation for cassettes, having a physical production in your hands has another more personal value, but I don't have a problem with digital because without it you wouldn't be able to discover bands from other continents.
Spanish:
Como un real banger y a la medida posible trato de comprar material físico, le tengo un gran aprecio a los cassettes, tener una producción en físico en tus manos tiene otro valor más personal, pero tampoco tengo un problema con lo digital ya que sin ello tampoco podrías descubrir bandas de otros continentes.
Your music style is Black/MetalPunk. Which are your main influences (Favourite Artists / Bands etc.)
In general I could say that for rawness and speed our influences come from the sound of old school Venom, Bathory, Sabbat, Motorhead, but also thanks to those crazy guys from Midnight, Inepsy, Omega and Diabolic Night comes the idea of creating Satan's Elixir, we do not leave aside South American bands that have been and are part of us in terms of our music the demons of Power From Hell, Arma, Alcoholic Force, Strike and so on.
Spanish:
En general podría decir que por crudeza y velocidad nuestras influencias vienen desde el sonido de la vieja escuela Venom, Bathory, Sabbat, Motorhead, pero también gracias a esos locos de Midnight, Inepsy, Omega y Diabolic Night surge la idea de crear Satan ́s Elixir, no dejamos de lado bandas sudamericanas que han sido y son parte de nosotros en cuanto a nuestra música los demonios de Power From Hell, Arma, Alcoholic Force, Strike y demás.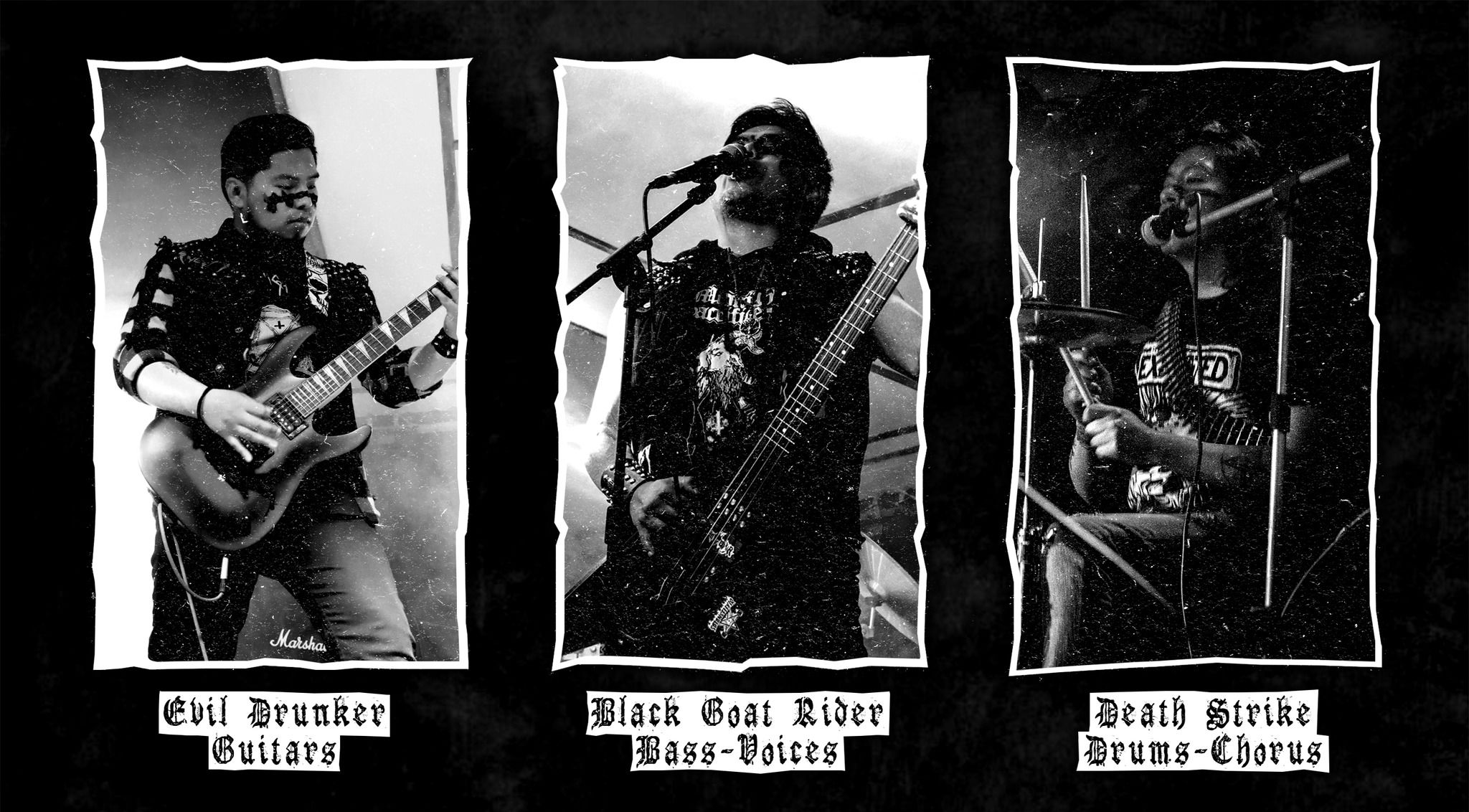 Which things do you think a Band should sacrifice in order to succeed? Have you ever sacrificed anything in your life for a better future for your Band?
Satan's Elixir has become our way of life, without sacrifices in life and in metal nothing would be achieved, everyone has their own life outside the band: family, work and study but sometimes rehearsals and concerts one has to sacrifice their time and money, it is a matter of commitment and dedication to the band.
Spanish:
Satan ́s Elixir se ha hecho nuestra forma de vida, sin sacrificios en la vida y en el metal no se lograría nada, cada uno tiene su vida aparte fuera de la banda: familia, trabajo y estudio pero a veces los ensayos y conciertos uno tiene que sacrificar su tiempo y dinero, es cuestión de compromiso y dedicación con la banda.
Describe your ideal live show as a performance Band. Have you already experienced that?
An ideal show has to have good equipment, but it also goes a lot with the preparation of the band, to connect with the bangers, in every show we have had we have always managed to get people to destroy themselves and get our message in every song.
Spanish:
Un show ideal tiene que tener unos buenos equipos, pero también va acompañado mucho de la preparación de la banda, lograr conectar con los bangers, en cada presentación que tuvimos siempre hemos logrado que la gente se destruya y capte nuestro mensaje en cada canción.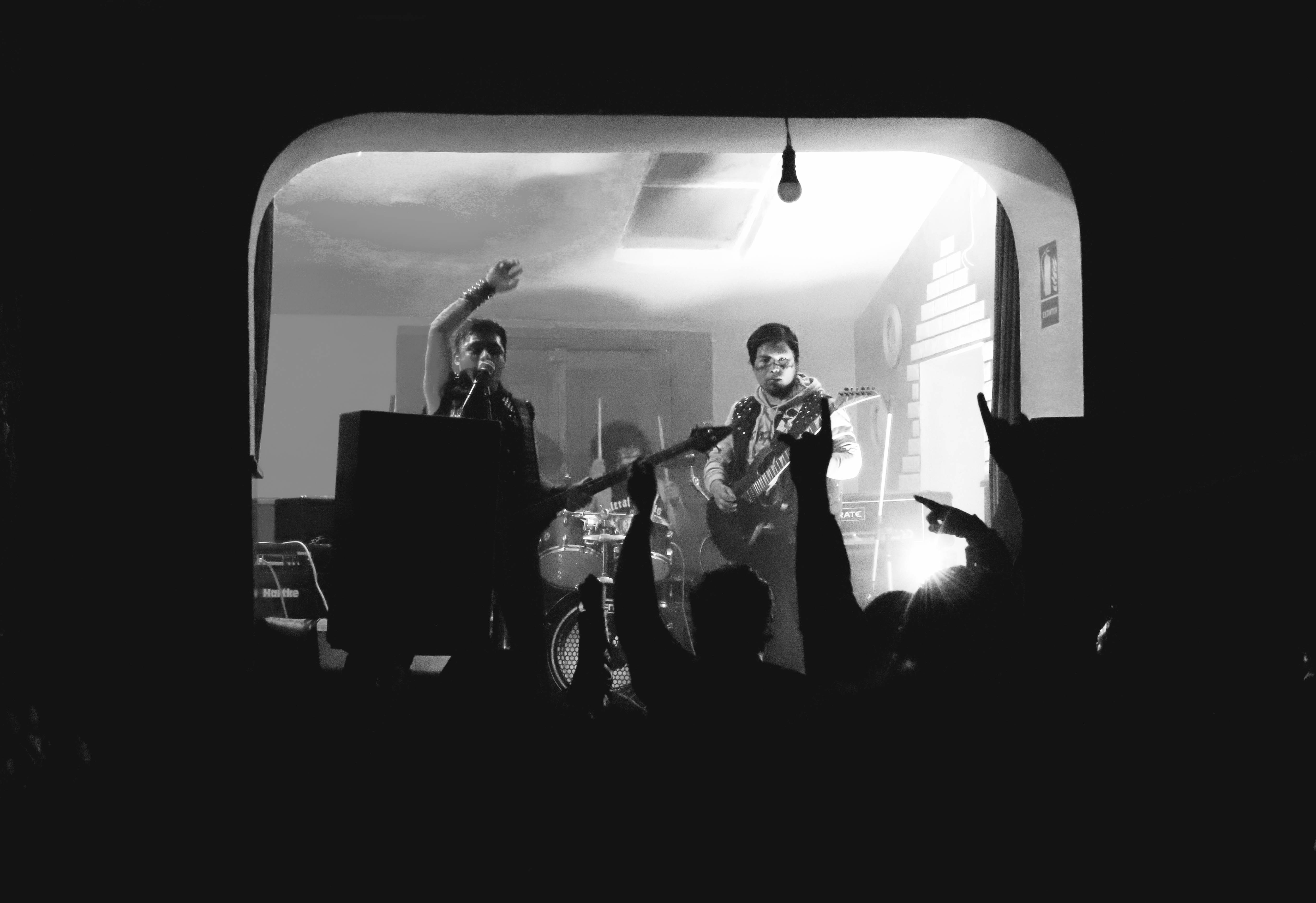 Which attributes, do you think, that a new MetalPunk Band should have in order to gain identity and be unique?
To achieve an original sound, to create your own songs that are not copied, through your noise to transmit to the bangers your ideals, to be your music and you proclaim it as your way of life.
Spanish:
Conseguir un sonido original, crear temas propios que no sean copiados, a través de su ruido lograr transmitir a los bangers sus ideales, ser tu música y lo pregonas como tu forma de vida.
Do you believe that Digital Platforms help the new MetalPunk Bands? Which, do you think, is the ideal way for a Band to promote its work?
I think the shit of modernity goes hand in hand with everything and metal has not been the exception, digital platforms have served enough for the music and our music can be heard in other countries, but never forget to buy physical material as it is a way to support the bands.
Spanish:
Creo que la mierda de la modernidad va de la mano con todo y el metal no ha sido la excepción, las plataformas digitales han servido bastante para que la música y nuestra música se pueda oír en otros países, pero nunca olvidemos comprar material en físico ya que es modo de apoyo a las bandas.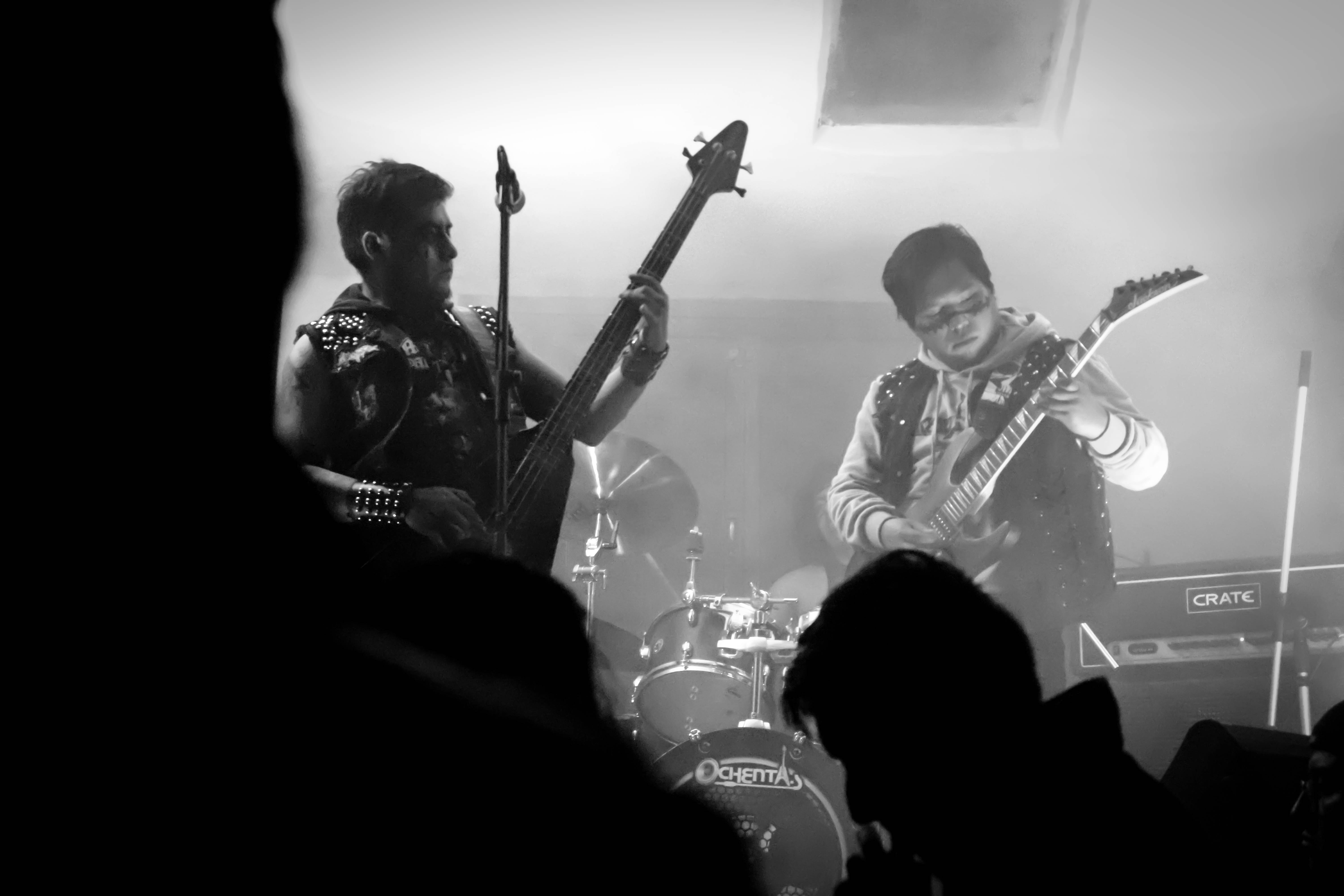 Do you see any differences between Peruvian Metal Market & EU Metal Market (Labels, Bands, Fans etc)?
In these last years I think the difference has been shortened a lot, starting with some labels that bet on national and international bands releasing CD, cassette and vinyl editions, also demonic bands have emerged, many of them have already toured all over South America and Europe, this shows that in Peru there is also good metal. Regarding the fans is a very complicated subject, there is a little bit of everything with that I close the question.
Spanish:
En estos últimos años creo que la diferencia se ha acortado bastante, empezando por algunos sellos que apuestan por bandas nacionales e internacionales sacando ediciones en formato CD, cassette y vinilo, también han surgido bandas demoniacas muchas de ellas ya han hecho giras por toda Sudamérica y Europa con ello se demuestra que en Perú también se hace buen metal. Respecto a los fans es un tema muy complicado, hay de todo un poco con ello cierro a pregunta.
Tell us a few things about the New Underground Metal Scene in Peru (Bands, Fanzines, Webzines, Metal Clubs etc.)
I can tell you about the Metal scene in our city Puno, the scene has been in decline for several years, just to say that only two new bands have emerged in all this time LUPUS and SATAN'S ELIXIR, there is no new scene, about the bangers in my city we have always been the same demons in the few concerts that have been made but we are still on the warpath with the black flag always high. The metal scene in each city is different, for example Lima capital of Peru moves much more concerts, fanzines, distros, labels and more bands arise with Black, Thrash, Heavy metal, Black And Roll, Etc. In Pandemia many Webzines arose giving the chest and supporting the metal scene in Peru, save those demons.
Spanish:
Te puedo hablar sobre la escena Metal de nuestra ciudad Puno, la movida ha estado en decadencia desde hace varios años atrás, con decir que solo dos bandas nuevas has surgido en todo este tiempo LUPUS Y SATAN ́S ELIXIR, no hay nueva escena, sobre los bangers de mi ciudad siempre hemos sido los mismos demonios en los pocos conciertos que se han hecho pero seguimos en pie de guerra con la bandera negra siempre en alto. La escena metal en cada ciudad es distinta por ejemplo Lima capital de Perú se mueve mucho más conciertos, fanzines, distros, labels y surgen más bandas con sonidos Black, Thrash, Heavy metal, Black And Roll, Etc. En Pandemia muchas Webzines surgieron dando el pecho y apoyando la Escena metalera en el Perú, salve a esos demonios.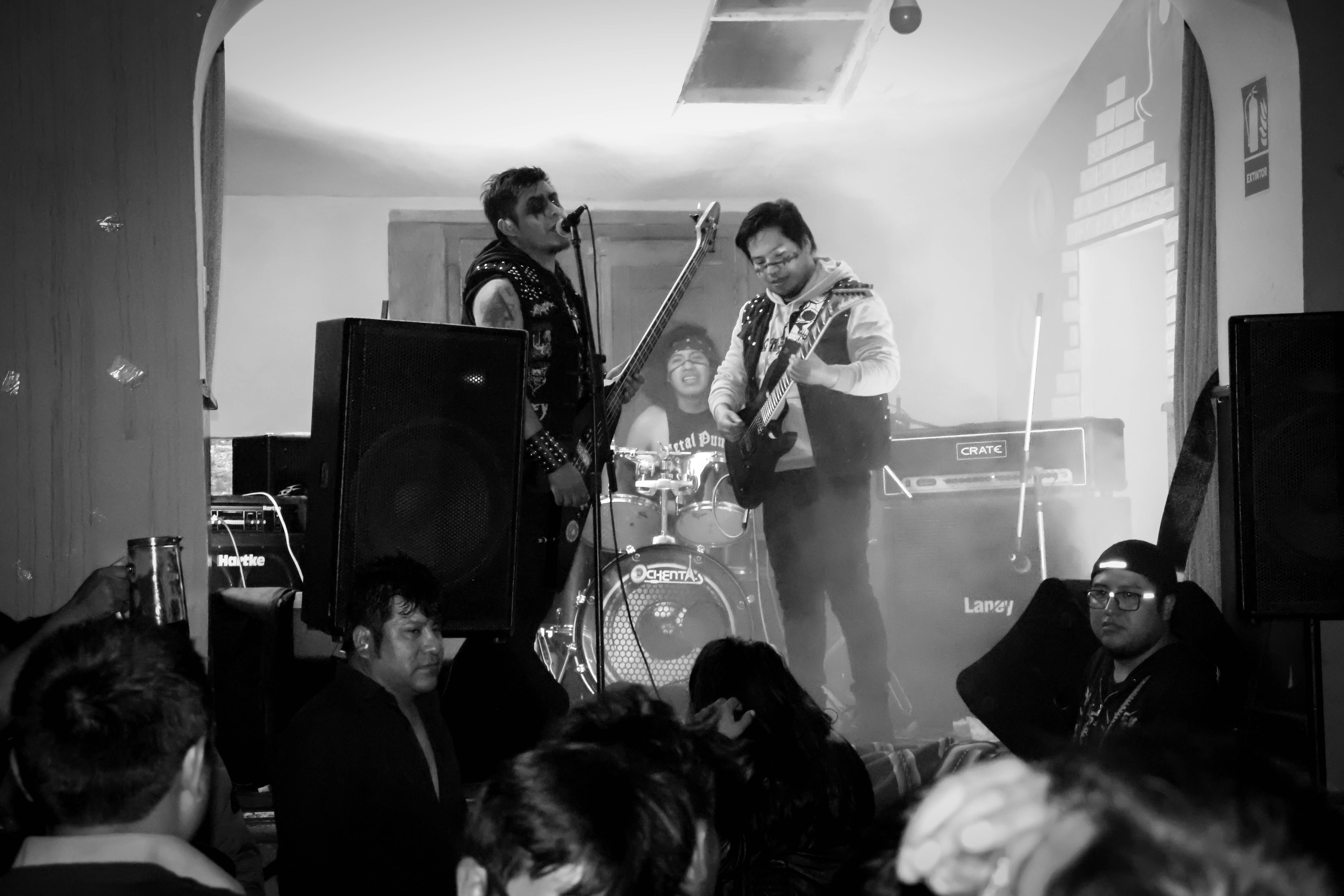 Do you know anything about the Hellenic Metal Scene?
Uffff of course, the demons Omega and Slaughtered Priest great influence for us, they have very good and dark bands: Necromantia, Varathron and Rotting Christ, Thou Art Lord. I have heard more Black metal bands like Acherontas, Akrotheism, Katavasia, Macabre Omen, the last thing I listened was Caedes Cruenta their album of ritual.
Spanish:
Uffff por supuesto, los demonios Omega y Slaughtered Priest gran influencia para nosotros, tienen bandas muy buenas y oscuras: Necromantia, Varathron y Rotting Christ, Thou Art Lord. He oido más bandas de Black metal como Acherontas, Akrotheism, Katavasia, Macabre Omen, lo último que escuche fue a Caedes Cruenta su álbum of ritual
The last 3 years worldwide we have faced many dark, strange & new situations with our everyday life (covid, lock-down etc.) Did all of this affect you positively or negatively?
As a society it has been a hard and great lesson for everyone, the economic and social structure of each of the countries affected by the virus, for my family and friends it has taken away absolutely everything. Personally, it affected me negatively because of my studies and work, the only thing I can say is that the COVID was not able to do with me.
Spanish:
Como sociedad ha sido una dura y gran lección para todos, la estructura económica y social de cada uno de los países afectados por el virus, para mis familiares y amigos se ha llevado por delante absolutamente todo. En lo personal me afectó negativamente por el tema de estudios y trabajo, lo único que pudo puedo decir que el COVID no pudo conmigo.
What are your future plans?
We are working on 6 new songs for the release of our EP "BLACK PUNK RITES" and we are planning a small tour in Bolivia.
Spanish:
Estamos trabajando en 6 temas nuevos para el lanzamiento de nuestro EP "BLACK PUNK RITES" y estamos pactando una pequeña gira por Bolivia.
Thank you very much for your time & Keep up the good work! The closure is yours.
Thanks Filthy Dogs of Metal for the space and being able to spread our stink all over the world, the work you do is essential for metal not to die, keep drinking beer and lots of satan's elixir!
Spanish:
Gracias Filthy Dogs of Metal por el espacio y poder espacir nuestra peste en todo el mundo, el trabajo que realizan es esencial para que el metal no muera, sigan bebiendo cerveza y mucho elixir de satan!
By Steve the Filthy Dog.
SATAN'S ELIXIR CONTACT:
https://www.facebook.com/profile.php?id=100077681115978