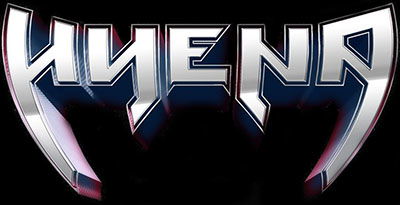 !!!LATINOS Y METALICOS!!!
Welcome to the FILTHY DOGS OF METAL Webzine.

1. Tell us a few things about HYENA (Members, Starting Year etc)
Hyena was formed at the end of 2018 in Cajamarca-Peru, by the members, Alfonso "Foncho" Espinoza on guitar, Edwin Chavez on drums, Diana Cabanillas on vocals, Moises Gallardo on the other guitar and Gherald Salazar on the bass.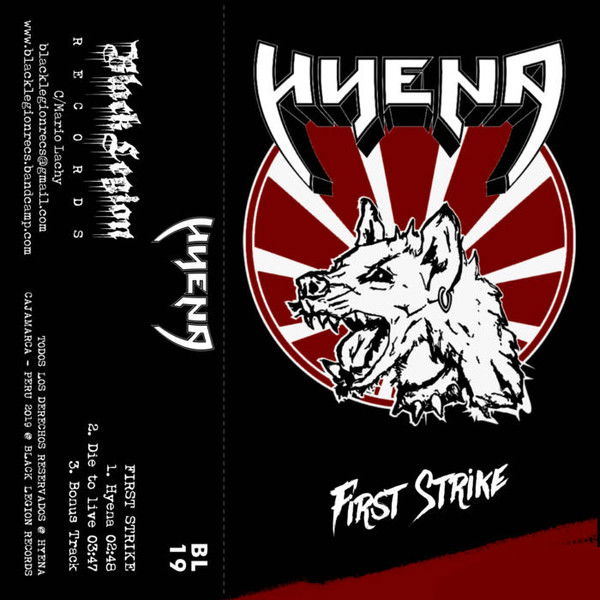 2. You have recently released your EP '' Bite Of Heavy Metal''. What is the Feedback from your audience as well as from the Press?
The EP had a great reception on the day of its release, when the band performed in Lima, all the copies were sold in a single day! that's why the press gave us a qualification that we found a bit funny "the revelation band of traditional Peruvian heavy metal" haha!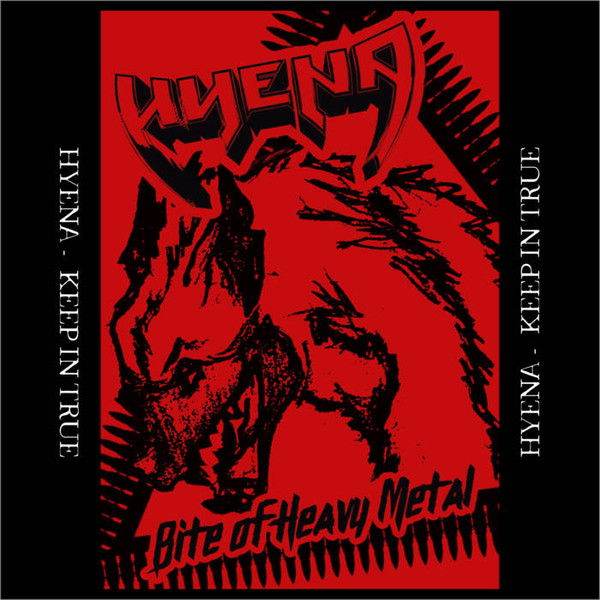 3. Your sound is Classic Heavy Metal with lot of N.W.O.B.H.M. style. Which are your main influences (Favourite Artists / Bands etc.)
You said it, N.W.O.T.B.H.M !! that golden age that occurred in the 80s is our main influence, with bands like Saxon, Virtue, Tokyo Blade, Tygers of Pan tang, Diamond Head, Angel Witch, BattleAxe, etc. But we also have many influences from other bands that not belong to NWOTBHM, such as Parasite, Loudness, Judas Priest, Motorhead, Manowar, Randy, Metalucifer, etc.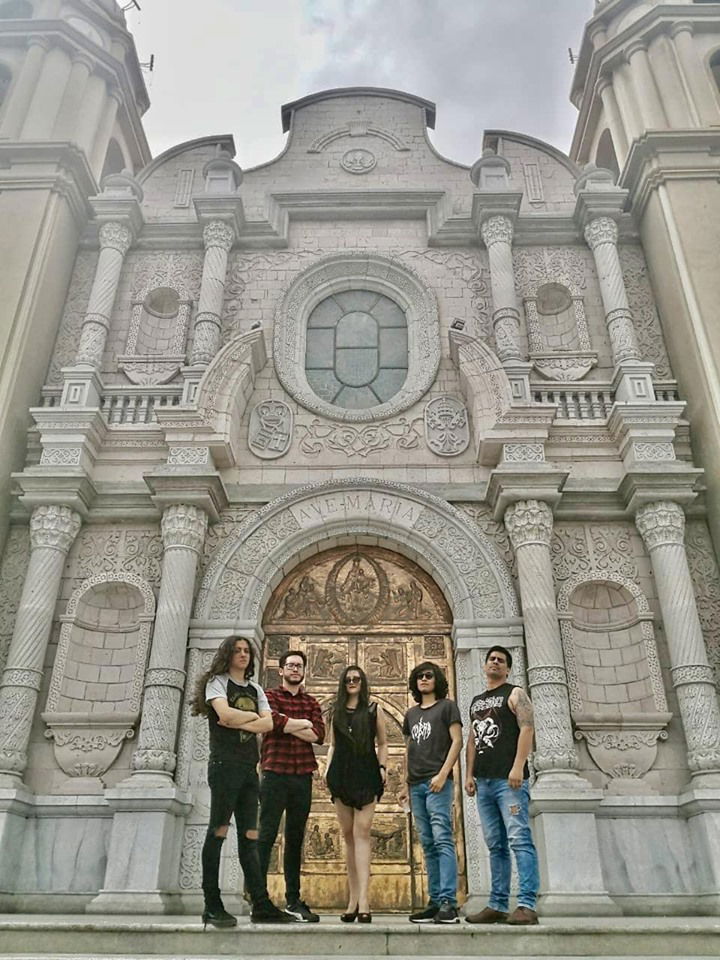 4. Do you prefer Vinyl, Tape, CD or Digital Format and why is that?
Personally, we prefer what is physical format, having the material of a band in your hands is a different feeling to have the music on the cell phone or PC. In a vinyl, cd or cassette, you can appreciate much better the art of the band, both musically and visually.

5. How many copies were pressed on tape?
There were only 100 copies of the tape.
6. Label or DIY and why?
The tape, came out under the label of Black Legion Records, as it was much easier both economically for the band and much easier in its distribution!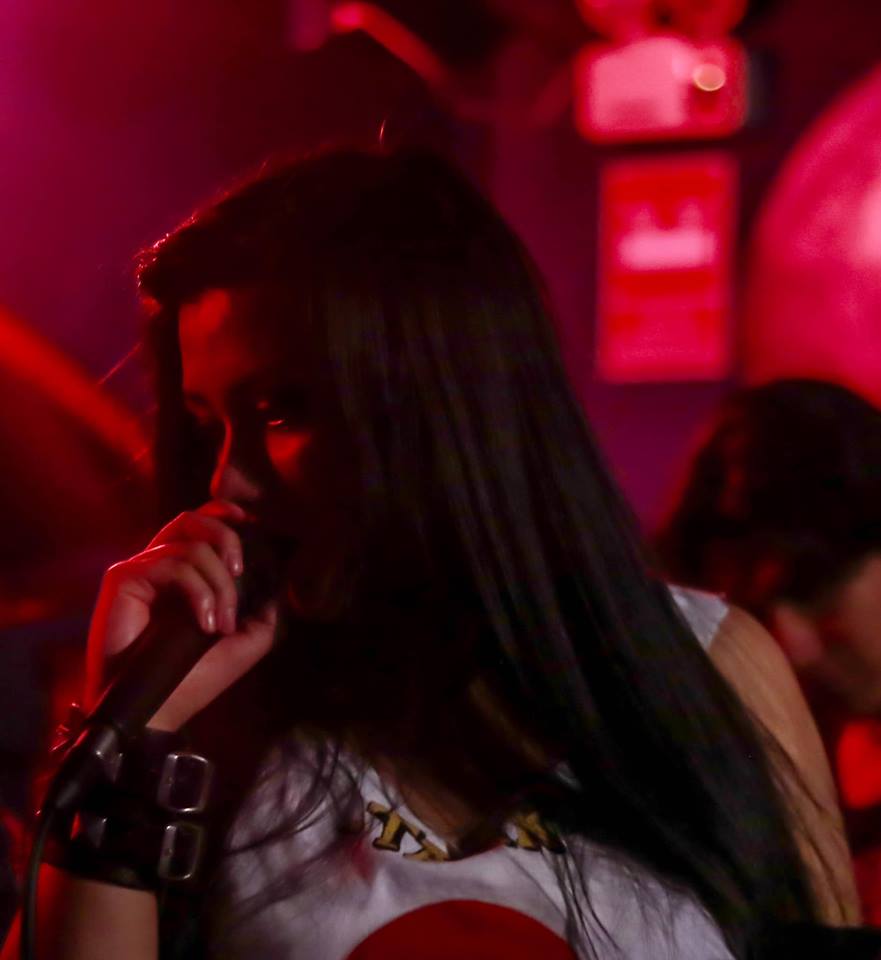 7. Describe your ideal live show as a performance Band. Have you already experienced that?
The ideal show, more than a big stage and lights, is a show where the audience and the band are delivered to the maximum and feel the connection between both with heavy metal! In fact, we have experienced it many times with our audience!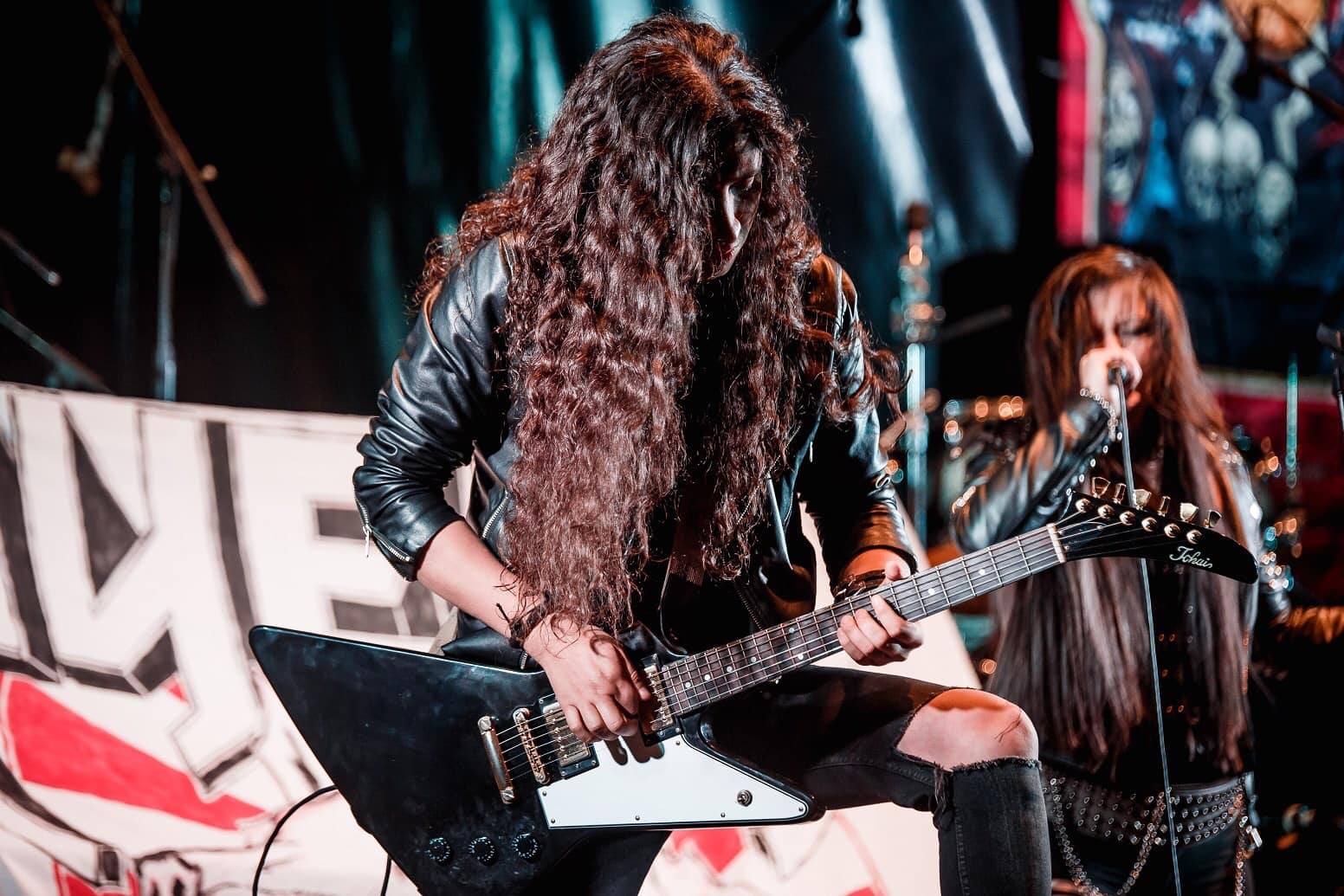 8. Tell us a few things about the New Underground Heavy Metal Peruvian Scene.
The underground metal scene in the last 10 years, has grown a lot, I think it has not lost strength, there are many bands that take their faces for the underground heavy metal in Peru!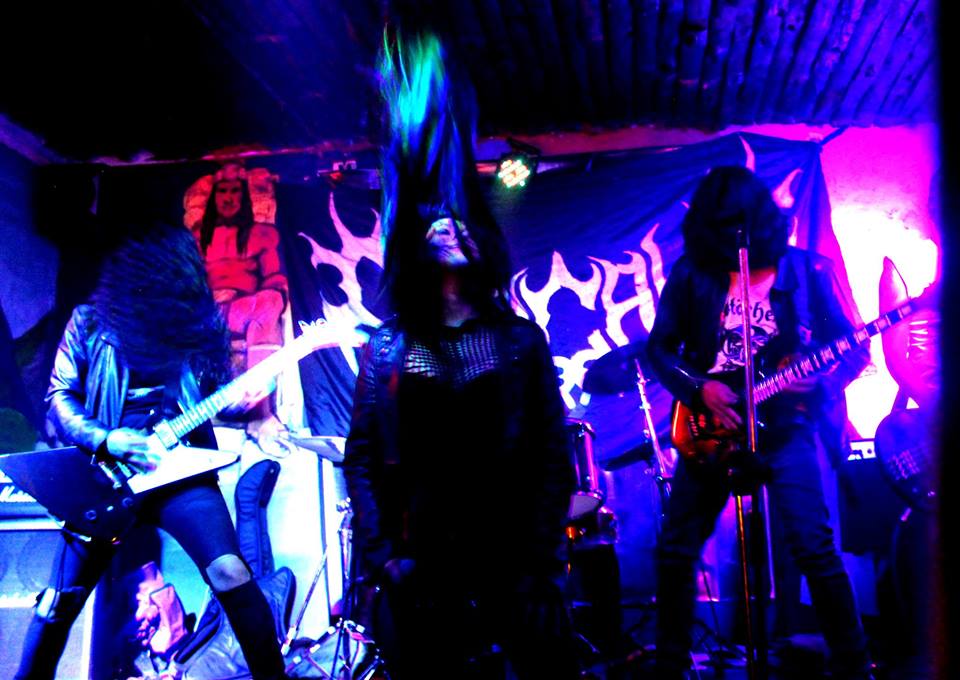 9. How is the situation in Peru as far as Studio Recordings / Rehearsal Rooms etc. are concerned?
In Lima, there are many recording and rehearsal rooms, I think there are for all tastes and pockets, but the problem is in Cajamarca, our city of origin, where the number of rehearsal rooms is very small, just like recording rooms, the reality if it is a little worrisome, but even so we follow our path, with what we have!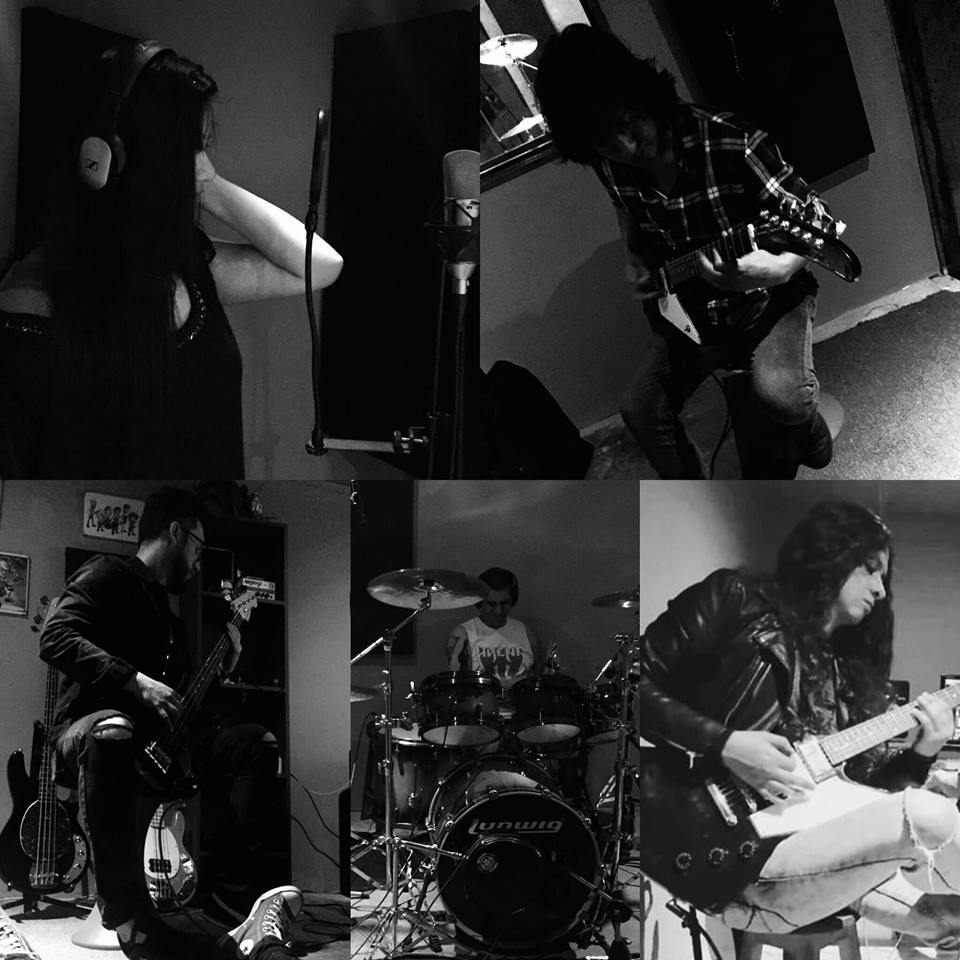 10. Which things, do you think, a Band should sacrifice in order to succeed?
Have you ever sacrificed anything in your life for a better future of your Band?
I think the very fact of having a heavy metal band is a success, but to keep it, record, rehearse, play live, etc, you have to sacrifice time and money, but believe that we do not see it as a sacrifice !
As I mentioned before, I think that the most is spent in the life of heavy metal, it is time, but we do not see it as a real sacrifice, since it is what we love and it appeals to us.

11. Do you know anything about the Hellenic Metal Scene?
To be honest, about Hellenic metal, I know very little, but the bands that I have been able to hear are Flying Dutchman, Firewind, Gauntlet and Strikelight.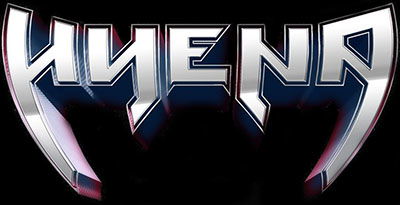 12. What are your Future plans?
Hyena's plans for the future, it is definitely to take out the full album, by the end of 2019 and if possible at the beginning of the year 2020, make a tour through Ecuador! and keep doing a lot of heavy metal!

13. Thank you very much for your time & Keep up the good work! The closure is yours.
Many thanks to Filthy Dogs Of Metal, for the interview, we hope to one day get to play in your country! Soon we will send you news about the new of Hyena! See you soon, maniacs!
By Steve the Filthy Dog.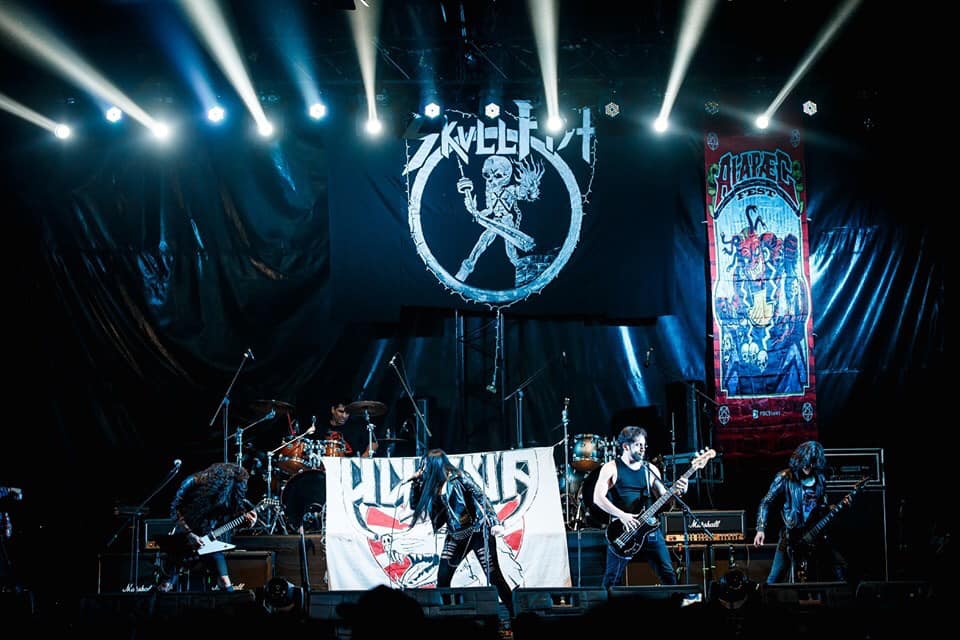 HYENA Contact:
https://www.facebook.com/HyenaHeavyMetal/
https://hyenaheavymetal.bandcamp.com/