!!!BRAZILIAN THRASHERS!!!
We had a conversation with Frank Gasparotto (Guitars/Vocals). Enjoy!
Welcome to the FILTHY DOGS OF METAL Webzine.
Tell us a few things about SACRIFIX (Members, Starting Year etc).
Hello FDOM, thank you for having us here, it´s a great pleasure for us. Well, Sacrifix started in August 2020 as my solo project but, when things are getting more serious i´ve just called my old buddies to take the ride with me. Kexo on bass and Piza on drums, both from a old school death metal band called Infamous Glory.

You have recently released your album ''World Decay 19''. What is the Feedback from your audience as well as from the Press?
Well, so far, so good, in fact, i didn´t expect so much attention, it really surprises me. i mean, it´s been a couple of months since we released WD19 and we have been receive a lot of messages and invites to interviews, our music is playing in several web radios around the world, just to say: USA, Netherlands, South Africa, Greece, Italy, Spain, etc, etc.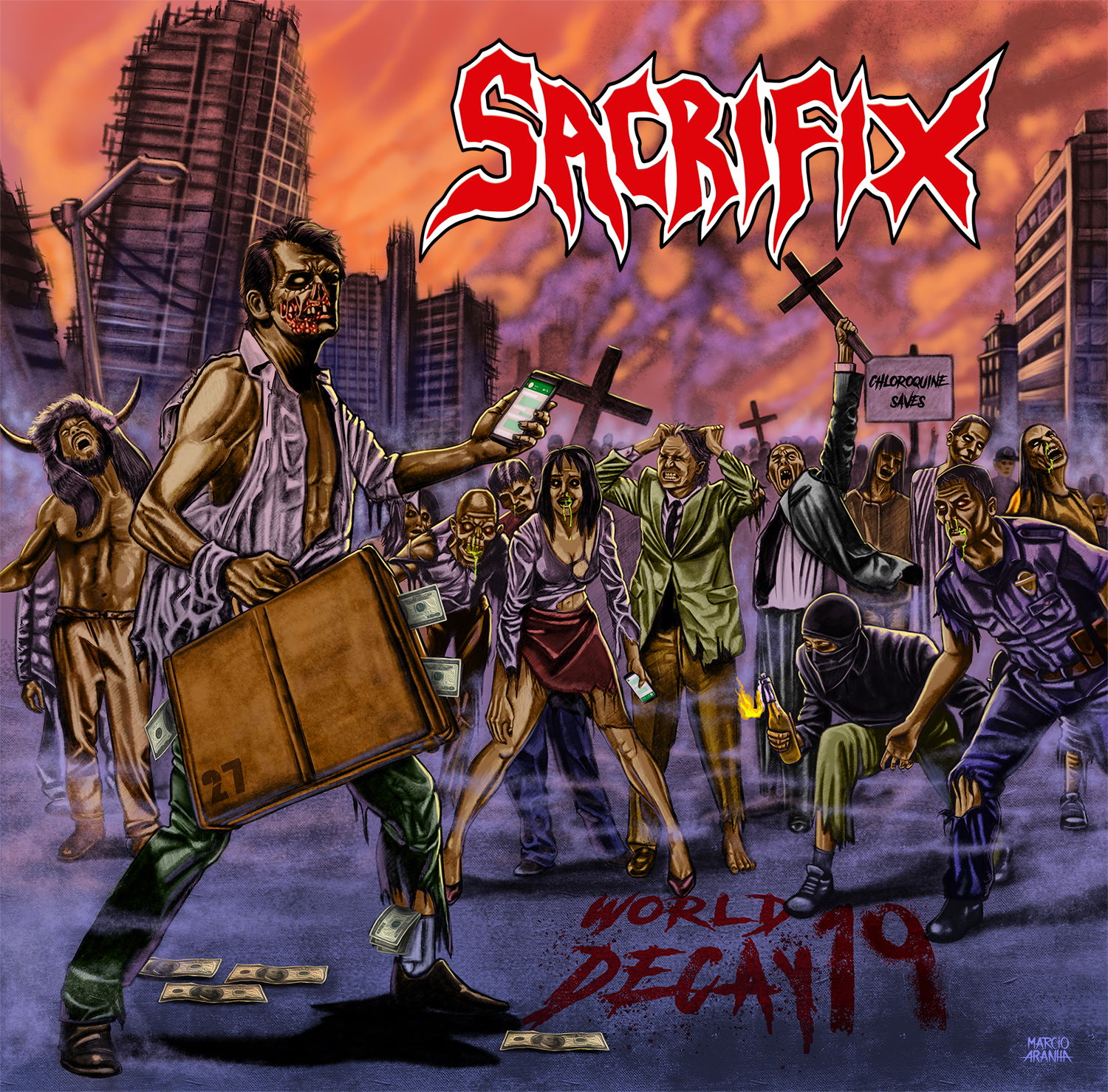 Label or DIY and why?
We signed a contract with Thrash or Death Records, an independent label from Brazil, it´s a label focused on thrash metal.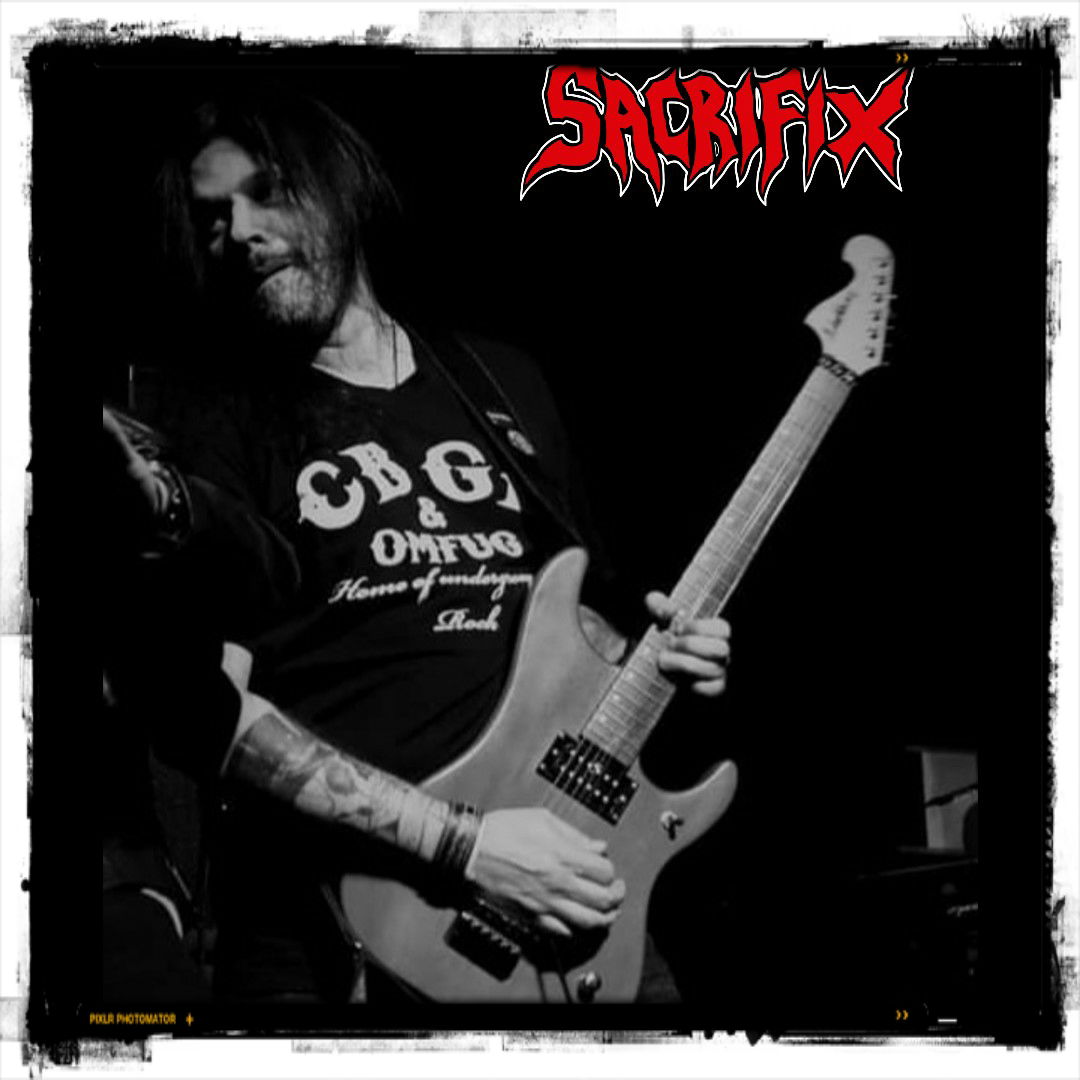 Do you prefer Vinyl, Tape, CD or Digital Format and why is that?
Hum...i go with vinyl first, than CD...the quality of sound in tape is not that good, it´s like a romantic feeling than a good quality itself, digital format is the trend, we can´t rid of it, it´s our reality, thanks to this format we can share our music way much easier and faster than physical format but, of course there´s no way to chose digital instead physical.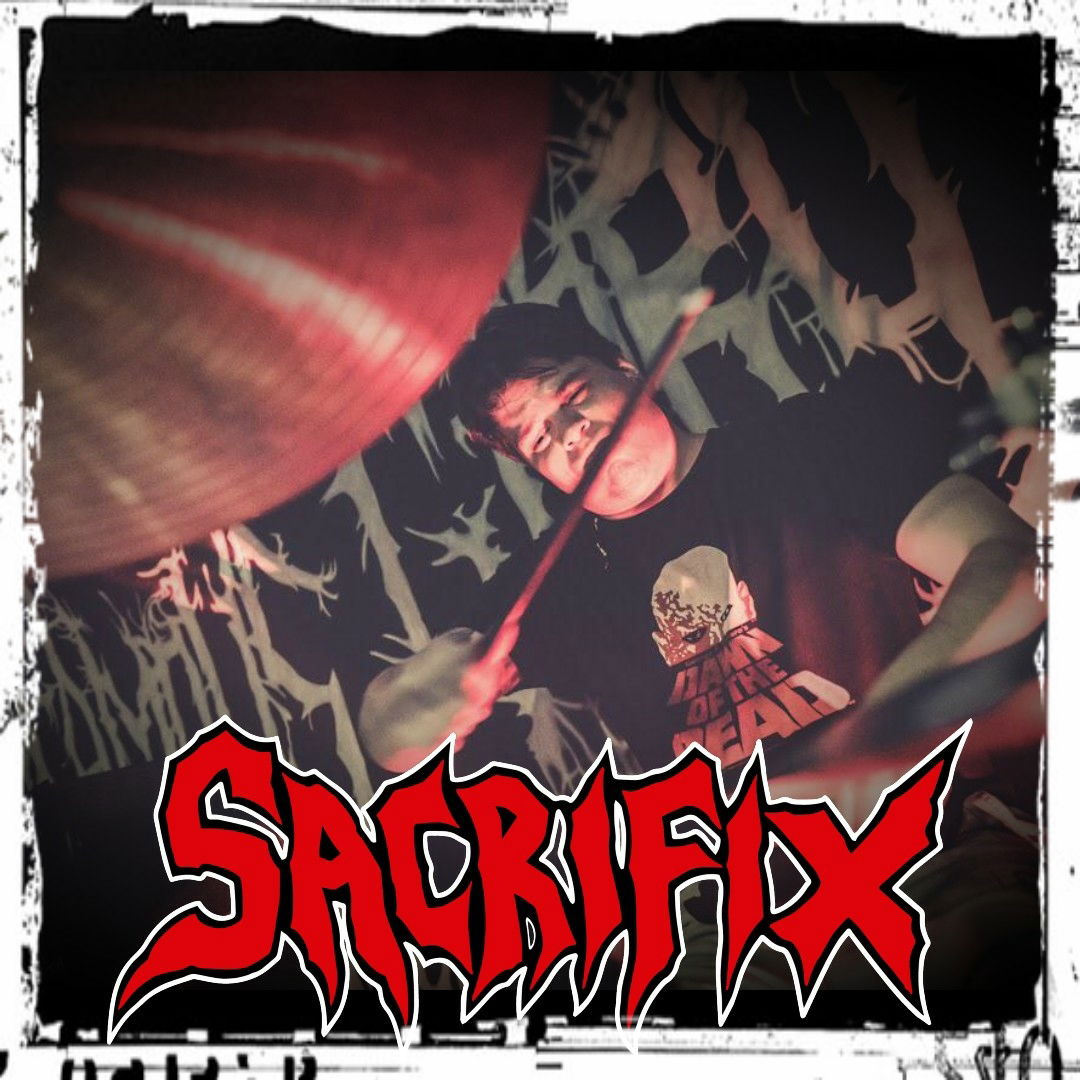 Your music style is Thrash Metal. Which are your main influences (Favourite Artists / Bands etc.)
As a musician i´m inspired by a lot of different styles (in metal of course), In Sacrifix my influences are: Sodom, Slayer, Sepultura, Testament, Annihilator, all the old school bands.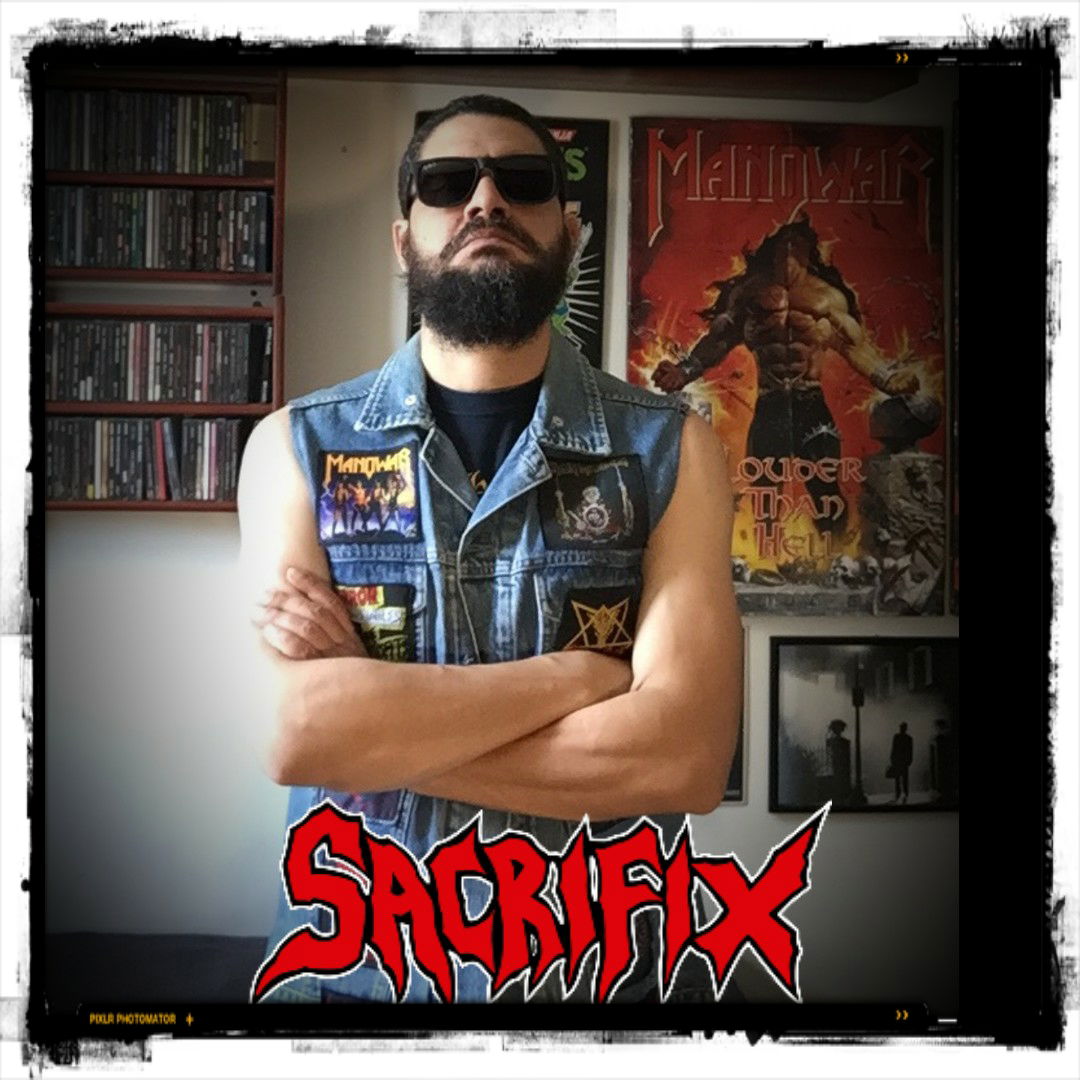 Which things, do you think, a Band should sacrifice in order to succeed?
Have you ever sacrificed anything in your life for a better future of your Band?
It´s a good one ! Well, sometimes we have to spend a lot of time in studio playing, writing instead of being with your family but they understand that, you know, it´s our dream, it´s where we shine, i have a regular job but, music is where i belong. There were some cases we missed family birthdays or something like that to be on stage but it´s not usual (yet) this kind of situation.

Describe your ideal live show as a performance Band. Have you already experienced that?
The ideal show have to have the perfect sound ! The perfect lights a good crew to support you when needed. Of course a good backstage would be awesome too...lol. I performed in really good festivals here in Brazil when i had really good crew and i can say, the crew is 50% of a good show, if the sound is not good, it really doesn´t matter wether your song is amazing, no one will understand what´s been playing.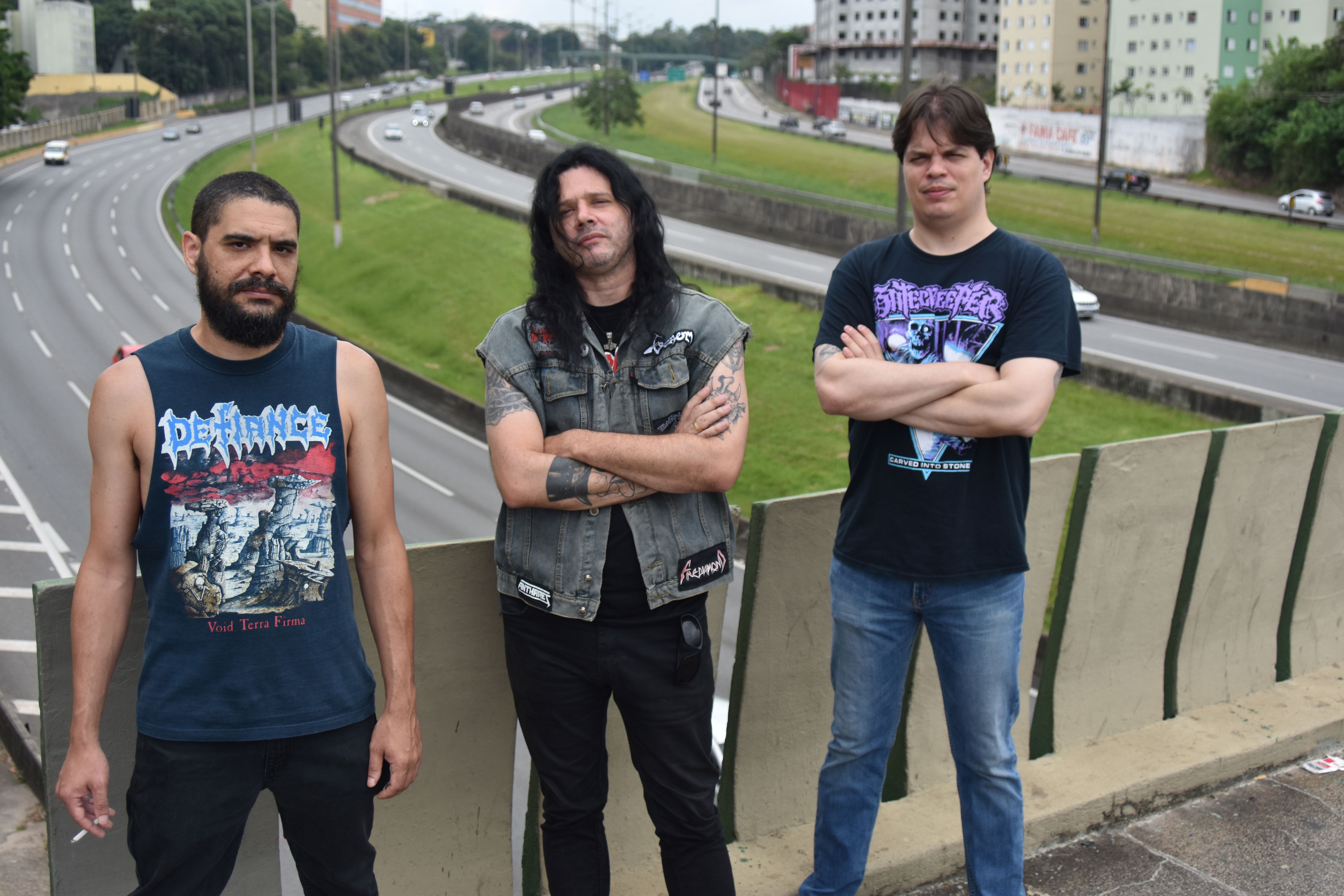 Which attributes, do you think, that a new Thrash Metal Band should have in order to gain identity and be unique?
Hum...i think the key it´s to be yourself, stay focused in you ! It´s hard to reply that because, Sacrifix is an old school thrash metal so, you can´t find nothing new on our songs and that´s we want to do, that´s our purpose, but, you have to do the better way you can, you have to do with passion like there´s no tomorrow.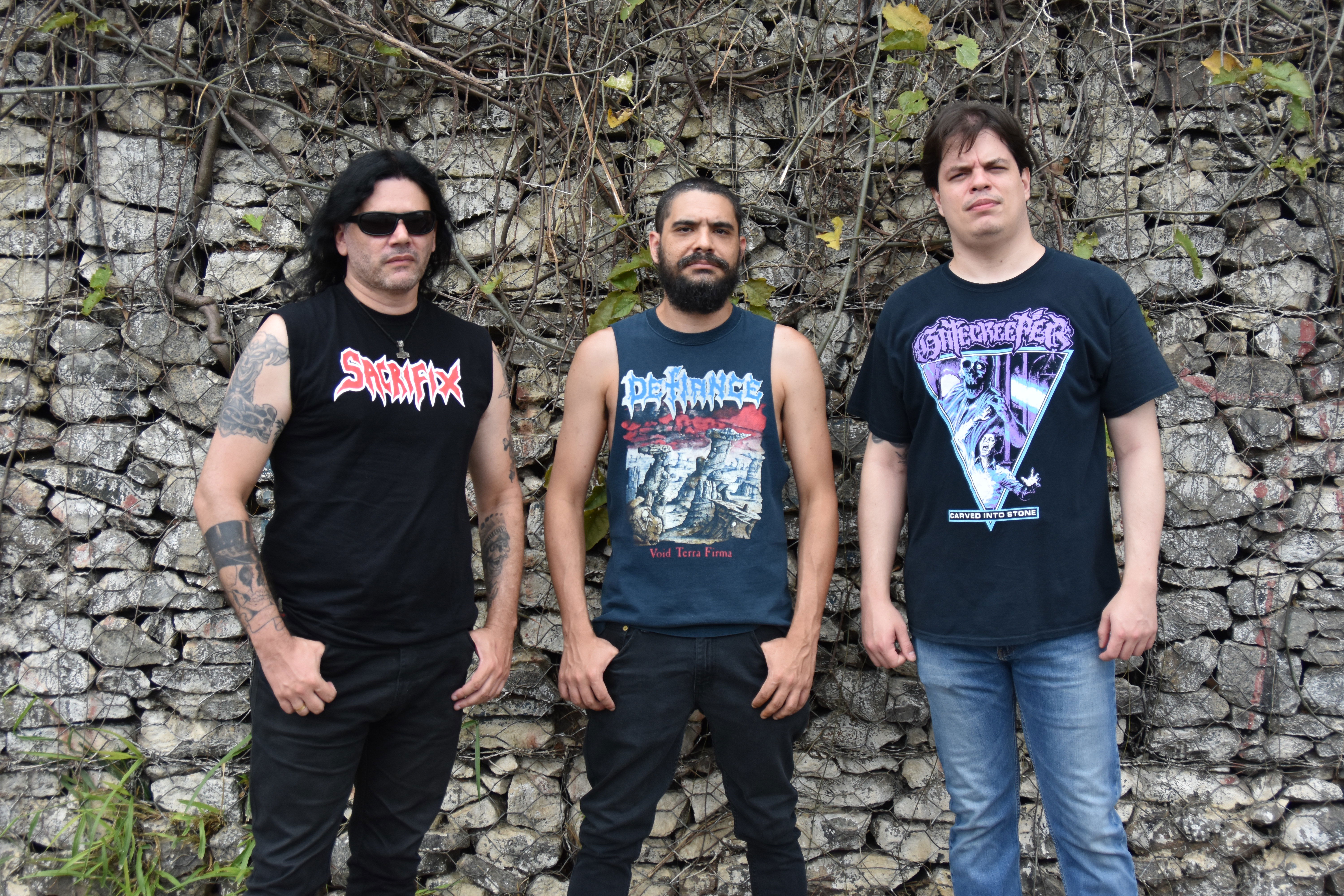 Do you believe that Bandcamp and other Digital Platforms help the new Thrash Metal Bands? Which, do you think, is the ideal way for a Band to promote its work?
Sure, Bandcamp is fantastic platform for independent bands, we´d sell our music there, people are really involved. To promote a band it´s not a simple job...lol...but, we have a lot of cool tools like Instagram, Youtube, Spotify, etc, etc... you have to talk with people, trade your music, be part of groups, that´s the way, i guess lol...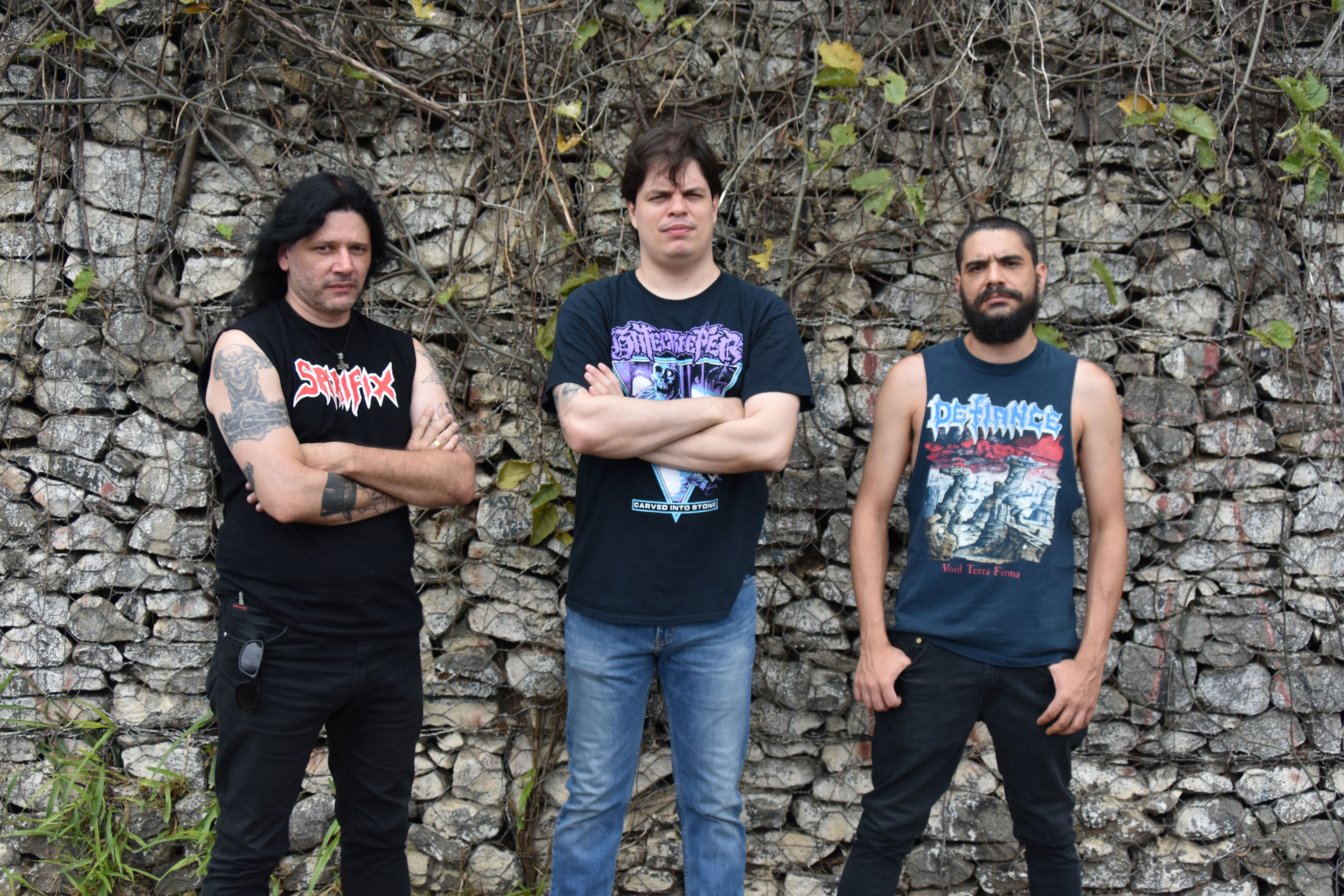 Tell us a few things about the New Underground Metal Scene in Brazil (Bands, Fanzines, Webzines, Metal Clubs etc.)
Well, there´s a lot of cool bands in Brazil in all metal genres, since symphonic metal to extreme metal. A lot of cool web sites, Instagram supporters, etc, etc...about metal clubs, well, it´s not that good, there are no places to play here especially if your band is not a cover band, sad but true, they prefer to book a cover band than an original one, to sad !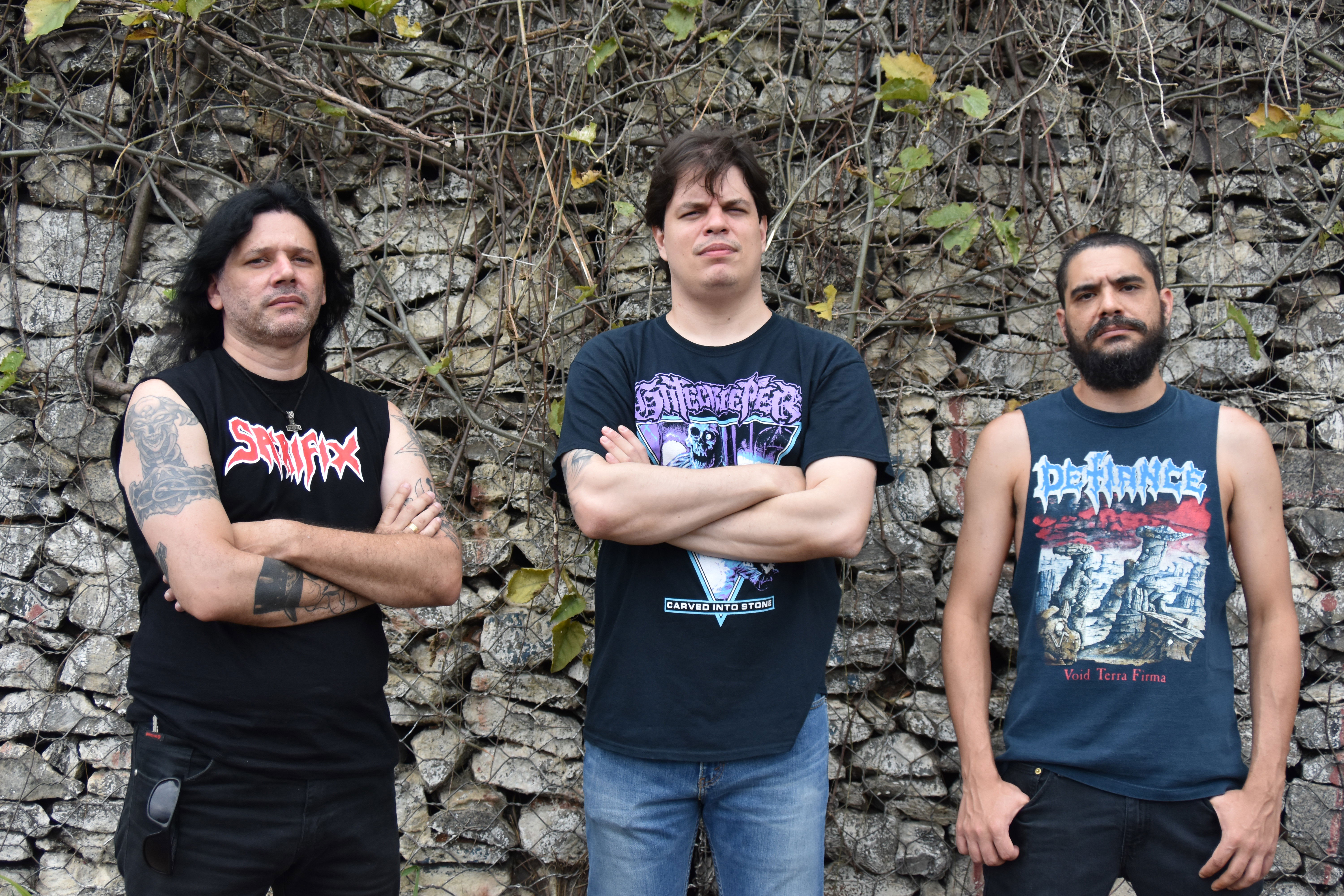 Do you know anything about the Hellenic Metal Scene?
Wow man, i would love to know more ! I know only, Rotting Christ, of course, and Kawir which a love ! I know Suicidal Angels too but, Kawir is the best !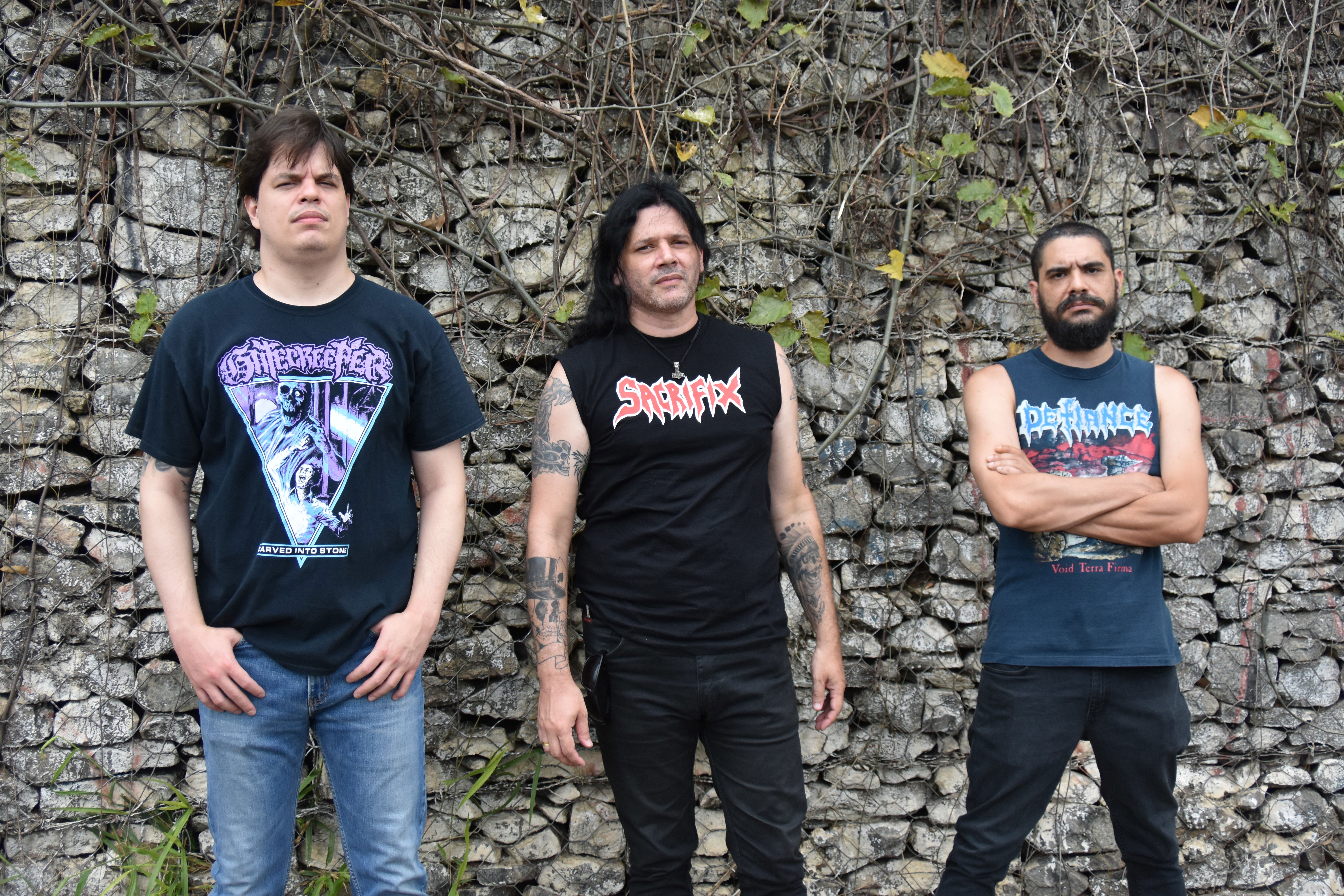 What are your future plans?
Right now i´m producing the second Sacrifix album, we´re gonna start the recording process in August to release in January 22, i hope...lol. My plan is always to write and write...
Thank you very much for your time & Keep up the good work! The closure is yours.
Well Stavros i would to like to thank you so much, it´s amazing to be part of this, thank you so much for support global metal, i´m really happy to talk to you man ! i hope i have a chance to meet Greece one day, it seems to be a beautiful country. You guys rock ! And, don´t forget to follow us on Instagram, Facebook, Youtube, Bandcamp, Spotify, Deezer, etc, etc... @sacrifixofficial !
By Steve the Filthy Dog.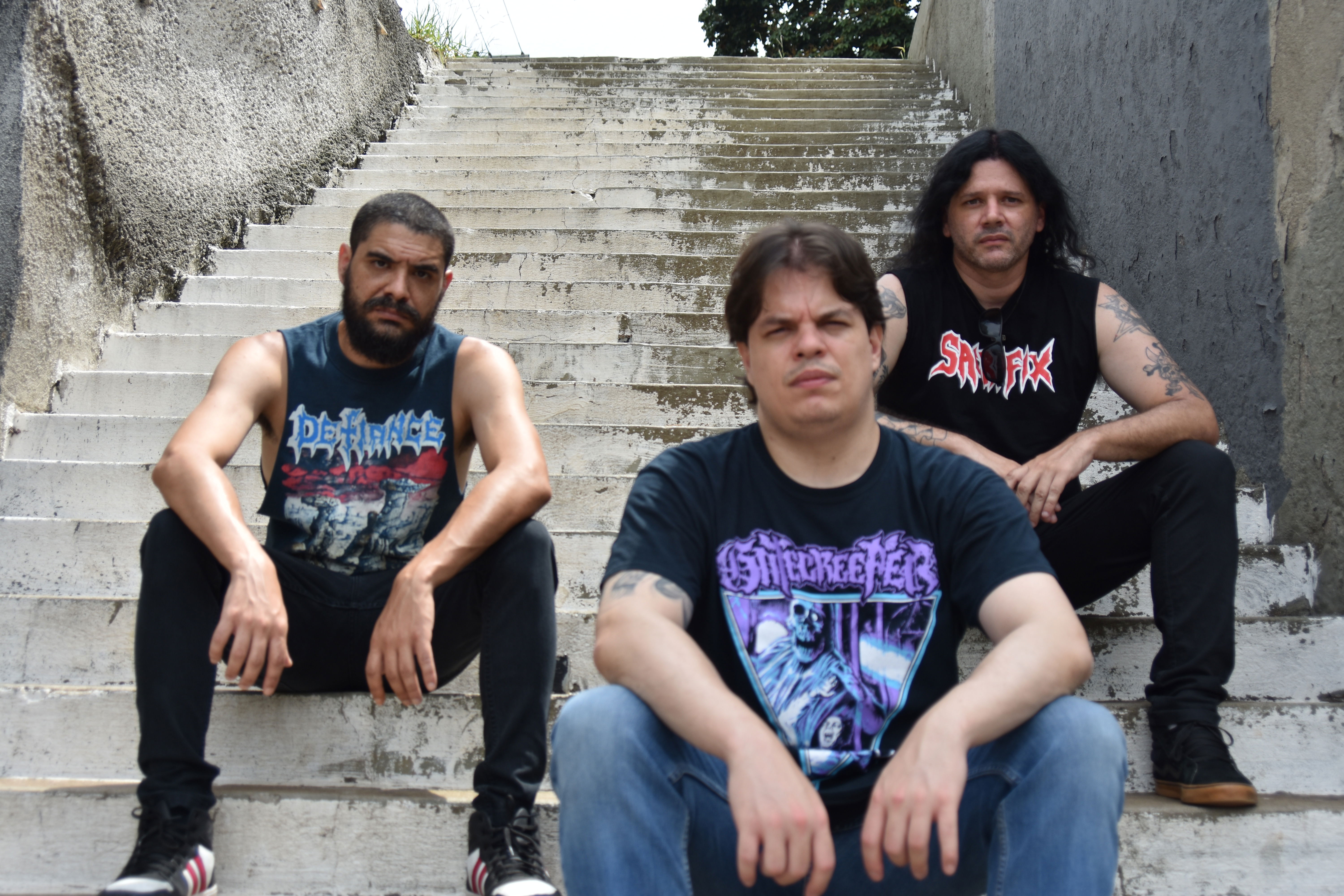 SACRIFIX CONTACT:
https://sacrifix.bandcamp.com/
https://www.facebook.com/sacrifixofficial
https://www.instagram.com/sacrifixofficial/
https://open.spotify.com/artist/2cQfrvhid8rkZfuY21UU55