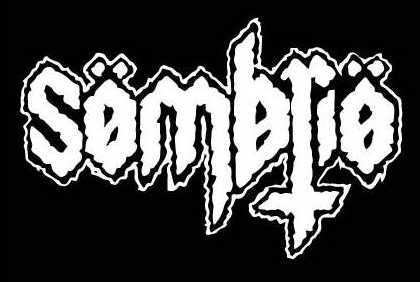 !!!BRAZILIAN BLACK/SPEED METAL PUNKS!!!

We had a conversation SÖMBRIÖ. Enjoy!
Welcome to the FILTHY DOGS OF METAL Webzine.
1. Tell us a few things about SÖMBRIÖ (Members, Starting Year etc).
Sömbriö started in 2018 with a raw demo that was all we could do at the moment. These years until now we are starting to get a solid formation, we have members from the old Metalpunk band from Goiânia: DESASTRE, which had a great influence to the kind of music we do. Now we don't even have a name for what we play, metal or punk, thrashpunk or whatever, we just play our weird way. For now Sombrio is: Paulin, Guilhotina, Antifernando e Urbano.
2. You have recently released your new album ''Fogo, Poder E Destruição''. What is the Feedback from your audience as well as from the Press?
We have received different opinions about it, mostly good ones. We released the album but the tour to play it start in a few months
till we hit São Paulo, so I think we are still waiting for the real feedback. We actually don't have a press here to pay attention in
underground bands, but all the underground fanzines and blogs said good things about our record
3. Label or DIY and why?
Maybe both, until now we are DIY, making what is possible with only our working class money, but we don't have that money
to make some things. Like the production of Vinyl or a Tape, or a tour outside the country. But if any label wants to help
us out, we don't see a problem.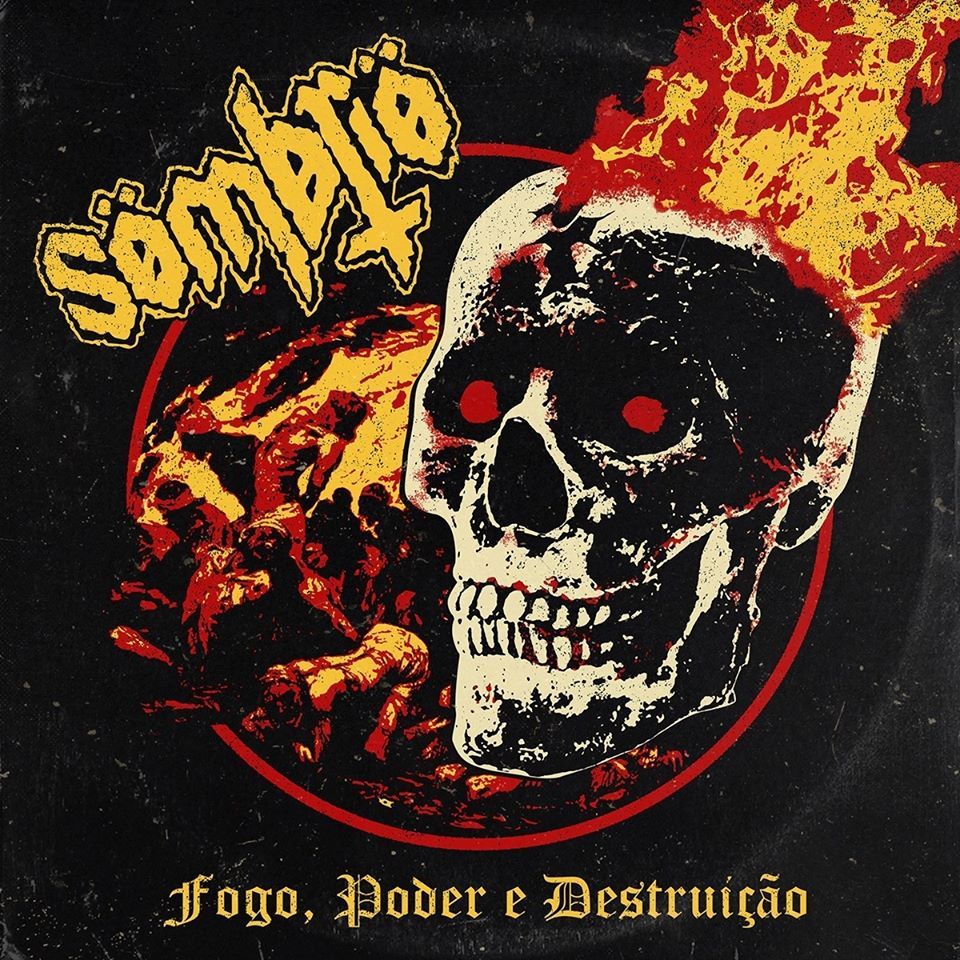 4. Do you prefer Vinyl, Tape, CD or Digital Format and why is that?
Vinyl, if I could choose would be a 12' bad ass Vinyl, but for us to make this in Brazil it costs really a lot. We could actually
buy a car here with that money. Anyway since we don't have it, we are working to make some tapes and CD's to sell the album touring. And our digital format is free, you can find it ant download for free in our Bandcamp.
5. Your music style is Black / Thrash Metal. Which are your main influences (Favourite Artists / Bands etc.)
We can't say it's just black or thrash, we actually like a lot of different stuff and had its influence in our sound. I could say:
Broken Bones, Venom, Anti Cimex, Driller Killer, Besthöven, Detestation, Black Uniforms...
6. Which things, do you think, a Band should sacrifice in order to succeed? Have you ever sacrificed anything in your life for a better future of your Band?
Maybe, me and the others don't make a living of it, so sometimes we have to work when we really want is to play. We give
our best to make things get real for the band, miss work to go on tour, touring without money to eat, be starving just to
be on the road and don't know where we are going to spend the night, things like that.
7. Describe your ideal live show as a performance Band. Have you already experienced that?
We had a lot of fun gigs, but the best I think it's about to come, now more than ever we are turning our music more like we are, so we'll see it!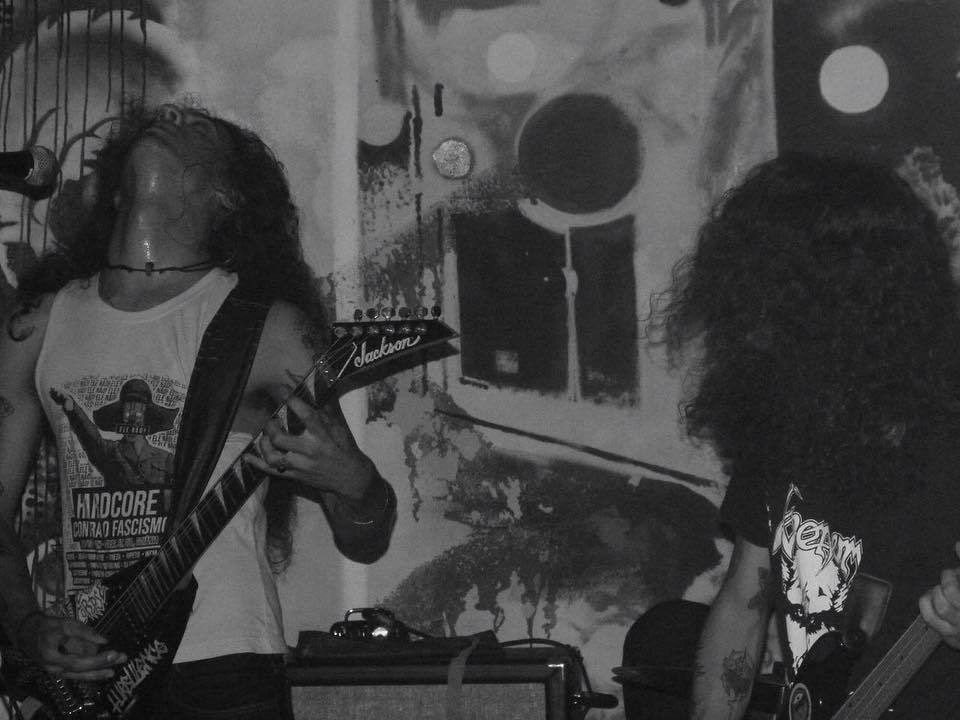 8. Which attributes, do you think, that a new Black/Thrash Metal Band should have in order to gain identity and be unique?
Don't ever get attached to a genre or a specific sound that you have to follow, I think the most it gests personal and true
to what the band is felling in the moment, most you get a unique identity.
9. Do you believe that Bandcamp and other Digital Platforms help the new Black/Thrash Metal Bands? Which, do you think, is the ideal way for a Band to promote its work?
I think it really help a lot to people know new bands and listen to then for free, but the ideal still is the vinyl, tape or CD, anything
you can have it solid in your hands.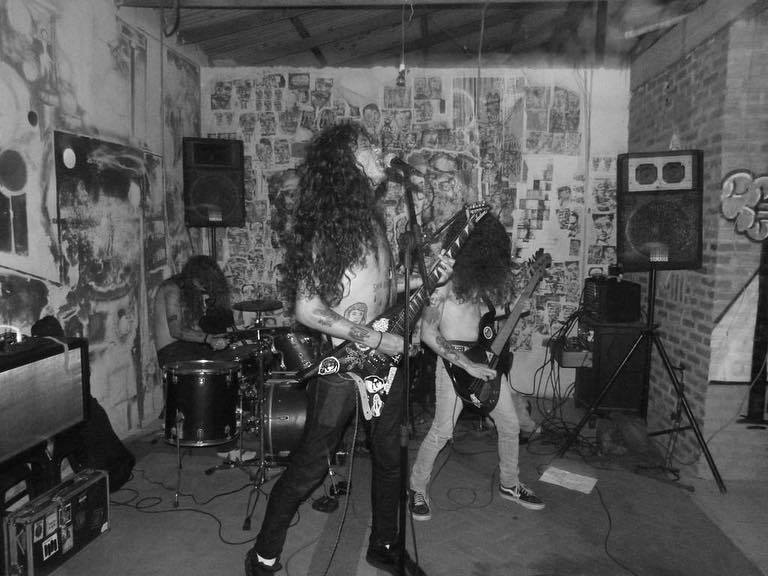 10. Tell us a few things about the New Underground Metal Scene in Brazil (Bands, Fanzines, Webzines, Metal Clubs etc.)
Well, we have here a lot of friends in the underground scene, and the best part is that everyone help each out. It's not
a competition and it will never be. Friends of Whipstriker, Flagelador, Cemitério, Evil Corpse, Leech Eclipse, What I Want
Budang, Never Again its some that have walked with us untill now, but still have a lot of names to go. Rarozine(Webzine) from Brazil gave us a really nice support too. And one place I have to say for maybe one day who is reading get to know is PLATAFORMA ROCK BAR in Florianópolis, Santa Catarina, a place to get thrashed or get lost, get real high and dirty, somehow I tell it's one of the Brazilian CBGB's.
11. Do you know anything about the Hellenic Metal Scene?
We don't know yet, but we would be very happy to get to know any scene around the world!
12. What are your future plans?
Make more albums, splits, tours in Brazil and around the world, get to know other different scenes and people, and smoke
all the best weed in the world hahah.
13. Thank you very much for your time & Keep up the good work! The closure is yours.
Thank you very much for giving us some voice Stavros! Underground is made by people like you guys that find some band across
the world and wants to know it better. We hope to meet you and who is reading someday in some crazy gig, cheers!
By Steve the Filthy Dog.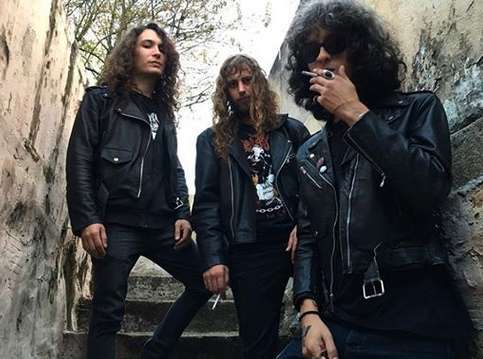 SÖMBRIÖ CONTACT:
https://sombriometalpunx.bandcamp.com/
https://www.facebook.com/sombriometalpunx/