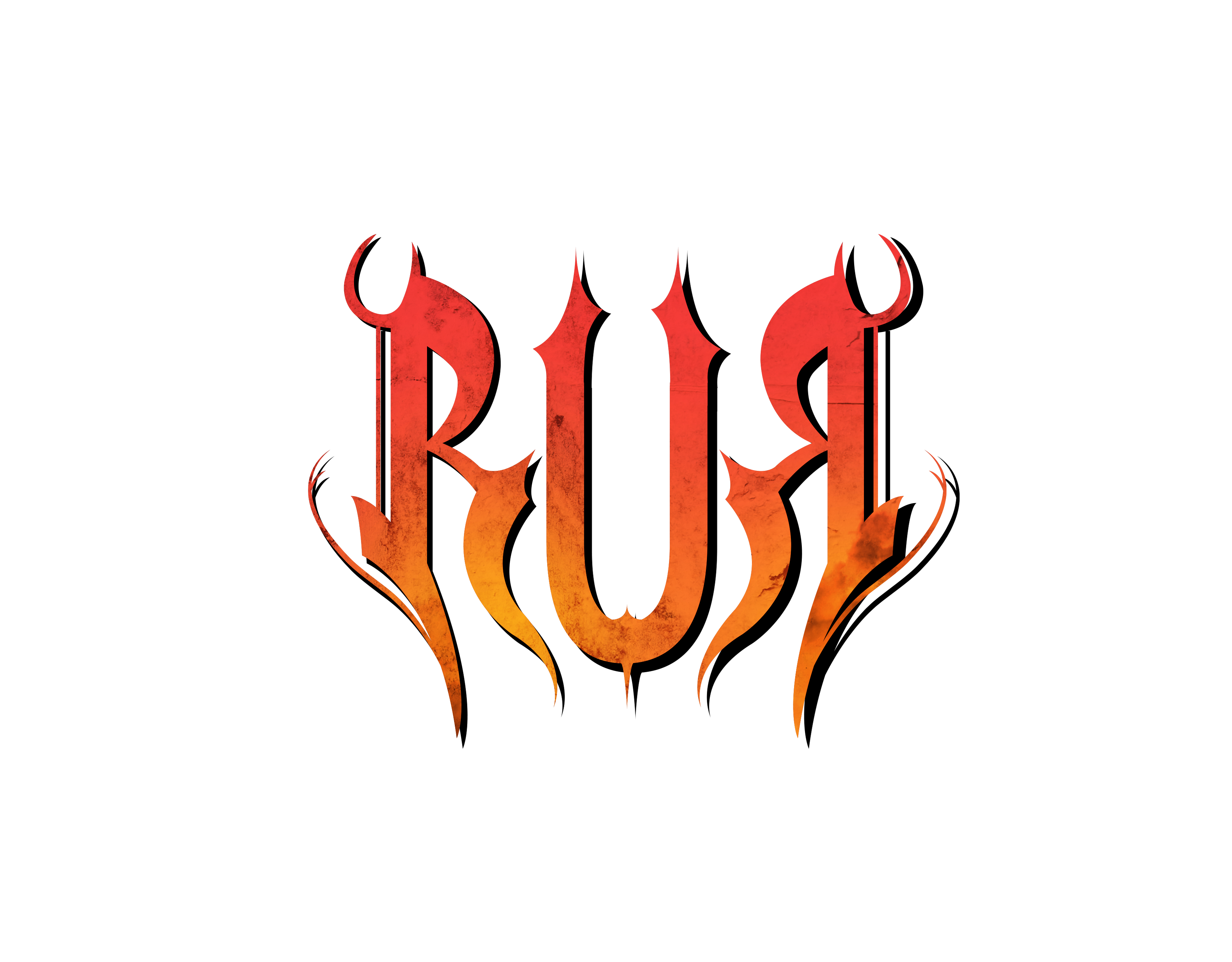 !!!REBELS FROM BRAZIL!!!
RxUxA (Rebels United In Anarchy)
We had a conversation with Guilherme Goto (Guitars). Enjoy!
Welcome to the FILTHY DOGS OF METAL Webzine.
Tell us a few things about RxUxA (Members, Starting Year etc).
We're a band formed in 2021 and all members are from other hardcore and reggae bands in São Paulo.
Popó Moreira – Lead guitar (Invasores de cérebro)
Tony Losito – Drums (Gritando HC)
Guilherme Goto – Rhythm guitar and Backing vocals (Lobotomia)
Hygor Magrootz – Bass (Grinders)
Neskau Magnarello – Lead Singer (Sensimilla dub)
That mix of influences turned us into a hardcore, kicking asses and fucking power band.

You have recently released your single ''Human Race Extermination''. What is the Feedback from your audience as well as from the Press?
The feedback from the audience are super positive, we bring 3 especial guests to perform and record this song with us: Jairo Gueds (Troops of Doom, ex Sepultura) that made the first guitar solo of the song, fucking awesome! Dick (Korzus) with his powerfull and metal as fuck bass! Henrique Fogaça (Oitão) bringing that hardcore vocals to our song! We feel honored to record with such a legends. And also, we get a lots of nice feedbacks from the press. Thanks to our guy, mr Johnny Z from JZ Press, he does all the hard work in the band, hahaha.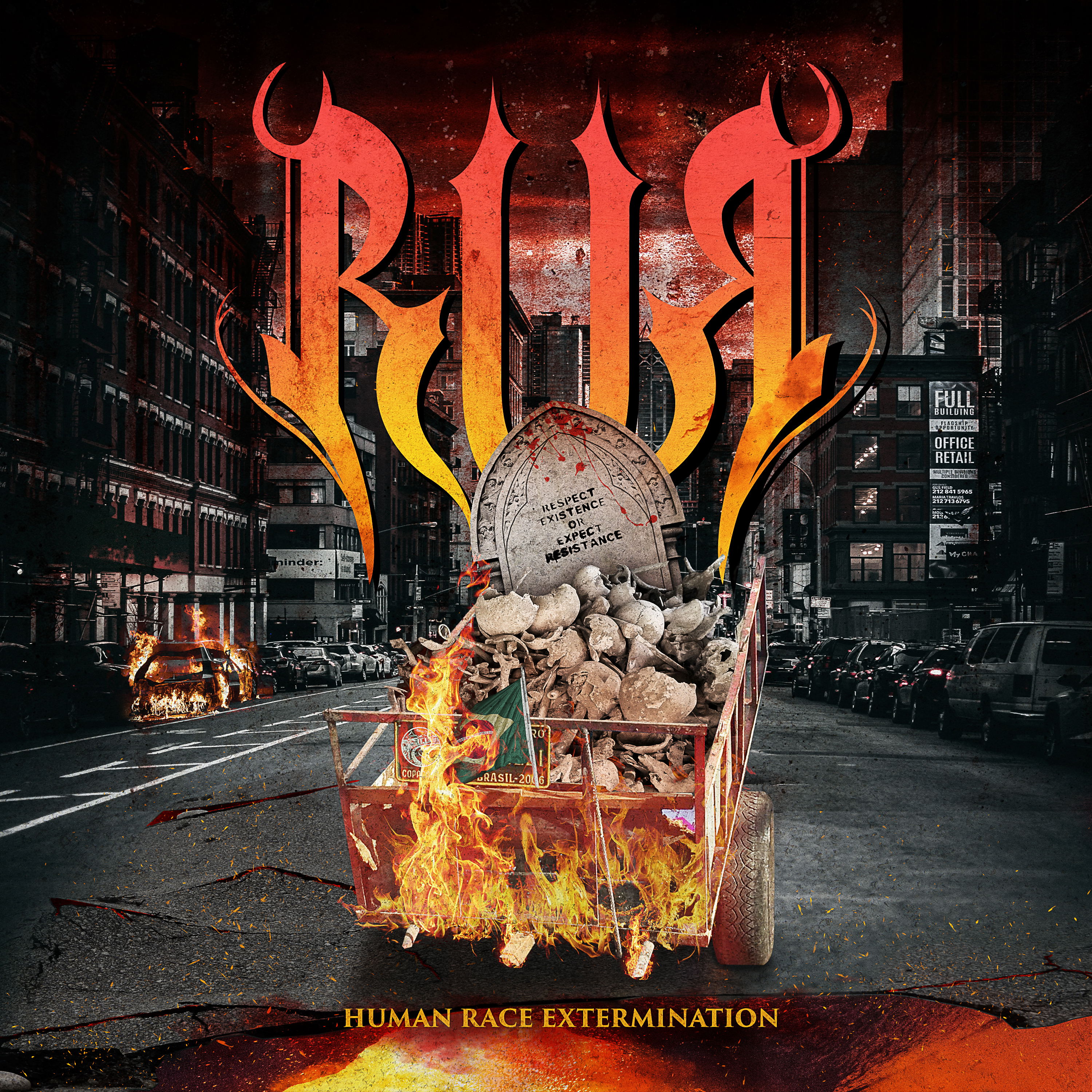 Label or DIY and why?
Everyone of this band is working by ourselves the entire life, but we never know the future right? We will continue working on new songs, heavy as fuck, because that's is what we love and of course we'll thank a lots if a Label wanted to help us to share our music with more people!
Do you prefer Vinyl, Tape, CD or Digital Format and why is that?
The most part of the band grow up listening to vinyl and tapes and we LOVE that. It would be a dream come true for us to bring our material in these formats, especially vinyl. But in these days, we're working a lot with internet.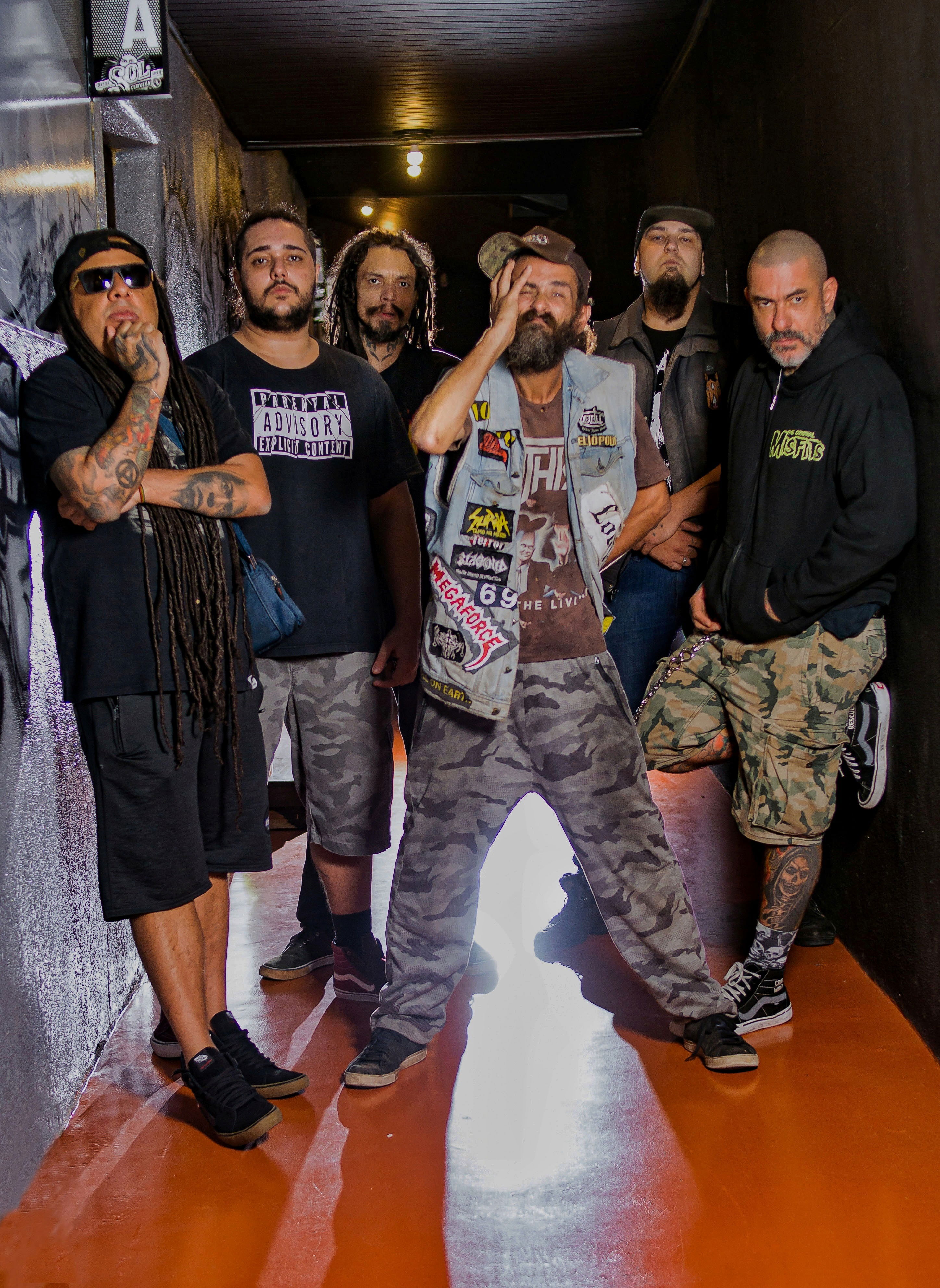 Which are your main influences (Favourite Artists / Bands etc.)
We love good music, and that's the important. And we mean it! We love hardcore and metal, jazz and reggae, hip hop and rap. The plan is to bring all those styles to our music!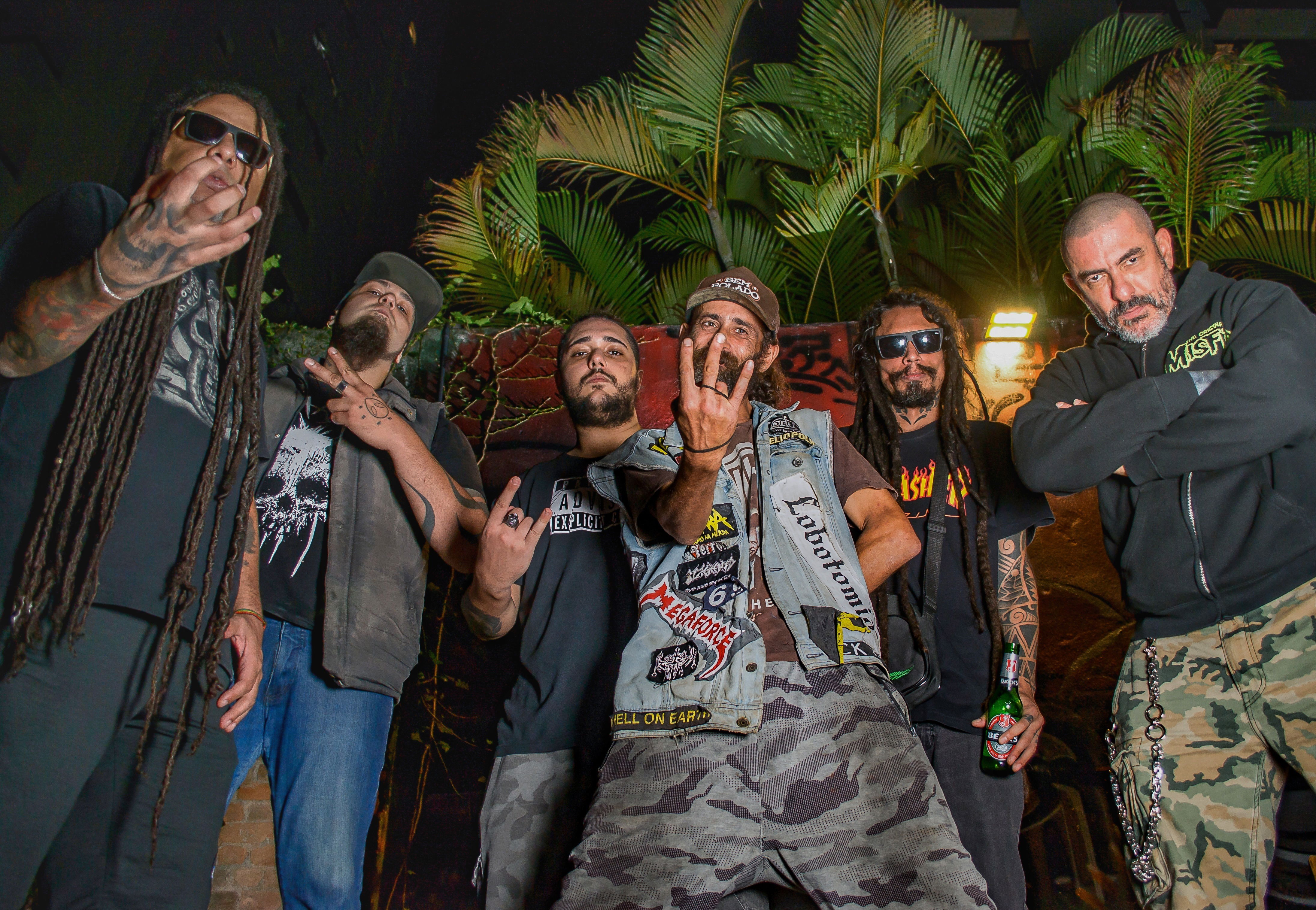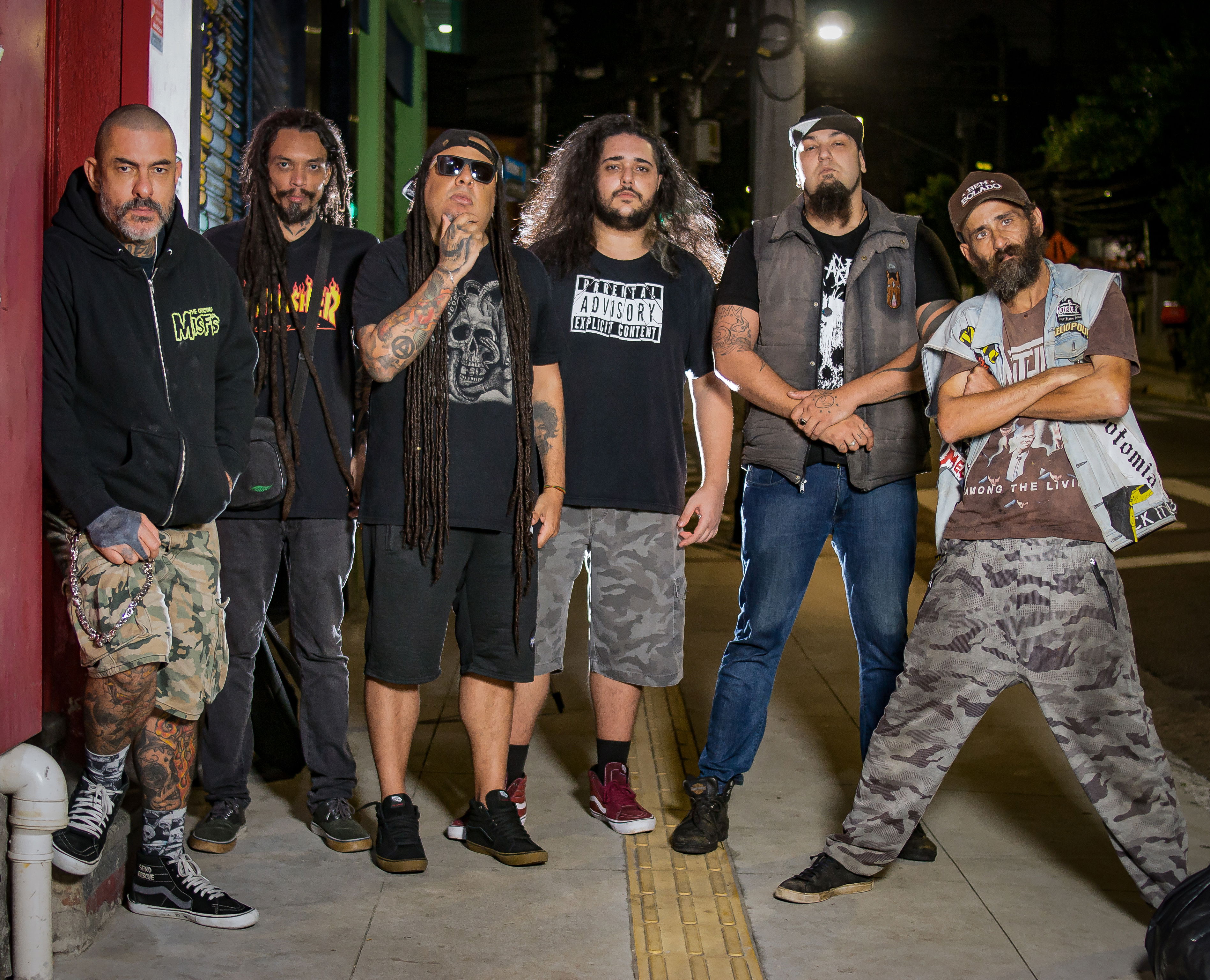 Which things, do you think, a Band should sacrifice in order to succeed? Have you ever sacrificed anything in your life for a better future of your Band?
We're live for this shit! Be part of a band is sacrifice, period. We love and enjoy every second When we're playing together, this feel you couldn't get in any other place, specially in a concert full of crazy ass motherfuckers. Give energy throught the music and receive double back from the crowd is
the most satisfying thing ever! So... Yes, we all have done that, all the time. And it is worth it!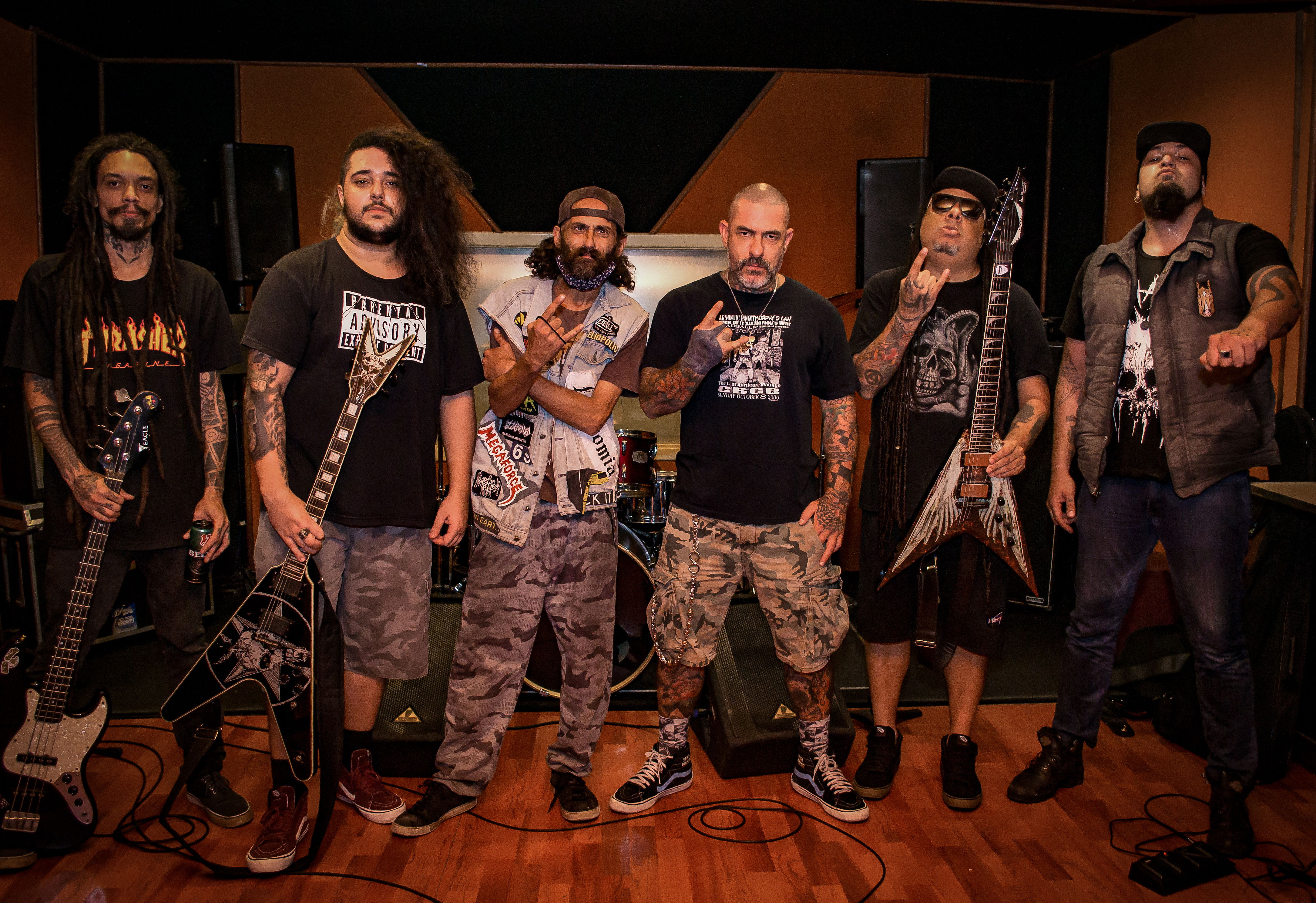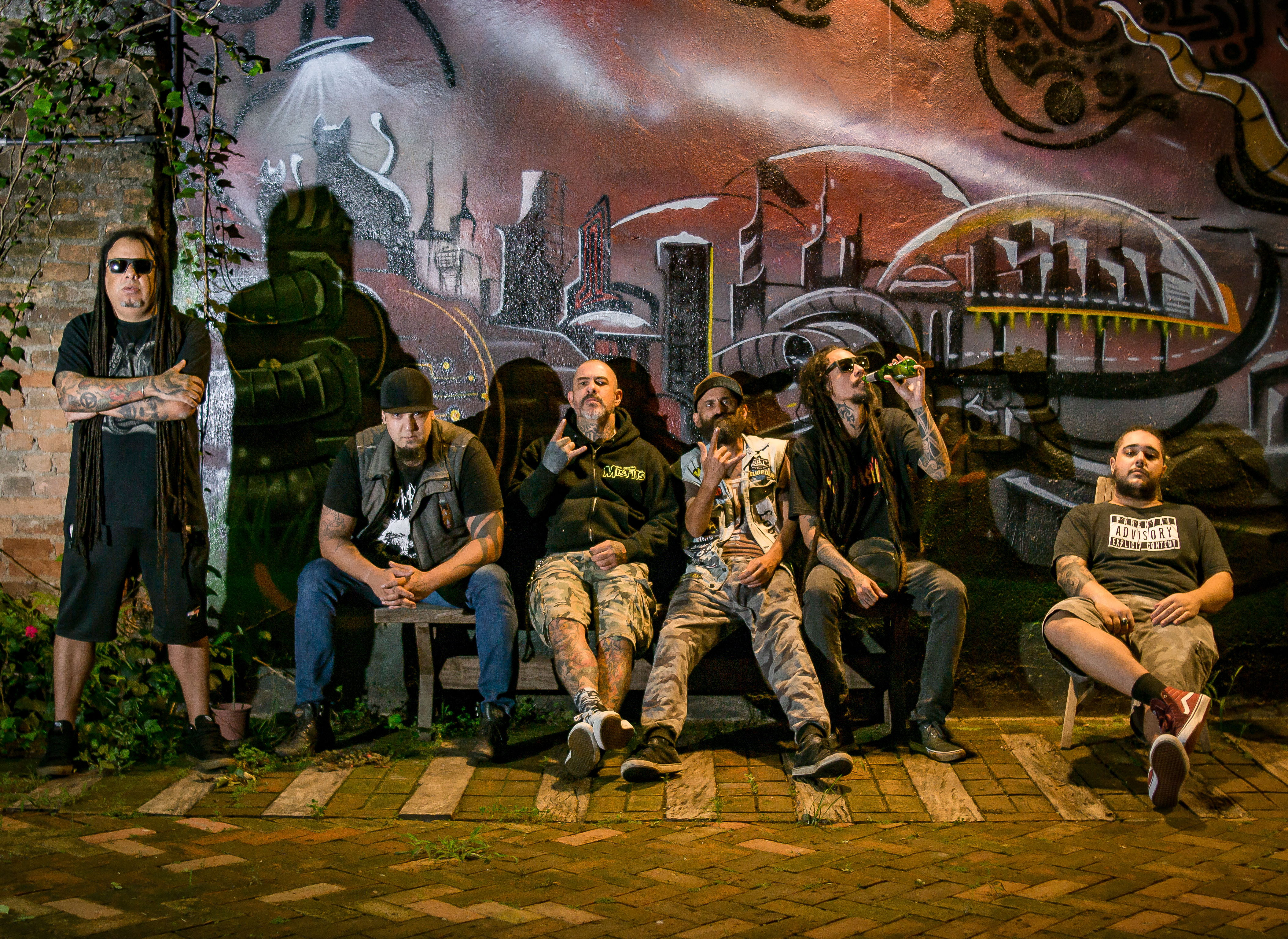 Describe your ideal live show as a performance Band. Have you already experienced that?
Ideal? Lets see... How about a million people going crazy with us? Or a small garage with just friends, the feel is the same for us. If you love what you're doing, you catch that.

Which attributes, do you think, that a new HardCore Thrash Metal Band should have in order to gain identity and be unique?
The most important one: Love what you doing. Our music is heavy, fast and angry, but we love that shit. Is the way we have to tell what is wrong with this sick world. You can tell that in many ways, just choose what you love the most. Being unique is fucking hard, but being yourself is always the better way.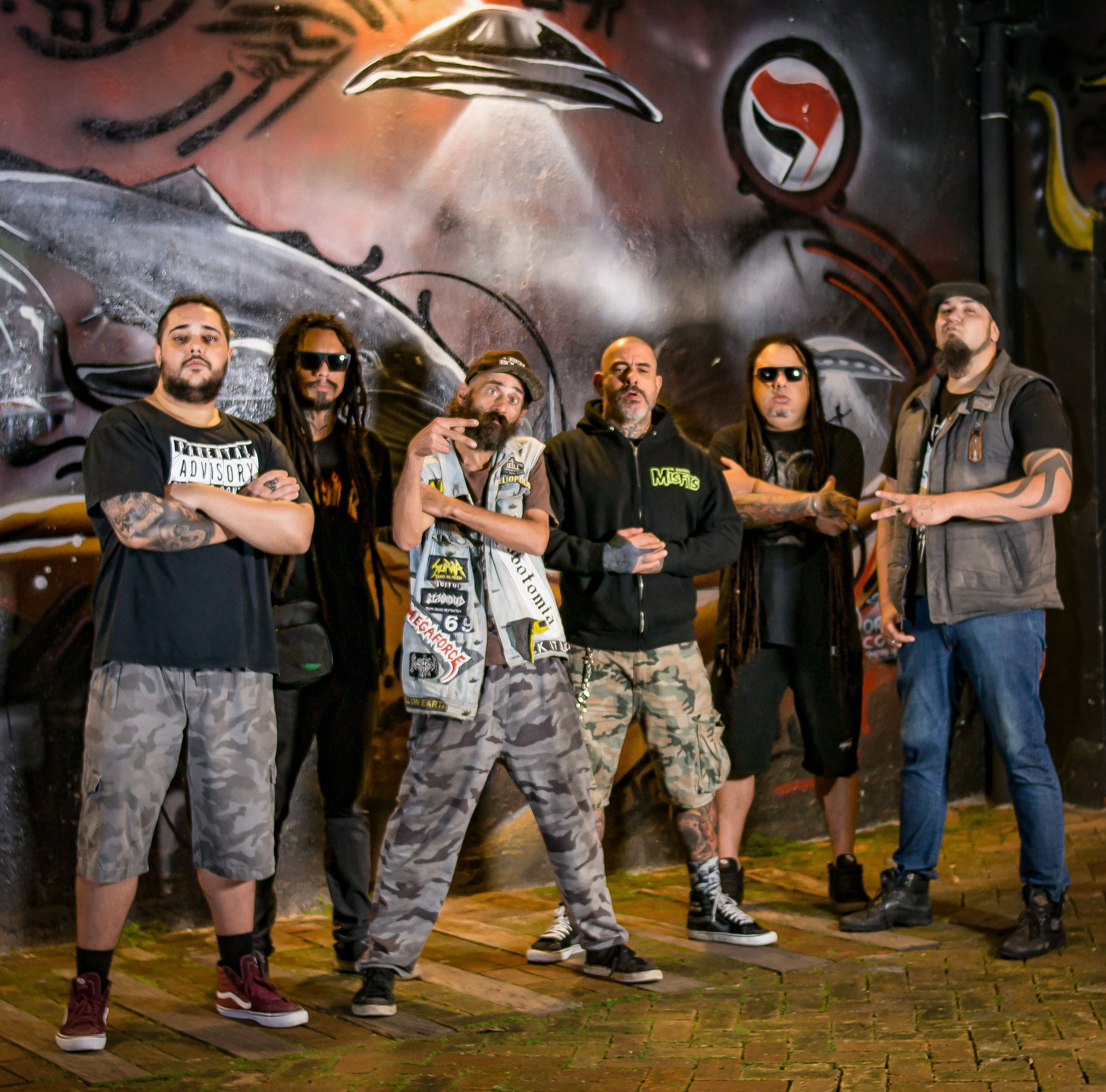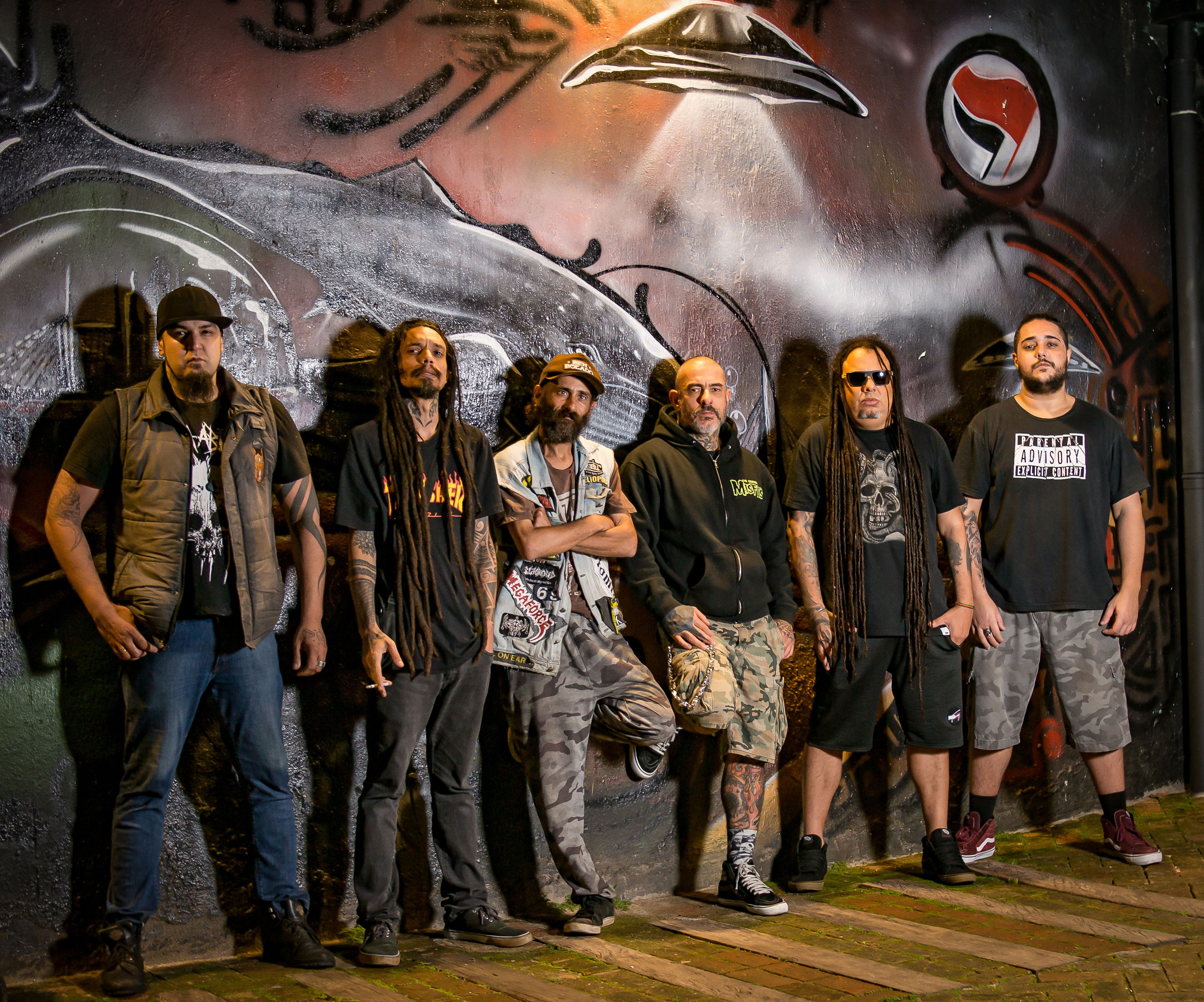 Do you believe that Bandcamp and other Digital Platforms help the new HardCore Thrash Metal Bands? Which, do you think, is the ideal way for a Band to promote its work?
Yea! We think if there's a place to share your music, you should be there! To promote your work to as many people as possible, we like the music videos, but we are striving to be on all platforms and share our music!

Tell us a few things about the New Underground HardCore/Thrash Metal Scene in Brazil (Bands, Fanzines, Webzines, Metal Clubs etc.)
There is a lot of new bands on the scene and that's fucking awesome, we really like this "new" scene, bands like: Surra and Desalmado, that bring the old partnership style between the bands, helping each other is the way to a better scene.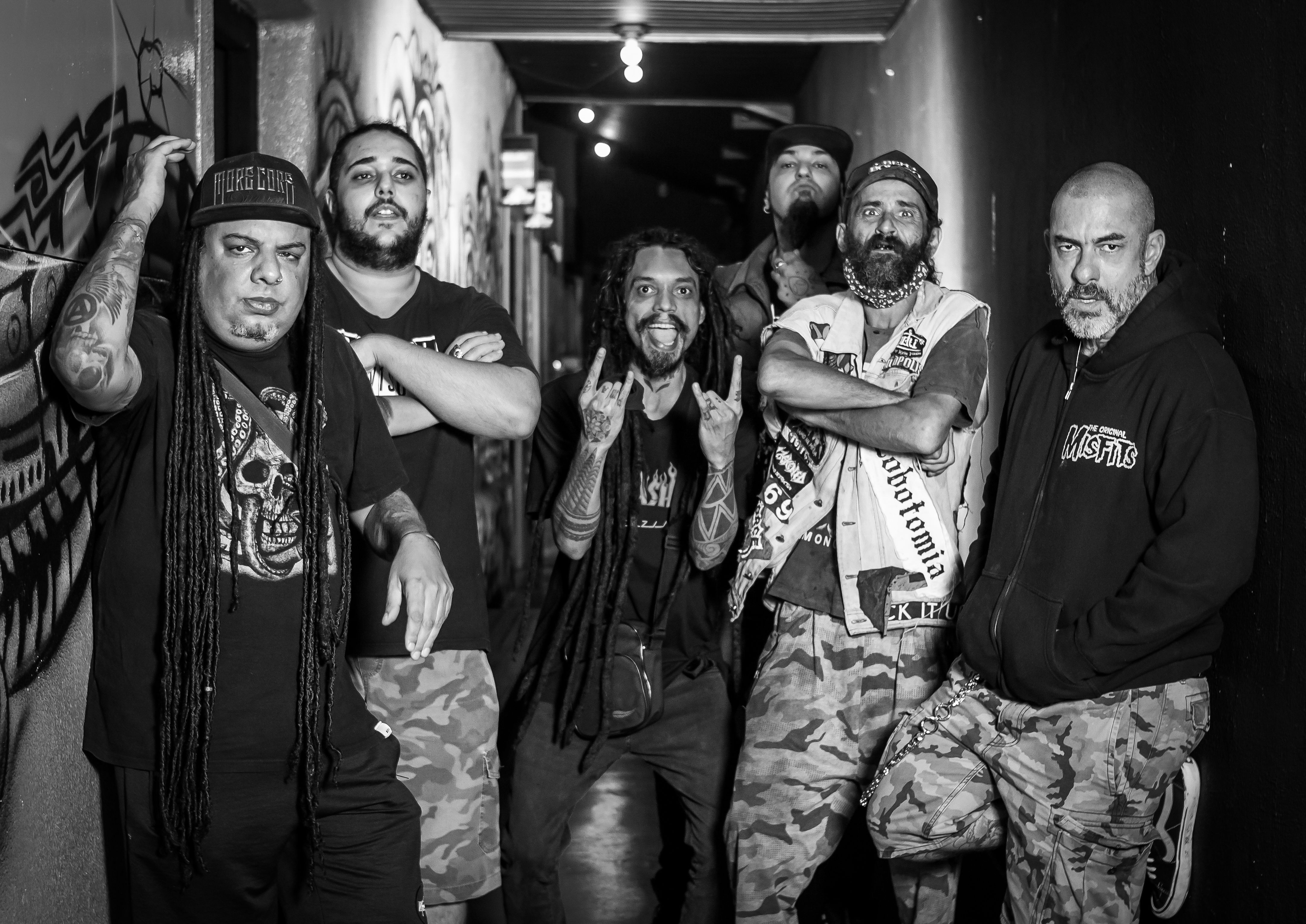 Do you know anything about the Hellenic Metal Scene?
Not much, we already heard about bands like Rotting Christ, bringing melodic guitar riffs and crazy vocals, but we don't know much beyond that, haha.

What are your future plans?
We're going to record a new single, "UNCURABLE FAKE TRUTH". This is a song with a lot of technical guitar riffs and vocal lines. Don't miss it! And of course, we're working on more songs to our first full album!

Thank you very much for your time & Keep up the good work! The closure is yours.
Thank you very much for this opportunity guys, FILTHY DOGS OF METAL IS GONNA UP YOUR ASSESSSSSS!!!

By Steve the Filthy Dog.
RxUxA CONTACT:
Facebook: www.facebook.com/ruahardcorebr
Instagram: www.instagram.com/r.u.a.hc
E-Mail: ruahcbrazil@gmail.com
Management/Booking (Brazil/South & Latin America: artistico.stf@gmail.com (Pedro Garcia)
Press Agency/Interviews: jzpress@metalnalata.com.br (JZ Press/Johnny Z.)
Fonte: JZ PRESS
Email: jzpress@metalnalata.com.br
www.facebook.com/jzpressassessoria
www.instagram.com/jzpressassessoria