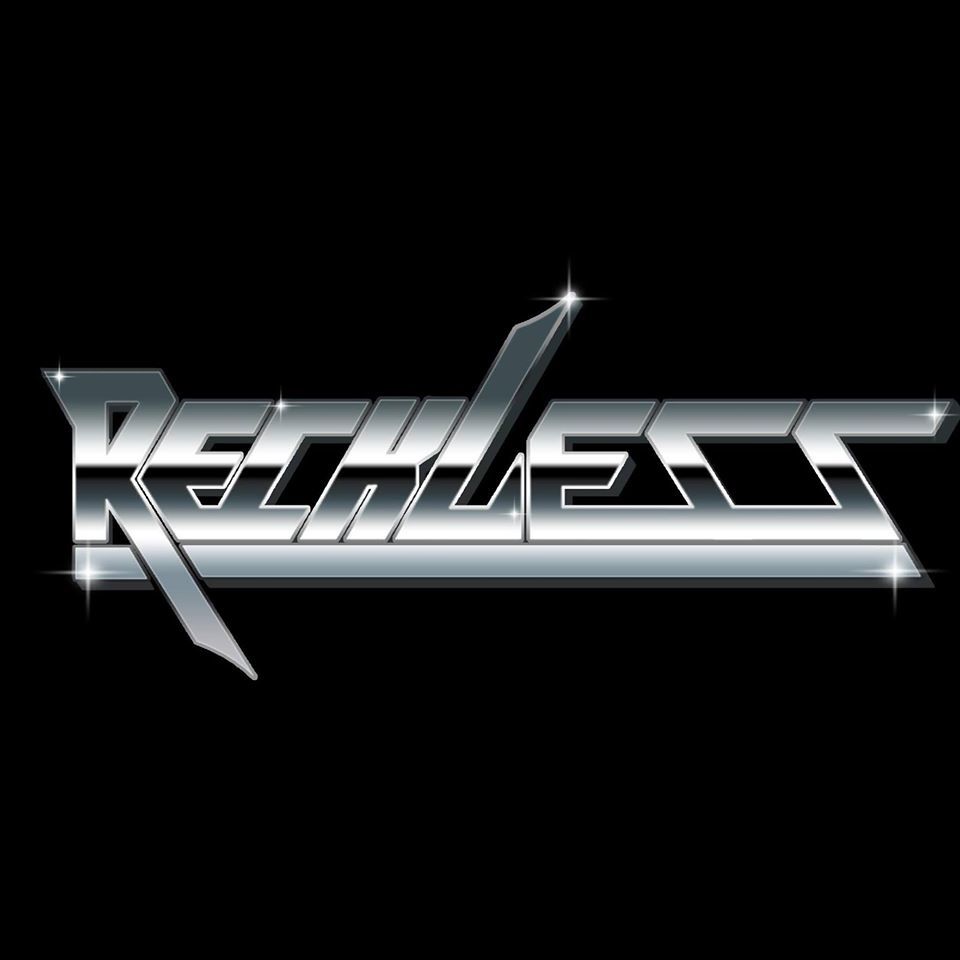 !!!SPEED METAL FROM COLOMBIA!!!
We had a conversation with RECKLESS.Enjoy!
Welcome to the FILTHY DOGS OF METAL Webzine.
1. Tell us a few things about RECKLESS (Members, Starting Year etc).
Reckless was born in 2019, when Walther (vocals and leader guitar) thought about the idea. Our current lineup is: Diego on bass, Rites666 on drums, Yeison on guitar and Wather on guitar and vocals. We just decided on create music based on our musical tastes (bands that have been influence us more than a single genre) to show to the world some spontaneous Metal.
2. You have recently released your single ''Relentless Assault / Prisoner''. What is the Feedback from your audience as well as from the Press?
This single was release to promote our first album, it's a kind of appetizer to show people our music and receive a feedback. So far, we've received positive reviews form people all around the world, most of them from Colombia that is our country. All of those kind words help us to keep working in new music.
3. Label or DIY and why?
To release our single, we decided to work independently and released it on digital platforms. However, Metal Force Records contacted us to work in a tape. In the future, we'd like to work with a Label in order to get some extra support and send our music all around the word.
4. Do you prefer Vinyl, Tape, CD or Digital Format and why is that?
All of them offer advantages, from digital platforms if you want to leave your house with some music on your smartphone, through easily accessible formats such as tapes and CD's, to the vinyl format where you can appreciate the album cover and it's details, photos , lyrics and band information. When you have a band, it's up to you and it depends on what you are looking for.In Reckless, we use all formats without any preference, and in the same way, we want to get our music to all possible formats.
5. Your music style is Speed Metal. Which are your main influences (Favourite Artists / Bands etc.)
Each of us has our own and different influences, musical tastes: 70's rock, Heavy and Speed Metal from the 80's, and even some Death Metal bands. To mention some them, we would say that we are influenced by bands like Judas Priest, Deep Purple, Krokus, Saxon, Agent Steel, Warrant, Exciter, Razor, Bathory, Pestilence, Dissection and a lots Nifelheim !!!
6. Which things, do you think, a Band should sacrifice in order to succeed? Have you ever sacrificed anything in your life for a better future of your Band?
When you are in a band and you prefer to spend your free time or even spend the whole night creating new songs or writing lyrics instead of going out to party, sleep or be in front of the TV, when you choose to invest your money in your instruments or in expenses to your band and doing things with commitment and dedication, These things could be considered as sacrifices, but if someone really enjoys their contribution to a band, they will not see it as a sacrifice.
7. Describe your ideal live show as a performance Band. Have you already experienced that?
Well, our band is recent, we haven't had our first show yet. However, we hope our first performance is going to be noisy, loaded with tons of energy. we promise it'll be fucking insane.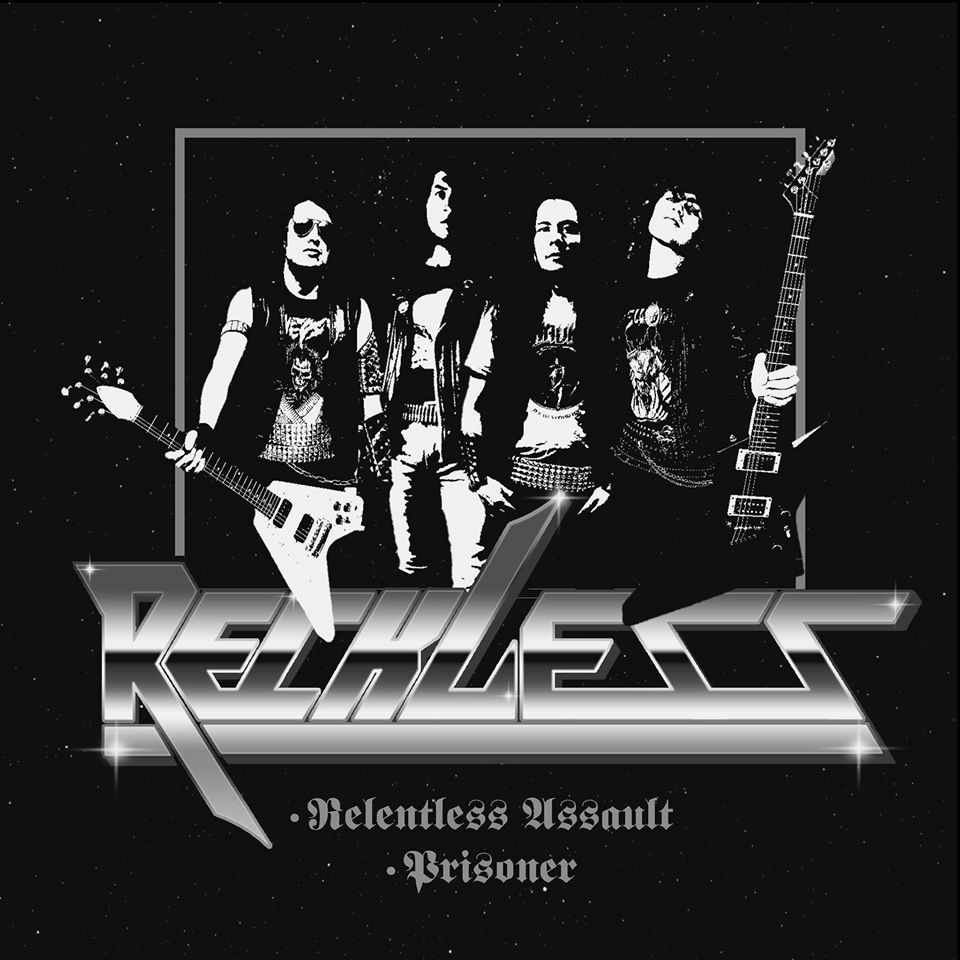 8. Which attributes, do you think, that a new Heavy Metal Band should have in order to gain identity and be unique?
The most important thing for a new Heavy Metal band or any other metal band is to really focus on making music spontaneously, naturally and really enjoy what they are doing, it's the best way to create good songs and then you'll have an amazing band.
9. Do you believe that Bandcamp and other Digital Platforms help the new Metal Bands? Which, do you think, is the ideal way for a Band to promote its work?
There is no doubt digital platforms gives you some benefits, of course when you know how to take advantage of it. To promote the work of your band the best way (in our opinion) is through a label, it doesn't matter whether it is digitally or with physical material, but it is really important that both the label and the band make a profit.
10. Tell us a few things about the New Underground Metal Scene in Colombia (Bands, Fanzines, Webzines, Metal Clubs etc.)
Well, there are tons of bands, I would recommend you some of them such as: Sörceress, ADS, Visions, Wartime, Alcoholic Force (Pasto - Nariño), Tyger Tank, Nightmare, Iron Gang, Lucifera, Steel Hammer, Evilucifer, Enemy, Endeathed, Black Communion ...
11. Do you know anything about the Hellenic Metal Scene?
We know some bands, in our opinion, Omega and WitchCurse are great.
12. What are your future plans?
In this moment, we are working on what will be our first album, we hope to be able to release it this year, and give some live performances.
13. Thank you very much for your time & Keep up the good work! The closure is yours.
Thanks for give us a space on your webzine for this interview, we'd like to invite your readers to follow Reckless on our social networks and Bandcamp, we will soon have the first album, stay tuned. Keep rocking!
By Steve the Filthy Dog.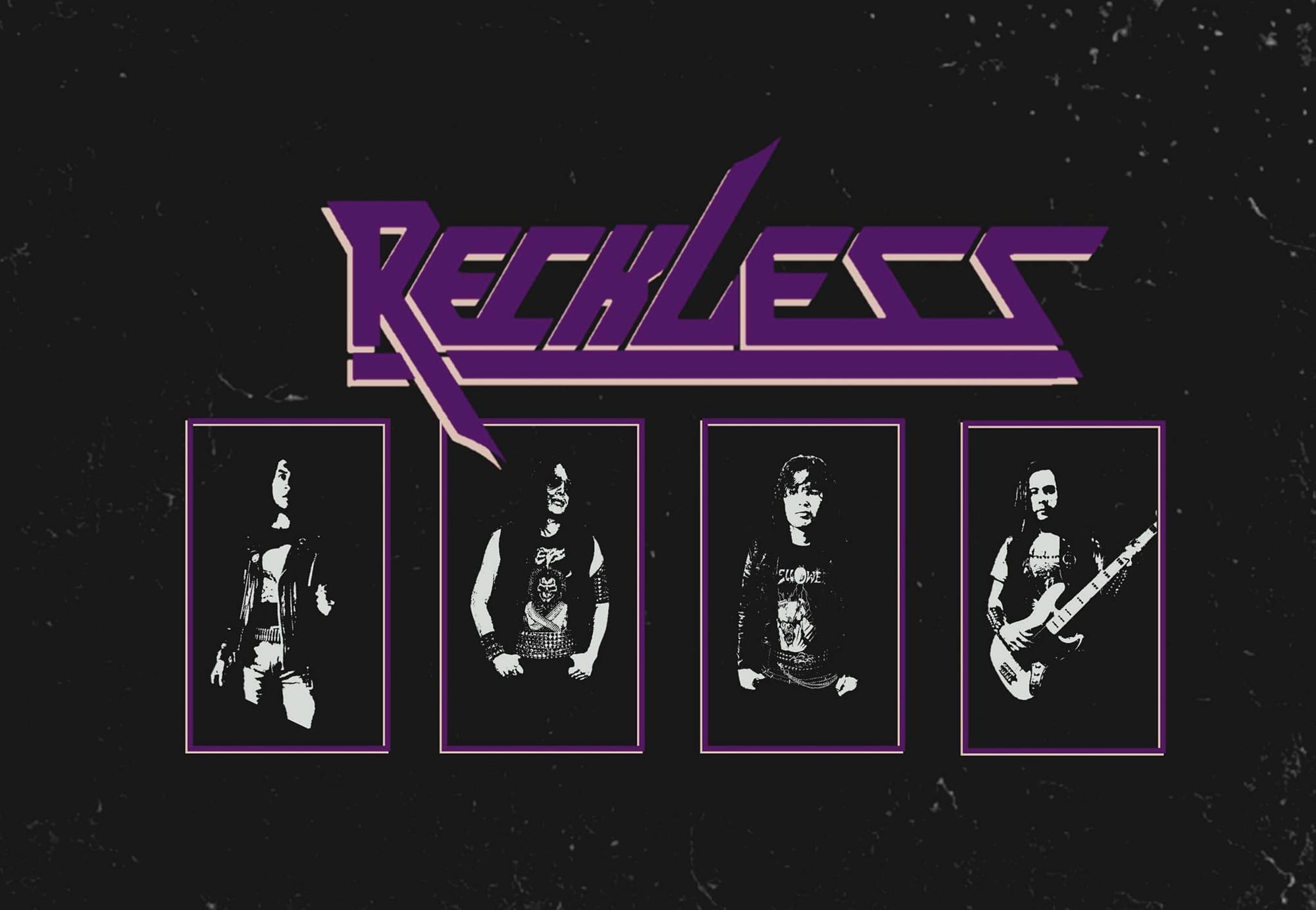 RECKLESS CONTACT:
https://www.facebook.com/RecklessSpeedMetal/
https://recklessband.bandcamp.com/album/relentless-assault-prisoner