!!!SWEDISH METALPUNK MANIACS!!!
Welcome to the FILTHY DOGS OF METAL Webzine.
Tell us a few things about RAZORVOID (Members, Starting Year etc).
Razorvoid is me, S on guitar and vocals, A on drums, N on bass and our newly recruited guitar player A on second guitar. Razorvoid was created one drunk and hazy night in the summer of 2021 by me and the drummer. After that we wrote and recorded our first two songs, The Fire and Eternal Afterburner. D was recruited to play bass on the recordings. Before our first live show the second guitar player was recruited.
You have recently released your single ''Sonic Decay / Fallout''. What is the feedback from your audience as well as from the press?
The response has been good from people we know and the people that follow our band. Some radios/podcasts have played our songs. We are hopefully going to release our digital songs on cassette by ourselves in the end of this year.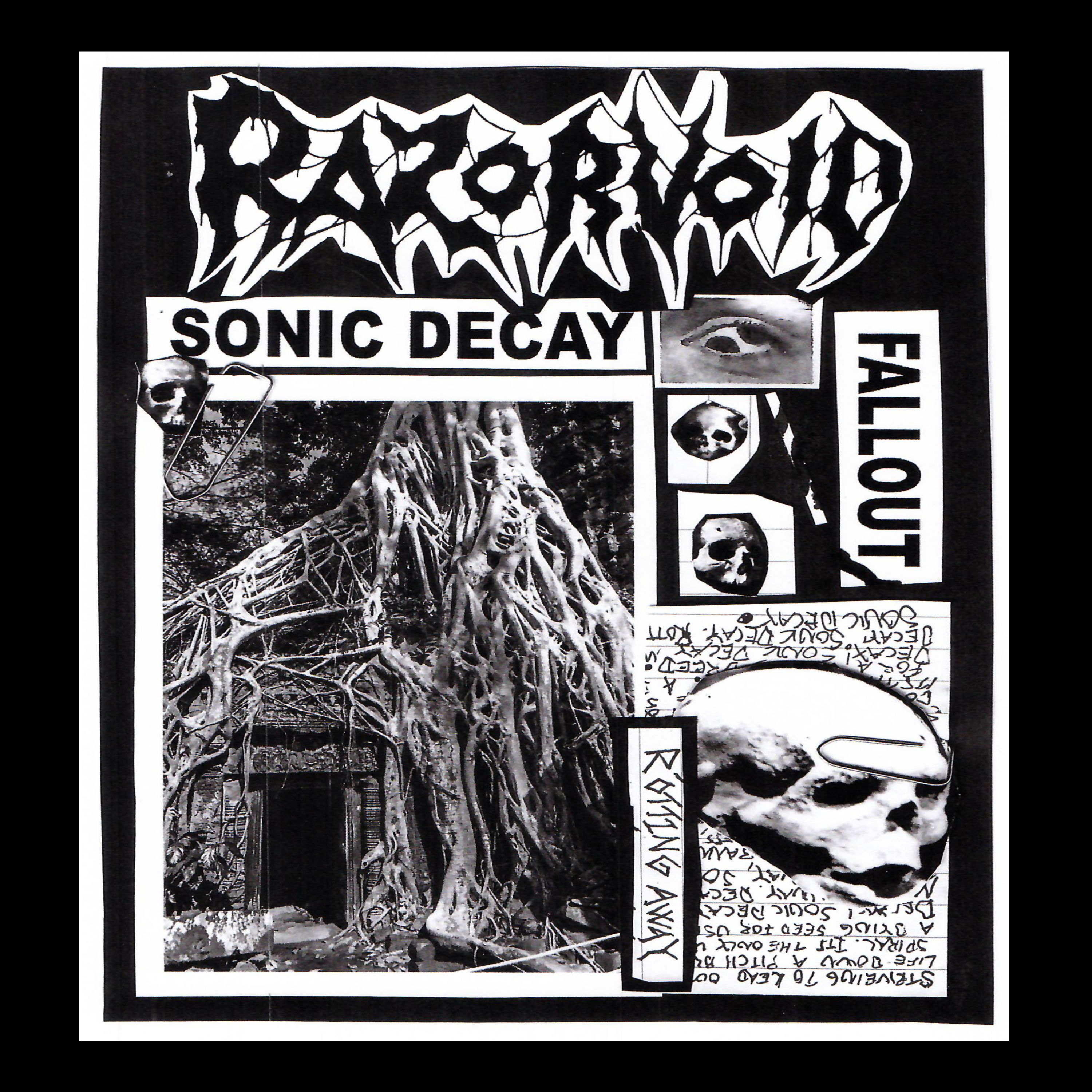 Label or DIY and why?
Right now, we do everything DIY, but we're of course interested in finding labels and distributors etcetera.
Do you prefer Vinyl, Tape, CD or Digital Format and why is that?
Vinyl first, then cassette because of the good analog sound. CD is cool but I prefer vinyl if a band release something. Digital is of course the way to make people listen to the music fast, I usually buy the music I like digitally on vinyl.
Your music style is Thrash MetalPunk. Which are your main influences (Favourite Artists / Bands etc.)
We can all agree in Razorvoid that we are big fans of Motörhead, Bathory and Anticimex, but also old Sepultura, Repugnant, Bastard Priest and so on. I, myself listen to a lot of post-punk and dark wave bands. I get influenced by many different bands and styles.
Which things do you think a Band should sacrifice in order to succeed? Have you ever sacrificed anything in your life for a better future for your Band?
First, I think a band shall be true them selves, do the music and live the life that you or as a band should do. You live by our own ideas. When it comes to succeed as a band, if you play the shows that you want to play and play the music you want to, I would call that to succeed as a band.
Describe your ideal live show as a performance Band. Have you already experienced that?
We recently did our debut show together with our buddies in Tøronto, in our hometown of Gothenburg. We played in a small venue, but it was sold out and the response was great. A night of mayhem, drunkenness and craziness.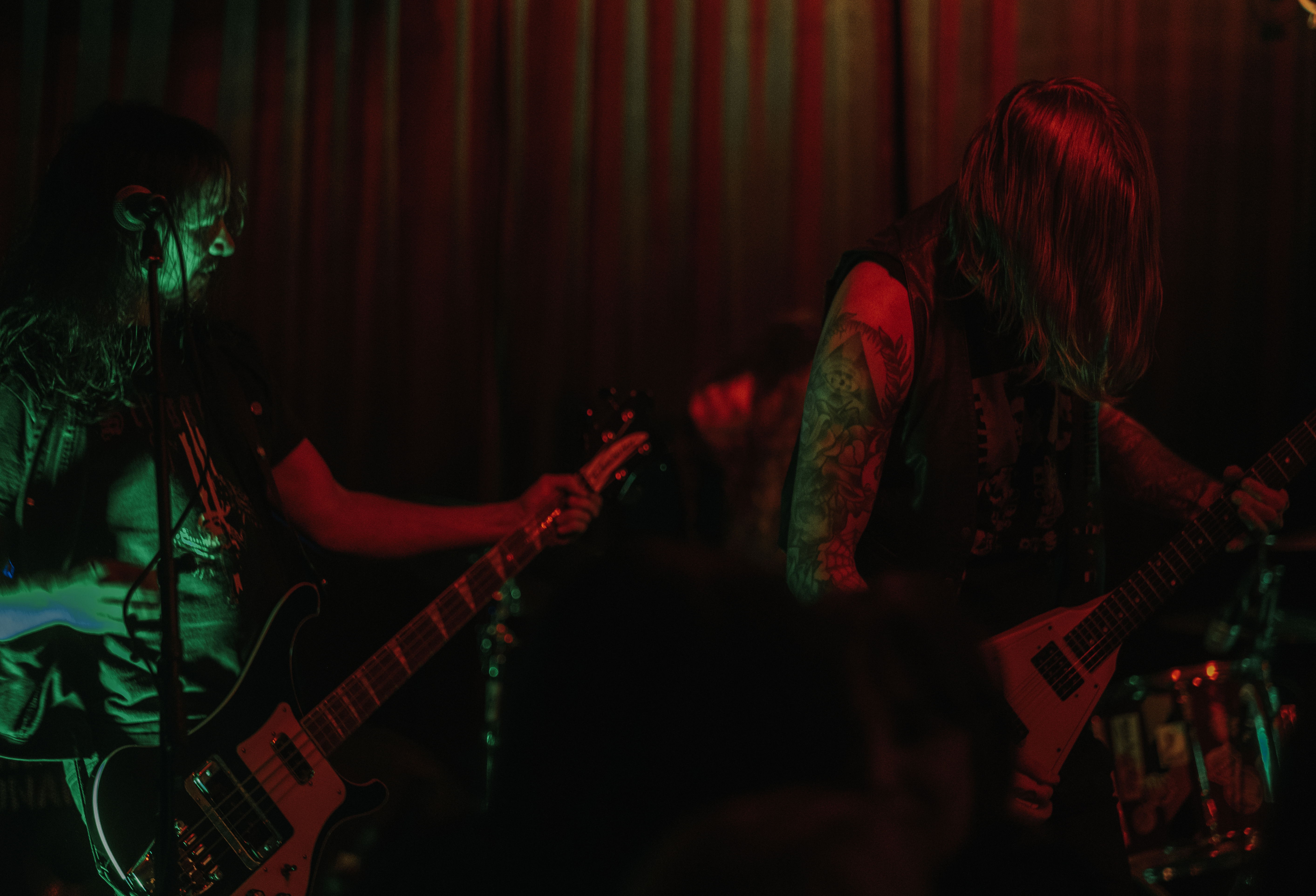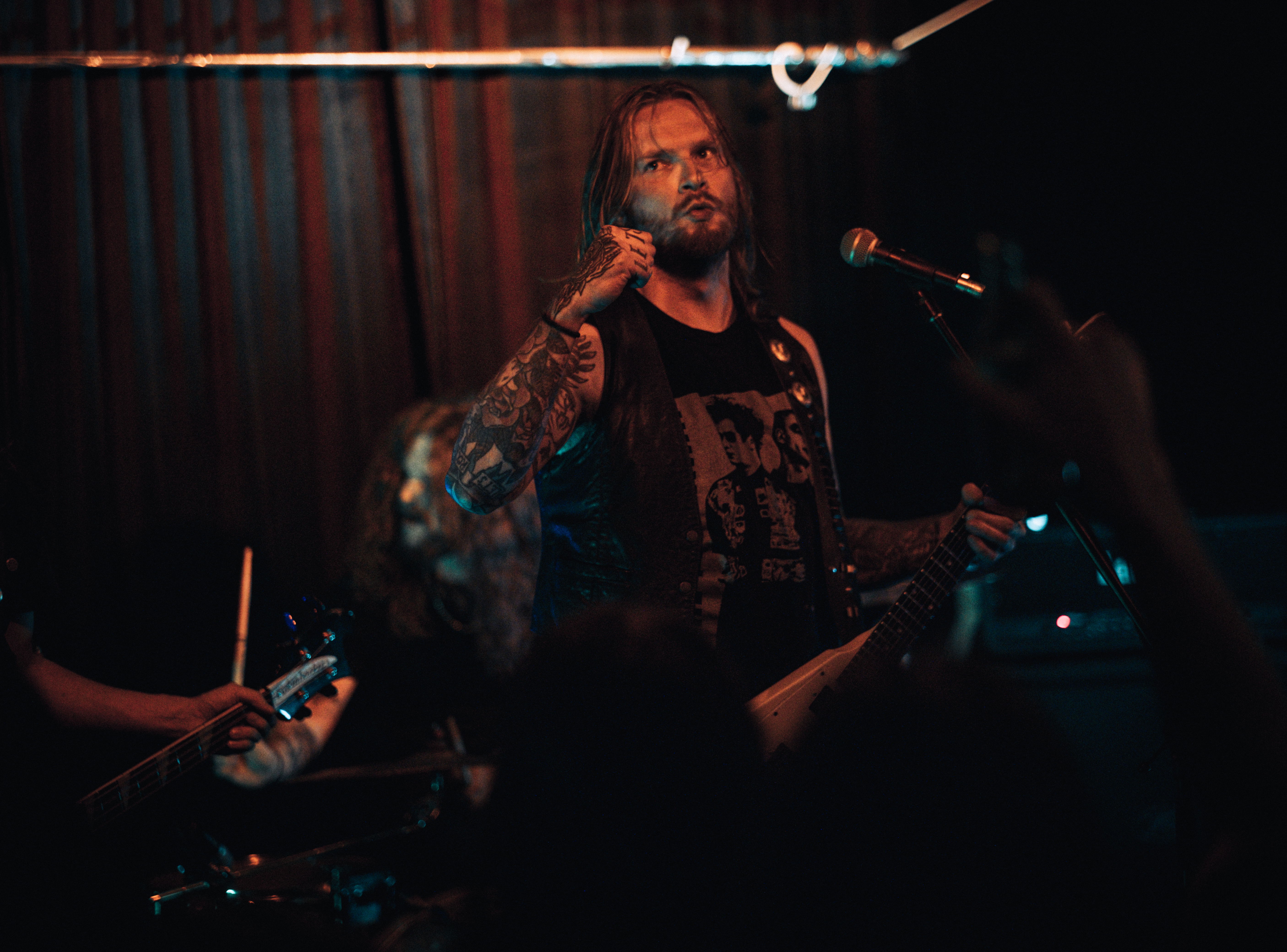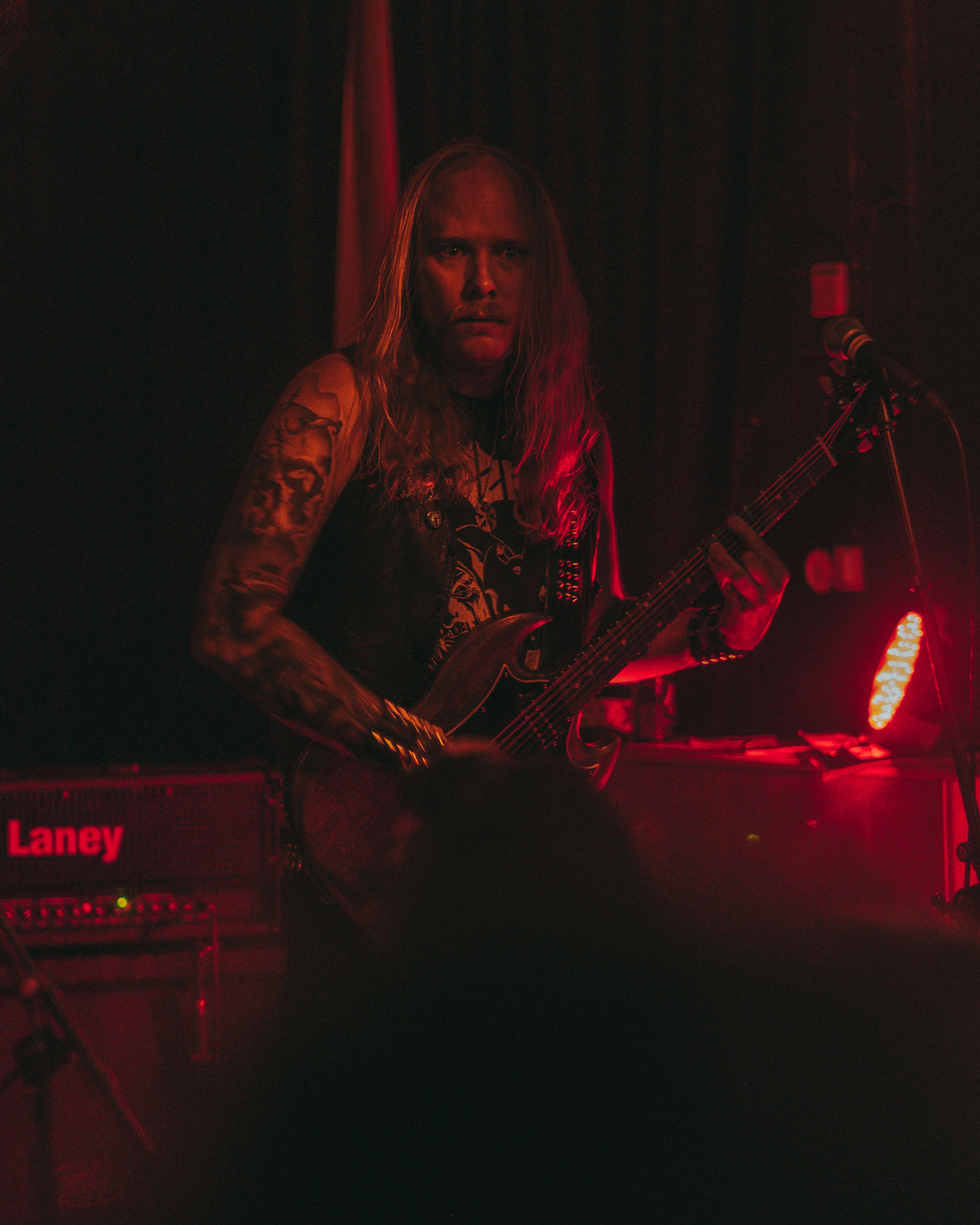 Which attributes, do you think, that a new Thrash Metal Band should have in order to gain identity and be unique?
Hm tricky question… Record good quality songs that you like and give the audience a fucking awesome show when you play live. If you know someone who are good with doing album covers, hire them and support them for the job! Do your thing.
Do you believe that Digital Platforms help the new Thrash Metal Bands? Which, do you think, is the ideal way for a Band to promote its work?
Digital platforms help you to reach out to the people but with all these algorithms it gets tricky and hard. To promote our band/music, support the local scene by going to shows and interact with people that also play in bands. Support the scene and get Connections, the old fashion way!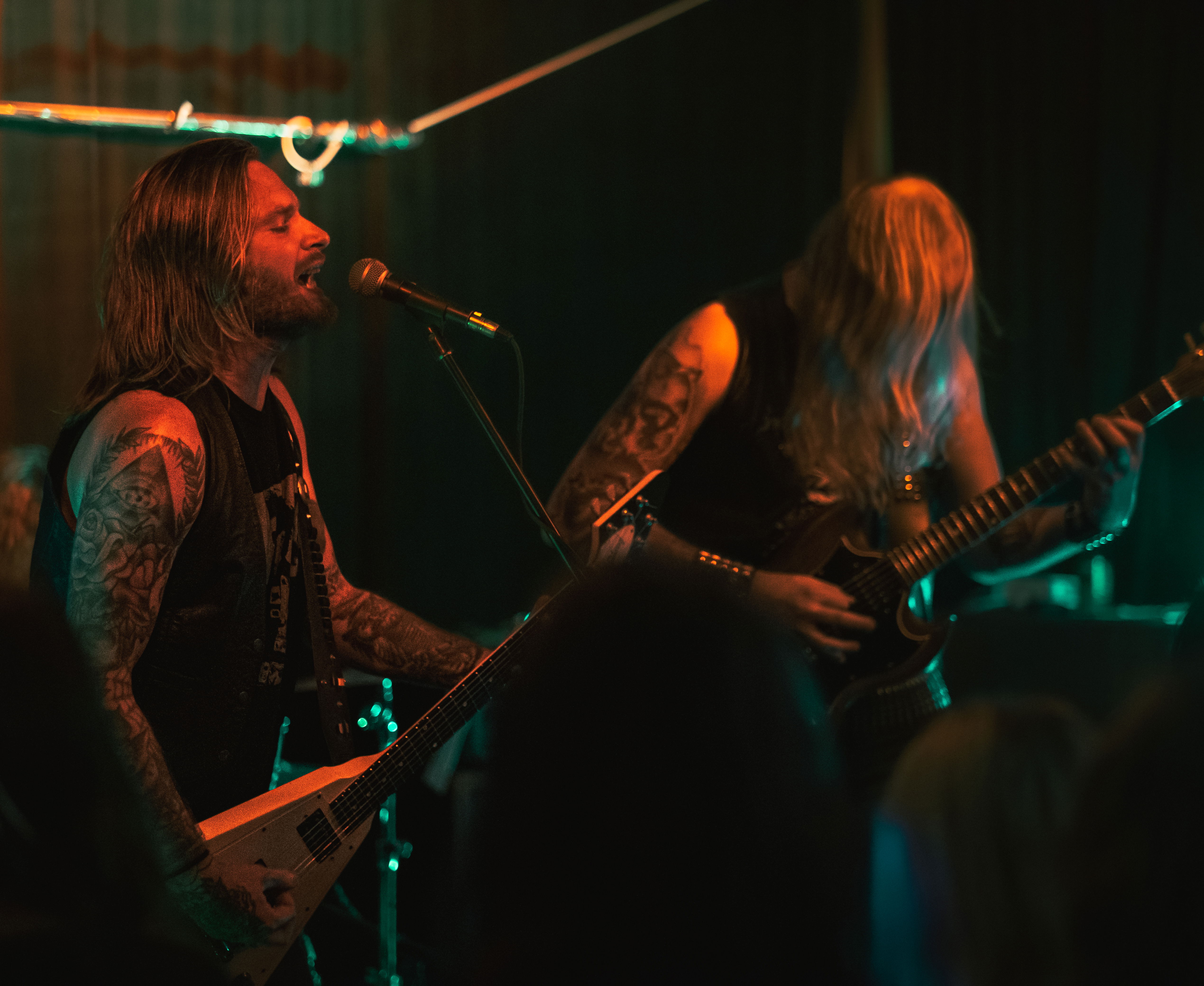 Tell us a few things about the New Underground Metal Scene in Sweden (Bands, Fanzines, Webzines, Metal Clubs etc.)
The underground scene has always been strong in Sweden, we all know that covid have been pure hell for the metal clubs and for bands. Now its coming back with power. There's shows every week with bands. In November we have in Gothenburg the Abyss Festival with bands like Nifelheim, Watain, Razor, Whiplash and Mortuary Drape playing. The crew behind the Abyss Bar and Abyss Festival is keeping the underground scene alive! When it comes to bands, I can really recommend Tøronto, quality d-beat/speed metal from Stockholm, Sweden and also Skunk Gbg, good hardcore/punk from Gothenburg, and always Repugnant!
Do you know anything about the Hellenic Metal Scene?
The first thing I think about is the black/death scene with bands like Rotting Christ, Dead Congregation, Thou Art Lord and Ravencult. Good bands!
What are your future plans?
We are going to release two more songs in the end of this year digitally and after that release a cassette by ourselves with all the songs we put out this year. In the end of January, we're going to open up for the black metal maniacs Kill, in Gothenburg. Next year we're going to play more shows and hopefully outside of Sweden. Record more music and release it! Ugh!
Thank you very much for your time & Keep up the good work! The closure is yours.
Thanks for the interview, Live fast!
By Steve the Filthy Dog.
Photographer: Mattias Eliasson
Sonic Decay Artwork made by Devils Grip Design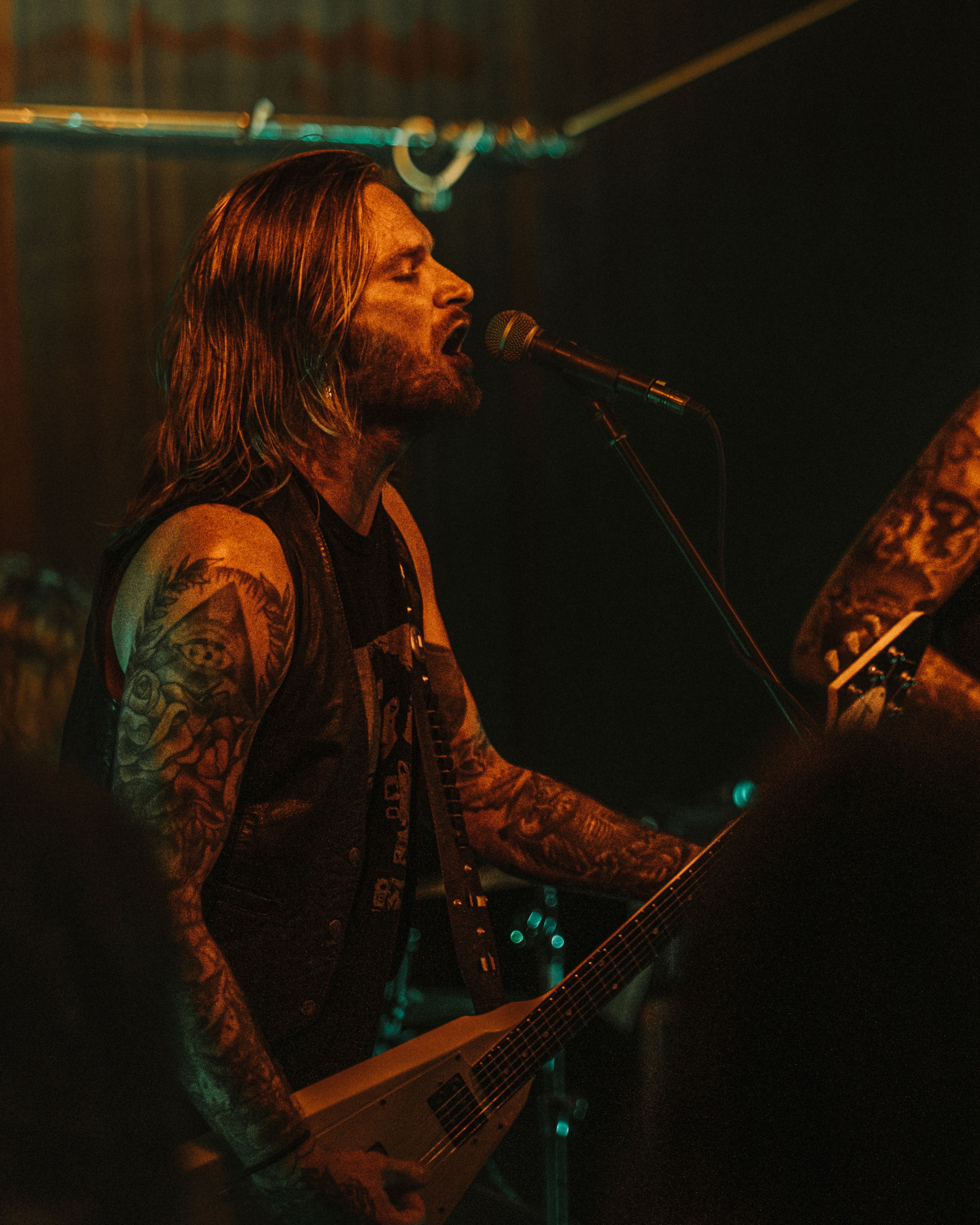 RAZORVOID CONTACT:
https://www.facebook.com/RazorvoidSweden
https://www.instagram.com/razorvoid/
https://razorvoid.bandcamp.com/music
https://www.deezer.com/en/artist/158544332
https://open.spotify.com/artist/2mBsocXvdsojdupVqUDEdr