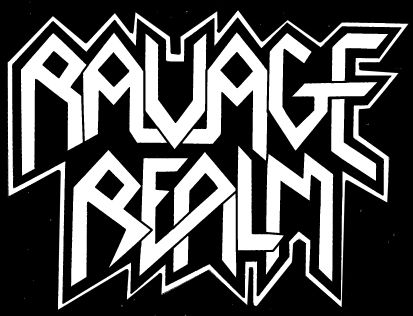 !!!DEATH/THRASH METAL FROM THE USA!!!
Welcome to the FILTHY DOGS OF METAL Webzine.
Tell us a few things about RAVAGE REALM (Members, Starting Year etc).
Ravage Realm started in 2015 with drummer, Leo Hyder, and guitarist/vocalist, Guillermo "Memo" Molina. We made the first batch of songs and after trying out several musicians, found the second guitarist, Inti Delgado, in the spring of 2016. After that, Ravage had a revolving door of bassists but finally found a solid lineup with John "Fro" Torres in 2018. We started out in South Gate, CA but now we generally say we're from LA. We've been playing in LA and surrounding areas for the past 5 years and have released 3 EPs (S/T EP, Torture Chamber EP, and Burning Ambitions) along with several singles.

You have recently released your demo ''Burning Ambitions''. What is the feedback from your audience as well as from the press?
The feedback has been positive. Comments from our YT video on the New Wave Of Old School Thrash channel praise the EP. It's awesome seeing people around the world dig our music and we greatly appreciate the support! Reviews have been positive too with Manners Of Hate describing us as "totally remote and original" and The Dark Melody calling the EP "a devastating avalanche of metal."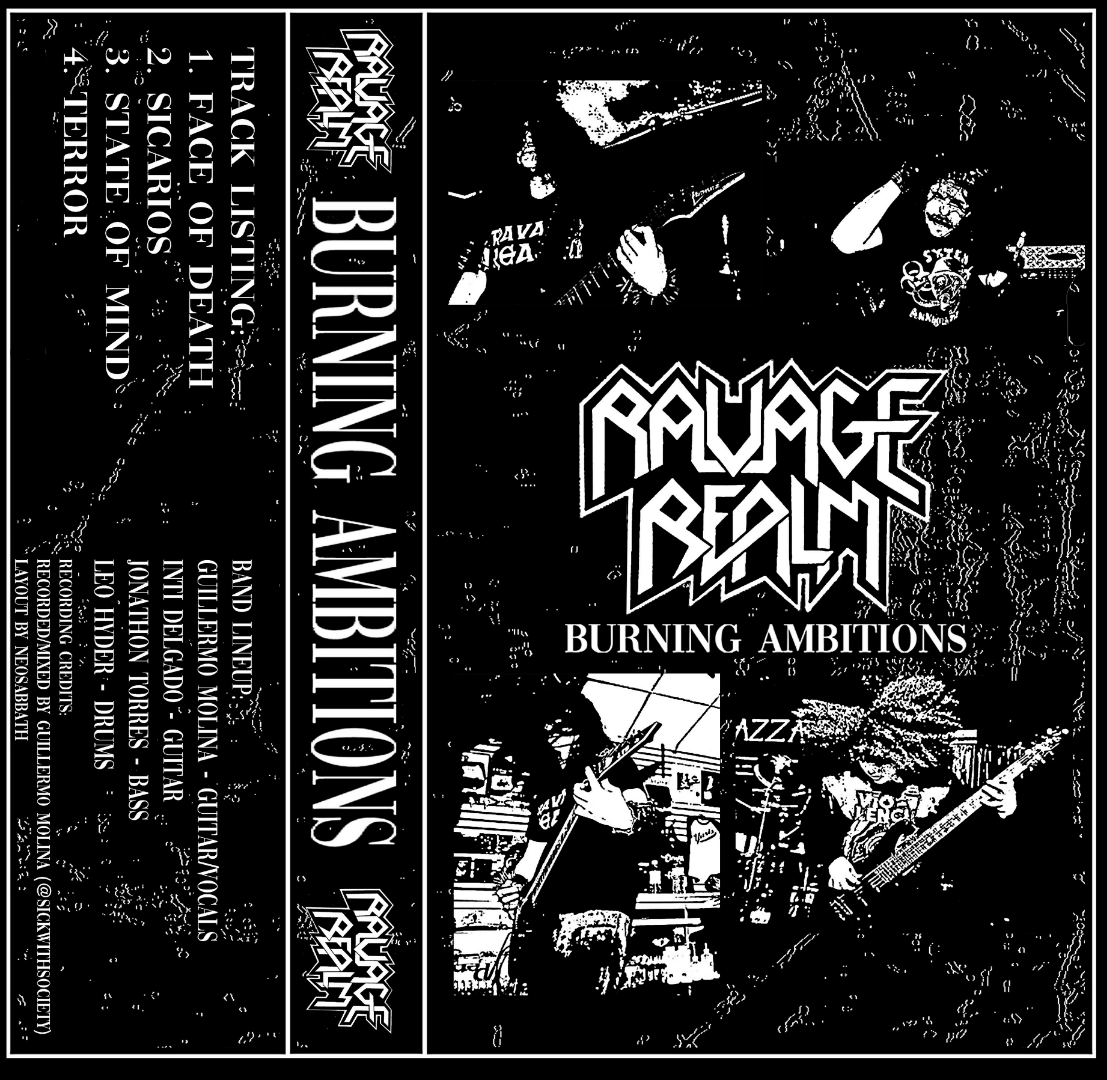 Label or DIY and why?
We've stayed independent for most of the band's lifetime. We had a brief deal with a small label called Itchy Records but have since cut off connection. Our main gripe with labels is losing control of our music so we figured we'd build up an audience before signing. We haven't went looking for labels at this point, but if they come, we'd be open to get something going.

Do you prefer Vinyl, Tape, CD or Digital Format and why is that?
Most of us in the band prefer vinyl just because it's the most classic way to listen to an album. Once we get something on vinyl it'd be a milestone for us in being an "established" band. We'd like to have our music on every format but vinyl is the ultimate goal for all of us.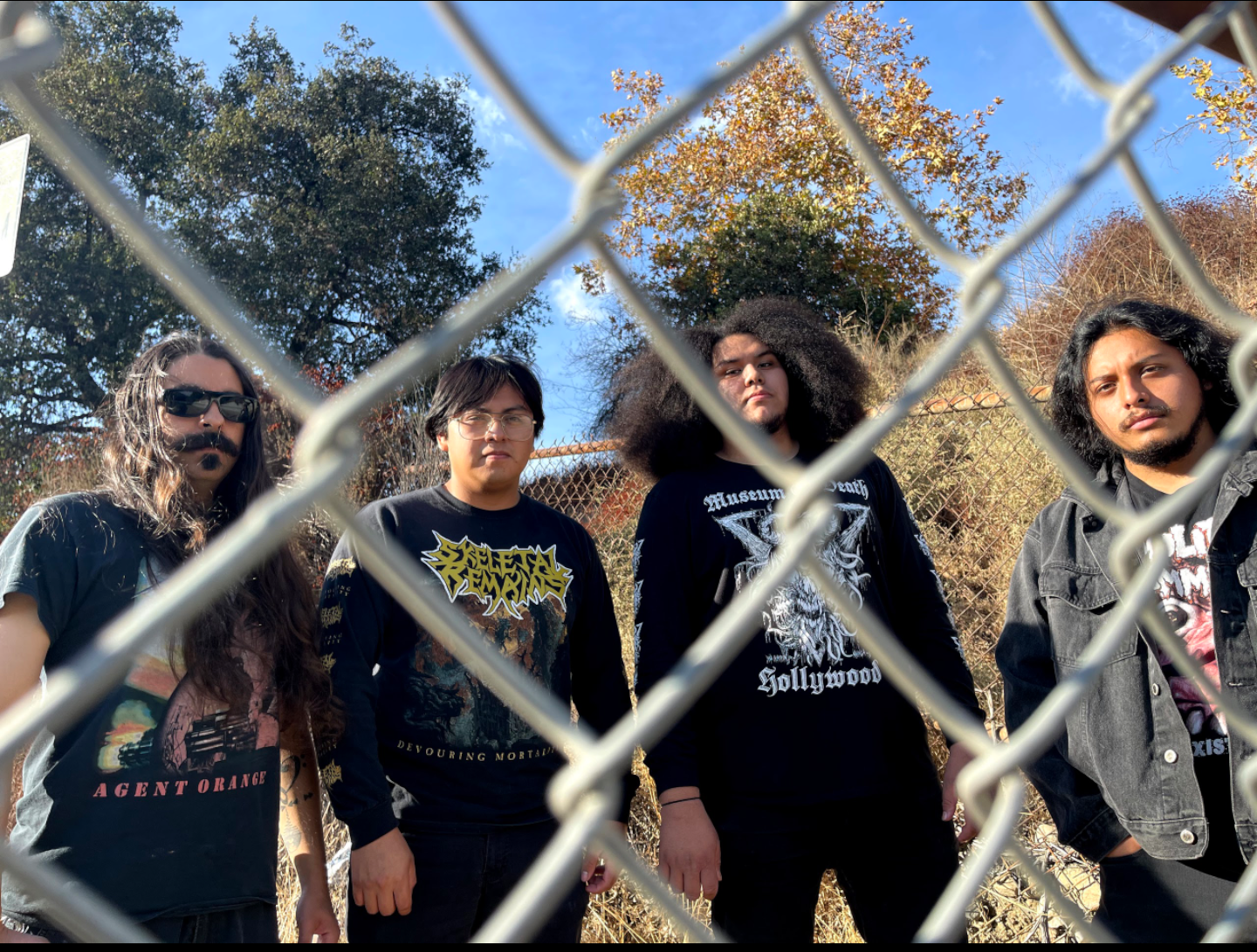 Your music style is Death/Thrash Metal. Which are your main influences (Favourite Artists / Bands etc.)
From the beginning, we've said our 3 main influences are Slayer, Sodom, and Sepultura. We add in others but those 3 are the core for our music. We also enjoy hardcore punk like Dead Kennedys and Bad Brains and old school thrash/death metal like Megadeth, Demolition Hammer, and Master. We also really like new bands coming out of the Cali hardcore scene such as Gulch, Drain, and Section H8. There's a lot of stuff we listen to but for Ravage, we know we gotta keep it fast and heavy B).
Which things, do you think, a Band should sacrifice in order to succeed? Have you ever sacrificed anything in your life for a better future of your Band?
I think for a band to succeed, they must sacrifice time, money, and energy to get it going. We've spent many nights playing our hearts out for people in and around LA. We've taken the time to make, refine, and rehearse new music for the stage and for recordings. We've even spent plenty of money getting the gear to play live and record. If you're not passionate enough to do half of that, there's a good chance your band won't succeed. If you just want to have fun doing music then more power to you.
Describe your ideal live show as a performance Band. Have you already experienced that?
I'd say we've experienced it with the gigs we've played. When we played Demolition Hammer's show at the Whisky, everyone was moshing to all our songs and having an awesome time. Several gigs we've played in backyards had the same response as well and we love the energy we get off of that! As long as our stage sound is good and the crowd's digging the music, we have fun doing what we do.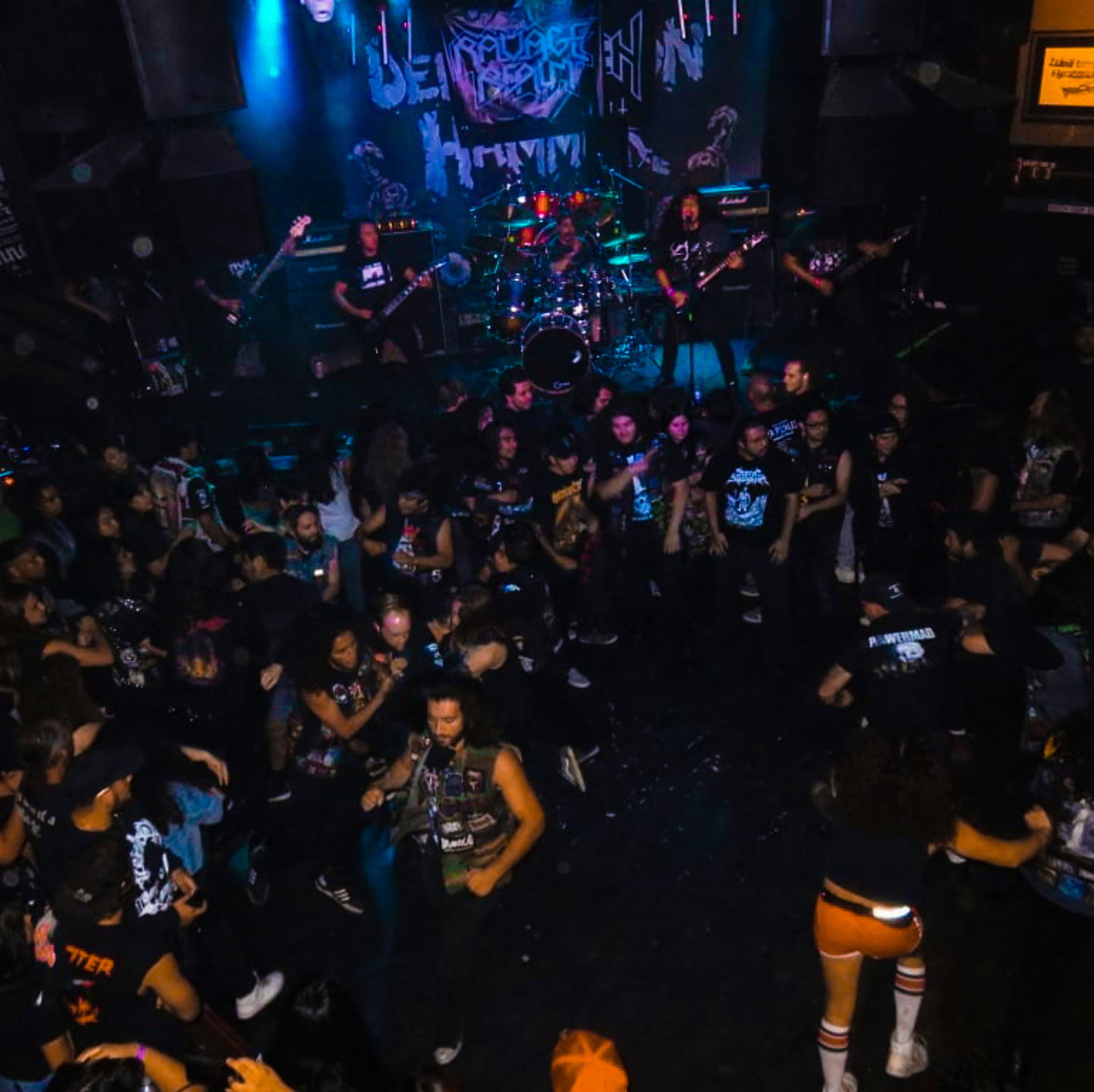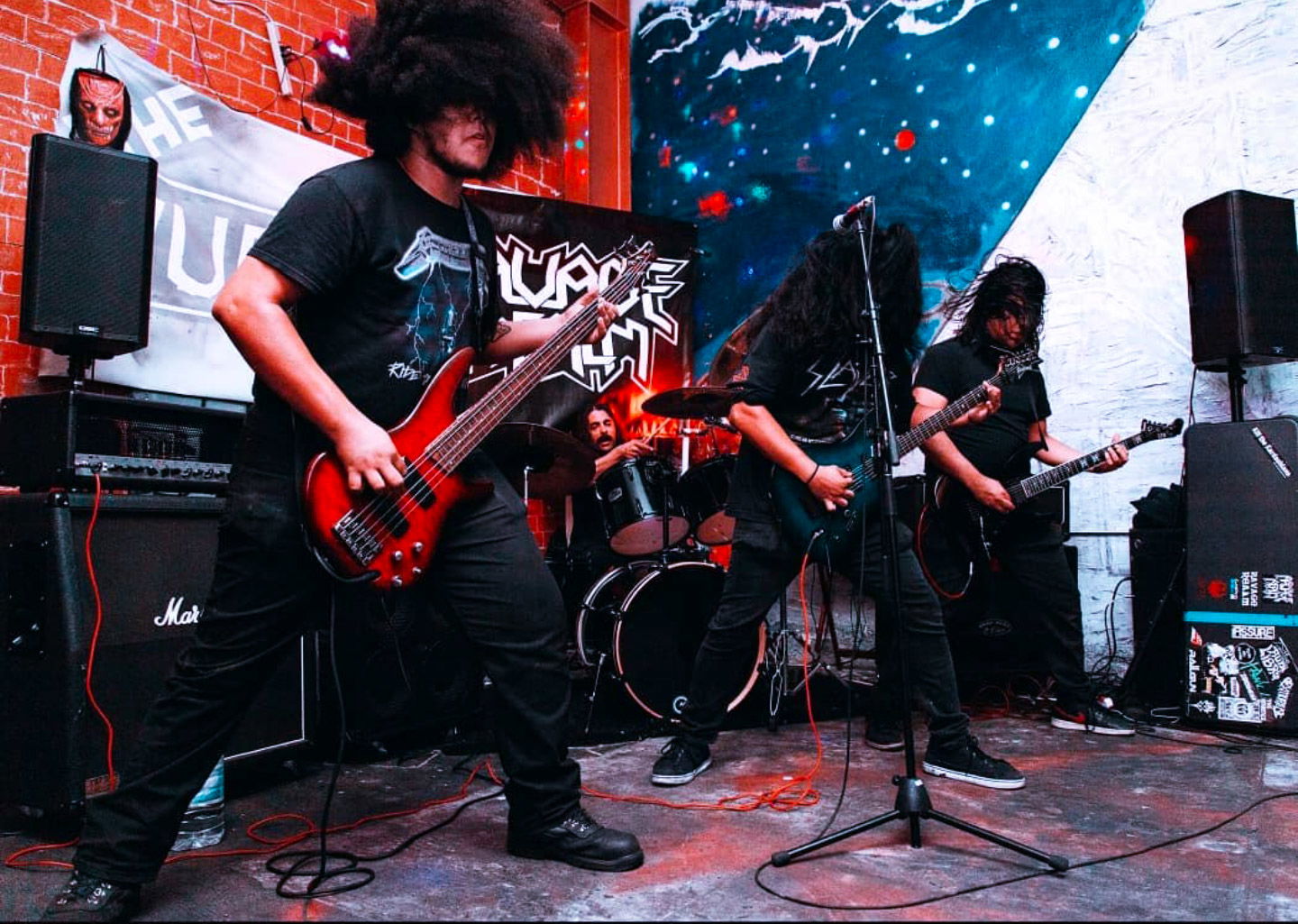 Which attributes, do you think, that a new Death/Thrash Metal Band should have in order to gain identity and be unique?
I'm not really sure. I think it's very hard to be unique nowadays so all I'd say is just be real to yourself and enjoy what ya do. If you can add new and interesting influences then do it even if it means getting ridiculed by some. The first guy through the wall is always the bloodiest.
Do you believe that Digital Platforms help the new Death/Thrash Metal Bands? Which, do you think, is the ideal way for a Band to promote its work?
I think it helps make distribution easier for smaller bands. Nowadays, you can upload an album and share it everywhere and anywhere. It's easier to find bands and for those bands to gain legitimacy. The big downside is saturation of the scene. It becomes very hard to stand out when there's a bunch of bands similar to yours. In that case, you just have to do the best you can to get people talking about YOUR band. Play shows, do some cool stunt or something, and make badass songs!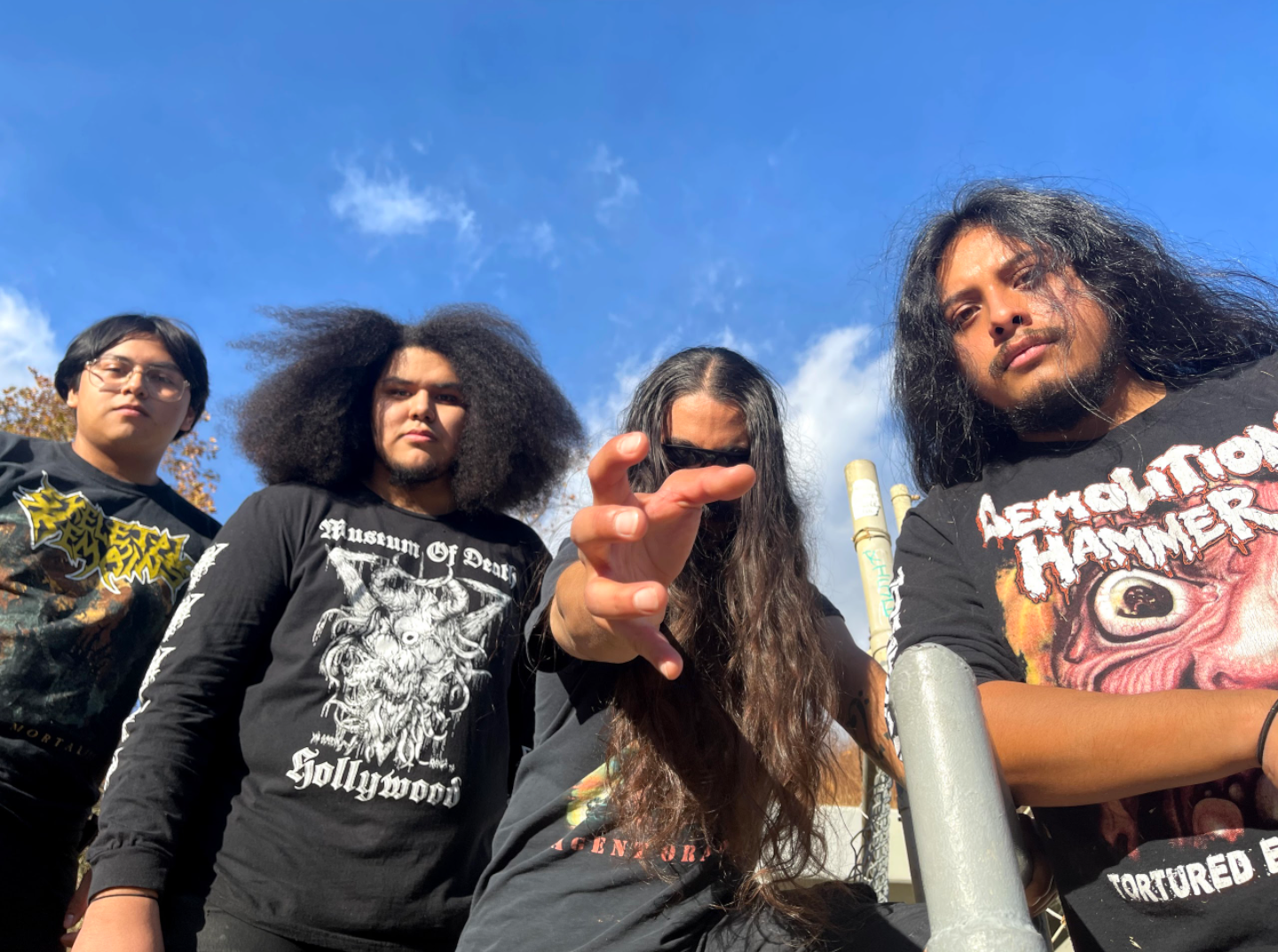 Tell us a few things about the New Underground Metal Scene in Los Angeles, California (Bands, Fanzines, Webzines, Metal Clubs etc.)
The past couple years have been pretty crazy and many pre-COVID bands died off. Some like Corrupt and Fallacy are coming back while new bands like Invator are emerging. The lockdowns forced a reset of the scene but hopefully cool stuff will come out of it. Several clubs closed down too so there's a big resurgence of DIY shows. I think the punk/hardcore scene has thrived more than the metal scene, but we're always down to play for punks AND metalheads alike!
Do you know anything about the Hellenic Metal Scene?
No not really. I think most bands we listen to come from either the US, the UK, or another part of Europe.
What are your future plans?
Right now, we're playing as many shows as we can just trying to build a new audience. We recorded our debut album earlier this year and we plan to release it sometime next year either during winter or spring. After that, we want to go on tour in the US and start recording our second album. We might look for a label to help us but if we can't find anyone, we'll go the DIY route.
Thank you very much for your time & Keep up the good work! The closure is yours.
Thanks for having us! Follow our social media pages to stay tuned for all things Ravage Realm and check out our music on Spotify, Bandcamp, or whatever floats ya boat!
By Steve the Filthy Dog.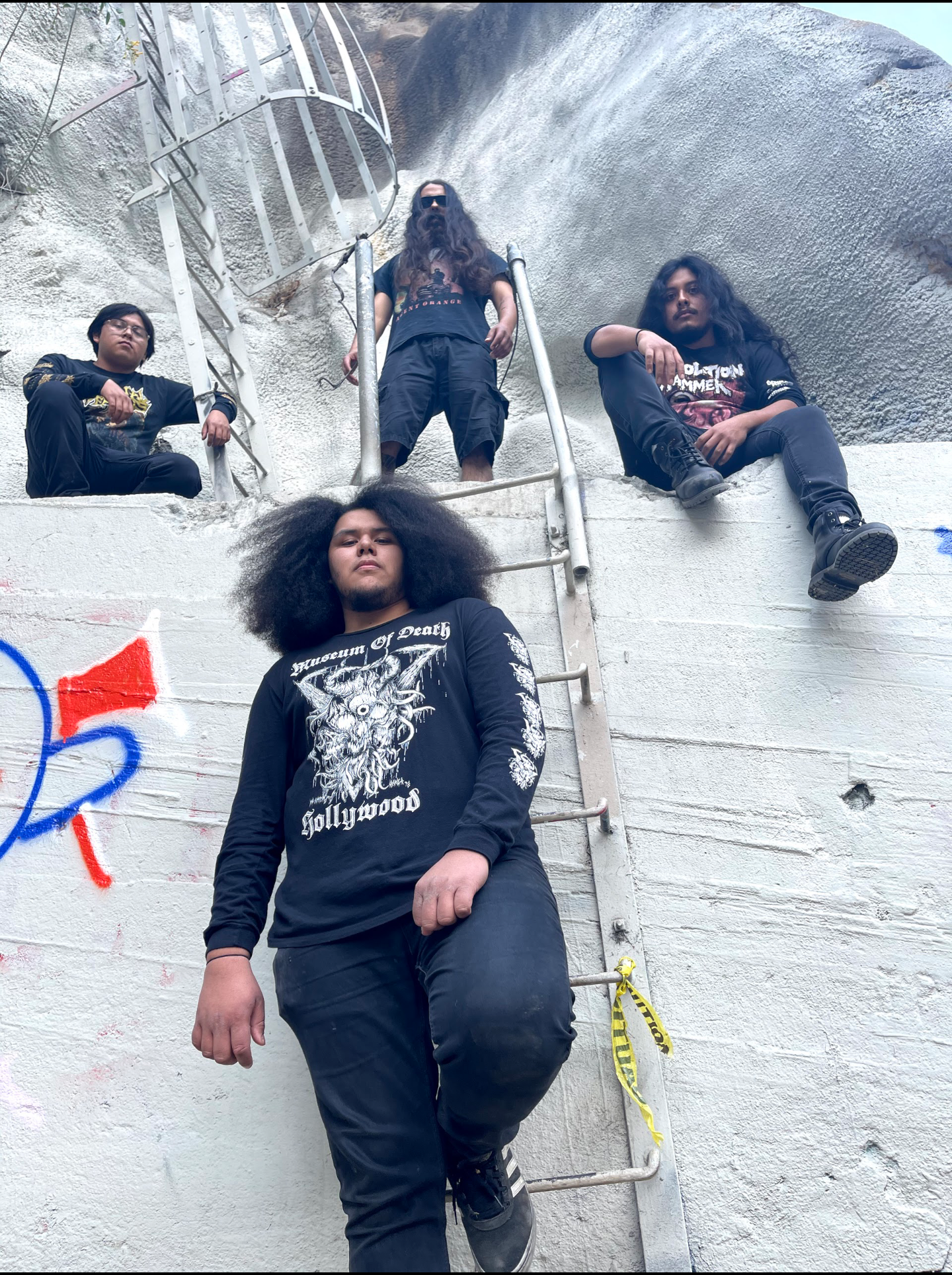 RAVAGE REALM CONTACT:
https://www.facebook.com/RavageRealm/
https://ravagerealm.bandcamp.com/
https://www.instagram.com/ravagerealm/
https://soundcloud.com/user-135648282
https://ravagerealm.bigcartel.com/