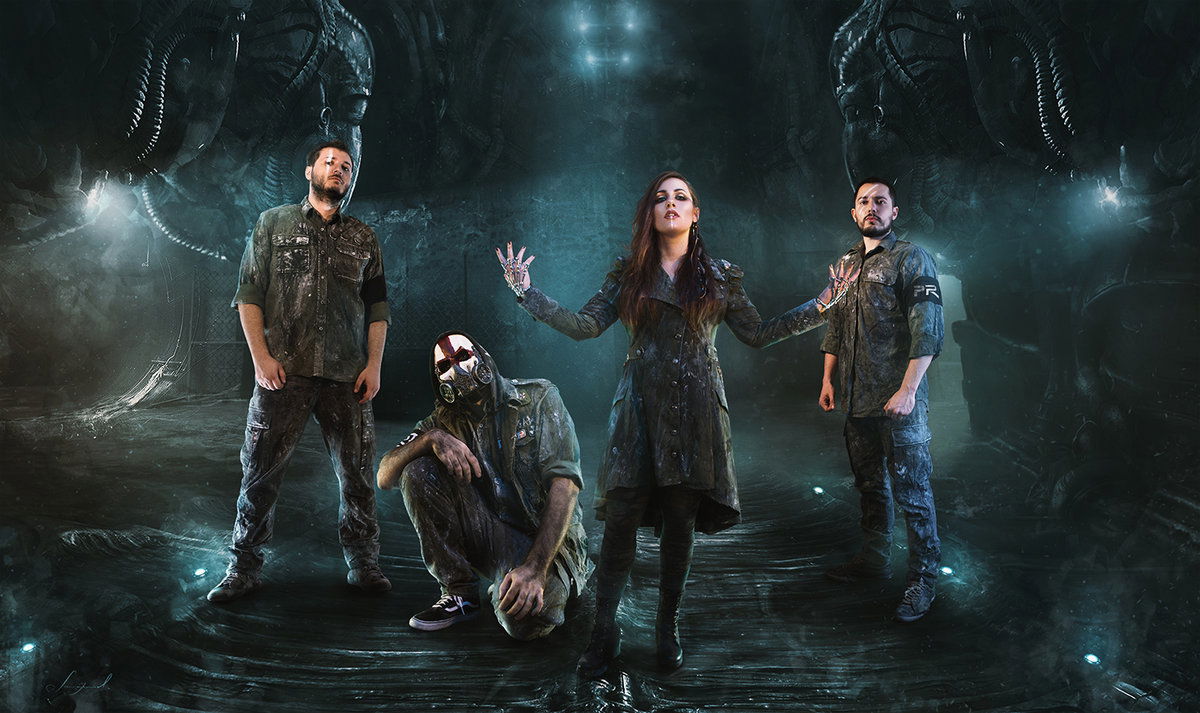 We had a conversation with Marianna (Vocals).Enjoy!
Welcome to the FILTHY DOGS OF METAL Webzine.
1. Tell us a few things about PROJECT RENEGADE (Members, Starting Year etc).
We are a 4-member alternative metal band from Athens, Greece. Our members are Marianna (vocals), Ody (drums), Nick (guitar) and Jay (bass). We started the band in 2014 but we are active from 2017 and onwards when we released our first EP "Cerebra" and started touring Europe. On October 31st, 2019 we released our first full-length album ''Order of the Minus''. We have played live in numerous countries in Europe and we have shared the stage with bands like Evanescence, Bullet For My Valentine and many others.
2. In 2019 you have released your first full-length album ''Order Of The Minus''. What was the feedback from your audience as well as from the press?
It was really positive and encouraging! We are very satisfied with the reviews and the feedback we get from the fans as well as the opportunities that have come our way due to this album. We are really thankful for all the support and the fact that people take the time to dive into the songs and lyrics and to listen to our message.
3. Label or DIY and why?
Right now we are a DIY band for no other reason than the fact that we do not want to sell ourselves short. We had a lot of proposals from labels but none of them offered us something that we couldn't do ourselves. So why split our music when we have nothing to really gain from it? Just to say that we are signed? I don't think that that matters anymore since there is access for everyone in the distribution of music. If someday we get a better offer we would be happy to be under a label. In the end it's a business deal and I get why labels are really reluctant to invest in newcomers since it's not the 80's anymore but that doesn't mean that we have to comply with their practice. I really don't get why you would split your earnings and copyrights if you wouldn't gain something in return.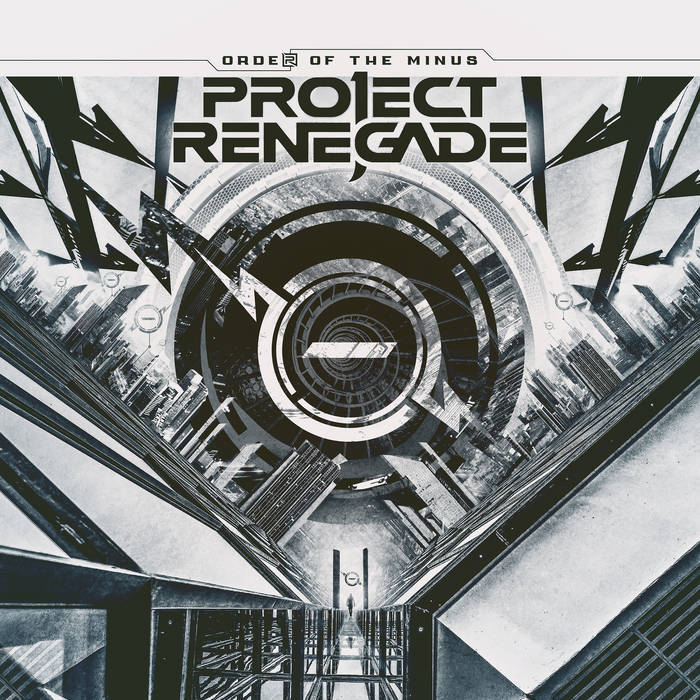 4. Do you prefer Vinyl, Tape, CD or Digital Format and why is that?
I don't have a specific preference. I personally use Digital Format because I have it on my phone all the time and I am also collecting Vinyls and CDs to support the bands. If I like a band I will definitely buy their music in any form available and I will always buy something from their merch stand when I see a band I like live. Tapes to say the truth I haven't seen in a really long time and I don't have a tape player at home. Plus I got so frustrated when a tape player would "eat" my tape back in the day so I don't think I would ever prefer it as a means to listen to music!
5. Which are your main influences (Favorite Artists / Bands etc.)
We listen to a lot of different stuff, from metal and rock to funk, rnb and classical music. We are all-around music kinda types and if it's something that is really good we will gladly listen to it no matter the genre. From the metal scene I would say that we are influenced from the late 90's -early 00's bands such as Korn, Slipknot, Rammstein, Evanescence, In This Moment, Limp Bizkit etc.
6. Which things, do you think, a Band should sacrifice in order to succeed? Have you ever sacrificed anything in your life for a better future of your Band?
The first two things are time and money. You need time to write good music and to be a good player and performer. And then you need a lot of money to record that music and to be able to go on a tour. Of course we have sacrificed a lot of things that could help us be more independent and self-sufficient in life since all our money goes to the band. Sometimes we are thinking if we should buy a soda for ourselves or keep that 1 euro for a music video or for plane tickets. It gets really difficult sometimes because we always want to put out quality stuff and that shit is really expensive!
7. Describe your ideal live show as a performance Band. Have you already experienced that?
I think we have made some pretty good live show experiences so far. The ideal live for me after the little experience that I have is to be worry-free from technical difficulties in terms of backline and production organization. Then what matters the most is the reaction of the audience. If you have a warm audience that is supportive and energetic everything is amazing. We have experienced some really good shows like the ones with Evanescence in Kiev in front of 5000 people or in Athens with Bullet For My Valentine in front of 2,500 people where the crowd was crazy. I hope that we will have even more and better ones in the future! What I really dream of is to someday be on the stage of a packed huge open-air festival! That would be amazing!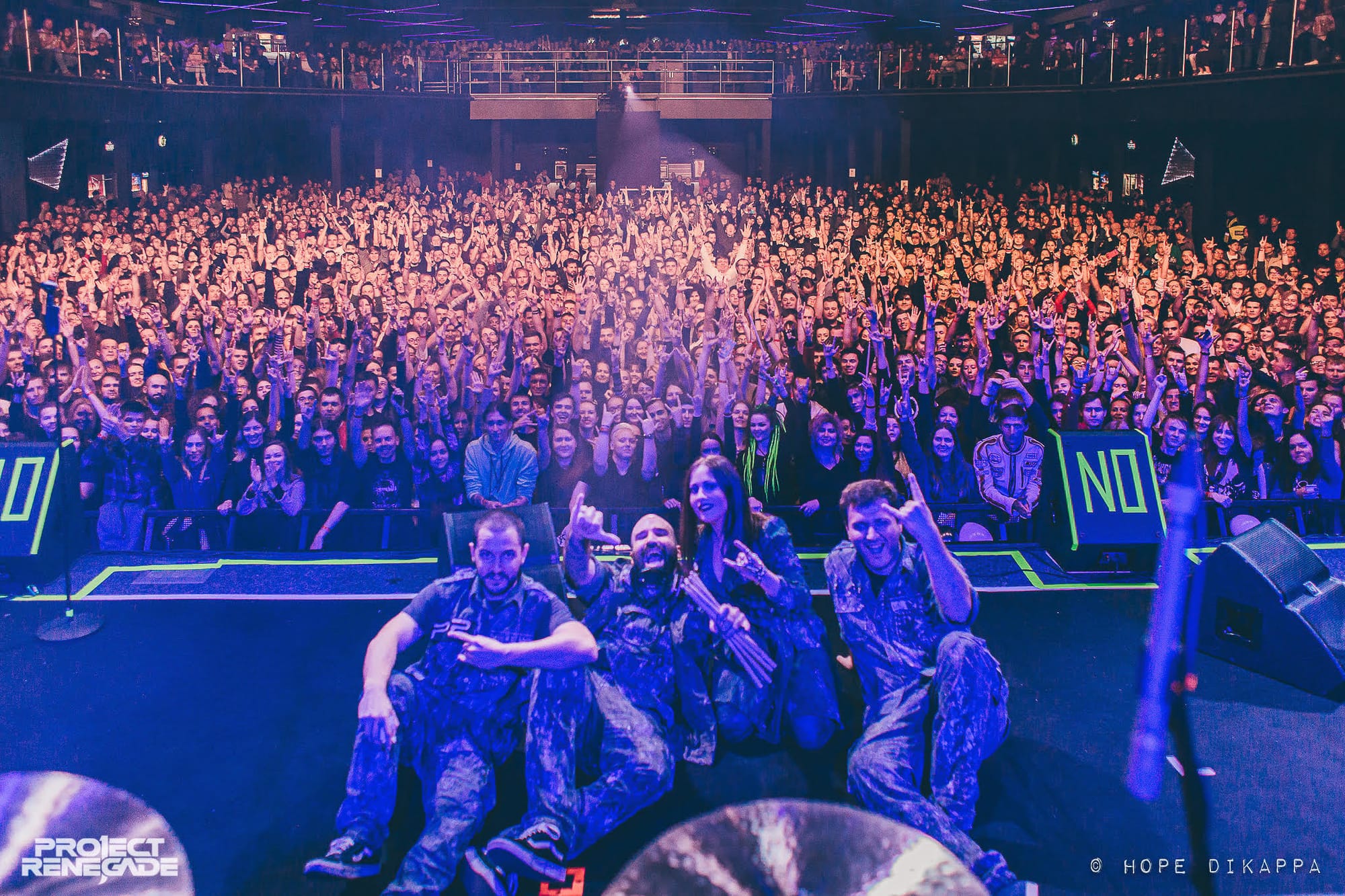 8. Which attributes, do you think, that a new Metal Band should have in order to gain identity and be unique?
Just try not to follow any trends and be really demanding as to the quality of the outcome. There is no need to settle for a certain studio if it's not suitable, for a certain mix or a certain promoter. Try to feel comfortable with what you are doing and be confident that in the end you know what's best for your band and your music!
9. Do you believe that Bandcamp and other Digital Platforms help the new Metal Bands? Which, do you think, is the ideal way for a Band to promote its work?
Bandcamp is a really kickass platform for musicians because it respects the hard work of the artists. However, platforms like Spotify and other streaming platforms with their pro rata models are beneficial only for the big names and not so much for underground artists which is the majority of the music out there. For me live shows and music videos are the best way to promote your music because people get to see how you are performing and especially in a live show you can interact with them in a more direct way.
10. Tell us a few things about the New Underground Metal Scene in Greece (Bands, Fanzines, Webzines, Metal Clubs etc.)
The metal scene in Greece is really active in the last few years. More and more bands are starting to have a steady following and to organize their own shows and there are a lot of zines that support and spread the word of live shows. There are some promoters who are doing a great job as to the organization of lives but we are really lacking on suitable venues and equipment which sometimes make the whole thing a little bit difficult. Having toured in several countries in Europe I can see that that is our biggest disadvantage with respect to other countries. But there is a lot of passion to make up for it!
11. What are your future plans?
We are slowly starting recordings for our second album and organizing our live shows for next year. We are hopefully playing a live show on August 8th in a festival in Greece alongside Rotting Christ and we have already announced a rescheduled festival with Within Temptation, Lacuna Coil and Delain in Bulgaria for the summer of 2021. We have other shows in the making which will be announced in due time since the situation is a bit weird right now.
12. Thank you very much for your time & Keep up the good work! The closure is yours.
Thank you very much for the interview! Stay safe and keep on rockin!
By Steve the Filthy Dog.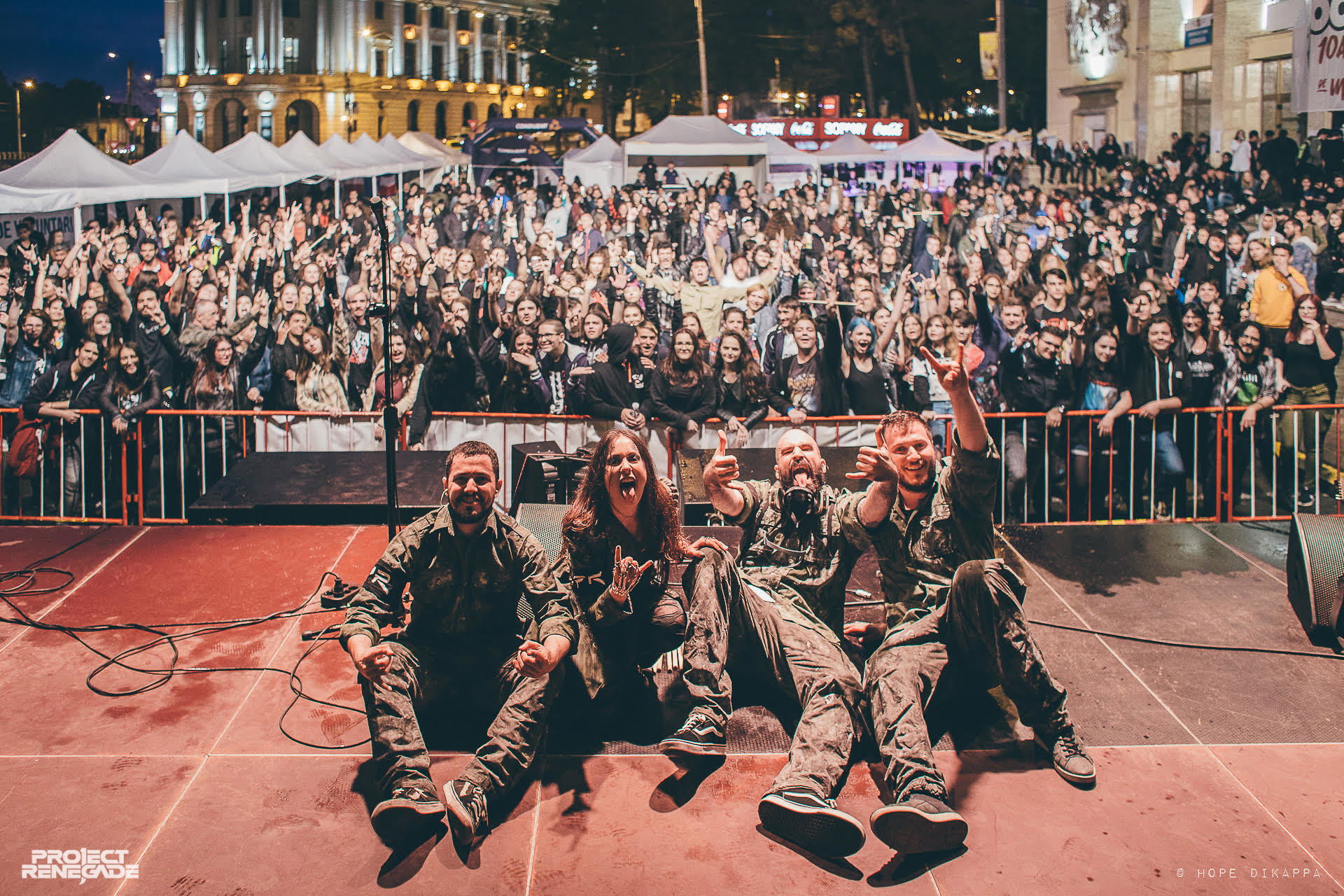 PROJECT RENEGADE CONTACT:
Facebook Page: https://www.facebook.com/prenband
Instagram: https://www.instagram.com/projectrenegadeofficial/
Twitter: https://twitter.com/Proj_Renegade
Bandcamp Page: https://projectrenegade.bandcamp.com
Youtube Channel: https://www.youtube.com/channel/UCX5zHAKWh35oPsbHANEbI3w
Spotify: http://bit.ly/Spotify_PRenegade
ReverbNation: https://www.reverbnation.com/projectrenegade