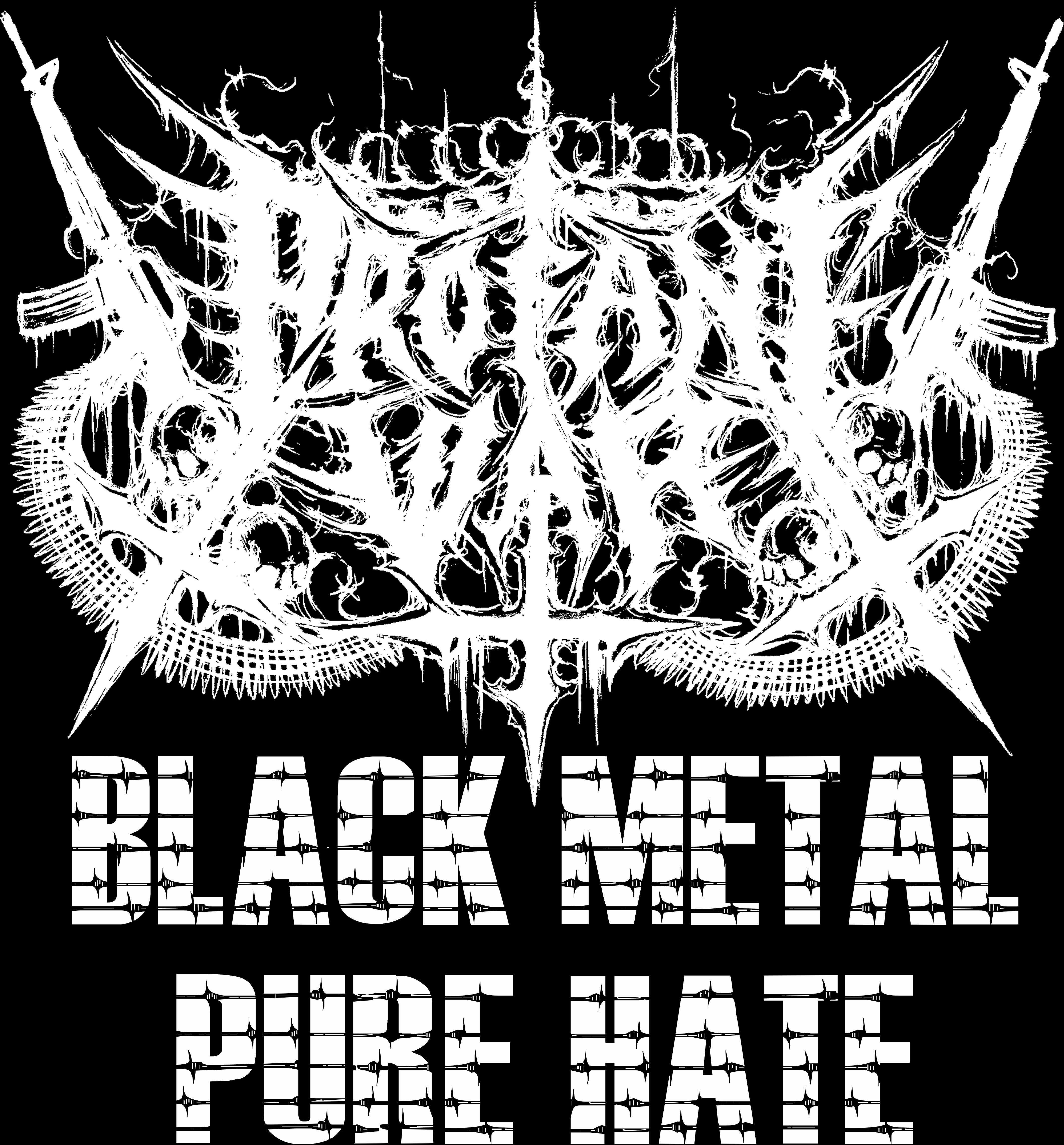 !!!WAR BLACK METAL FROM BRAZIL!!!
Welcome to the FILTHY DOGS OF METAL Webzine.
Tell us a few things about PROFANE WAR (Members, Starting Year etc).
We are a band from Brazil from the city of Salvador Ba of war black metal, from 2013 to 2014, with roots in black metal and themes of battles and blasphemy, ... always with critics. Judaism, Christianity, Islam and all the hypocritical doctrine of the world, the formation of the past was, Dreanought, Aniihilaitor, Incinerator, Lord Desaster, with a quick pass of Lord Grave. We had other formations over time and today we have a solid formation composed of vox Dreanought, guitar.. Impetuoso, Bass guitar... Obliterate, bass... Annihilator drums... Terrorizer so this is our current formation.

You have recently released the split album with the Black Metallers PESTIS ''Triumphant Journey''. What is the feedback from your audience as well as from the press?
Yes, we released a split with 10 tracks, where five are from the Profane War and the other five are from Pestis, from the public we always have good reviews both graphically and audio, but we also accept constructive criticism, we can't please everyone, but we are ready to produce the best of both the Profane War and the Pestis.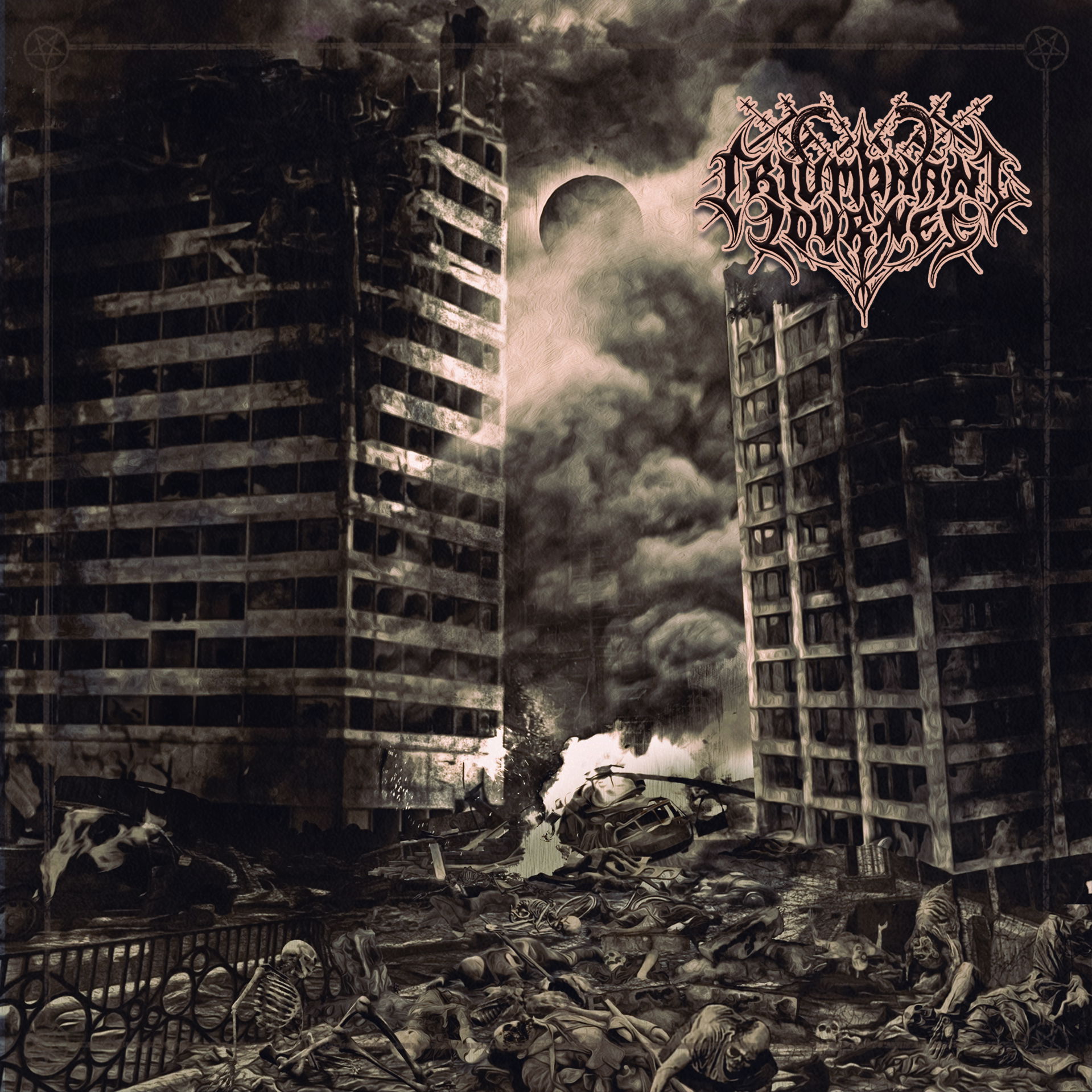 Label or DIY and why?
The Brazilian underground lives within this rule because we have little support so we have to join together and make it happen within the concert scene, releases, among friends and supporters of the bands. This is a chain with strong links that makes all work really happen.
Do you prefer Vinyl, Tape, CD or Digital Format and why is that?
Profane War doesn't have any problem with platforms or formats we are already mature enough to know that everything that will spread our work is welcome both physically and digitally, we have to adapt to the media. the places and spread our blasphemous sound coas, damned on all platforms but also don't let the old buying spirit succumb CD, tape, vinyl, zines everything that can help the underground.

Your music style is Black Metal. Which are your main influences (Favourite Artists / Bands etc.)
Yes black metal, the band has a lot of influences each member has its own particularity but in general likes the same things, Negator, Arkhonton Demon, Desaster, Enthroned, Marduk, Belphegor. Among others, our line is very extensive... and every day it appears more.
Which things, do you think, a Band should sacrifice in order to succeed? Have you ever sacrificed anything in your life for a better future of your Band?
Your trajectory, or everything was just a matter of money, luck, hard work, I really don't know how to answer this question accurately, And if I've already sacrificed for the band, I think all members have already given up their leisure activities to donate in a moment of creation or finance. There's even a story that happened months ago, we did a split with Indonesian bands and the distro sent our share of the CDs by mail when the order arrived, it was taxed very high and nobody had any money at the time but I had the money from the bills. house water and electricity srsrsr I paid the fee with this money the members helped me repay the money to pay the bills that were outstanding but it was very complicated but we solved the problem it became the great reality of an underground band.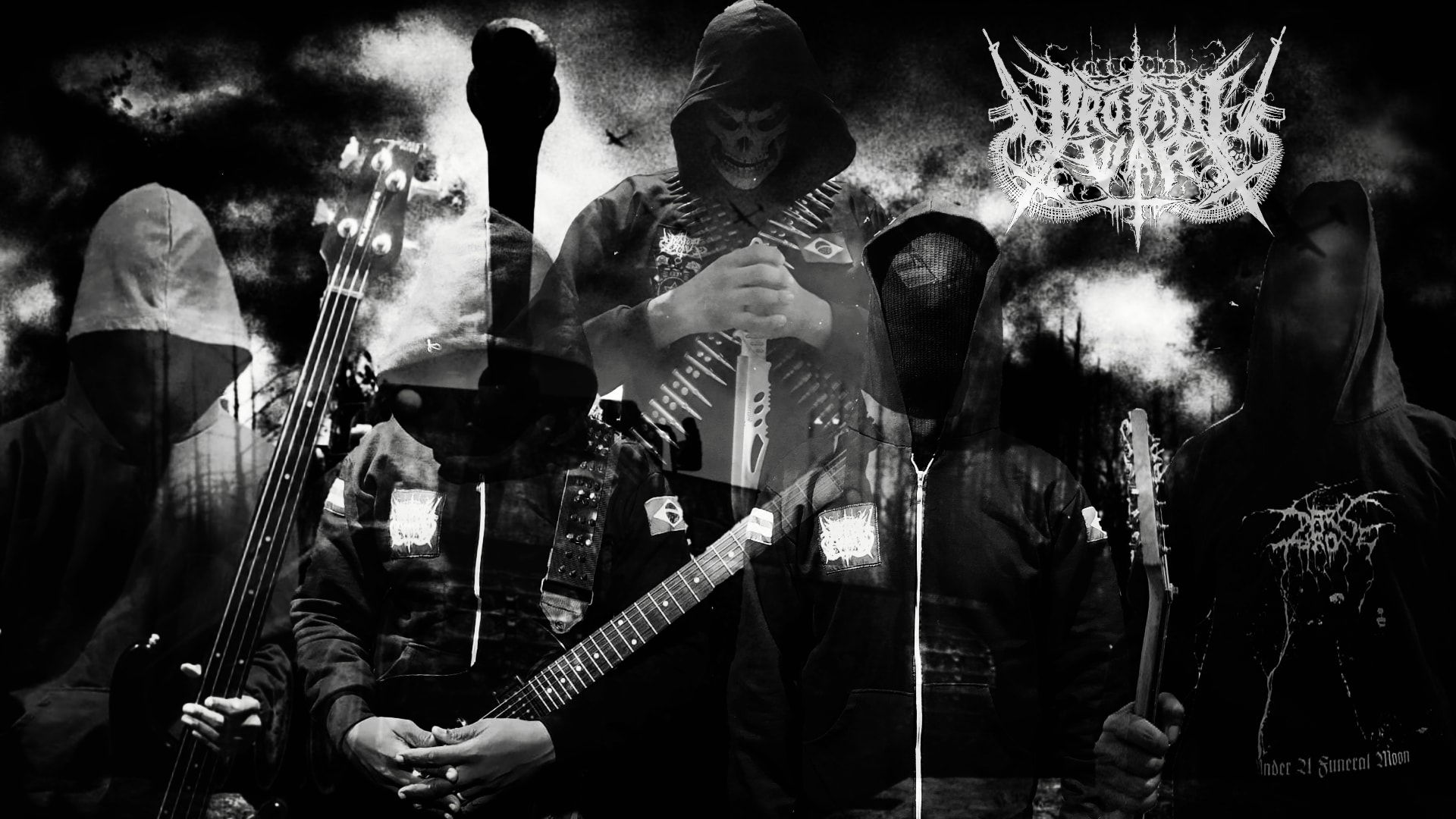 Describe your ideal live show as a performance Band. Have you already experienced that?
The ideal show is, the one that the audience interacts with the songs with each riff with each grunt thus creating a heavy and hypnotic atmosphere where you forget about the world and go into total ecstasy, And a performance band that I really appreciate is the ternal sacrifice as I said above, the mood changes when they enter the stage and begin their rites.

Which attributes, do you think, that a new Black Metal Band should have in order to gain identity and be unique?
These days it is increasingly difficult to have a musical identity of our own due to the influences we have, we hear many things and this impacts what we produce, but also listening to other sounds can be a passport to new sound experiences not limited to the universe of Extreme music, ancestral songs, drums and other artifices that can change its sound and leave it unique, the band has to have an open mind to the new, giving space to musicality differentiated.

Do you believe that Digital Platforms help the new Black Metal Bands? Which, do you think, is the ideal way for a Band to promote its work?
Yes I believe but we already know several bands through digital platforms today I can listen to a band that could never have access if it weren't for the digital means, I believe it's a tool that came to help propagate extreme music, and about the ideal way to disclose, I think it's all valid, it's also up to each band, we at profane war have no problems with digital media, magazines, zines, whatzap... everything is valid for help from the underground.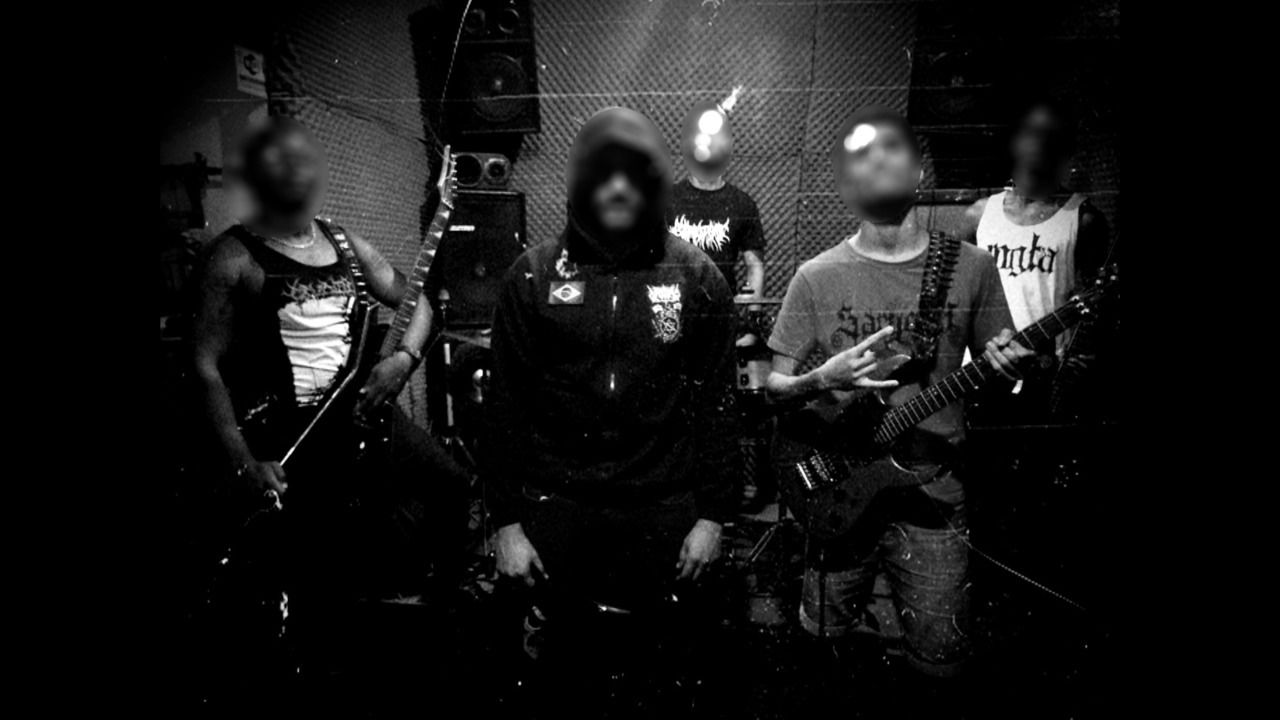 Tell us a few things about the New Underground Metal Scene in Brazil (Bands, Fanzines, Webzines, Metal Clubs etc.)
Brazil is a very large country and with a very diverse scene, each region has its particularity as the region I live in is northeast of Brazil here people are warm and receptive we have big bands, some from the 80s and 90s, active and younger bands like the northeast region is based on extreme metal here there are few melodic metal bands or heavy metal in compensation black metal, death metal, we have many, active zines doing all the reviews of bands and events, but we have problems like any other scene lack of spaces to perform, little public these days, but we also have an audience faithful who always shows up in underground performances making it all worthwhile, there is a little of my scene in the city without salvation.

Do you know anything about the Hellenic Metal Scene?
Yes, different from metalhead from other countries, Brazilians know bands from all over the world and the Hellenic is a great store that we know very well several bands from the Scene, I'll name a few, Rotting Chist, Necromatia, Dead Congregation, Schizoparanoic Platoon, Acherontas, Varathron, Embrace of Thorns, Septic Flesh, the list is too long I could spend hours here talking about bands we like and our first demos have a little Greek influence, the call to unholy war, just check it out, but make sure your country has a great influence on extreme music worldwide.

What are your future plans?
We always have several plans, but what to be at the top of the list is to record our first full album in 2023, we have 10 years without interruption and nothing better than celebrating with a release, everything is already planned. until then we'll be gathering more ideas to close this new material.

Thank you very much for your time & Keep up the good work! The closure is yours.
I thank you in advance for your willingness to interview a band from the Brazilian underworld that is very difficult, you also left here all my admiration and a grid save you Danilo Vagner who made this bridge to this interview full of underground information, because we are at war unholy 666 hail.

By Steve the Filthy Dog.
PROFANE WAR CONTACT:
https://www.facebook.com/profanewar/
https://www.instagram.com/profane_war/
https://open.spotify.com/artist/6zLfsKQWZAkK4js1bgnjPh