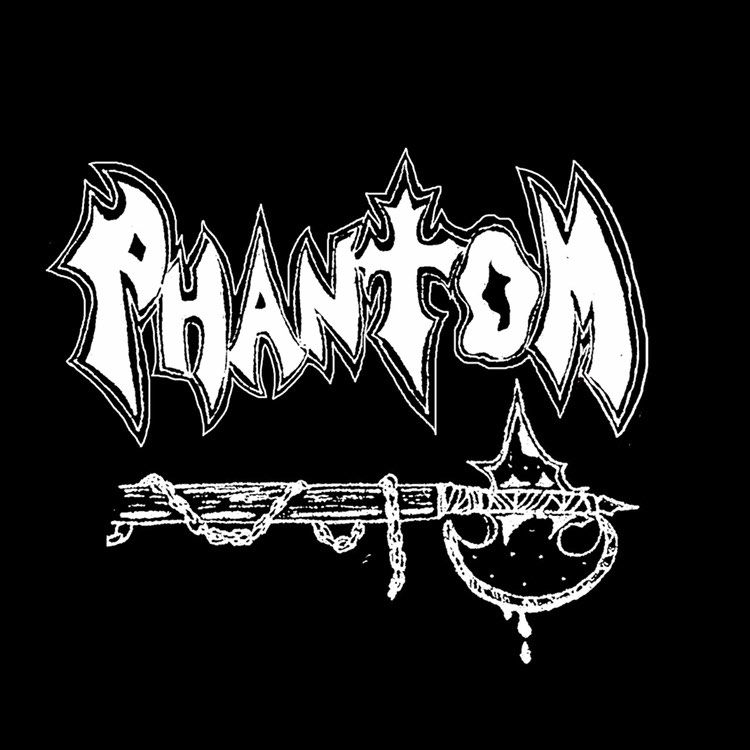 !!!HIGH SPEED THRASH 'N' ROLL FROM MEXICO!!!
We had a conversation with J.C García (Guitars/Vocals) 👋. Enjoy!

Welcome to the FILTHY DOGS OF METAL Webzine.
Tell us a few things about PHANTOM (Members, Starting Year etc).
I've always wanted to make a band, in early 2021, i decided to start Phantom, i had a clear vision of what i wanted to create, an old school Thrash & Speed Metal band with a touch of dirty Rock n' roll.The first guy to join the band was our drummer, Gael Rodríguez, a very charismatic dude and an awesome drummer I've known since middle school, then we had some bass and guitar players things didn't really worked out with, until i called an old friend of mine, Sael Chávez, which had just started playing bass, and After that, through my High school's guitar class, i found Harel Olguín, our lead guitar player, he and i are the main song writers.
Note: *We released Hellspeed Death, a 4 track from our upcoming full Demo. And that little single you mention, Onslaught/ Speedhammer, but Hellspeed Death is the main one.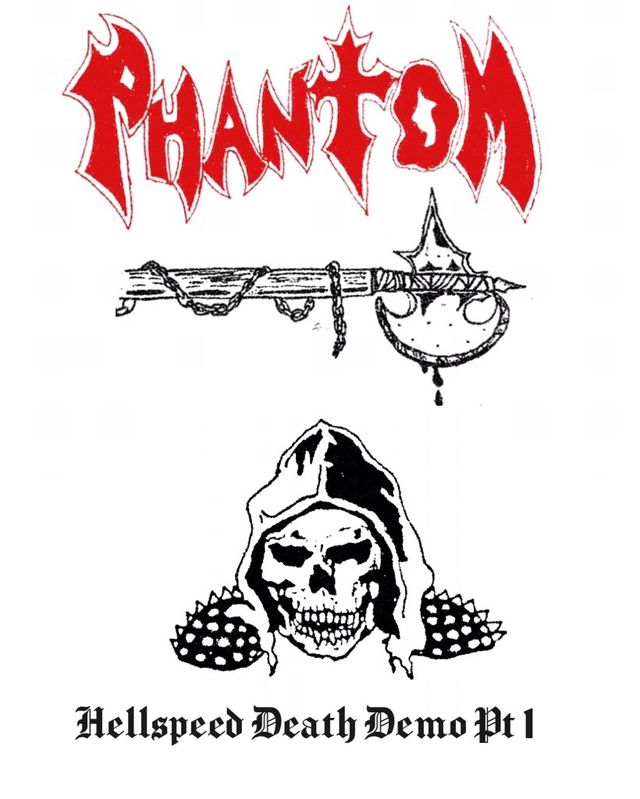 You have recently released your demo ''Onslaught / Speedhammer''. What is the feedback from your audience as well as from the press?
The Demo was just released 2 days ago, and so far we are surprised with the feedback, honestly, we didn't expect such a good reaction to it, it was a very rushed demo because of some personal affairs, one day we suddenly said "fuck it, let's just go and record some songs for the demo" it ended up pretty rough, and it has mistakes, we had like 20 minutes to record vocals, and the guitarist improvised the "solos", we are planning on re-recording them. But still, whatever, it's just a demo. We are still working on some songs, this 4 we released are not even half of what we are cooking.
Label or DIY and why?
In modern times, Both. Labels can give you a lot of exposure and benefits, but DIY lets you work with more freedom in every way.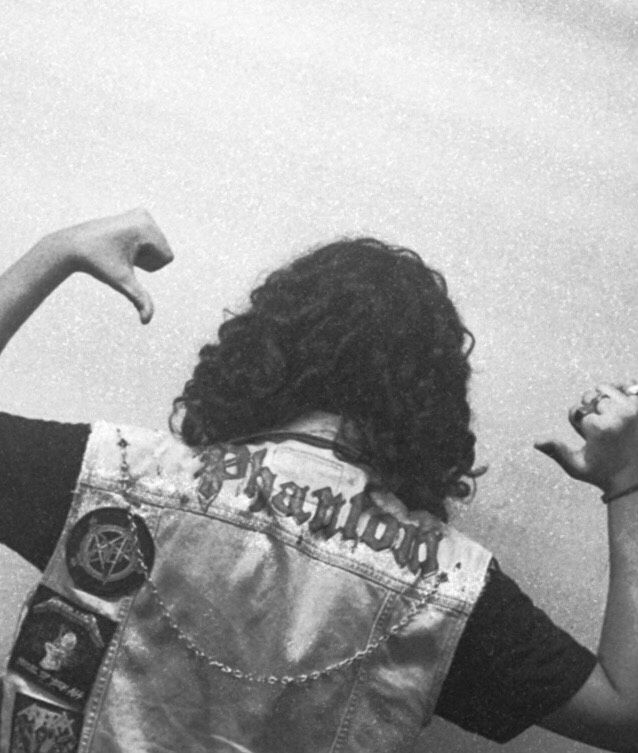 Do you prefer Vinyl, Tape, CD or Digital Format and why is that?
I think every format is good, we live in the 21st Century, the biggest way to distribute Music/art is through digital media, BUT there's nothing as having a record in your hands, Owning the music.
Your music style is Heavy/Speed Metal. Which are your main influences (Favourite Artists / Bands etc.)
Our main influences are old school thrash metal bands like Exodus, Megadeth, Slayer, Metallica, Razor And NWOBHM bands like Tank, Venom and Motörhead, which have that rock-n-roll-y sound we love so much; Another bands that have influenced us/ we like are: Bathory, Misfits, Cro-Mags, Dead Kennedys, Discharge, etc
Which things, do you think, a Band should sacrifice in order to succeed? Have you ever sacrificed anything in your life for a better future of your Band?
Time, a LOT of time. We're all a bunch of teenagers, we all go to school, we work our asses off, to be able to keep the band - the thing we love- going, as we have to go to school at the same time.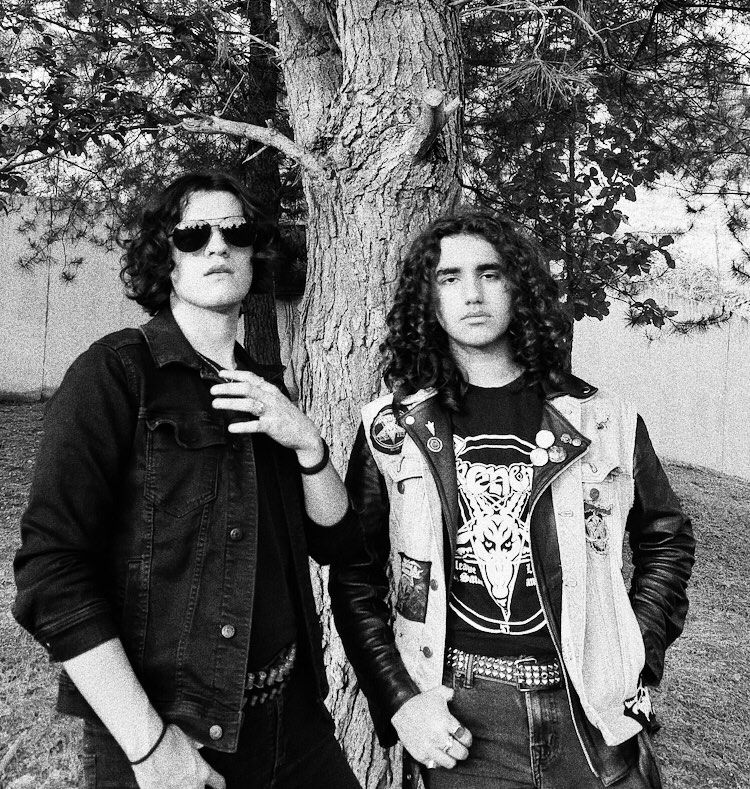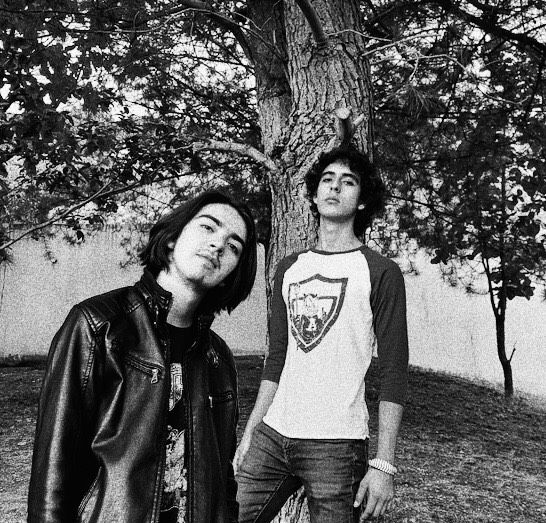 Describe your ideal live show as a performance Band. Have you already experienced that?
We think a band has to deliver with energy, emotion and passion on stage, we intend to do that. We recorded the demo, and now it's time for us to start playing our first gigs! We're working on that right now, booking local gigs in Guadalajara.
Which attributes, do you think, that a new Heavy/Speed Metal Band should have in order to gain identity and be unique?
New bands need to have charisma, personality and they need to do things with passion, for the music.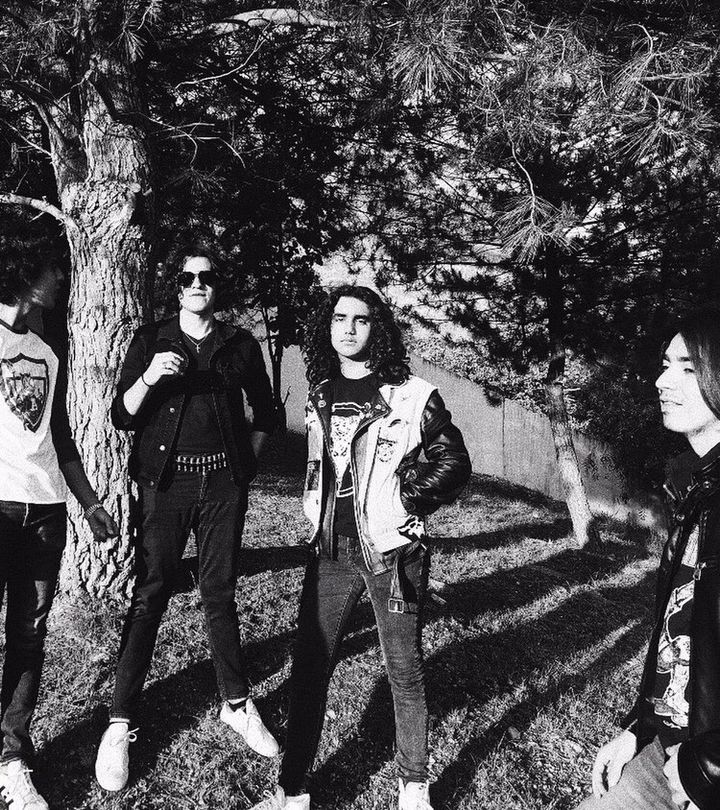 Do you believe that Digital Platforms help the new Heavy/Speed Metal Bands? Which, do you think, is the ideal way for a Band to promote its work?
Of course they do and whoever says otherwise is wrong. We are an example of that, we are a starting band and we already have reached some people in the UK, Canada, Sweden and the US thanks to digital platforms, we are in an independent UK label.
Tell us a few things about the New Underground Metal Scene in Mexico (Bands, Fanzines, Webzines, Metal Clubs etc.)
I mostly know about my city's old scene, there used to be clubs in which bands like Megaton or The Spiders used to play. Right now there's mostly just Death & Grind bands out there, maybe some modern metal bands, but not really any Speed Or thrash metal bands, at least that i know of.
Do you know anything about the Hellenic Metal Scene?
Not really, seems as something interesting tho.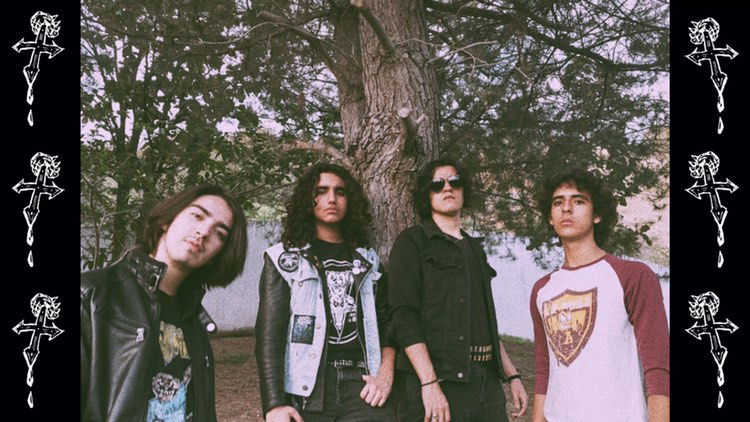 What are your future plans?
We plan to finish recording our first demo HELLSPEED DEATH, to release it in Cassette format through Speedhammer records along with some merch soon. Play as many shows as we can, keep spreading the word, Save to record a Full-length, well produced album, and we're planning a trip to Canada to play with our friends from Malicious Intent, Killwitch, Mindset, and the other bands in Speedhammer records, hopefully next year.
Thank you very much for your time & Keep up the good work! The closure is yours.
BLAST OUR FUCKING DEMO HELLSPEED DEATH, AND STAY TUNED FOR MORE OF OUR SHIT. FOREVER.
By Steve the Filthy Dog.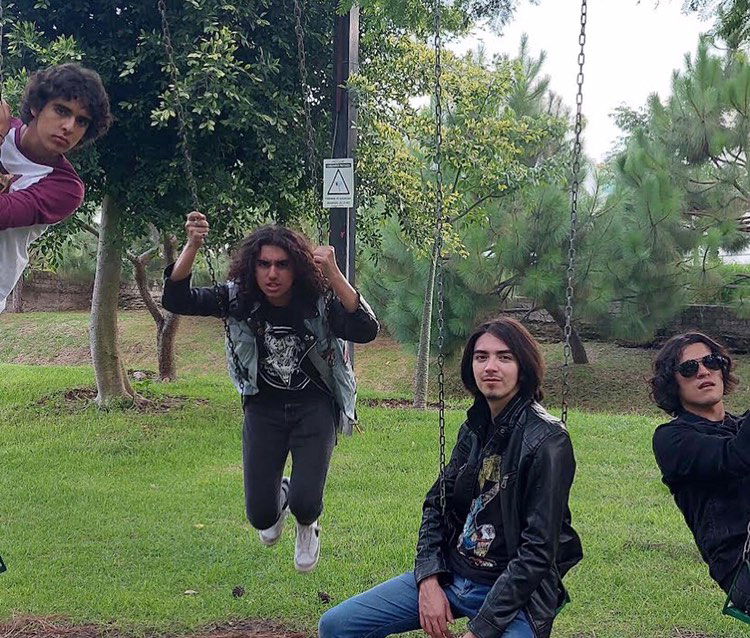 PHANTOM CONTACT:
https://www.instagram.com/phantom__speed/
https://phantombandgdl.bandcamp.com/releases
https://www.tiktok.com/@phantom_band
https://open.spotify.com/artist/6f9WeAPRDSevpjBAyGfVmV