!!!DEATH THRASH METAL FROM THE USA!!
We had a conversation with Travis Derby. Enjoy!
Welcome to the FILTHY DOGS OF METAL Webzine.
Tell us a few things about THE PERILOUS MIND (Members, Starting Year etc).
The Perilous Mind was established in 2018 by myself (Travis Derby). I had a bunch of songs that didn't seem to fit what my other band (Fallacy) was doing at the time and there was suddenly major potential for an album. I had pitched the idea to Andrew LaSarge (drums) to play on the album and he was down right away. Joe Garcia and Ivan Duran (lead guitarists) came into the picture later.
You have recently released your album ''The Cycle Of Darkness''. What is the feedback from your audience as well as from the press?
So far the feedback has been fantastic. It's been really exciting to see the album getting the attention that it has so far and I look forward to seeing where it's gonna go from here.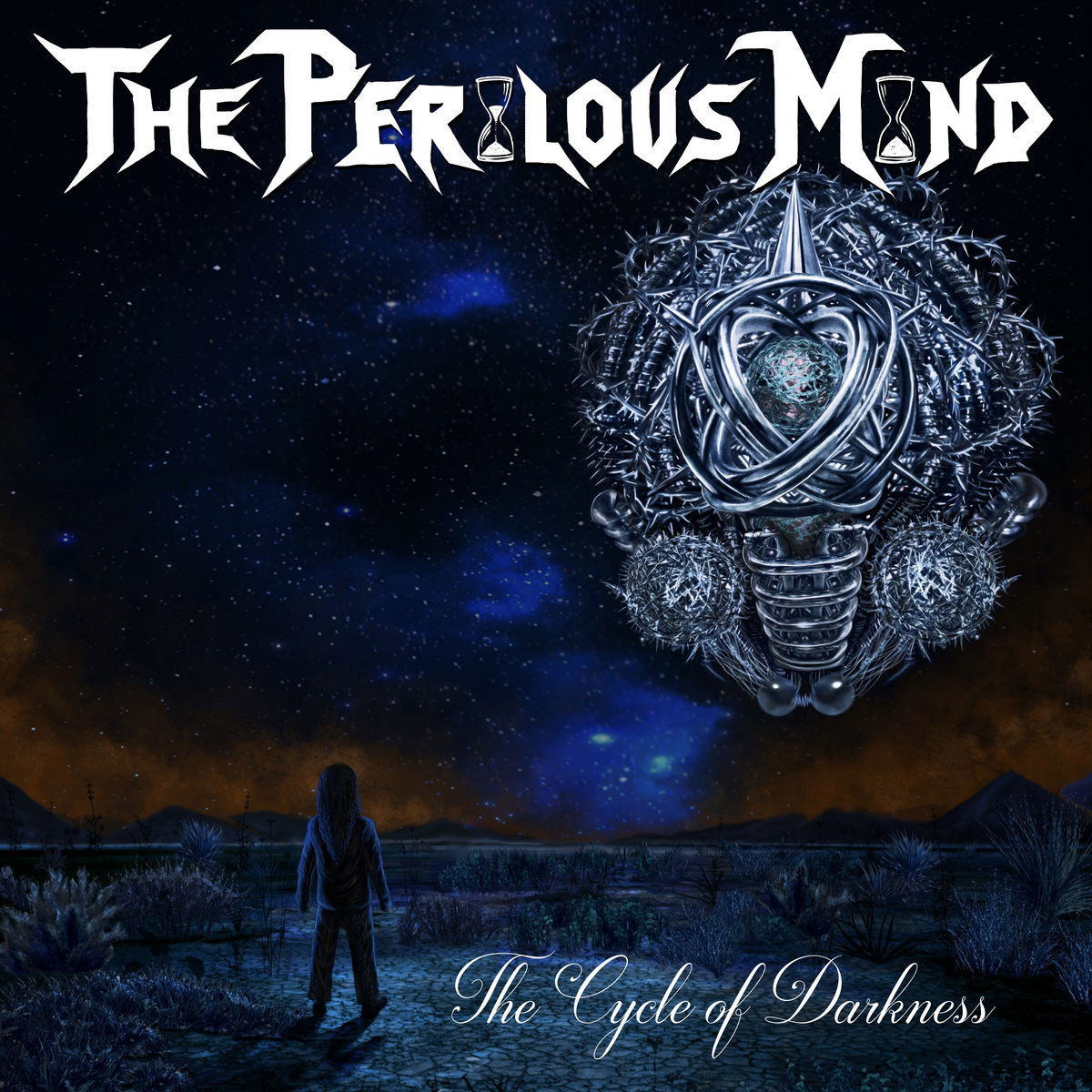 Label or DIY and why?
The DIY approach seems to be what's best for this project right now. However, if there's a good opportunity at some point with a label then I'm open to it. There's pros and cons to both directions of course but I'm a control freak and I need to move at my own pace, when it comes to writing and putting out new material etc. Same goes with demand for live performances.
Do you prefer Vinyl, Tape, CD or Digital Format and why is that?
I'm definitely in the CD camp. I have a giant collection and to me there's nothing that beats them. Vinyl is rad and cassettes are cool too but to my knowledge they don't last as long and they are less salvageable once they're damaged. I'm kind of a poser though because I don't have a CD player in my car and I pretty much just put them on my iPod and then never touch them again.
Your music style is Death/Thrash Metal. Which are your main influences (Favourite Artists / Bands etc.)
Initially 99% of my influences were thrash metal bands but I started getting more into death metal in the later stages of writing so it kind of worked it's way in. Thrash metal influences include Exodus, Testament, Coroner, Sepultura, Heathen, Iced Earth and of course Metallica and Slayer. Death metal influences include Death, Pestilence, Obituary, Solstice and Malevolent Creation. There's been some newer bands that have inspired me/influenced me too like Hatriot, Xoth and Madrost.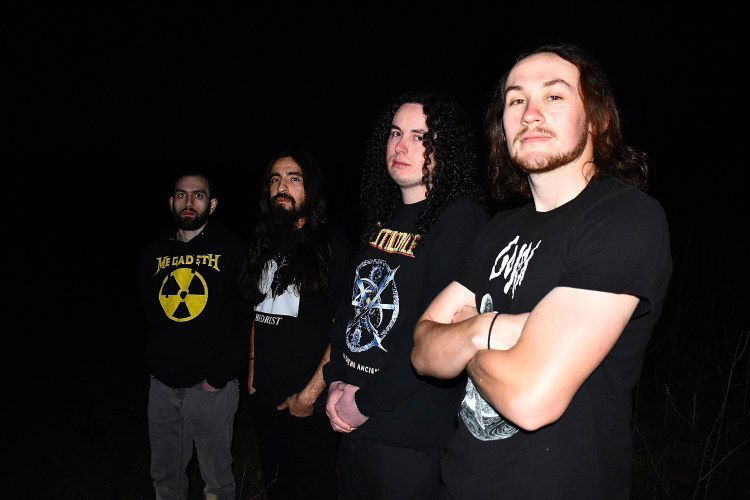 Which things, do you think, a Band should sacrifice in order to succeed? Have you ever sacrificed anything in your life for a better future of your Band?
I think if a band really wants to make it, they should be able to sacrifice whatever they have to in order to make it happen. I had to sacrifice a lot of things in order to make the album happen, including relationships, career opportunities and even my own mental health/well-being. I've seen what happens when bands don't make sacrifices, and they instead settle. It's never worth it.
Describe your ideal live show as a performance Band. Have you already experienced that?
It all comes down to the crowd. It doesn't matter if there's 10 people there or 1000 or however many. At all good shows there's an energy exchange that takes place; the crowd feeds off of your energy and you feed off of theirs. I would rather play to 20 people that are giving back to you and hyping you up than a room full of people with their arms crossed.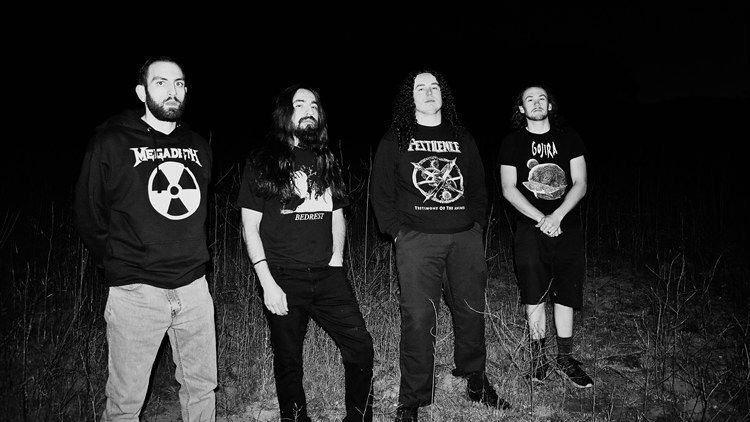 Which attributes, do you think, that a new Death/Thrash Metal Band should have in order to gain identity and be unique?
I think you've gotta listen to your heart because at the end of the day, that's all you've really got. Don't set out to be a pioneer or anything because it's all been done one way or another, but do what feels right to you. If you have a vision, let it grow and grow and don't let anyone get in the way of it.
Do you believe that Digital Platforms help the new Death/Thrash Metal Bands? Which, do you think, is the ideal way for a Band to promote its work?
Digital platforms and the internet in general are definitely a fantastic way for bands to get exposure and get their music out to a wider audience. Of course, the return isn't always the greatest but there's some dudes out there like my brother that love supporting new bands and spreading the word about them. They're the ones who are gonna hear the album on Spotify, or YouTube or whatever, and then immediately figure out how they can get their hands on it.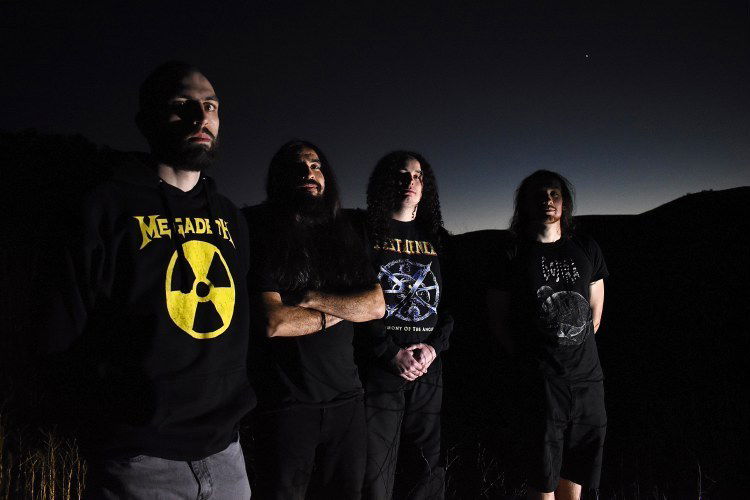 Tell us a few things about the New Underground Metal Scene in Laguna Niguel, California (Bands, Fanzines, Webzines, Metal Clubs etc.)
As far as I know, there is NO scene in Laguna Niguel. A few years a go there was a scene of all these high school punk bands in the Dana Point area. As soon as they graduated, the scene was over. But there's never been anything of a metal scene down here.
Do you know anything about the Hellenic Metal Scene?
Unfortunately I do not but I would love to learn about it.
What are your future plans?
Just keep promoting the album and getting it out there. I want to continue to put out music under The Perilous Mind name and a follow up album is anything but out of the question. Again, the plan is not to take it live but who knows, a few years down the line I might feel differently.
Thank you very much for your time & Keep up the good work! The closure is yours.
Thanks so much for having me, it was a pleasure. Check out "The Cycle of Darkness" on Spotify, YouTube and Apple Music. Hit us up on Bandcamp for CD's and T-shirts. Follow us on Instagram @the_perilous_mind . Cheers 🤘
By Steve the Filthy Dog.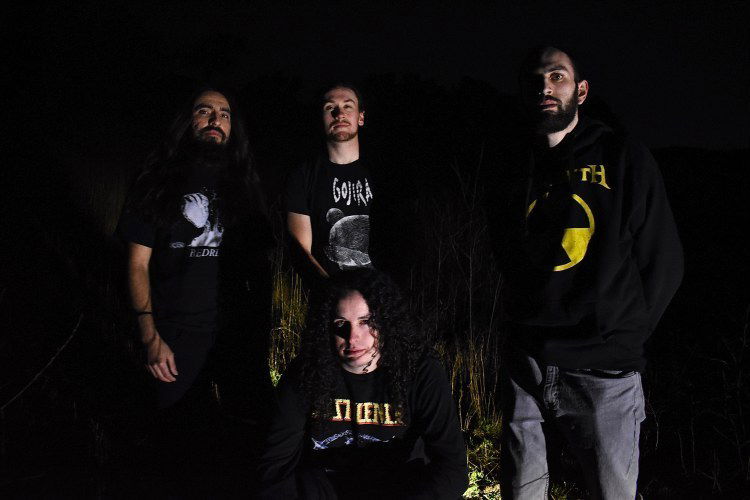 THE PERILOUS MIND CONTACT:
https://www.instagram.com/the_perilous_mind/
https://theperilousmind.bandcamp.com/releases
https://open.spotify.com/artist/5qRLUZdKoRrrImCe0EzGhX