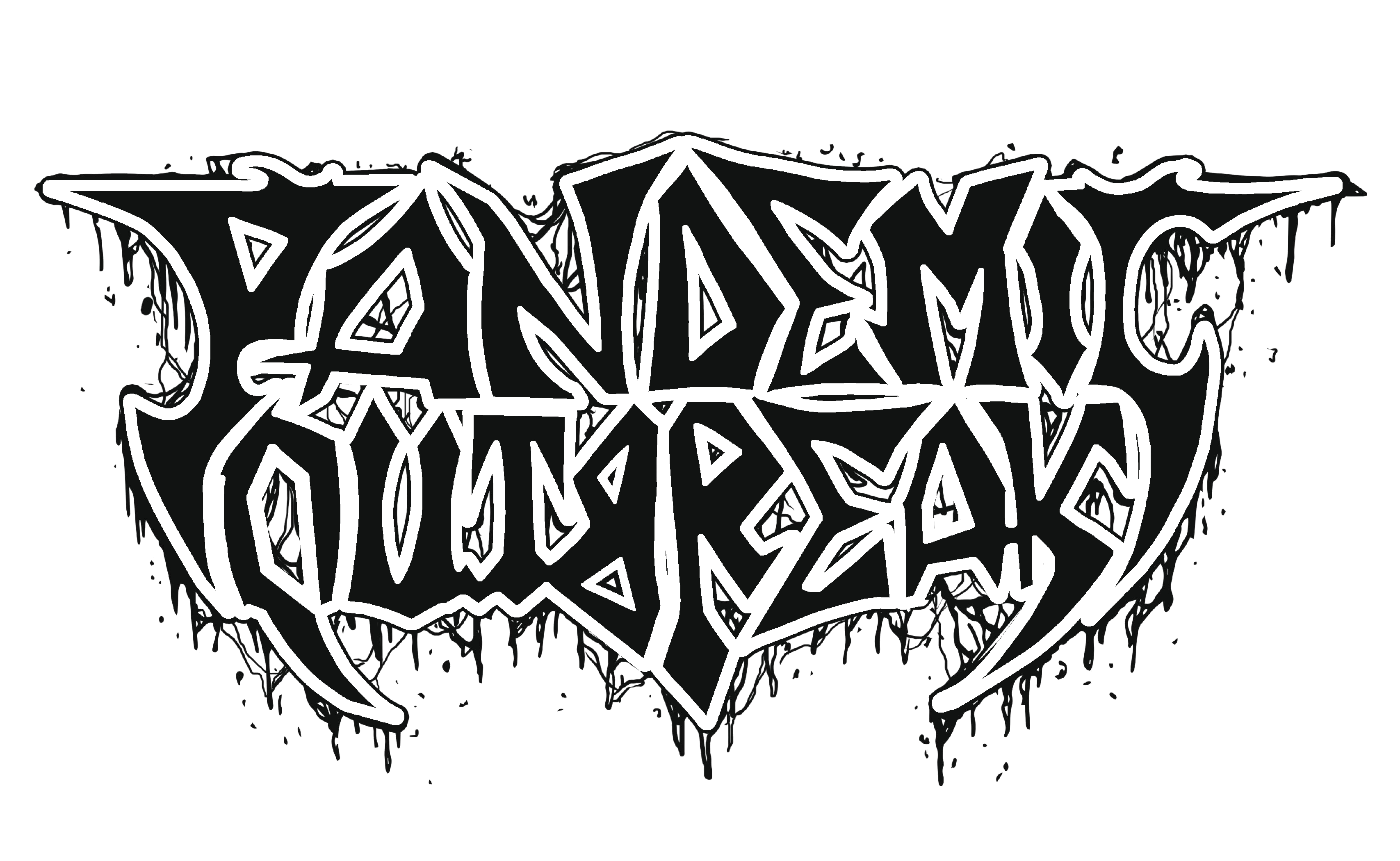 !!!DEATH METAL FROM POLAND!!!
We had a conversation with Mateusz Mencel (Guitars/Vocals). Enjoy!
Welcome to the FILTHY DOGS OF METAL Webzine.
Tell us a few things about PANDEMIC OUTBREAK (Members, Starting Year etc).
Hi! Me (Mateusz Mencel, guitar and vocs) and Szymon (drummer) created our band at the end of 2014. We wanted to play thrash metal, but through the years we changed the direction of our music and it evolve into more death metal, but with a really strong thrash metal foundation. Our very first ep "Rise of the Damned" is an example of music we have been playing at the beginning of a band. The next EP "Collecting the Trophies" is a consequence of old-school death metal impact. "Skulls Beneath the Cross" is a full album in the vein of death/thrash inspired by Morbid Angel, Sepultura, Sadus, Vader, etc. On the second guitar is Paweł Snarski (also Frightful) and Michał Kotwicki (ex-Raging Death, ex-Abuser).
You have recently released your album ''Skulls Beneath The Cross''. What is the feedback from your audience as well as from the press?
Yeah, it's better than we thought. We got a lot of streams of our album and a video on Youtube, Spotify, etc. Also, a lot of people bought our CD directly from us and it make us happy. We received very good reviews saying that we are the next Vader (haha). I also received a message from the guitarist of Vader (SPIDER) and he liked it.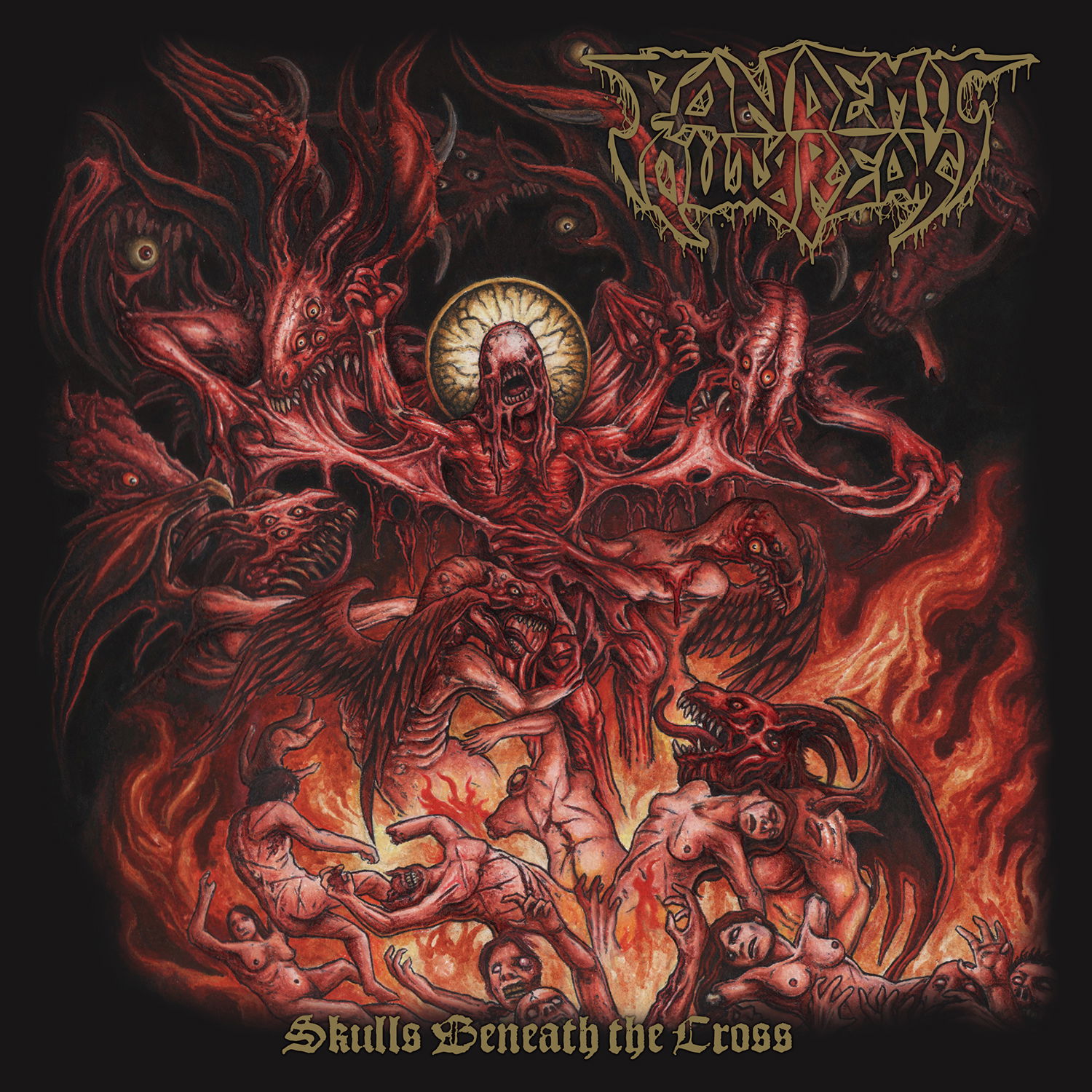 How did your cooperation with Awakening Records occur & what are you prefer most Label or DIY and why?
The leader of Awakening Records, Li Meng received our EP C.T.T. from the label called Kill Again Records. After a few streams, he sent me a message with a question about our future recording plans. That was funny because it happened one week before the recording of drums for the album. A had a little conversation between us and a few months later I came back to him with an album. He liked it and we are on the label. We are choosing the Label way. It's because it helps a lot a band. We can focus on the music, and the label helps us to put it together. Some things it's good to make DIY but, when we are thinking about a full album, it's necessary to be released professionally. We can't achieve this quality on our own.
Do you prefer Vinyl, Tape, CD or Digital Format and why is that?
It depends. Most of the time I'm listening to music in my car. My previous one had a cassette radio, and at this time I bought more cassettes. Now I have a CD player, and I choose CD more often. With the band, we spend a lot of a great time listening to cassettes. We have been traveling a lot of hours in my car to the concerts and listening to Metallica, Venom, Morbid Angel, Running Wild, etc.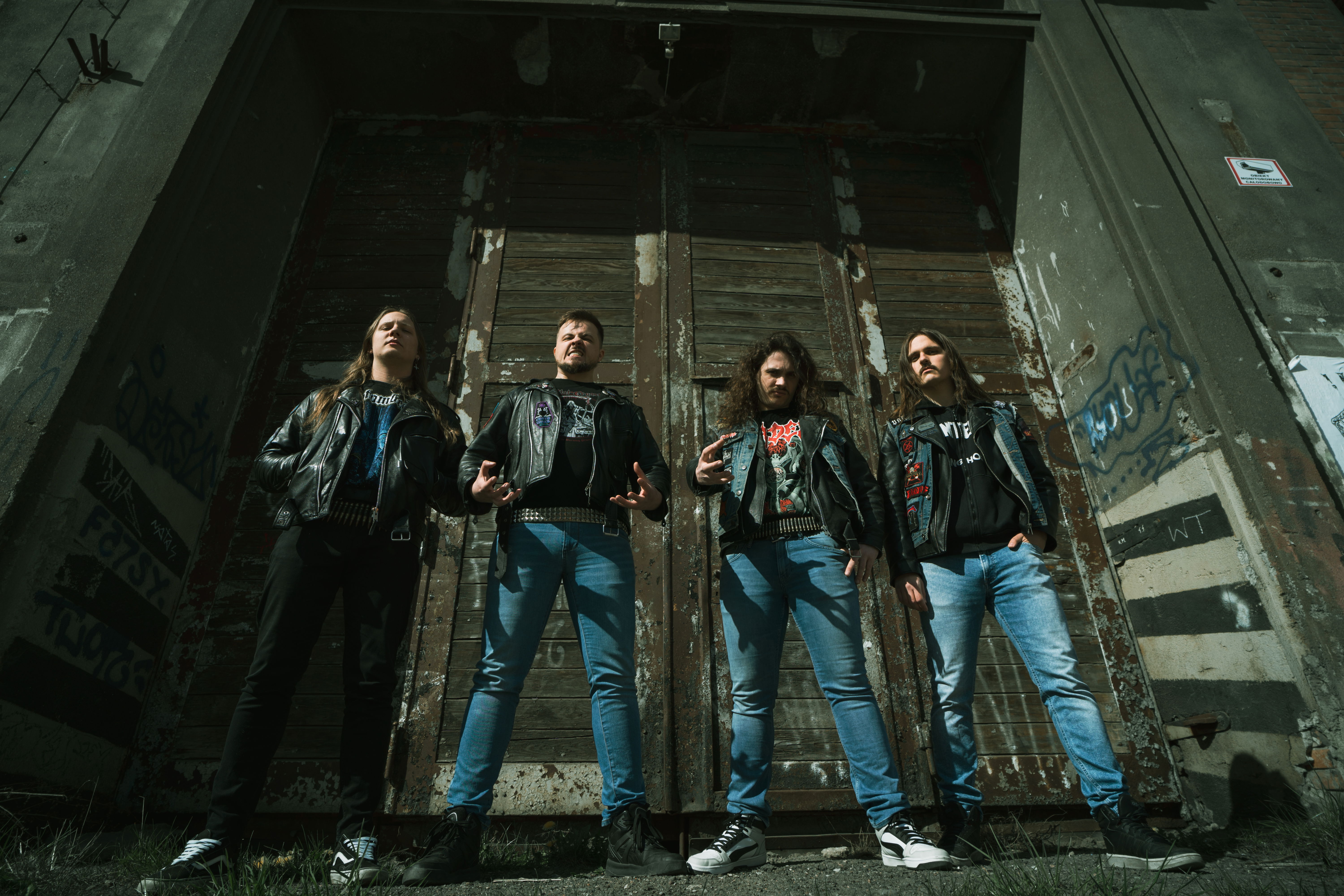 Your music style is Death/Thrash Metal. Which are your main influences (Favourite Artists / Bands etc.)
I mentioned some of the influences in the first question. I can add Pestilence, Blood Incantation, Death. Early days we have been inspired by Toxic Holocaust and some metal punk bands.Later, after joining Paweł Snarski (guitar) to the band, we changed direction a little bit. Into more brutal, and aggressive style.
Which things, do you think, a Band should sacrifice in order to succeed? Have you ever sacrificed anything in your life for a better future of your Band?
It's a really difficult question. For the first, I can't give any advice. I think bands should practice being more precise. Hard work is necessary and bandmates should be responsible for their work. Don't drink a lot before the shows, because if something fails, it's almost for sure it's because of the alcohol and drugs. A few years back, with my first band, I got drunk before entering the stage. I had a problem playing the guitar and the show was not so good. After this event, I'm sober before the shows. And I know, that If I fail, it's because I need to practice more.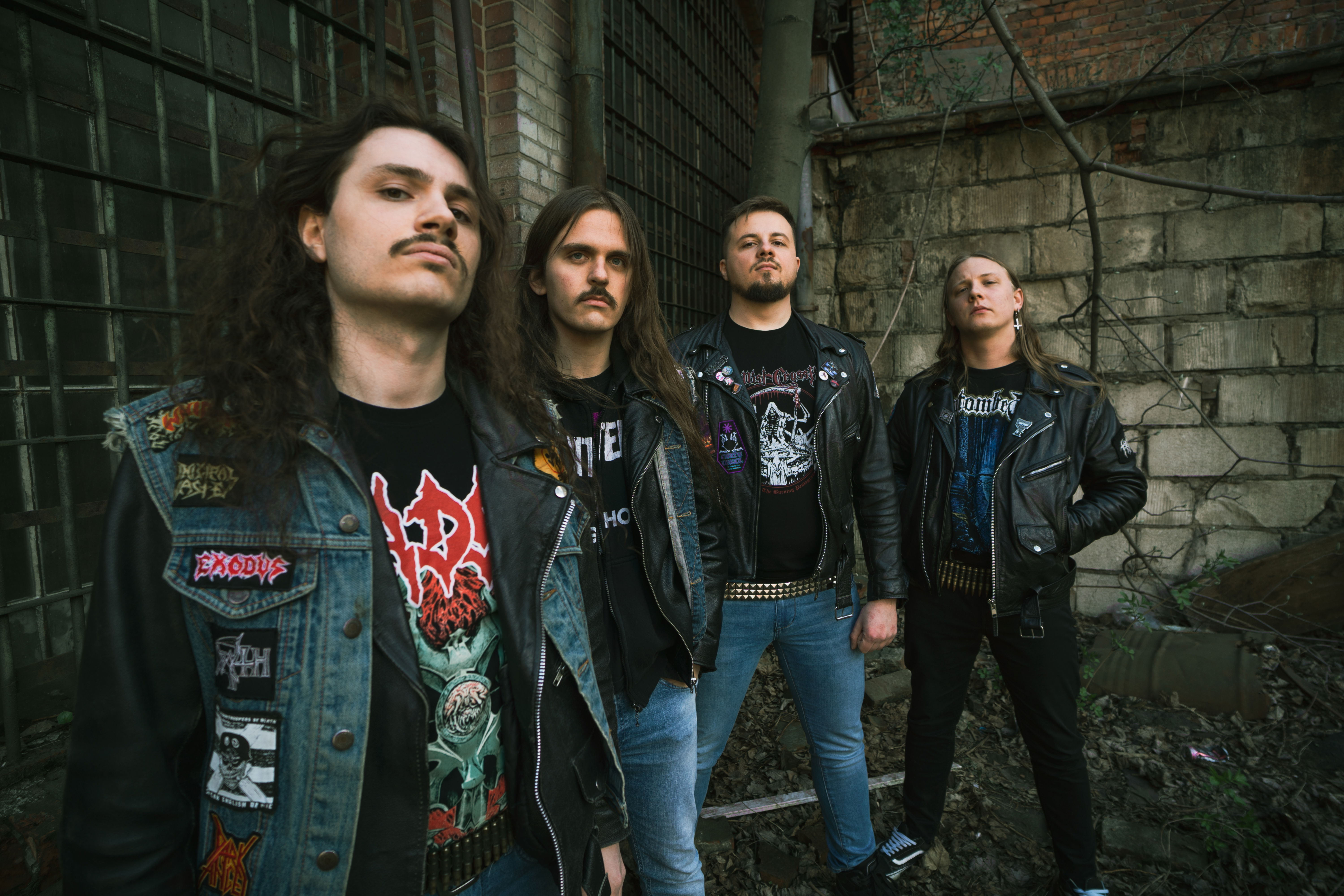 Describe your ideal live show as a performance Band. Have you already experienced that?
Ideal shows never exist. (haha) Every show is unique. It depends on how I feel, my mood, and the mood of my bandmates. So I can't describe that. But I got in my memory one concert. A few years back, we played a show somewhere in Poland, and one of the moshing people was a blind man. It was incredible.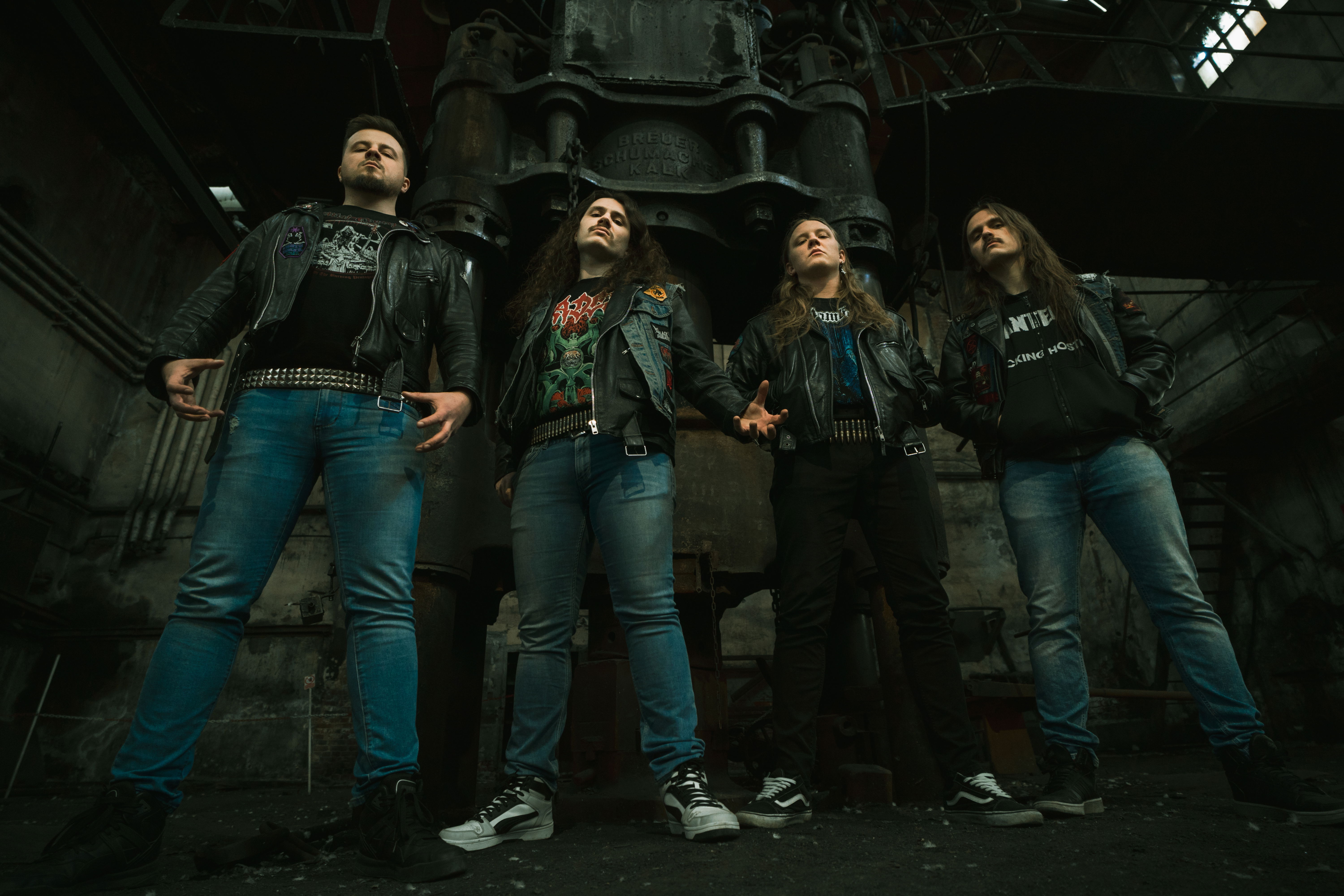 Which attributes, do you think, that a new Death/Thrash Metal Band should have in order to gain identity and be unique?
Another hard question, because I don't know the answer. (haha) It's hard to answer because there is not one straight recipe for it. We are doing what we like.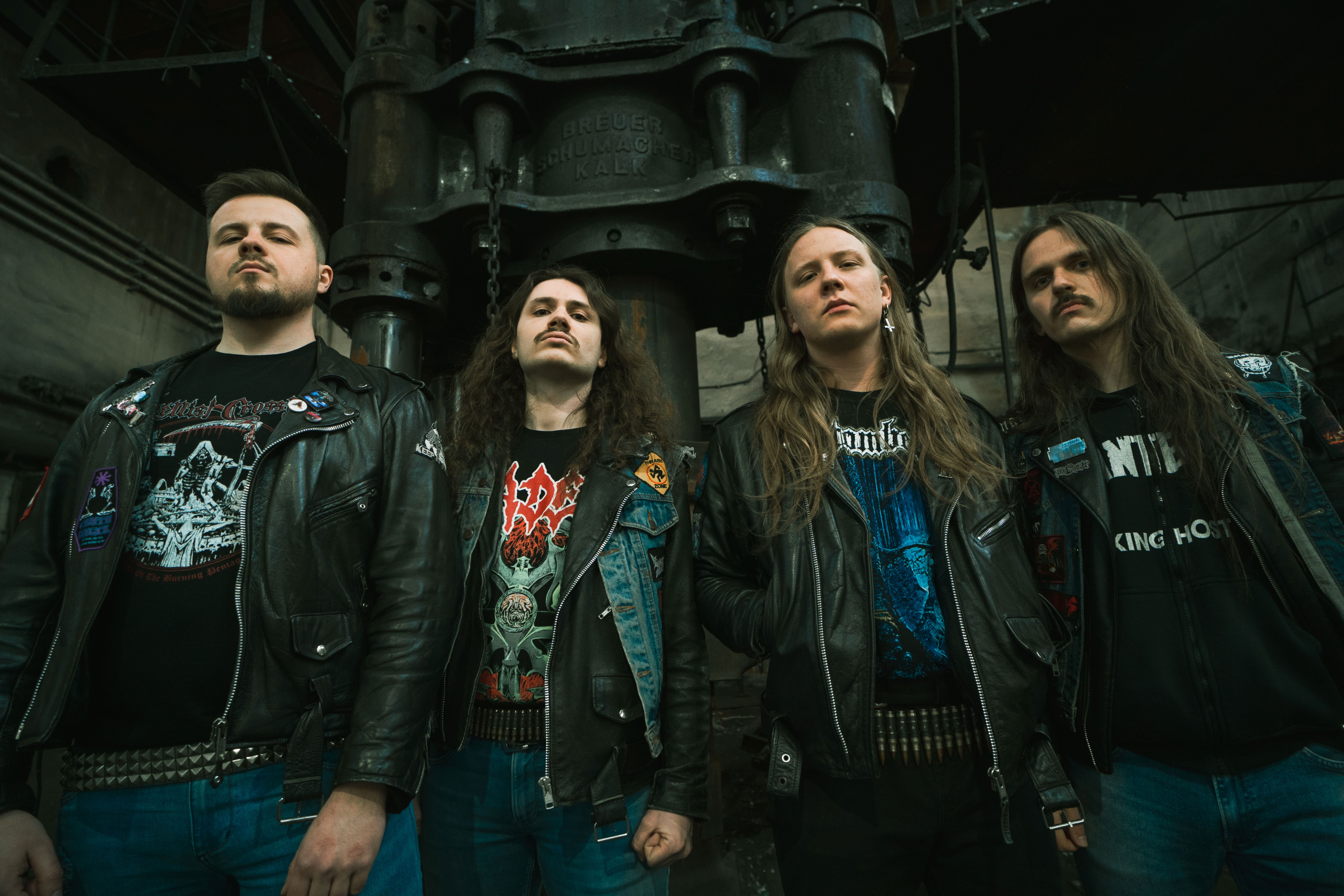 Do you believe that Digital Platforms help the new Death/Thrash Metal Bands? Which, do you think, is the ideal way for a Band to promote its work?
We are using our Facebook page to spread the news about our band. Updating information about concerts, events, and photos. Thrasher Nicaragua updated our music video on Facebook and we reached a pretty big audience. We have our own Youtube channel, and cooperating with the New Wave of Oldschool Thrash Metal on Youtube They updated our second EP and Album. It helped us to get a bigger audience. But the biggest help gave us Awakening Records. We had a good released CD version of the album. It's a quality product. You can check it on our FB page.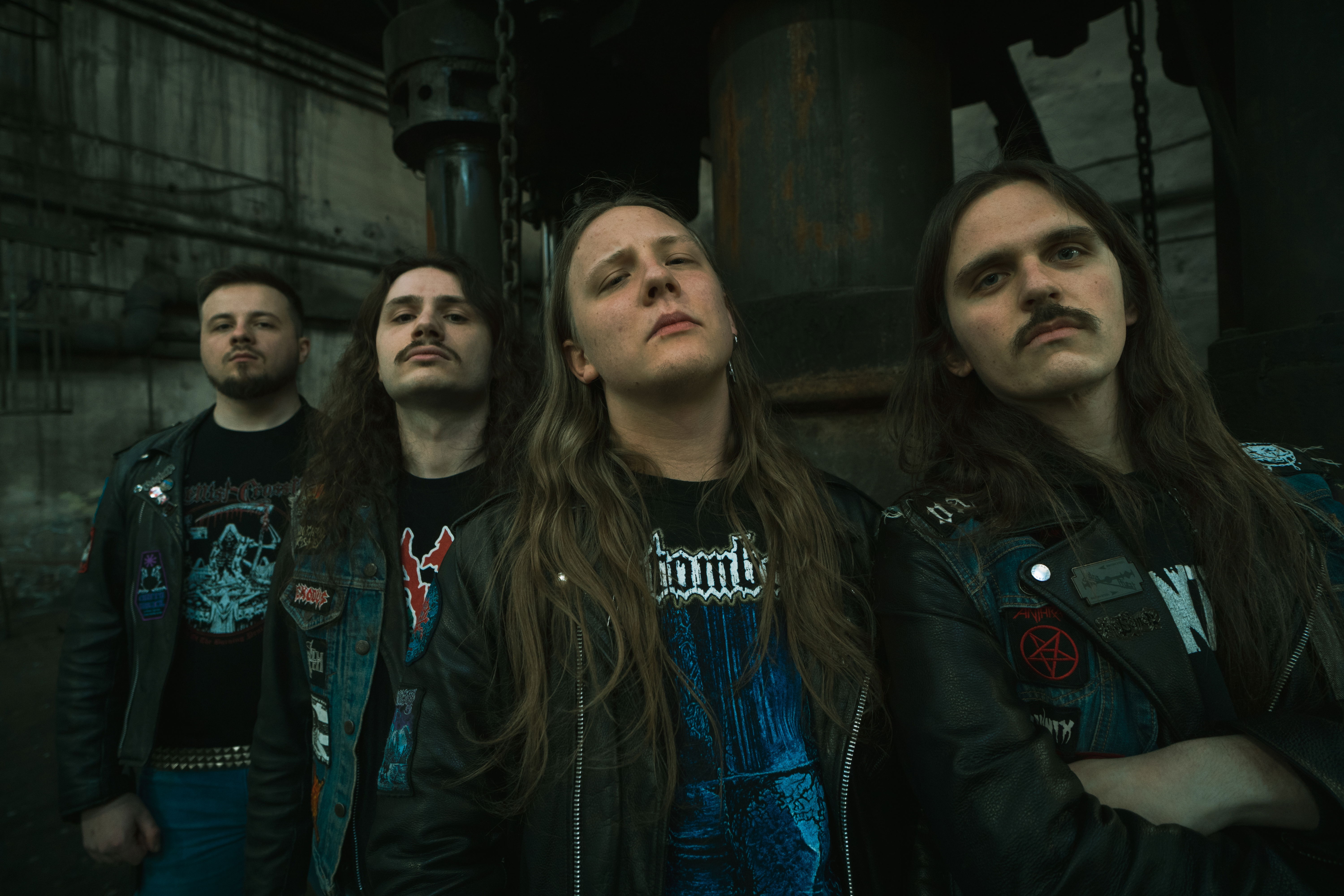 Tell us a few things about the New Underground Metal Scene in Poland (Bands, Fanzines, Webzines, Metal Clubs etc.)
There are a few great young bands in our country. I have in my mind Gallower, Abominated, Black Hosts, Armagh, Pandemic, Nuclear Holocaust, Funeral Mass, Zenith, and many others. In our hometown, the movement is not so big for years. But after the covid breakdown, the local event was full of new blood. This makes me happy. We will see for how long new people will support local bands. For sure, you should check Welcome to the Morbid Blog and Necroscope Metal Zine. Both are doing a great job of supporting underground bands and keeping old school alive.
Do you know anything about the Hellenic Metal Scene?
Unfortunately nothing.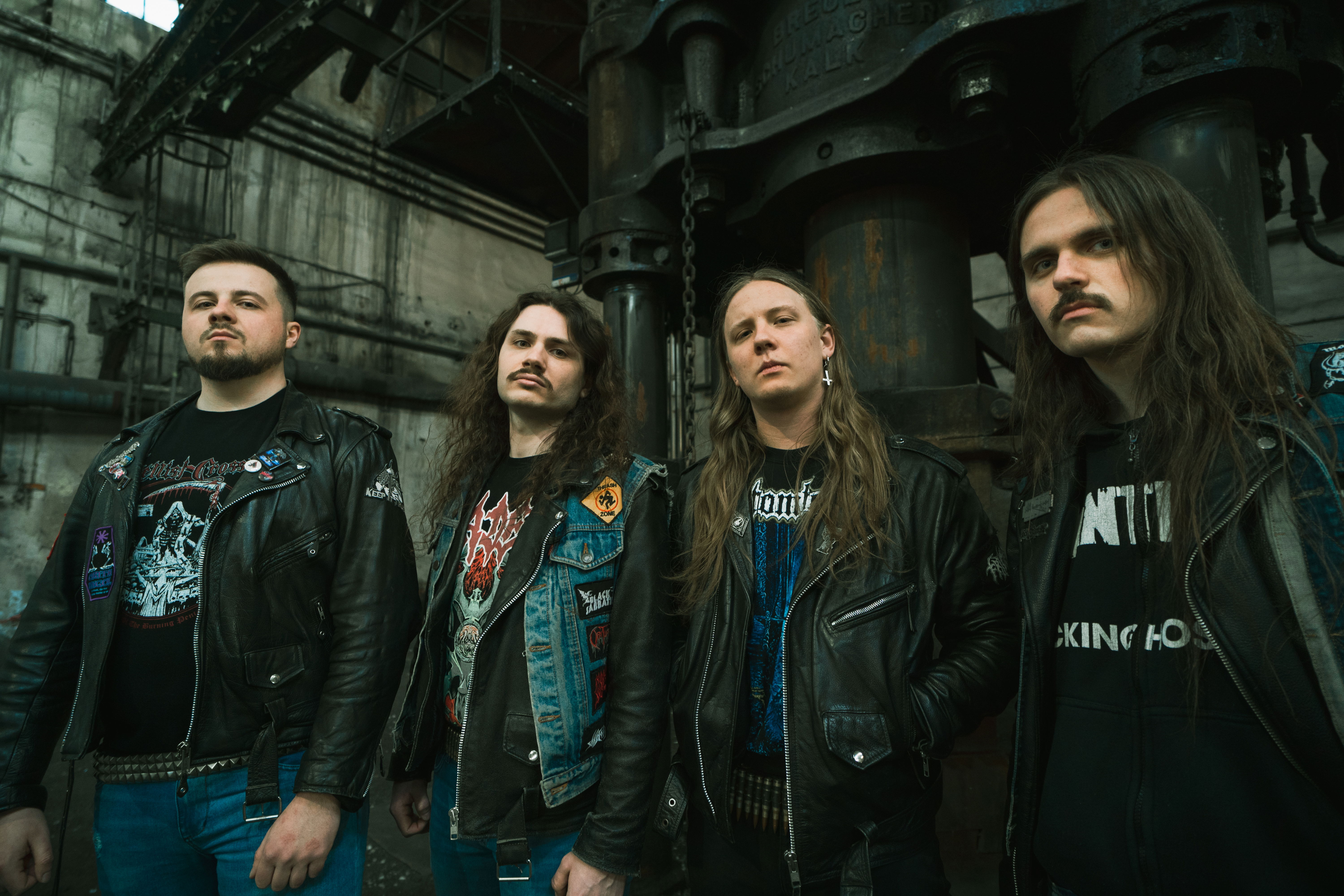 What are your future plans?
Play some gigs and have a great time partying with our friends. In the meantime, we will create new material for our second record. We want to play a bigger tour or support before the giants of death/thrash metal. We will see what the future brings.
Thank you very much for your time & Keep up the good work! The closure is yours.
Filthy Dogs of Metal readers. We are fucking PANDEMIC OUTBREAK, and we are playing death metal. Thank you for your time. Keep supporting your local scene and bands. DEATH METAL PATHOLOGY.
By Steve the Filthy Dog.
PANDEMIC OUTBREAK CONTACT:
https://www.facebook.com/pxoxdeathrash
https://www.instagram.com/pxox_deathrash/
https://soundcloud.com/user-809707067
AWAKENING RECORDS CONTACT:
http://www.awakeningrecords.cn/
https://awakeningrecordscn.bigcartel....
https://awakeningrecordscn.bandcamp.com/
https://www.facebook.com/awakeningrec...
https://www.instagram.com/awakeningre...