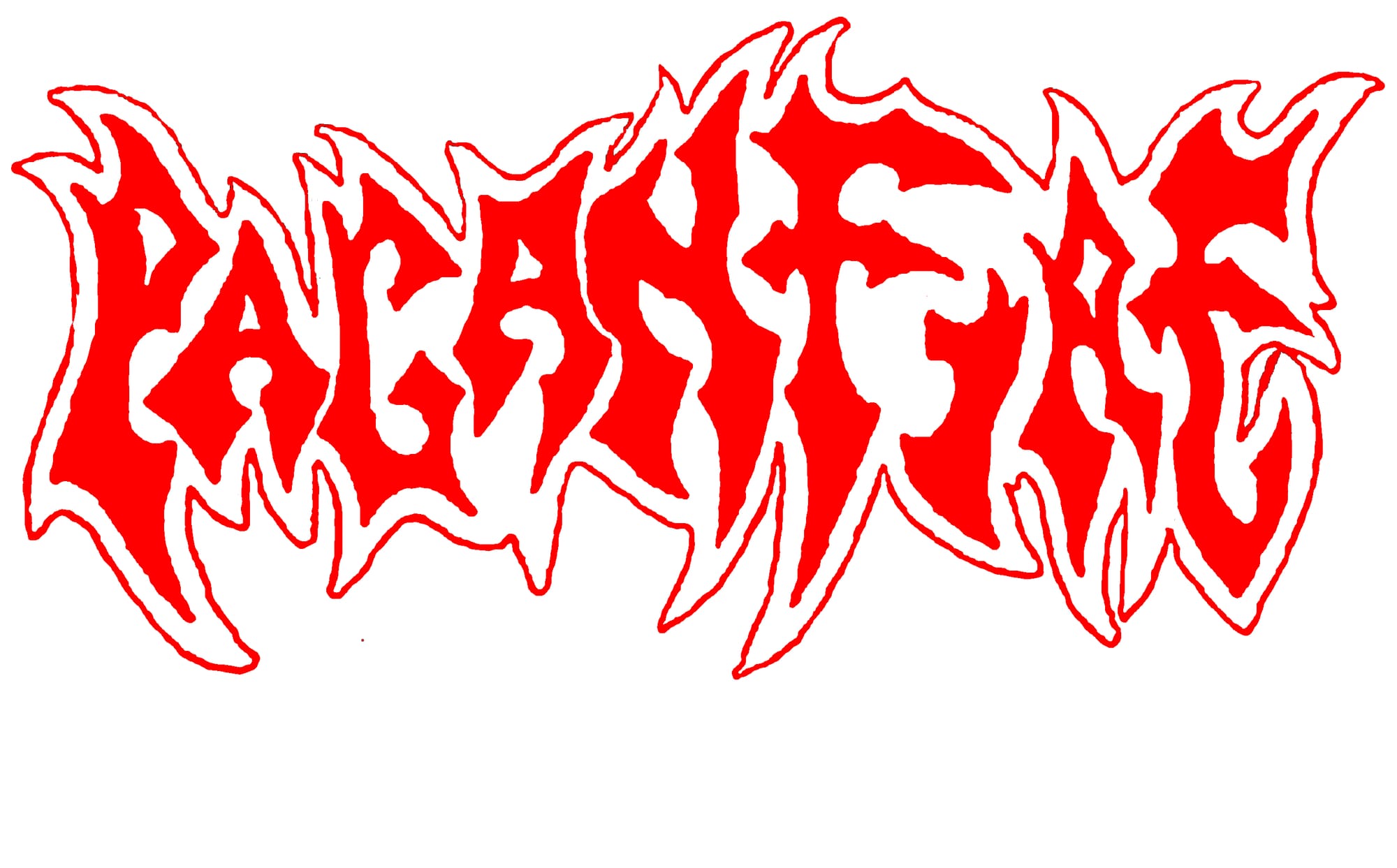 !!!TRUE THRASH METAL FROM PHILIPPINES!!!
We had a conversation with Nonoy (Guitars). Enjoy!
Welcome to the FILTHY DOGS OF METAL Webzine.

1. Tell us a few things about PAGANFIRE (Members, Starting Year etc).
The current ragers of PAGANFIRE are Nonoy - Axe, M.A. - Axe, Vro - Bass, Vocals, Jay - Drums.
Me and Jay have been in doing covers back in 1999, we used the name PAGANFIRE in 2001, Vro came to the fold in 2002, M.A. joined in 2008.
We participated on a live tape on 2003 (with only cover tracks!) and released the first demo in 2004, and since then there was no turning back!!

2. You have been active as a band with many releases since 2004. What is the Feedback from your audience as well as from the Press?
As always, reactions are mixed, some love us, some loathe us which is expected, but after all this time, i am honored that those who
support us are total maniacs of metal and not just some arrogant newcomer or whatever! True underground metal is not for everybody all the time anyway so it's no big deal.

3. Your music is Pure Thrash Metal from the 80s, so, which are your main influences (Favourite Artists / Bands etc.)
Personally I am into most aggressive music be it punk, hardcore, and various subgenres of metal, but as a band our common reference will always be true thrash metal!! Some bands would be Dark Angel, Demolition Hammer, Mercyful Fate, Slayer, Metallica, Megadeth, Iron Maiden and so on, As for me i am into the noise of Holy Terror, Order From Chaos, Protector among others!!

4. Do you prefer Vinyl, Tape, CD or Digital Format and why is that?
I have a bit of every format in my collection, but since you have asked my holy grail is the tape!! Perhaps because i have grown up using it?
Tapes are very durable and easier to store than the other formats, Cd's are good for archives and vinyl of course is the most novel of 'em all,
as long as it is in physical form that is OK with me, I just don't like "collecting" MP3's or other files, argh!!!

5. You have cooperated with many labels in the past. So, after that experience, what would you say that is better for PAGANFIRE? Label or DIY and why?
Always better to do both!! Being both D.I.Y. and on a label is favorable for PAGANFIRE so i do not think we will turn our back on any soon,
and besides we haven't worked with erstwhile "bigger" labels, hopefully they will be next!! We'll write, record and release our material as long as we can and if ANYONE show's interest and wants to work with us, that will be no problem, all they have to do is ask!!! DIY is OK as all liberty with the material is intact including the choice who and what to work with, labels help us get the material out there, on formats that we can't make ourselves, citing this, it's favorable for us, so the only choice is to keep on doing this!! Onward!!!

6. You have been an active band almost 15 years! Are there any changes in the band as well as in the Philippines Metal Scene within all those years?
For the band, we are still the same maniacs, our kids just got older!! argh! and perhaps we now have some studio experience, and maybe some dexterity with the instruments?
I don't know! For the Philippine scene, I still think there is none! it's just a group of individuals whose activities resemble a "scene", there's a lot of talent but sadly less vision, seriously speaking, it's bleak, rip-offs still around, shallow bands, kiss ass zines, and people who continuously exploit metal for so called profit!! Let's just see what the future will bring!!

7. Describe your ideal live show as a performance Band. Have you already experienced that?
As a whole an ideal live show is where both the bands and crowd are all celebrating metal! with the band enjoying every second of it and totally not giving a fuck but to melt people's faces with their material! Yes, we have experienced that quite a number of times, in small clubs with average/decent equipment/backline and look forward to do it again and again and again!!!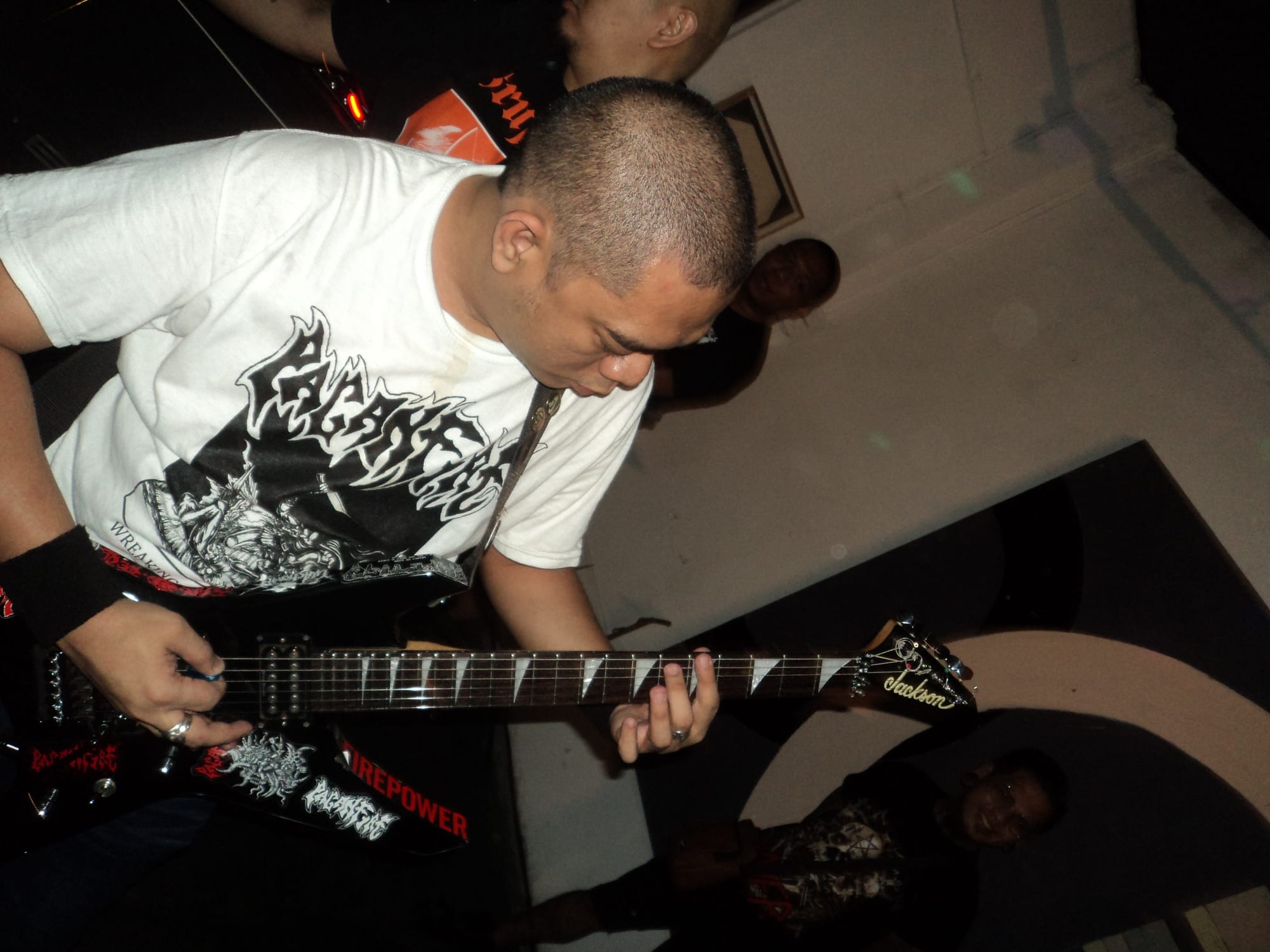 8. Which things, do you think, a Band should sacrifice in order to succeed?
Have you ever sacrificed anything in your life for a better future of your Band?
Time, money and everything else in between!! Success depends on how you define it, if it's touring the world and selling millions of records, that's a completely different story!
Of course I did, some shitty things in life that should go, those are not sacrifices but just some choices we all have to make, to me it's normal and after that what happens? Of course we turn the volume, grab some beers and stay metal!!!!

9. Tell us a few things about the New Underground Trash Metal Scene in Philippines (Bands, Fanzines, Webzines, Metal Clubs etc.)
There is no thrash metal scene around here, there are a few other bands that call themselves thrash metal, but then again being the old farts that we are, we absolutely know fucking better!!
No thrash metal zines, no thrash metal venues, no nothing, no everything.. everything is dead!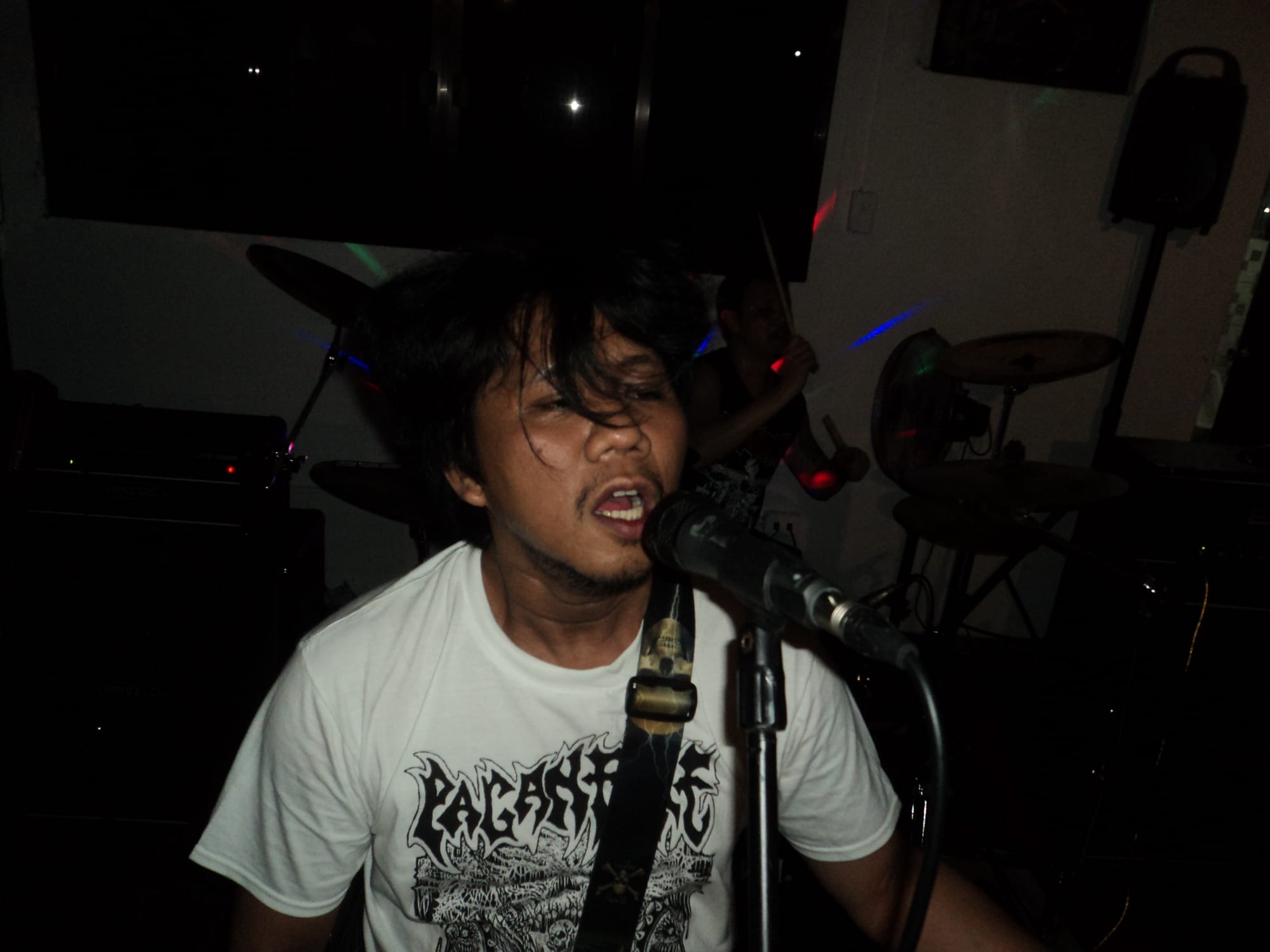 10. Do you see any differences between Philippines Metal Scene & EU Metal Scene (Labels, Bands, Fans etc)? Which you prefer most?
I haven't been to Europe but as far as i know, being in first world countries, you have easier access to instruments, backlines and tours, none of that opportunities exist here!
But being the maniacs that we are in this 3rd world hellhole, i know bands and personas who can also play as great or better!! Given the chance we would of course be glad to do a trek of Europe, play the same venues with the same equipment, now that will be a total thrash metal assault! Labels and bands? there is no one to compare against!! European contacts I made are all maniacs
be it bands, labels, zines or fans, everyone I met are true Metalheads!! And hopefully I won't be disappointed soon!!

11. Do you know anything about the Hellenic Metal Scene?
I used to be in contact with the maniac of Black Blood zine, do you know where he is now? and his band Hieropanth's Descent? I also know Fistbang and Manos, the maniac who put out the Paganfire/Cum Sock Cd-r,
aside from those people i can't remember anyone else who I used to be in contact with, sorry If I missed anyone! as for bands i am a huge fan of UNHOLY ARCHANGEL got their CD's and tapes, no vinyl yet! I know Rotting Christ too of course!!
and now i Know FILTHY DOGS!!!!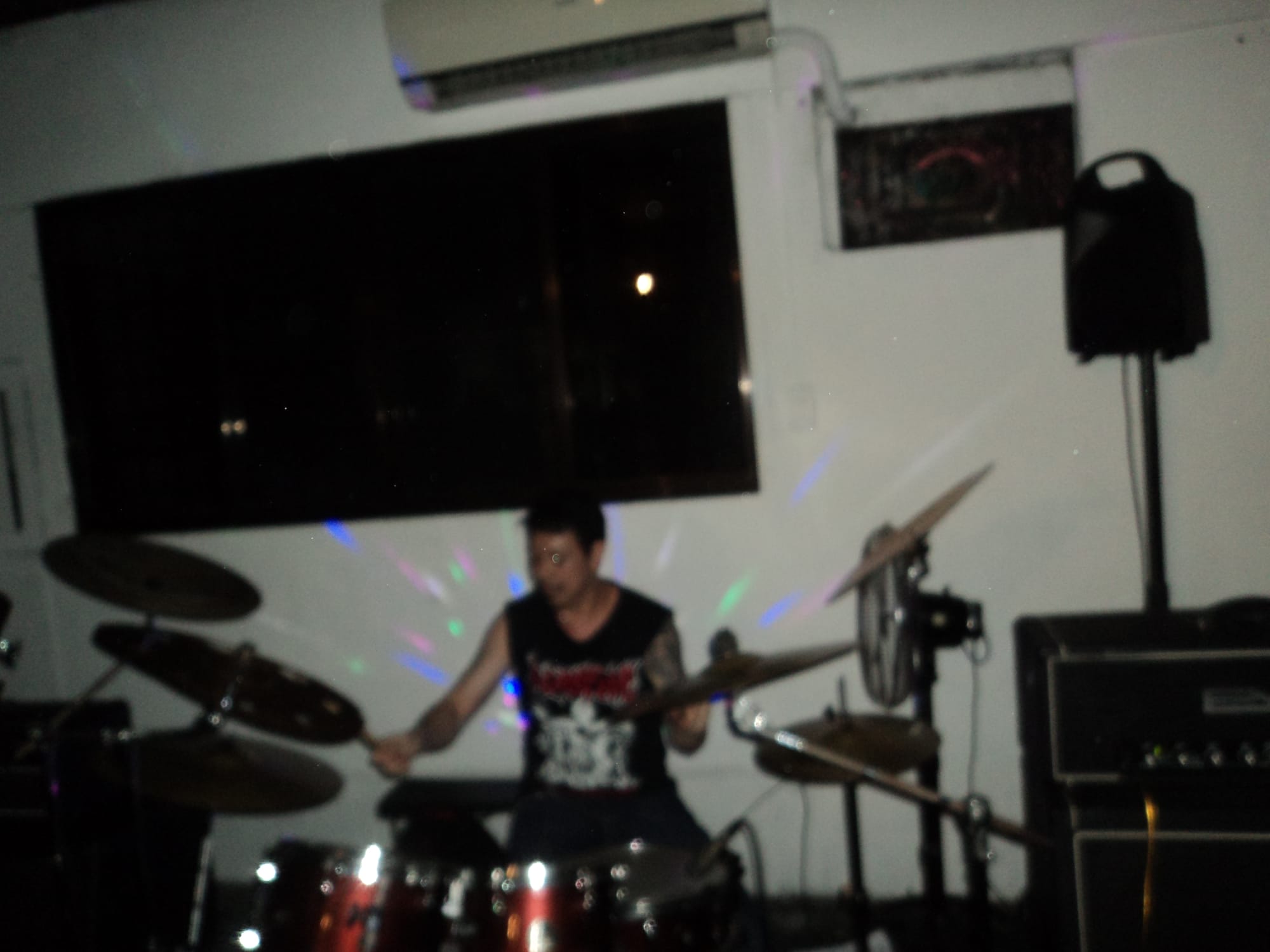 12. What are the Future plans of PAGANFIRE?
As we speak the idea is to finish the last song for the second album, we got 7 ready, and that one awaits!! we also have other releases being planned, but as always i prefer not to talk about any of them unless they are out and ready!!!

13. Thank you very much for your time & Keep up the good work! The closure is yours...
Thank you very much FILTHY DOGS OF METAL!! stay rabid and bite all those poseurs DEAD!!! KAMATAYAN SA HUWAD NA METAL!!! Anyone interested with cd's, tapes, shirts, and other merchandise get in touch!! email me: paganfire13@yahoo.com, zines, bands, labels etc etc write now!!!!!
By Steve the Filthy Dog.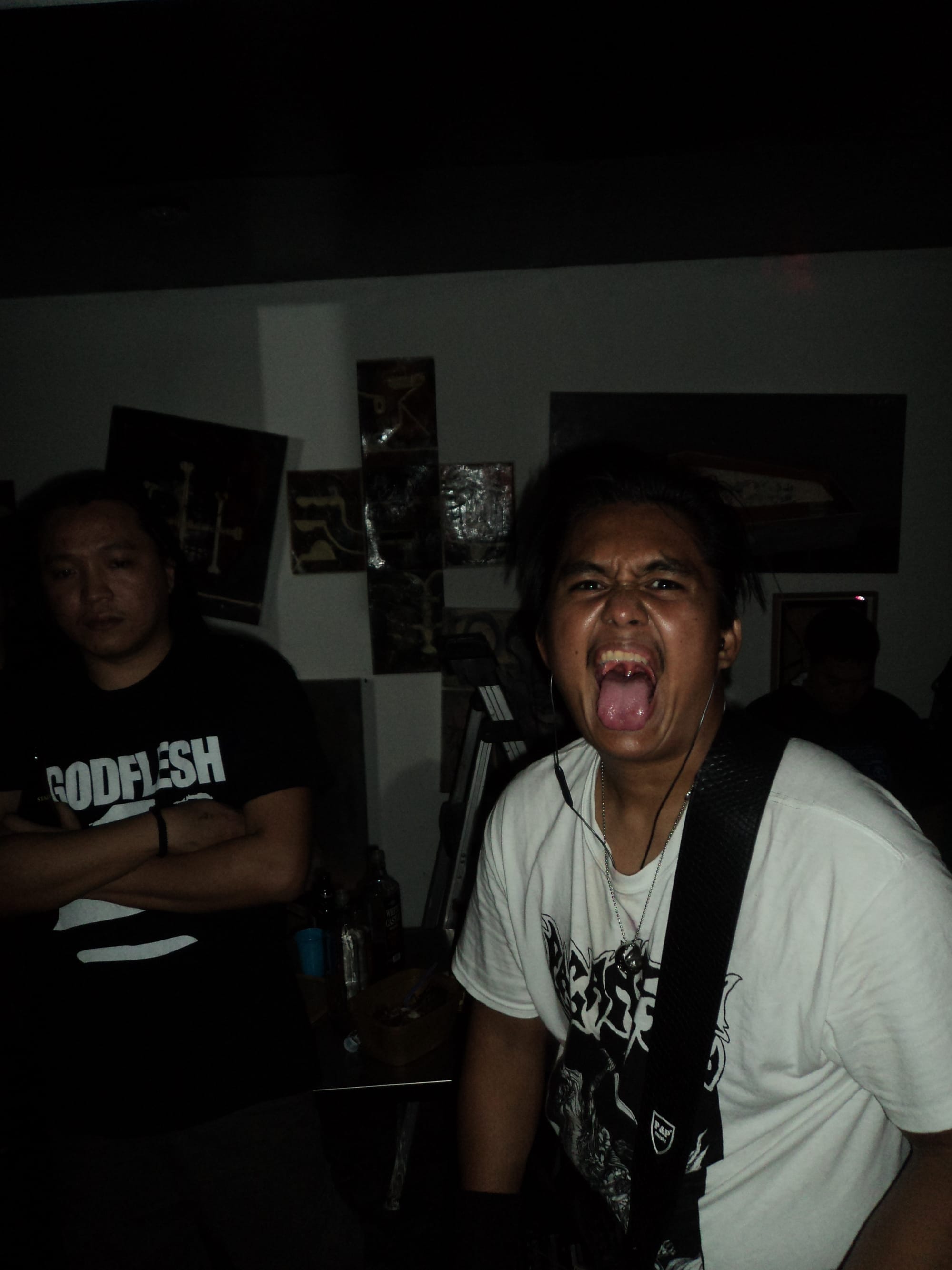 PAGANFIRE CONTACT:
paganfire13@yahoo.com