!!!DUTCH SPEED METAL!!!

We had a conversation with OVERRULED. Enjoy!
Welcome to the FILTHY DOGS OF METAL Webzine.
1. Tell us a few things about OVERRULED (Members, Starting Year etc).
Hey there, thanks for having us! We're Overruled from The Netherlands and we're one of most energetic live bands you'll find in this little country of cheese and wooden shoes. We're a 4 piece band who started out in 2012, no serious intentions, just a bunch of teens with guitars, as cliché as it gets. Around 2015 we had some line up changes and decided we really had to get this band out there, stepping it up and just trying to outplay all the bands we shared stages with. This really helped us getting our show going on.
Nowadays for us it's all about ripping up all the stages, being more intense and energetic, running and jumping around like being possessed, giving the crowd a furious intense show. To us there is no fun in checking out a metal band who just stand there, barely giving an actual show. No crowd is going to get wild if you don't make them.
2. Your latest release was the ''Hybris''. What was the Feedback from your audience as well as from the Press?
People really seem to enjoy the album. We especially got a lot of positive feedback from people who experienced the 80's thrash scene themselves, they keep on telling us the record reminds them of the good old days.
We also had tons of killer reviews, that was truly flattering, haha!

3. How did your cooperation with PUNISHMENT 18 Records occur?
Before the ''Hybris'' album we had only put out 1 EP, this was the first piece of recorded music for all of us. So when working on the ''Hybris'' album we decided it was time to step up, finding a label who'd like to release our debut album.
So when the recordings of the ''Hybris'' were done we made a whole bunch of promotion packages and send them out to record labels who seem fitting for us. Punishment 18 was one of the interested labels, they made us an offer which we couldn't deny. Great folks over there at Punishment 18!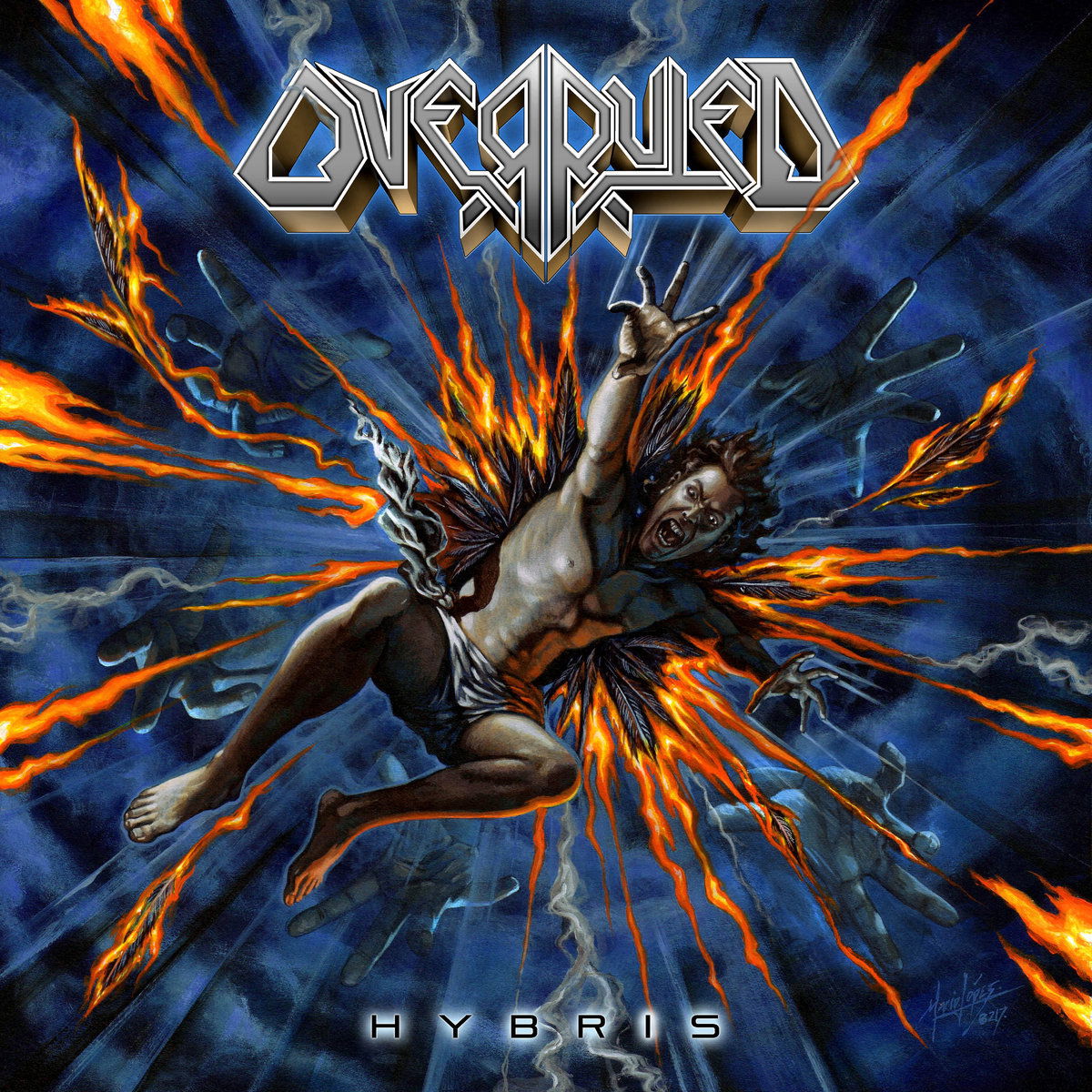 4. Do you prefer Vinyl, Tape, CD or Digital Format and why is that?
I definitely prefer vinyl over CDs or tapes, I guess it has something with the joy of throwing it onto the pickup, have a seat and actually listen to it instead of just having it as a background music. And of course there is the endless goofing around with the sleeves; reading the lyrics, looking at the collages, artworks and all other the other things, I've never been bored with this.
And while a lot of old school fanatics keep on ranting about the streaming services I find them, as a music lover, absolutely fantastic! I used to have multiple stacks of cd's in my car, nothing could fit into the dashboard no more, haha. Nowadays I just use my phone, tune in on Spotify and have the latest albums just there, I actually have the space in my dashboard back, crazy right?
The streaming services are also a really cool way to get into new bands, I really discovered some great bands by listening to random playlists which are based on your own listenings.
5. Your music style is Speed/Thrash Metal. Which are your main influences (Favourite Artists / Bands etc.)
Yes, we'll mix up anything from classic Hard Rock/ Heavy Metal up to savage Thrash Metal but I think the main sound is somewhere in the middle. Our influences are widely spread, though it's not only metal influenced.
As a band we really dig the twin guitar harmonies from bands as Maiden and Mercyful Fate, as you listen to the ''Hybris'' album you'll hear quite some of those. Also (and very obviously) we're very much into the fast paced stuff from bands like Forbidden, Agent Steel and VioLence, to name a few.
6. Which things, do you think, a Band should sacrifice in order to succeed?
Time, you'll find yourself sacrificing a shitload of time. If you actually want to achieve something you have to be very committed. If you think you're spending enough time and effort on your band, then you probably aren't. Remember, there is a lot of fishing in the very same pond. It's all a matter of how much time will you dedicate to the thing you love to do.
7. Describe your ideal live show as a performance Band. Have you already experienced that?
We've got this wicked outdoor festival here called Pitfest, we played there last summer and it came pretty close to this 'ideal live show'. A pretty big packed tentstage with raging moshpits, people shouting along and going absolutely mental. A fucking energetic evening where we trigger the crowd, and where the crowd triggers us back, just imagine it...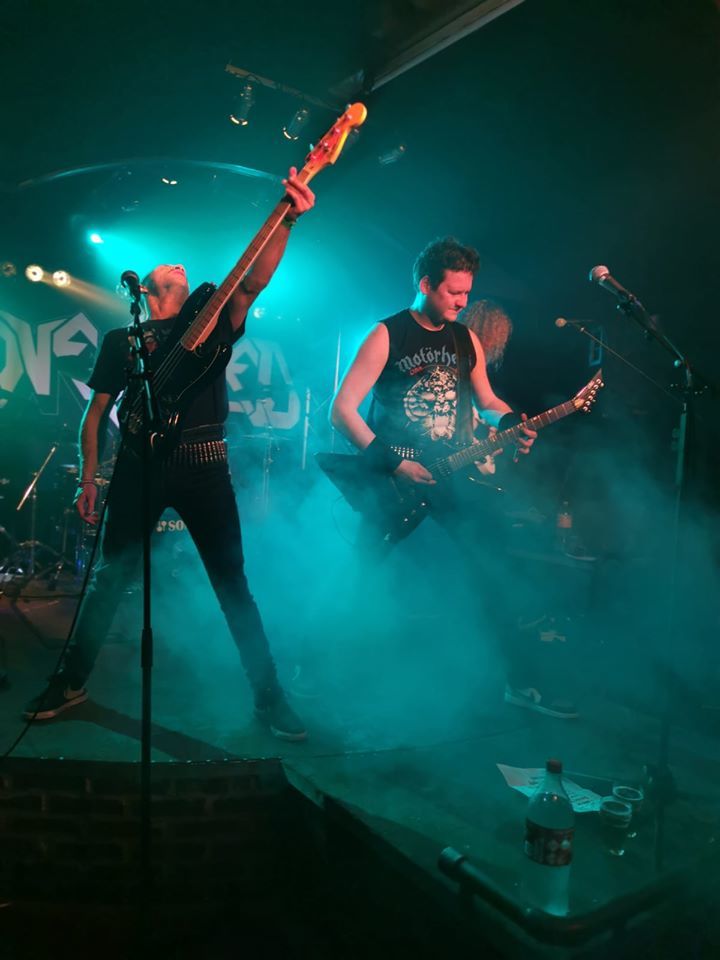 8. Which attributes, do you think, that a new band should have in order to gain identity and be unique?
Attributes can be a cool addition to a show, but if your band is not really giving it all than attributes won't save you. The thing which will get me excited at a show is a band with an attitude, a band who actually work their asses off to get you to throw your fist in the air, a band who will go to the maximum. If you don't know what that means, go and see a fuckin' Violator show!
9. Do you believe that Bandcamp and other Digital Platforms help the new bands? Which, do you think, is the ideal way for a Band to promote its work?
Absolutely, Bandcamp is a great way to promote your music. I really like the combination of the listening platform and the webshop. If someone is into your music they are able to get merchandise directly from the band, something which I prefer to do myself as well.
Streaming services like Spotify are pretty nice to use, but not very profitable if you don't have like 100k monthly listeners. But it gets your music around, it gets listened and that is important to us.
10. Tell us a few things about the New Underground Speed Metal Scene in Netherlands (Bands, Fanzines, Webzines, Metal Clubs etc.)
The metal scene is very alive over here. It's a small country with a lot of venues, so it feels like every weekend you can visit a show on every street corner. We've got a shitload of great bands as well, some ones we really dig are Massive Assault, God Dethroned, Suffering Quota, Nuclear Devastation to name a few.
We've also got a couple of really cool festivals in the area like Pitfest, Graveland, Schoonebeek Deathfest and many more.
Though if you're really looking for a speedmetal scene I suggest to visit Belgium, the old school scene is very alive over there (check out bands like Bütcher, Evil Invaders, Slaughter Messiah, Speed Queen, Evil Invaders).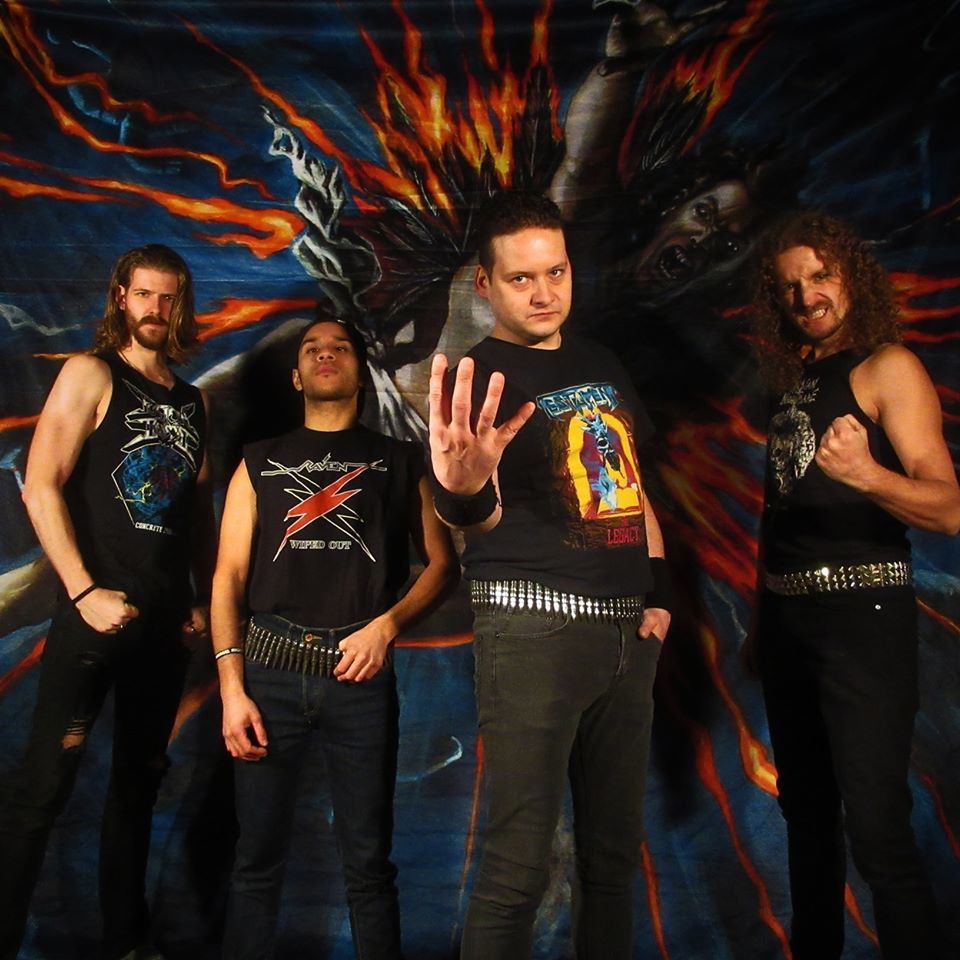 11. Do you know anything about the Hellenic Metal Scene?
We know you have the Up The Hammers festival and their great line-ups. Besides that we are unfortunately way to unfamiliar with your scene, so drop us a message you Hellenic Maniax, let's arrange a killer party with furious metal and steeeeeeeeeeeeeeeeeeeeeeeeeeeel! (Try your best John Cyriis impersonation)
12. What are your future plans?
Finish the new record, raging stages all over, get mental and repeat!
13. Thank you very much for your time & Keep up the good work! The closure is yours.
The pleasure is all ours. If this has made you maniax curious, go and check out Overruled and let the Filthy Dogs Of Metal forever howl!!!
By Steve the Filthy Dog.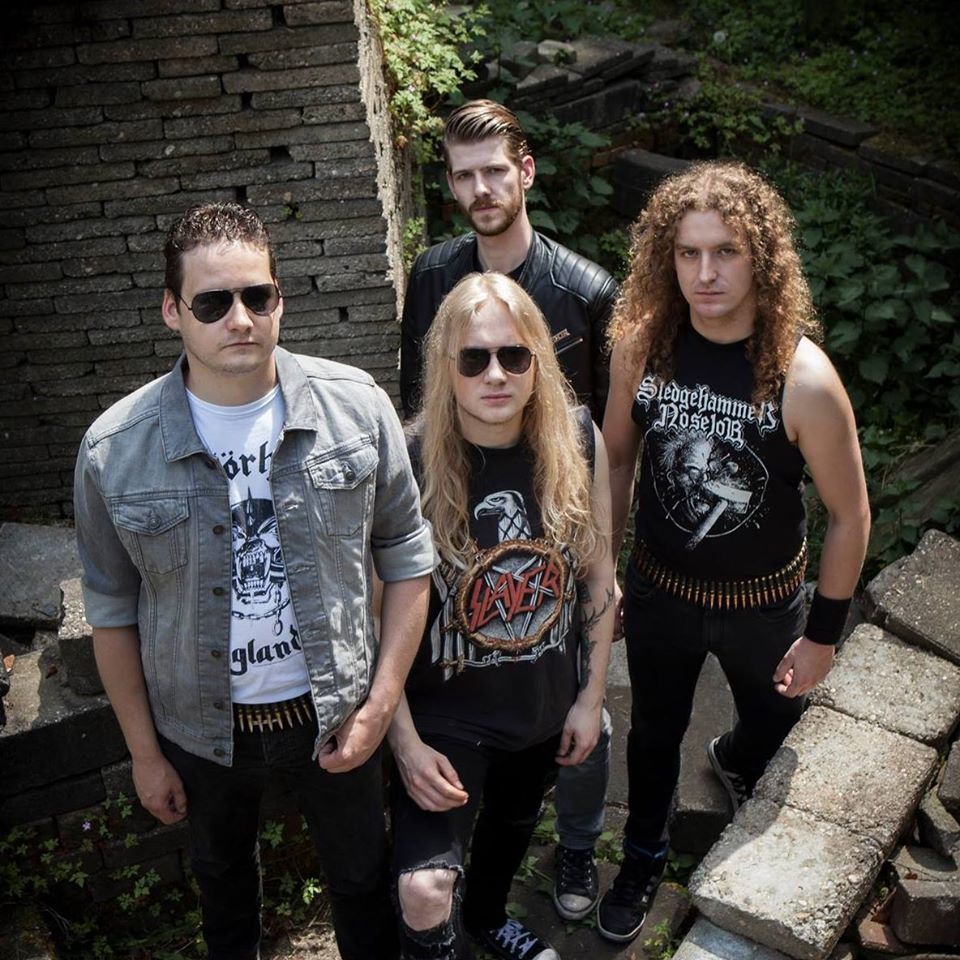 OVERRULED CONTACT:
https://overruled.bandcamp.com/
https://www.facebook.com/Overruledband/
https://www.overruledband.com/