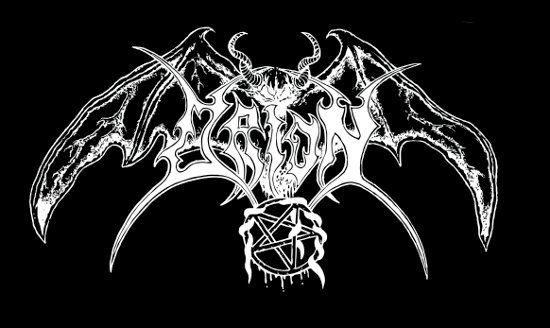 !!!DEATH THRASH METAL FROM CHILE!!!
Welcome to the FILTHY DOGS OF METAL Webzine.
Tell us a few things about ORION (Members, Starting Year etc)
Orion was born at the end of 2001 in San Javier, a town in south-central Chile, with the intention of creating metal from the glorious eighties. Over the years, and after several line-ups and city changes, we have had the opportunity to live in Santiago, the capital of Chile, which has allowed us to have enough time to rehearse and compose. Nowadays the band is formed by A. Destructor on drums, Pacto on guitar and myself (D. L. Mayhem) on bass and vocals. However, our line-up until recently included Toku Gerard on the other guitar.
In 2020 you released your album "Mysterivm Cosmographicvm". What was the feedback from your audience as well as from the press?
The reviews for our LP have been quite positive. Copies in Chile sold out quickly and we have received very good comments. In the press it has also been well received, with reviews from different countries, which shows us that it has had a good distribution. Unfortunately due to the shitty context in which we are living worldwide we haven't been able to present it live yet, so we don't have a feedback from the concerts, but in general we are very happy with the reactions that Mysterium Cosmographicum generated. We are looking forward to perform it once and for all at festivals, even if it's only a couple of times before releasing new material.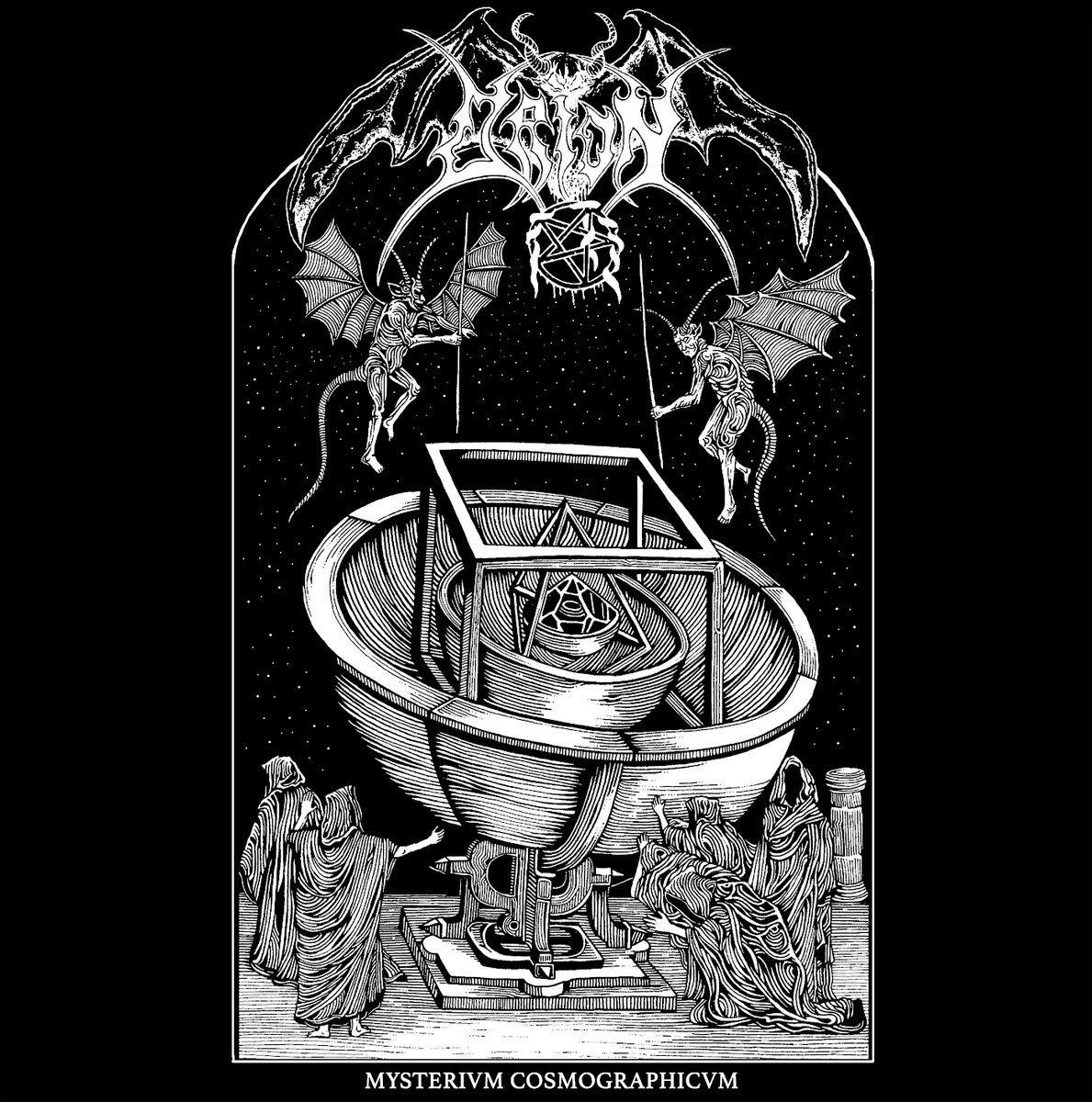 Label or DIY and why?
Both have their advantages, but personally we prefer to work with a specialized label. This has several benefits, such as distribution. If you own the original you can work and re-release with different labels, thus achieving a wider reach and diversity of formats. As a band we are very pleased with the work of Iron Blood and Death (Mexico), who has behaved with the utmost seriousness and professionalism with us. We are currently waiting for the release of Mysterium Cosmographicum in cassette format under Soul Reaper (Chile), which we have been informed is about to be released. On the other hand, nowadays there are technologies that allow bands to publish their material on digital platforms. Obviously as metalheads we all like physical formats, but sites like Bandcamp are very interesting in terms of diffusion for bands and labels, as well as in the presentation of demos, rehearsals, etc., especially in these times when it is not easy to perform in concerts.
Do you prefer Vinyl, Tape, CD or Digital Format and why is that?
What I have most in my collection are CDs, although I personally prefer the cassette. It reminds me of the way I listened to music in my childhood, and I also think it adds an extra ingredient to the style we belong to, and that is that "dirtiness" characteristic of the old recordings. Listening to the classics of Slayer or Possessed from a tape is to bring back to life that original experience of the teenager who was shaking his head next to the low quality speakers that were available in those years. Nostalgia… Of course a good vinyl is something magical, but it is not so easy to get access to decent equipment to play the format. And digital has its own thing too, especially when you want to study music in detail: a computer and good headphones are a great help for the musician today, since there is no need to be an engineer to make decent demos.
Your music style is Death/Thrash Metal. Which are your main influences (Favourite Artists / Bands etc.)
Our main influences are the classics of the late 80's and early 90's: bands like Slayer, Metallica, Possessed, Sodom, Venom, Celtic Frost, Pestilence, Asphyx… South American bands like Sepultura, Sarcofago, our compatriots Pentagram, Atomic Aggressor, Torturer, etc. also have a very important place in our path. Our personal influences vary from thrash and heavy, of which A. Destructor is a big fan, to death and black (Pacto for example is a member of Blames God, pure death metal). Personally I tend more towards European death metal, although lately I've been listening to quite a lot of doom. Anyway, everything that keeps the essence and is not too experimental is good music for our ears.
Which things, do you think, a Band should sacrifice in order to succeed? Have you ever sacrificed anything in your life for a better future of your Band?
This question can be approached from many levels. First of all, playing in a band in a serious way requires a significant amount of time, between rehearsals, travel, songwriting, etc. If your schedule is tight, it's hard to take the time that comes with being part of a band. On the other hand, there is the economic side: making music in a country like Chile not only means not earning money for your work, but in many cases, losing it. When a band is just starting to make itself known, many shitty producers offer them undignified conditions to perform, almost as if they were doing them a favor by giving them a space in which to play. This cannot be this way, and bands should not accept it. Also in Chile the distances are usually quite long (due to the geography of the country), so if you do not live in the same city it is difficult to move forward. And finally, if you have a family (which is not our case) or a demanding job sometimes it's complicated to leave them for a while when you have to tour somewhere. I don't think we have ever made a very important sacrifice, beyond saying goodbye to our vacations or our salary when we are absent for a while on tour.
Describe your ideal live show as a performance Band. Have you already experienced that?
We're not that demanding, we just ask that the monitors work sometime! But if you let us dream, the ideal show is one where you can choose from a variety of amps to suit your taste; where you can do a proper soundcheck; where the venue is not an oven and has good acoustics. Fortunately we have played at events like that, one of them was Decimatio VII in a Chilean city called Rancagua, together with Sadistic Intent and Black Witchery. If that was the level of all the gigs in Chile, everything I said in the previous answer wouldn't make sense. On the band's side, an ideal show is one where we arrive with enough rehearsal in the body so we don't have to worry about anything before we go on stage. When there is a lack of rehearsal the insecurity is felt throughout the show, and instead of enjoying it you just want to get down and hope that it hasn't been noticed.
Which attributes, do you think, that a new Death/Thrash Metal Band should have in order to gain identity and be unique?
It's difficult to answer this question, especially because we ourselves aim to get as close as possible to a classic sound and stay away from experimentation. We're not opposed to that, but it's just not our thing. In that sense, I think that if you want to develop in this genre, you have to keep certain principles and tools that are already established, like a good analogue sound. We believe in a kind of minimalism, meaning that with tools that do one thing but do it well, you can get great results in death/thrash. Now, maybe the way to keep the essence of the genre without sounding like just another band in the crowd might have to do with the general concept of your music in terms of lyrical content. It's generally appreciated when you notice work in this regard, and a band that repeats classic metal clichés often seems uninteresting after having heard these topics for decades. Anyway, I don't know if this serves as an answer, as we have never been looking for authenticity, but just to do the metal we have always liked. We can't tell anyone how to write either, I would just recommend them to be honest with what they are looking to do and stick to it.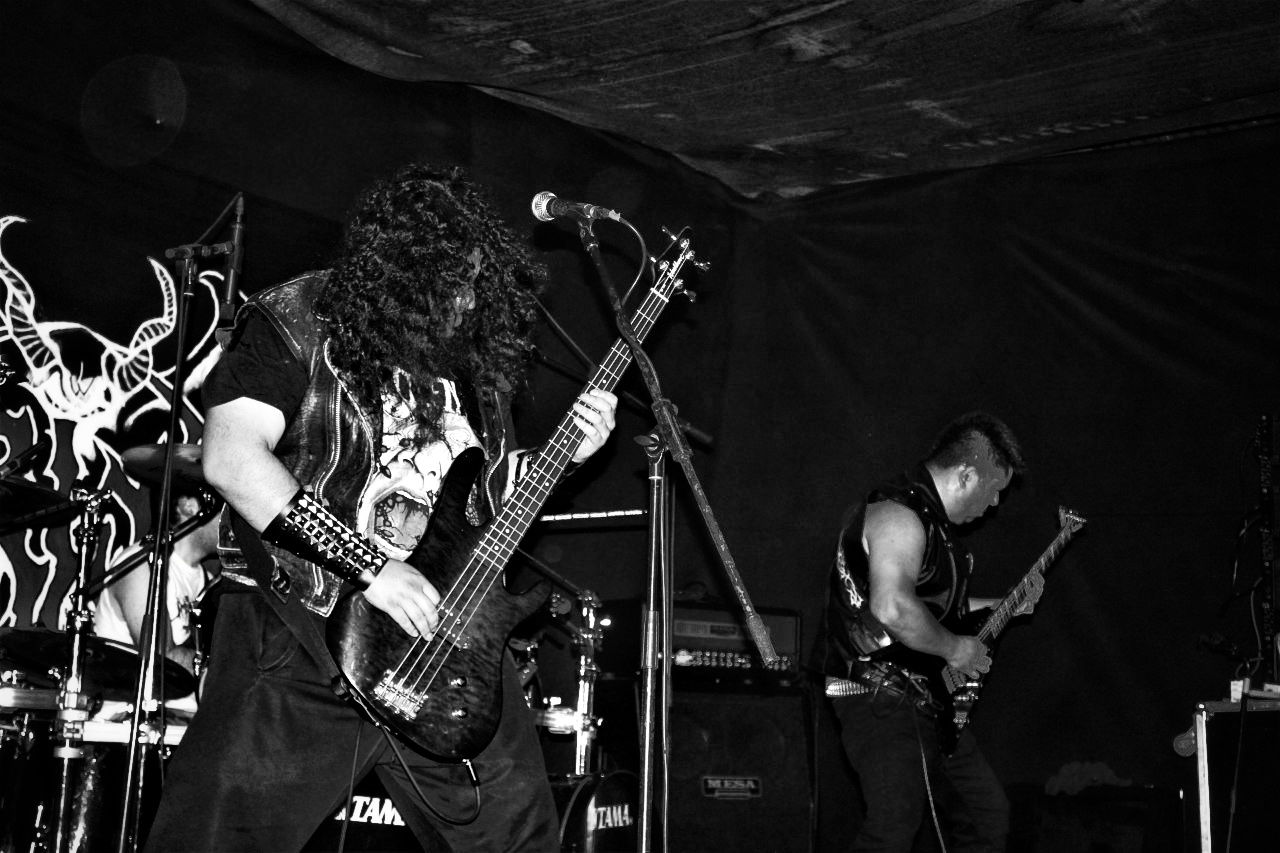 Do you believe that Digital Platforms help the new Death/Thrash Metal Bands? Which,do you think, is the ideal way for a Band to promote its work?
They help a lot. When we first started out most of us didn't even have a phone to record ideas and share them with the rest of the band. If you didn't meet in person, you didn't exist. Today it's easy to work from home, record your new ideas with acceptable quality, share them with the rest and polish them remotely. Moreover, you can share your work on platforms that allow new bands to make themselves known without going through abusive producers and their indecent treatment. Similarly, if you get good exposure, it's easier for a label to take an interest in your stuff and get a deal to release physical copies of your work. Although in metal we all like the physical format experience, times change independently of us, and we have to adapt and take advantage of all these new tools, which are there to make things easier, and denying them will not make them disappear, nor will they replace the formats of a lifetime.
Tell us a few things about the New Underground Metal Scene in Chile (Bands, Fanzines, Webzines, Metal Clubs etc.)
In the last two years the national scene, for obvious reasons, has come to an almost complete halt, so I can't say what state it's in. Like every South American scene, there is a lot of friction, fights and gossip, but when it comes to enjoying a band, the behaviour of the Chilean banger is always savage! Bands I can recommend are Deathwards, Force of Darkness, Godless, Wrathprayer, Ripper, Lucifer's Hammer, Ejecutor, Abhorior, among others. As for written media, Proglotida Grávida, Tempestous, Grave Full of Fools, Extreme Chilean Metal come to mind. I couldn't recommend any clubs at the moment, as due to the pandemic context it's not clear to me which ones are still going on. Anyway, I had a very good opinion of El bar de René and its famous piscola.
Do you know anything about the Hellenic Metal Scene?
As I'm answering these questions, I'm wearing a Dead Congregation t-shirt. Names like Acrimonious, Αχεροντας (looks better written in Greek), Varathron, Naer Mataron, Rotting Christ, Unholy Archangel, Necromantia, among others come to mind.
What are your future plans?
At this very moment, we are looking for a new guitarist as a few months ago Toku left the band because he now lives in another city. While we wait for that we are working on new songs to release a new full length in the not too distant future. After that, we are looking to resume touring within the country and if all this works out, we would think about touring abroad in the medium term.
Thank you very much for your time & Keep up the good work! The closure is yours.
Stavros Bouras.Thank you very much for the interest in our work and for the diffusion. Much of our work is inspired by the philosophy of Pythagoras, Parmenides and Plato, so we raise a glass of wine in a special salute to the Hellenic people and their traditions. Χαίρετε.
By Steve the Filthy Dog.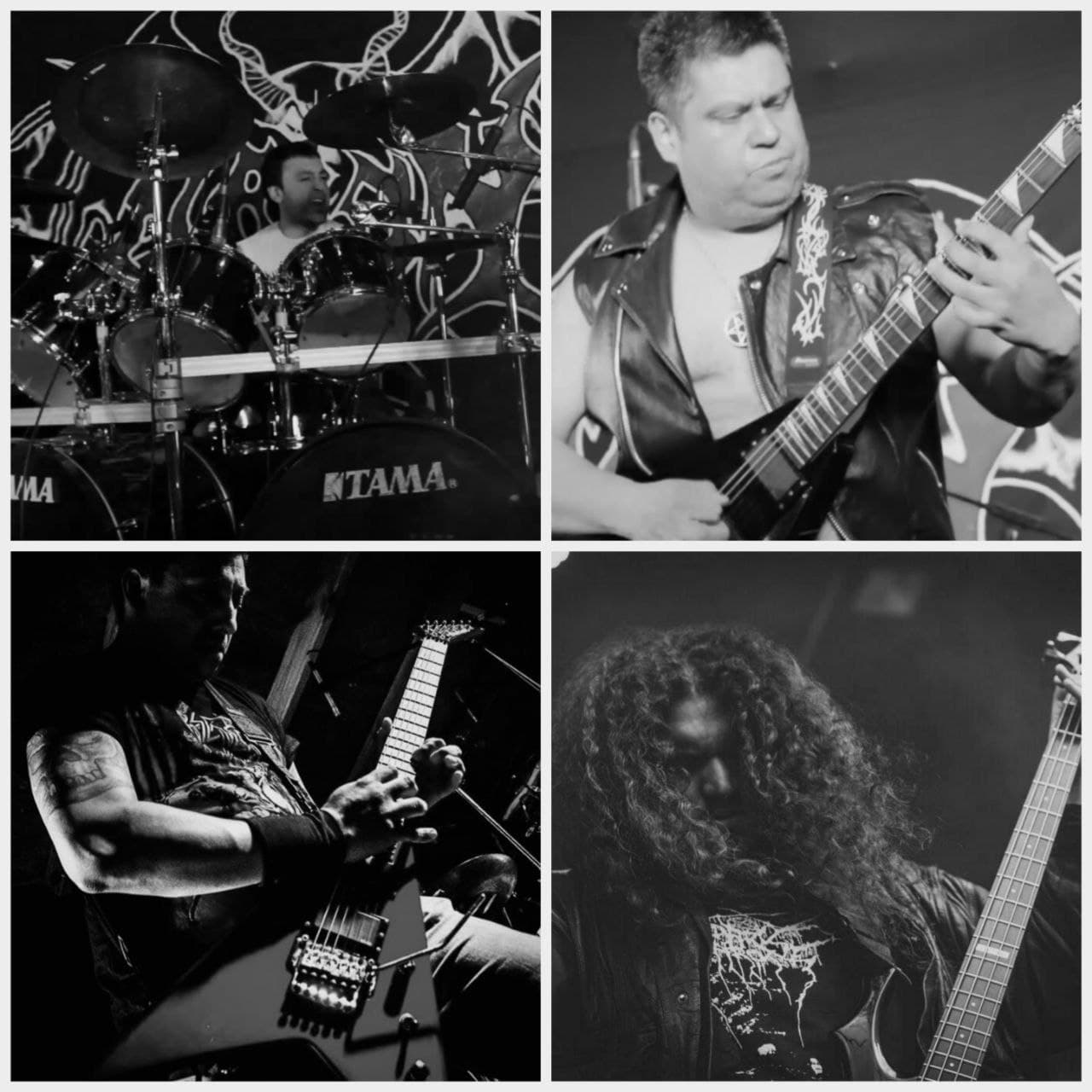 ORION CONTACT:
https://www.facebook.com/orion.cl/
https://orionsj.bandcamp.com/releases