!!!EPIC HEAVY METAL FROM GERMANY!!!
We had a conversation with ON ATLAS' SHOULDERS. Enjoy!
Welcome to the FILTHY DOGS OF METAL Webzine.
Thanks for having us!
Tell us a few things about ON ATLAS SHOULDERS (Members, Starting Year etc).
On Atlas' Shoulders is an Epic Heavy Metal band founded in 2018 in Frankfurt, Germany, by vocalist Marius Bönisch and guitarist Ben Chadwick. Ben met Marius on a local online musicians platform, the two met for a jam session and formed the vision. Björn joined as second guitarist and Leo as drummer, and we immediately started writing "Invictus", our debut record.
You have recently released your album ''Invictus''. What is the Feedback from your audience as well as from the Press?
The feedback was very positive, but we honestly didn't have a lot of media exposure. That is why, for our upcoming second full-length album "Hyperion", we have significantly increased our social media output and partnered with a promotion agency in order to get the exposure we believe the new record deserves!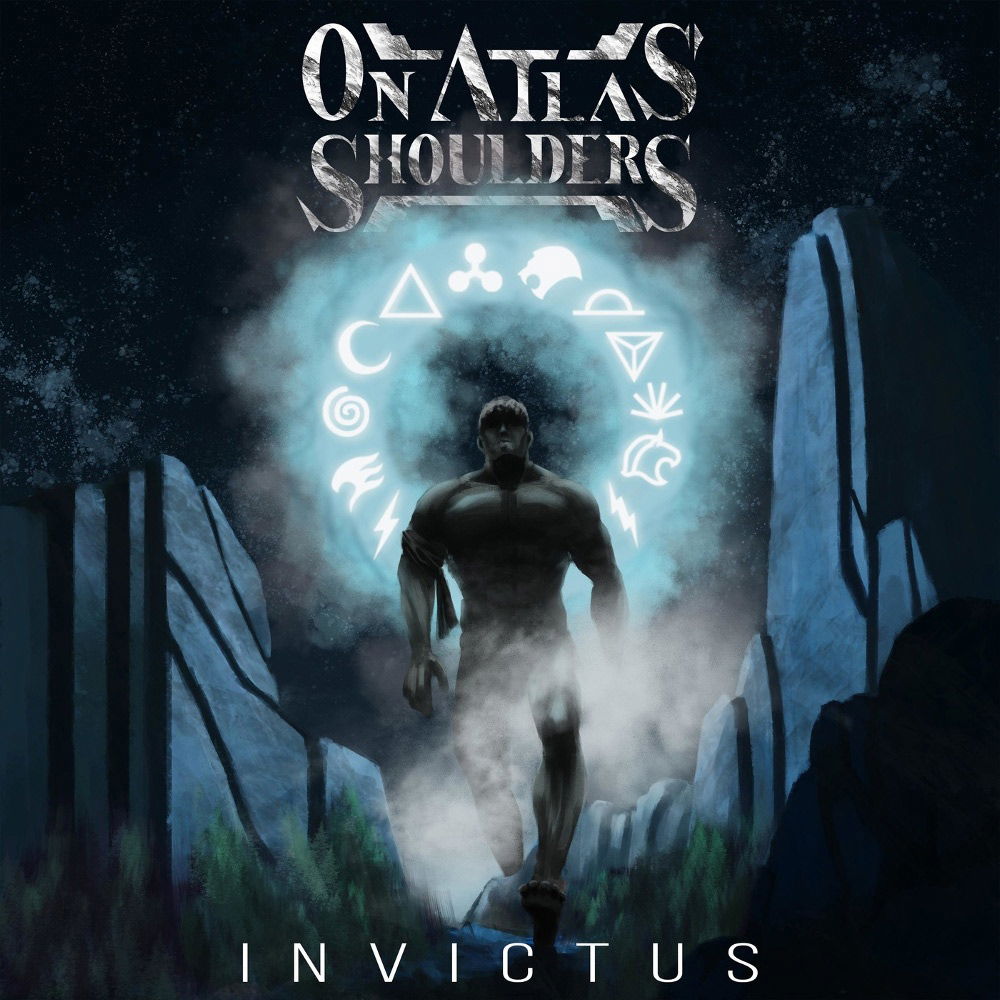 Label or DIY & why?
We are currently entirely DIY - from songwriting, recording, mixing and mastering, all the way to the artwork, which our singer Marius (who is also an artist) creates for us. While we would definitely not be opposed to partnering with a label that shares our vision and where both parties are able to add value to the other, we believe labels are not as necessary as they used to be. Digitalisation has enabled bands from all around the world to create and share music globally. And while this also has negative aspects for artists and the music industry as a whole, it definitely is a big door opener for bands who are passionate and serious about their work.
Do you prefer Vinyl, Tape, CD or Digital Format and why is that?
We are all fans of the traditional album format (as opposed to singles/EPs), and as such we all prefer the oldschool formats such as vinyl, tape and CD for the purist listening experience. Ben also has a vinyl collection, for example. Especially vinyl is awesome for a conscious, focused listening experience combined with a haptic and visual experience, being able to really appreciate the album artworks for what they really are - art. That being said, there is no denying we all appreciate and benefit from the digital format. It is what we listen to most of the time, to be honest - in the car, at work, while working out. Have yet to see someone spin a vinyl at the gym haha. It has revolutionised the way we all consume music. And for relatively new bands, it has also enabled us to unleash our music unto the entire world!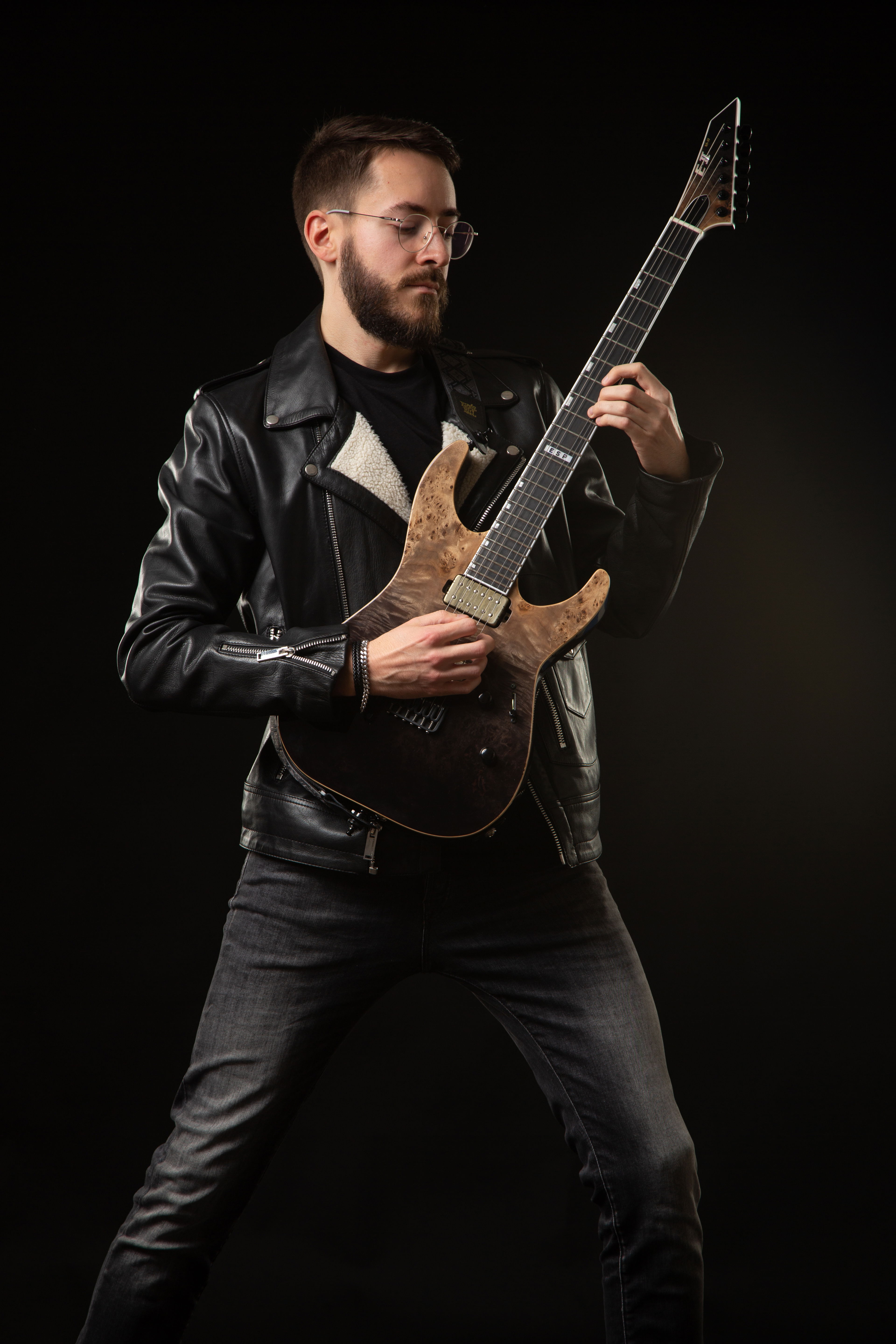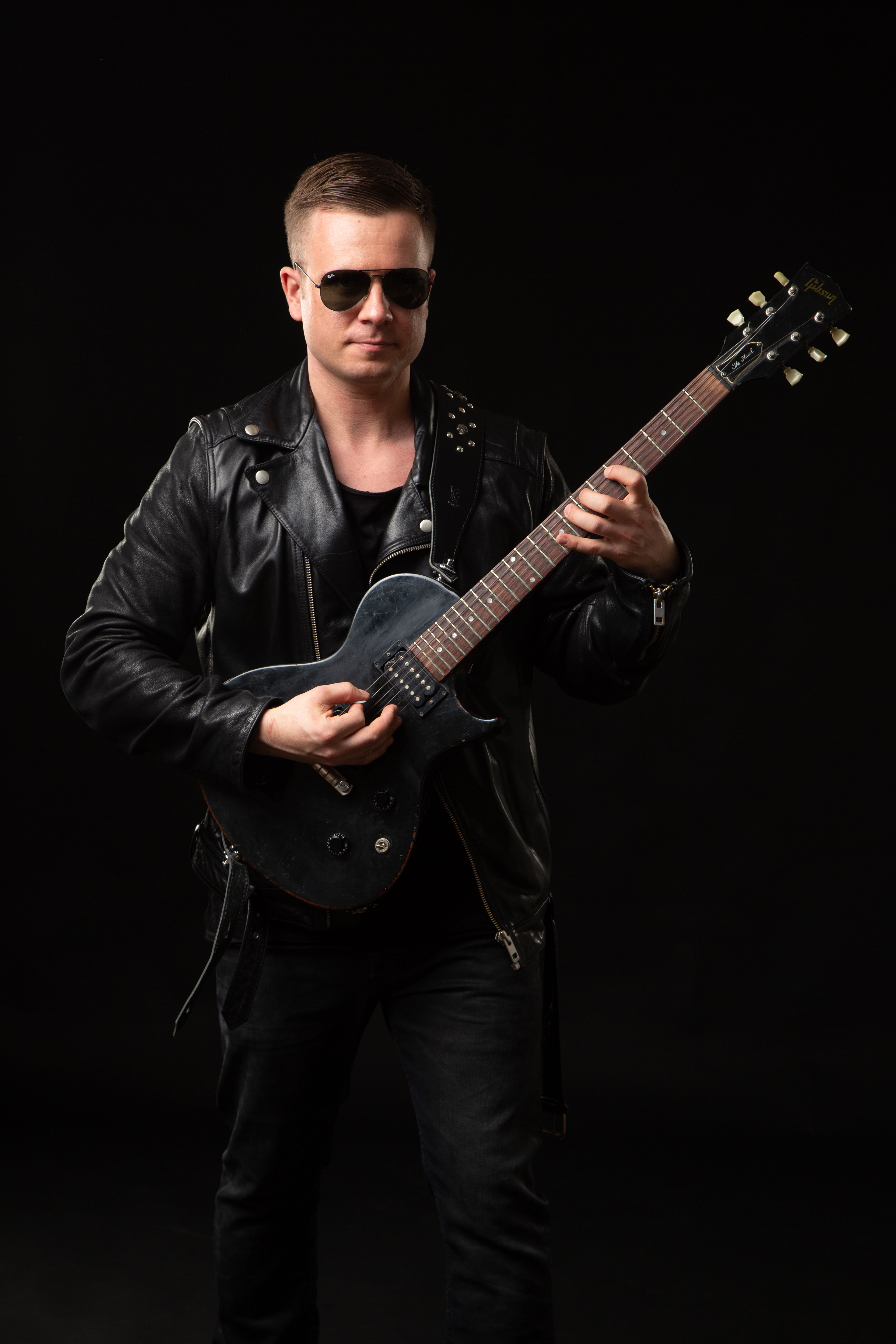 Your music style is Heavy Metal. Which are your main influences (Favourite Artists / Bands etc.)
Listening to our music, you will hear influences mostly from traditional and power metal, but also some elements of prog and death sprinkled in here and there. Favourite bands range from Dream Theater and Breaking Benjamin for Marius, Unleash the Archers and Wytch Hazel for Ben, Judas Priest and Accept for Björn and Obscura and Ne Obliviscaris for Leo. While these bands are extremely diverse, our resulting output is quite heavily tilted towards traditional metal. But the subtle influences of the various subgenres you hear throughout our music are what makes our style unique, we hope!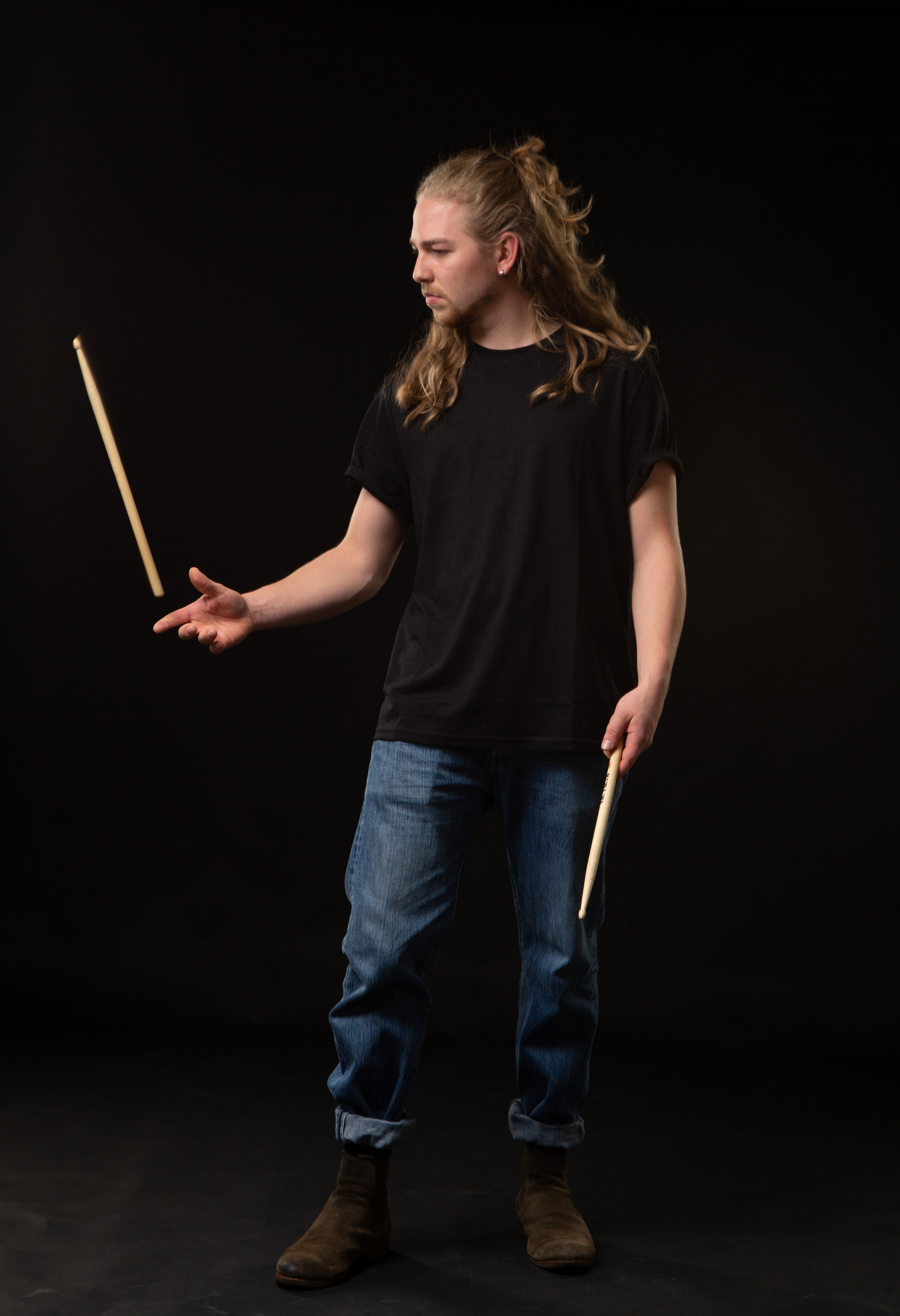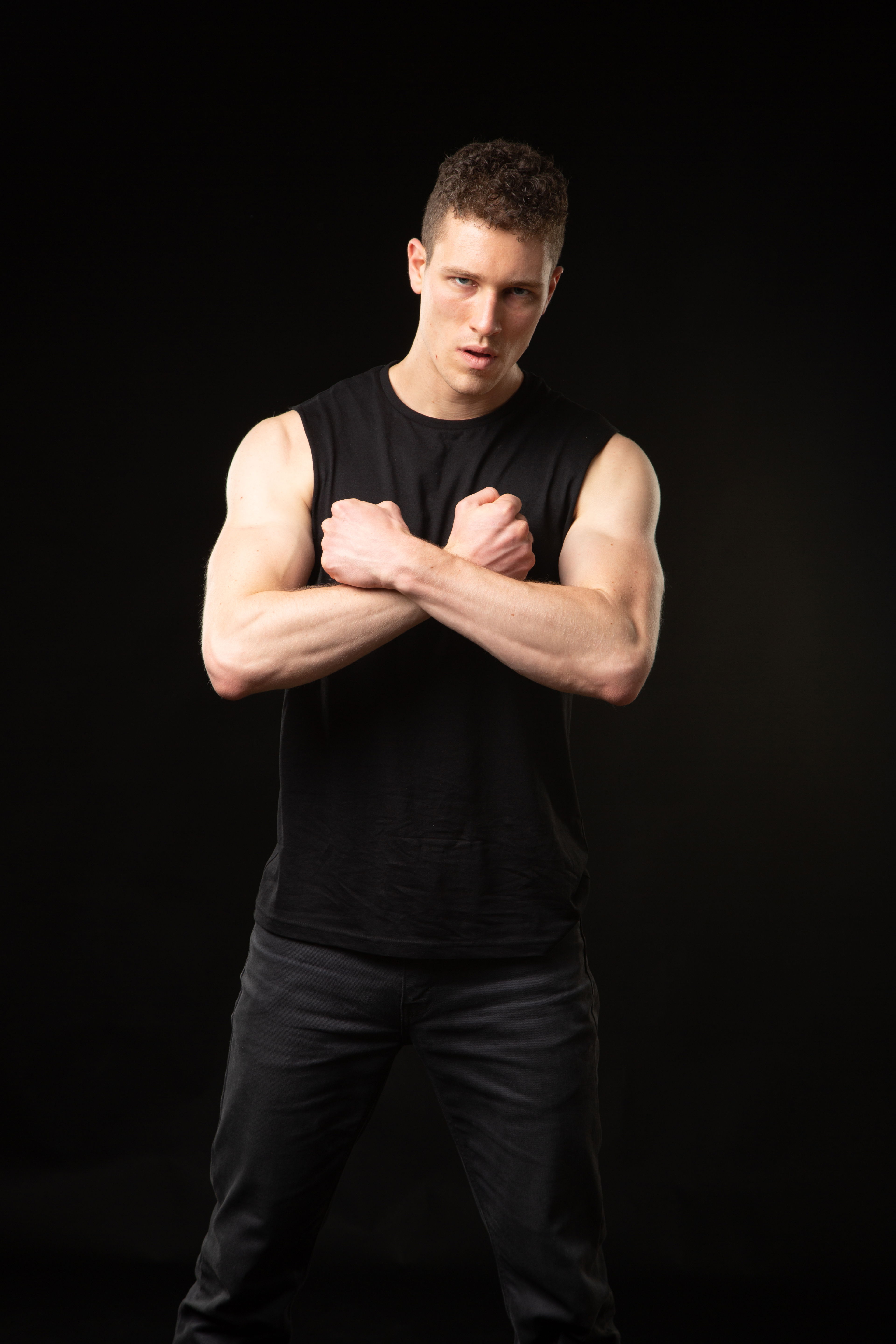 Which things, do you think, a Band should sacrifice in order to succeed?
That is a question every band or artist has to answer for themselves. In the end, it is all about the love for the music, and you should do whatever makes you happy in life! Just focus on that. If you feel you need - and much more importantly want - to sacrifice things, then do it.
Have you ever sacrificed anything in your life for a better future of your Band?
We all invest significant amounts of time in our music, because we love what we do. Especially as we - at least currently - cover everything ourselves, the artwork, the entire album production, that takes a lot of time and energy. But it's all about the passion for metal!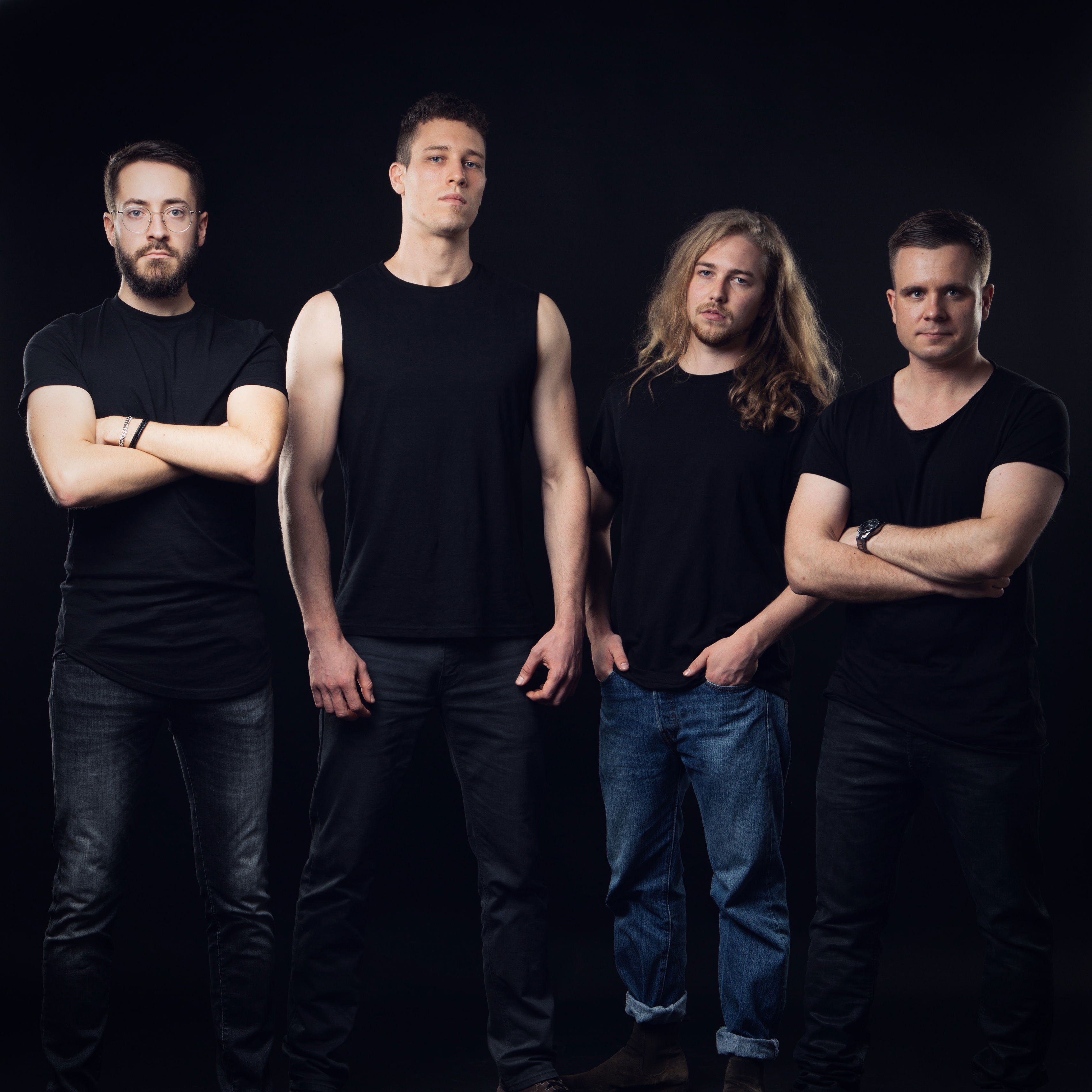 Describe your ideal live show as a performance Band. Have you already experienced that?
While we have all played in various live bands in the past, the current pandemic has meant that we haven't been able to perform live with On Atlas' Shoulders yet. We had planned many gigs to support "Invictus" last year, but Covid restrictions didn't allow us to. We have multiple livestream shows planned for the coming weeks, and we hope to be able to gig as much as possible to support our second release "Hyperion" this summer! Our ideal, dream live shows would be large festival gigs and performing as supporting act for some of our favourite bands.
Which attributes, do you think, that a new Heavy Metal Band should have in order to gain identity and be unique?
Be true to yourself, make music that you love and would listen to yourself. If there is something that stands out, for example vocally, or visually, use it, don't try and cover it up just to appeal to the mainstream. And at the same time, use the mediums at your disposal in this digital age to build a following. And whatever happens, stick to it. It's such a long road, there are virtually no overnight success stories anymore, so you really have to do it because of the passion.
Do you believe that Bandcamp and other Digital Platforms help the new Heavy Metal Bands? Which, do you think, is the ideal way for a Band to promote its work?
Digital platforms are great tools for new bands to spread their music. At the same time, they also lead to an over-abundance of new music, so it is extremely difficult to stick out and be recognized. That makes it all the more important to be consistent with music releases as well as overall content.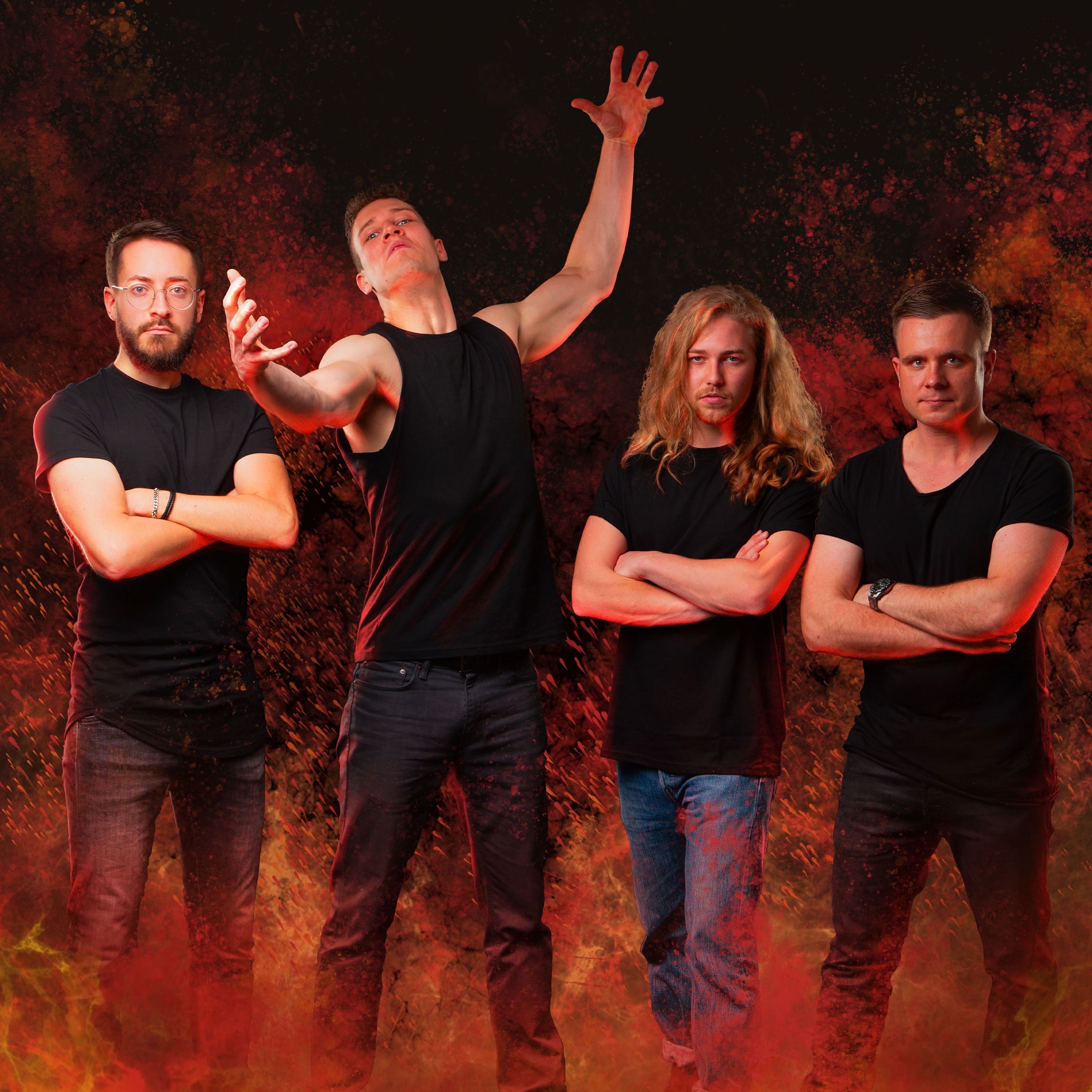 Tell us a few things about the New Underground Metal Scene in Germany (Bands, Fanzines, Webzines, Metal Clubs etc.)
Germany has a long history in metal. And while metal is definitely not mainstream here, there are many influential bands in the various scenes. Think about German thrash (Kreator), power metal (Helloween), prog (Unprocessed), tech death (Necrophagist), and metalcore (Heaven Shall Burn), and whatever genre you put Rammstein into haha. And there are many smaller metal (and rock) venues, clubs and bars locally, for example the Cave or the Speak Easy here in Frankfurt. Also, when speaking of metal in Germany, you have to mention Wacken, the world's largest metal festival. Marius and Ben had tickets for last year as well, but due to the pandemic everything was postponed, of course. Who knows, maybe you'll see On Atlas' Shoulders there at some point - dream big!
Do you know anything about the Hellenic Metal Scene?
While we haven't had the opportunity to spend time there as a band, there seem to be a huge amount of metal fans in Greece. We gather there is a really active and enthusiastic scene. In terms of bands, Suicidal Angels come to mind, who were in the Wacken line-up for 2020 we believe. Also, Ben is a big fan of Firewind and Gus G, Greek as well. And of course a huge amount of more extreme bands come from Greece.
What are your future plans?
We will be releasing our second album "Hyperion" in late spring 2021! First singles and accompanying music videos are currently being released, check out our social media (e.g. Instagram @onatlasshoulders) for details. And if the current crisis allows, we hope to support the release with as many live shows as possible.
Thank you very much for your time & Keep up the good work! The closure is yours.
Thanks so much for having us! We really appreciate it. We just want to tell everyone who might be reading this interview and who might be having a difficult time currently: better times will come! Stay strong and rock on out there, see you on the road!
By Steve the Filthy Dog.