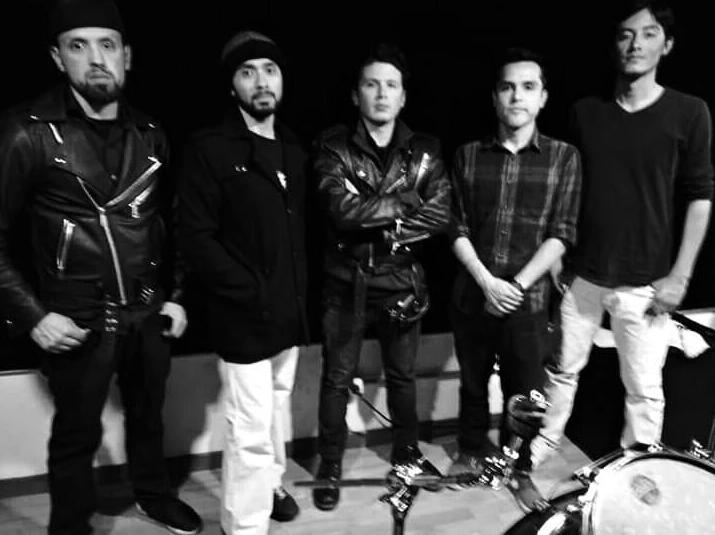 !!!POWER/PROGRESSIVE METAL FROM COLOMBIA!!!
We had a conversation with Jorge Pineda (Bass).Enjoy!
Welcome to the FILTHY DOGS OF METAL Webzine.
Thank you, guys,
Tell us a few things about MESMERIZER IN FLAMES (Members, Starting Year etc).
Project started as an idea in 1999 and made its first musical drafts around 2004 and after that, I decided to search and find musicians to consolidate the project. In 2012-2013 I met Brayan Riveros (Guitar player) thought auditions, searching members to complete the band also by that same way, I found Mauricio Vanegas (Vocalist) and Darío Espinosa (Drummer), the first solid alienation of Mesmerizer in Flames. Recently (1 or 2 years) we decided to give more power to lyrics and the singing with our new vocalist, Felipe Sánchez, clean voice and good range...ahhh the second guitar player and keyboardist never haven´t been stable members of the band, always are different people.
In 2019 you have released your album ''Legend of Victory''. What was the feedback from your audience as well as from the press?
Last months (I don´t know, might be quarantine or something), Mesmerizer in Flames have had a strong media exposition in comparison with past months-years. Legend of Victory has been listened, viewed, known internationally and that is pretty satisfactory, we had quite modest expectations about it. Reception of first album has been good, radio interviews, news articles but if we compare national reception and international, the last is higher, especially in Europe.
Label or DIY and why?
For band interest, Record Label have a best market knowledge than us and a best reach, always It was one of our goals and today we´re working with one, DIY is an interesting way to do music and spread it but, it isn´t to us as a band, we want spread our music around of world.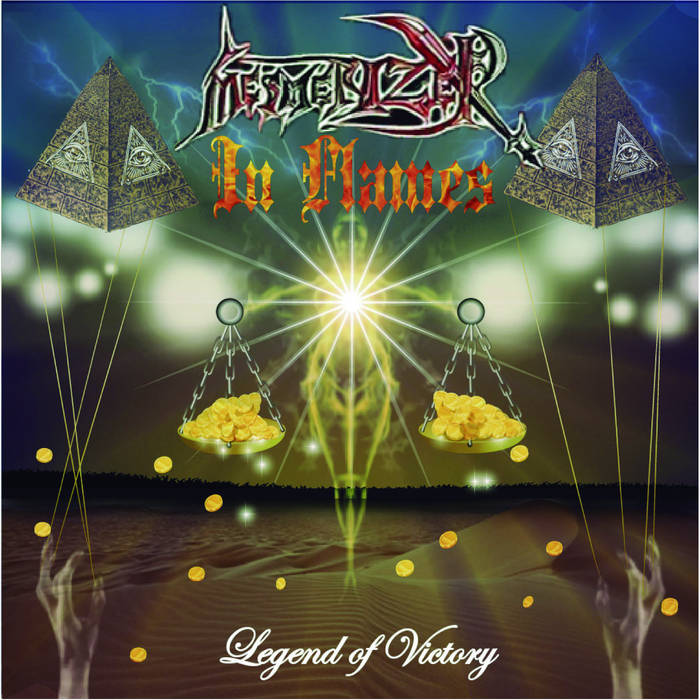 Do you prefer Vinyl, Tape, CD or Digital Format and why is that?
I choose CD and Digital format, think is good to use both, nowadays everything is digital but people prefer a physical, some record labels use both to make easier the distribution, cover album and its art also deserve to be known. Vinyl gives best quality sound but is expensive to make and the tapes...well, it´s cheap, resistant, is a way to show a demo, bootleg or some very specific musical material, Tape is quite popular in Colombian Underground Metal Circles however, its reach is limited.
Your music style is Progressive/Power Metal. Which are your main influences (Favorite Artists / Bands etc.)
Each member of the band has different influences, we have converged and divergent points. Principal band influences could be Angra, Blind Guardian, a bit of Dream Theater (why not), Gamma Ray, Helloween, Iron Maiden, Sonata Arctica, Pathfinder, Metallica, Megadeth, Rhapsody and Symphony X, it´s complicated put it all here…Readers ought to listen our album and try to guess it hahahaMy favourite bass players are Steve Harris, Jason Newsted, Dave Ellefson, Cliff Burton, John Myung, Billy Sheehan, Marcus Miller, A. Sklarevsky and Grant Stinnett.Tony MacAlpine is the Brayan´s favourite guitarrist, his idol.
About our drummer, Darío listens many genres and styles, he is more inclined to progressive, symphonic or death technical sounds as well as jazz, fusions and session drummers. He complicates everything for the sake of the band and he knows it however, he gives the balance to own music.
Which things, do you think, a Band should sacrifice in order to succeed? Have you ever sacrificed anything in your life for a better future of your Band?
I wouldn´t talk about sacrifices to the band, dedication and discipline are best words to meaning what we do, keeping essence, primal spark, make good compositions, we can´t lose these things because what it happening with Legend of Victory is just the beginning.
Describe your ideal live show as a performance Band. Have you already experienced that?
An ideal epic show is where band and public can connected, be one, feel an unencryptable atmosphere, pass on what you can´t find on CD, audios etc, and to have full satisfaction of the performance, here we have had concerts with these features but, my personal dream is to see an European public singing our songs. It´s OK to be a dreamer, right?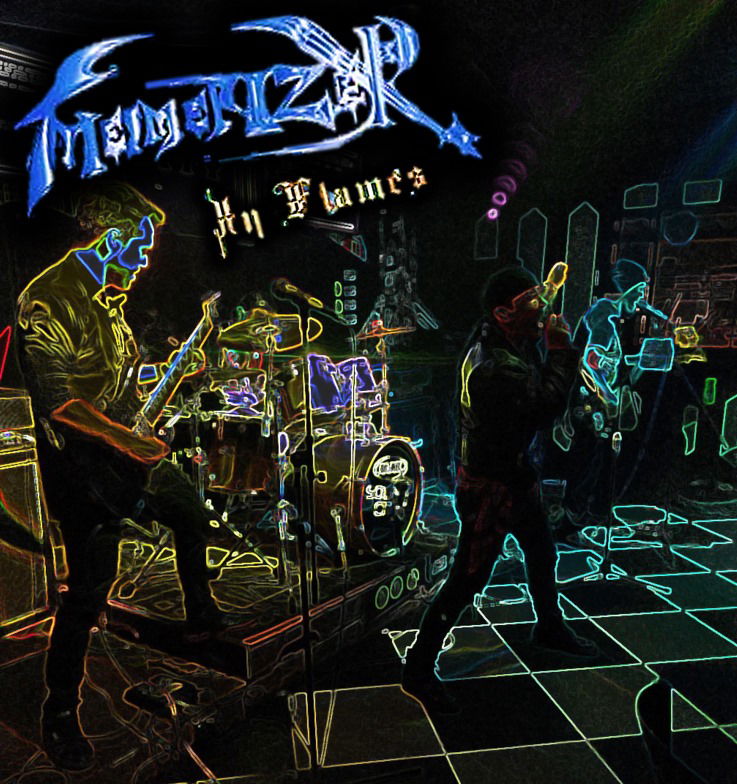 Which attributes, do you think, that a new Power Metal Band should have in order to gain identity and be unique?
The key of identity is in how do you make, play and perform the songs, a balance between personal musical contributions, influences and the searching of your own sound as a band, nevermind if it´s a conservative, innovate, underground or mainstream sound. Get the balance and that´s it.
Do you believe that Bandcamp and other Digital Platforms help the new Power Metal Bands? Which, do you think, is the ideal way for a Band to promote its work?
Previously I said that nowadays, everything is digital, (even write a letter with pen and paper it´s weird), for me the web allows move you beyond and interact with another bands, fans and musical companies. Bandcamp is an alternative more to get your goals and that´s very good, there are many bands using those ways however, most of public knows few non-mainstream musical media, I think that alternative musical media and record labels could to improve them connection with the public.
Tell us a few things about the New Underground Metal Scene in Colombia (Bands, Fanzines, Webzines, Metal Clubs etc.)
Here, we´ve any style of metal but very few people supporting it. The Colombian Underground Metal Scene is huge but it´s so divided that each one fight for his own personal interests, this produce unsatisfying metal works and the old consolidated bands has monopolized the scene and public (Rock al Parque could be a clear example), seems that our metal scene has been like this so talking about "New"...mmm, the only new are the faces but the facts are the same, I guess some find comfortable this situation but for me and the emergent bands from here, it´s a bad game.However not all is bad, some bands achieve their goals despite chaos, key is TEAM WORK, not just band members, now Colombian bands are searching their personal sound breaking the old frontiers of what kind of metal style do you play and what you want to do with your music and constantly they´re searching international links to show their music. Perhaps another important fact are self-taught guys that choose study music in a college or academy and they like metal, Dario is one of them for example and it´s a way to enrich metal form here.
To finish question, each Colombian city has a handful magazines, metal clubs, web radio stations, some are independents (limited circulation) and others are like a little network that connect principal cities, especially metal styles rawer than us. We live in Bogotá and here have some metal shows in university radio stations (UNradio) and independent radio web stations (Improvisando radio, Oscura Radio TV, Ondas progresivas) and websites like Maldito metal colombiano. On TV and mainstream radio is very very weird to find metal shows, seems that Metal Detector in Radionica, a national public radio station is the one "massive" metal show here. Also exist a magazine called "Extreme" but I don´t remember if it´s annual publication or not.
Do you know anything about the Hellenic Metal Scene?
Unfortunately, Brayan and me don't know about Hellenic Metal Scene but Darío knows something about metal made in Greece, he said most Greek metal is inclined towards black, thrash, death metal, its mixes and introduction of ancient/traditional Greek music elements. Generally, the lyrics and cover arts show the ancient Greek culture, mythology, philosophy, the warrior and the proud to be Greek, it´s like if Greek bands would want retake the best of their culture and define what means to be Greek.In terms of bands, he mentioned Kawir, Septic Flesh and Spartan, about power/heavy metal groups he said that Wardrum could be a good reference to start listen Greek bands similar to us. Listen, follow Mesmerizer in Flames and share us your favorite Greek metal bands, it´ll be an honor…we guess should know more about music of there.
What are your future plans?
Quarantine delay our plans and here in Colombia until now, life returns to "normality" but we were work during this period and write our second full album "Battle of Legions". Few months ago, we show on social media the name of the tracks, I'm not going to reveal many details about that but It will be an album with some elements of our first work however, it will sound different, slower but more shocking, grandiloquent and "groovy" riffs. In that moment we´re focused in rehearsals and recording of "Battle of Legions". We go to a good path and will work hard to position us internationally, it´s our great bet.
Thank you very much for your time & Keep up the good work! The closure is yours.
Thanks to Filthy Dogs for this great privilege and it's a proof of how our music transcendent frontiers, very grateful with European metal community to open us the doors and trust in our talent, this motivate us to carry on. At the beginning we didn´t believe it but that shows that we´re doing something right, thanks to interview and time dedicated to know us. Cheers to readers.
By Steve the Filthy Dog.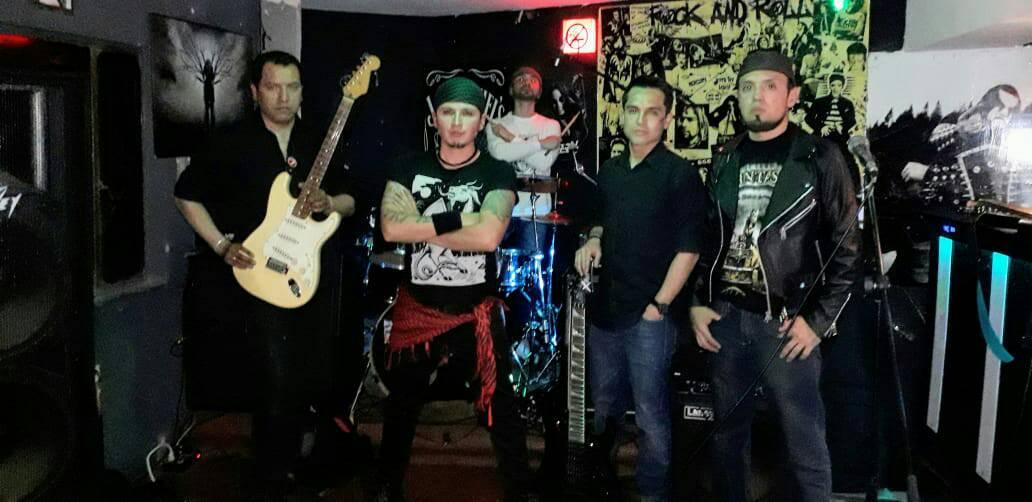 MESMERIZER IN FLAMES CONTACT:
https://mesmerizerinflames.bandcamp.com/releases
https://www.facebook.com/MesmerizerPowerMetal/
https://mesmerizerpowermetal.wixsite.com/mesmerizerinflames
https://soundcloud.com/mesmerizer-in-flames