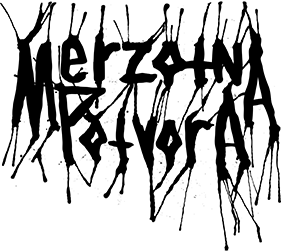 !!!BESTIAL THRASH METAL FROM UKRAINE!!!
We had a conversation with Oleksij & Kostiantyn. Enjoy!
Welcome to the FILTHY DOGS OF METAL Webzine.
Tell us a few things about MERZOTNA POTVORA (Members, Starting Year etc).
О. - MERZOTNA POTVORA is two people - Oleksij and Kostiantyn. Until this year, Kostiantyn had the role of vocalist, and I did everything else. In the future, the roles will change, at least Kostiantyn will also play the guitar. Also, sometimes we make a mixing of our material together, we wrote lyrics together for the future split. The band was formed at the end of 2018. In 2019 we have already released Suča Maty EP.
You have recently released your album ''Halas z Pekla''. What is the Feedback from your audience as well as from the Press?
О. - We have a small audience, but it is expanding year by year. Those who knew us took the album very positively. We have good reviews from GrizzlyButts.com, metal-observer.com, neformat.com.ua. An interview was also published in the Czech Pařát magazine. We do not run any global PR companies, mostly people turn to us for interviews or reviews. We recently agreed with Spirit Coffin Publishing to release the album on cassettes.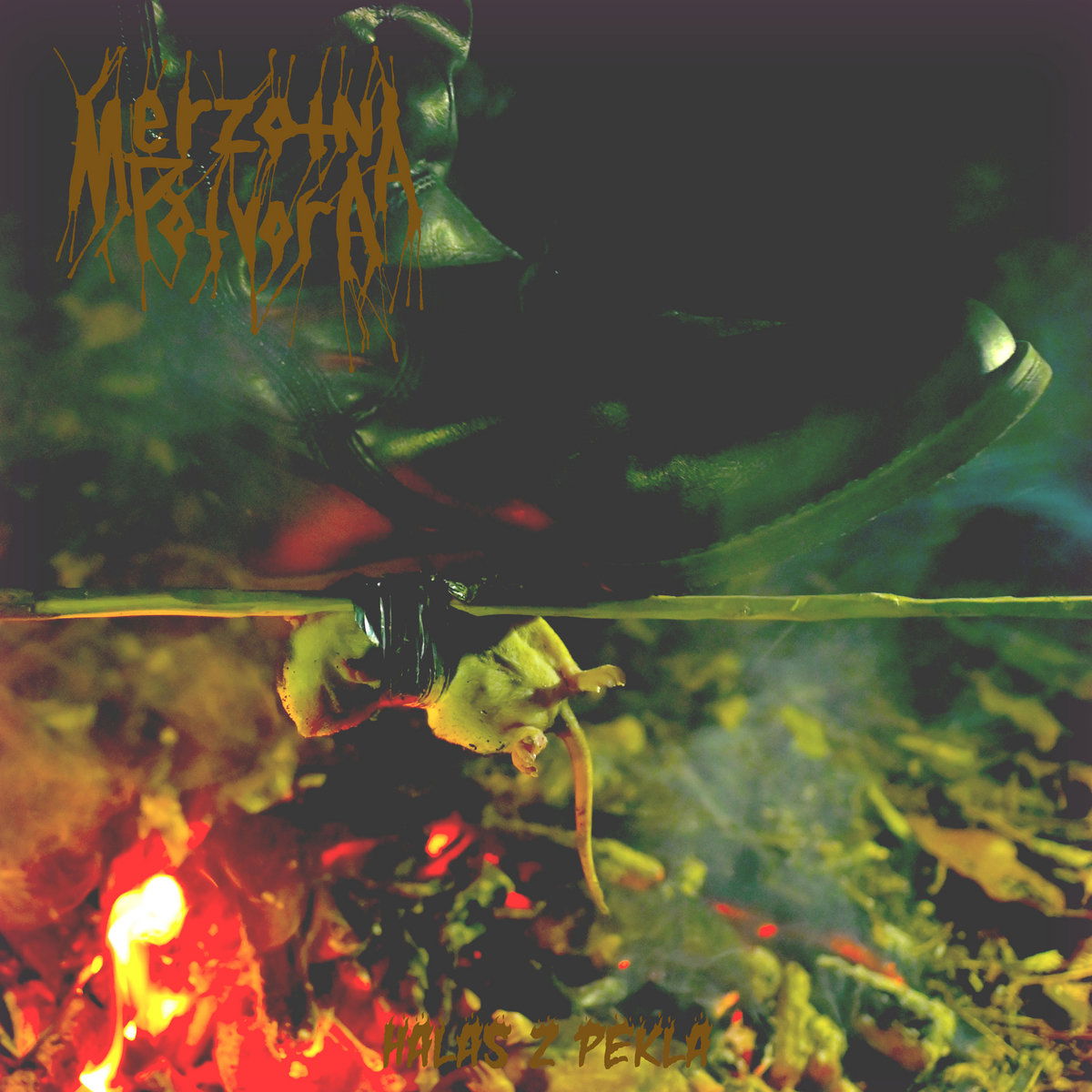 Label or DIY and why?
К. - It all depends on the goals set. If you want to distribute your material not to a large audience, then your DIY option (well, either your project is already successful and self-sufficient). If you want to promote your project, then of course the Label. One way or another, cooperation with labels expands the audience of the band and opens previously closed doors (in different cases, in different ways, of course).
Do you prefer Vinyl, Tape, CD or Digital Format and why is that?
О. - I love cassettes and vinyl for their unique sound. But more often I listen to digital recordings in Spotify or Bandcamp. Because it's faster and more mobile.
Your music style is Black/Thrash Metal. Which are your main influences (Favourite Artists / Bands etc.)
О. - Now it's Black / Thrash Metal with elements of speed metal. In the future, we will move away from this style in the direction of metal punk. In a few releases we will definitely return to Bestial Thrash Metal - that's what our music was called in the grizzlybutts review. The main influences are Eastern European metal, such as Törr, Tormentor, Master's Hammer, as well as many world classics of the 80s, such as Venom, Bathory, Sarcofago, etc. We also listen to a lot of new bands. We are not one of those who say "the best in metal has already been played". Now there are bands that play at the level of veterans, and sometimes even better. There are no icons for us. We just listen and play this hellish metal.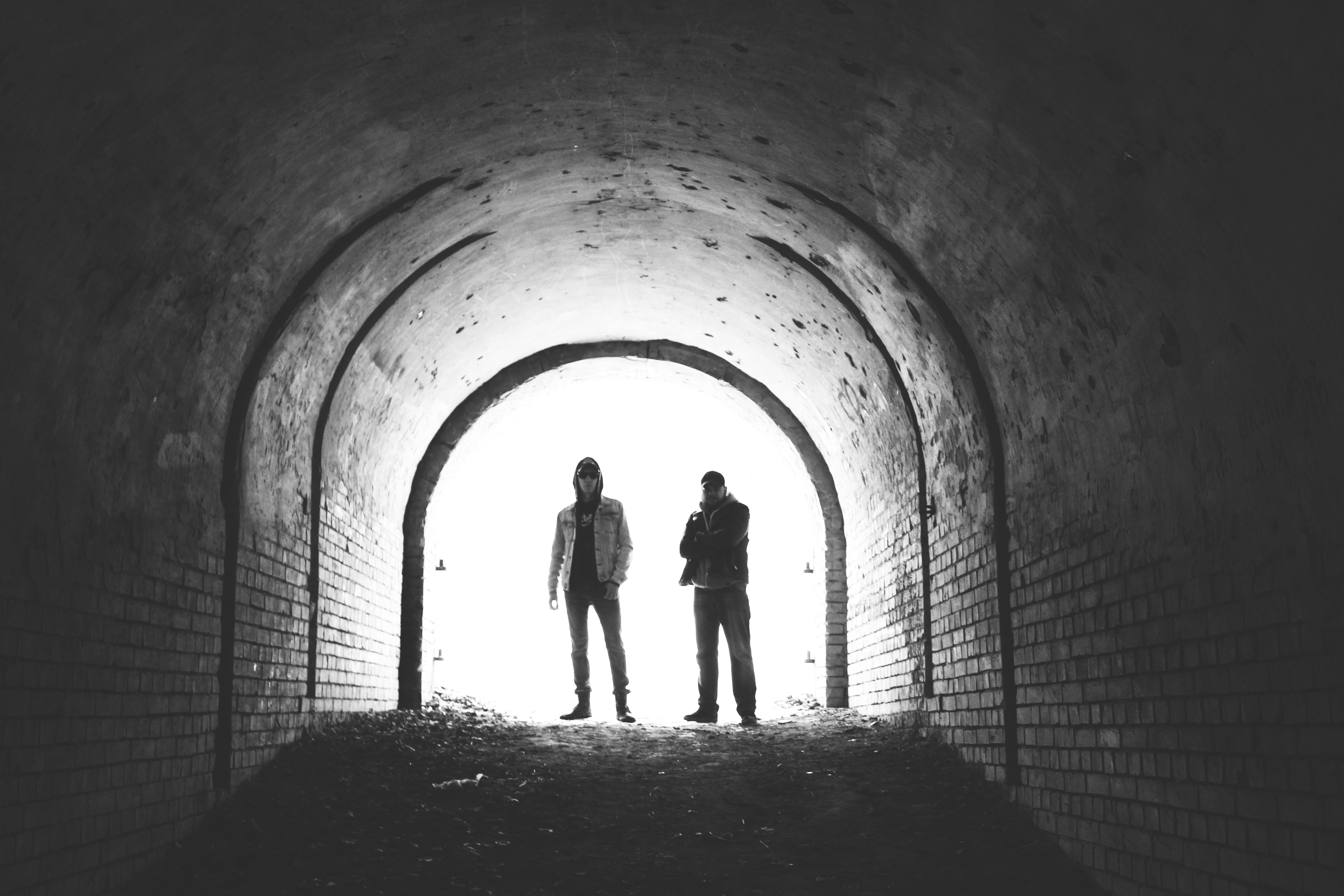 Which things, do you think, a Band should sacrifice in order to succeed? Have you ever sacrificed anything in your life for a better future of your Band?
К. - In order to answer the first question, we need to become successful ... As soon as this happens, we can return to this topic. )) Music makes me happy and I do not think that I am making sacrifices for her. But a couple of times I had to quit my job.
Describe your ideal live show as a performance Band. Have you already experienced that?
К. - Merzotna Potvora does not make live performances.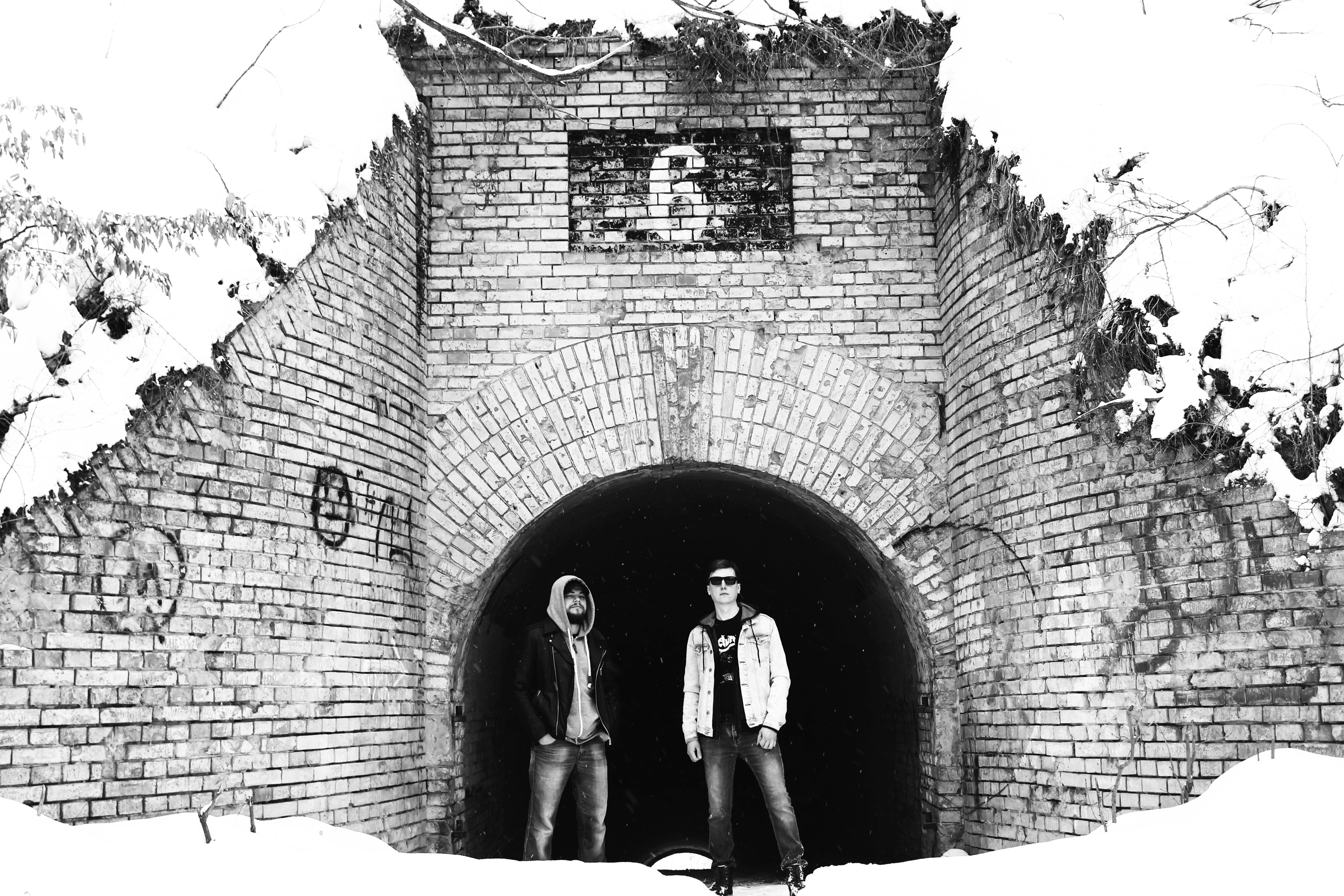 Which attributes, do you think, that a new Black/Thrash Metal Band should have in order to gain identity and be unique?
К.- I don't think there is any perfect recipe for this style and for others too. There are only seven notes and there will be no new ones. Just love what you do and diligence always pays off.
Do you believe that Bandcamp and other Digital Platforms help the new Black/Thrash Metal Bands? Which, do you think, is the ideal way for a Band to promote its work?
К.-Streaming platforms are a serious tool in promoting a project. Bandcamp gives you the opportunity to sell your music all over the world, giving the musicians the opportunity to recoup the minimum cost, and despite the harsh commissions, I think it's a good thing. But in Ukraine, a musician is deprived of such an opportunity. the Paypal system does not work for us.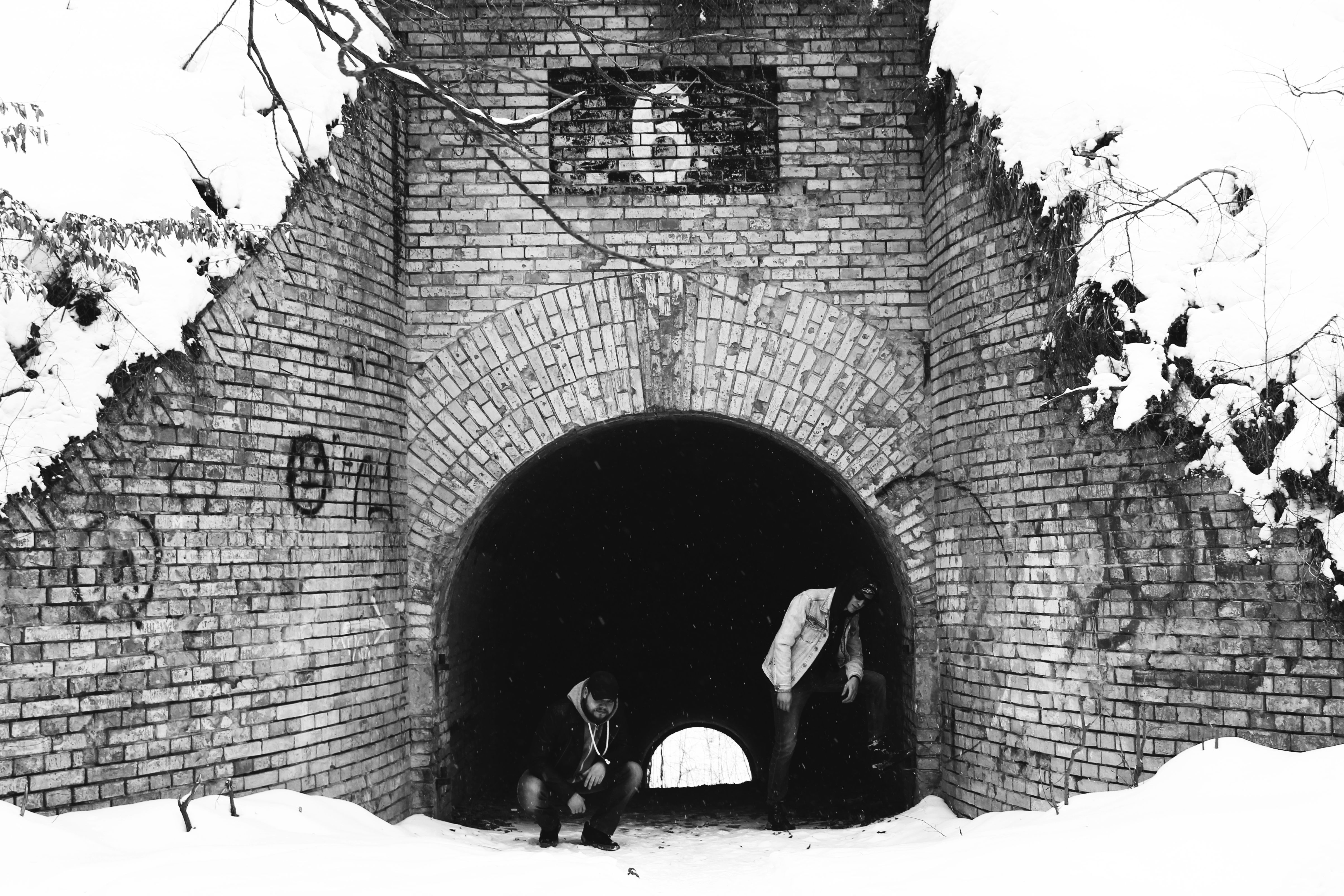 Tell us a few things about the New Underground Metal Scene in Ukraine (Bands, Fanzines, Webzines, Metal Clubs etc.)
О. - Basically, not the metal I like is more popular in Ukraine. But still there are interesting bands that make good music. Turn on the recently released Metal Punk Death Squad Ukrainian Chapter and see for yourself the power of local bands. There are few clubs here, and due to the Coronavirus epidemic they have become even smaller. Of the paper magazines can only remember Terroraiser magazine.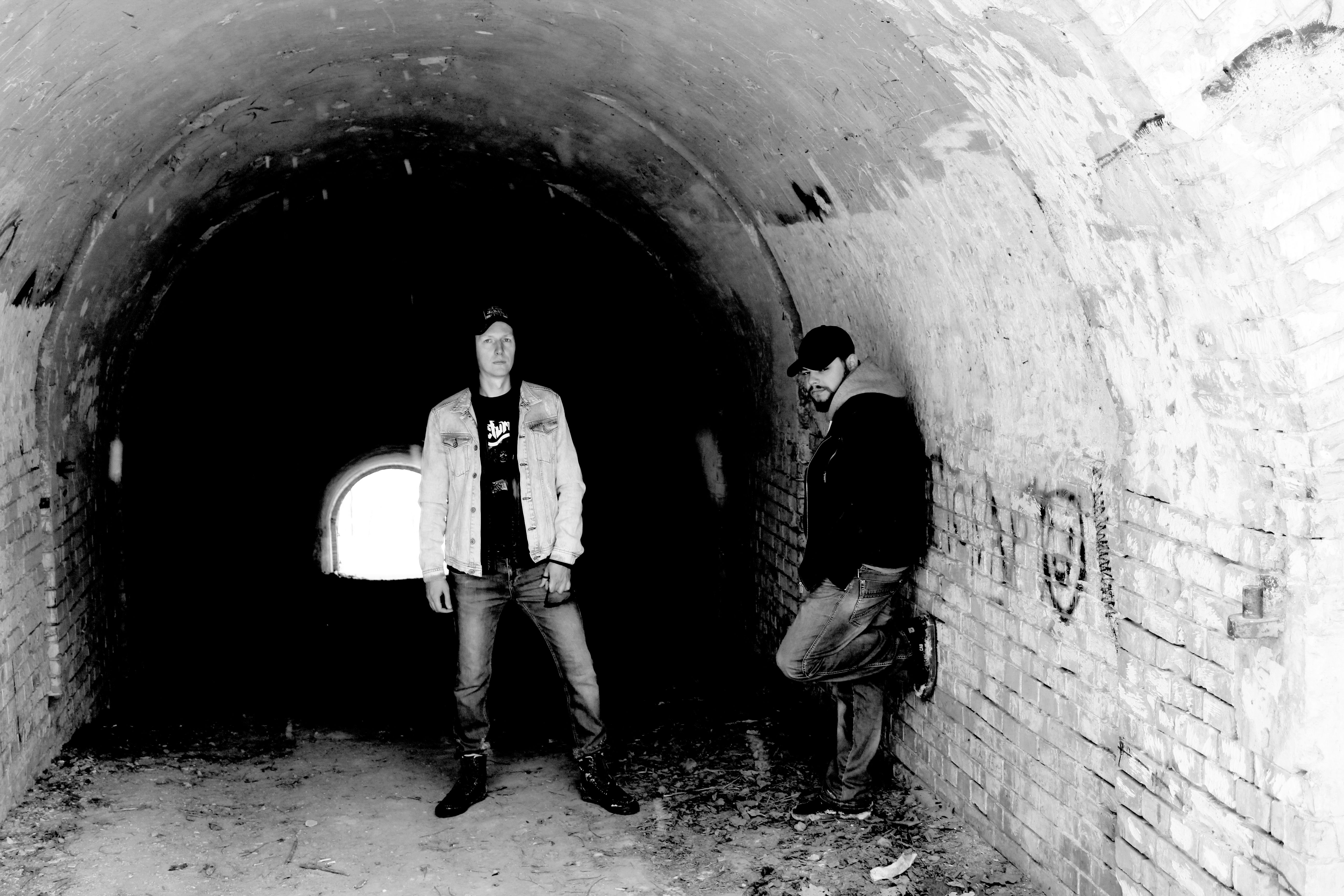 Do you know anything about the Hellenic Metal Scene?
О. - I know and love Zemial, Agatus, Slaughtered Priest, Omega, Flames, Chainsaw, Endless Recovery, Principality Of Hell.
What are your future plans?
О. - We have a split with Abigail planned. This will be a CD, 4 tracks from each band. It will be released by Obskure Chaos Distro. The date is not yet known.
Thank you very much for your time & Keep up the good work! The closure is yours.
О. - Listen to metal and wear leather! Thank you!
By Steve the Filthy Dog.
MERZOTNA POTVORA CONTACT:
https://merzotnapotvora.bandcamp.com/
https://www.facebook.com/MerzotnaPotvora/
https://www.instagram.com/merzotnapotvora/