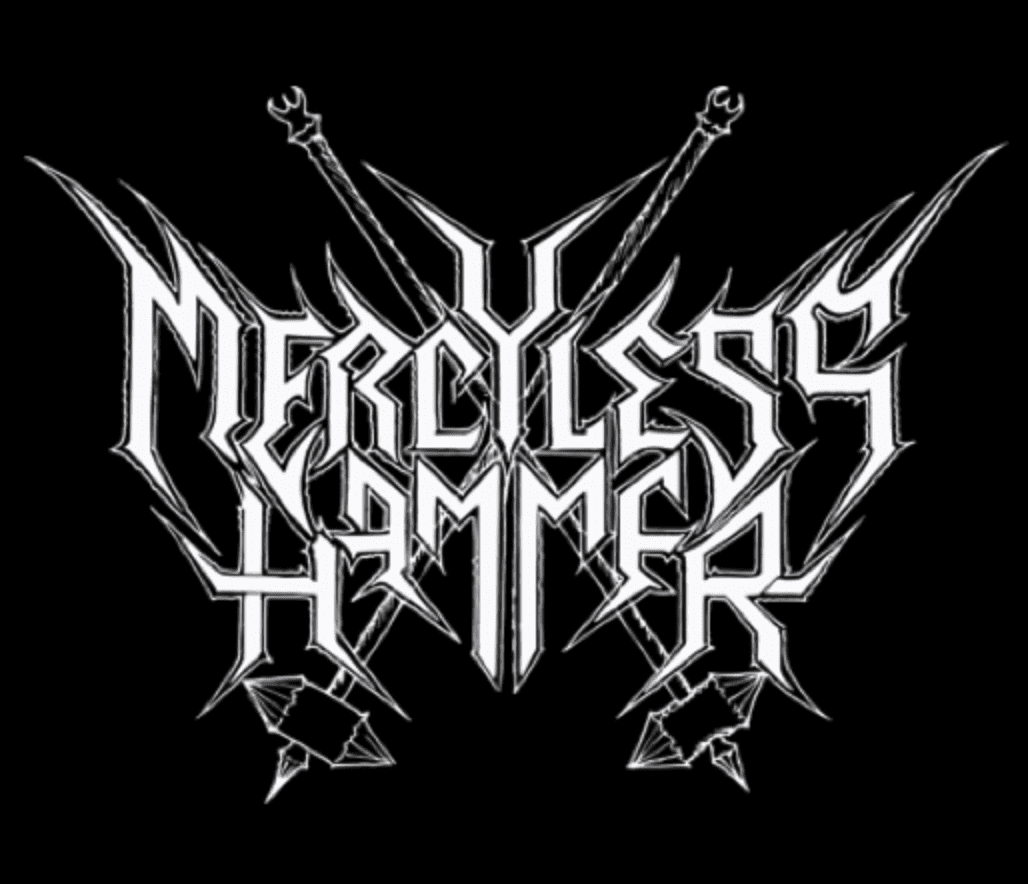 !!!SWEDISH BLACK THRASH METAL!!!
We had a conversation with Blasphemous Hellfire. Enjoy!
Welcome to the FILTHY DOGS OF METAL Webzine.
Tell us a few things about MERCYLESS HAMMER (Members, Starting Year etc).
Mercyless Hammer was started by Blasphemous Hellfire (me) back in May/June 2019 and was supposed to be a full band with some guys from Norway but it fell through due to other obligations so it became a solo project and work on the demo started in with real haste towards the end of August 2020. Famine joined the band in December 2020 on drum duties. The demo was recorded originally as a 6 song demo in April of 2021 but due to Famine relocating to Canada it was finished towards the end of 2021. The demo was finally cut down to 4 songs and released digitally on the 25th of March 2022. The physical copies of the demo were released on cassette by Bentwindow Records (CAN) and Urtod Void (GER) in 2022.
In 2022 you released your demo ''Demo MMXXII''. What was the feedback from your audience as well as from the press?
In terms of press feedback I have not really read too many reviews on the demo but got some good feedback from people out there who's opinion I hold in high regard. I don't really bother too much with what anyone thinks of it, if they like it, they like it, if not, it's no worries. I tried to come up with something that I would like to hear and just worship the 80s underground metal sound.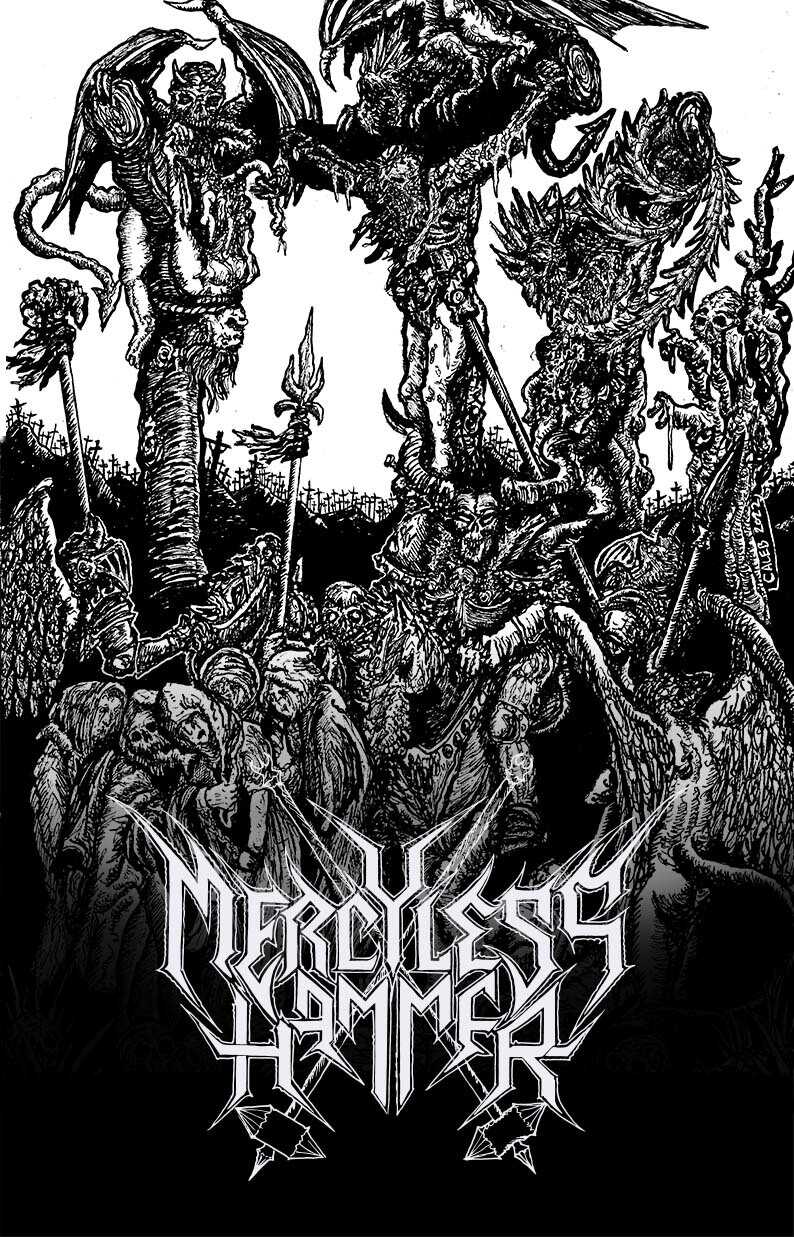 Label or DIY and why?
Labels are great to get the music out there and has a further reach especially more established labels, however I do love D.I.Y. for a multitude of reasons including my own experience with running a label and trading cassettes via post. So both have their merits. Whatever it takes to spread the music and find like minded individuals works.
Do you prefer Vinyl, Tape, CD or Digital Format and why is that?
I love cassette tapes because they are cheap, easy to send and easy to replace .I personally have a big collection of cassette tapes and vinyl. CDs are also a great medium. Obviously digital is the easiest to work with especially when you have people who run channels like No Gleaming Light uploading quality underground metal. Of course having something of wax is the ultimate high. So Vinyl and Cassette but digital and CD also play an equally important role.
Your music style is Thrash Metal. Which are your main influences (Favourite Artists / Bands etc.)
Yeah Thrash is definitely the basis of what Mercyless Hammer is about but with some black metal elements of course, so I consider it black thrash. Main influences vary but I'd say Sodom, Venom, Kreator, Slayer and Possessed. Additionally Infernö and Aura Noir along with Sabbat (JPN) and Abigail have also been huge influences on me personally. I feel that the influences are reflected in the music to some degree.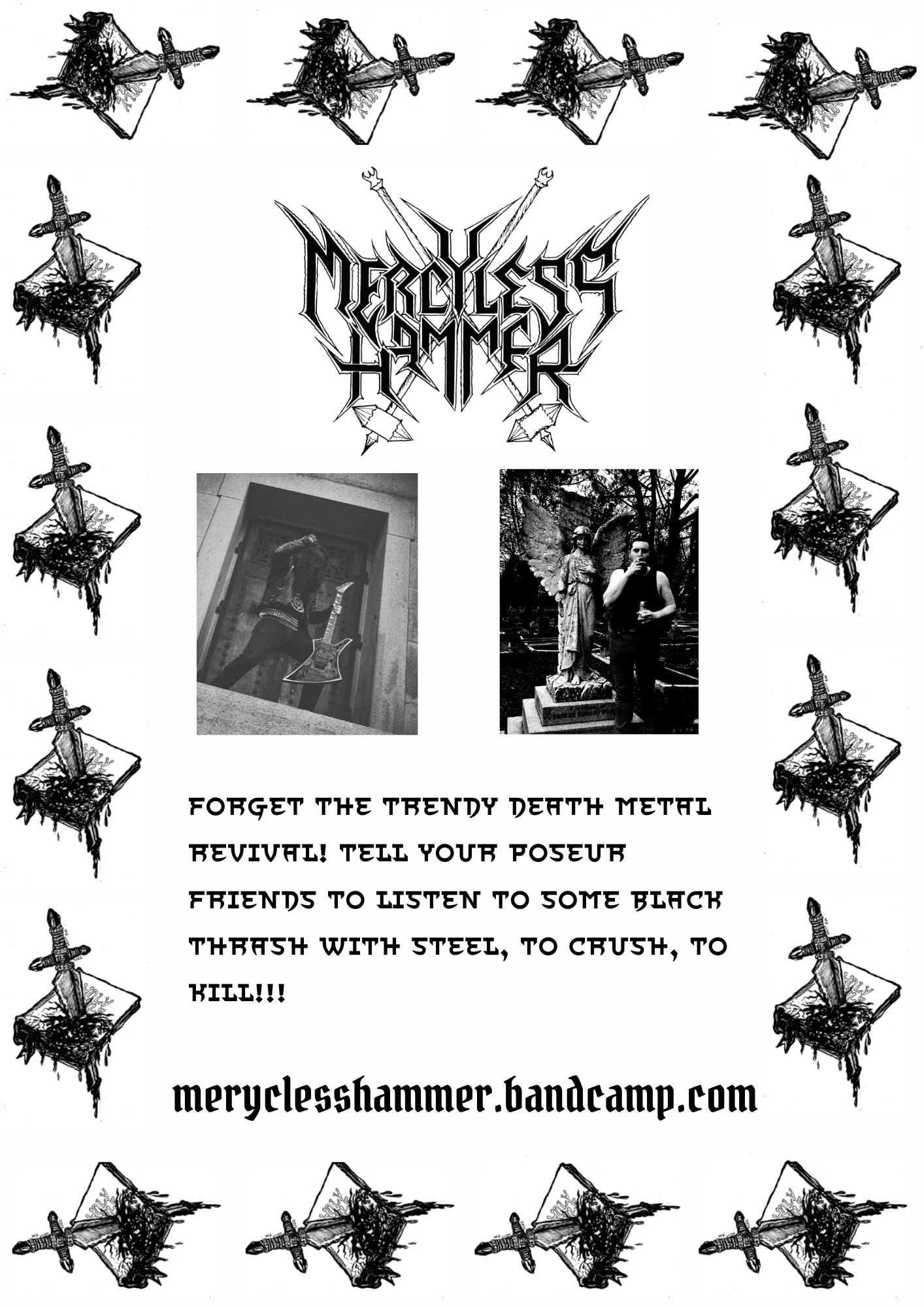 Which things do you think a Band should sacrifice in order to succeed? Have you ever sacrificed anything in your life for a better future for your Band?
Other than dedicating yourself to your craft and doing what you enjoy doing without worrying too much about outside factors or what is necessarily considered popular. I would say discipline and commitment are the biggest things to consider when trying to do any sort of music project.
Describe your ideal live show as a performance Band. Have you already experienced that?
At the moment I don't have a full line-up to perform live but it will definitely happen in the future, ideally it would be the dream to play along-side some of our influences, I'd say that would be the ideal live show and playing for real metal maniacs.
Which attributes, do you think, that a new Thrash Metal Band should have in order to gain identity and be unique?
Personally I feel thrash has been done over and over again especially with the thrash revival we saw in the late 2000s, however that being said, I prefer a more old school approach, not this party-thrash stuff. So yeah as long as it's fast, evil and it has ripping riffs it should be well received. Personally, in Mercyless Hammer I feel the vocals really makes it stand out along with some of the lyrics which takes a lot of time to get right. The tight rhyming of the verses and chorus parts is something I feel is missing in a lot of metal. So that is something I feel sets Mercyless Hammer apart from bands in the same genre or subgenre or whatever.
Do you believe that Digital Platforms help the new Thrash Metal Bands? Which, do you think, is the ideal way for a Band to promote its work?
I think digital platforms are great especially bandcamp and youtube as it allows you to reach a certain demographic however a lot of the social platforms means you get lost in the ether so to speak but it doesn't matter, the right people will seek it out and when found they will spread it to their friends etc. So it is hard to quantify but it definitely makes things easier than it did when you had to send snail mail.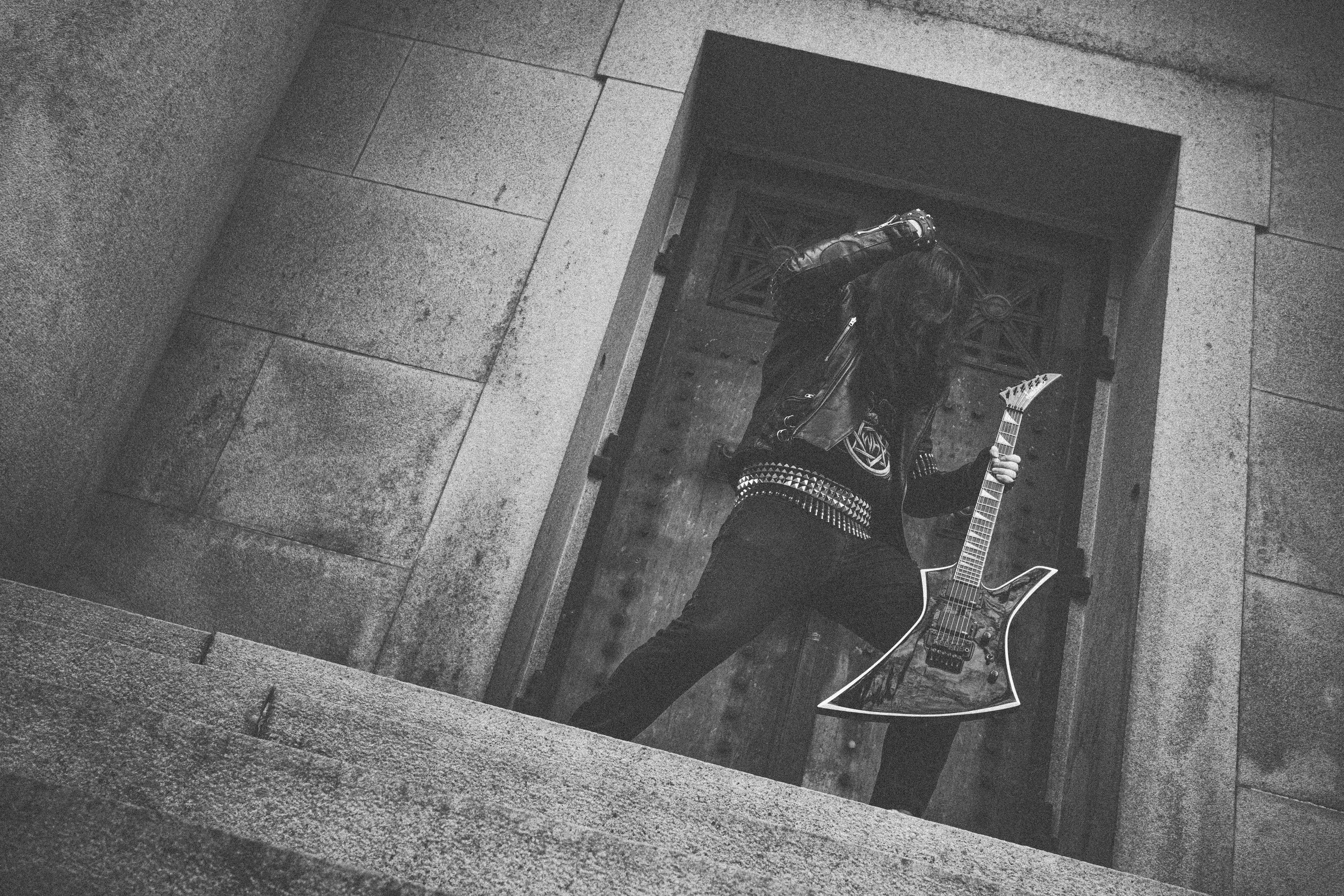 The last 3 years worldwide we have faced many dark, strange & new situations with our everyday life (covid, lock-down etc.) Did all of this affect you positively or negatively?
Covid for me personally allowed me to focus on getting Mercyless Hammer going and finally get the demo out, so it was definitely a blessing in that aspect and I kind of miss it in a way that leant itself to solitude and focus. I don't think everyone agrees but for me it was more of a positive force than a negative one. I tried to make the most of it.
Tell us a few things about the New Underground Metal Scene in Sweden (Bands, Fanzines, Webzines, Metal Clubs etc.)
As far as the underground here goes there are constantly new bands/projects coming out, I can think of at least 2 or 3 new projects I myself or friends are involved with, all very hush-hush for now. What I can tell you is that Mercyless Hammer will feature on a compilation done by Under the Sun fanzine here in Sweden. As far as clubs or metal clubs go we've lost more than we've gained sadly, however, Klubb Fredagsmagel have been great in terms of putting on shows, I am actually seeing Profanatica this coming weekend which should be a treat.There are a lot of great bands from Sweden historically and I guess one of the lesser known bands is a band called Hypertension and they're incredible, not sure if they're still active or not but it is great stuff. .
Do you know anything about the Hellenic Metal Scene?
Maybe a little, I mean, at one point I was a big fan (still am) of Wargoat and Ravencult through mail order/tape trading. Of course Rotting Christ has been the bastion for the Hellenic Metal Scene for years and years. Recently I have not kept up too much but most bands usually tour Greece because of the diehard maniacs down there. I would love to play some shows in Greece at some point.
What are your future plans?
As of right now, we just finished a full-length titled "Hells Sodomancer" which is 8 tracks of Barbaric and crypt sorcerous black thrash destruction. The LP should be available digitally on bandcamp come the 26th of May 2023 and on Vinyl later this year.
Thank you very much for your time & Keep up the good work! The closure is yours.
Keep your eyes peeled for the new full-length that will be available digitally on the 26th of May 2023. I'll leave you with some parting words: Forget the death metal revival and tell your poseur friends to listen to some black thrash with steel, to crush, to kill! Thanks again for taking the time to chat with me. Blasphemous Hellfire.
By Steve the Filthy Dog.
MERCYLESS HAMMER CONTACT:
https://www.instagram.com/mercylesshammer/
https://mercylesshammer.bandcamp.com/album/demo-mmxxii