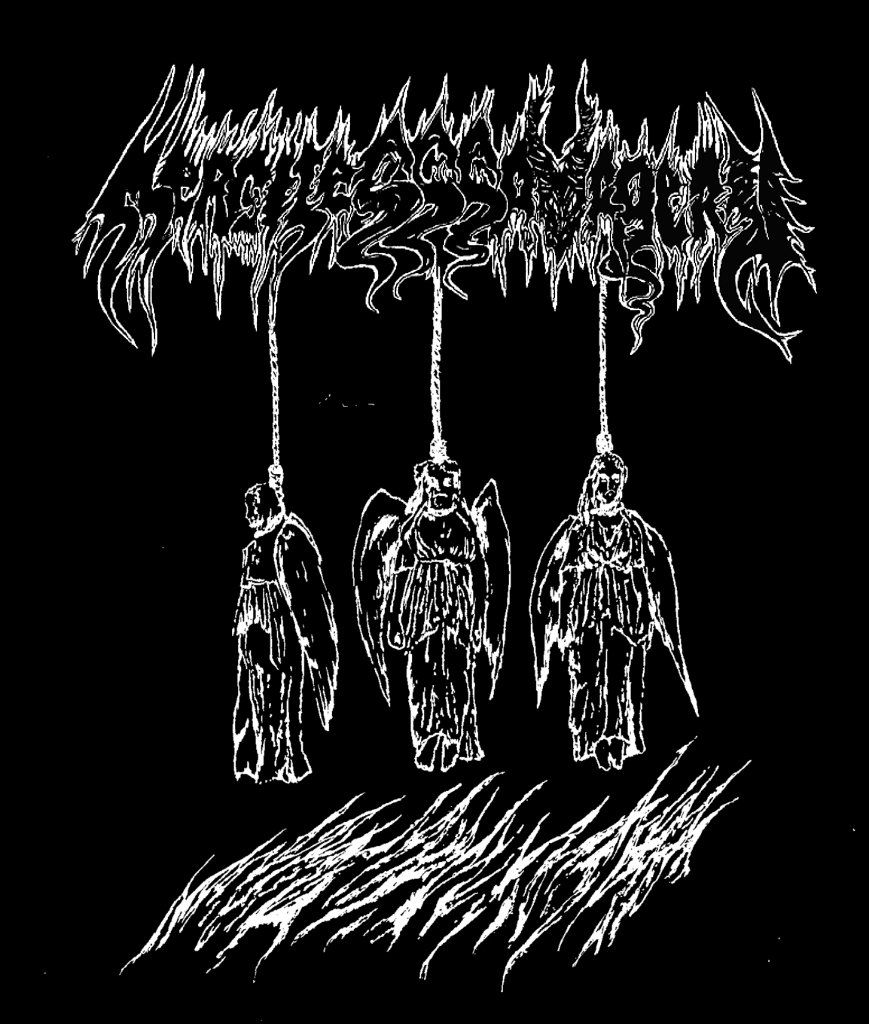 !!!BLACKENED DEATH METAL HELL FROM TEXAS!!!
We had a conversation with Hellbitch Kommando (Guitars/Vocals). Enjoy!
Welcome to the FILTHY DOGS OF METAL Webzine.
Tell us a few things about MERCILESS SAVAGERY (Members, Starting Year etc).
Merciless Savagery is a two-piece metal band from Houston, TX consisting of C.C. Bonebreaker on drums and I, Hellbitch Kommando on guitars and vocals. We started playing together in 2018 and had our first show in 2019, hosted by our peers in the death thrash band Thundertank at the local hub for Houston's underground extreme metal acts: White Swan Live. We started with few expectations on what our exact sound would be and it is still evolving– slowly becoming more "us". We both agreed we wanted to play fast and hard.

You have recently released your demo ''Demo 2021''. What is the feedback from your audience as well as from the press?
The demo was actually recorded at Francisco's Studios a year before we released it on Bandcamp. We performed the songs live in our practice room with mics, no "punching-in" involved. Everything in our project has been DIY thus far, from artwork to recording and production. As far we know, the reaction from those who have heard it has been positive and constructive. We are very motivated to do better and have had people reach out who want to help support our music. We are extremely humbled with the kind words we have received from our friends and others in our scene. In terms of press, there is none hahaha. This is the first interaction M.S. has had with any kind of "press".
Label or DIY and why?
DIY. C.C. and I are currently focused on higher goals in our personal lives but if a label were to approach us at some point we would be open to it. Neither of us has had much experience with "labels". Currently, we are just making music for ourselves and the Texas metal scene.

Do you prefer Vinyl, Tape, CD or Digital Format and why is that?
There is really no preference. Just what C.C. and I can afford to do currently. We have our demo on Bandcamp and tape format only. We plan to do CD's in the future once we record more music and hopefully a full-length on vinyl someday. As obscure as we may be, we do desire to reach as far as we can. The mission: to crush fuckin' posers.

Your music style is Death/Thrash Metal. Which are your main influences (Favourite Artists / Bands etc.)
Our influences range across many styles of metal. C.C. is a grind-head and her influences consist of bands like Assück and Sewn Shut. My main influences at the moment are Inquisition and Imprecation.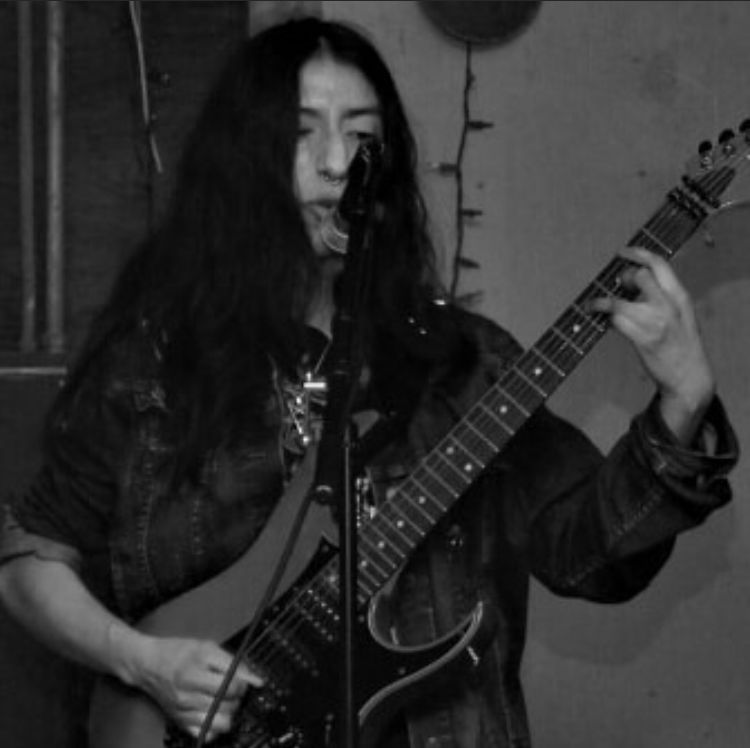 Which things, do you think, a Band should sacrifice in order to succeed? Have you ever sacrificed anything in your life for a better future of your Band?
Sacrifices are always involved when it comes to achieving your desires. I know for C.C. and I, it has been our comfort at times. Being on a stage when you are an introvert of any kind is jarring. Sacrificing the comfort of hiding in a crowd to be exposed to the judgments of others is something that we go through any time we perform. I think to succeed as a band you have to open yourself to the possibility that things may not go well and make peace with that. If you are afraid of what people may think or afraid that things may go wrong for you and it prevents you from reaching higher, then you will not succeed.
Describe your ideal live show as a performance Band. Have you already experienced that?
I don't think there can ever be an "ideal" live show in real life. We haven't played much since we started. Personally, I have yet to be satisfied with my performance on stage. I don't see this as a bad thing and it definitely will not stop us from trying again and again. What I do want from a performance is to feel like I connected with people and they feel what I feel, just as I feel when I see a band that moves me. Electricity and passion, a sort of "oneness" and excitement. Surrender to the metal and bang your fucking head for the master in hell.
Which attributes, do you think, that a new Death/Thrash Metal Band should have in order to gain identity and be unique?
Passion is important. Motivation and competitiveness. It's okay to have a fun hobby and not take yourself too seriously, but in order to deliver that kind of power you have to be passionate. Ignore what other bands and what other people are doing and worry about yourself. Don't put yourself in a box by simply tuning down trying to play "caveman" riffs. Stay true and hard as steel.
Do you believe that Digital Platforms help the new Death/Thrash Metal Bands? Which, do you think, is the ideal way for a Band to promote its work?
Yes. The internet has it's pros and cons, but thanks to the internet, bands are able to spread far and wide and reach their "core" fans almost immediately. But I think an ideal way for a band to really promote it's work and reach people is to play some good fukkin' music. End of story. We have no desire to be a band with more T-shirt designs than good songs. There are bands out there with no social media platforms who have supporters across the world. Express yourself and translate that darkness and ferocity as accurately as you can and it will resonate with people.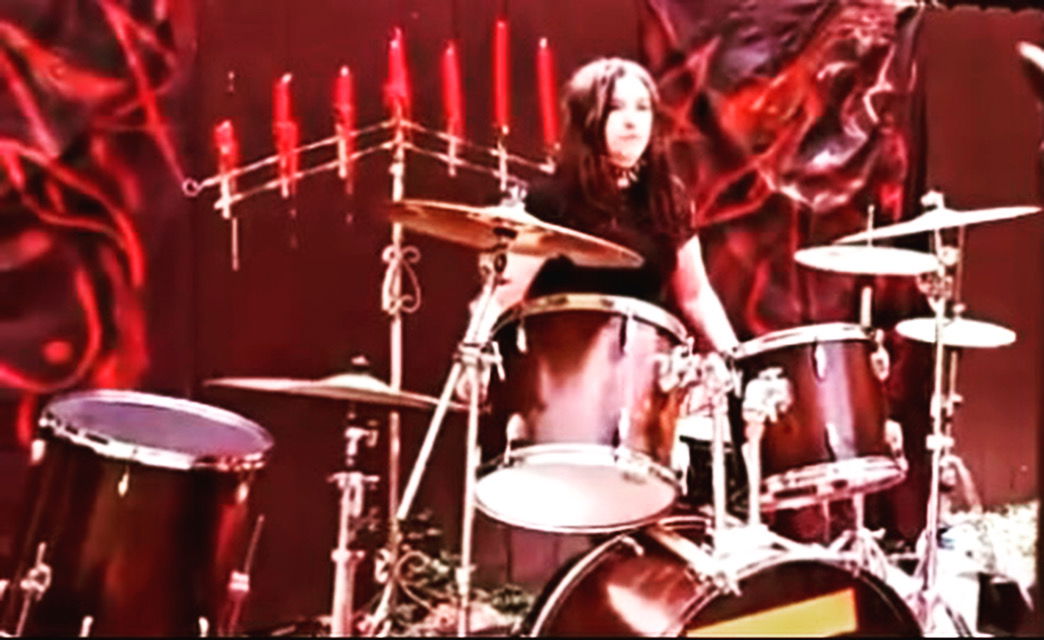 Tell us a few things about the New Underground Metal Scene in Houston, Texas (Bands, Fanzines, Webzines, Metal Clubs etc.)
Some of our favorites acts in Houston currently are: Imprecation, Cryptic Void, Oath of Cruelty, Cemetarian, Thy Feeble Savior, Tantalum, P.L.F., Shapeless Power, Wulfskol, Morbosidad and Tombspawn. Some of these bands have been around for a while but still bring the ferocity.

Do you know anything about the Hellenic Metal Scene?
Yes, Rotting Christ, Varathron, Astarte, Zemial, etc... Hails to the land of the gods..."to the Helliest region of Varathron"...

What are your future plans?
We plan on writing more songs, playing more shows, and getting better. Nothing special.

Thank you very much for your time & Keep up the good work! The closure is yours.
I appreciate your interest and time in our little band. Hopefully we will connect again in the future. Eternal Hails from Texas Metal Hell.
–– Hellbitch Kommando.

By Steve the Filthy Dog.
MERCILESS SAVAGERY CONTACT:
https://www.facebook.com/profile.php?id=100069812947857
https://mercilesssavagery.bandcamp.com/releases
https://www.instagram.com/mercilesssavageryhtx/