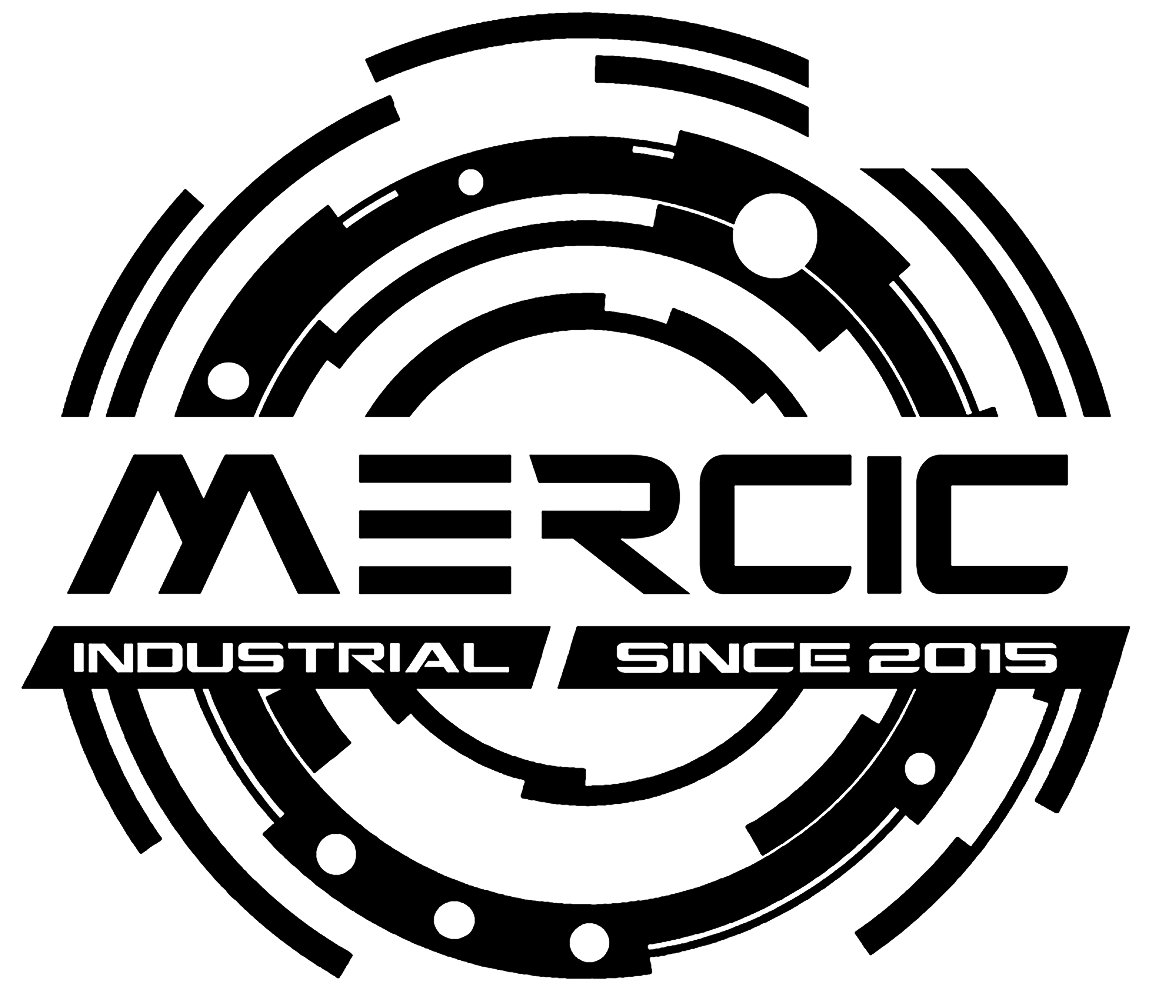 We had a conversation with CARLOS 'MALDITO' (Vocals/Drums/Samplers/Keyboards).
Tell us a few things about MERCIC (Members, Starting Year etc).
MERCIC started out as an escape studio project in 2015, where I could fit my ideas without boundaries, write down all my emotions and exteriorize them like a diary. Obviously a project focused in such a personal tastes had to have only myself working on it, it's selfish, I admit it since the start, but that's the only way to put out something so genuine for myself.
You have recently released 2 new albums ''Mercic 7 & Mercic 8 2021''. What is the Feedback from your audience as well as from the Press?
From the audience what I am receiving is great reviews, from press the albums are starting to fly now, I received great comments about it and several radios are supporting a lot, so I think we are starting in a ok level.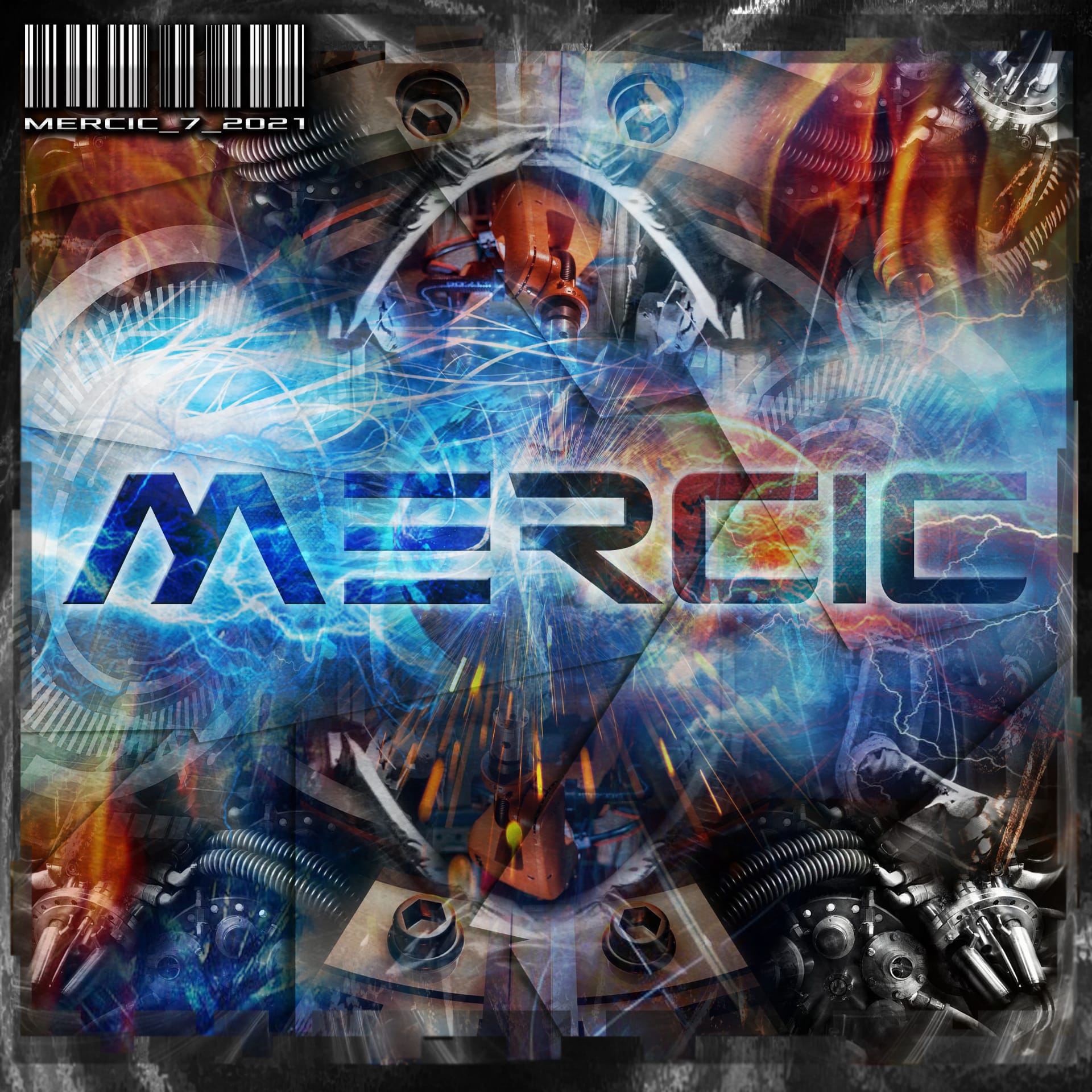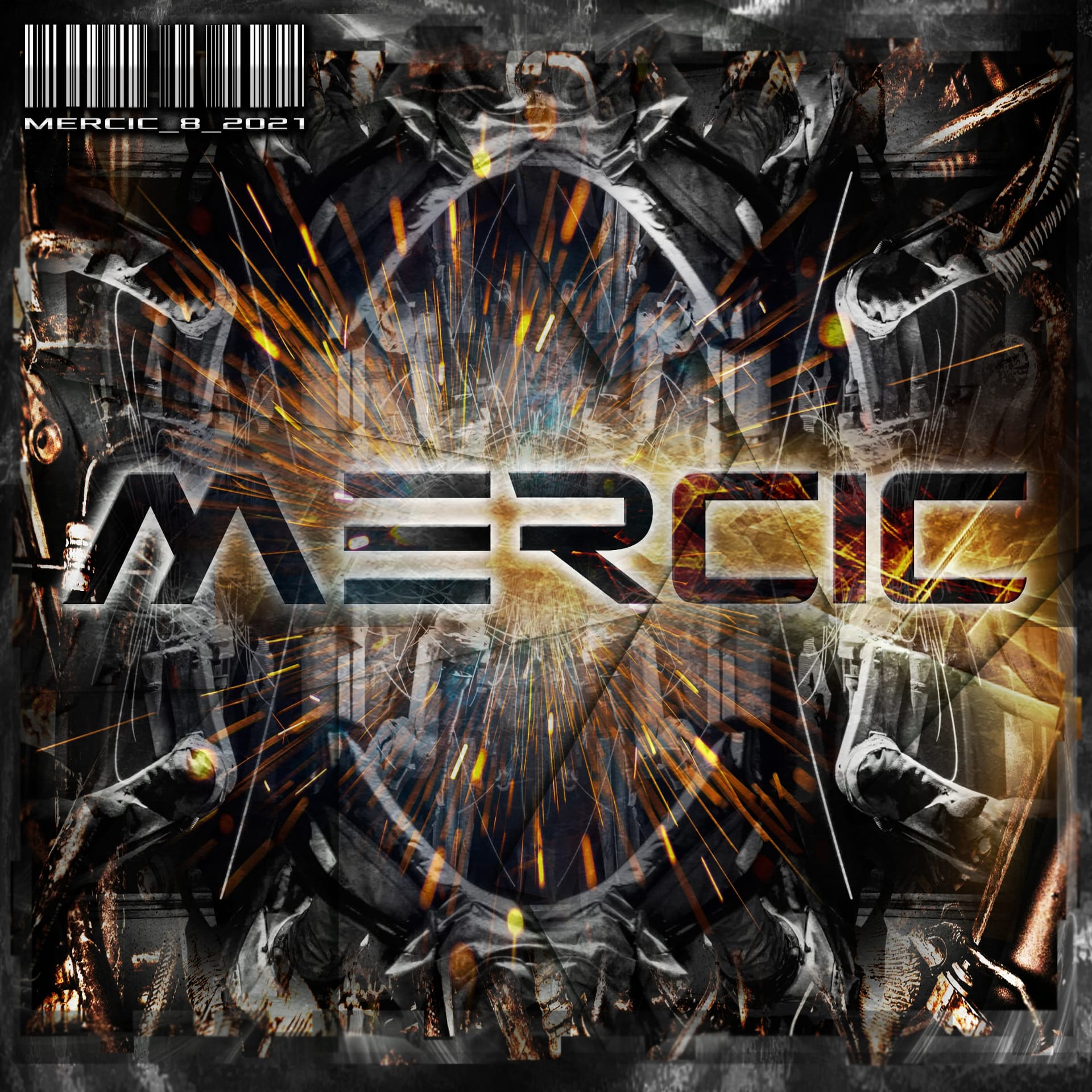 Label or DIY and why?
This release was with UNPmusic. It's a tremendous help in terms of promotion. It's not the type of label that intrudes on the recording process, so we are really fine.
Do you prefer Vinyl, Tape, CD or Digital Format and why is that?
I do prefer when the public has the conscious of thinking the artist has to make some money back of its investment because he also needs to pay bills, have food on the table etc. And if that public appreciates the work and want more of it have to support it. The format can be anyone as long it allows the listener to experience the songs and feel emotional with that. No preference at all because anyhow all of them has the magic from the past memories that somehow touches people in a form or another. Some people started to listen music in vinyl and his first record was a vinil, others was a CD and that connection will always be special.
Your music style is Industrial. Which are your main influences (Favourite Artists / Bands etc.)
I assume you listened MERCIC yet, so you will understand that my influences are really several. I love death metal and I love dark piano ballads too, so... it all combines in MERCIC. That's why this project is so embracing musically.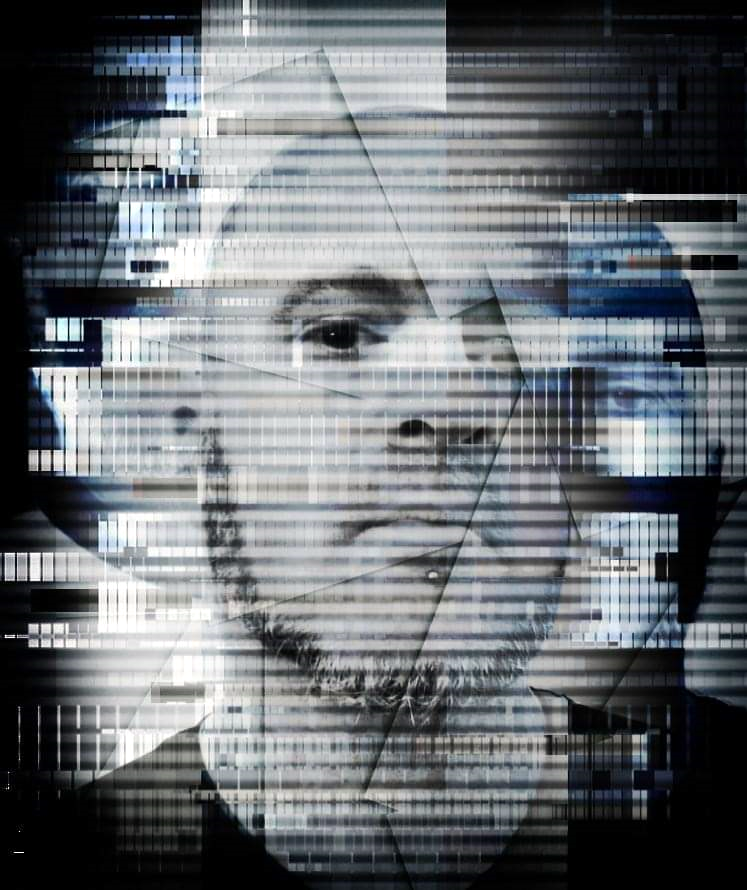 Which things, do you think, a Band should sacrifice in order to succeed? Have you ever sacrificed anything in your life for a better future of your Band?
With MERCIC absolutely nothing but time stuck in studio instead of being with family but that has to be like that without a doubt. When I created this project I knew that it could not suck all of my life or not being before my own life because in the past I really sacrificed my life for my bands, all my money was spent on music and promoting the bands, buying drums, recording gear, my own home studio... I was submerged in an extreme way to live gaining nothing back except frustrations, stress and really hard work.
Describe your ideal live show as a performance Band. Have you already experienced that?
Since MERCIC started out as just a studio project and when we decided to play live Covid19 arrived we don`t have many experience live so far but for me the ideal show will be a show that has 2hours and you don't feel satiated. I personally love shows with band members going crazy and some scenario too, I don't enjoy seeing five guys onstage just playing and singing pretty quite without nothing else happening (rare exceptions). Chaos is a crucial element for a great show, I would say Slipknot for example as a really great show that I really enjoy a lot.
Which attributes, do you think, that a new Industrial Band should have in order to gain identity and be unique?
Be truthful to yourself, instead of trying to follow other band`s steps and sonority. There's no way to fail when you are loyal to yourself. If you don't succeed at least you putted out some valid and genuine work that you will be proud of forever.
Do you believe that Bandcamp and other Digital Platforms help the new Industrial Bands? Which, do you think, is the ideal way for a Band to promote its work?
The ideal way to promote a band will be always playing live. That has more power that any digital platform, because you can listen to some songs on internet and if you just like one or two you will not become a fan but if you see a live show with a great performance you will follow the tracks you listened to live and that will make you discover others and by the fact you now it's a great band live you will be more open to listen more songs than the other way. Obviously the digital platforms help to promote but there's tons of bands coming every day, its hard.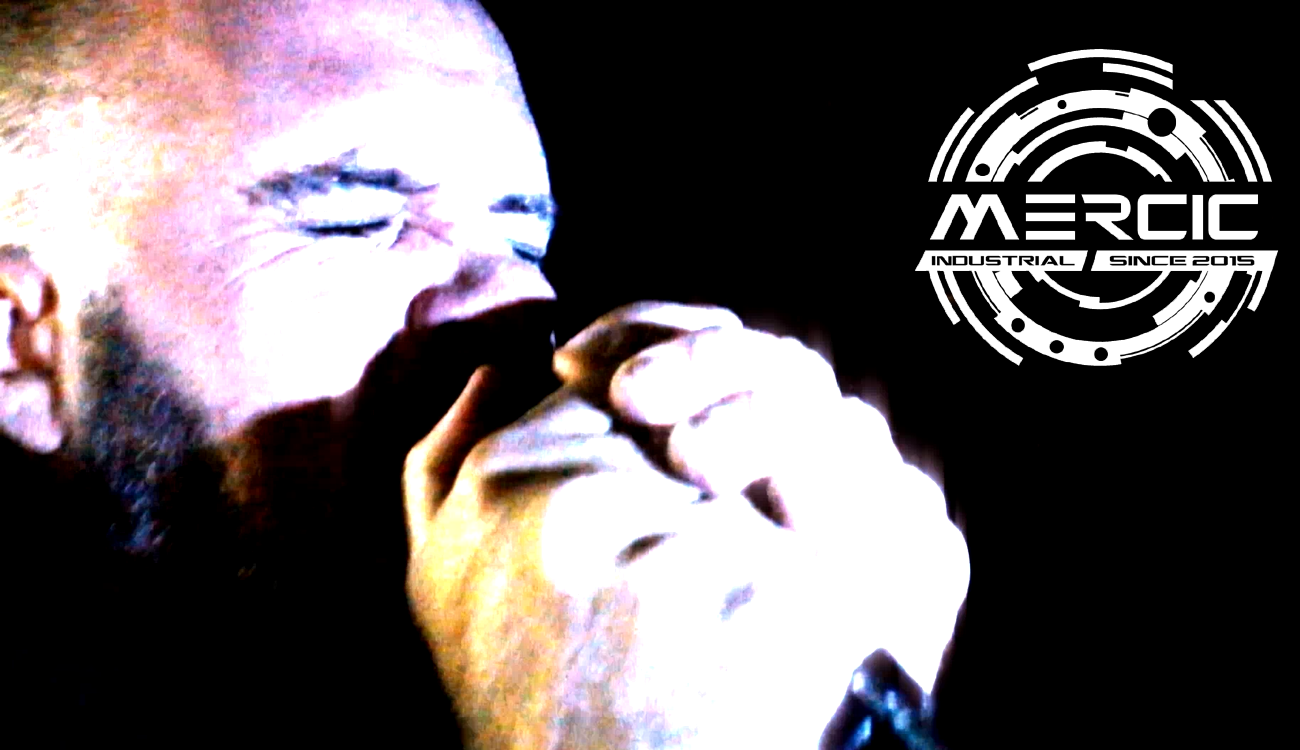 Tell us a few things about the New Underground Industrial Scene in Portugal (Bands, Fanzines, Webzines, Metal Clubs etc.)
The Portuguese industrial scene doesn't exist. We have a few bands only, we have no fests or clubs just focused exclusively on industrial. We have a very small underground scene, with some clubs in Lisbon and Porto and very few ones else where. But what we have is pretty good, magazines, zines, clubs and bands. What last for years it's proven to be very good. It's a question of mentalities to support more for real instead of just putting a like on Facebook etc.
Do you know anything about the Hellenic Metal Scene?
Never heard about it, i'm so sorry, but I will definitely do it.
What are your future plans?
Put MERCIC heavily onstage.
Thank you very much for your time & Keep up the good work! The closure is yours.
13-If you are open enough just experience to listen MERCIC, if you are stuck in just one style don't even bother to try it because definitely it will not be your thing for sure. Thanks a lot to everybody who support MERCIC, especially Luke from UNPMUSIC and Johnny of JZ PRESS.
By Steve the Filthy Dog.
Spotify: https://open.spotify.com/artist/4FVgsPzqO3p2gspmkhxakf
YouTube: www.youtube.com/channel/UCx74JJAezgGY8xyEaBZWyXg
Bandcamp: https://mercic.bandcamp.com
Apple Music: https://music.apple.com/br/artist/mercic/1066088090
Deezer: https://www.deezer.com/br/artist/9466316
Tidal: https://tidal.com/browse/artist/7453025
Napster: https://br.napster.com/artist/mercic
Email: mercic_band@hotmail.com
Facebook: www.facebook.com/MERCICmusic
Instagram: www.instagram.com/mercic_band
UNP Music: https://undergroundnproud.com/unp-music/mercic
Press Agency & Interviews: jzpress@metalnalata.com.br

JZ PRESS ASSESSORIA
Email: jzpress@metalnalata.com.br
www.facebook.com/jzpressassessoria
www.instagram.com/jzpressassessoria