!!!BRAZILIAN THRASH METAL!!!
Welcome to the FILTHY DOGS OF METAL Webzine.
Tell us a few things about MASSKILL (Members, Starting Year, etc).
We are a Brazillian Thrash Metal band that started back in 2015. We started our career playing Metallica and Megadeth covers but quickly felt the necessity of writing our own music. We started playing an old school thrash metal, mostly influenced by the early 80's scene, in that period we released or the first EP called "Biological Hazard" (2017).After some changes in our lineup, we started exploring new things, new technics and music style, all of that culminated in our 2018 release; a single "Scream In Vain" which already has a very particular feel to it, that we were really happy about.Again, after a lot of up and downs, and some more changes on our lineup, we felt that the music we where creating together was different from the ones we started, and since we had some material that was not released before e thought it was time to close the chapter and pave the way for the ideas we want to explore. So we mixed our songs that were written over these past times and released them in this new called EP "The Cycle".This EP is important for us as it servers as a conclusion of our previous band "sound", and sets us free to explore what we think is the band's true identity. But don't get me wrong, we love the music in this EP and are excited for people to listen and enjoy it.Our current line-up features Giovanni di Genova on vocals and rhythm/lead guitars, Rafael Oliveira on lead guitars, Hugo Ferraz on bass, and the big David Dias on drums.
You have recently released your EP ''The Cycle''. What is the Feedback from your audience as well as from the Press?
We're receiving awesome feedback and we are surprised that we also have a lot of people from other countries besides Brazil, who also enjoy our music. That's freaking great and means the world to us!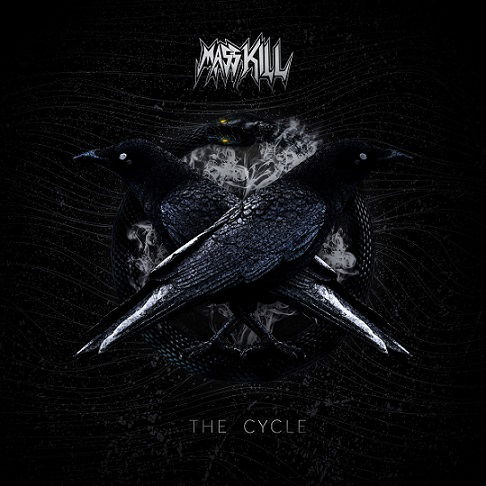 3. Label or DIY and why?
At this point, we think that DIY will be the best decision for a band that is starting. Of course, we still want to find a big and friendly label to work with, but unfortunately, it is an almost impossible deal for a metal band to sign with a good label (at least here in Brazil), and you know, you can't just stop and wait for the opportunity to fall from the sky, it most likely will not happen. So you gotta work hard and put your music out there in the best way you can.With today's technology and accessibility, recording some nice music by yourself is not that hard anymore, so definitely is the way to go in most cases.

Do you prefer Vinyl, Tape, CD or Digital Format and why is that?
To be honest, we are a huge fan of CDs and Vinyls. Most of us have a small collection of CDs lying around here, and I think it brings a different "essence" and "atmosphere" to the music, in a way that the digital format can't replicate.I hope this tradition of physical media can maintain itself as technology progresses. But of course, you can't be absent from digital media, is mandatory for these new times, so yeah, both ways have its ups and downs, but what matters in the end it's your music, if it's good, it's good no matter the format.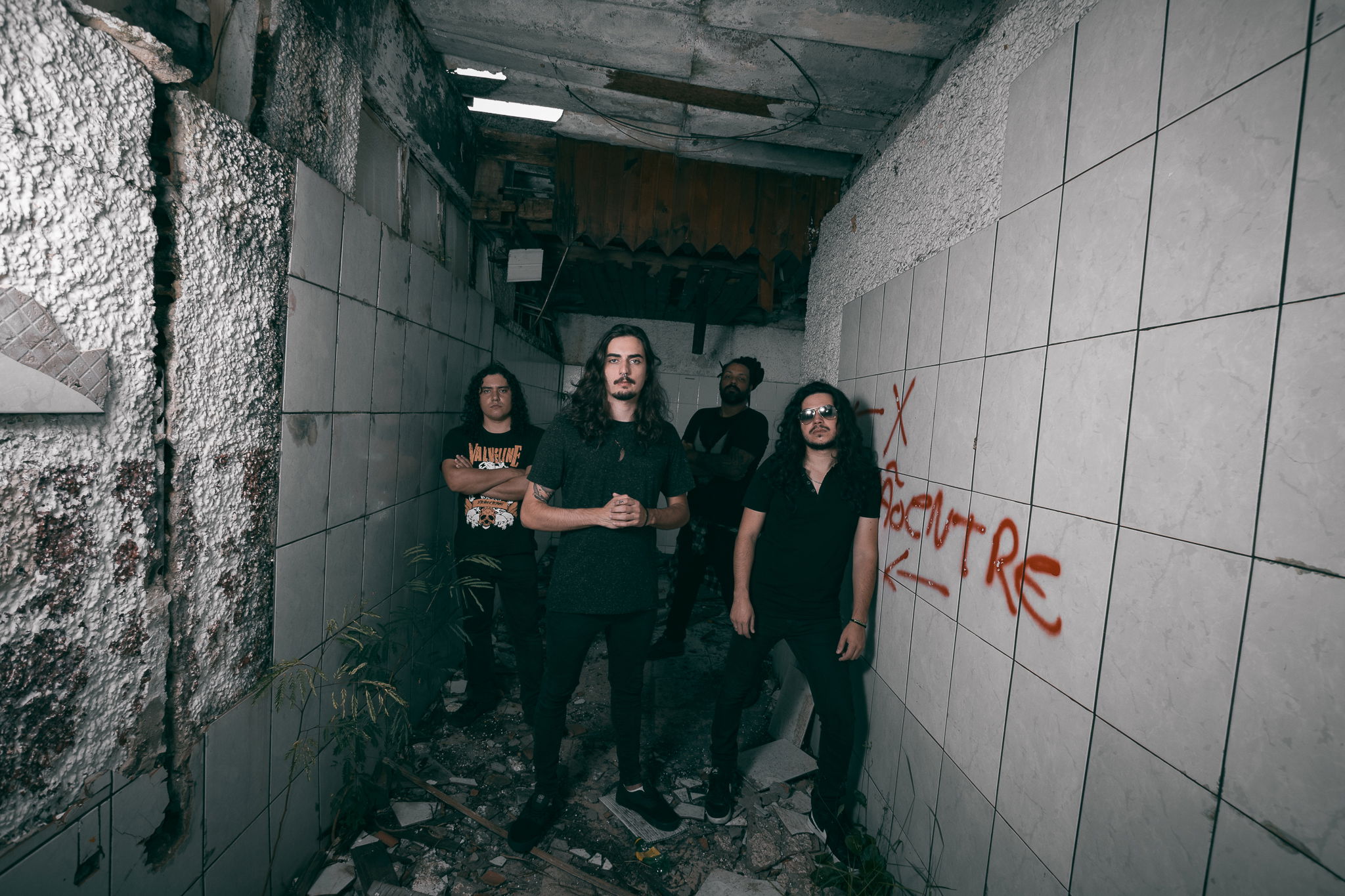 Your music style is Thrash Metal. Which are your main influences (Favourite Artists / Bands etc.)
We have a lot of influences, but I can say that our main pillars are based on Metallica, Megadeth, and bands from the 80s, aside from that we have a lot of bands from the new wave, and they also help shape our sound, bands like Lost Society, Dust Bolt, Suicidal Angels, Evile, Power Trip, Ultra-violence and more.Being a Brazillian band we also like to take some nice ideas from brands outside of the Thrash Metal umbrella, definitely, there's some crazy stuff out there, so we can also throw Gojira, Sepultura, Project46, Angra, and more in the mix.
Which things, do you think, a Band should sacrifice to succeed?
Have you ever sacrificed anything in your life for a better future of your Band?
Speaking as a Brazilian band, we can say without any doubt that you have to sacrifice a lot of things to keep your band alive. You have to put your time, blood, and sweat into your project to make it happen. I mean, I think that's not an exclusive thing, every country has its particular difficulties, here in Brazil, money is our worst enemy, 90% of the time you don't have the budget to do what you want and it's hard to balance what you need to pay to keep your own stuff afloat and what goes for the band's plans. But if that's what you need to do to keep doing our music, we'll do it till the end, no matter what.

Describe your ideal live show as a performance Band. Have you already experienced that?
This is a very hard question, but when it comes to live performances, the public makes a big difference. You can play very well and have everything really tight with the band, but if you feel that the audience is not very energetic, you know, the show doesn't feel good.So it's a mix of both things, you need to have a lot of rehearsal, make sure your equipment is working fine, have a backup plan if anything goes wrong, and do your best to make sure the audience feel your enthusiasm.We had a lot of great shows for sure, and a couple of bad ones, I'm sure we will get more of both again in the future. It is part of the journey after all.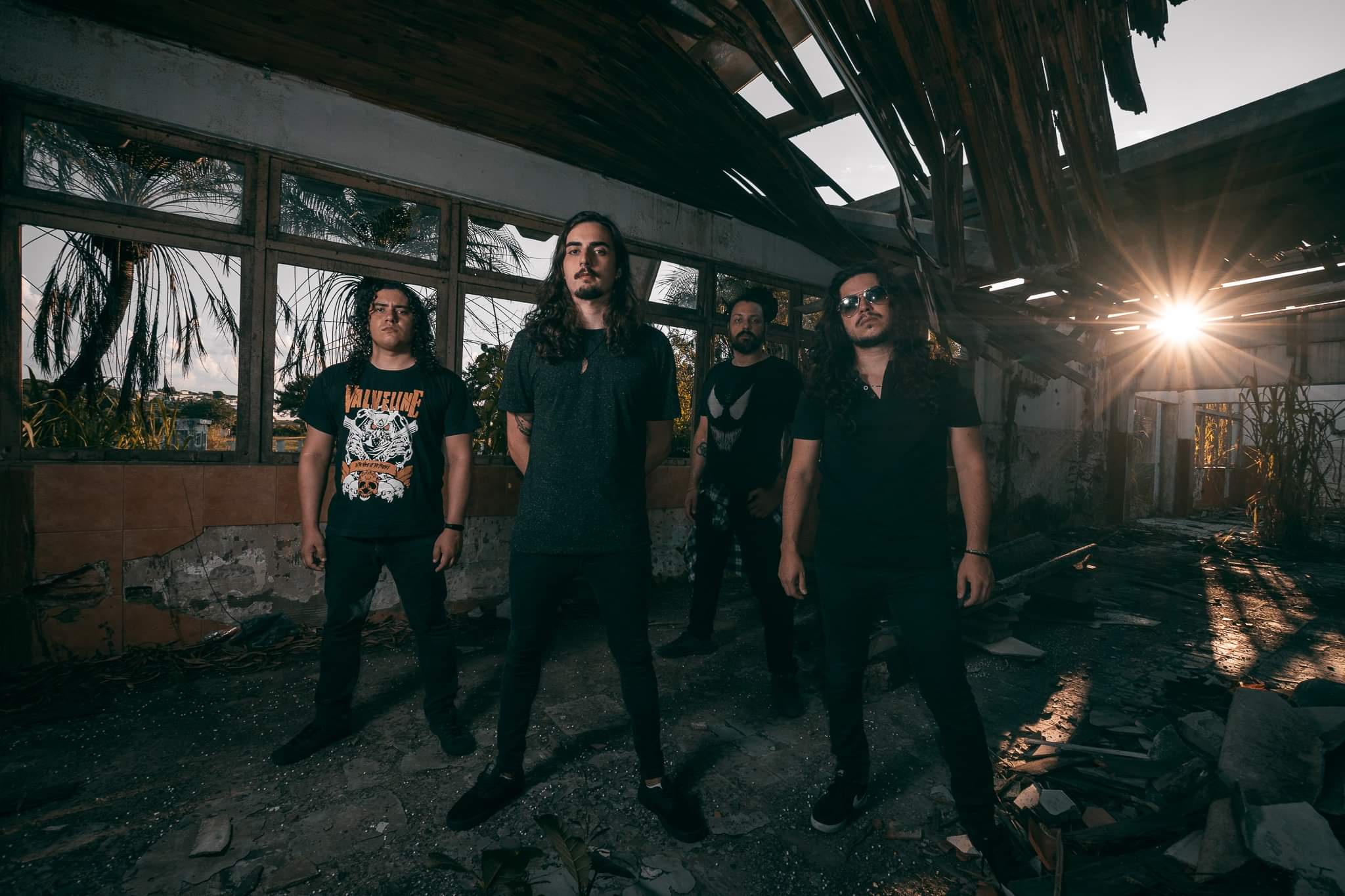 Which attributes, do you think, that a new Thrash Metal Band should have in order to gain identity and be unique?
Thrash Metal is a very old genre already, so you have tons of bands playing and experimenting with crazy things in this genre, so it is very hard to be super unique in anything you do, to be honest.We believe that being Brazillian and having our members listening and liking different bands from a lot of other genres, makes our sound more unique as we like to mix and match things from everywhere. We are never satisfied with the sound we are doing, so there are always new things to throw in the mix, you know, like a very melodic part with clean vocals, some crazy synths, atmospheric sounds, or even trademark stuff from other genres like different rhythm patterns, harmonized guitar, complex music structures, exotic scales for the solos, and the list goes on.Thrash Metal doesn't need to be stopped in time, we think there are there's a lot of possibilities to make more killing music in the genre.

Do you believe that Bandcamp and other Digital Platforms help the new Thrash Metal Bands? Which, do you think, is the ideal way for a Band to promote its work?
I think everything has pros and cons, it certainly helps to have this exposure achievable at your fingertips without the need to invest too much money, but at the same time it creates more competition, after all, metal has a limited audience and there is a lot of new music being created every day, but you know, is how things work, so we need to adapt. Today is crucial to have a distribution platform to spread your music, no matter what you do, you will never achieve a big audience if you don't use Digital Platforms to distribute it. We normally use one rpm here in Brazil and it helps get our sounds in almost every streaming platform available.
Additionally, YouTube is a very big thing, so you need to be there as well, lyric videos and music videos are a very powerful way to get new people to listen to your band.On the community side, Facebook and Instagram are the way to go, you get a chance to interact with the fans in a more personal way by replying to comments.We don't use tweeter but are considering getting on it as well. So yeah, basically, you need to get your face everywhere. If they don't see you, they will not listen to your music.
Tell us a few things about the New Underground Metal Scene in Brazil (Bands, Fanzines, Webzines, Metal Clubs, etc.)
Our underground scene is amazing! We have a lot of great bands and very talented people giving their best to make really heavy and amazing music.
Most musicians here play because they love it and not because they expect anything to happen, this makes the bands do what they want and not fall into that "commercial music" trap. You can name any type of metal you like and you can be sure that there will be a band not very far away from you that plays it in the Brazilian underground scene.We don't have a lot of metal clubs here and the few ones we had, are struggling to survive in this Covid era, so it's hard to know what will happen after it ends, maybe new places will appear as they will see the opportunity to catch back on, maybe not, it's hard to know.Regarding the online media, there's a lot of webzines and metal blogs in Brazil for sure, also a lot of YouTube channels dedicated to the genre, most of them are independent of running by just a couple of people.This is a very important thing, this guy helps us so much with interviews, reviews, and press releases, so a big shout out to them, you all are amazing and you are a big part of keeping the metal genre alive.

Do you know anything about the Hellenic Metal Scene?
We love Chronosphere, we also enjoy Amnken, Bio-Cancer, and of course: Suicidal Angels! We have heard that there is some amazing stuff happening in Greece.Our guitarist Rafael Oliveira is also a big fan of Gus G.Maybe someday we can do a show there, would be amazing!

What are your future plans?
Right now we are planning to release our debut album, we are collecting ideas from everybody, composing new things and exploring some new sounds. We want our debut album to be something we will be proud of, so we are working hard and pushing ourselves to achieve new levels.Aside from that, we miss a lot doing live shows, which is something that is our plan to get back in action as soon as this pandemic ends.

Thank you very much for your time & Keep up the good work! The closure is yours.
Thank you so much for contacting us! It was a huge pleasure for us to take part in this interview. Your work is great and please keep it up.We want to thank all our fans for the amazing support you always give to us and for those who are listening and sharing our music, thank you so much, you are the reason we keep doing what we do.If you don't know us yet, we are on all major streaming platforms and we just release our new work: "The Cycle EP", so please check it out, give us your feedback and stay tuned on our social media, because we are always releasing new stuff.
Thank you! Cheers!
By Steve the Filthy Dog.
MASSKILL CONTACT:
https://www.facebook.com/masskillmetal
https://www.deezer.com/en/artist/12800561?deferredFl=1
https://www.instagram.com/masskillofficial/
https://music.apple.com/pl/artist/masskill/1504311729
https://soundcloud.com/mass_kill
https://open.spotify.com/artist/2Ese7euNUCeDzGZY8BDf9s#_=_