!!!COLOMBIAN THRASH METAL!!!
We had a conversation with MANIAC.Enjoy!
Welcome to the FILTHY DOGS OF METAL Webzine.
1. Tell us a few things about MANIAC (Members, Starting Year etc).
Hello there, Metalheads, we are MANIAC from Colombia and we play Thrash metal. The band was created in the year 2009 by Andrés Gallagher (Lead Guitar), Andrés Rojas (Bass Guitar) Jacson Aguilar (Drums),Jorge Bustamante (Rhythmic Guitar) and Edwin Pineda (Vocals), it remained with the same members until 2016 when it got dissolved almost completely.
The former leading guitarist took over the role of the band´s leader and reorganized it by reinventing its image and sound.Currently, the band is formed by Andres Gallagher (Leading guitar and vocals), Santiago Lozada (Rhythmic Guitar), Andres Rojas (Bass Guitar) and Sebastián Fajardo (Drums)
2. In 2019 you have released your album ''Vision Of Hell!''. What was the Feedback from your audience as well as from the Press?
Vision of Hell is Maniac´s debut Album as the band got reinvented. Its new sound is heavily influenced by the late 80´s German thrash metal and the NWOBHM. Its style is intended to be solid, aggressive and dark.The attitude of the Colombian metal scene has been very positive and the album has been heard in many Latin American countries, mainly (Mexico, Costa Rica, Paraguay and Chile).He also have shared our material with our metal maniacs from Europe, for instance with the organizers of the well known Hellfest from France so we are In the pathway of getting recognition all around the world, hoping to get on tour fairly soon.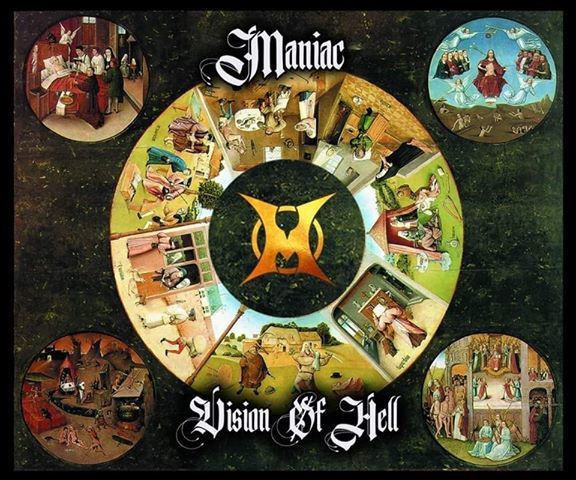 3. Label or DIY and why?
Maniac is a self-made band, so we do the management, publicity and production, according to the new dynamics in the industry.Fortunately, the means to share our music are reachable and we have taken advantage of new technologies and so forth.
4. Do you prefer Vinyl, Tape, CD or Digital Format and why is that?
We want to get our music heard and are happy to use any means available, however we do share this vintage nostalgia and we appreciate the good old analog sound from vinyl and cassette, so in 2017 and 2018 we released tapes of our EP titled "Maniac" and we are in the process of taking our album out in wax version and also will be releasing CDs soon.
5. Your music style is Thrash Metal. Which are your main influences (Favourite Artists / Bands etc.)
We are strongly influenced by late 80´s and early 90´s thrash metal. We have taken inspiration from bands such as Disaster, Destruction, Exhumer, Kreator, Sodom, Warrant, amongst others. However, as every member of the band has a different musical background, although we all are heavily rooted in metal, we are experimenting with the richness of variety in that sense.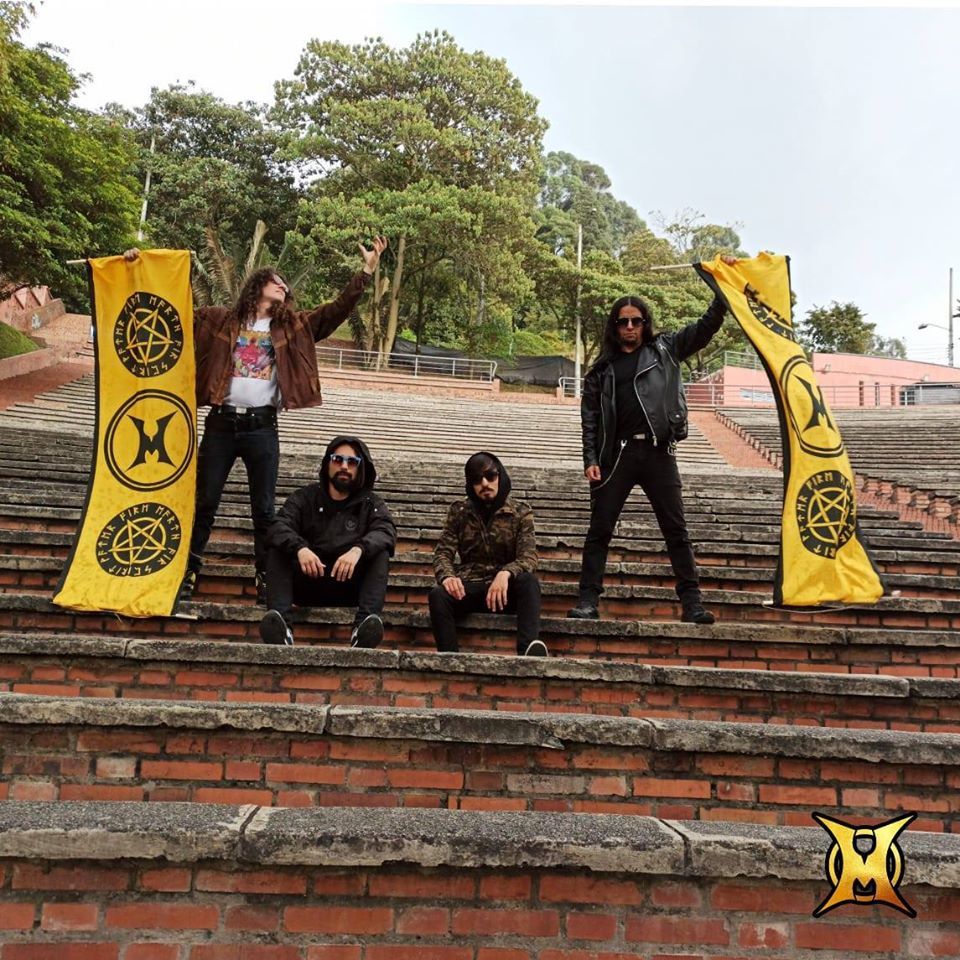 6. Which things, do you think, a Band should sacrifice in order to succeed? Have you ever sacrificed anything in your life for a better future of your Band?
Well sacrifice and discipline go together so, investing time, resources and energy in rehearsing, composing and playing is necessary.We don't see it as a sacrifice as we love what we do, but maybe he have given up some sort of "Normal" way of living in society and we actually don't regret about it.Rock n roll is about breaking free so we feel proud of being part of this huge cultural resistance.
7. Describe your ideal live show as a performance Band. Have you already experienced that?
We´ve had many thrilling shows so far, but we dream about performing in bigger scenarios. We expect to be playing abroad soon so in that sense, we feel the best is about to come and we´ll be working hard for that.
8. Which attributes, do you think, that a new Thrash Metal Band should have in order to gain identity and be unique?
We believe it's important to explore different musical influences in order to enrich our sound and to contribute to the development of the genre.The world is going through different changes and we are constantly trying to update our way of functioning in terms of performance as well as interaction with our fans live and in social media.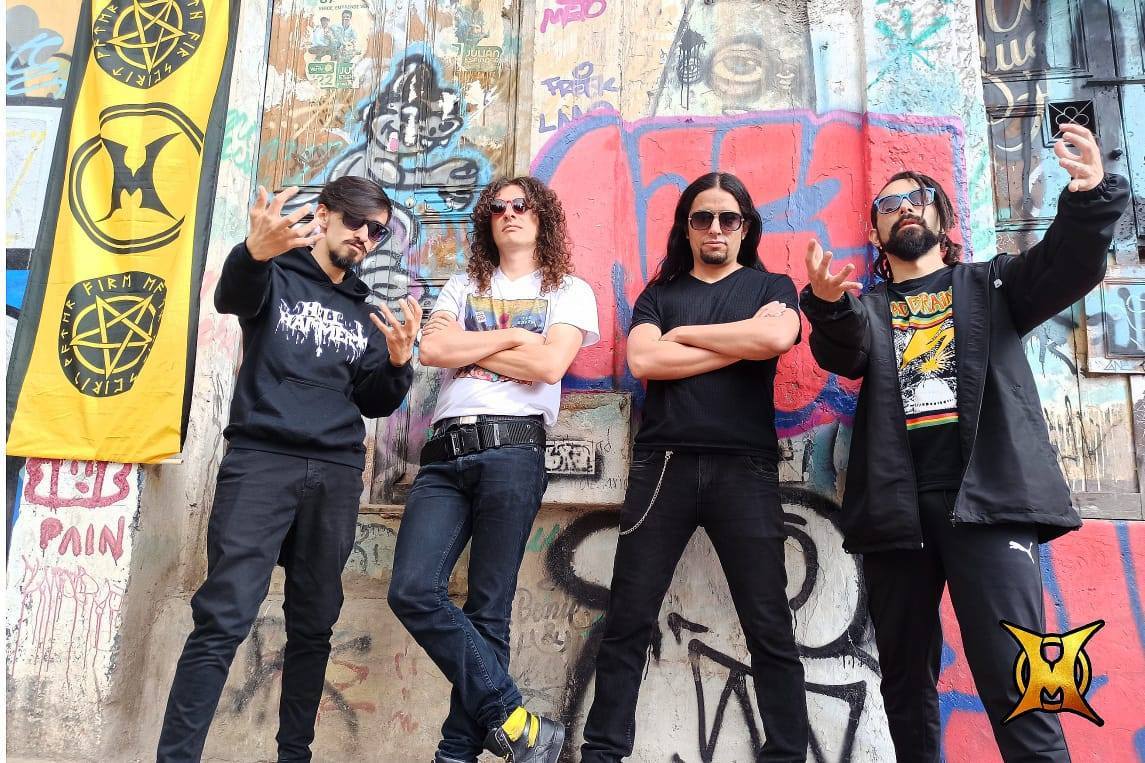 9. Do you believe that Bandcamp and other Digital Platforms help the new Thrash Metal Bands? Which, do you think, is the ideal way for a Band to promote its work?
Of course they help a great deal. Times have changed in many ways and it seems its no longer possible to live from selling CDs.The possibilities for sharing our contents worldwide have increased as well as the amount of available material, this can be tricky too, but we hope these changes force the level up in terms of quality and creativity.We appreciate the opportunity of communicating; collaborating and exchanging material with artists from all over the world so all these new platforms are key to survive in the industry nowadays.
10. Tell us a few things about the New Underground Metal Scene in Colombia (Bands, Fanzines, Webzines, Metal Clubs etc.)
The Colombian underground scene has been growing stronger specially over the last 30 years as a cultural resistance to war, violence, corruption and stereotypes.We have got many cultural centers devoted to punk and heavy metal; fanzines, movies, festivals and a great deal of new bands with strong political stands.We are impressed by the amount of new bands. Rehearsal places are always full and there are gigs all the time. The underground in Colombia is the sound of rebellion.We also have quite decent open metal festivals such as "Rock al Parque" (Rock at the Park) which has had the presence of first class bands such as Overkill, Carcass, Suicidal Tendencies, Sodom and Sepultura, among others and is the biggest free rock and metal festival In Latin America.
11. Thank you very much for your time & Keep up the good work! The closure is yours.
We thank you for your interest and salute your effort to bring together metal artists worldwide.Colombia is in the middle of a cultural transformation as we are in a political transition marked by the end of the recent civil war, with all the difficulties it implies.This phenomena has reflected itself in the appearance of an enormous group of new bands that sublimate the experiences our people have gone through in recent years.That's a lot of anger connected with heavy dark and fast sounds, so we invite our brother and sisters of Europe to get in touch with that vibes. Long live to Metal! Greetings from Colombia. #We are MANIAC.
By Steve the Filthy Dog.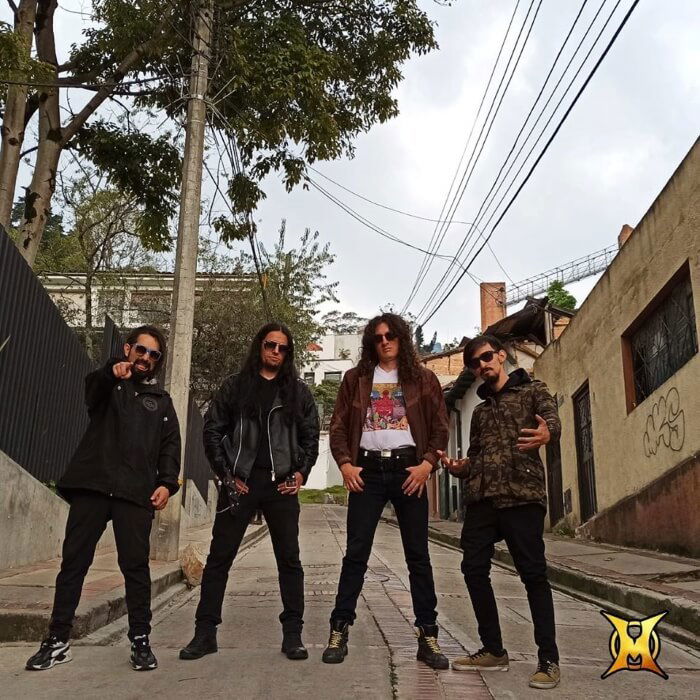 MANIAC CONTACT:
https://www.facebook.com/ManiacNeverDies/
https://instagram.com/maniac.thrash.metal?igshid=1wzm ay2wd19jd
https://twitter.com/maniac_colombia?s=09
https://www.youtube.com/channel/UCPdBA15ls4LcyZdh Tt-BTfg