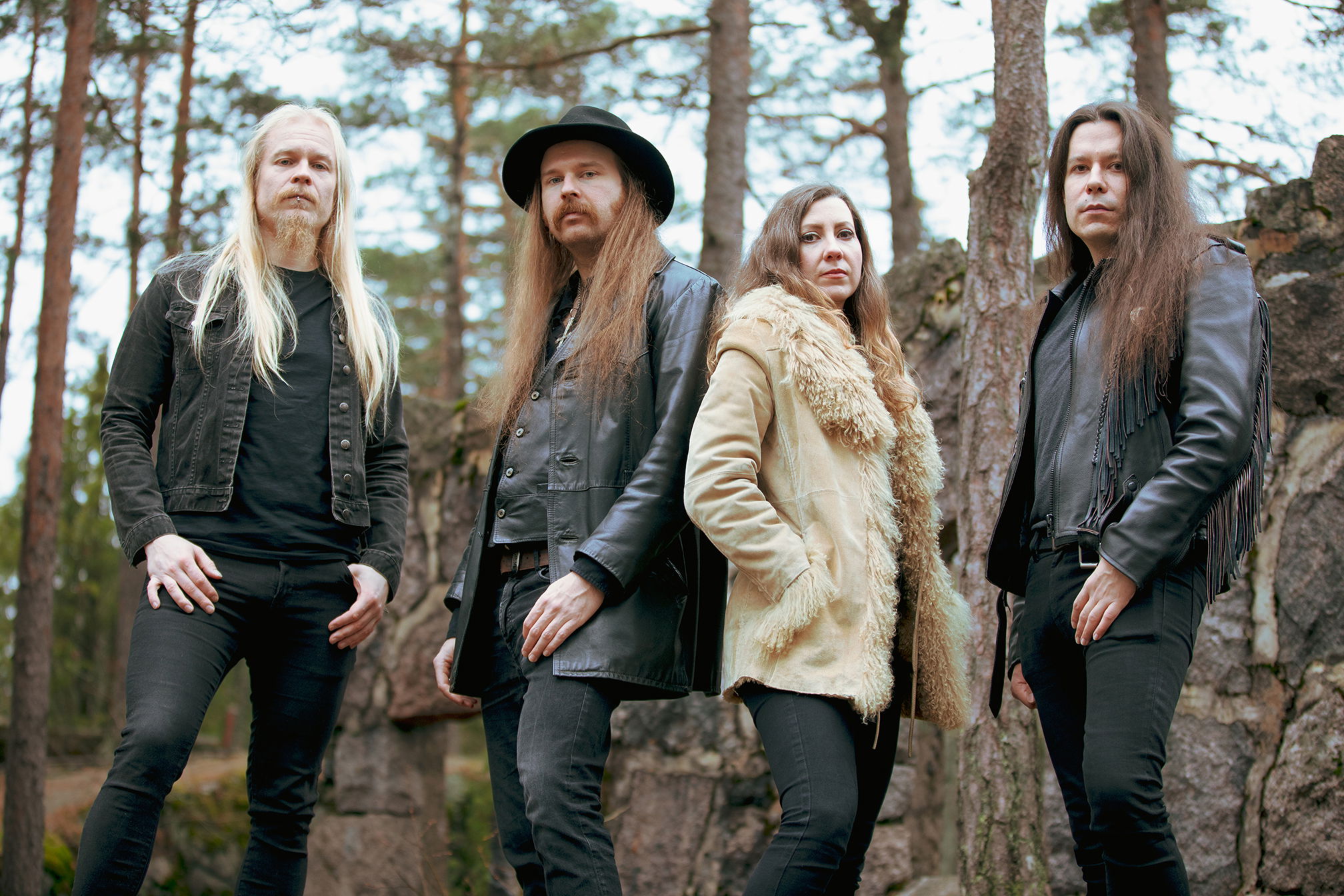 !!!OCCULT ROCK FROM FINLAND!!!
We had a conversation with Tomi (Guitar). Enjoy!

Welcome to the FILTHY DOGS OF METAL Webzine.
Tell us a few things about MAGICK (Members, Starting Year etc.
Thanks a lot. I got the spark to form the band sometime in late 2017 when I was recording stuff for my own pleasure beside my other band Satan's Fall. A moment later, I contacted Angel Sword (now ex-) drummer Matti and bassist Emil if they would be interested in playing this type of music. In 2018, we started rehearsing these three songs from our debut demo and wondering where to find a suitable singer. From the beginning, it was clear that we were looking for a female singer. To my recollection, Matti suggested Julia, whom she already knew. There was another candidate in it who then retreated because she had no band experience. Overall, Julia was a really good choice. However, there was a desire to play different kind of music instead of metal. That's probably the main reason I started creating this.
You have recently released your demo ''Demo 2021''. What is the feedback from your audience as well as from the press?
We have only received one review to read, but it was very positive. Good feedback has been received from friends and acquaintances, but we are still waiting for comments from outside the circle of friends, as long as we get the promotion going better. The action has been a bit slow for a variety of reasons (related to myself and Satan's Fall).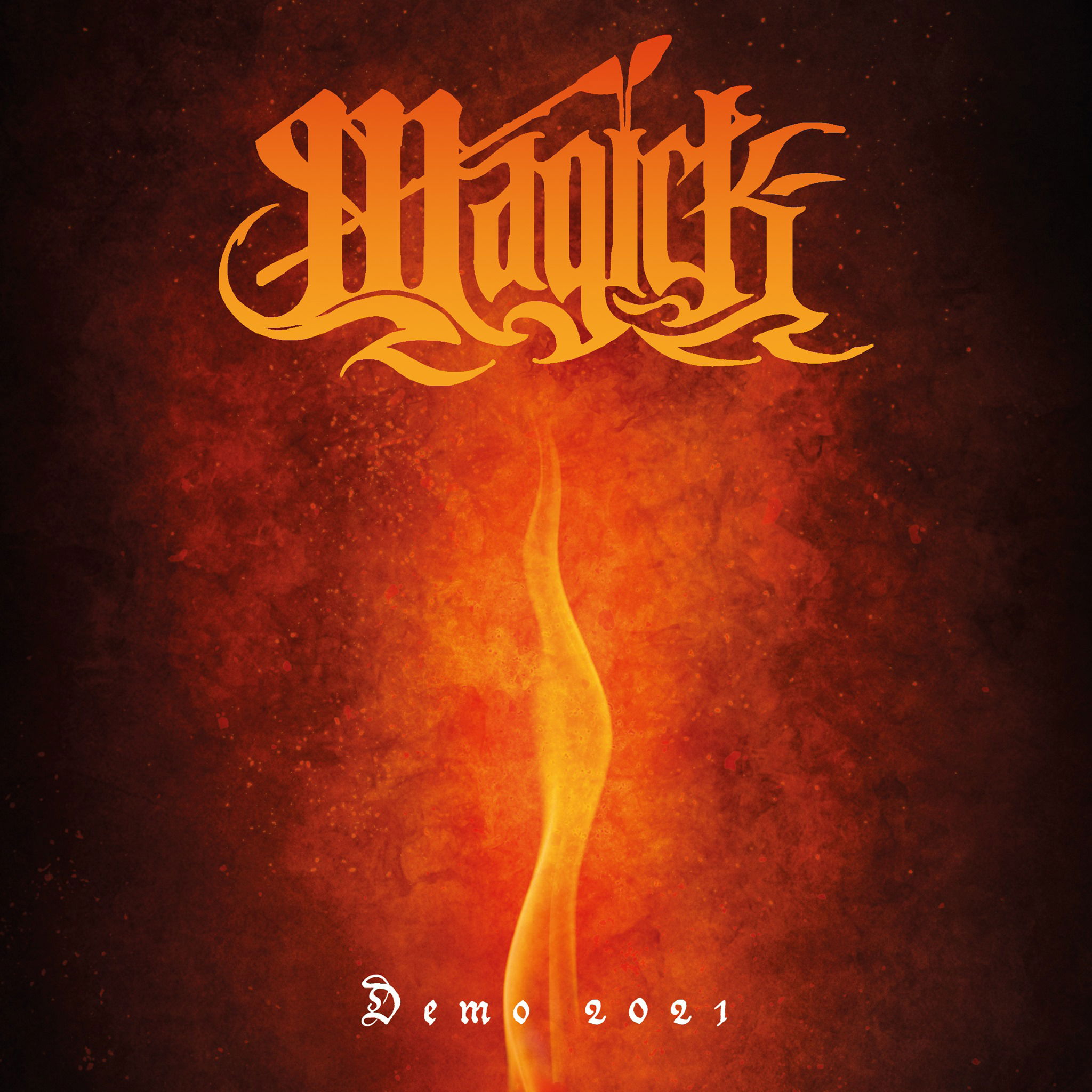 Label or DIY and why?
Both. DIY is good if you also have the energy and understanding over marketing and everything else that is essential. Or if you're interested in nothing more than making and publishing music. But a record company is good if they invest in marketing, making a record, etc. We'll start looking for a record label soon because my own time and energy isn't enough for DIY tinkering.

Do you prefer Vinyl, Tape, CD or Digital Format and why is that?
I prefer music over format. I mean, music always comes first, whether you're listening digitally or on vinyl. I like vinyls and CDs. Not so much about the cassettes, but it's still nice to have my own releases in tape in my own collections as well. Nowadays, I myself listen to music mostly digitally, even though I mainly own vinyls. The ease of the sport is charming. No need to dig records off the shelf and turn the sides, even though these are things that some love. It was for me in the past, but today I appreciate ease of use.

Who is the main writer of your songs & how you get the inspiration to compose a song?
So far, I've written all three of those songs, except Julia wrote the lyrics and made the vocal arrangements. Together we also arranged the songs. Thanks also to our sound technician Lassi, who played good solos in addition to the second guitar for the demo. In the future, others will probably be more involved in writing the songs. Like I said before, these demo songs I did alone before the band was together. Inspiration can come from anywhere.

Your music style is Occult Rock with some Metal elements. Which are your main influences (Favourite Artists / Bands etc.)
I myself don't sign metal influences in this band because at least they don't consciously exist. Of course, everyone listens and interprets things differently and that's good.If I have to mention bands, I say Blondie and Blue Öyster Cult from older bands and Jess and the Ancient Ones from Finland.
Which things, do you think, a Band should sacrifice in order to succeed? Have you ever sacrificed anything in your life for a better future of your Band?
I don't know if anything needs to be sacrificed for success. Do the things you want and believe in them. Such a power will drive you forward by force.

Describe your ideal live show as a performance Band. Have you already experienced that?
Personally, I would like to have all the neat props on stage. Fire and mysticism. Stuff like that costs money, so so far the idea for them is in the future, but by no means excluded.And we haven't had time to play a single gig yet.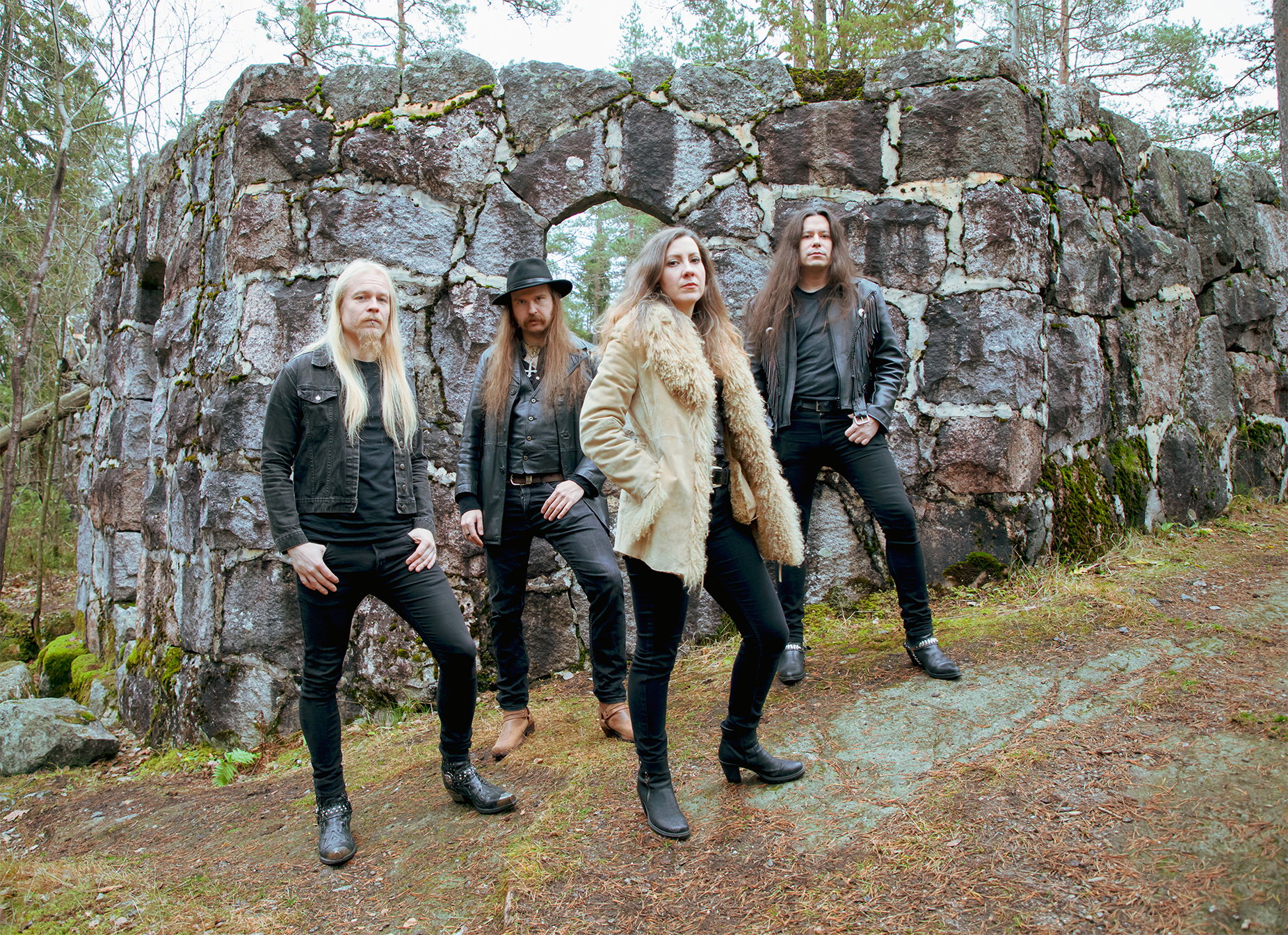 Which attributes, do you think, that a new Heavy Rock Band should have in order to gain identity and be unique?
I always prefer good songwriting. Some say you have to come up with something completely new etc, but not me. You don't have to reinvent the wheel, but think about how you can make it better. And I think its secret is in that ability to write catchy songs.

Do you believe that Digital Platforms help the new Heavy Rock Bands? Which, do you think, is the ideal way for a Band to promote its work?
Of course. Bandcamp, for example, is a great place for new and small bands. It's also a good idea to get demos and records to be reviewed as widely as possible and also ask listeners to share information about the band. That doesn't cost fans anything if you post your new favorite band's YouTube / Bandcamp link, etc. Do interviews like this. They don't cost the band money - on the contrary, you can even get money and attention if someone buys merchandise after reading the interview.Also, nowadays it is good to keep social media accounts up to date.

It seems that you are inspired from occult stuff. Are you interested in / practicing some kind of magic/witchcraft?
I don't practice occultism or witchcraft. However, I like their thematics. Occultism and witchcraft have always been great stuff in popular culture such as music, books and movies, for example. But also real-life characters like Aleister Crowley are inspiration for us.Such themes are good escapist entertainment when done correctly.

Tell us a few things about the New Underground Heavy Rock Scene in Finland (Bands, Fanzines, Webzines, Metal Clubs etc.)
Chalice from Finland is pretty good and they made an interesting debut album last year. I don't think of any zine or metal club in Finland today. There's not much to tell here about the scene.

Do you know anything about the Hellenic Metal Scene?
Everyone knows Rotting Christ, Varathron and Necromantia, but then you can also find Zemial, Agatus and Deviser on the black metal side. Northwind from old heavy metal bands and Up The Hammers festival. Other bands which came to mind are Sacral Rage and Rapture.I have a couple of friends in Hellenic Metal Scene.

What are your future plans?
I'm now quietly trying to focus my thoughts on writing a full-length record and finding a record company. Hopefully the record will be made next year.
Let's put it as a goal now as I write this.

Thank you very much for your time & Keep up the good work! The closure is yours.
Thank you very much for the interview. Hopefully readers will find us through this interview and we will get an increased awareness of ourselves and our music.

By Steve the Filthy Dog.
MAGICK CONTACT:
https://www.facebook.com/magickfinland
https://www.instagram.com/magick_fin/
https://magick.bandcamp.com/releases