!!!THRASH MANIACS FROM SPAIN!!!
We had a conversation with Joe Wrobel (Vocals/Guitars). Enjoy!
Welcome to the FILTHY DOGS OF METAL Webzine.
Tell us a few things about MADSHER (Members, Starting Year etc).
Band started in 2016, we played a show, after the show an independent label offered us a contract, one week later second guitarist leaved the band, the band split up in 2018. The band started to be reformed, we decided to be a trio in 2019/2020, We recorded Devil's Alley in 2020 problems with distributors to publish the EP due the artwork, new drummer Manu Rueda, Ex-Leather Hear. After lots of formation changes, we are Manu Rueda on drums, Manolo Sanchez on bass and myself Joe Wrobel on vocals and guitar.
You have recently released your EP ''Devil's Alley''. What is the Feedback from your audience as well as from the Press?
Pretty good, we thought there were gonna be more hate because of the artwork but people it undestanding it well, people loves the raw sound, others hate it, some claim that we have our own definite sound...
There are already labels and promoters interested in us.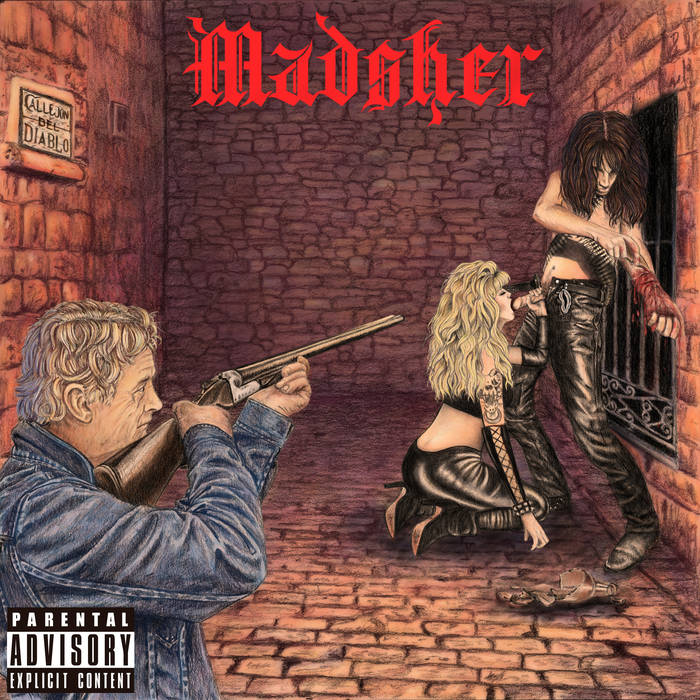 Label or DIY and why?
Right now we are unsigned. A label from Portugal wants to edit 200 CD copies of Devil's Alley, we don't have a deal yet. A Mexican label wants us to record a full length. As I see with a label you get less earnings but it gives you more audience which can open some doors I guess...
Do you prefer Vinyl, Tape, CD or Digital Format and why is that?
I prefer Vinyl for the quality, tape because sounds badass, CD just sounds slightly better than digital because it always lose quality uploading it to the platforms, always it's cooler having it in physical, be able to touch it, look the artwork, lyrics, cool things of the band, and pictures while you listen to it.
Your music style is Thrash Metal. Which are your main influences (Favourite Artists / Bands etc.)
80s Bay area principally, Megadeth, Possessed, Slayer, Exodus, old school Death and Black Metal, British heavy metal, Yngwie Malmsteen... some music outside of metal, lots of stuff actually.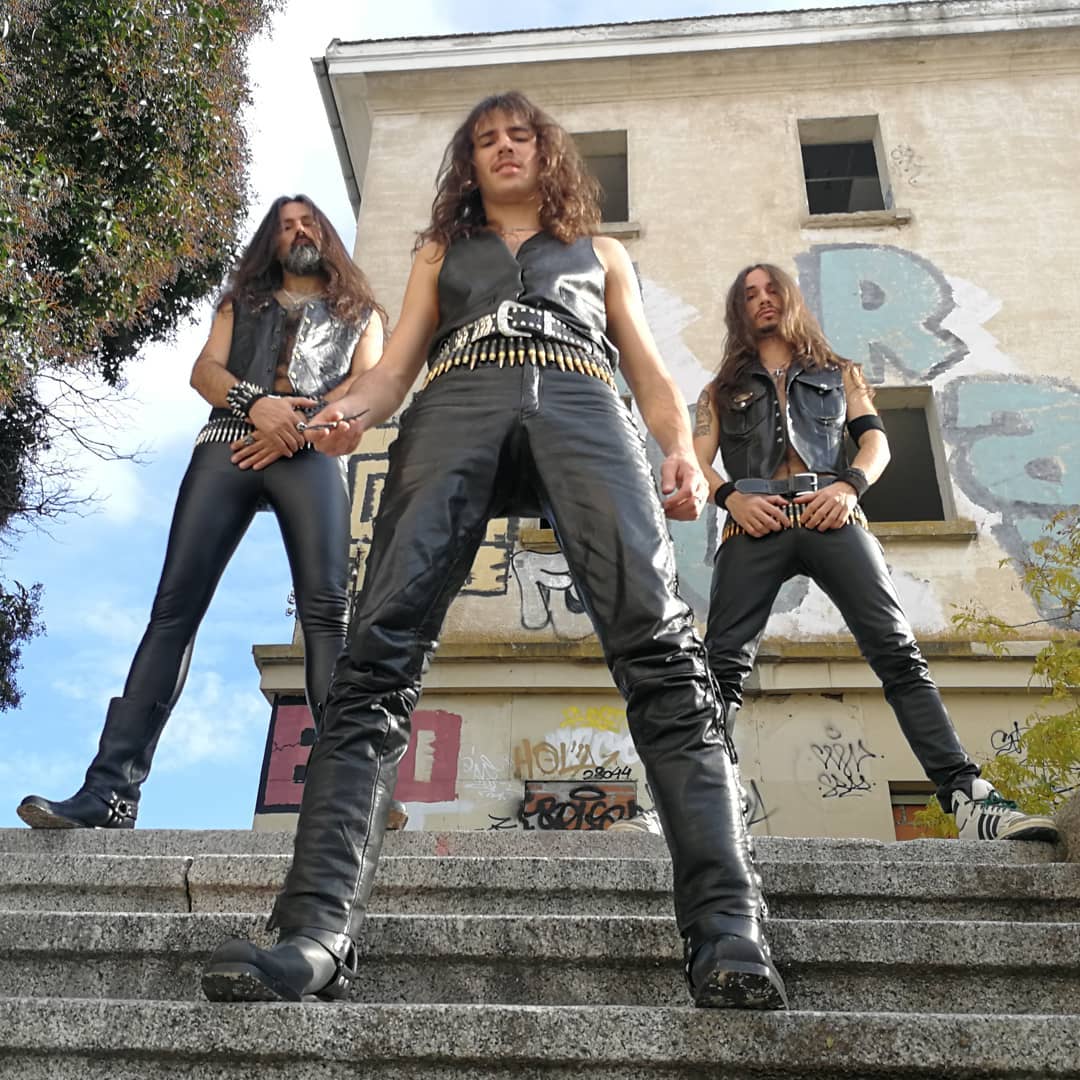 Which things, do you think, a Band should sacrifice in order to succeed?
Have you ever sacrificed anything in your life for a better future of your Band?
TIME.
I've sacrificed sometimes work.

Describe your ideal live show as a performance Band. Have you already experienced that?
Playing in a festival in front of thousands of people in an open air stage with huge sound and fog.

Which attributes, do you think, that a new Thrash Metal Band should have in order to gain identity and be unique?
Not trying to sound like other bands focusing in your own style and working on your own sound.

Do you believe that Bandcamp and other Digital Platforms help the new Thrash Metal Bands? Which, do you think, is the ideal way for a Band to promote its work?
Sure, it gives you exposure. What I think works best is word of mouth.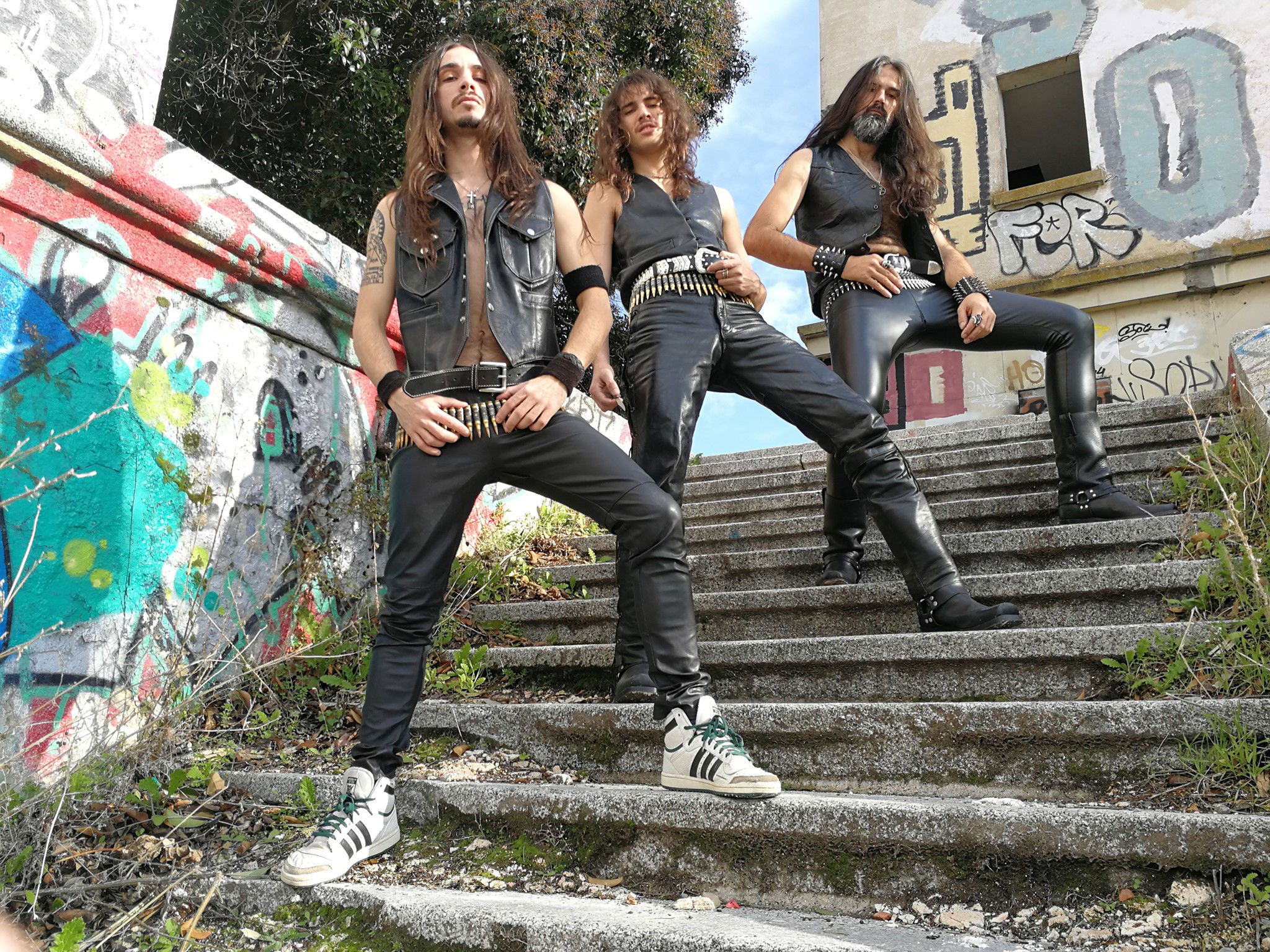 Tell us a few things about the New Underground Metal Scene in Spain (Bands, Fanzines, Webzines, Metal Clubs etc.)
Since there are no shows, bars close early, there is curfew, there is not much people on the streets, the street metal scene is pretty dead right now... but a few of us still get out there to kick some fucking asses. There are great bands like Balmog, Oniricous, Evil Tormentor, Black Mass, Intolerance, Sota de Bastos, Evil Messiah...
Fanzines like Slavers Fanzine or BOE, but the last one its more destined to punk, don't know other fanzines.
Webzines like Friendhof-Magazine, Metalbrothers
Pounding metal club, Espectros, Black Matter productions.

Do you know anything about the Hellenic Metal Scene?
The best way to know the scene is actually to be there, I have never been or know anyone. But I've heard some bands... like Necromantia, Suicidal Angels, Bio-cancer, Exarsis, and of course Gus G, huge guitar player.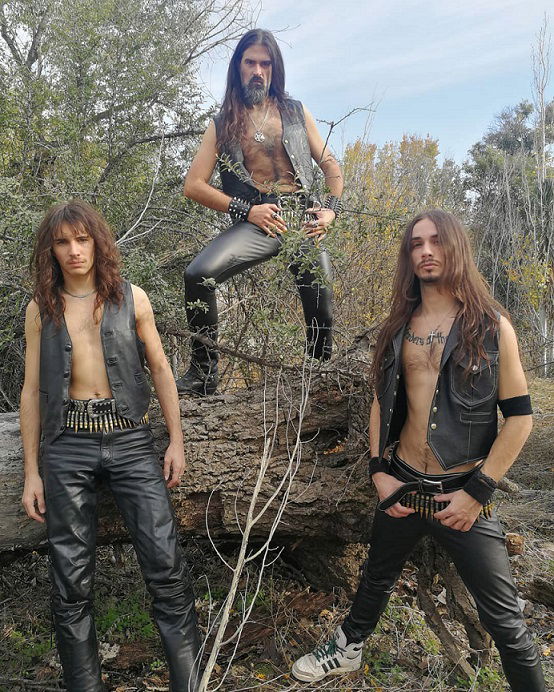 What are your future plans?
Working on the new album and touring if it's possible any fucking day.

Thank you very much for your time & Keep up the good work! The closure is yours.
Thanks for contacting us, soon there will be CDs and really cool T-shirts available.
https://www.instagram.com/madsherx
https://www.facebook.com/Madsher.band
https://madsher.bandcamp.com/releases
By Steve the Filthy Dog.