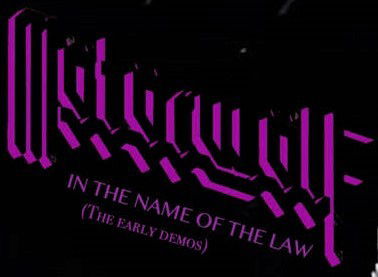 !!!CANADIAN SPEED METAL!!!
We had a conversation with MÖTÖRWÖLF.Enjoy!
Welcome to the FILTHY DOGS OF METAL Webzine.
1. Your music background starts with the brutal Death Metal band POST-BIRTH ABORTION. What happened to that band?
Tell us a few things about MÖTÖRWÖLF.
That's right! †POST-BIRTH ABORTION was the first the first of a few projects me and my cousin Casper would create.We played our first local show with that band, then after about 2 years or so, we changed our focus to hardcore punk †M.S.T at this time I was playing in a lot of bands and playing a lot of shows.After We felt alienated and discouraged with people around us and ourselves and needed something more personal and infernally harrowing.The pieces had fallen into place for our Black Metal band MANDRAGORA to take flight, our group passion project of an amazing quintet of the best people I have had to honour to play with.MÖTÖRWÖLF came about after all this was said and done. My friends Raven and Freja had came up with the name at some point in time, and it was my suggestion to make it happen!, and I am still putting lots of effort for this band to manifest into something awesome everyday… I was planning to head to Montreal to seek the right musicians, before covid-19 hit.But I have no intention of letting up, and for the time being this will be a solo project. If I'm gonna go, it's gotta be all the way man, no fuckin' half cuts!We will always stand peoples of the world and firmly against the bloody imperial capitalist regimes of the new era, we are at heart anarchist and aware always of our Mother Earth and ancestors.We believe in direct anti-fascist, anti-government action and the importance of real community in music should not be overlooked! I believe that from honouring life and love comes the true power of music, and that's the message we wanna spread!Keep your spirit alive and be prepared for the treachery of these madmen, we must face in the future. Arise!
2. You have recently released your new 2 Powerful speed metal songs ''Out from the Night (Into the Fight!)'' & ''
In The Name of The Law''. What is the Feedback from your audience as well as from the Press?
These songs are always part of my life, but we have not come together as a live band, quite yet…So far I think it has a long way to go but incredible potential that will be easily realized when the time comes, and that's mostly the what I've been hearing from people as well!
3. Are you going to search for a label or DIY?
Hey man, I'll never say no to money for playing guitar!, haha but I'm not particularly interested in getting signed haha, I just wanna let all hell break fuckin' loose! Wealth is a useful tool but a hopeless pursuit…
4. Do you prefer Vinyl, Tape, CD or Digital Format and why is that?
Vinyl is obviously choice. But demo tapes always have a certain personal charm to them, and their a lot of fun to make. CD's/Digital is just boring to me.
5. Your music style is Speed Metal. Which are your main influences (Favourite Artists / Bands etc.)
SEX MACHINEGUNS have defiantly had the biggest influence on me for the longest time,I think my writing has a very unique charm to it but I defiantly take a lot of inspiration from the mighty LIZZY BORDEN, X, HANOI ROCKS, CHASTAIN, HEAVY LOAD, LOUDNESS, DIO and also some punk bands along the lines of AMEBIX, GISM and HELLBASTARD….
6. Which things, do you think, a Band should sacrifice in order to succeed? Have you ever sacrificed anything in your life for a better future of your Band?
Obviously you have to sacrifice some freedom and time to pay for equipment/needing a place to keep it, when you could just live in some bush somewhere and not fucking worry about it,and being committed to a band is a not a task to be taken lightly… It takes a lot of dedication and energy and most people aren't up for it… But it's just worth it if you have that passion to express, in your heart you know you have to do it…And you'll sacrifice your body no doubt, shit gets crazy out here hahaha
7. Describe your ideal live show as a performance Band. Have you already experienced that?
Blood, Sex, Fire and Amphetamine…. And nobody's standing around on their fucking cell phones… explosive energetic orgasm of sounds….just chaos… Many times….
8. Which attributes, do you think, that a new Heavy Metal Band should have in order to gain identity and be unique?
Be yourself and have a message to hear, follow though in your actions and always with love…
Rather then becoming some consuming demonic embodiment, that's not original haha. Break the rules, even if it makes people disregard you…
9. Do you believe that Bandcamp and other Digital Platforms help the new Heavy Metal Bands? Which, do you think, is the ideal way for a Band to promote its work?
I think things like band-camp where labels can be cut-out, is very beneficial for bands, especially in the digital era… I just wish more people would actually get hard copies of smaller bands material…
10. Tell us a few things about the New Underground Metal Scene in Victoria, Canada (Bands, Fanzines, Webzines, Metal Clubs etc.)
There's often awesome heavy metal shows at the local Logans Pub…as you might know the mighty THOR is from Vancouver, as well as ROAD RASH just across the water, VILLIAN a young band from Toronto came through when they played here and rocked the house…For new heavy metal locally there is not a lot going on aside from me, but there a few Metal/Punk bands that are just RIPPING… bands like SPORUS, EUTHANIZED, STRATEGIC ABUSE, GNAR GNARS, THRASHLORD, AND TOREFFY to name a few…Mostly the scene here is grind core and punk, but the lack of spaces is making it difficult to play shows, and obviously no shows with lockdown going on…Maybe there's some new bands/spots i don't know about because I'm an out of touch drunk!
11. Do you know anything about the Hellenic Metal Scene?
Nope! LSD is a hell of a drug!@JEOW!!
12. What are your future plans?
Farm the land, make music, make love.
13. Thank you very much for your time & Keep up the good work! The closure is yours.
Cheers man, and thank you! and all the bands who are keeping the Heavy Metal flame burning on high! Hails!Keep an eye out for the new MÖTÖRWÖLF EP, coming very soon!
By Steve the Filthy Dog.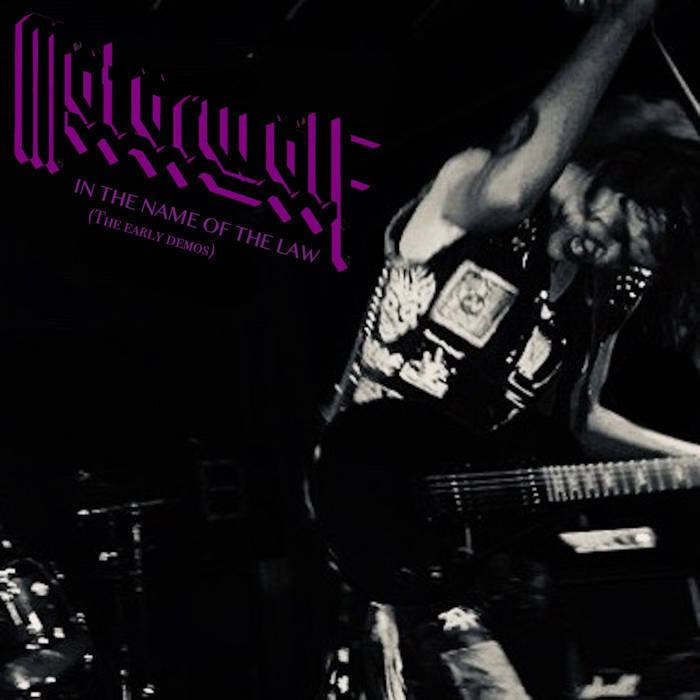 MÖTÖRWÖLF CONTACT:
https://motorwolf.bandcamp.com/album/in-the-name-of-the-law-demo