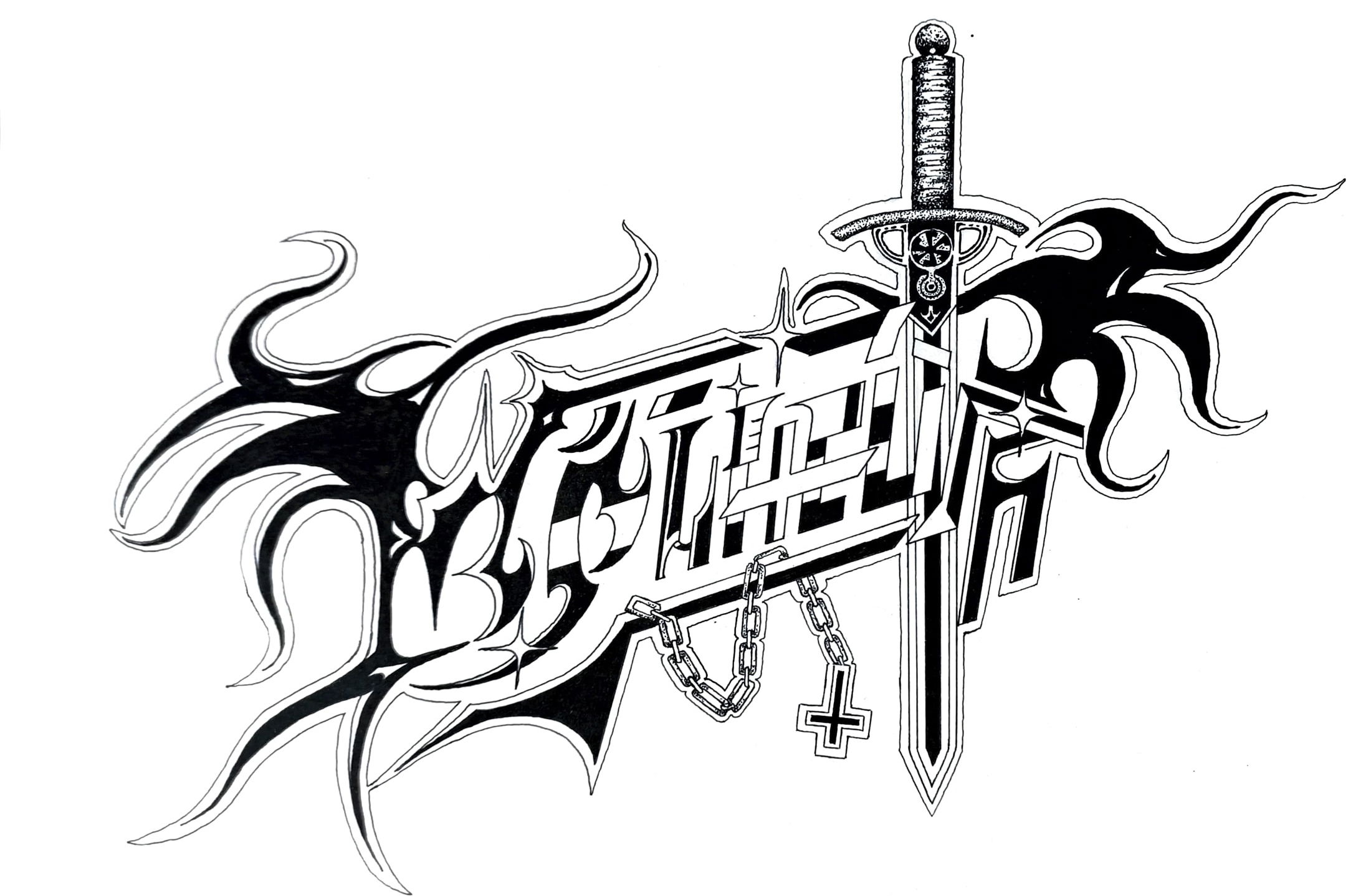 !!!SPEED METAL MANIACS FROM FRANCE!!!
Welcome to the FILTHY DOGS OF METAL Webzine.
Tell us a few things about MÄLHEÜR (Members, Starting Year etc).
MÄLHEÜR started from the will of the vocalist Marquis MORBIDUS (HeXXemA, Violent Sin) and the riff machine Vincent FANTÔME to form a Speed Metal band in an area where nobody played it. After that, well, Morbidus simply went to find Abysmal SLAUGHTERER in his cave. At that time, Slaughterer was more into Grindcore stuffs. The Marquis managed to force him quit his shitty Grindcore music in order to join Mälheür as their drummer. Vincent then recruted his brother, Luke NEFASTE (aka: the guy that would destroy your jaw with is BIG BOOTS while listening to Negative Approach!!), on bass after a change of line-up.Appart from Marquis Morbidus, all MÄLHEÜR's members are from Northen France. (Vitry-en-Artois, Douai's area.)
You have recently released your demo ''Nocturnal Forces''. What is the feedback from your audience as well as from the press?
Slaughterer: Only positive feedbacks for now. And from other bands we've been listening to for years as well. We are gathering more and more follower in VIOLENCE everyday. SOON, SOFT METAL FANS ALL OVER FRANCE SHALL KNOW WHAT REAL TERROR FEELS LIKE!!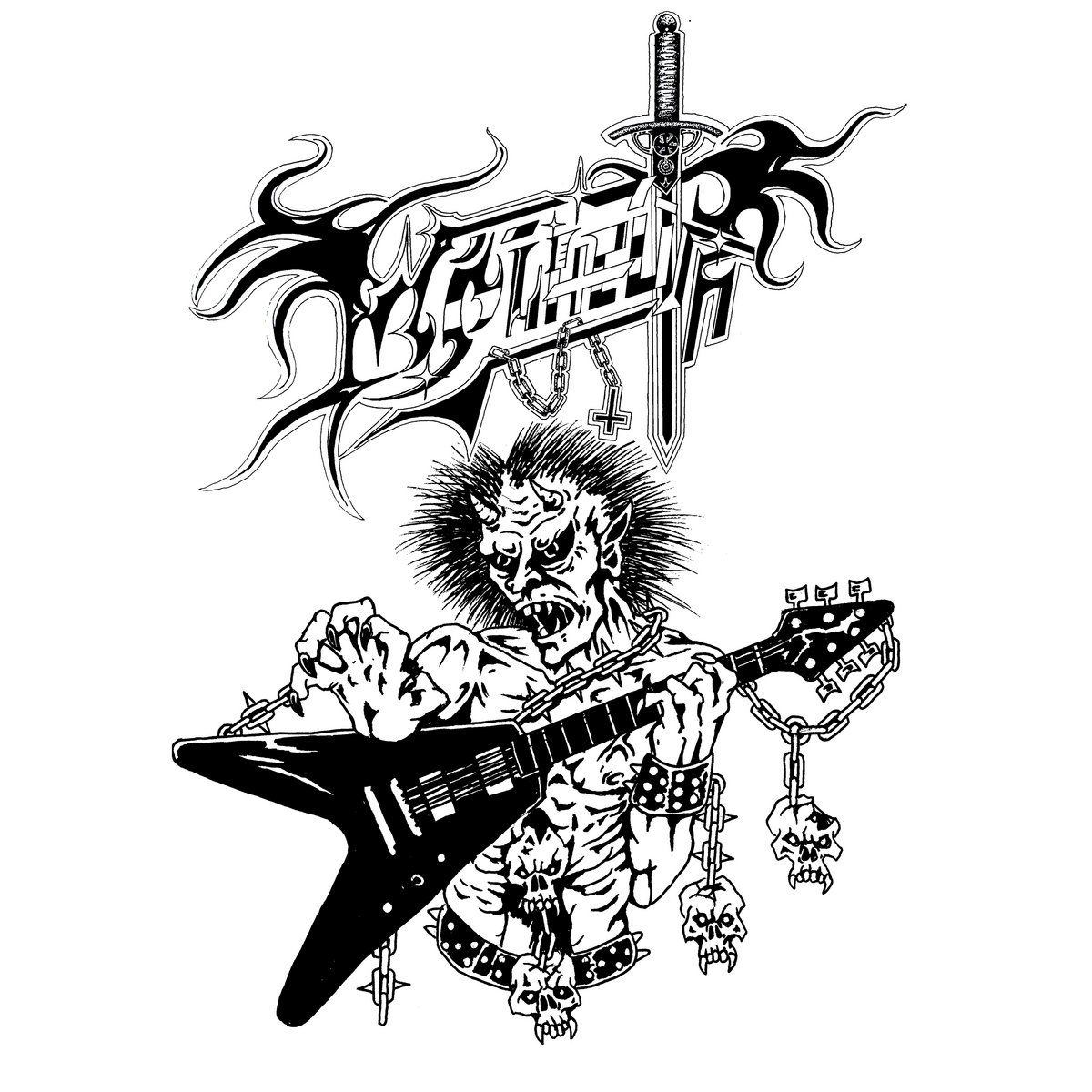 Label or DIY and why?
We are currently working with Dying Victims Productions, cauz' they share our vision of what trve evil music is. They only produce and promote kick-ass bands and ONLY REAL METAL so we are more than pleased to have them behind us.
Do you prefer Vinyl, Tape, CD or Digital Format and why is that?
Vincent Fantôme: Vinyl and cassettes. They are cool objects that allow us to fully enjoy the artworks. The digital format (no lie about it) is not old-school. However, it is very practical to help us enjoy the music we love, everywhere. It allows you to make good discoveries by digging a little. When we come across a cool cover art, we want to click and listen to what they do. It is as simple as that.
Marquis Morbidus: F*CKIN' VINYL, MAN!
Your music style is Speed Metal. Which are your main influences (Favourite Artists / Bands etc.)
Whiplash, Razor, Rapid, Deathhammer and early Kreator and Slayer as well. ALL THAT IS FAST AND LOUD!!
Which things do you think a Band should sacrifice in order to succeed? Have you ever sacrificed anything in your life for the better future for your Band?
Lots of posers.
Describe your ideal live show as a performance Band.Have you already experienced that?
Slaughterer: The band has to move, be present and communicative. It has to give you thrills, adrenaline and excitement. We're not into those modern bands with black shirts playing ambient live shows, where everyone is just standing hawkwardly like a bunch of gothic trees for an hour and a half and there's nothing going on. If you can't see or do shit, you might just better listen to the music confortably at home.
Morbidus: I fucking hate "cold" black metal boring shit. A show has to be crazy, evil and catchy. I always been a fan of Paul Baloff and also shock rock and extreme live performances. It is a showshow. You have to give your life to satisfy the crowd. Like John Oliva said: "That's the price you pay".
Slaughterer: We are here to be Rock N' Roll, not to feel emotional aren't we?
Which attributes, do you think, that a new Speed Metal Band should have in order to gain identity and be unique?
Slaughterer: You have to find your own sound. In MÄLHEÜR, we use a shit load of samples and voice effects to sound the most evil as possible.
Morbidus: I wanted to give a really "hysterical" feeling to the music. So I recorded a tons of additional screams. We had a good time, with Max, working on the effects. I think it is my style: put a lot of madness in my recordings.
Slaughterer: With Mälheür, we want to represent the legacy of the bands we like, but not just do a copy. That would be lame. So we had to take what we like, and ask ourselves: "How can we push it further, make it more chaotic, more menacing and more evil". We wanted to make sure everyone could puts his own influences and mix everything into something new. So, a band should look into what makes him DANGEROUS and EVIL in order to know what to do.
Morbidus: Keep drinking wine. Walk outside in the dark, listen to classics. This is the only way.
Do you believe that Digital Platforms help the new Speed Metal Bands? Which, do you think, is the ideal way for a Band to promote its work?
Vincent Fantôme: Yes, indeed, digital is a good help to promote music on a larger scale. For us anyway, it is more "glorious" when people discover our work through fanzines.
Morbidus: It is an help we wouldn't refuse. Digital is great for promotion, BUT the release has to stay physical. I see bands releasing their materials only in digital format. For me this is a SIN. Why are you making music? Why are you sacrificing yourself for art? I do it to become immortal. My works HAS to survive me. So yes, digital promotion is very important, but I will always battle to have vinyl, tapes and — in the WORST CASE — CDs.
Tell us a few things about the New Underground Metal Scene in North France (Bands, Fanzines, Webzines, Metal Clubs etc.)
Slaughterer: Mostly ambient black metal, stoner and "fun metal" going on. And a bit of slamming death and deathcore. It's either a hipster thing or a source of amusement for annoying loud drunk ugly nerds. NOTHING OLDSCHOOL here. Nothing Evil. Nothing Heavy. Nothing Maniak. Nothing of our interest. No Death. No thrash, no Speed. We are the only ones doing what we do for the moment. We hope we can make a change in the metal scene here...
Morbidus: ...But those peasants persist in playing shit stuffs!
Slaughterer: We have to come up in Belgium or go down in Paris if we want to see some real heavy music, 'cause there is not many metal fans of our kind here. And there isn't anything here that would be worth calling a "Metal Club". Just one or two nice bars more or less in the theme maybe. If you come here and hope to buy some underground metal CDs or Vinyls, you better not try it.
Morbidus: STAY HOME!!!
Do you know anything about the Hellenic Metal Scene?
Morbidus: I am myself a big fan of the Hellenic scene. I love Flames. I have almost all their albums in first pressing — this band influenced me a lot. I also love Piranha, Condemnation, etc. For the most extreme part of the Greek scene, I like Necromantia, Varathron, Thou Art Lord, Necromantic Worship. I never been to your country. ONE DAY, I hope I will have the opportunity to come at the Up the Hammers festival and meet the locals. To me, your land looks like the new heart of old-school metal in Europe. The Marquis raises his wine to your glorious scene!
The last 3 years worldwide we have faced many dark, strange & new situations with our everyday life (covid, lock- down etc.) Did all of this affect you positively or negatively?
We were formed during the first lockdown. Without all this shit, we would have released our demo sooner. For a certain period of time, we couldn't event work with the vocalist. But we held on to it. Now Mälheür has spread his demoniac wings. The menace darkens the sky of northern France!...
What are your future plans?
Making new fast songs and live shows. Working on a new release. The Satan's worshippers will return!!!
Thank you very much for your time & Keep up the good work! The closure is yours.
Thank you for your interest Monsieur ! STAY FAST AND LOUD !! WATCHOUT: SATANIK SPEED LEGIONS ARE AFTER YOU!!!!
By Steve the Filthy Dog.
MÄLHEÜR CONTACT:
https://www.facebook.com/malheurspeed
https://www.instagram.com/malheurband/