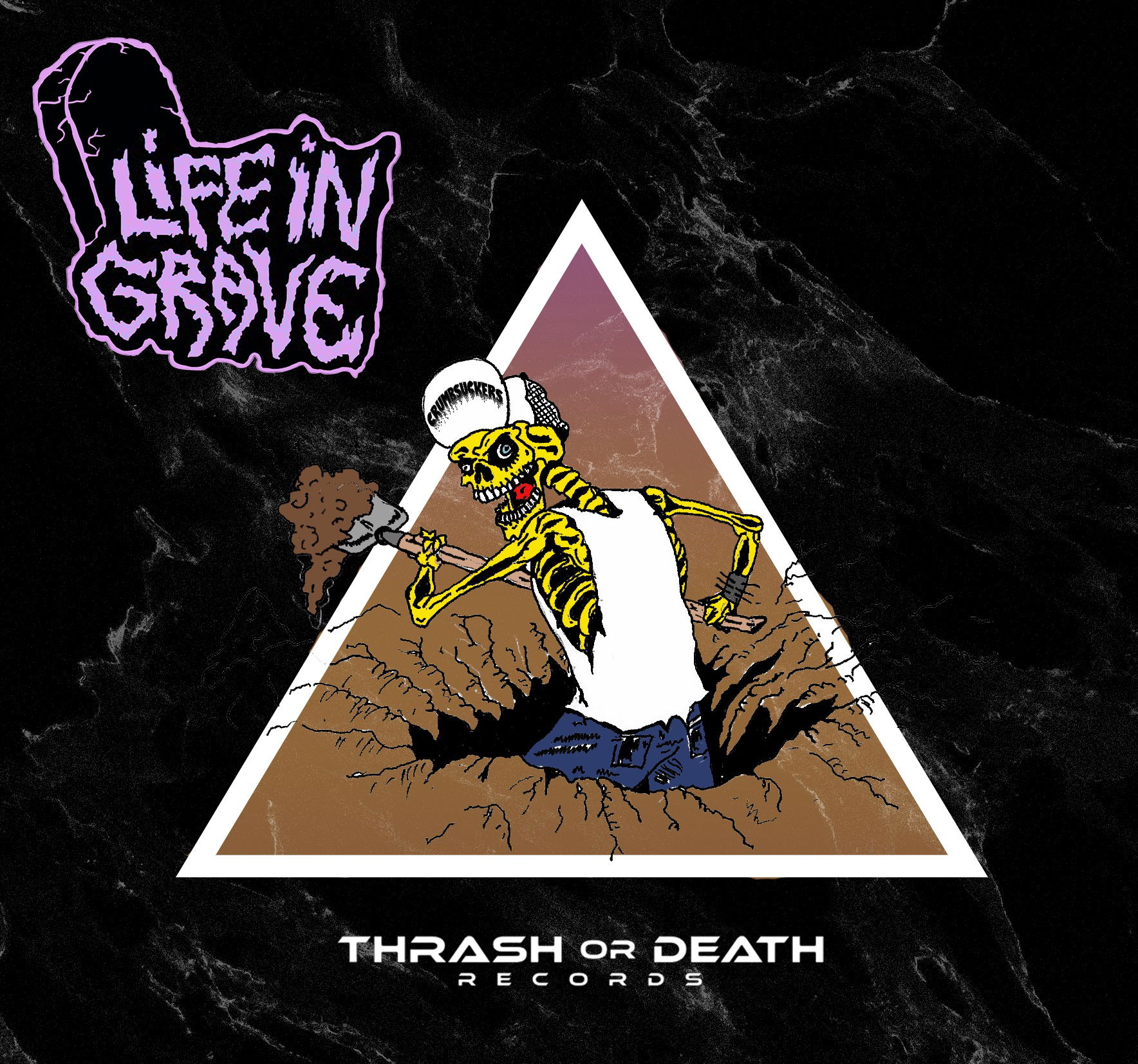 !!!THRASHCORE METAL FROM BRAZIL!!!
We had a conversation with André Pinga (Vocals). Enjoy!
Welcome to the FILTHY DOGS OF METAL Webzine.
Tell us a few things about LIFE IN GRAVE (Members, Starting Year etc).
It is a great pleasure to grant this interview, I would like to thank you for the opportunity. life in grave is a Thrashcore band formed in 2019, with the purpose of mixing hardcore with thrash metal influenced in bands of the eighties !!! The formation of the band is me André Pinga on vocals, Gabriel Zenon on drums, Jefferson Bagasse on guitar and Mike Knight on bass.
You have recently released your demo ''Graveweed''. What is the feedback from your audience as well as from the press?
Yes we released the EP '' Graveweed '' on June 4, 2020, and it's having a great reception from both the public and the press !!!We made a DIY recording and ourselves, produced, mixed and mastered the material, and since then we have been receiving a lot of praise, and all of this is very cool.
Label or DIY and why?
After the release of the EP, we received the invitation to sign with the Brazilian label '' Thrash Or Death Records''m very respected here and in Europe !!!Soon the label will release our single called '' Epidemic Out Of Control '', and in the beginning of the year 2021, our first full album will be released which will be called '' Toxic Corruption ''we are very empowered and composing a lot.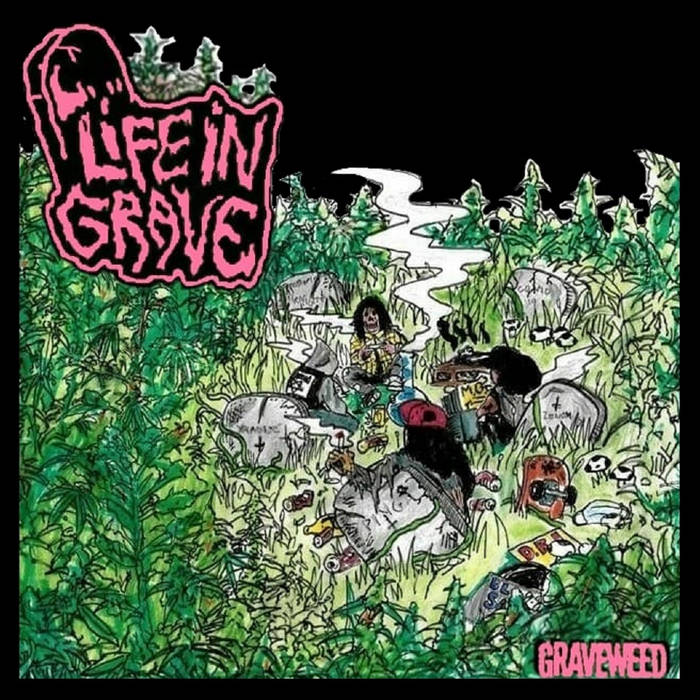 Do you prefer Vinyl, Tape, CD or Digital Format and why is that?
We like all formats, mainly vinyl and tape, because it is something fascinating and old school.
Your music style is Thrashcore Metal. Which are your main influences (Favourite Artists / Bands etc.)
When I decided to form the band, I was inspired by Cryptic Slaugther from California, and chose their first demo name, to be the name of the band.Our main influences besides Crypitic Slaugther, are Accused, Acid Reign, Possessed and PPC.
Which things, do you think, a Band should sacrifice in order to succeed? Have you ever sacrificed anything in your life for a better future of your Band?
I think for a band to be successful, musicians need to be in perfect harmony, and love what they are doing !!! doing why you love it, even if it's not successful, playing because you love it is rewarding, and that represents the true spirit of Heavy Metal.
Describe your ideal live show as a performance Band. Have you already experienced that?
Yes in our band we are all experienced in doing shows, and we know that a good show is made from a lot of rehearsal and a lot of energy.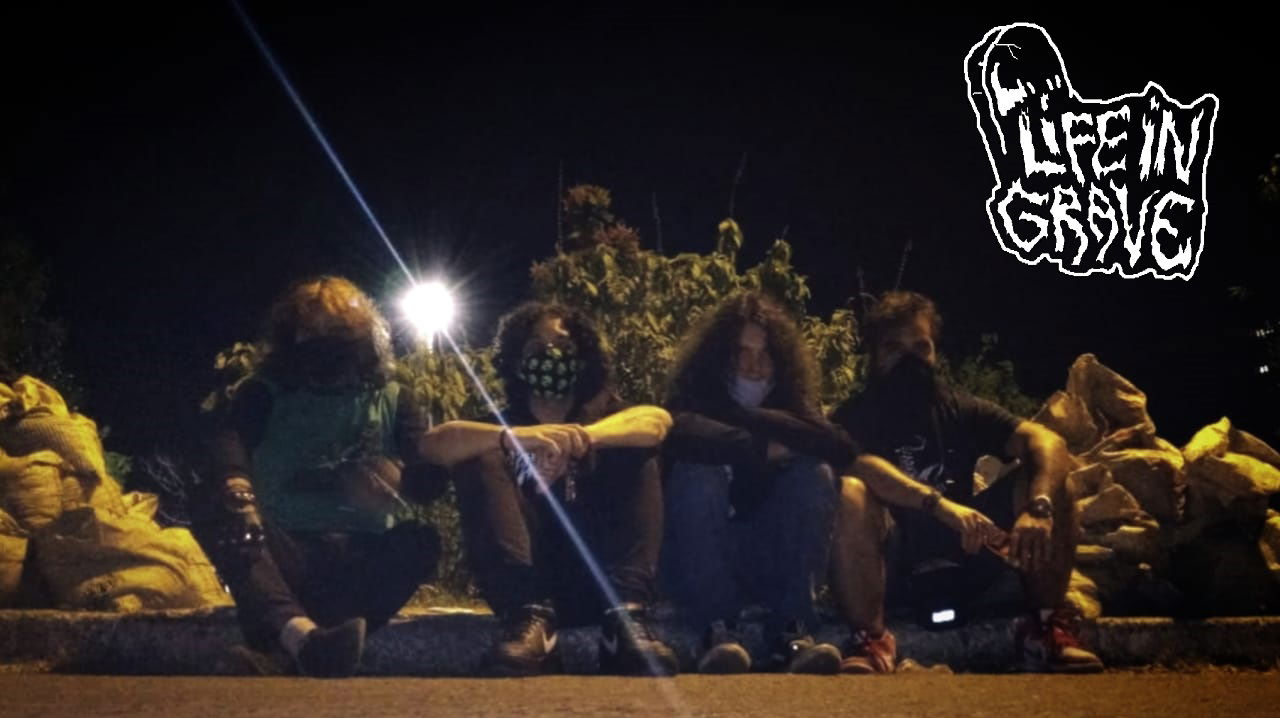 Which attributes, do you think, that a new Thrashcore Metal Band should have in order to gain identity and be unique?
I believe that doing for the love of sound means everything.
Do you believe that Bandcamp and other Digital Platforms help the new Thrashcore Metal Bands? Which, do you think, is the ideal way for a Band to promote its work?
Bandcamp certainly helps a lot to publicize the work of underground bands, we are very grateful to this platform, it helps many bands around the world.
Tell us a few things about the New Underground Thrashcore Metal Scene in Brazil (Bands, Fanzines, Webzines, Metal Clubs etc.)
In Brazil we have many bands representing the underground well, such as Dead Enemy, Cerberus Attack, Santa Muerte,
Blasterror, Critical Feear,Transtorno nuclear and among others ... about the people who work promoting in various ways
we have Headbanger news, Lucifer Rising magazine, Metal Detector, Mind eraser, Mosh films, Witchtrap prod. among others...
Do you know anything about the Hellenic Metal Scene?
I know some bands that I really like the sound for example Echoes of Decay, Cremate, Crucifier and Discrention.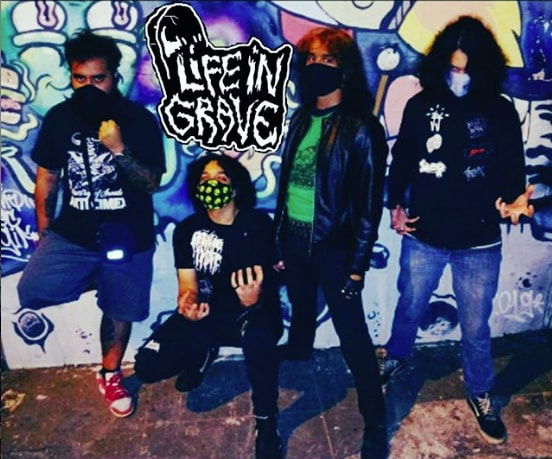 What are your future plans?
We want to release the album and do several shows and a tour of Latin America and Europe when this damn pandemic is over.
Thank you very much for your time & Keep up the good work! The closure is yours.
Many thanks to you guys from Filthy dogs of metal for the interview, and congratulations for the beautiful work you are doing in promoting bands in the metallic underground.Long Live Filthy Dogs of Metal.
By Steve the Filthy Dog.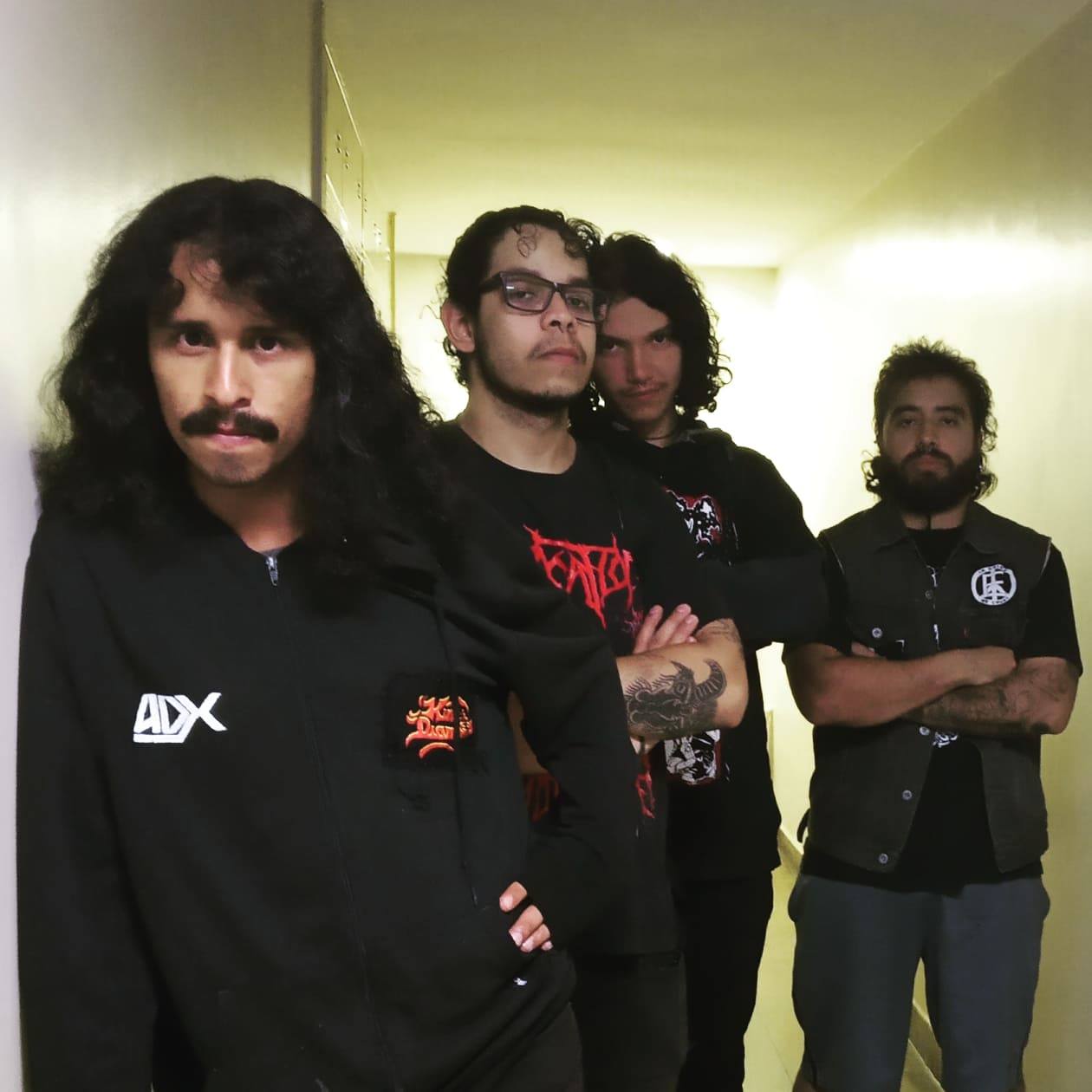 LIFE IN GRAVE CONTACT:
https://lifeingrave.bandcamp.com/releases