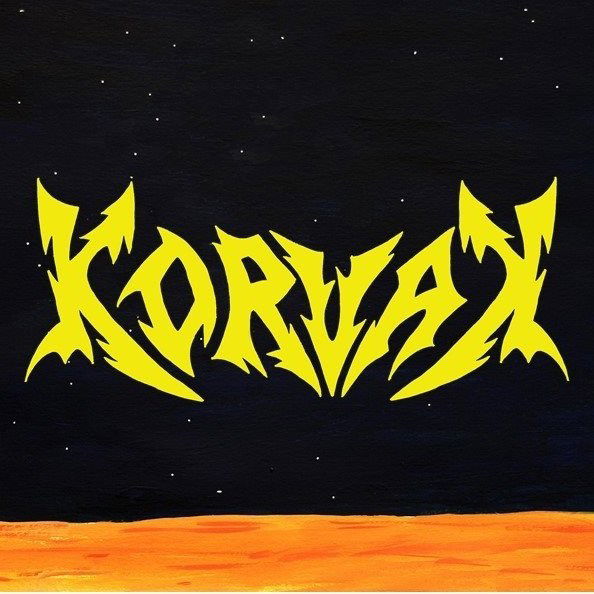 !!!BRAZILIAN TECHNO-THRASH METAL!!!
We had a conversation with Andre Brito (Vocals / Bass). Enjoy!
Welcome to the FILTHY DOGS OF METAL Webzine.
1. Tell us a few things about KORVAK (Members, Starting Year etc).
The prototype of the started in 2009, when we were only teenagers (me, Gabriel Pontes and Cláudio Montevérdi), playing classic rock songs in the music school of Cláudio's (drums) father, bands like KISS, Iron Maiden, Black Sabbath, whit the years passing by, the covers went heavier and faster... So, at 2013 the three founders decided to give the name KORVAK, inspired on a character of Marvel comics. With the propose to do a sound influenced by the old school death and thrash metal of 80's and early 90's, but without give up on new sounds of the XXI century. In 2015, the band released their first record, the EP "The Ritual", in 2019 the band released the EP "Mind Malefactor", at last, at the end of the year, Korvak release the debut, self titled "Korvak", with good reception by the metal fans around the world.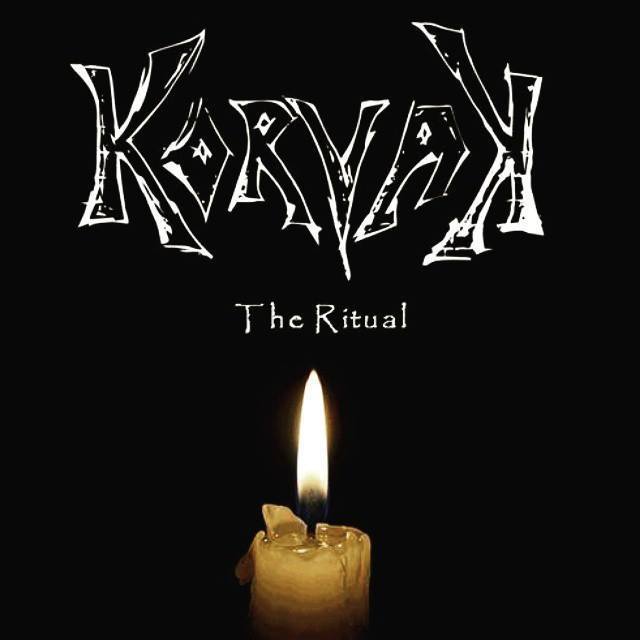 2. In 2019 you have released your new album ''Korvak''. What was the Feedback from your audience as well as from the Press?
It's being a very new, but that's great!!! O4r range it's was only in our region, Brazil it's big place, the contacts that often do with other cities and states was only in underground events, and pontual person on the world. And the results of the album release are doing good, with only a couple of months, you know? People are contacting and supporting us, including you guys hahahah.
It make us happy to see that actually what we are doing echoes in twisted minds on the planet. About the press, there's a lot of veicules asking interviews, nice options on the record, until a point that we were pointed as "top albums" of 2019 in Brazil and South America.We are trying to get out of "algorithms" that not give a chance to new bands expand their sounds, and it's very clear that people are sharing our songs, so we are glad with that.
3. Label or DIY and why?
Yes, on this year we are releasing the physical version (if you want, contact us), in a partnership with "Thrash or Death" and "Cianeto" records. The releases of the EP's were in DIY way, that's nice too, but sometimes it's too much expensive and the quality it's not so good.The art layouts of the album are pretty goods, so we chased some reliable labels around the country, and these two showed the bests purposes to support us on that, and we are very glad with this alliance.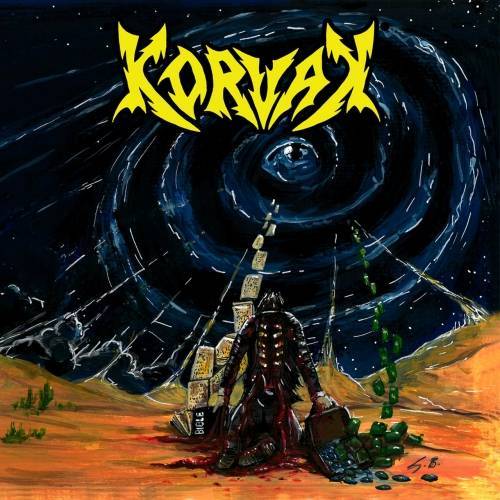 4. Do you prefer Vinyl, Tape, CD or Digital Format and why is that?
We love all of these options, we believe that music must be played, in any platform, music it's knowledge and feelings, these things must be shared. Anyway, in a old school genre like heavy metal and it's subdivisions, there's some romantic eye about LP's and tape, I believe that's a kind of nostalgia.. when everything had difficult access. And there's nothing wrong with that, actually, we'd love to have our album on these format. We're trying to discover a way to spread our sound throught the multiverse hahhaah.
5. Your music style is Thrash Metal. Which are your main influences (Favourite Artists / Bands etc.)
There's a LOT of influences in our sound, from early Sabbath's, passing throught the 70's, with psychedelic stuff or the most direct punk, until the most early release in death metal... But in thrash, we can say: Testament, Coroner, Sepultura (old), Metallica (old), Slayer (old), Destruction, Dark Angel, Possessed, Anthrax, Overkill, Kreator, Violator, Havok, Nuclear Assault, Exodus, Taurus, etc.
6. Which things, do you think, a Band should sacrifice in order to succeed?
Have you ever sacrificed anything in your life for a better future of your Band?
I think this is very subjective, because people have different realities, but in a general way, we have to sacrifice our procrastination, in nowadays there's a lot of things that pull off our atention of focus in something, and it's very important pay atention in what are you creating, 'cause there a lot of good shit around the world.
Evertyhing in life it's balance, so, I don't think that we have to stop dating a girl or playing video-game, or reading, or stop studying (those things add for composing musics too), what matters it's the seriousness you do what you are proposing, organizing yourself and reaching to improve, obviously at some point you will have to weigh between something and another, but it's a subjective decision, for example, to go on a tour, you can plan to travel on your vacation or just quit your job, you know? Hahahahahah. In our case, until now there has been no great sacrifice, we always take music as something very important for life, it is a very powerful form of expression and we always take it seriously, even having our work and studies.

7. Describe your ideal live show as a performance Band. Have you already experienced that?
Man, in every shit-hole we play, you know hahahhaa. But a ideal live for us, is anything with a sound that you hear what are you playing (sometimes that's not so good), and people geetingo into us, enjoy as he/she like's. One of the best live perfomances that we had, was opening to Deathronation (GER) band in our city, it's was a magic night!
We have to phraise that we respect a lot the people who spent money and time to see us, so, doesn't matter if is one or a thousand people watching us, he energy will be the same!
8. Which attributes, do you think, that a new Thrash Metal Band should have in order to gain identity and be unique?
There's not a formula already made to be unique, 'cause if it have, all bands would be the same! Hahahahah. But to escape from a style that have a lot of bands that do the same thing, we think that we can look back to the early bands that made metal be what is, and drink from it's influences, mix with the characteristics rhythms of thrash, and of course, put your feelings on that, that is the most important! In nature nothing creates, everything turns. Another thing is: never stop playing together, even there's no concert to play or something to record, this is very important to have a nice mingle, it's like a team, you know, the more you practice, the more you have your "face" into it.
9. Do you believe that Bandcamp and other Digital Platforms help the new Thrash Metal Bands? Which, do you think, is the ideal way for a Band to promote its work?
Yes, of course! We are in the digital century, the tendencies are to evolving, the globalization it's an cicle, some bands like to stay old, but they forget that the bands that they love and were listened around the world were into new ways to pass their sounds, and our underground nowadays it's in the computer, if there's nothing like this, maybe we were not doing this interview, in the 80's we probably will make this by letter's...
So, that's the same thing, but in a different way, and all kinds of art should be shared. About the ideal way, there's so many platforms to do this, I think that it's nice to have some platforms of music, Bandcamp it's one of the bests! (because the band can have some money to sustent he own sound), but the most important is for the band be organizada, ter uma boa funcionalidade, ser autosustentável, buscar divulgar seu som em zines, programas, por isso damos total suporte a zines!
10. Tell us a few things about the New Underground Thrash Metal Scene in Brazil (Bands, Fanzines, Webzines, Metal Clubs etc.)
Oh, that a hard time for Brazilian bands, not about the quality. But here, we are passing through a social crisis and a goverment that sucks, so there's not much help to do music, you know? Just pop shit.
But, to compensate, the people who make the scene, really put into self into it, the bands are awesome, for every style, there's nice bands and sounds, from hardcore to black metal, and of course thrash metal from the highest quality, we can name some of this: Damn Youth, Suffocation of Soul, Farscape, Ataque Violento, etc. I work in a zine, making interviews and releases about Brazillian bands, and always have something to work, it's called Deliver metalzine.
That also have people who have sympathy for nazi stuff, but we repulse anything that has connection with that, there's no space for that in any place!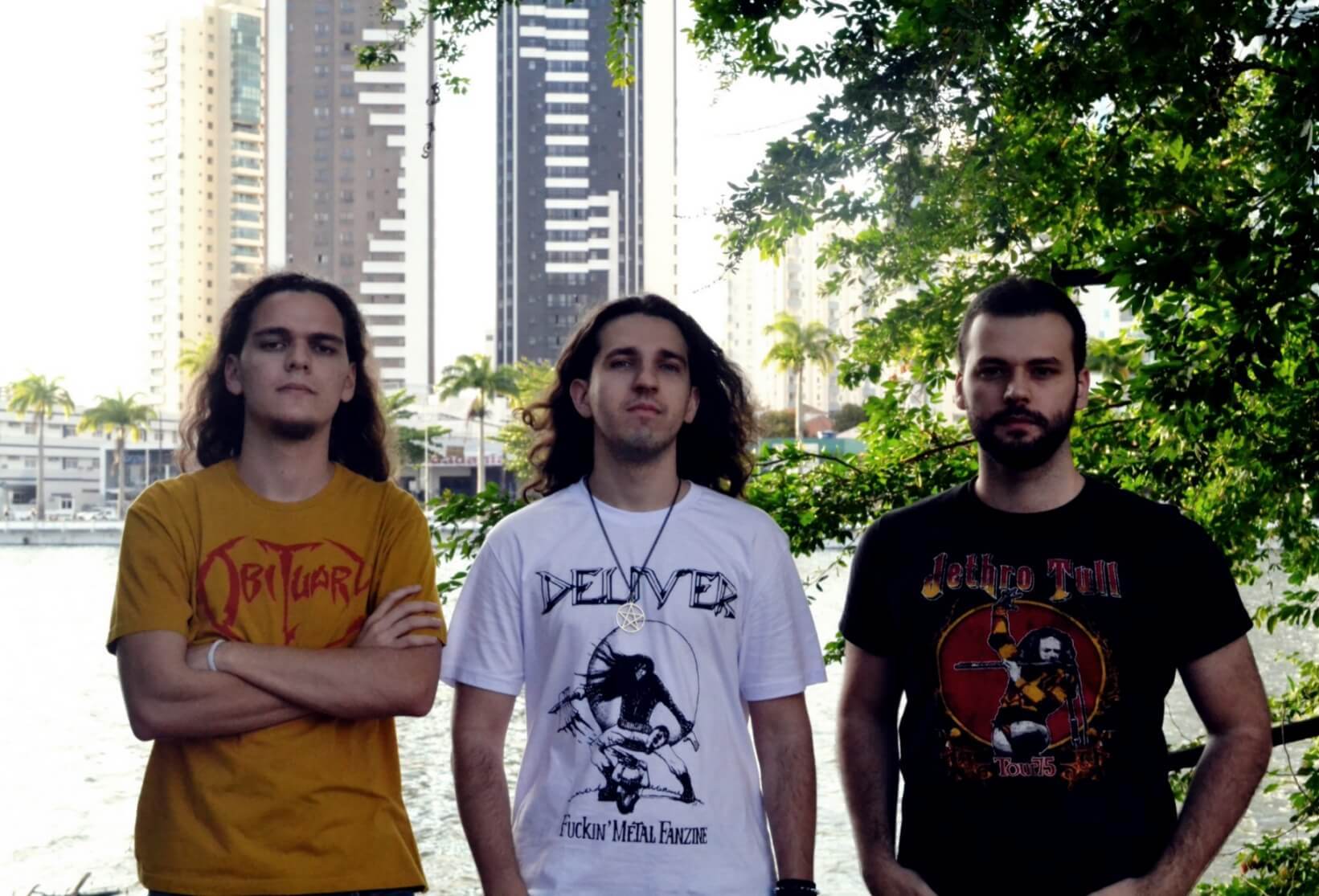 11. Do you know anything about the Hellenic Metal Scene?
Oh, I know a little, we hear about the Hellenic black metal, with bands that use the pagan culture, which is very rich on the country, also some thrash metal bands, who do a very fast sound! Hahahahaha.
But we just stay very curious about it, if you guys could send us some bands, it would be a pleasure to listen to!
12. What are your future plans?
Release the physical version and make a tour to spread our plague! If you want KORVAK in your city, just contact us! Hahahaha.
13. Thank you very much for your time & Keep up the good work! The closure is yours.
Thank you very much for the space, keep on with this work, that's great, and we admire who does that. For everyone who's reading this: greetings from Brazil, hope see you soon! 666.
By Steve the Filthy Dog.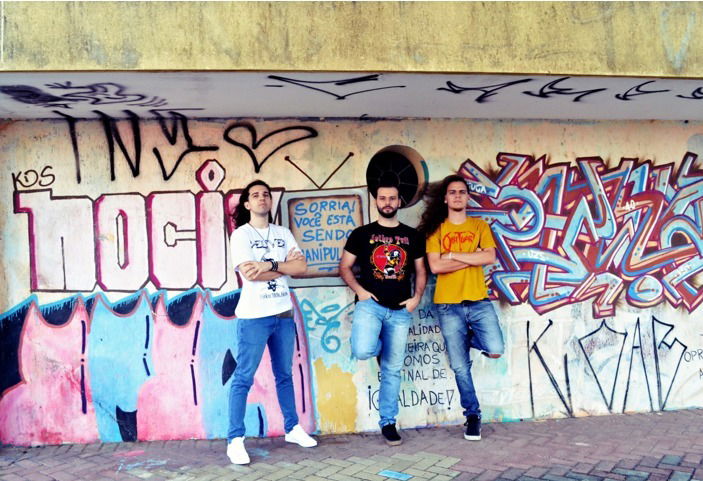 KORVAK CONTACT:
Instagram: @korvakthrash (Link: instagram.com/korvakthrash)
Facebook: Korvak Thrash (Link: facebook.com/korvakthrash)
Twitter: @korvakthrash
E-mail: korvakbrasil@gmail.com
Bandcamp: korvak.bandcamp.com/releases
Álbum:
Youtube: youtube.com/watch?v=OL0JqRZP31A&t=1641s
Live: youtube.com/watch?v=nysfd0Ybwro
Spotify:
open.spotify.com/artist/0bss9XH5mNRXm28yZvkqaH?si=IbnC7q0jQJGV0_dgD
tBBfg
Deezer: deezer.com/artist/79852542