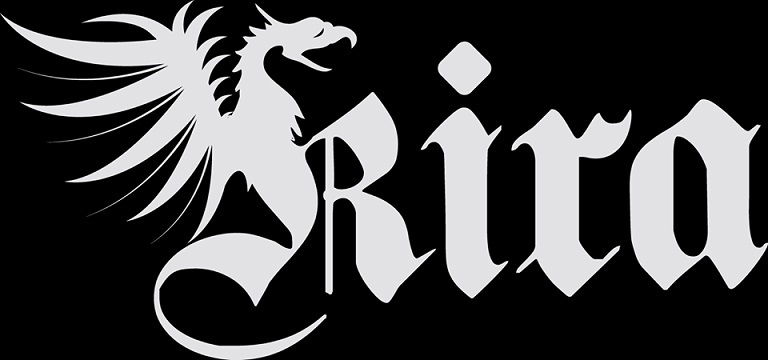 !!!OLD SCHOOL DEATH/BLACK METAL FROM POLAND!!!
We had a conversation with KIRA.Enjoy!
Welcome to the FILTHY DOGS OF METAL Webzine.
Tell us a few things about KIRA (Members, Starting Year etc).
Nameless: Kira was founded in 2015 in the metal basin of Opoczno (central Poland). The originator of the band was Nameless - guitar, music (Nomad, ex-Ethelyn), who invited Groshek - drums (Nomad, Peacemaker) and Mysth - vocals, bass, lyrics (Ethelyn, Deathstorm) to cooperate. In 2017, the album "Ancient Lies" was recorded, published by Krzysztof Mikka's "Tales From Crematoria" and distributed by Putrid Cult. After the recording Mysth was replaced with Hellishdust on voc. and Peter on bass. In 2018, the line-up was completed, Cannibal joined on the second guitar and slowly we started working on a new album. The band Kira unifies musicians with a long musical experience, the entire line-up played in various metal bands (Nomad, Ethelyn, Deathstorm, Skullthrone, Abused Majesty, The Growling Stones, Bloodpaint, Egoizm, PeaceMaker, Repossession).
You have recently released your album ''Peccatum et Blasphemia''. What is the feedback from your audience as well as from the press?
Nameless: The feedback is very positive !! I did not expect such a response. Mateusz Drzewicz (Ossuary Records) has done a lot of work here, he sends the album everywhere. We received a lot of reviews recently, all of them were very positive !!!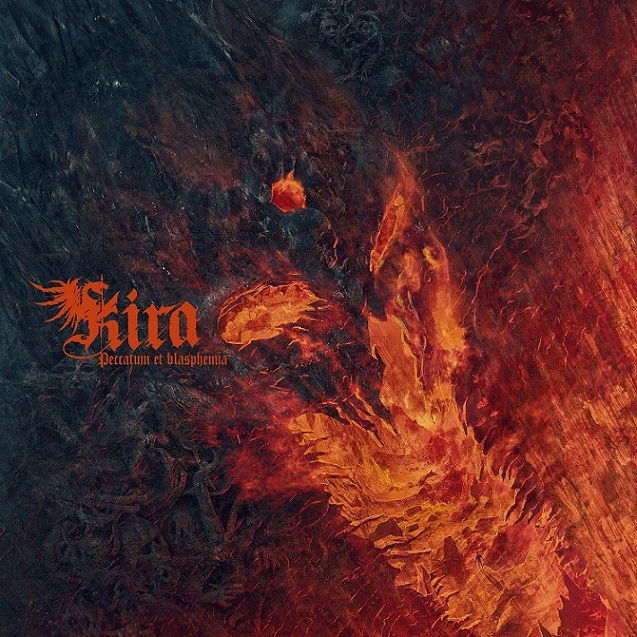 Label or DIY and why?
Nameless: If I had to choose it will be obvious the label, I prefer to deal with creating music than sending records (running to the post office, looking for contacts, addresses), I am for dividing responsibilities. The label gets the finished product and I think they should take care of the promotion and send the material. With the first album "Ancient Lies" there was a period when I distributed the first 100 copies myself and was responsible for promotion. Unfortunately, this was very annoying and frustrating. Not for me.. ;-))
Hellishdust: I like both ways, to be honest. DIY you have bigger control over what is going on with your stuff. If you have a good label like Kira you can focus only on music. Unfortunately not every label is fair and sometimes it would be better if you DIY for the band.
Do you prefer Vinyl, Tape, CD or Digital Format and why is that?
Nameless: I prefer the CD. It is the most popular and accessible. I realize that cassettes and vinyls are coming back into favour. For me, the vinyl release would be like a cherry on the cake ;-)) something that should stand on the shelf and put on the turntable once in a while ;-)) such a holy grail. Cassettes are also nice, so far I have a box of cassettes in the basement from the old days, I never wanted to sell or exchange them. Time for them will come !!
Hellishdust: I collect mostly vinyls but I have around 500 + CDs as well. The collection is small but strictly selected.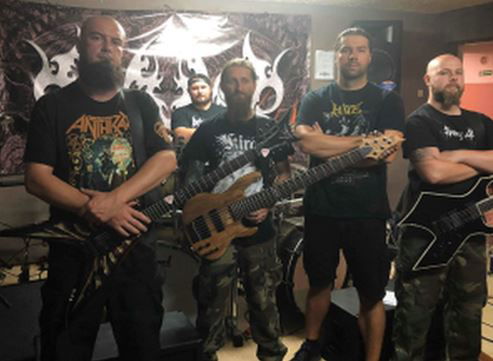 Your music style is Black/Death Metal. Which are your main influences (Favourite Artists / Bands etc.)
Nameless: Unfortunately or fortunately I got stuck in the 1980s. The basic for me is Iron Maiden, Slayer, Samael, Grave, Dismember, Entombed. I like to go back to what happened in those years, I don't listen to the new bands unless someone recommends me that it is worth attention.
Hellishdust: For me, it will be BM scene from the '90s as an inspiration. Yet I listen to a lot of new bands as well, which probably inspire me somehow as well.
Which things, do you think, a Band should sacrifice to succeed? Have you ever sacrificed anything in your life for a better future of your Band?
Nameless: My whole life revolves around the band. It's not easy for the whole family to conform to my work (hobby). At the beginning of my marriage, I had a choice to live in Wrocław or Opoczno. Because the bands I played in had rehearsals in Opoczno, I made my own and we live here. Actually, after paying the bills, most of the money goes to the equipment, recordings, and believe me, it's not small money. For a 41-year-old I don't think I will make a great career ;-)) if I release a nice album every two years, play a few concerts, it will be great !!!
Hellishdust: I work actively in several projects and I devote practically all my free time to bands :)
London is a city of great opportunities and a musical paradise. There are a lot of musicians willing to collaborate and to record. If you are infected with being a musician, it's not easy, but satisfaction is guaranteed.
Describe your ideal live show as a performance Band. Have you already experienced that?
Nameless: In 2003 we played with Nomad in Belarus, Vitebsk as a headliner, at the show there were 800 people, real madness. That was the time when only a few bands played on the east from Poland. Amazing atmosphere, we had our own security, I remember how the singer Bleyzabel jumped off the stage and was carried on hands by fans, amazing !!!! The party and the audience were amazing. After the gig, we get drunk with a group of fans. Of course, we didn't pay a single penny !! ;-)))
Hellishdust: I prefer small clubs and better contact with the public. Once, a friend called (when The Growling Stones was still active) and asked us if we want to play in his city on a small fest organized by a city hall called Days of Hajnowka. He asked us what kind of music should he write on the poster we told him we're playing Grindcore, he was confused how to write it down, so we told him to write rock and roll. And we played there as a headliner with only a few metalheads in the audience surrounded by the whole families in shock. We entered the stage in surgical uniforms covered in blood and with butterflies painted on the stage for the festival. It was fun.There is no ideal show for me as every gig is different.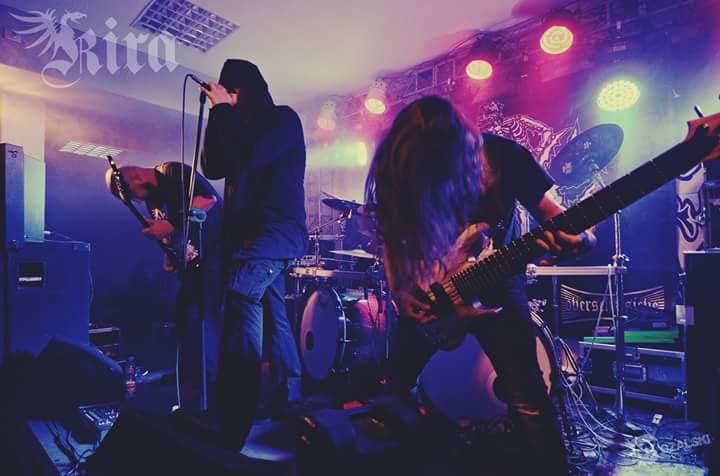 Which attributes, do you think, that a new Black/Death Metal Band should have to gain identity and be unique?
Hellishdust: It's hard to be unique as everything was already recorded. Yet few can gain their style. The only way is, to be honest in what you are doing, search for your ways and produce new music and maybe one day you will find those right notes that will make you great. Nowadays people like to get everything easy. Just open your phone go on Spotify or other app and you have access to all worldwide music in seconds. Unfortunately, only with the physical record, you get this thrill when you touch polygraphy and smell the paper and you can follow the band with lyrics or pictures all over the booklet forever. If you listen to music online you just jump from record to record and you forgetting the artist in seconds. Which is very bad for the music industry. To produce music is not so easy as to criticize it.
Do you believe that Bandcamp and other Digital Platforms help the new Black/Death Metal Bands? Which, do you think, is the ideal way for a Band to promote its work?
Nameless: To be honest its a new thing for me, I put Kira's first album on Bandcamp, 3 people bought it; -))))))
Hellishdust: I think Bandcamp is a great way to promote the band. I prefer analogue versions of the albums but I understand that some people prefer only digital and I respect that. As long as someone wants to listen to our music it might be digital. But the best option to support the artist is to buy a hard copy of the album along with its digital version.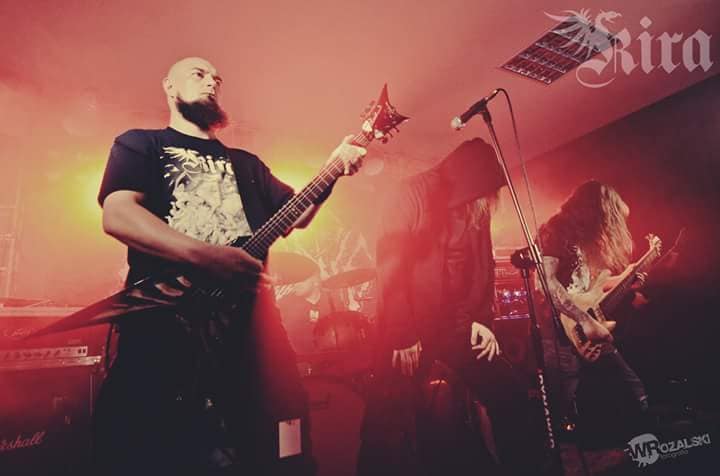 Tell us a few things about the New Underground Heavy Metal Scene in Poland (Bands, Fanzines, Webzines, Metal Clubs etc.)
Nameless: I don't put much interest into the polish scene, rather I focus on my music.
Hellishdust: Polish scene is very big at the moment we have a lot of great bands there you have: Mgla, Furia, Kriegsmachine, Entropia, In Twilight's Embrace, Aryman, Eternal Rot, Clairvoyance, The Dead Goats, Meat Spreader, Nekkrofukk, Dead Epoch and more. We also have a lot of old-school paper zines like Infernal Death, R'leyh, Necroscope, Killing Technology, Metal Maniac and more to follow. Polish scene is so strong and full of maniacs. I don't know any clubs as I don't live in Poland
Do you know anything about the Hellenic Metal Scene?
Nameless: Not much, I'm a busy man. Work, home, guitar and that's it.
Hellishdust: Oh yeah I'm a fan of Greek scene. I know Varathorn, Rotting Christ, Necromantia just to mention few. Latest Katavasia is so great it's on my turntable almost every day. Also, I know Alexandros from Macabre Omen and this band is an absolute masterpiece, I just love this Bathory vibe all over it. His other band The One is also great.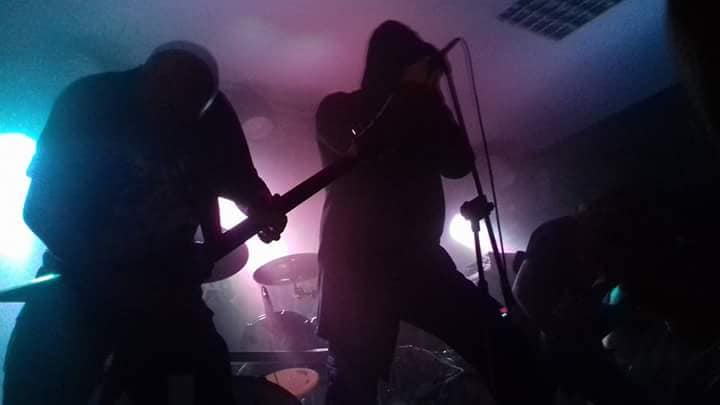 What are your future plans?
Nameless: Play a few shows. We have a plan to release an EP that is 80% finished. Time will tell…
Hellishdust: To produce as much music as we can.
Thank you very much for your time & Keep up the good work! The closure is yours.
Nameless: Thank you for the opportunity to appear in metal Greece !!. Until now, I never expected to answer interviews from such a beautiful country !!!!! Thanks a lot and see you !!!!!!!!
Hellishdust: Keep on supporting artists and scene, buy music and go to see bands live whenever you can!

By Steve the Filthy Dog.
KIRA CONTACT:
https://www.facebook.com/KIRANAMELESS