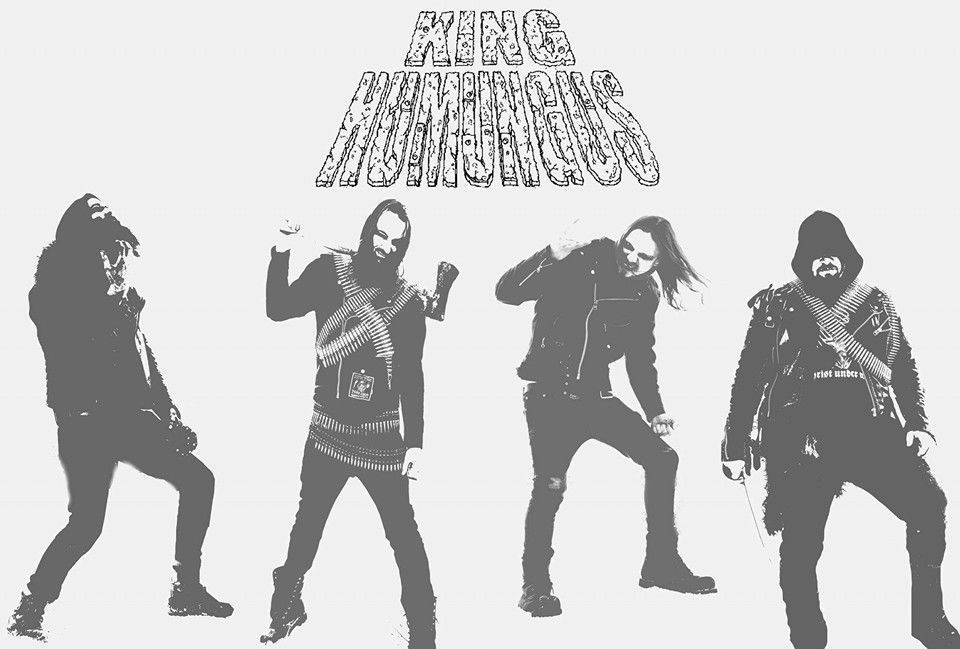 !!!BLACKENED PUNK METALLERS FROM CANADA!!!
We had a conversation with KING HUMUNGUS.Enjoy!
Welcome to the FILTHY DOGS OF METAL Webzine.
1. Tell us a few things about KING HUMUNGUS (Members, Starting Year etc).
We are King Humungus born in the desert city of Kamloops, British Columbia.We are a bunch of old buddies that love punk, metal, and just harcore music in general. We put our first demo out in 2015 (self titled) and found ourselves a small cult following.Each of us brings a bit of our own favourite style to the mix, Mange (bass/vocals) bringing the rock n roll and punk, Gunner (drums) mostly black metal, Chuwee (guitar/vocals) loves the thrash, and Fiendrew (guitar) for punk and speed metal. We just gave everyone free reign and it evolved into this raw, primitive blend of our favourite styles.
2. You have recently released your album ''Return Of The Cult''. What is the Feedback from your audience as well as from the Press?
So far this album is off to a great start, picking up traction quicker than previous demos, with people sharing from different corners of the world.Cool to see there's an interest in our brand of filthy fast blackened speed metal/punk. Defenders of the Faith gave us a pretty wicked review that we thought captured what we're going for.Got some playtime on a few different internet radio programs which has helped to get our music out there to fans we may not have been able to reach.
3. Label or DIY and why?
DIY gives us a ton of freedom, we do the recording ourselves which helps us keep it sounding raw, keeping with the traditional punk/hardcore metal background.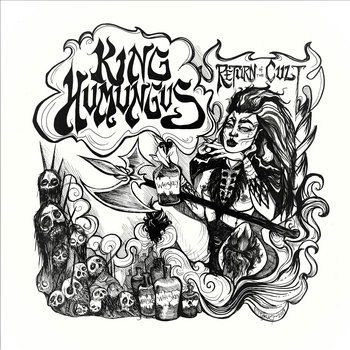 4. Do you prefer Vinyl, Tape, CD or Digital Format and why is that?
We went with a digital release this time around just to get it out there. Previously, though, we have done tapes, CDs. So far digital seems to be doing the best, but we could get on board with vinyl.
5. Your music style is Black/Speed Punk Metal. Which are your main influences (Favourite Artists / Bands etc.)
Oh shit, here we go..
Celtic Frost
Darkthrone
Motorhead
Aura Noir
GBH
Midnight
Anti Cimex
Sodom
Inepsy
Tank
..Too many to list. In our demos we were experimenting with a lot of different stuff, but with the full length we feel like we really got our style down.Just a shit mix of everything evil haha.

6. Which things, do you think, a Band should sacrifice in order to succeed? Have you ever sacrificed anything in your life for a better future of your Band?
We have been battling frantic work schedules and all kinds of challenges. I guess the only sacrifice is we all just do every damn thing to keep the motor running through it all.
7. Describe your ideal live show as a performance Band. Have you already experienced that?
Haha we have. Still nothing like playing a filthy dive bar with a bunch of crusties and maniacs drinking way too much and getting crazy. We do outdoor DIY punk/metal fests that we host ourselves with other local bands.We prefer being right in the warzone and feeling the energy of the crowd.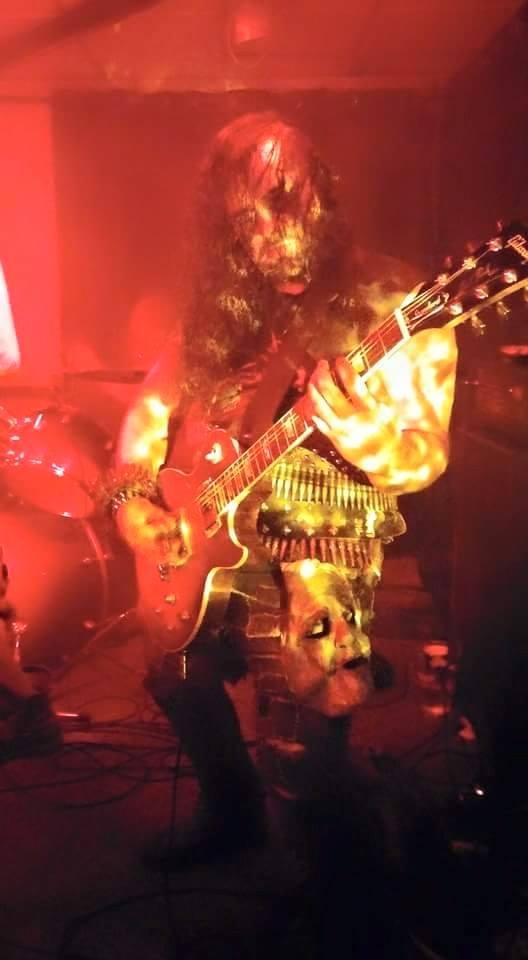 8. Which attributes, do you think, that a new Blackened Speed/Punk Metal Band should have in order to gain identity and be unique?
For us it was just doing our own thing. We just poured our energy into making tunes we wanted to hear, fuck everything else. It just naturally evolved into what it is. For good measure we leather up and put on an energetic show that depicts the fury and madness that our brand of metal represents
9. Do you believe that Bandcamp and other Digital Platforms help the new Metal Bands? Which, do you think, is the ideal way for a Band to promote its work?
Absolutely. We believe it gives bands like us a way to get our music out without needing much outside help.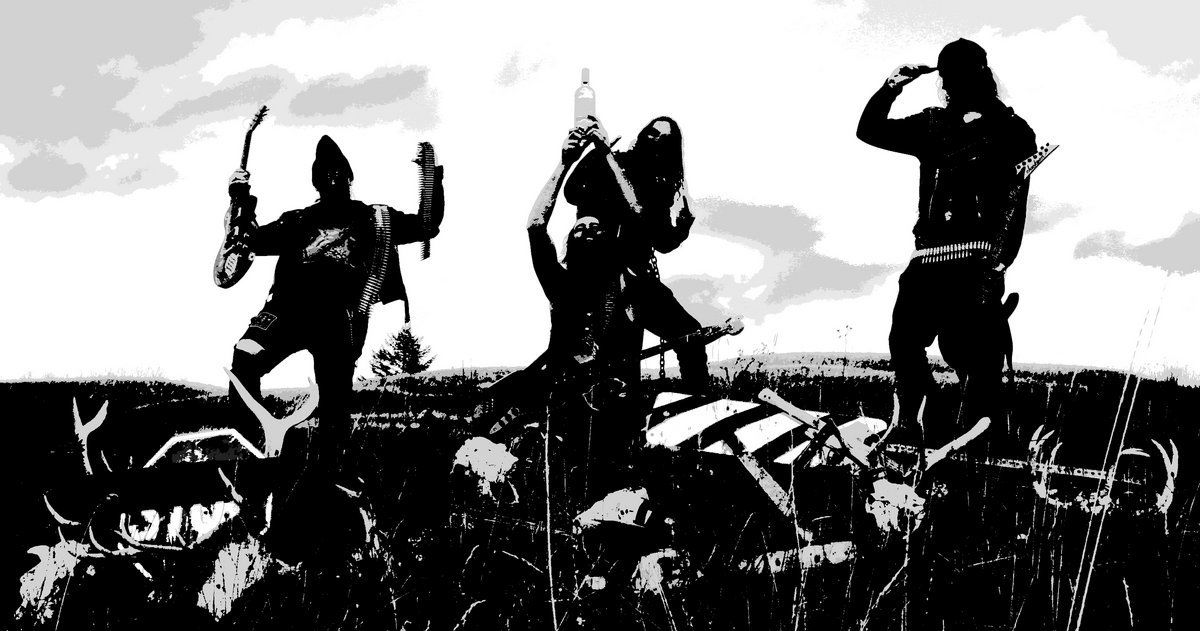 10. Tell us a few things about the New Underground Metal Scene in Canada (Bands, Fanzines, Webzines, Metal Clubs etc.)
We have had a chance to play with a lot of killer local metal bands (Blackrat, Chapel, Riot City, Languid etc.) There are a ton of great bands coming out of Canada and plenty of opportunities to get out there and get heard.
11. Do you know anything about the Hellenic Metal Scene?
We are familiar with a few bands but we probably haven't really scratched the surface. While we do have black metal influences most of our style comes from a punk/metal background.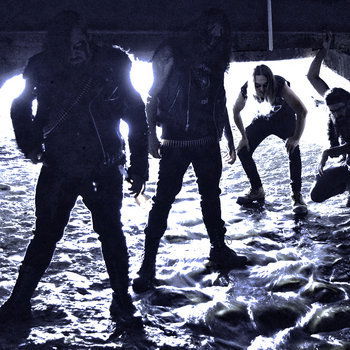 12. What are your future plans?
We want to just keep cranking out new albums (got another one in the works already). Looking forward to getting out and playing shows again. Since we started the band we have focused on continuing to write more and more songs.We like to have something new for every show, rather than playing the same tunes all the time. Even just for our own sake, jam the same tunes for too long and it gets stagnant for us.
13. Thank you very much for your time & Keep up the good work! The closure is yours
Thanks for checking out the album, we plan on pumping out more frantic whiskey fueled mayhem! The cult is alive. Pour yourself a stiff one, chase it with gasoline and take a deafening ride through our metalpunk wasteland!
By Steve the Filthy Dog.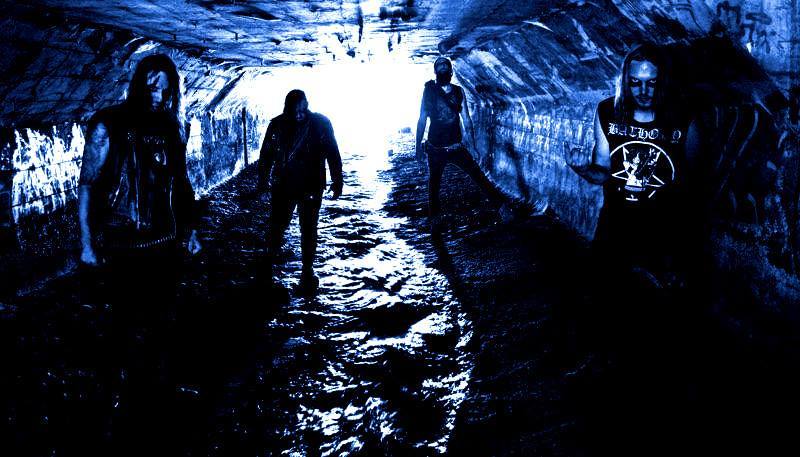 KING HUMUNGUS CONTACT:
https://kinghumungus.bandcamp.com/