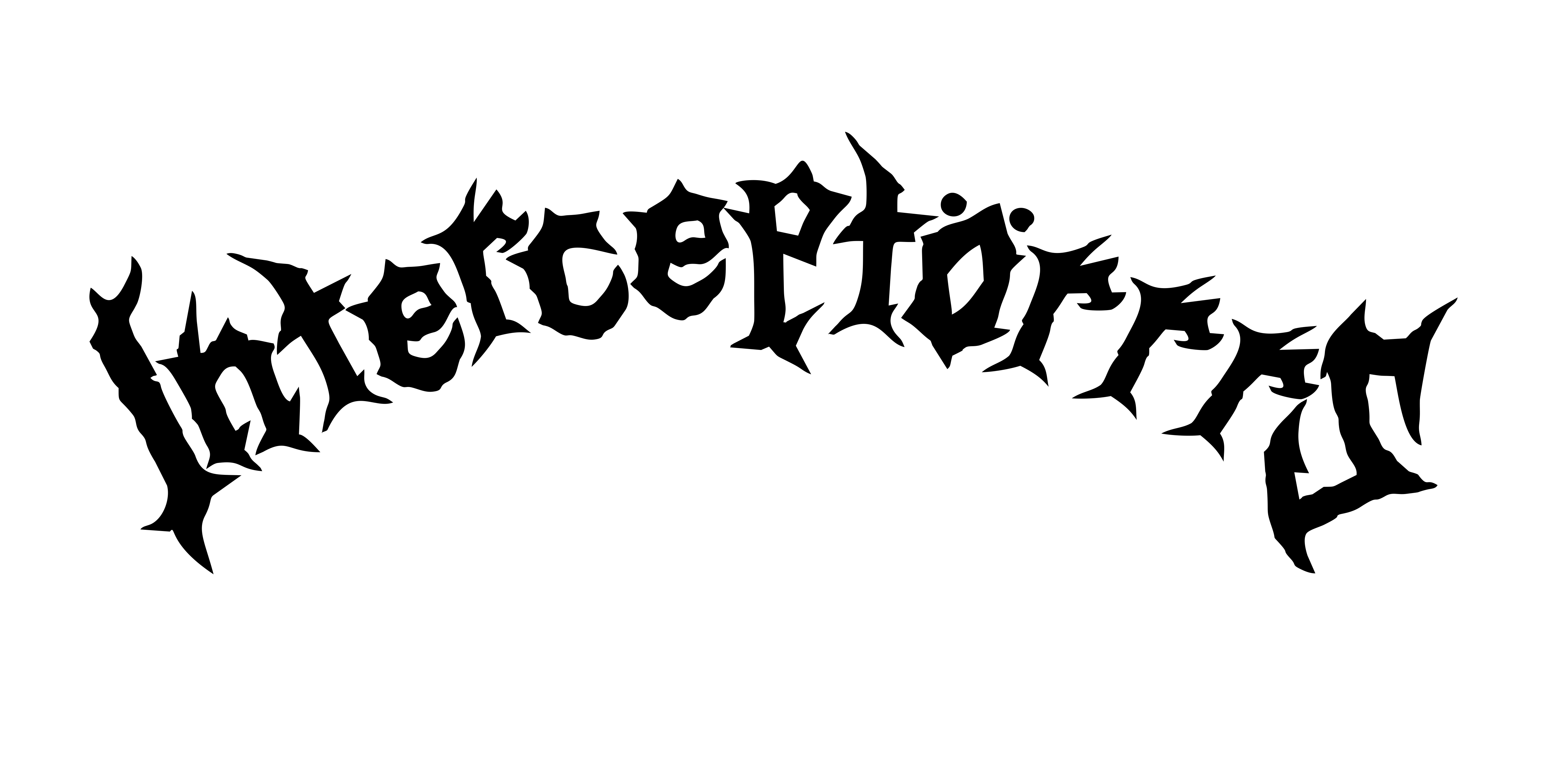 !!!FILTHY ROCK 'N' ROLL FROM MEXICO!!!
Welcome to the FILTHY DOGS OF METAL Webzine.
Tell us a few things about Interceptörrrs (Members, Starting Year etc).
First of all thank you very much for the interest in our music and the noise created in this part of the world, well the band started in 2016 after our past speed metal project called "Merciless Disaster" disbanded founded by, Rafael Quetzeri (Lead Vocals/Rhythm Guitar) Balam Fernández (Lead Guitar/Backup Vocals) and David Cruz (Drummer), however we were active until 2018 taking a break for reasons of personal projects for each one of us, we return in the past year of October 2021, in those years(2016 to 2018) we composed part of the songs that are now included in our recent work, for a long time the band was formed as a power trio, because the inclusion of a bassist had not been possible, they did not share the same ideas and musical Filthy tastes, but recently we managed to find the bass player that we needed by integrating Hector De La Cruz, with it consolidating the sound and the definitive line up.
You have recently released your album ''7 en la mira''. What is the feedback from your audience as well as from the press?
So far the reception of "7 en la mira" has been quite acceptable, we consider that we are still a band that is off the radar, but the people who have approached us to tell us what they like about our noise, it is very gratifying as well that we are a band from thugs to thugs hahaha, Social networks have done a magnificent job to connect different bangers from around the world, and even from our own country, thanks to this we have met and made great friends who have unconditionally supported our music all this time.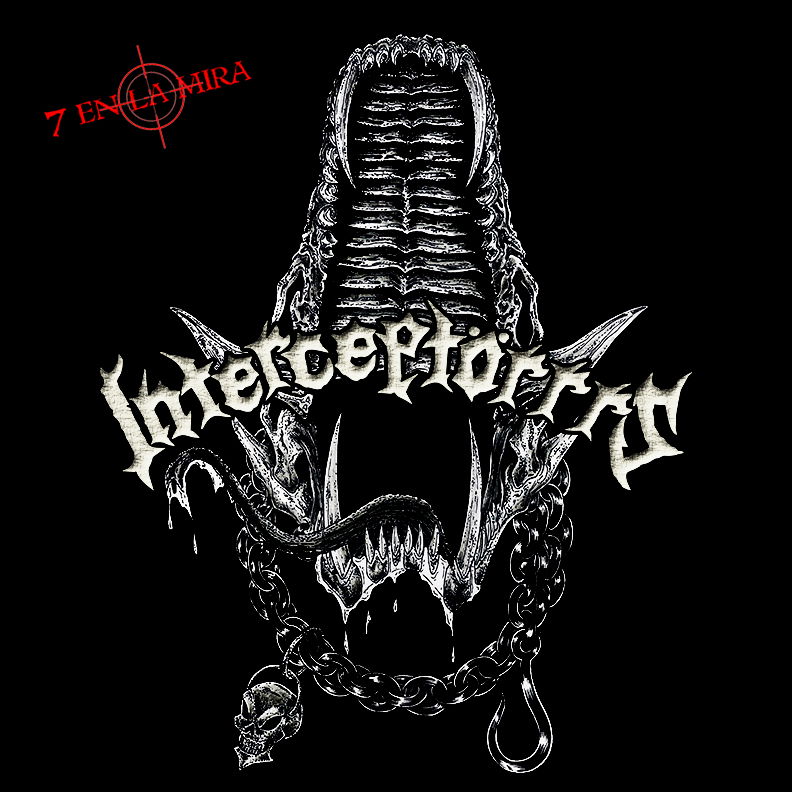 Label or DIY and why?
We have a label at the moment called "Abolition Prods" but we also have ideas deeply rooted in the D.I.Y, we like the dirty and primitive what can record us in a way "D.I.Y" the audio stuff as well as visual issues (photos, videos) have always been our responsibility.
Do you prefer Vinyl, Tape, CD or Digital Format and why is that?
We definitely enjoy physical formats a lot, I consider it the most reliable way to "support a band" or enjoy it, it is a dream to one day be able to have a vinyl of our music in our hands, I consider that digital formats are also very good, but in the underground, "trade" and collecting have always been more handled.
Which are your main influences (Favourite Artists / Bands etc.)
Motörhead, "Sindrome del Punk" , Tank , Warfare, Black Panda, Inepsy, Wifebeater, Anti Cimex.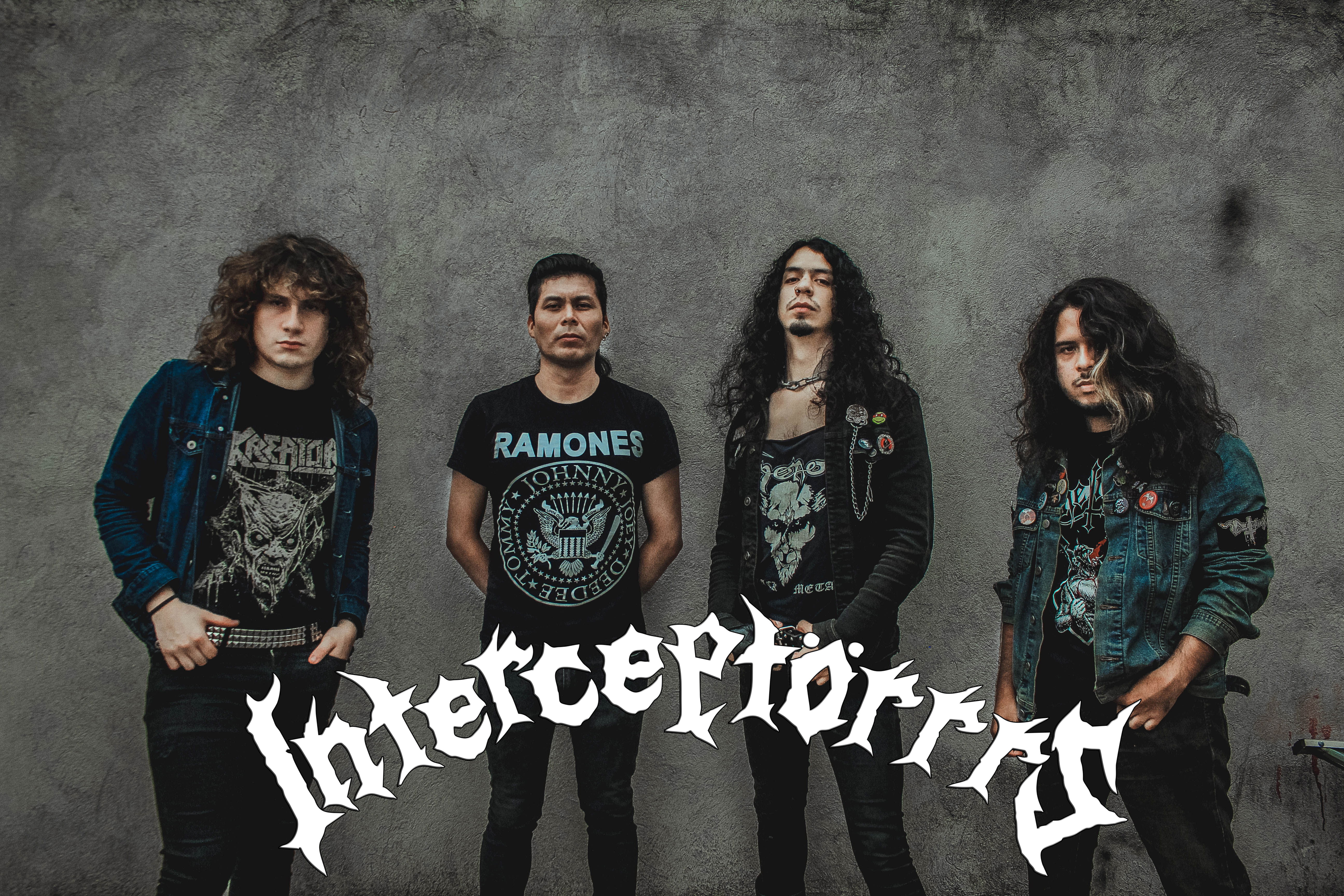 Which things do you think a Band should sacrifice in order to succeed? Have you ever sacrificed anything in your life for a better future for your Band?
That is a very good question, unfortunately and without going into social issues, our country has many obstacles on the road to be able to carry out any type of project, I am not saying that it is impossible, but as the question itself says, we have sacrificed many things,time, money, job opportunities all for the pleasure of playing Rock N Roll.
Describe your ideal live show as a performance Band. Have you already experienced that?
I think that being able to count on an audience that has been interested in us is the greatest reward, without counting the good sound and the treatment that the promoters could give us, we are not a band with great demands, we don't even try to get paid for this, we simply the fact of playing and getting to know other places is just great.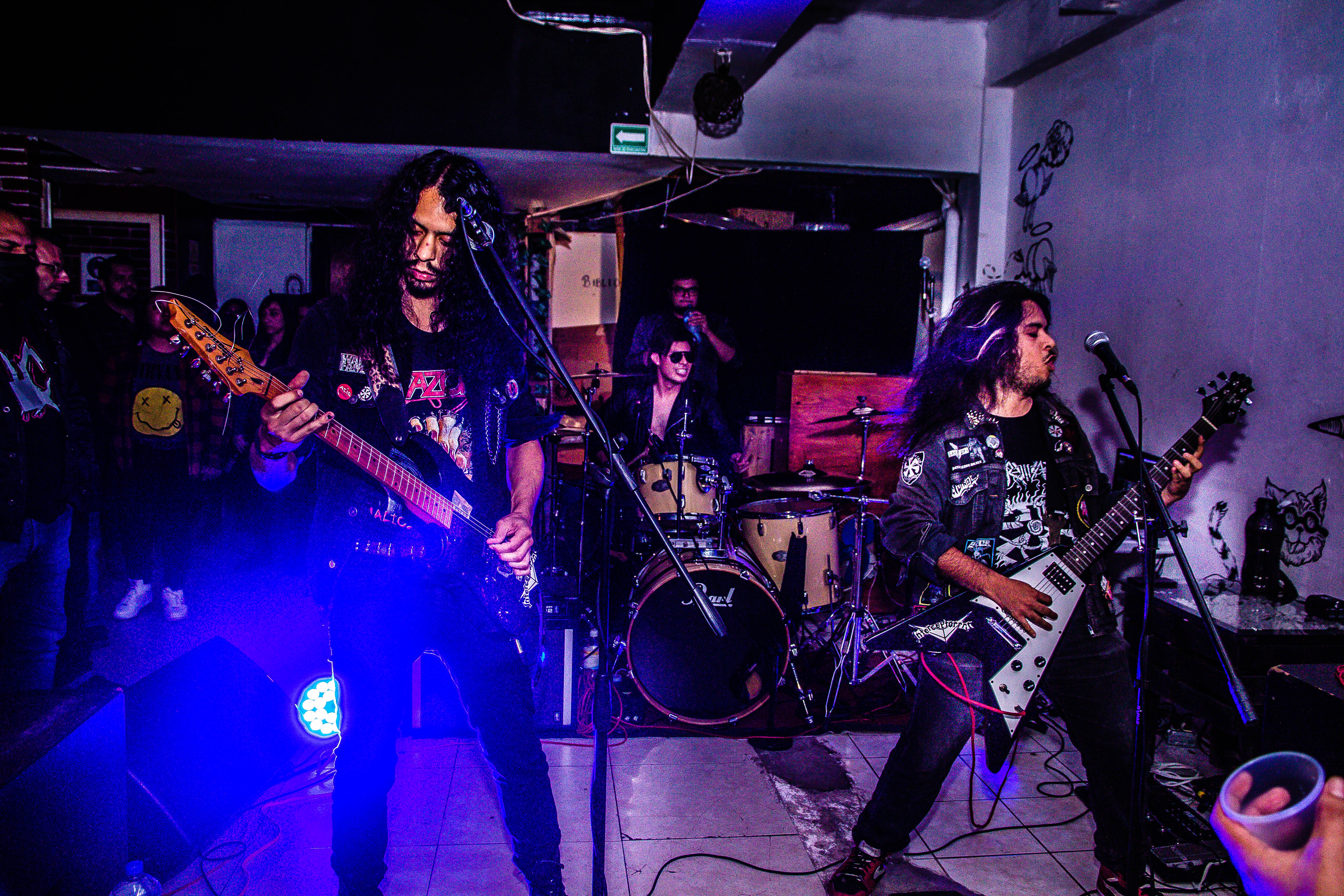 Which attributes, do you think, that a new Metal Band should have in order to gain identity and be unique?
I think that trying to be unique at this point in musical history talking about metal is very difficult, maybe most things are already done and we are just replicating the same formula over and over again, there are many great and interesting projects around the world, but i think the best way to remain authentic is to do it for taste and love of Rock N Roll, in the end it shows when there are no pretensions, perhaps adding that pinch of authenticity to the band is in the same identity their lyrics, performances, visual aspect etc.
Do you believe that Digital Platforms help the new Metal Bands? Which, do you think, is the ideal way for a Band to promote its work?
Digital platforms help a lot, some bands more than others, maybe if it's the future of all this I won't rule it out, but we like to keep it old school ugh!.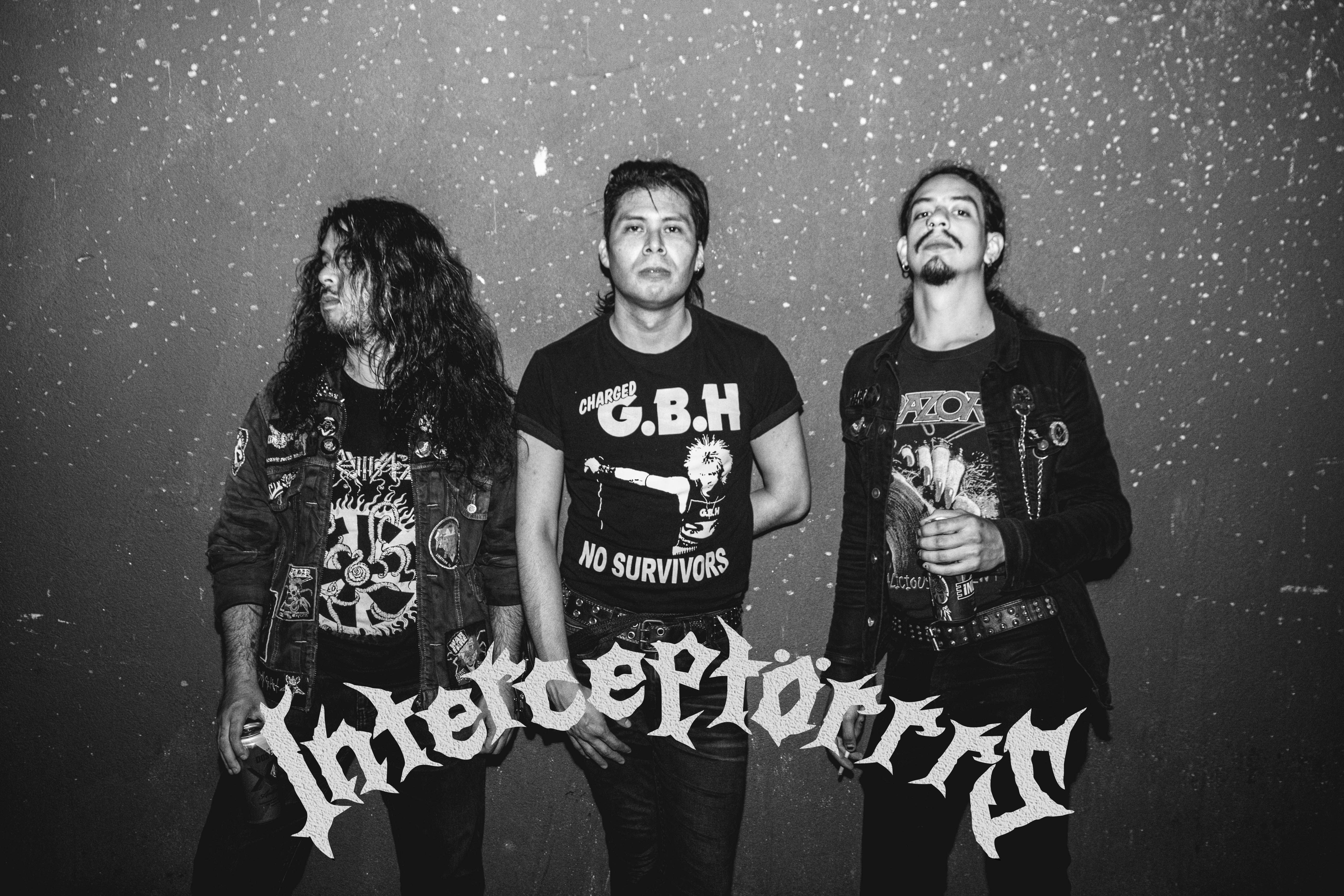 Tell us a few things about the New Underground Metal Scene in Mexico (Bands, Fanzines, Webzines, Metal Clubs etc.)
Uh, talking about the scene in Mexico is something as extensive as it is interesting, there are many musical projects, artists, distributors, fanzines, each one with their contribution, they create a scene that is not perfect but is very solid in many aspects, to mention some bands are, Viölent Hëx, Hellröt, Blaspheme Rites, Hellcourier, Hardrocker, Helhest, Satan Blood, Ahvawe, Charged SS, Rënz, Svrvival, Cöuntess, Hell Dessecrator, Skeletörn and many others.
Do you know anything about the Hellenic Metal Scene?
Yes, I would honestly lie to you if I told you that I know a lot of bands from there, but the ones I have listened to have an incredible quality, Omega has probably been one of our biggest influences as dirty and rotten rock n roll guitarists.
What are your future plans?
Our plans is to continue creating music, we currently have new songs that will be released in the coming year just wait for it haha, as well as a new production and possibly a split and continue playing live shows and why not? going out to gig other places to spread the dirt!
Thank you very much for your time & Keep up the good work! The closure is yours.
Once again, thank you very much for your interest, it's very cool that what we managed to create with a lot of effort has reached Greece, we like rock n roll and we do it for that, we believe that keeping it real is the most important thing for this type of music, a very big greeting to you, we invite you to listen to our material "7 en la mira" soon available in tape format without more to say thank you Filthy Dogs Of Metal!!!! see ya on the road!
By Steve the Filthy Dog.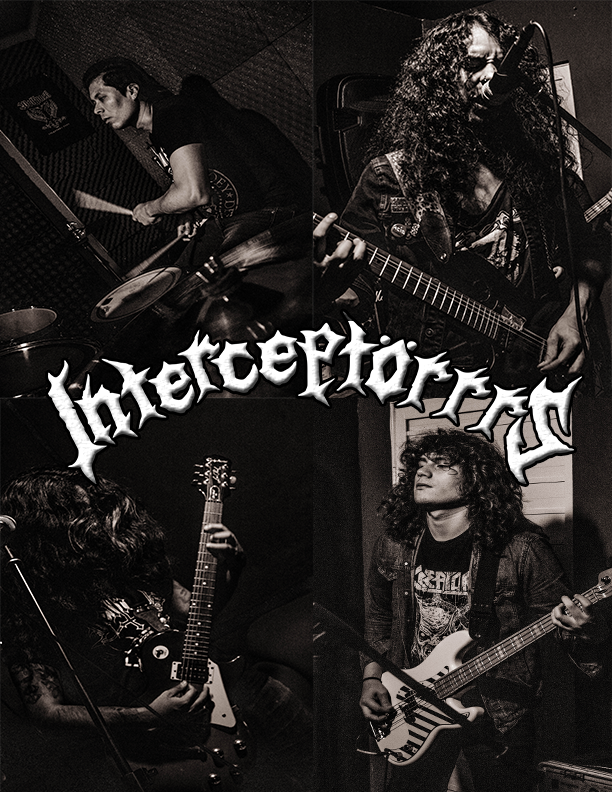 INTERCEPTORRRS CONTACT:
https://www.facebook.com/profile.php?id=100076973557657
https://www.instagram.com/interceptorrrs_frnr/?hl=es
https://interceptorrrs.bandcamp.com/album/7-en-la-mira