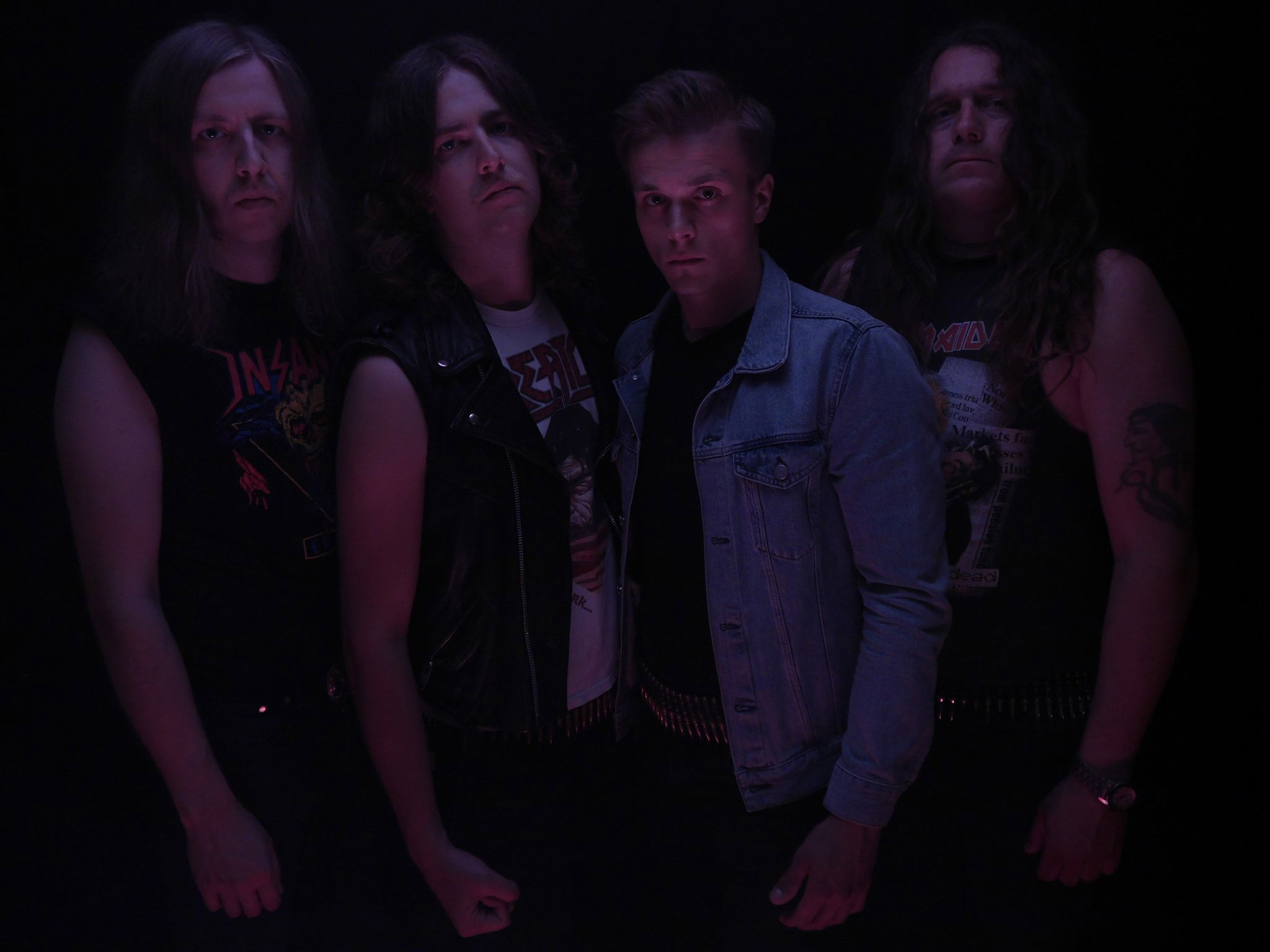 !!!HELLISH THRASH METAL FROM SWEDEN!!!
We had a conversation with Erik Kristhammar (Guitar).
Welcome to the FILTHY DOGS OF METAL Webzine
Tell us a few things about INSANE (Members, Starting Year etc).
INSANE started in 2009 in Kristinehamn. A few years earlier we started to jam some covers and formed what later became INSANE. In 2009 we started to write our own songs and play shows nearby our hometown. It took a few years before things started to happen and when we released our third demo "Hollow Death" in 2012 we started to play more gigs all around Sweden. Later on the line-up changed a bit to what it is today and since 2014 we have had a steady line-up. We have released two albums and several demos/EPs.

You are going to release your new album ''Victims''. Tell us a few things about this project.
Yes, when writing this interview Victims have been out there for a few days and it feels really good to finally show it to the world. It is our second album and it contains 10 brand new tracks. We recorded the album during the fall of 2020 together with Jamie Elton. Both the writing and the recording process was really successful and we had a blast working with Jamie. The lyrics are focusing on murders and crimes which have happened in Sweden. We felt like the theme of the lyrics suited well to the scary and aggressive feeling we want to communicate with our music. Guess it did work pretty well.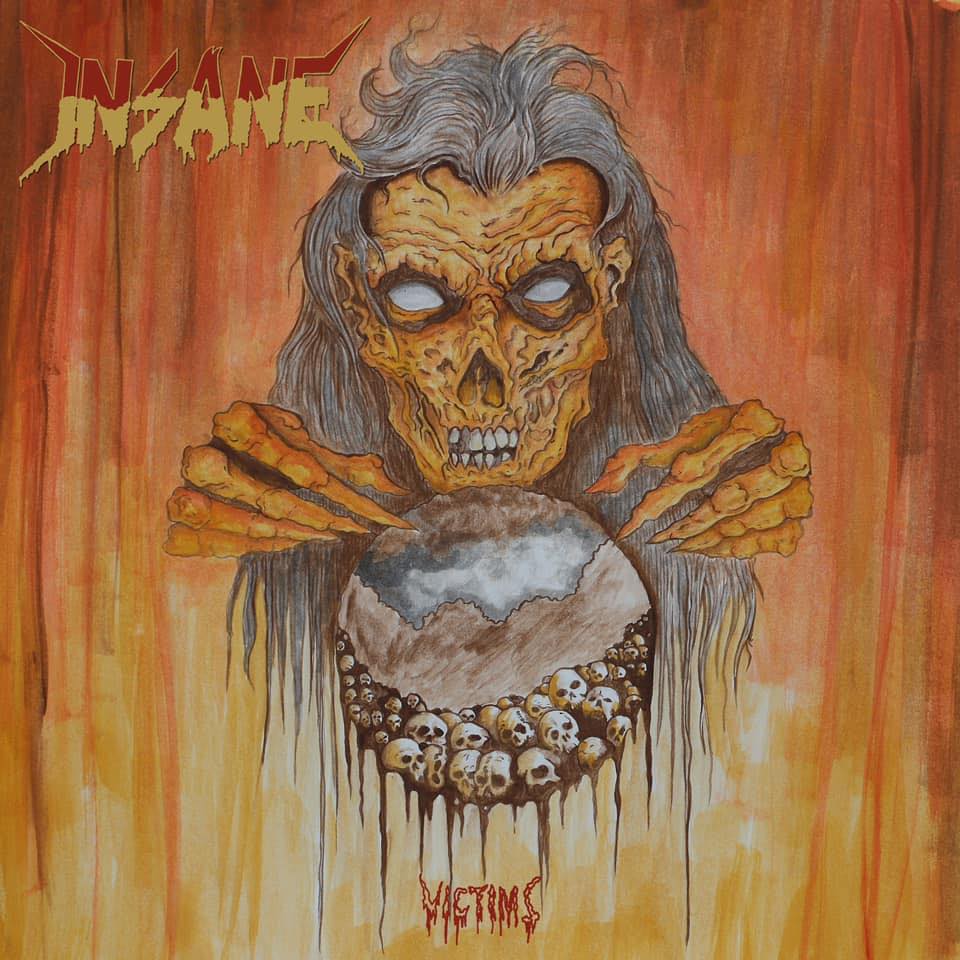 Label or DIY and why?
We have done both a few times and both are nice ways to work. But it's really nice to work with labels to get more distribution and promotion. We have had the luck to work with a lot of good labels which has been good for the development of the band. But this is probably very personal and for some bands it's maybe better to keep it DIY. We do appreciate our situation and our ability to choose both. The labels we are working with now are Dying Victims Productions and Duplicate Records which are two really cool labels. Check them out if you don't already know them!
Do you prefer Vinyl, Tape, CD or Digital Format and why is that?
I prefer vinyl. Ever since I was a child and found my dad's records I have been very interested and fascinated by vinyl records. But I also appreciate CDs and Tape. I actually feel a little sad about CDs being so hated these days. I think there was a time when CD layout really looked cool. Nowadays people don't care about CDs which also leads to a lot less effort in CD-layout. That's pretty sad. The reason I appreciate physical records over digital is mostly because of the feeling of holding and looking at a physical record that makes it more interesting. The art work and the layout is important to get the whole idea of a band. So, it's important for us as a band to release our music in various physical forms and through these physical releases communicate our music.
Your music style is Thrash Metal. Which are your main influences (Favourite Artists / Bands etc.)
Thrash metal is really fun because of its variation. Personally my favorite bands are for example Metallica, Slayer, Kreator, Possessed etc. When I was younger, and in some way still today, I was really impressed by the differences between all the old bands. I could buy a Testament album and then a Destruction album and it was still Thrash and these bands got their similarities but still do two completely different things. That was one of the biggest reasons I wanted to write my own thrash metal songs.
Which things, do you think, a Band should sacrifice in order to succeed? Have you ever sacrificed anything in your life for a better future of your Band?
Oh, this is a tricky question. Don't think there are any general things bands should sacrifice to achieve success. I mean everyone has different reasons for playing music and it's up to every band to figure out what is best for them. I don't know if we have "sacrificed" anything special in order to succeed. The band has been a very important thing for us for a long time and everyone is in it because we love to play music. Of course it was easier in the beginning because we were young and didn't have any obligations that could freathen the band. Nowadays we live in different cities and have all the usual problems of life which has led to difficulties in logistics of the band. But as long as we feel that the band has more to give and all of us feel that it's fun to play together we will make it work.
Describe your ideal live show as a performance Band. Have you already experienced that?
For me the idealistic live show is a small and sweaty club with a lot of dedicated metal fans as well as a killer line-up with a good mix of metal bands. I guess we have experienced similar gigs already but of course it would be cool to play even bigger clubs with more sweaty metal fans enjoying the show. Hopefully we can experience that now with the new album and when the governments give green light for touring.
Which attributes, do you think, that a new Thrash Metal Band should have in order to gain identity and be unique?
We always try to write songs that sound like how we want thrash metal to sound like. If the band lay their soul into the music it will probably lead to something special and unique. But it's for sure not easy to write good and interesting music that sticks out among all the bands that are active nowadays. But it seems like thrash metal isn't that cool anymore so maybe it's easier to do your own thing at the moment.
Do you believe that Bandcamp and other Digital Platforms help the new Thrash Metal Bands? Which, do you think, is the ideal way for a Band to promote its work?
Yeah, guess so. It's probably good to have the music available to increase the likelihood of new people finding the band. But we do also think that people who are interested and dedicated find their way to cool music anyway through labels, bands etc. But yeah, we do think it's good for promotion to get the music out on various streaming platforms.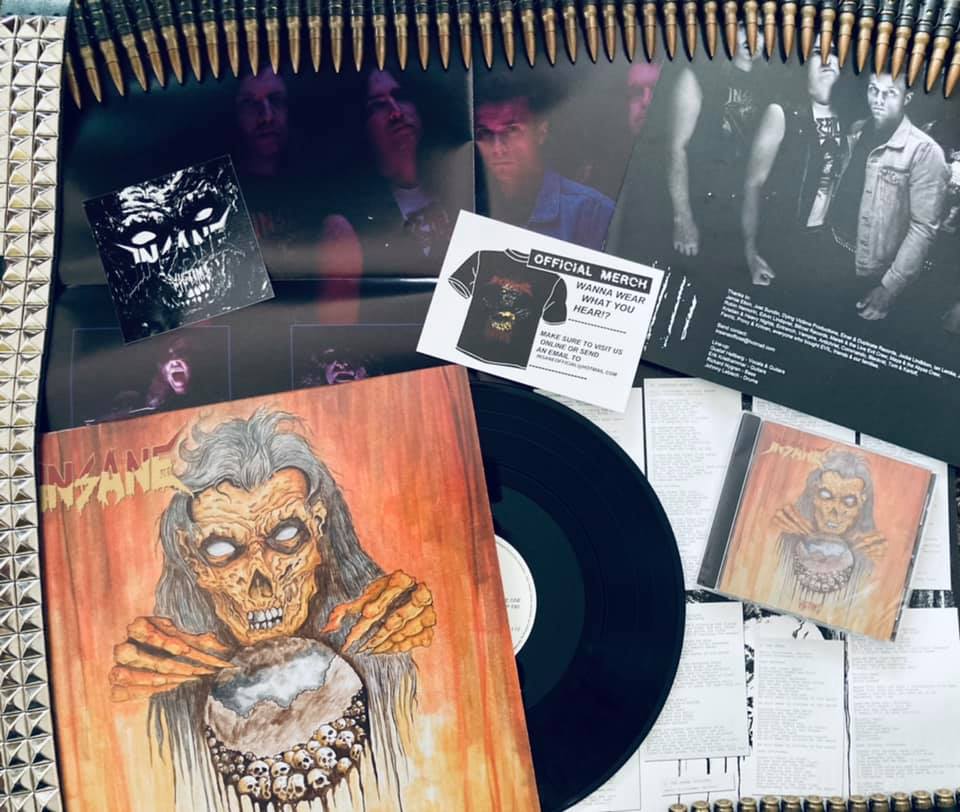 Tell us a few things about the New Underground Metal Scene in Sweden (Bands, Fanzines, Webzines, Metal Clubs etc.)
Oh, there are some cool bands active at the moment. For example, except for the obvious ones that don't need to be named, we could give a shout out to Commando, Eternal Evil and Guilliotino. They are young and hungry and play really heavy stuff. There are also some really cool fanzines like Black Pages, Sentinel Fanzine etc. and several great clubs like The Abyss in Gothenburg. It's nice to see that there are a lot of new and younger people that play in bands and write fanzines which means the underground is still burning.
Do you know anything about the Hellenic Metal Scene?
To be honest, no. We should definitely do our homework and do some research.
What are your future plans?
First of all we wait for a green light on touring. We want to go out on the road with Victims and meet all our friends out there. But other than that we hopefully will start working on new songs pretty soon. Let's not wait another 4 years until our next assault.
Thank you very much for your time & Keep up the good work! The closure is yours.
Thank you! We are glad to be featured on your site. Hope to see you all on a stage in Greece someday!
By Steve the Filthy Dog.
INSANE CONTACT:
https://www.facebook.com/insanesweden
https://www.instagram.com/insanesweden/
https://insanesweden.bandcamp.com/