!!!SPEED METAL ATTACK FROM GERMANY!!!
We had a conversation with Andy Charrocker (Vocals/Guitars).Enjoy!
Welcome to the FILTHY DOGS OF METAL Webzine.
Tell us a few things about HEXENIZER (Members, Start Year, etc.).
Hello! First of all, thanks for the interview and greetings to all of your metal readers! ...
Hexenizer is the union of 3 obsessed old school guys, we are straight to show that attitude on stage.

Our members are:
Andy Charrocker: Guitars and Vocals
Tom S: Bass
Herr Hackebeil: Live Bass
C.Maleficarum: Drums
In 2016 you released your album "Witches Mentors Cult". Have you prepared something new since then?
Due covid-19 all world activities collapsed but Hexenizer, on the contrary, was re-born with new material.We are now on studio! Soon coming back to life!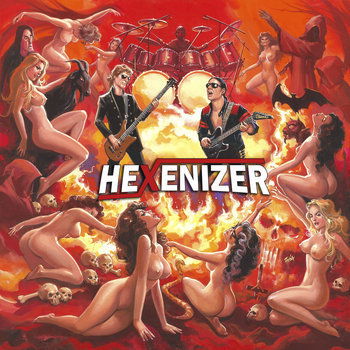 How did your cooperation with Inferno Records take place? What do you prefer, label or DIY and why?
I found Inferno Records knocking doors. I sent the material and everything was fluid.Fabien (from Inferno) liked our material and then we made the deal. Took a bit of time but it worked!... Labels are the best. They have the contacts to spread out the material.
Do you prefer vinyl, tape, CD or digital format and why?
Each format is good!I prefer physical material.Things change over time and we have to adapt to the new shit.
Your musical style is Speed / Thrash Metal. What are your main influences (favorite artists / bands, etc.)
I heard a lot of blues and other kind of music, classical, world music (traditional) and of course old school metal.I have a lot of influences, but is boring to mention the same bands that all the bands talk about...Let's say: Rush, Steve Ray Vaughan, Alex Masi, Shawn Lane, Jojo Mayer and many more...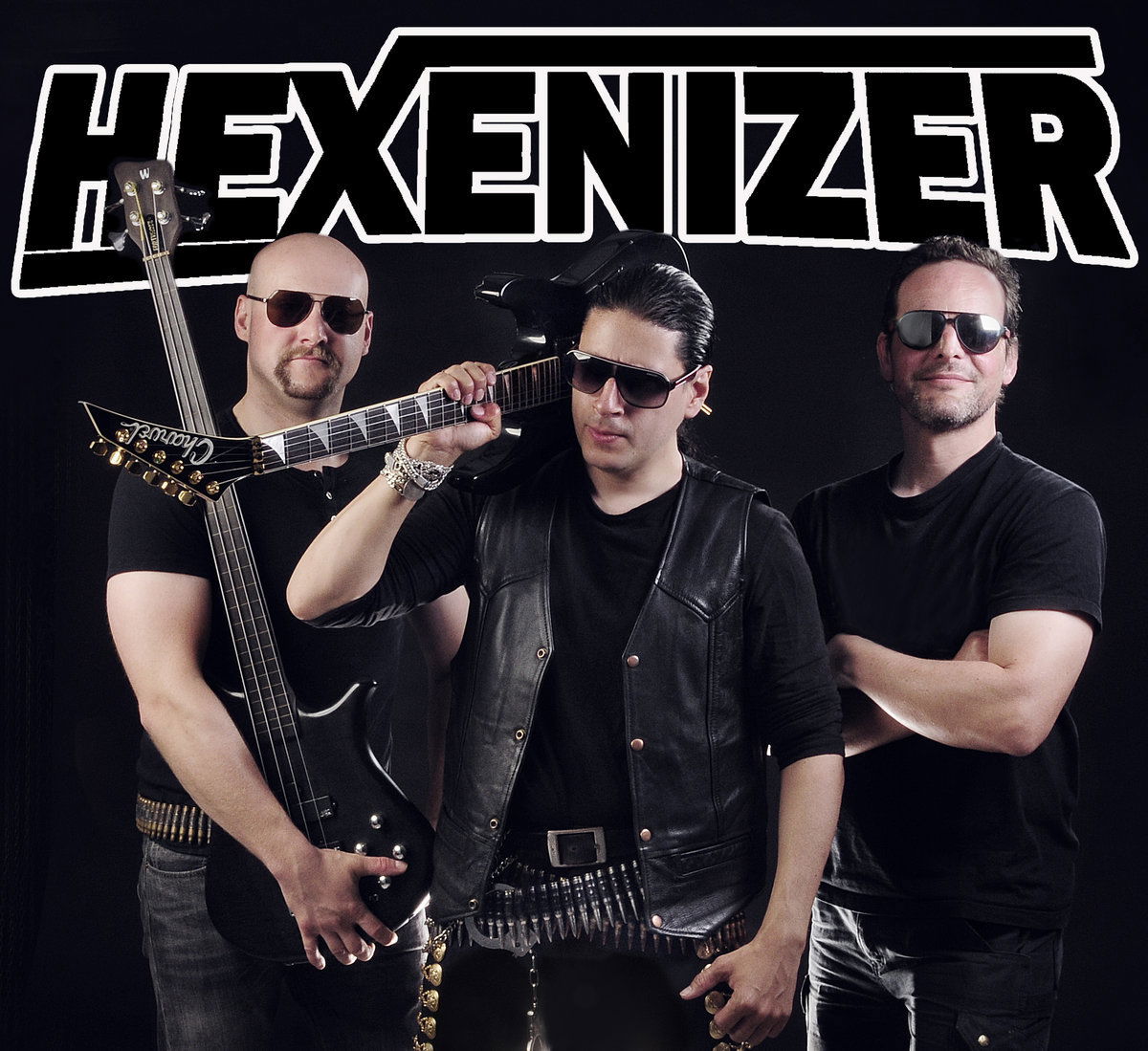 What things do you think a band should sacrifice to be successful?
For a real musician nothing is a sacrifice.If you don´t have enough balls and passion you can forget it...
Have you ever sacrificed anything in your life for a better future for your band?
Yes, I said good bye to my country... México and I made a leap to land in Germany where it is easy to get more forums for metal bands around Europe .
Describe your ideal live show as an acting band. Have you already experienced that?
We have had really good shows in many places like Mexico, Poland, Denmark Germany...but the best one will be in Greece with all of you guys!I'm a real Malaka and I love Greek girls, food and culture!!!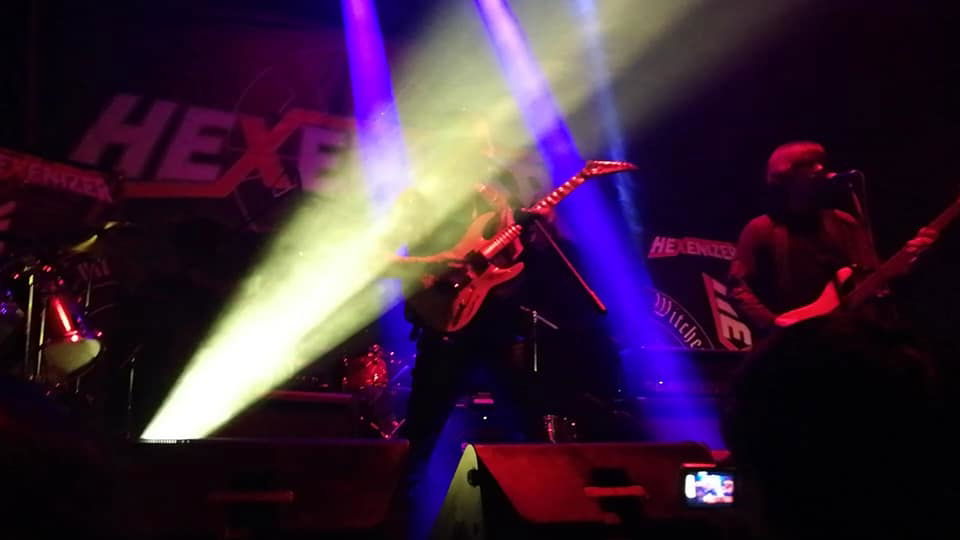 Which attributes, do you think, that a new Speed/Thrash Metal Band should have in order to gain identity and be unique?
First of all is the attitude with musicality...To print you own trademark is the key...Many bands play great, sound great and look great but they sound like someone else.
Do you believe that Bandcamp and other Digital Platforms help the new Metal Bands? Which, do you think, is the ideal way for a Band to promote its work?
All platforms are good and also the support of a record label is fundamental.
Tell us a few things about the New Underground Metal Scene in Germany (Bands, Fanzines, Webzines, Metal Clubs etc.)
Germany is a great country for metal. Lots of concerts, labels, magazines and so on. Competing with other groups is good for growing and getting in touch with all the metalheads. Germany is good for any kind of music...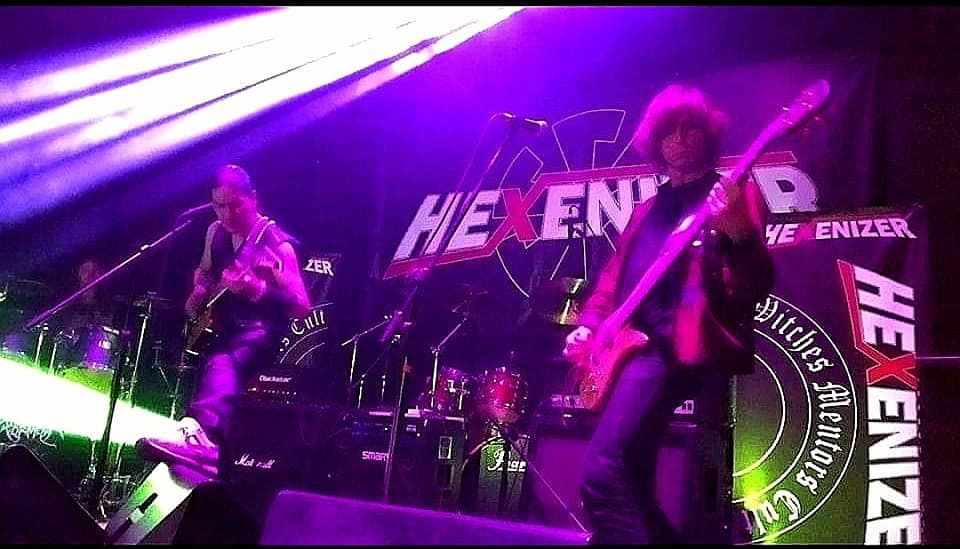 Do you know anything about the Hellenic Metal Scene?
Great artists you have. What can I say... R.Christ, Suicidal Angels, Legion of Doom and many more .Also, the new guitar player from Ozzy is a Greek master! (I don´t remember his name).
What are your future plans?
New album this year and hope to play in Greece!
Thank you very much for your time & Keep up the good work! The closure is yours.
Thanks for supporting us with this interview and we will see us soon!Hail Greece!!!
By Steve the Filthy Dog.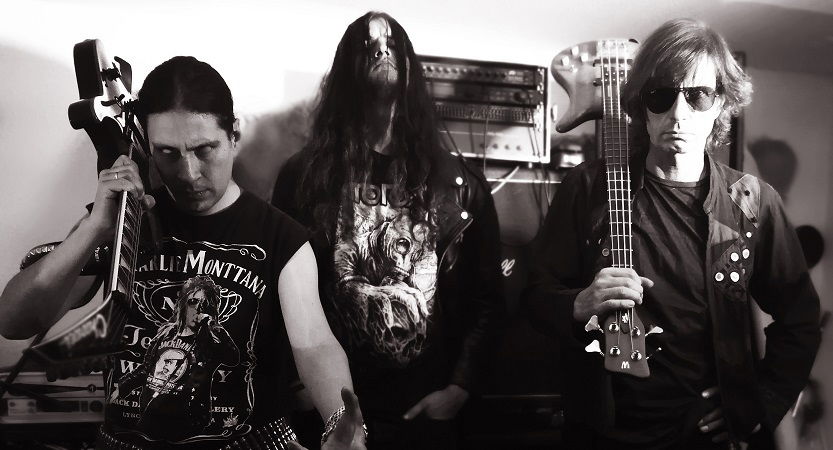 HEXENIZER CONTACT:
https://hexenizer.bandcamp.com/
https://www.facebook.com/hexenizer/
https://www.inferno-records.net/