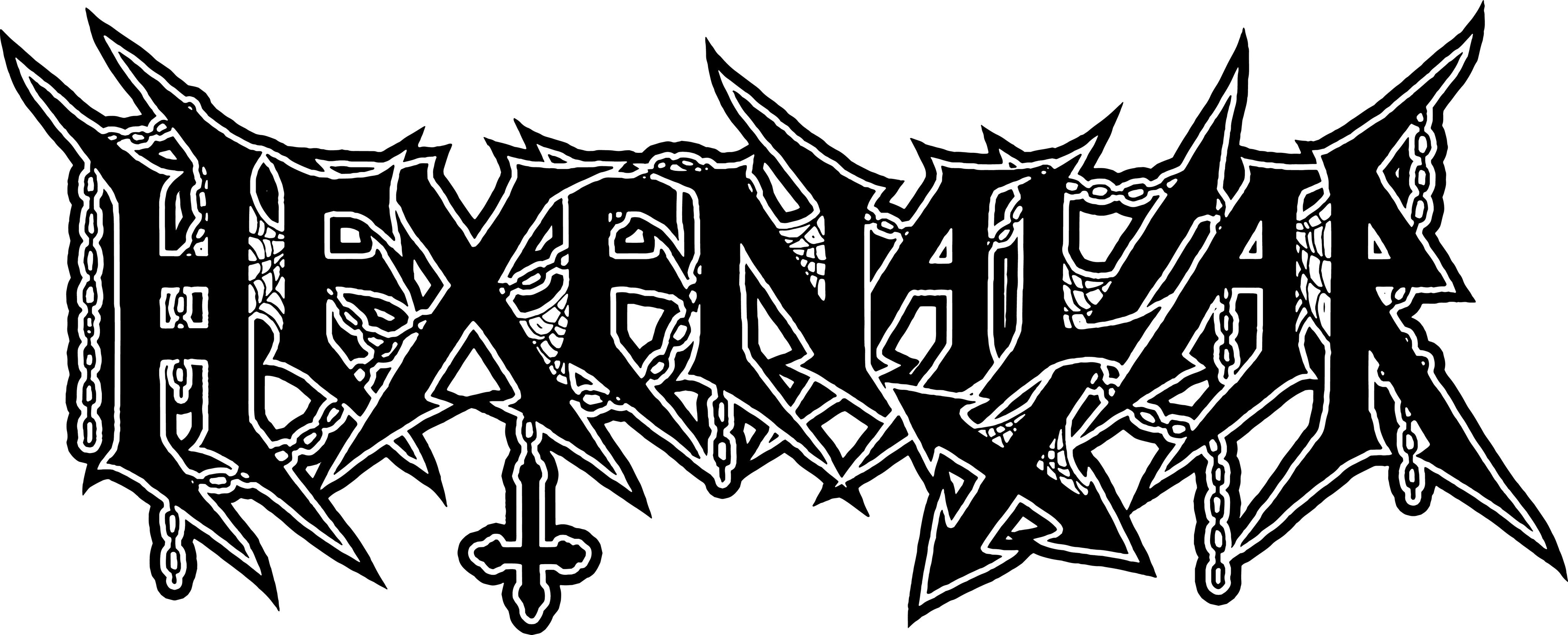 !!!BLACK / SPEED METAL FROM POLAND!!!
Welcome to the FILTHY DOGS OF METAL Webzine.
Tell us a few things about HEXENALTAR (Members, Starting Year etc).
Hi, thanks for your invitation for this interview! Well, Hexenaltar was an idea for a band that I had in my mind for quite long time, but during this summer I understood a fact in which direction I want this music to be. To be honest my first idea was to write some friends and to offer them recording a short demo or EP in vein of 80s black/speed/thrash, but all of them were busy with their bands and private lives, so I thought that I could try to make it on my own. I recorded guitars, bass, vocals and programmed drums in my flat and I showed those songs to some people to rate them. Feedback was very positive, so I went to my friend's home studio to do all those things in more proper way. I won't lie, drums weren't recorded by real drummer, but I hadn't such circumstances to do it by my own in this time, so they were just written by me and played by a drum machine. After Tormented Possession recording session I found rest of the members such as drummer and two guitarists, so during rehearsals and during gigs I will have vocalist/bassist duties. Rest of guys are from different parts of country, but our cooperation is going well.
You are going to release your EP ''Tormented Possession''. Tell us a few things about this project.
Oh yes, it will be released on CD by a Polish/German label ADG, which is a quite fresh thing and on tape by an American label Life After Death. This EP is just a beginning, next release I want to make is a split, I can't tell all the details right now, but next recording session will be released with full band in a well microphoned room with real drums! Of course we would like also to play some gigs in 2022 to promote EP and to announce Hexenaltar
name to bigger audience.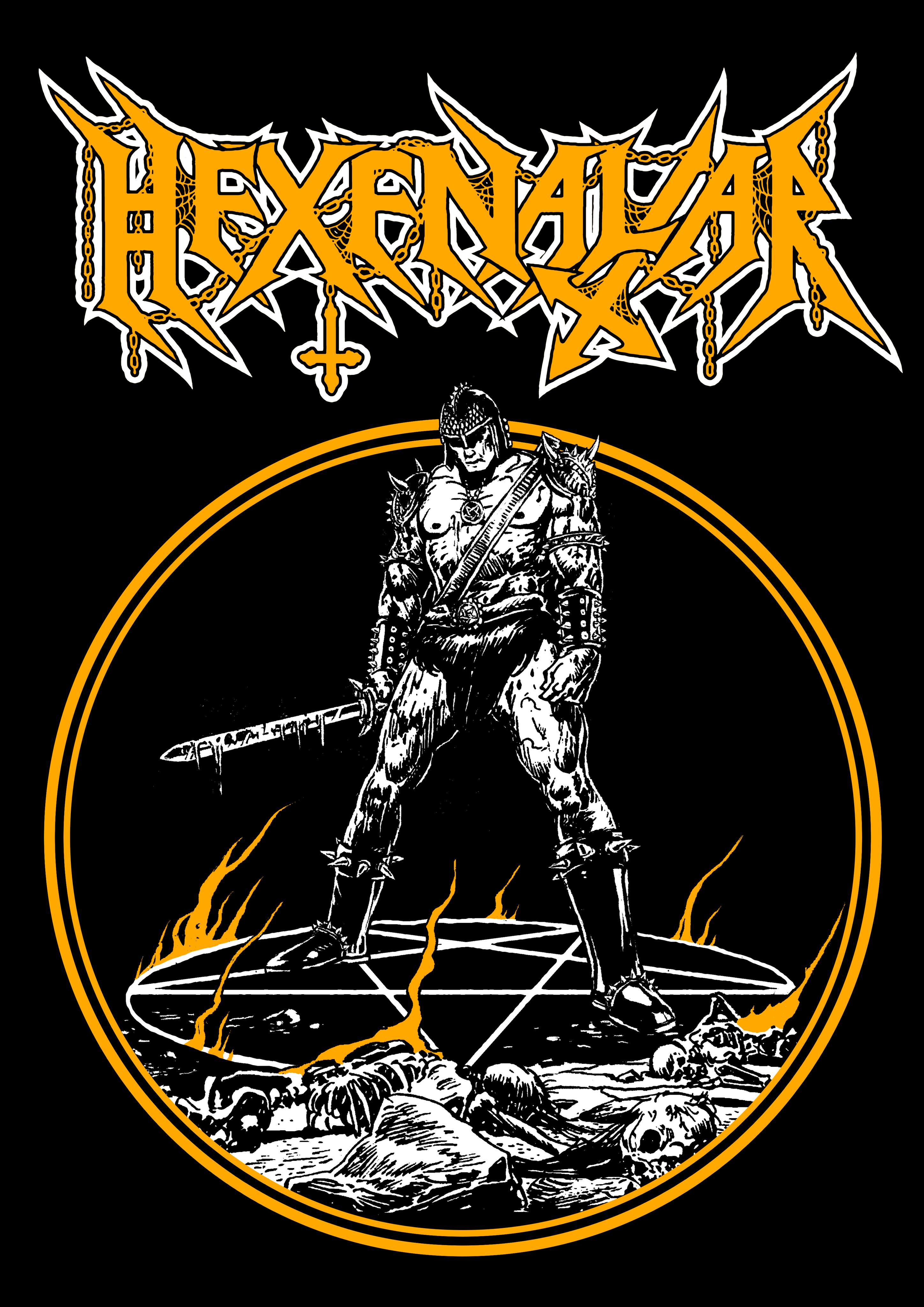 Label or DIY and why?
All releases will be done by a label, because a well chosed label helps with promotion and makes a wider range to a whole band. Of course they also have nice contacts to promoters, fan-zines owners and artists who make artworks. We would like to focus on songwriting and playing live than on managing the band ourselves.
Do you prefer Vinyl, Tape, CD or Digital Format and why is that?
Now for me digital, CD and tape are the best, because we are focusing on small releases, but in the future we surely would like to record an LP and then a Vinyl release would be very good, but nowadays it's very hard to make it because only bigger companies have such an option. There are lacks of material to make vinyls, because of covid and well... we must wait for better times to come, right?
Your music style is Black/Speed Metal. Which are your main influences (Favourite Artists / Bands etc.)
Yes, it's quite hard to say which style it is in 100%, but a lot of black/speed/thrash influences for sure! Big inspiration are bands such like Merciless, Possessed, Sodom, Sarcofago, Kreator and Magnus (Polish). I would like to keep this mid/late 80s vein in this music and focus only on oldschool sounding metal. I know that we won't reach big popularity with such direction in music, but I don't care about it that much. It's not music to make money, it's just hobby that makes us happy to do it, we just want to record good music which will be released by good labels on fair conditions and to play good gigs, to enjoy thing what we do.
Which things, do you think, a Band should sacrifice in order to succeed? Have you ever sacrificed anything in your life for a better future of your Band?
Time and money are most important, because music equipment isn't cheap and songwriting takes its time, but it is the same story as with every other hobby. You just have to choose what is more important to you. Playing music makes us happy and we spend our resources on this with smile. And about sacrifices... When I was a college student I sacrificed some exams to have more time for rehearsals and gigs hahah. It was when I was playing in my first band called Incinerator. Good, good times. We had a couple of blasts like playing outside of our country and those memories will stay with me forever. You can always take a second term to pass an exam!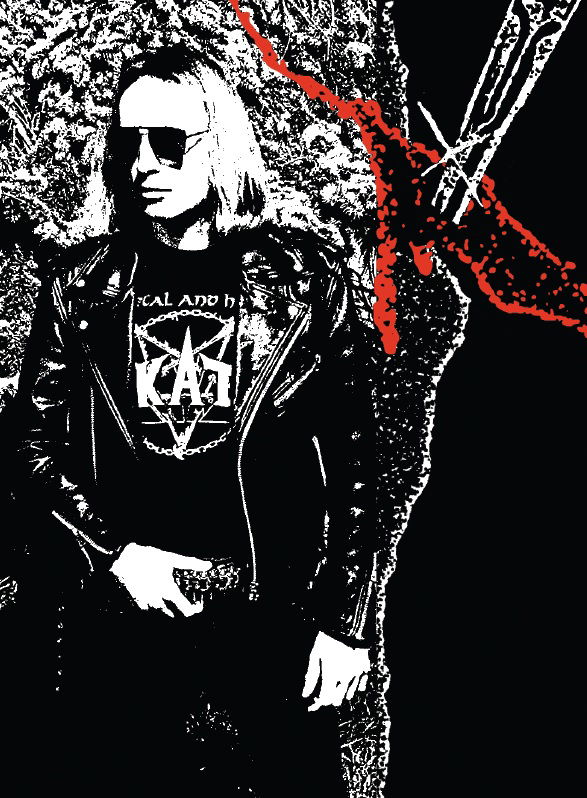 Describe your ideal live show as a performance Band. Have you already experienced that?
Oh yeah I experienced this few times and formula is very, very simple. You just have to have nice promoter which will make a good promotion that will lead many people to come. Also essential is to ensure gas money, place to sleep and some beer & pizza for bands. You know it's just nice to be treated well and to see a bunch of long haired metalheads going crazy in front of stage, fucking awesome feeling.
Which attributes, do you think, that a new Black/Speed Metal Band should have in order to gain identity and be unique?
It's very, very hard to be unique, but nice recording quality and stage appearance is always a good way to become a cool band. And there is always a thin line between stage performance and between doing goofy stuff. Some people think that the looks of the band aren't important, but it's not 100% true. Sometimes a good photo session can lead to signing a contract with a label, so you know. Good music, good recording quality and a good look! And being unique isn't always that important. A lot of people want to hear stuff like Endless Pain or Obsessed by Cruelty again in a bit changed form.
Do you believe that Digital Platforms help the new Black/Speed Metal Bands? Which, do you think, is the ideal way for a Band to promote its work?
I believe in such platforms. Most important are Facebook, Bandcamp, Youtube and maybe Spotify. It's very important to make a good PR in internet, because most people are able to find your stuff only this way. Also important are web-zines - but again, they all have fanpages on Facebook - and paper zines. Good photos, sick posters, cool artworks and stuff like this are always nice way to encoure people to check out your music.
Tell us a few things about the New Underground Metal Scene in your area (Bands, Fanzines, Webzines, Metal Clubs etc.)
Underground scene in Poland is quite big I would say, mostly we have bands that are in vein of death or black metal and for sure my favourites are Pandemic Outbreak, Frightful, Abhorrent Funeral, Bestiality (sadly inactive right now), Gallower, Black Hosts, Sex Mag. Polish zines are very good - Oldschool Metal Maniac or Musick Magazine. We also have good clubs like a Magnetofon in Łódź, Faust in Katowice, VooDoo in Warsaw. I bet there are plenty, plenty more, but I just mentioned my favourite ones.
Do you know anything about the Hellenic Metal Scene?
This scene is still undiscovered by me, but I know that there are a lot of metal maniacs in Greece which is very nice. Sometimes I am able to see some photos on the web and yeah, good appearance! Now I have some homework to discover some bands hahah. I must do it for sure.
What are your future plans?
My future plan is to record another short material for a split, but this time with other guys from Hexenaltar and to test one studio in Warsaw. Then I would like to play some gigs for 100-200 people in small clubs, to gain some stage skills with this band and then I would surely aim for recording an LP, because they are most important in every band discography in my honest opinion! The plan is quite simple, but I believe that it will work well, because we all have the passion for it.
Thank you very much for your time & Keep up the good work! The closure is yours.
Thanks again for the invitation! We will do our best to meet the expectations of old-school metal maniax and to please the crowd! Last words... Stay hard, greased and evil and don't forget to listen to The Awakening by Merciless! Cheeeeeeers!
By Steve the Filthy Dog.
HEXENALTAR CONTACT:
https://www.facebook.com/Hexenaltar-101561722306153