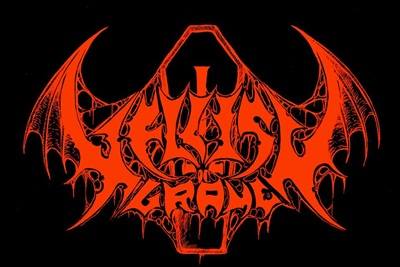 !!!BRAZILIAN HELLISH BLACK/SPEED METAL!!!
Welcome to the FILTHY DOGS OF METAL Webzine.
Tell us a few things about HELLISH GRAVE (Members, Starting Year etc).
AC: Hellish grave started his activities in 2011, as a quartet. We recorded and released the first demo / EP one year later named "At the Devil's Cross", still as quartet and in the same year Butchereaper became a fifth member. Our debut album, "Worship Macabre" was released in 2016 by Kill Again records. The line up changed for the first time, Speeddemon and Liber Falxifer joined us and so we recorded our last album, "Hell No Longer Waits".
SD: With Liber Falxifer and Witchreaper leaving the band before the corona virus outbreak, due to family issues, we now have a new line up, that we will soon announce!
In 2019 you have released your album ''Hell no longer waits''. What was the Feedback from your audience as well as from the Press?
SD: It has been great till now! everyone that gave us a feedback on the album were very positive about it. also the people who like our work seems to really enjoyed the album, buying the CDs and tapes! It has been really great! On the other side, some people didnt like our "heavy metal" approach in some songs, and thats they right to say so, but honestly, this is the kind of songs we do and we enjoy making them that way.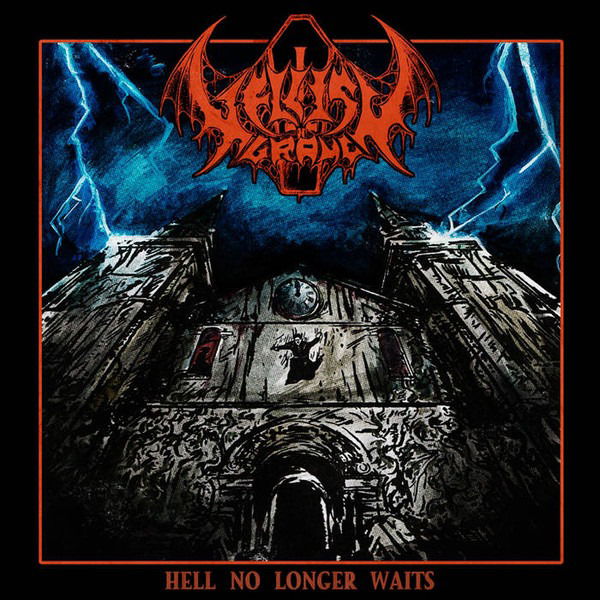 AC: For now, a better reception has come from out country. But it's because first, the CD format was released in Portugal by Helldprod Records and the search for this format is relatively bigger. We had received great support for Helldprod and we thanks a lot for it! "Hell No Longer Waits" on CD was released months later in Brazil, and the reception has been good.
Label or DIY and why?
SD: Today we are under the Helldprod label in Portugal, and we got released by Cianeto(CD)/Ataúde(Tape)/Dor Presente(Tape) in Brazil. It's been a very great and respectful partnership that has been good for everyone. I think I prefer label becouse of the professionalism involved and because in some ways it is still being DIY, but not with all the duties focused on the band, but instead it get spread in the whole underground movement. We like and have a lot of the DIY attitude (half of the arts diagramming of the album were done by us, and also the production of the album), but some things get out of hands when you do absolute everything by your own. I personally believe that the collaboration is the key and have the work of producing/spread being divide by multiple instances, doing it in a DIY way, is a good thing.
Do you prefer Vinyl, Tape, CD or Digital Format and why is that?
SD: I do prefer the materialization of the art and my favourite format by far is Vinyl and Tape. I also like and collect CD's. Virtual formats aren't something that please me very much, but I do use it (downloading, listening on youtube/bandcamp, etc), but everytime that I have the chance to get the real material of something I enjoy listening, I will have it. Also, I'm really against streaming services (and not on people using it, just to be clear), because this kind of service only make rich people richer, and make your job as an artist a way to make them rich by their rules. See, Im not in the underground to be rich, I enjoy making part of this, most of the time we loose money doing this, the least thing I will want to do is to have my album severed and selled by cents with some multinational big enterprise doing ads in between songs. its crap. We do things in real life, and we enjoy staying that way, with the CD's, tapes, vinyls, real shows, real people and real emotions.
AC: Vinyl is my first preference, no doubt, but now-a-days great national releases has been released in CD, some titles out of print for many years here. I've been bought many CD's by Hammer of Damnation (Brazil) and Mindscrape Music and many releases comes in slipcase, and contains a poster. Tape is great too, but at the moment I have just a few titles.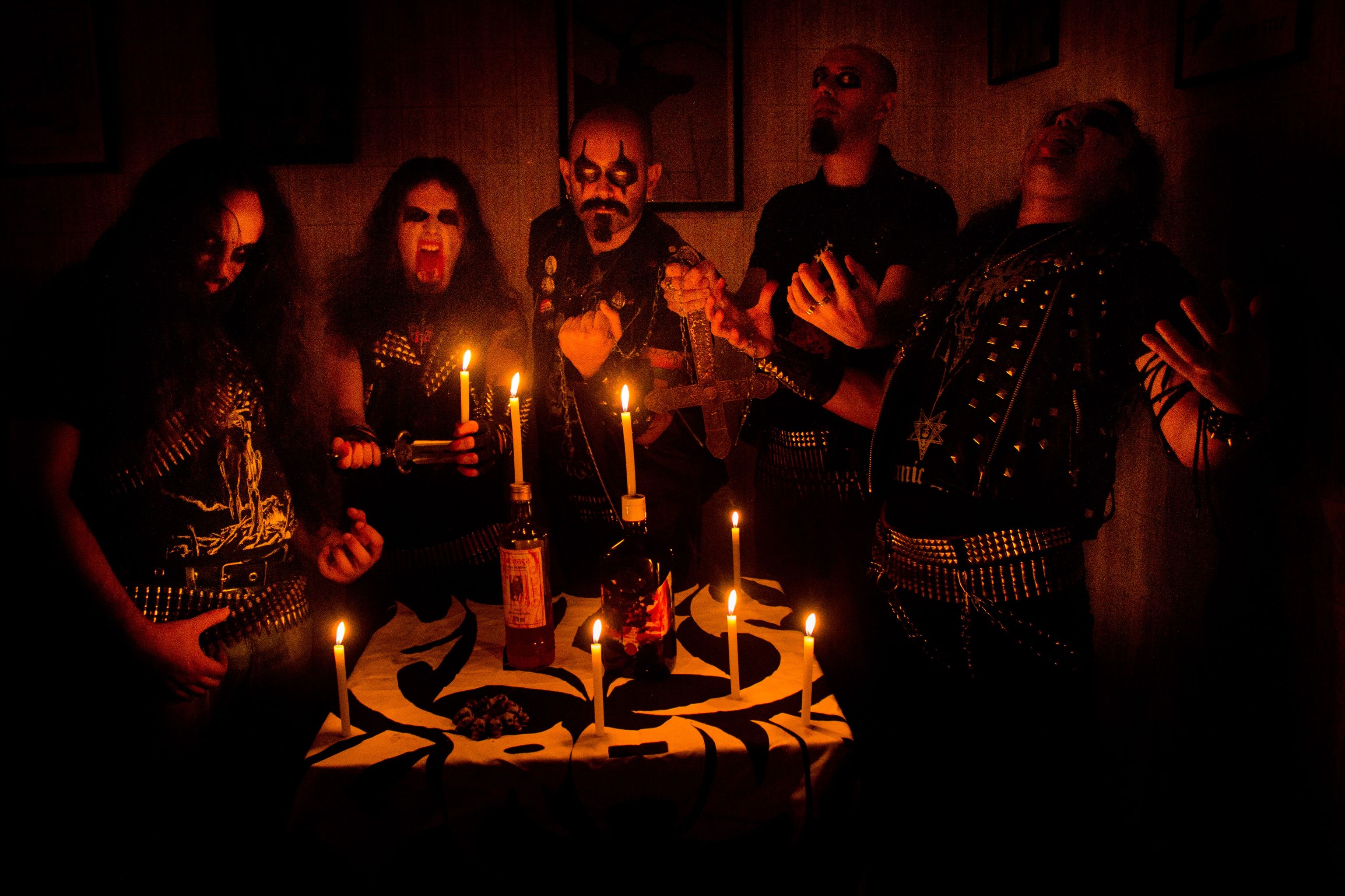 Your music style is Black/Speed Metal. Which are your main influences (Favourite Artists / Bands etc.)
SD: myself: Iron maiden and the nwobhm mainly. Also Vulcano, Possessed, Sepultura, Sarcofago, Mutilator, Dorsal Atlantica, Slayer, etc. The whole band has a huge influence of acts like Mercyful Fate, Mayhem, Desaster, Nifelhein, Bewitched, Bathory, Venom, Bulldozer, Absu, etc.
AC: We are five junkie crazy guys with the same insane passion by masters like Judas Priest, Iron Maiden and Motorhead and of course, Dark Throne and Bathory. So we try to channel the sound of these bands that we like in our music. But my mainly personal influences are Pentagram, Mercyful fate / King Diamond, Death SS, Mayhem, Headhunter D.C, Destruction, Beherit, Sarcofago and many others.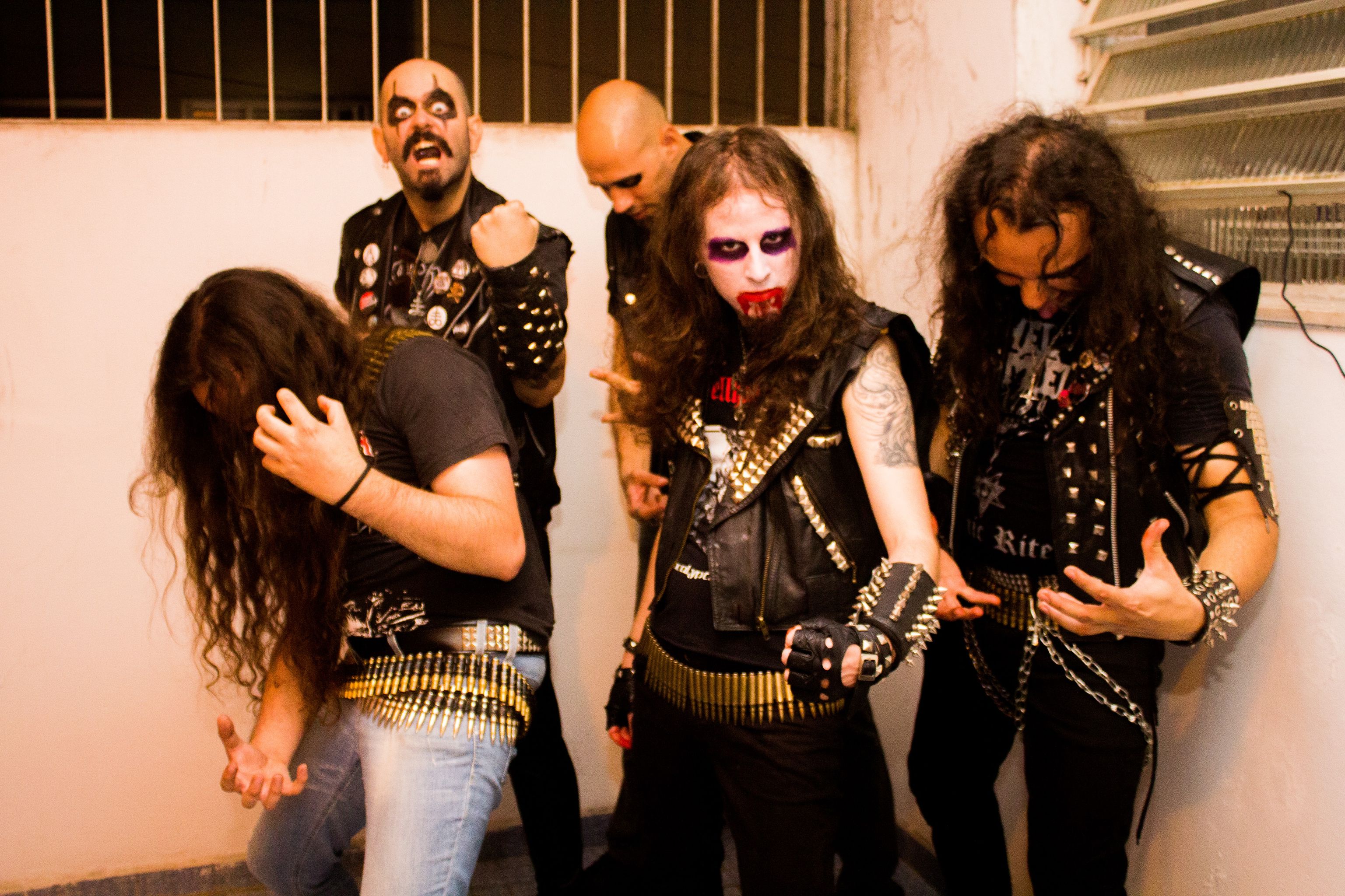 Which things, do you think, a Band should sacrifice in order to succeed? Have you ever sacrificed anything in your life for a better future of your Band?
SD: I could spend hours just talking about this topic haha. Yes, of course we do sacrificed a LOT of things not just to be in a band, but also for been part of an underground counter cultural movement. We all have issue with our families, lovers, friends, jobs, because of our dedication for the heavy metal and all the "bad" decisions that comes with it. Will I get a trip to some nice place? or will I use the money to record an album? We all have be in this kind of situation, and we all know what choices we always do. Will I cut my hair and find a good job? or will I spend the whole weekend in some nasty pub doing a gig to 10 people?. Sometimes we pay small tolls (like being judge for people), sometimes we pay huge prices (lost jobs, lovers), but it is what it is, and we try to do what we can for the things that we believe and like, and try to survive the rest. See, I'm not complaining about being part of this, but as you asked, it demands some sacrifices sometimes, mainly sacrifices of the "common" life and that affect your relations with those that are not involved in this kind of life.
Describe your ideal live show as a performance Band. Have you already experienced that?
SD: Opening to Iron Maiden in Santo André (my hometown). that would be my ideal live show, and unfortunately it hasn't happened yet.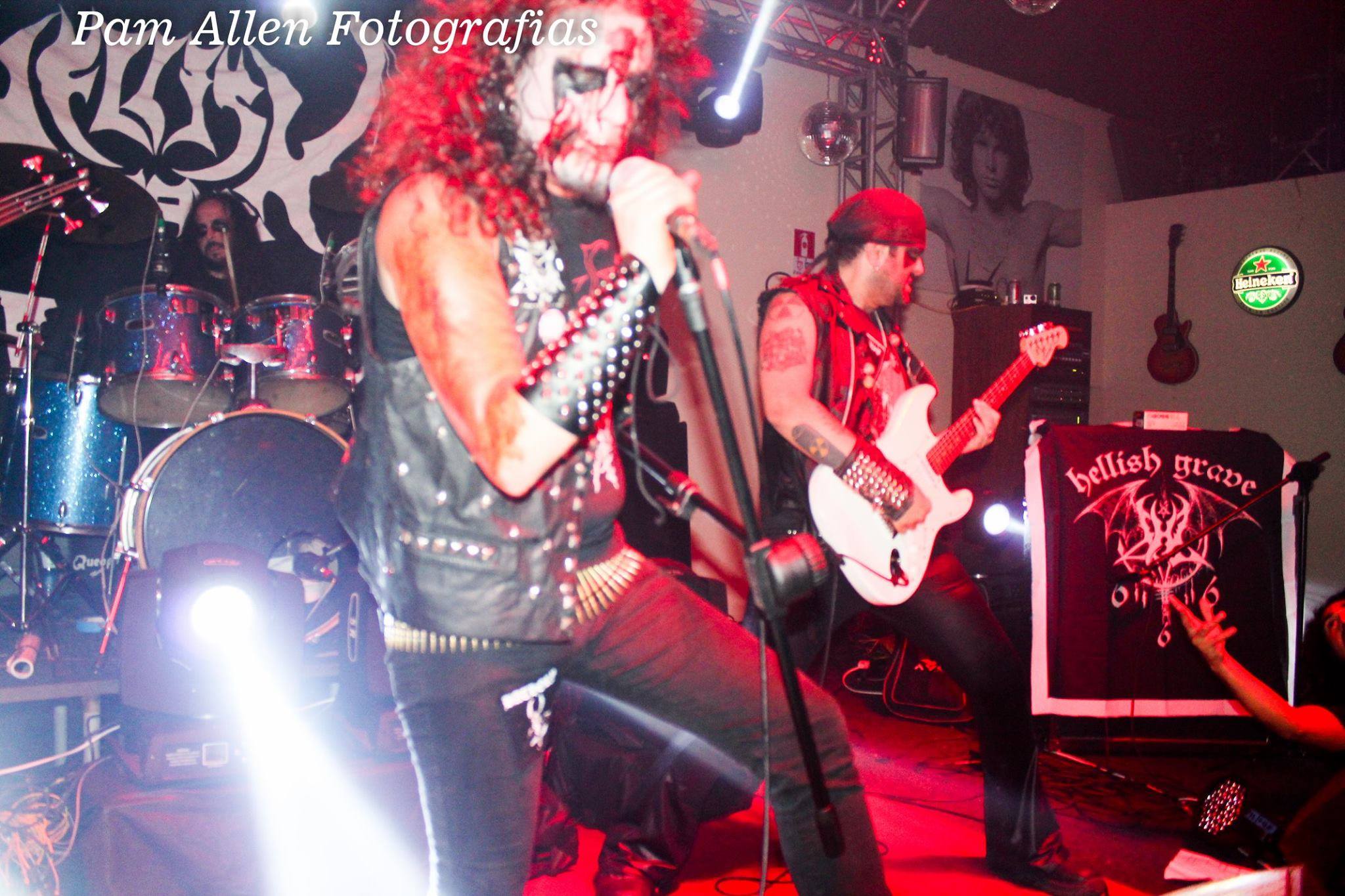 AC: Only the one that makes me feel the full magic running through my veins like fire! This is enough to be ideal. But one of most important performances for me, was when we played on the same stage that Nocturnal played too. The gig, backline, bands, people, all of it was incredible and made this day powerful and unforgettable! In 2018, we played with Bulldozer in Guaru Metal Fest, another memorable performance too.
Which attributes, do you think, that a new Black/Speed Metal Band should have in order to gain identity and be unique?
SD: Be unique haha just play with the heart and soul, trusting your ears and being honest in the whole process. good music comes from people that are honest.
Do you believe that Bandcamp and other Digital Platforms help the new Black/Speed Metal Bands? Which, do you think, is the ideal way for a Band to promote its work?
SD: Yes, I believe Bandcamp helps in publicity, but I don't think that the virtual should be the only and unique way of doing it. The most important thing is stay in the real world and do the things the old ways, like making posters, going in stores and selling the CDs, trading with anothers, making shows, etc.
Tell us a few things about the New Underground Metal Scene in Brazil (Bands, Fanzines, Webzines, Metal Clubs etc.)
SD: In the bright side: We do have a strong local scene, with great people doing great things. Bands: Harpago, Amurians, Necrogosto, Retaliador, Flagelador, Apokaliptic Raids, Vazio, Antroforce, Podridão, Murdeath, Insana, Profundezas, Amazarak, Atlantis, Death By Starvation, Mortage, Axecuter, etc. A lot of great fanzines also do a great job supporting everything, like: Kaos metal, Lucifer rising, Motim underground, Underground pollution zine, Total mayhem, Mental pollution, etc. On the dark side of the thing, we are not sure how it will be after the coronavirus for the venues for shows. the underground ones that didn't close the doors are barely strugling, so we don't know the future on this, hope everyone pass through this and we come back with great underground venues like Brazil is well know to have.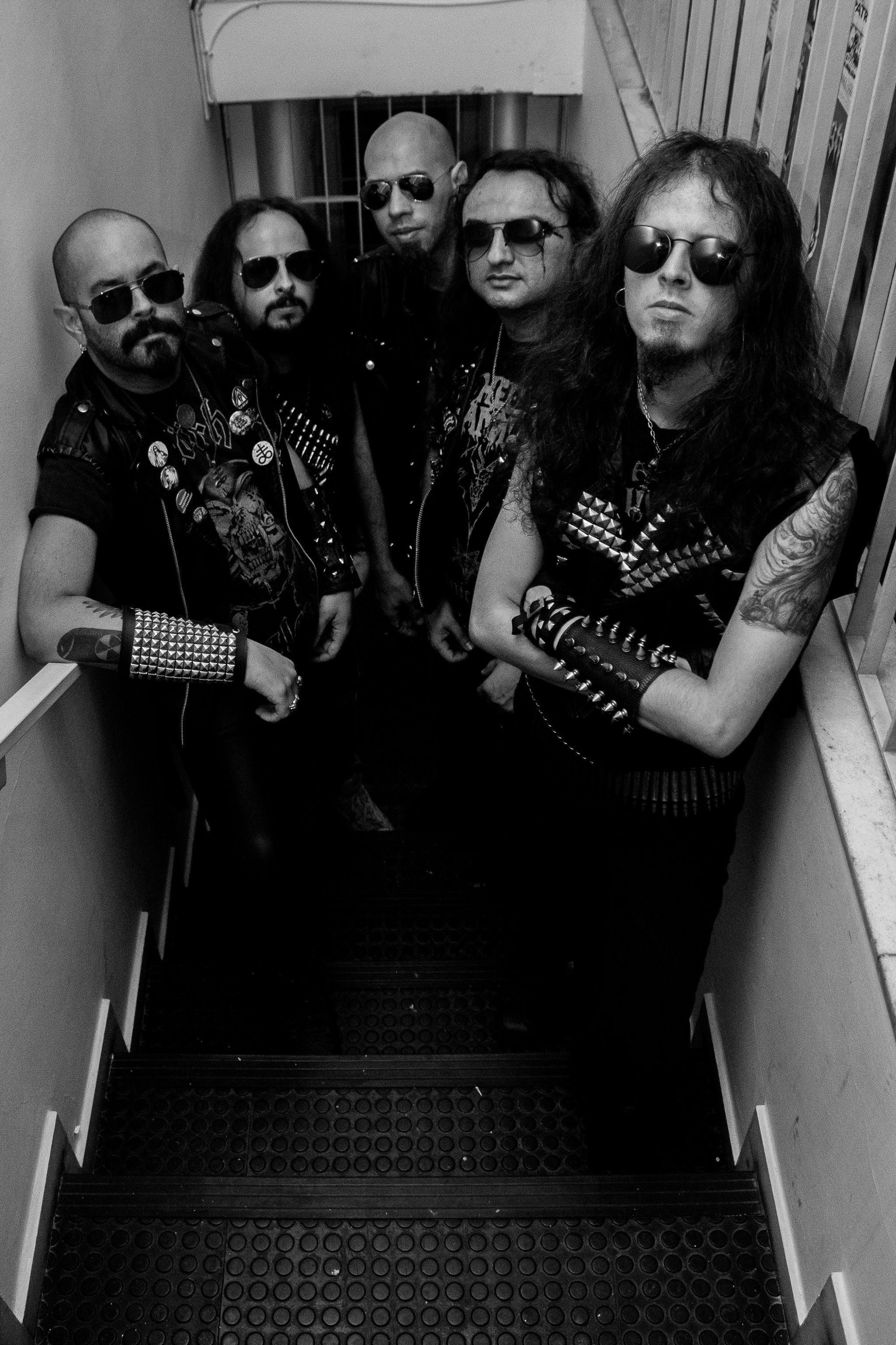 Do you know anything about the Hellenic Metal Scene?
SD: I like somethings from there, like Varathron and Rotting Christ, great bands! but I don't have a huge knowledge. Send some great bands from there so we can hear.
AC: Hellenic black metal is true and unique! Impossible dislike early Rotting Christ sound. Sarcastic Terror, band with few releases but a really putrid and true death metal sound from old school! I'd like to have a physical release someday. I don't know much about traditional heavy metal in Greece, for example. Show us great names!
What are your future plans?
SD: The Corona virus outbreak didn't done anyone well, but we are trying to survive. We are writing new songs with a new lineup and we are looking forward to soon have new releases, maybe an live album, maybe a new album.
AC: We are always with some idea flowing like black clouds in our heads, so we are always writing new songs, we don't stop, naturally. Probably a live record will be a new release, but is early to affirm… We have a few new songs, so the third album is certainly on its way!
Thank you very much for your time & Keep up the good work! The closure is yours.
SD: We like to thank you for your interview and for everyone out there reading it and supporting us! we hope soon enough have news and comeback to live shows! Stay underground and stay morbid! 666
AC: Thank you FILTHY DOGS OF METAL for the support, the ceded space and everyone support us, listening to our song and don't stop to bang your heads! Stay morbid.
By Steve the Filthy Dog.
HELLISH GRAVE CONTACT:
https://hellishgrave666.bandcamp.com/