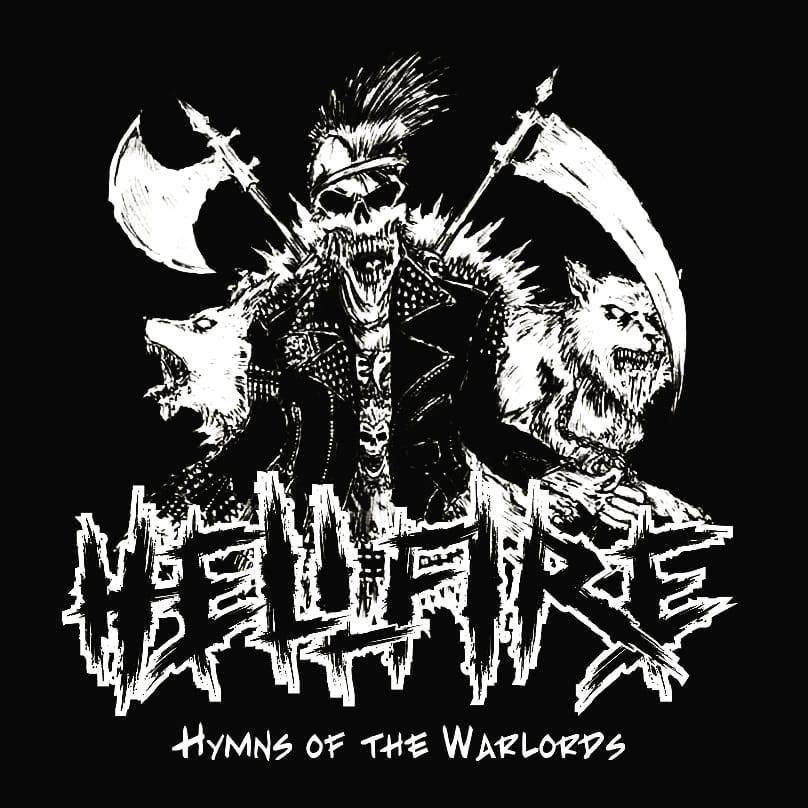 !!!APOCALYPTIC METAL PUNKS FROM COLOMBIA!!!
We had a conversation with Daniel "Blackburner" Fajardo (Vocals). Enjoy!

Welcome to the FILTHY DOGS OF METAL Webzine.
1. Tell us a few things about HELLFIRE (Members, Starting Year etc).
Hellfire starts in 2011 experimenting with names like Excelsior, then Necromaniac, alternating a bit between the lineup until in the middle of that year we consolidated as Hellfire. It was founded by Julio Díaz (drums) and myself (Bass and Voice), later Nelson Acuña and Sebastián Fuentes would join on guitars. In October of that same year we performed for the first time in a city bar receiving great acceptance by the public and playing the first songs composed by the band such as "Metal Strike" and "Evil Massacra".The years 2012 and 2013 were of great importance for the evolution of the band. We already had presentations with bands from other cities and new songs written and in the middle of 2013 we recorded our EP "Metal Strike From Hell" at Estudio Cynetik from Bogotá. A month later we signed with the Label Iron Goat Commando from Pasto, Colombia in association with Nuclear Nightmare from Quito, Ecuador. "Metal Strike From Hell" was released in late 2013 limited to 300 copies in cd format. Fortunately, our work was widely accepted not only in Colombia but in several countries where the material was distributed, such as Japan, Germany, Mexico, the United States, etc. Thereafter we have played at various local and out-of-town events including sharing with renowned bands on the national scene.
Currently the lineup of the band is:
Nelson Acuña a.k.a "Deathrider" (Guitar)
Daniel Fajardo a.k.a "Blackburner" (Vocals)
Sebastián Fuentes a.k.a "Speedkiller" (Bass)
Efrain Cardona a.k.a "Cöunt Drugula" (Drums)
2. In 2013 you have released your EP ''Metal Strike From Hell''. Have you prepared anything new since then?
Of course, we are working on the full-length album "Hymns Of The Warlords" and we hope to release it later this year. We have been working on this new release for a long time, which will be loaded with the same dystopian and rock-and-roll fury of "Metal Strike ...". Also at the beginning of this year we had the reissue in Vinyl format of our EP sharing in Split with the Spanish band Wastëland Riders under the label Diabolic Might Records from Germany.
3. Label or DIY and why?
I think the idea of founding a independent label for the band's releases is in talks at the moment but it's not a bad idea in the future. We continue to have the support of Nelson Dorado from Iron Goat for this year's launch and he has always been an absolute collaborator in the diffusion of our music in other countries.
4. Do you prefer Vinyl, Tape, CD or Digital Format and why is that?
I personally prefer the sound of tapes and vinyl. It's like a strange mysticism as some of your favorite artists feel in this format beyond the "vintage" sound but with respect to the band we are open to promote our music in any format as possible. In fact we are also in the digital services of Spotify, Deezer, Apple Music and Youtube. "Hymns Of The Warlord" will be released in CD format and streaming initially. We hope that we can also take it to other formats later.
5. Your music style is Thrash/Speed Metal with Punk elements. Which are your main influences (Favourite Artists / Bands etc.)
We have many influences ranging from Hard Rock to Black Metal hehehe. We feel very identified by bands like Venom, Warfare, Tank, Judas Priest, and also by the noise of bands like Discharge, G.B.H., Antiseen, Misfits and Ramones, before Hellfire I played in a punk band. We also like more extreme bands like Bathory, Desaster, Nocturnal Breed, Darkthrone, Nifelheim and of course bands like Midnigth, Toxic Holocaust, Children Of Technology, Abigail, Sabbat (Jpn) have been fundamental to strengthen the identity of our music. I also like to be inspired by movies like Mad Max, Blade Runner, The Hitcher, Poltergeist. All mean and evil is welcome to feed Hellfire's beast.
6. Which things, do you think, a Band should sacrifice in order to succeed? Have you ever sacrificed anything in your life for a better future of your Band?
If you love what you do, you are willing to sacrifice what is necessary, perhaps not to achieve success, but to keep alive what it means to make your music. As we have all sacrificed money, time, effort and it has never been easy, as we all work on something outside the band to try to stay on the road because the feeling of the first day continues to be stronger every day and for us it is very gratifying that more people like our noise. We can already consider that a great success.
7. Describe your ideal live show as a performance Band. Have you already experienced that?
Well I think every show no matter how big has to be a real wild rock n 'roll stampede. We always go out on stage to give 666% of our apocalyptic death message and for each concert we are learning on the go how we can improve the next, we always go for everything. Our ideal show is where people are willing to break their skulls while we discharge our fire.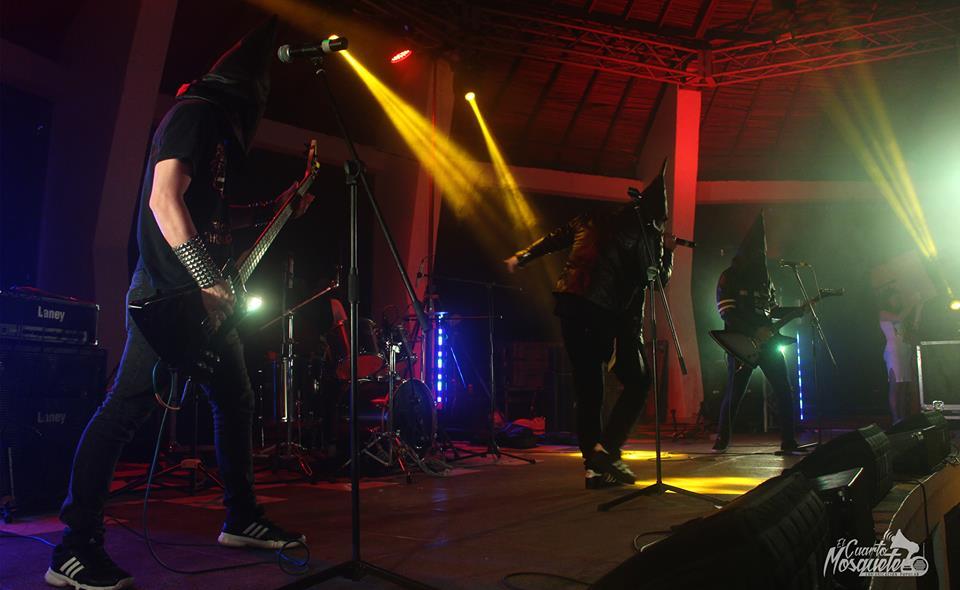 8. Which attributes, do you think, that a new Punk Metal Band should have in order to gain identity and be unique?
In these times when there is so much good band from the Metal Punk movement, I think the identity begins with the composition of your songs. We know that the image, the promotion and the audiovisual aspect are also important and must improve every day, but they take second place compared to where you want to get with your lyrics, with your sound. If you are clear about what the band is about, it will not be a problem to stand out.
9. Do you believe that Bandcamp and other Digital Platforms help the new Metal Bands? Which, do you think, is the ideal way for a Band to promote its work?
Absolutely, it doesn't matter if they are new bands or that they have been established for quite a few years. Streaming is a good way to share your work and better if you are just starting out. Before it was more complicated because you had to know a band until you had the album in your hands, technology has made that easier, although we, like many bands, also continue to bet on physical recordings because before members of a band we are metal collectors and we like it that the people who follow us have our stuff.
10. Tell us a few things about the New Underground Metal Scene in Colombia (Bands, Fanzines, Webzines, Metal Clubs etc.)
This country is loaded with bands of excellent quality. From bands that have been around for many years and have consolidated as great against other countries such as Masacre, Witchtrap, Revenge, Guerra Total, Infernal, Luciferian, Inquisition, Nightmare, Suppuration as well as bands that have recently emerged as Steel Hammer, Virgin Killer, Savage Aggression, Suppuration Diamond Chazer, Strike, Burning, Evilterror, IronClad, Perpetual Warfare, Skull, Sorceress, etc. In this city there are also bands like Sick Desecration, Insurrection, Metaltouch, Snagof, Anhima Cornuta, Nemesis Divine, Feretros, Regimen that are great bands.I would say that "Hell'zine", "Subterraneo" and "La Cortina de Hierro" are the most remembered broadcast media for those who have been on the road for many years. There are now many more independent media outlets like "Metal Head" Magazine, "Factor Metal" among others. From the city I can recommend Ricardo Bedoya and his Webzine "SCUMZINE".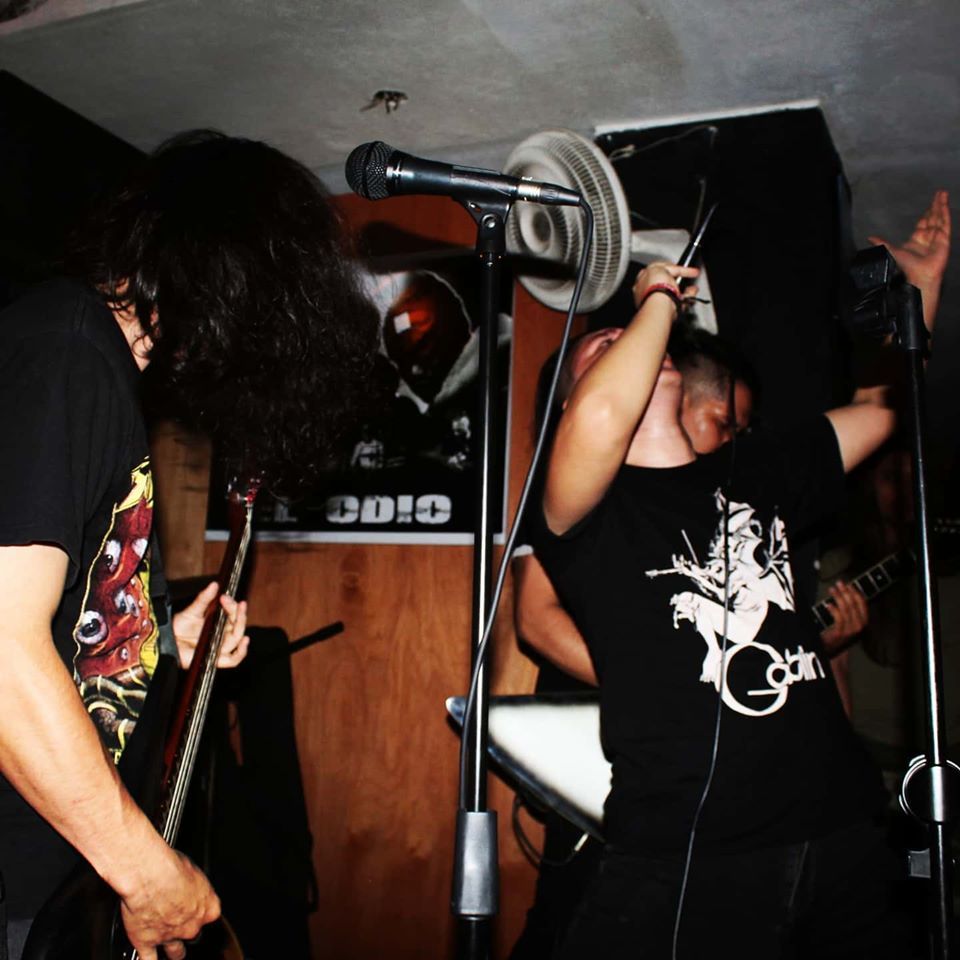 11. Do you know anything about the Hellenic Metal Scene?
Not much honestly, I don't know much about the scene in Greece but I have enjoyed absolutely great and legendary bands like Rotting Christ and Zemial. I know there are great bands and can also say that bands like Omega, Ravencult, Nightfall, Suicidal Angels and Acid Mammoth are great. I hope to learn more about your country in the future.As a band hope to meet and who knows, play for the Greek metalheads.
12. What are your future plans?
Get it loud and run like hell, for now finish recording our release for this year and consider other projects for the next year, maybe a video clip or a South American tour to begin in 2021. This is just beginning and we hope to do our best.
13. Thank you very much for your time & Keep up the good work! The closure is yours.
Hey to all Metalheads. Greetings from Blackburner, I hope you will meet us soon with our "Hymns Of The Warlords". Stay on the path of Heavy Metal and we thank the brothers of "FILTHY DOGS OF METAL" for this opportunity.
STAY EVIL, STAY UNDEAD…WE ARE THE APOCALYPTIC METAL PUNKS!!!
HELLFIRE!!!
By Steve the Filthy Dog.
HELLFIRE CONTACT: