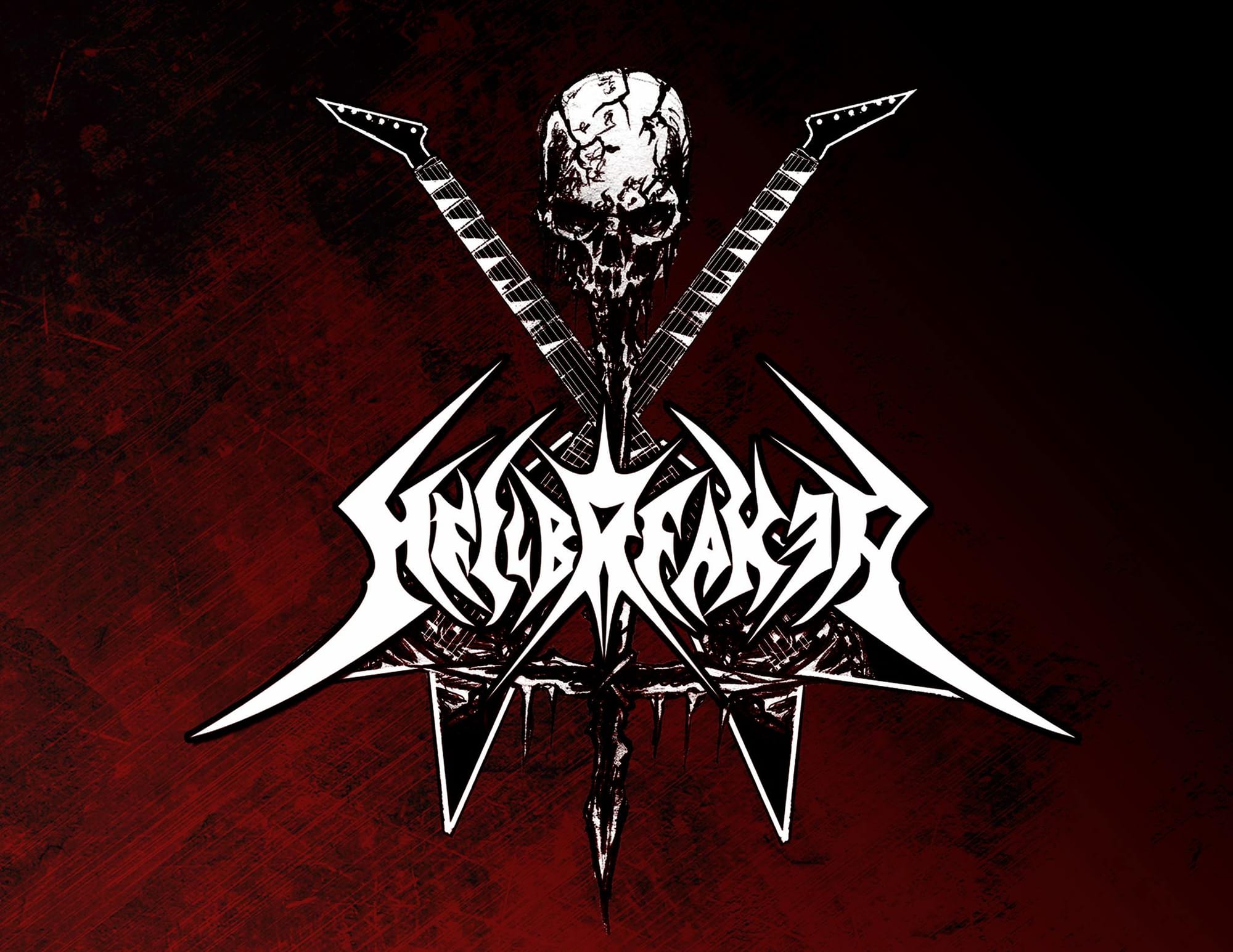 !!!COLOMBIAN BLACK/THRASH METAL!!!
We had a conversation with HELLBREAKER.Enjoy!
Welcome to the FILTHY DOGS OF METAL Webzine.
1. Tell us a few things about HELLBREAKER (Members, Starting Year etc).
Hails! first of all, thank you so much for your interest in us.Well Hellbreaker has been around since 2011 and it was founded by us Stiven Witchfinder Giraldo and Juan Figueroa.Right now we are the only active members of the band since our bandmates decided to leave and take their own projects.We were with that line-up practically since the very beginning and we thank 'em both for battleing with us.
2. In 2019 you have released your single ''Bringer Of Light''. What was the feedback from your audience as well as from the press?
Well, honestly the single was not well received by our die-hard fans since it was a total change in our sound. Everyone was used to listening a very aggressive and evil sound and with this single we decided to explore deeper in our proto-metal and heavy metal influences.
3. Label or DIY and why?
We don't have a label right now because we are planning in founding ours. Anyways this single was released by Metal Force Records which has always believed in the band.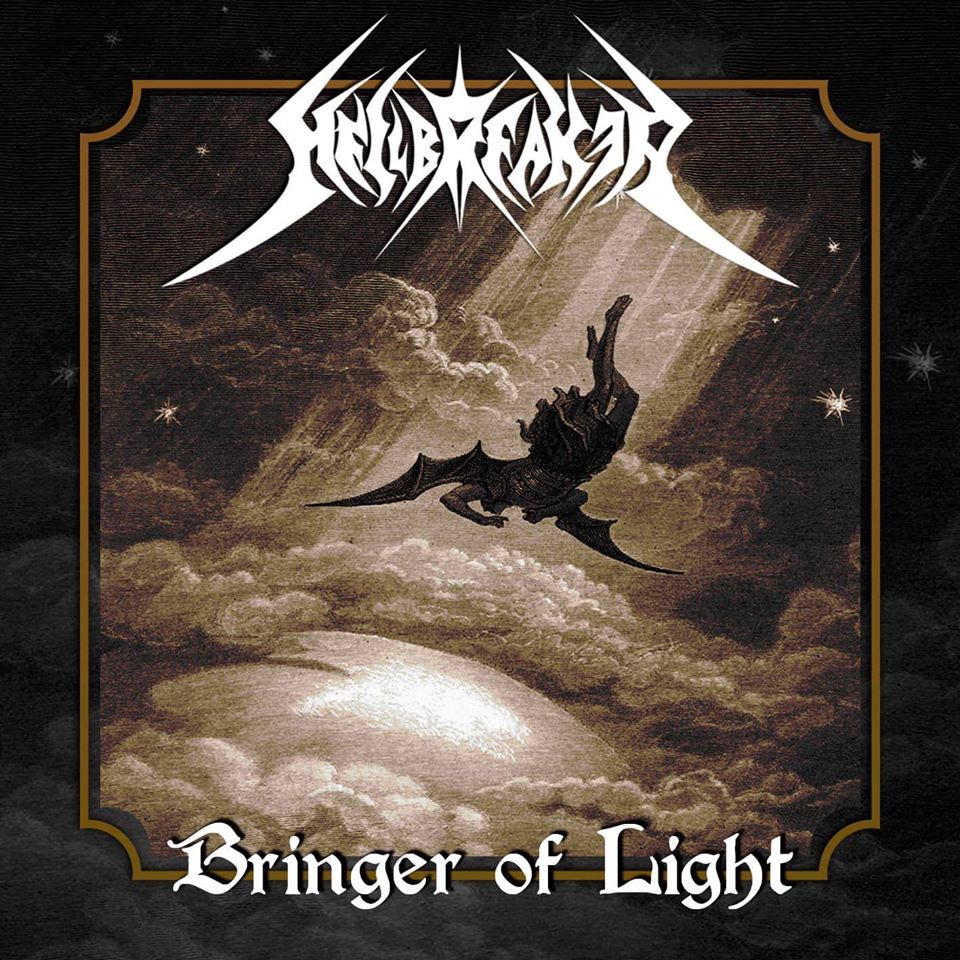 4. Do you prefer Vinyl, Tape, CD or Digital Format and why is that?
Well, any physical format is OK when you are musician and any label wants to release your music... But I must confess that VINYL is my favorite format ever it is pure art... and I really don't care about digital format that much but is part of this new era.
5. Your music style is Black/Thrash Metal. Which are your main influences (Favourite Artists / Bands etc.)
We think Hellbreaker is a mix of different styles specially between Heavy Metal and Black/thrash and our influences vary a lot.If we are talking about movements the NWOBHM and the old school German thrash scene have been maybe our main ones.But talking about bands we can mention: Diamond Head, Kreator, Tank, Nocturnal, Witchtrap, Venom, Running Wild, Destruction, Warrant (Ger), Angel Witch, Sodom, Cruel Force, Randy, Piledriver, too many to remember!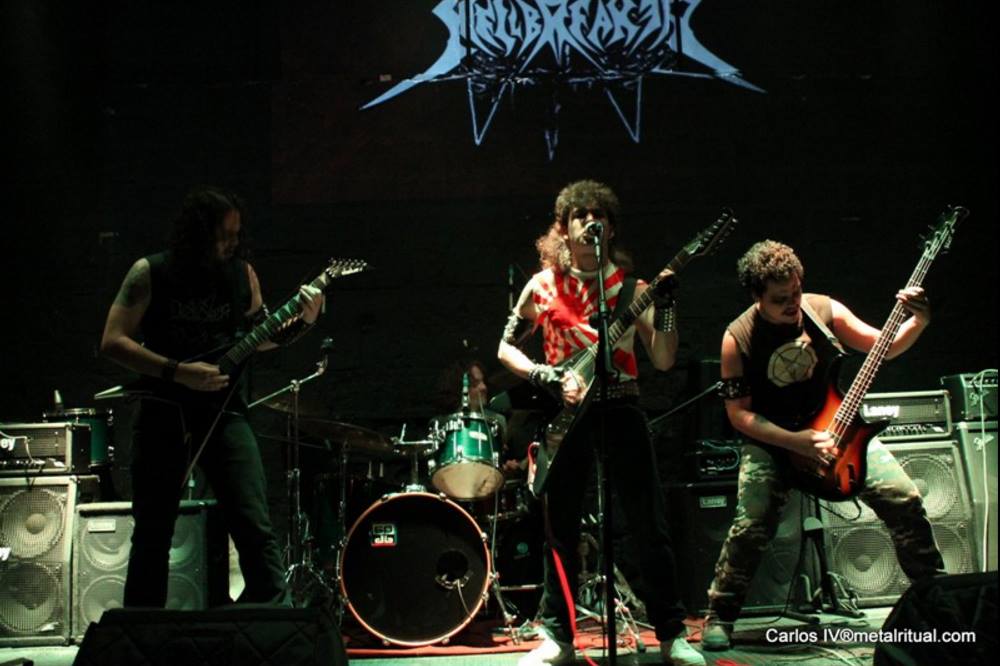 6. Which things, do you think, a Band should sacrifice in order to succeed? Have you ever sacrificed anything in your life for a better future of your Band?
A band must be able to sacrifice anything in order to get success! Music is all! We haven't sacrificed anything yet and still We don't succeed, maybe that's why (haha).I'm kidding; being a metal band in Colombia is a constant sacrifice because everything is super expensive here, rehearsal rooms, instruments, recordings, arts and the salary is shit, We sacrifice all of our money and all of my time on my musical projects, so to speak.
7. Describe your ideal live show as a performance Band. Have you already experienced that?
In therms of performance it would be amazing to have a giant snake head on the stage with torches similar to our last album but we can not afford that!!But we have lived incredible shows in which we have seen people banging their heads from back to front and sweating and screaming all our songs! Those gigs worth more that any other thing, it is like a living coven right there...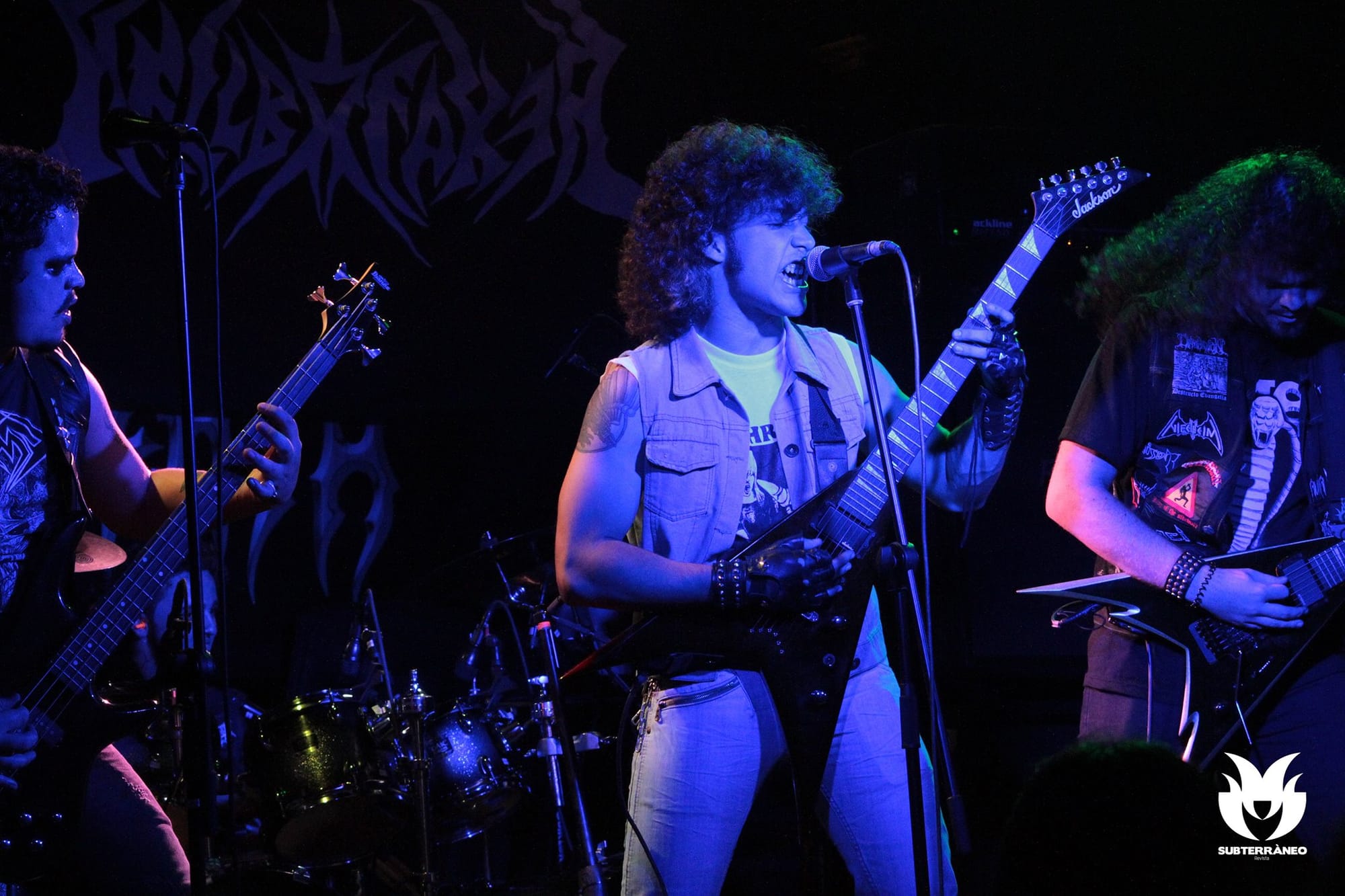 8. Which attributes, do you think, that a new Black/Thrash Metal Band should have in order to gain identity and be unique?
A wide amount of inspiration sources for the lyrics and the Musical compositions definitively are an excellent starting point for making a killer black/thrash band.You are what you listen and what you read. Even just a couple of musically inexperts metalheads but very twisted minded can raise an obscure and ass-kicking band thanks to the appropriate fountains and hardwork that allows to achieve an unique and damn good sound.
9. Do you believe that Bandcamp and other Digital Platforms help the new Metal Bands? Which, do you think, is the ideal way for a Band to promote its work?
I see the Digital Platforms like a very good way to spread any musical project nowdays. But i don't think that way should be the only one. Absolutely nothing will ever replace the magic that feels to open a new album and listen to it while you read the content and see the photos. The physical copy you are listening to and seeing to, is the representation of a very hard work and every song that touch your feelings absolutely deserve to have a tangible copy.
10. Tell us a few things about the New Underground Metal Scene in Colombia (Bands, Fanzines, Webzines, Metal Clubs etc.)
Last days local metalheads including us have seen how another metal scenes different to Medellin one, are strongly growing up. The perfect example are the new productions of bands extremely recommended like SICK DESECRATION (Villavicencio), STRIKE (Armenia), OCTAGON (Cumbal/Pasto), BRUJA (Rionegro), SADISTIC ROT (Pasto), ADS (Bucaramanga) and DULVEL (Bogotá), just for mentioning a few ones.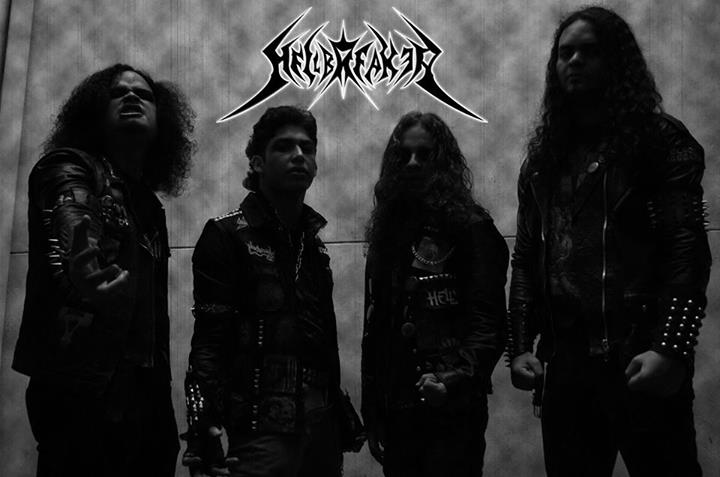 11. Do you know anything about the Hellenic Metal Scene?
Of course! Hellenic Metal scene is killer! Mighty ROTTING CHRIST is the perfect example of the Huge Greece name in the metal worldmap. We also recognize the killer music of heavy metal bands like WITCHCURSE and STRIKELIGHT. Finally, Greece is home of one of the biggest influences of Hellbreaker sound. We are talking about OMEGA! Evil fucking Rock'n'Roll!
12. What are your future plans?
We are working on the new HELLBREAKER ERA, looking for serious members that fit with the profile and be full of new ideas. We are planning a new Single that will be the starting point of the new era (but with many elements of the Mighty and Classic HELLBREAKER). We'are looking for the birth of our own Label and new stuff on vinyl format. Currently we have some copies of the single "BRINGER OF LIGHT" in tape format and the Album "THY SERPENT'S COVEN" for the interested ones.
13. Thank you very much for your time & Keep up the good work! The closure is yours.
Thank you Filthy Dogs for the interest in us and in the underground scene in general (This Magazine Fucking Rulez!!) and for all the Viper Worshippers you'd better beware of THE RETURN OF THE UNHOLY VIPER!
By Steve the Filthy Dog.
HELLBREAKER CONTACT: