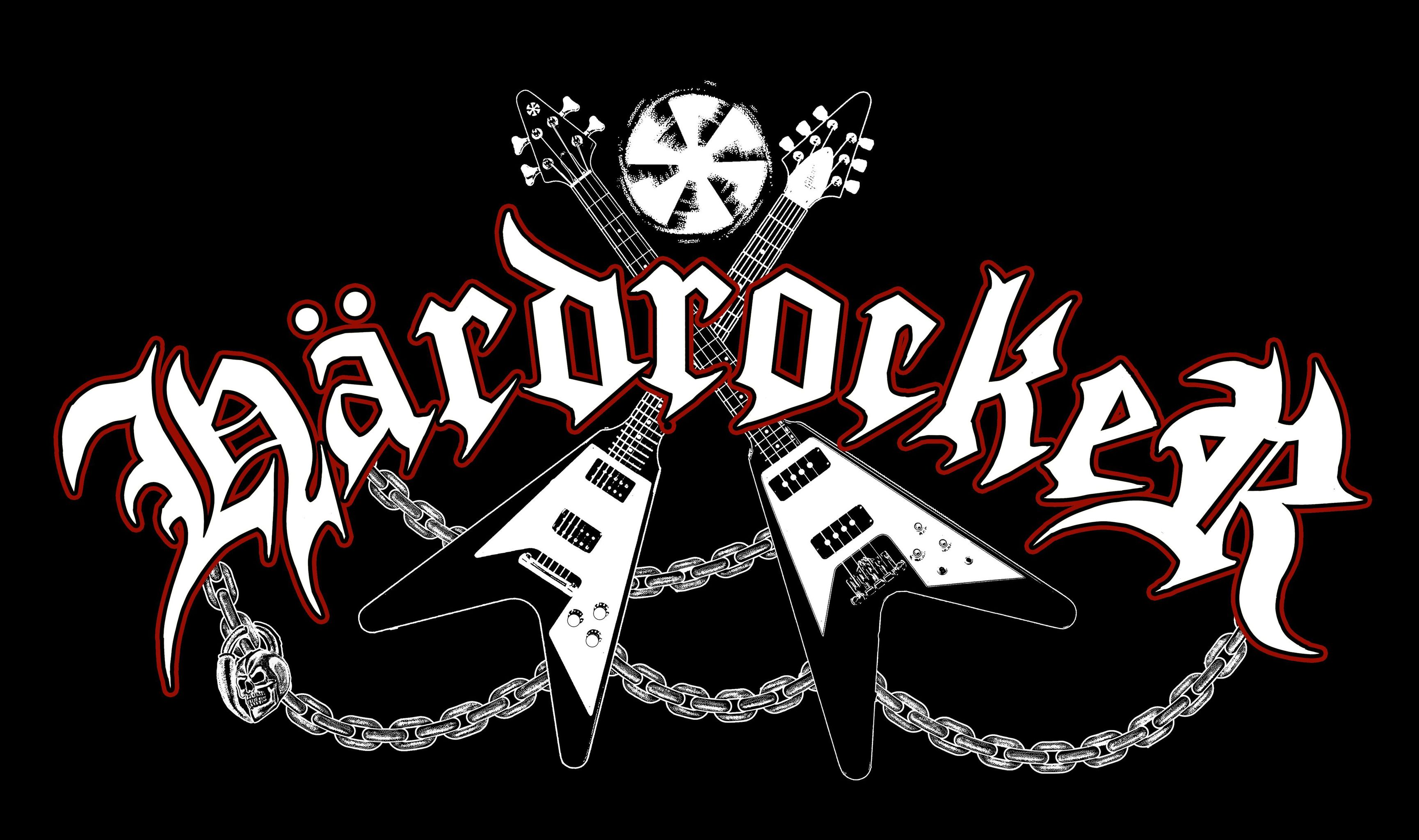 !!!SPEED METAL MANIAC FROM MEXICO!!!
We had a conversation with Moy Härdrocker (Everything). Enjoy!
Welcome to the FILTHY DOGS OF METAL Webzine.
Tell us a few things about HARDROCKER (Members, Starting Year etc).
Härdrocker is a one man band formed after a drunk bastard almost killed himself in his motorcycle. It started in June of 2020 after a whiskey-tequila rehearsal end up in a motorcycle accident and continues until 2022 with the release of rider of the night. Härdrocker is a band inspired in alcohol, rock n roll, party high and an idiot riding a motorbike.
You have recently released your album ''Rider Of The Night''. What is the feedback from your audience as well as from the press?
Most of it is great feedback, some people has supported the band although there was no music at all but finally there is a full album with 9 solid filthy songs.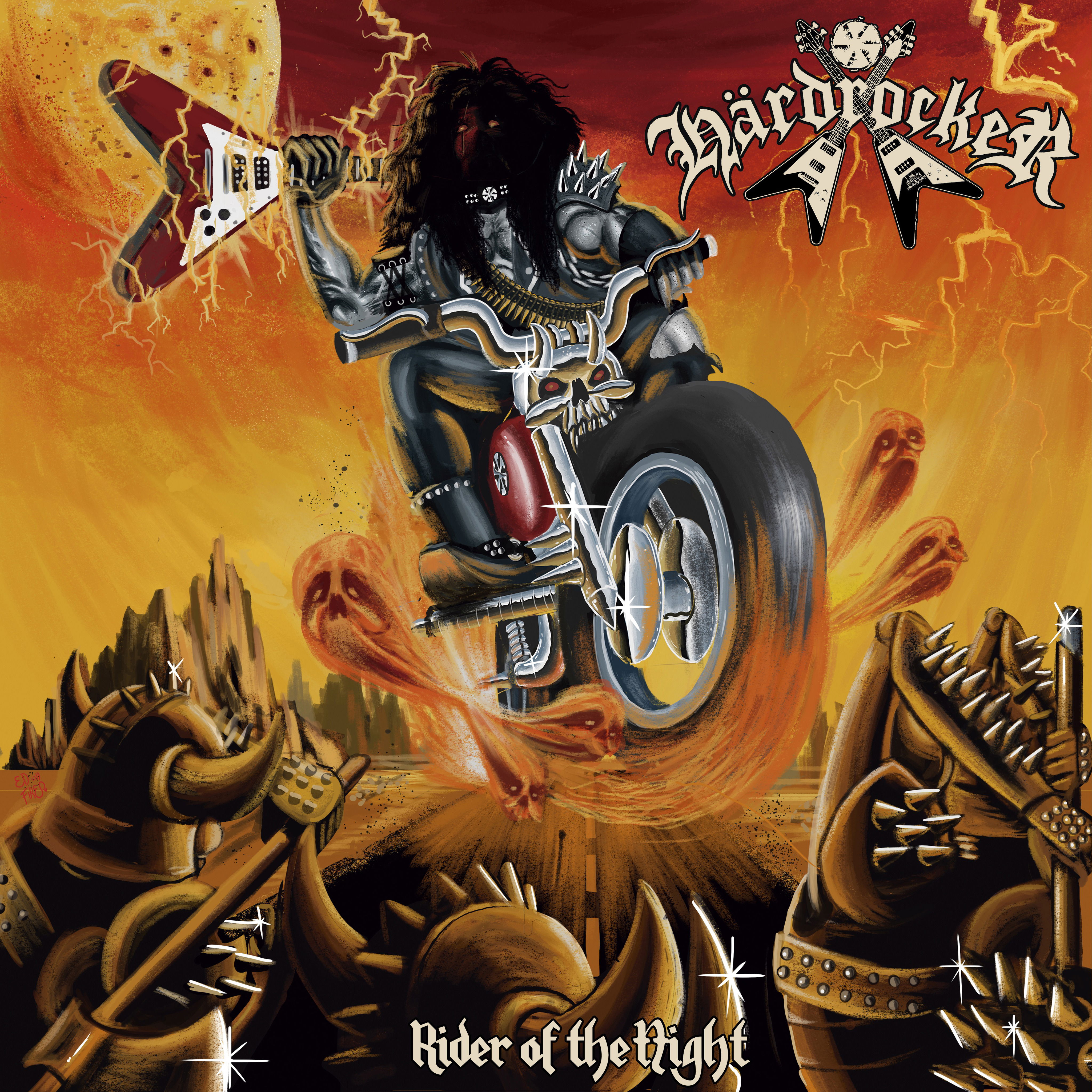 Label or DIY and why?
Do it yourself always!, no external egos or unnecessary stuff to deal with, just a home studio and the music of Härdrocker sounding as I want. Also I'm aware that you need a label for major distribution and promotion so signing with one would be very helpful haha, but if not I probably will end up releasing the project by myself as a new label ha! Why not?..
Do you prefer Vinyl, Tape, CD or Digital Format and why is that?
Of course I would love to see rider of the night on vinyl because is the most classic way to release your music for me, but do it by myself is out of my budget right now. CD format is the most affordable and classic physical format for me by the time. Also I think that for promotion purposes digital format is of course the key… Maybe some tapes will be released in the future with some label…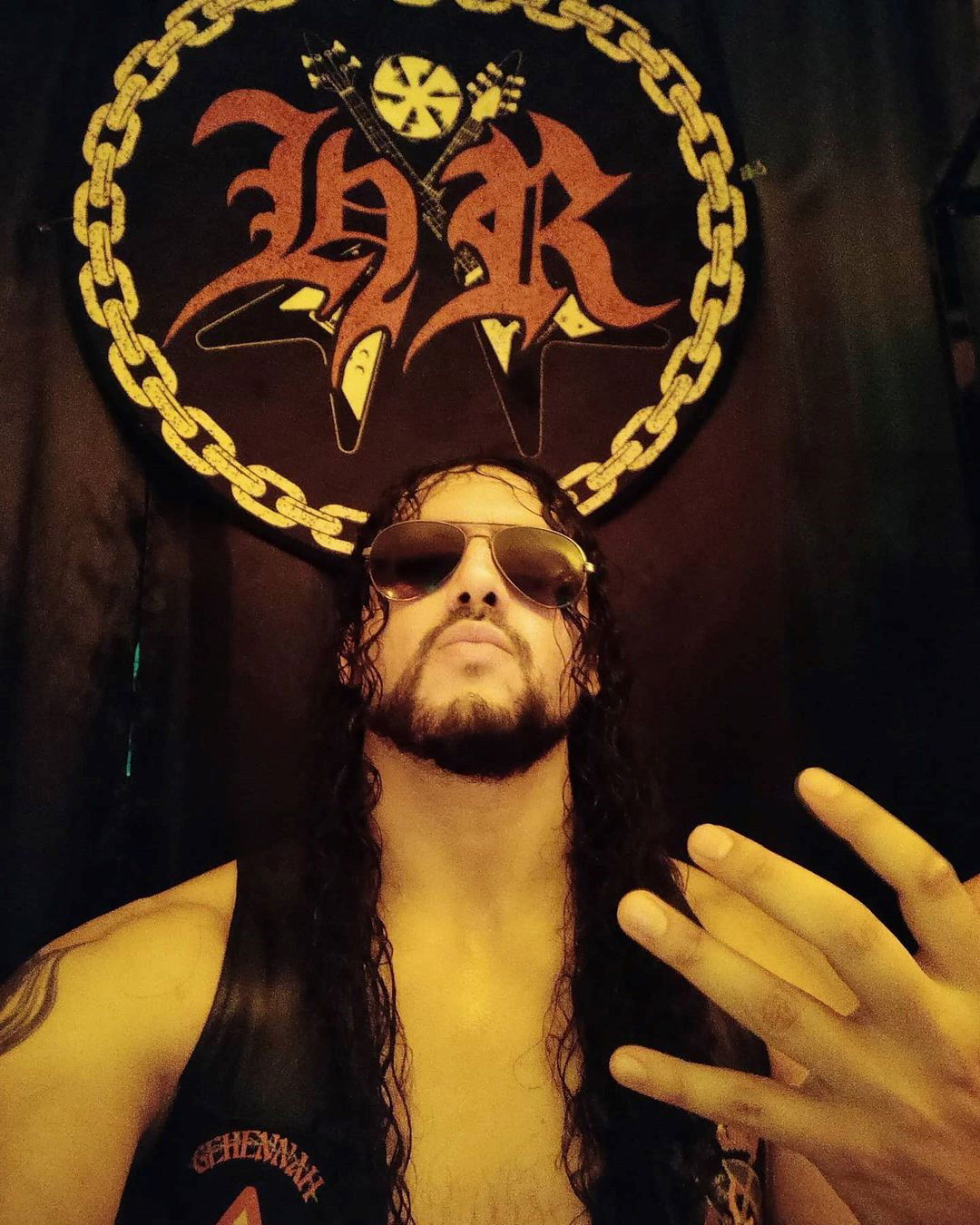 Your music style is Heavy/Speed Metal. Which are your main influences (Favourite Artists / Bands etc.)
It was not my intention to be heavy metal, in fact I'm not sure of the style of the project. The only thing I know is that Härdrocker was born under the influence of bands like of course Motorhead, Priest, Venom, Gehennah, Bewitched, Baphomet's Blood, Darkthrone, Nocturnal Breed, Metallica (kill´em all stuff), Jon Mikl Thor and bands I grew up with…. But as the nature of the project is a one man band, bands like like Diabolic Night, Hellripper and of course the mighty Bathory are the main inspiration for this project…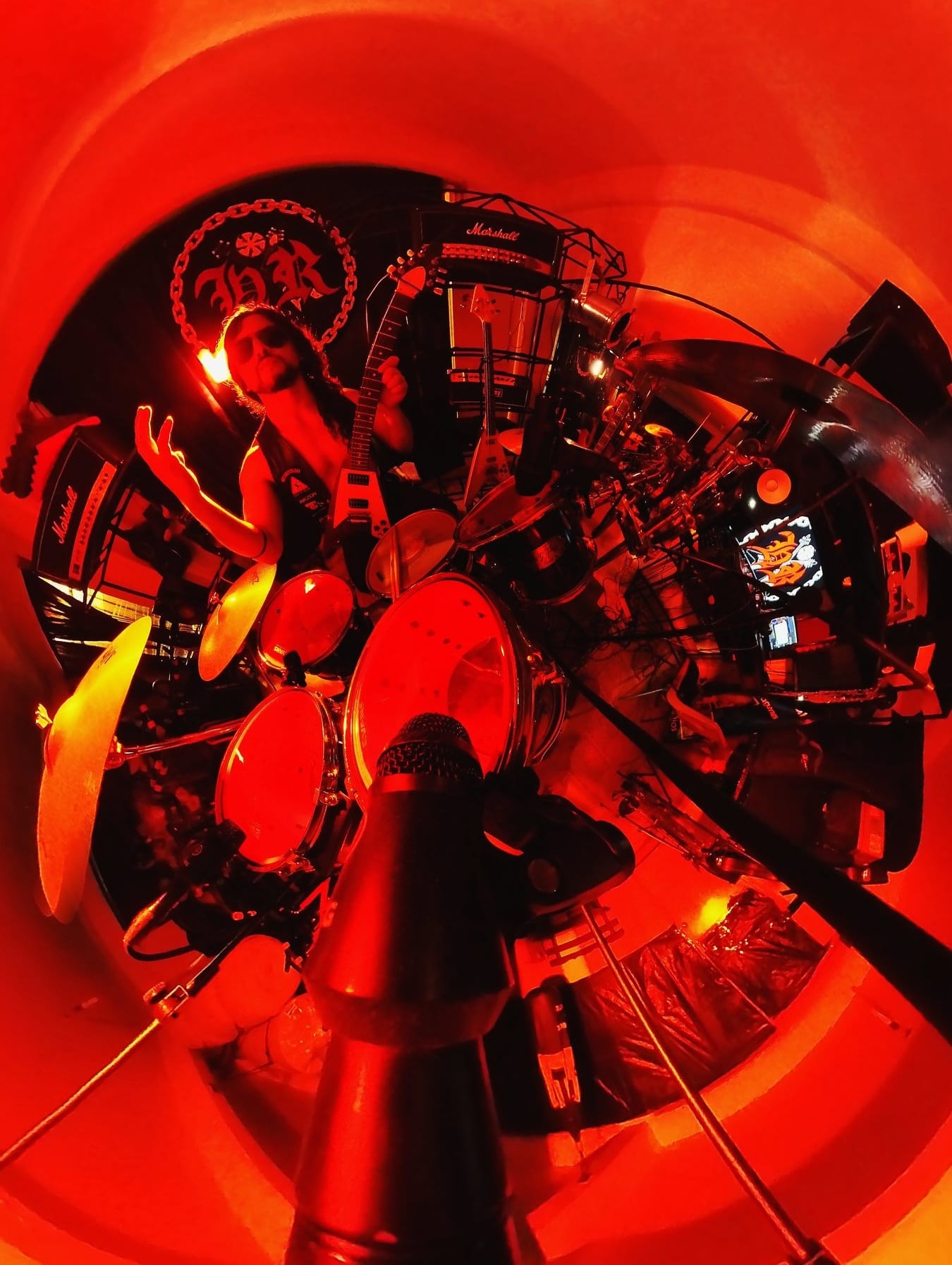 Which things, do you think, a Band should sacrifice in order to succeed? Have you ever sacrificed anything in your life for a better future of your Band?
For Härdrocker the main sacrifice was titanium in half of my face true story!, jokes aside most of my free time was spent in learning how to properly record a descent album and get it done…I think the result is pretty descent. At the end more than a sacrifice it was an investment of knowledge because I have learned how to record music by myself and it traduces into more upcoming projects I have in mind and unlimited Härdrocker´s music in the future recorded by myself.
Describe your ideal live show as a performance Band. Have you already experienced that?
I have some descent live experience with another project I am part of, but in this case I would like to deliver a raw rock n roll metal show with no pretentions, only headbanging, alcohol and rock n roll. The debut of the live band is on September opening for Bewitcher and I'm pretty sure I know some descent musicians to deliver a good rock n roll show.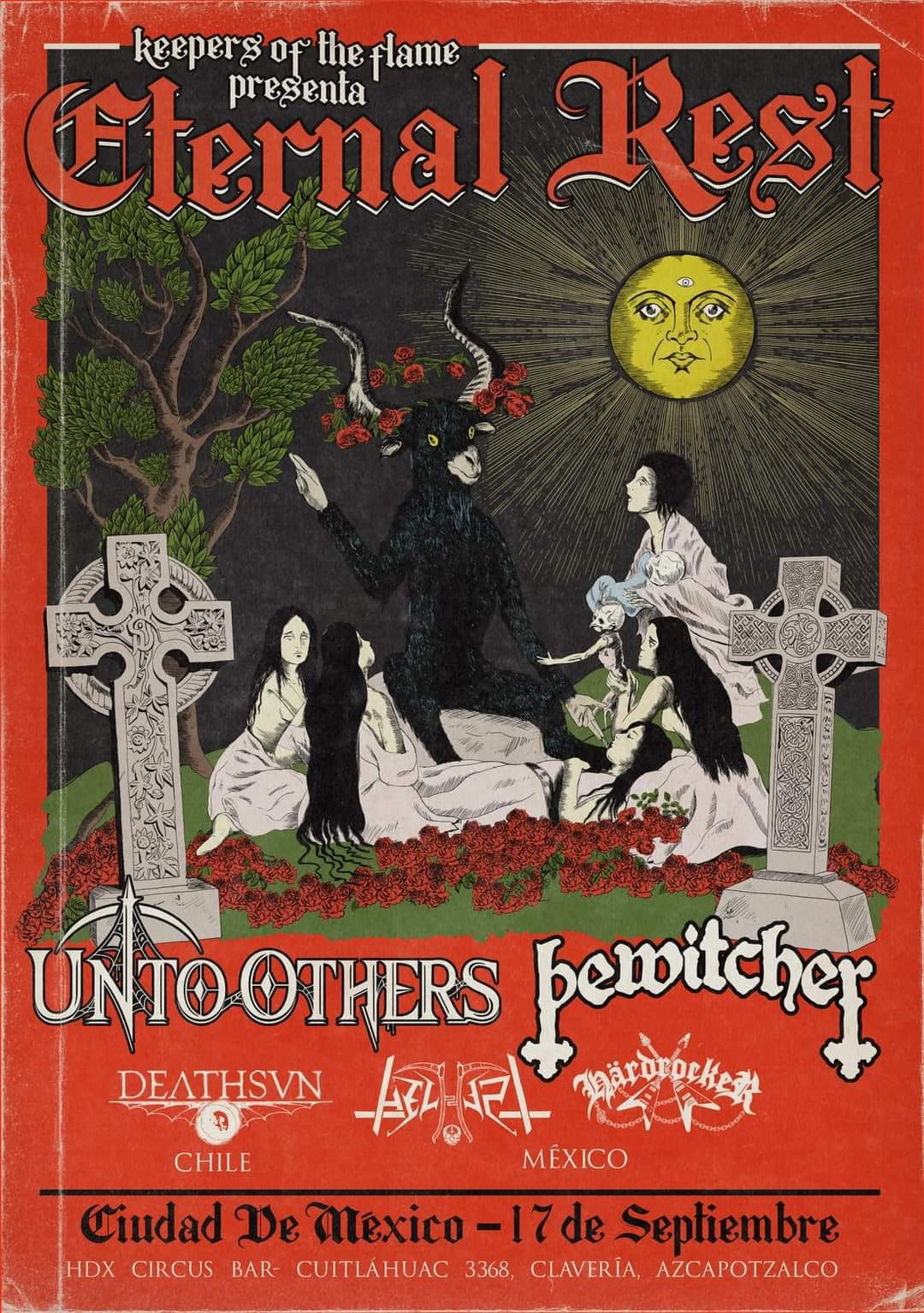 Which attributes, do you think, that a new Heavy/Speed Metal Band should have in order to gain identity and be unique?
Just do what you want to do! Be loyal and true to yourself despite all the opinions, yeah I know my voice is awful. If it sucks it sucks but at least you like your project!
Do you believe that Digital Platforms help the new Heavy/Speed Metal Bands? Which, do you think, is the ideal way for a Band to promote its work?
For Härdrocker digital platforms always has been the main source to be known, Bandcamp, Youtube, Facebook, Instagram, etc. I have tried to be really constant with them but I must say most of the time I don't wait for nothing, I just enjoy to do it. At the end of the day your music will talk by itself, but you must be sure that at least some people know about your project. They will tell you if you suck haha who cares!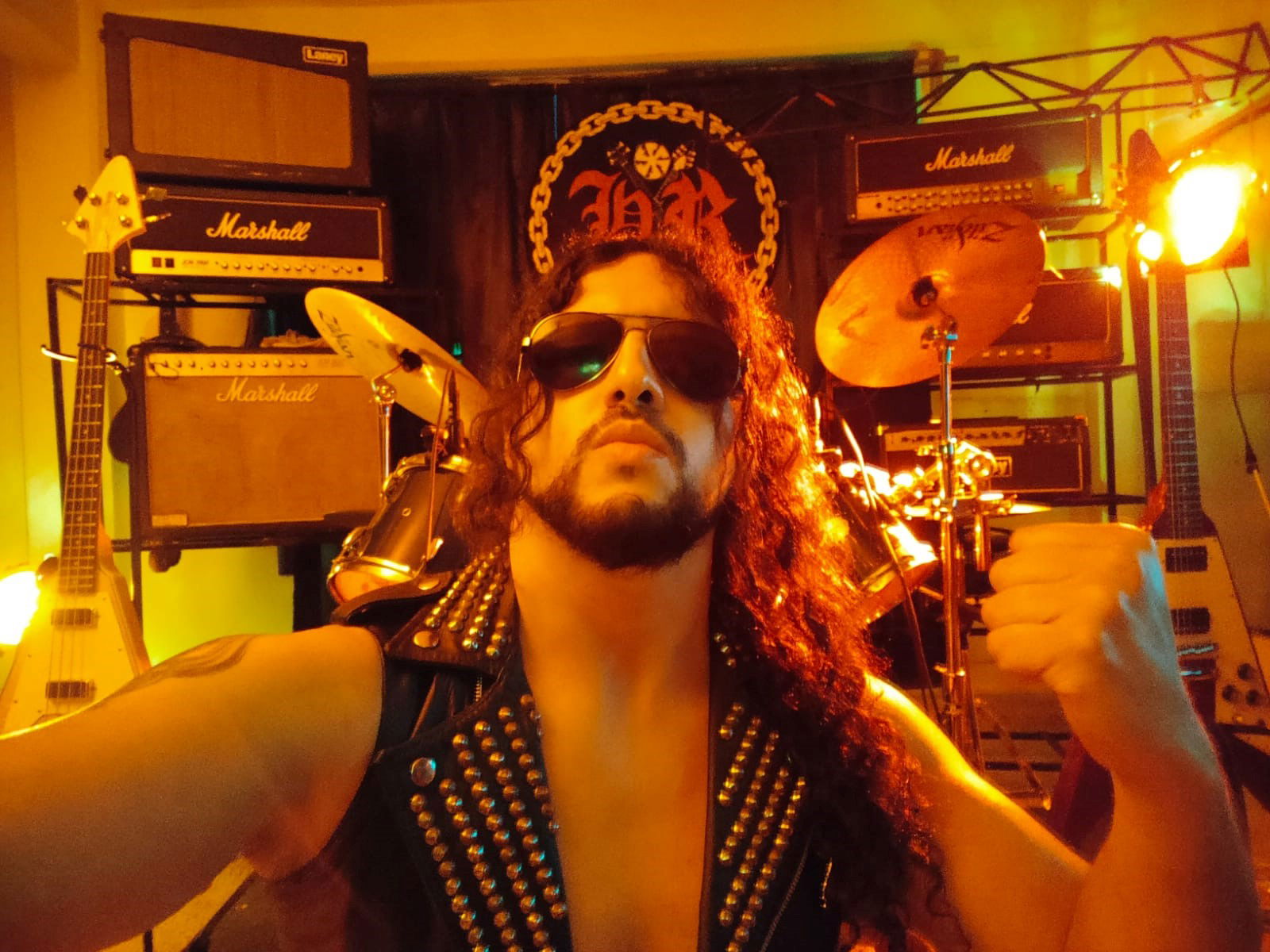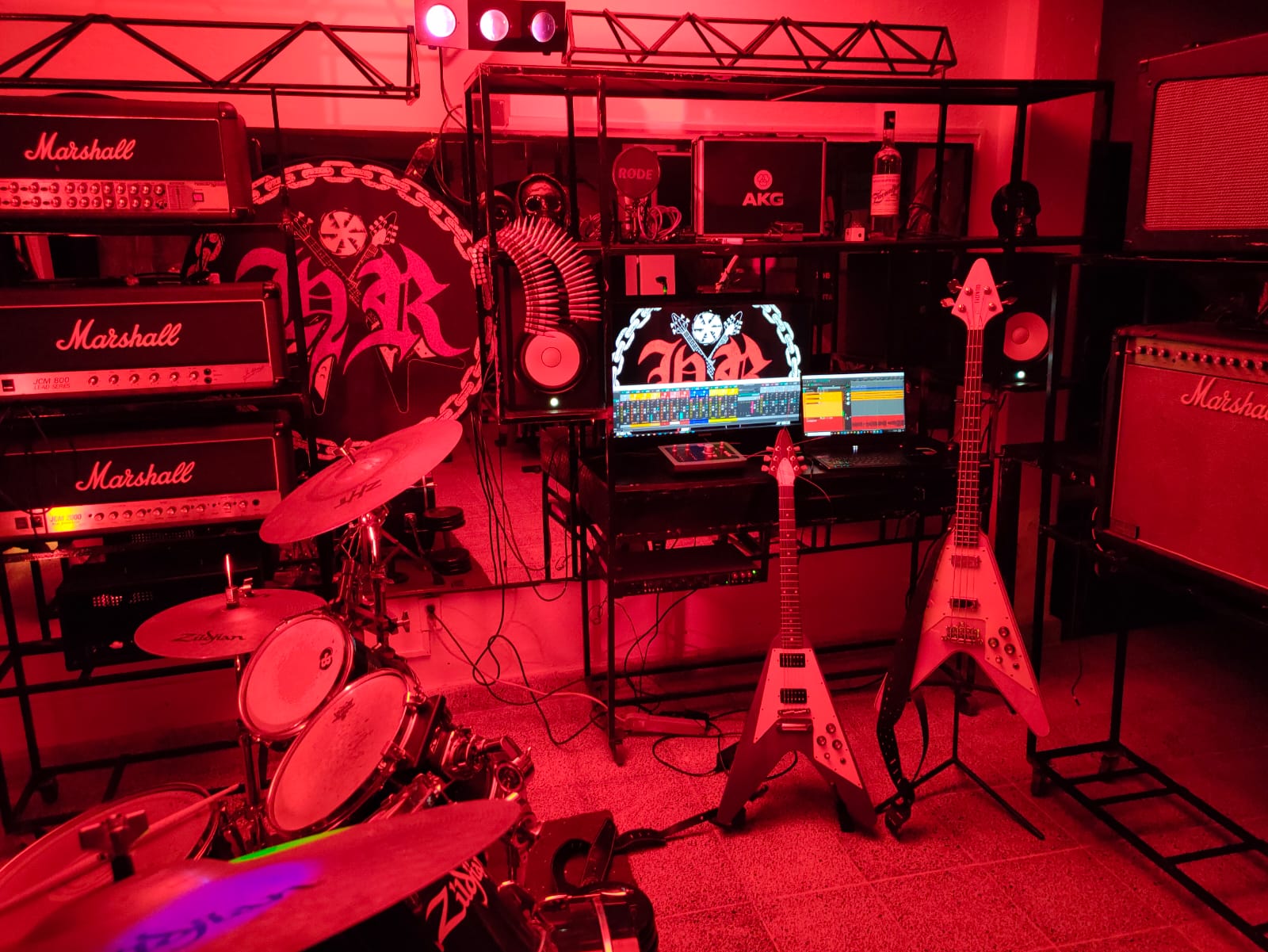 Tell us a few things about the New Underground Metal Scene in Mexico (Bands, Fanzines, Webzines, Metal Clubs etc.)
I know some metal bands of the Mexican scene that have been working really hard to succeed in their way, also really good one man bands like Hellrot and Cremacion, really black speed metal punk bands like Survival, Ahvawe, Violent Hex, Satan's Blood, Renz, Helhest, Hellcourier, Interceptors, Hatewolf, Blaspheme Rites … Heavy Speed Metal bands like the one I'm part of The Ripper, also Riding, Black Mask, Red Riot, Thunderslave… Talking about Fanzines and programs I could talk about Chupacabras Fanzine, Heavy Metal Tyrants and Metal Punk Death Squad Mexican Chapter. I would like to mention also Alex Chalfant and Keepers Of The Flame a promoter that has been organizing the best underground heavy metal concerts in Mexico bringing bands like Tyrant, Medieval Steel, Nasty Savage, Attacker for the first time to our country, also one of the only promoters that supports new bands without hesitation. For Metal Clubs I would like to mention the old and mighty "Circo Volador"!
Do you know anything about the Hellenic Metal Scene?
Listened a few classic heavy bands like Konan, Northwind, Spitfire…. Been a fan of Suicidal Angels since 2010 if I remember well, a brutal concert in Mexico 2013! Also a few black metal bands.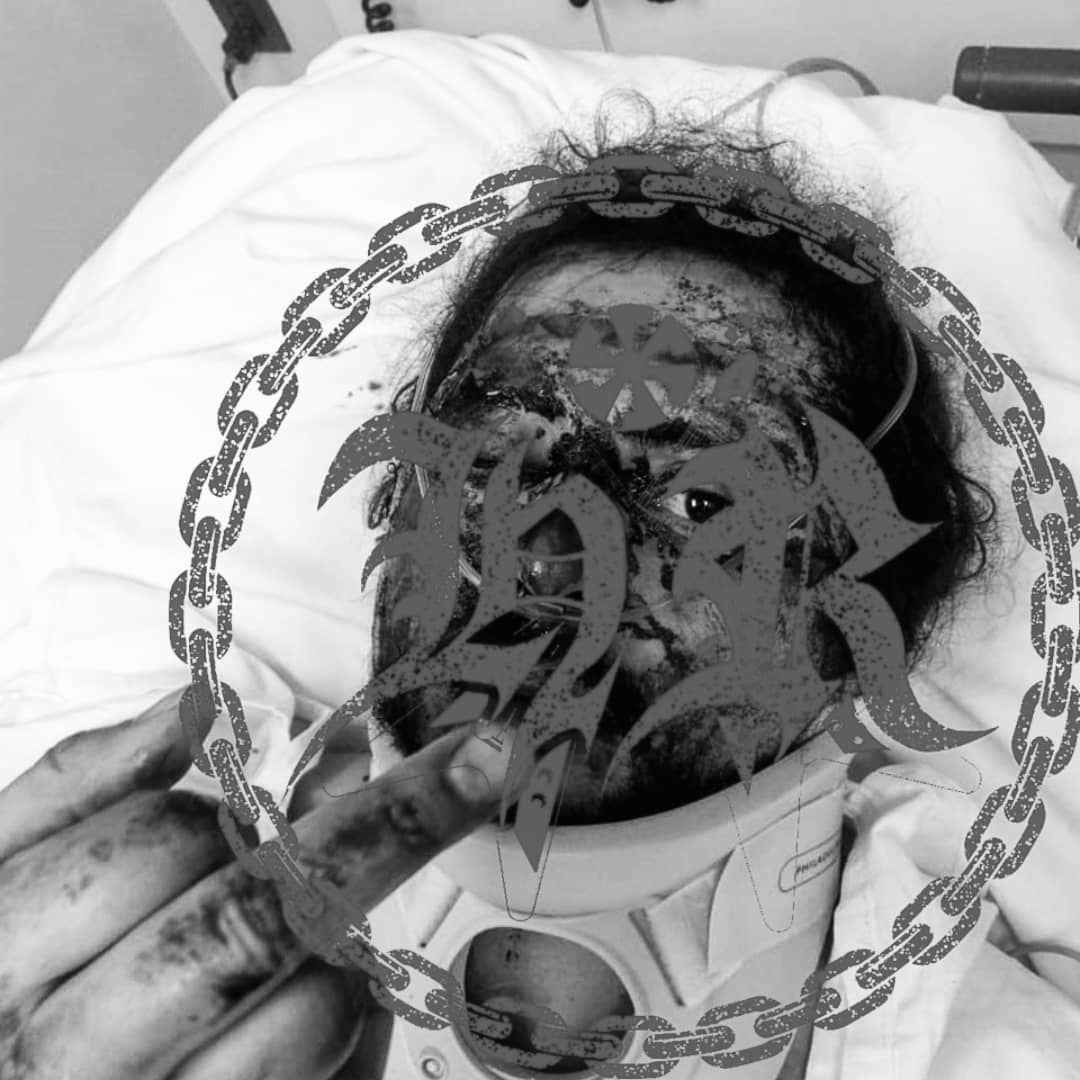 What are your future plans?
In the near midterm surely release Rider of the Night in CD format and some merch, also begin the rehearsals for the live performance in September of this year. In the long term surely work in the next full album as my time allows me and some splits…
Thank you very much for your time & Keep up the good work! The closure is yours.
Thanks to you!! Thank you very much for taking your time, listen Rider of the Night and consider that Härdrocker deserves an interview. Salute from Mexico to Filthy Dogs Of Metal and all the Greek headbangers! Like the fullmoon is rising we are striking the night!
By Steve the Filthy Dog.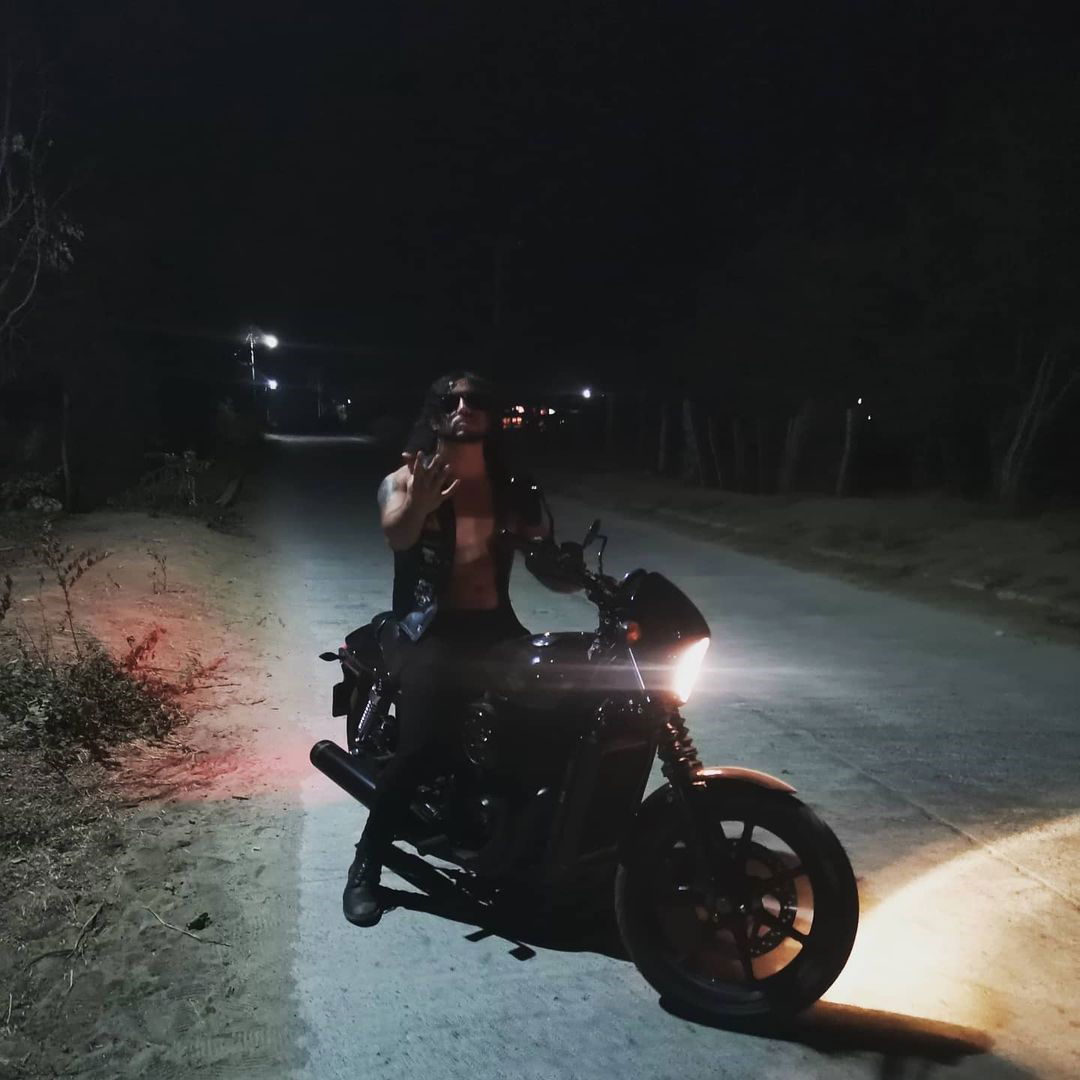 HARDROCKER CONTACT:
https://hardrocker.bandcamp.com/
https://www.facebook.com/HardrockerSpeed
https://www.instagram.com/hardrockerspeed/