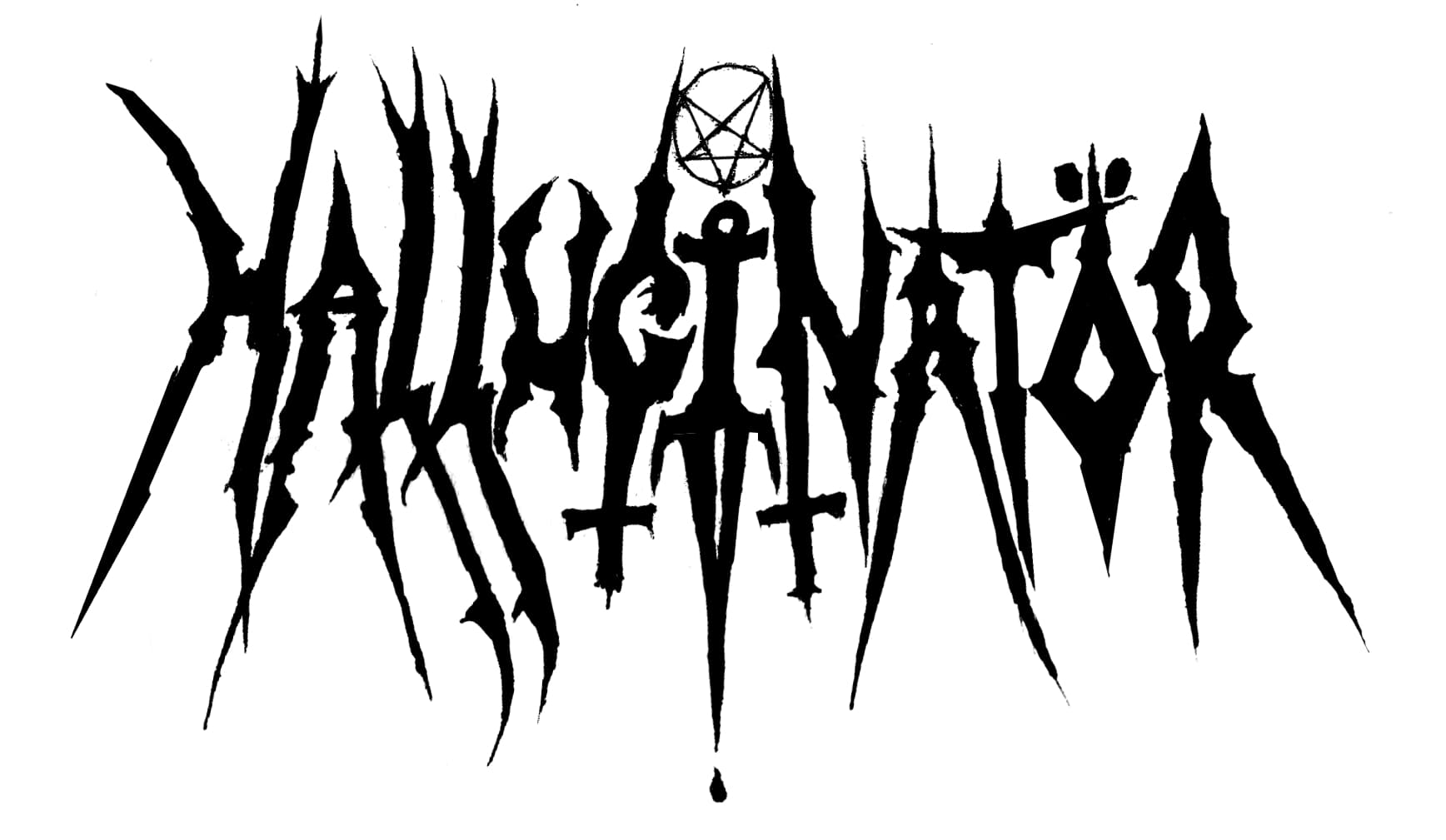 !!!EXTREME DEATH / THRASH METAL FROM THE USA!!!
We had a conversation with Eric (Excruciator). Enjoy!
Welcome to the FILTHY DOGS OF METAL Webzine.
Tell us a few things about HALLUCINATOR (Members, Starting Year etc).
Eric (Excruciator) here!! Hallucinator started in summer 2014 in Oakland, California when I was approached by Erik (guitar) and Kyle (vox) from the band Dead Man to do a fast death metal band. I wanted to throw thrash and black metal in the mix too and got started writing right away, writing our first songs "Mad Reaper" and "Primeval Power". We brought Will (drums) and Topher (bass) into the mix and started playing gigs and putting together our demo "Primeval Power". Countless shows, a few tours, several lineup changes and an album and EP later, we are preparing for a new phase of the band, working to bring in some new blood in Portland, Oregon where I've relocated during the pandemic.
You have recently released your demo ''Nightmare Idol''. What is the feedback from your audience as well as from the press?
So far, the feedback has been very positive and it's considered some of our strongest material yet. We don't have as many press reviews to go on as the album, but our fans are all over it.
Label or DIY and why?
DIY labels. The best of both worlds! We've only ever been put out by labels run by friends that we trust and have played music with before. Transylvanian, Carbonized, and Headsplit have all done a fantastic job getting us out there in the world, been completely transparent and fair without asking anything in return, had great taste in the other acts we share the labels with, and I don't have enough space in this interview to lay out how badass the friends behind them are. It's essential to have people you trust in your corner. Dying Victims is the first larger scale (but still DIY) label we've worked with where that isn't the case, but so far the professionalism and courtesy of has been great, and again a killer lineup of bands to share a label with.
Do you prefer Vinyl, Tape, CD or Digital Format and why is that?
Tape is my go-to - I love the warm heavy sound, and the affordable timely viability of putting them out or buying them vs the gigantic slow investment that is vinyl. CD's are definitely coming up though and we're stoked to finally have one with everything we've ever recorded on it.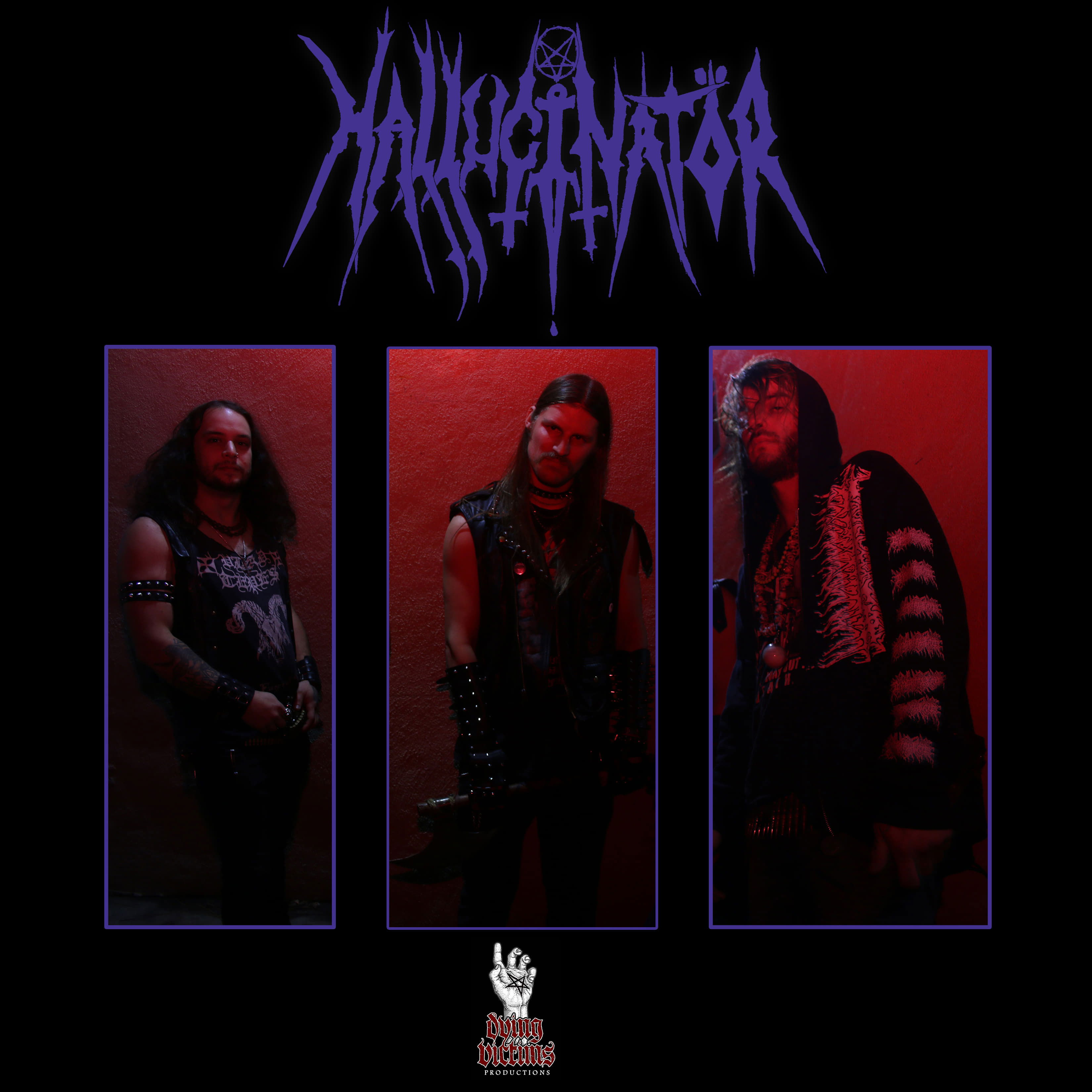 ''NIGHTMARE IDOL'' LINEUP 2021
Your music style is Death/Thrash Metal. Which are your main influences (Favourite Artists / Bands etc.)
Extreme thrash and proto extreme metal of the mid to late 80's is first and foremost the influence - Death, Bathory, Repulsion, Kreator, Slayer, Venom, Sodom, Sadus, Merciless, Master, Infernal Majesty, Incubus, Slaughter (Can), Pentagram (Chile), Sabbat (jp), Morbid, Pestilence, Hellhammer, Deceased, Epidemic, Sarcofago, Sadistic Intent, Poison (Ger), Darkthrone, Atheist, Tormentor, Slaughter Lord, Necrodeath, Treblinka, Demolition Hammer. Modern bands like Deathammer, Siege Column, Ripper, Whipstriker, Axeslaughter, Evil and others are also an inspiration for invoking the past with a unique style.
Which things, do you think, a Band should sacrifice in order to succeed? Have you ever sacrificed anything in your life for a better future of your Band?
That's an interesting question for me, because I do feel like I have sacrificed much for this band and my metal journey. When metal takes hold and becomes your ultimate hobby, you devote most of your time, money and your entire mind space, and as a musician that comes tenfold. Being a promoter and bandmate it's simultaneously selfless and selfish. I would ask, what haven't I sacrificed at this point? I have put my 9 year relationship thru a lot trying to advance my career in music, as well as any semblance of a career job. I see what my friends have done to get miles beyond anything I see possible for me, I've seen people do far less and get everything I've worked for but haven't achieved yet, I've seen people do far more than any of us and get next to nowhere. Strong connections, reputation, dedication, skill, good taste, these things take time and sacrifice, yet any one of those factors can make or break. I can't tell anyone whether they should put their career and relationship on the line time and time again for their music - it's up to you whether it's worth it in the end.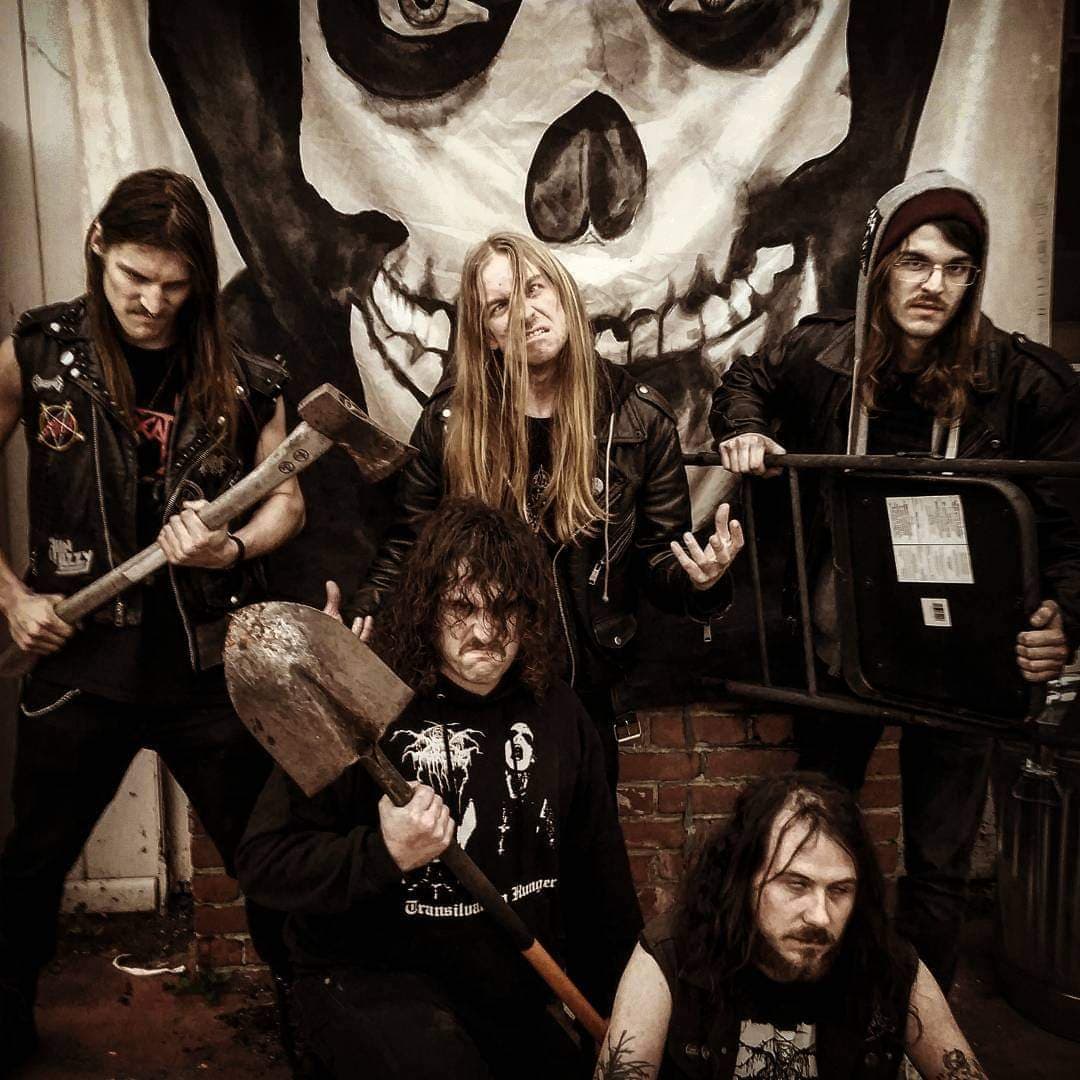 "PRIMEVAL POWER" LINEUP 2015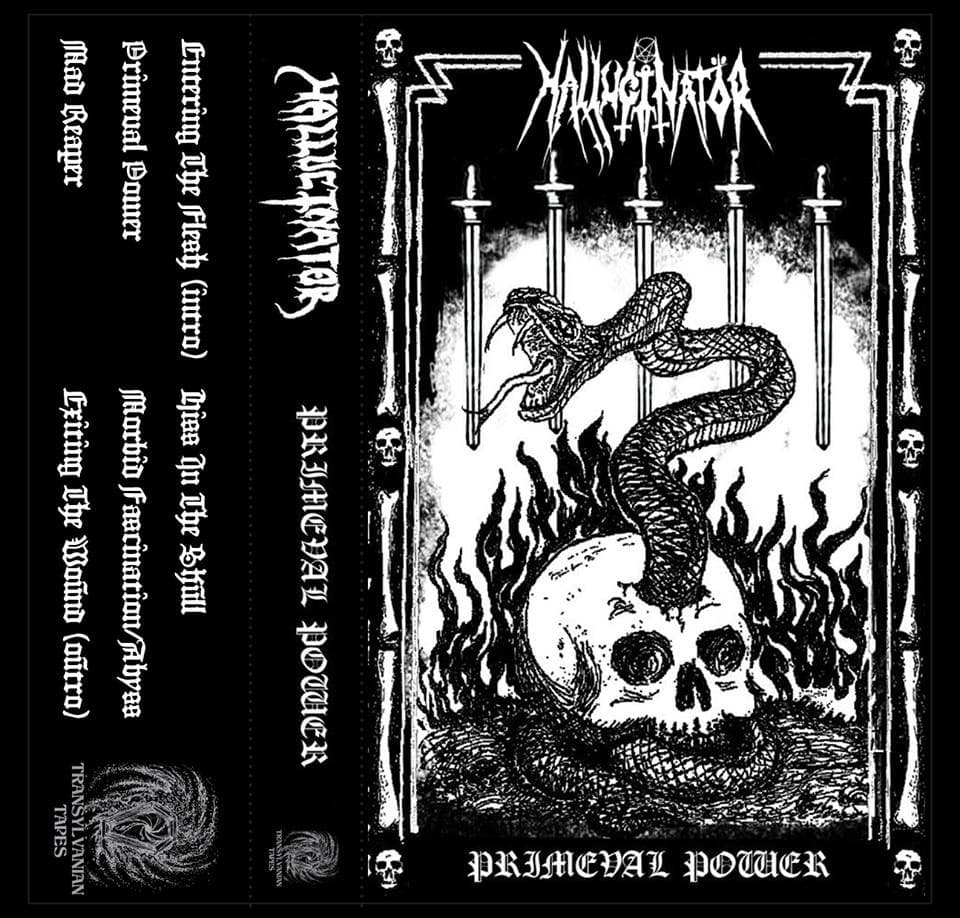 Describe your ideal live show as a performance Band. Have you already experienced that?
Any show with a packed attendance ready to rage, a stacked bill of awesome bands and us playing a flawless set with good sound! When we played Portland, Oregon in 2016 we had that perfect confluence - a basement show with 100+ people, sharing the bill with friends in Cemetery Lust, Raptor and Maniak, sound was surprisingly good and we played a perfect set to a bunch of wild maniacs. Bucket list is still to play a big fest like Maryland Deathfest or Obscene Extreme. A big milestone to reach for us!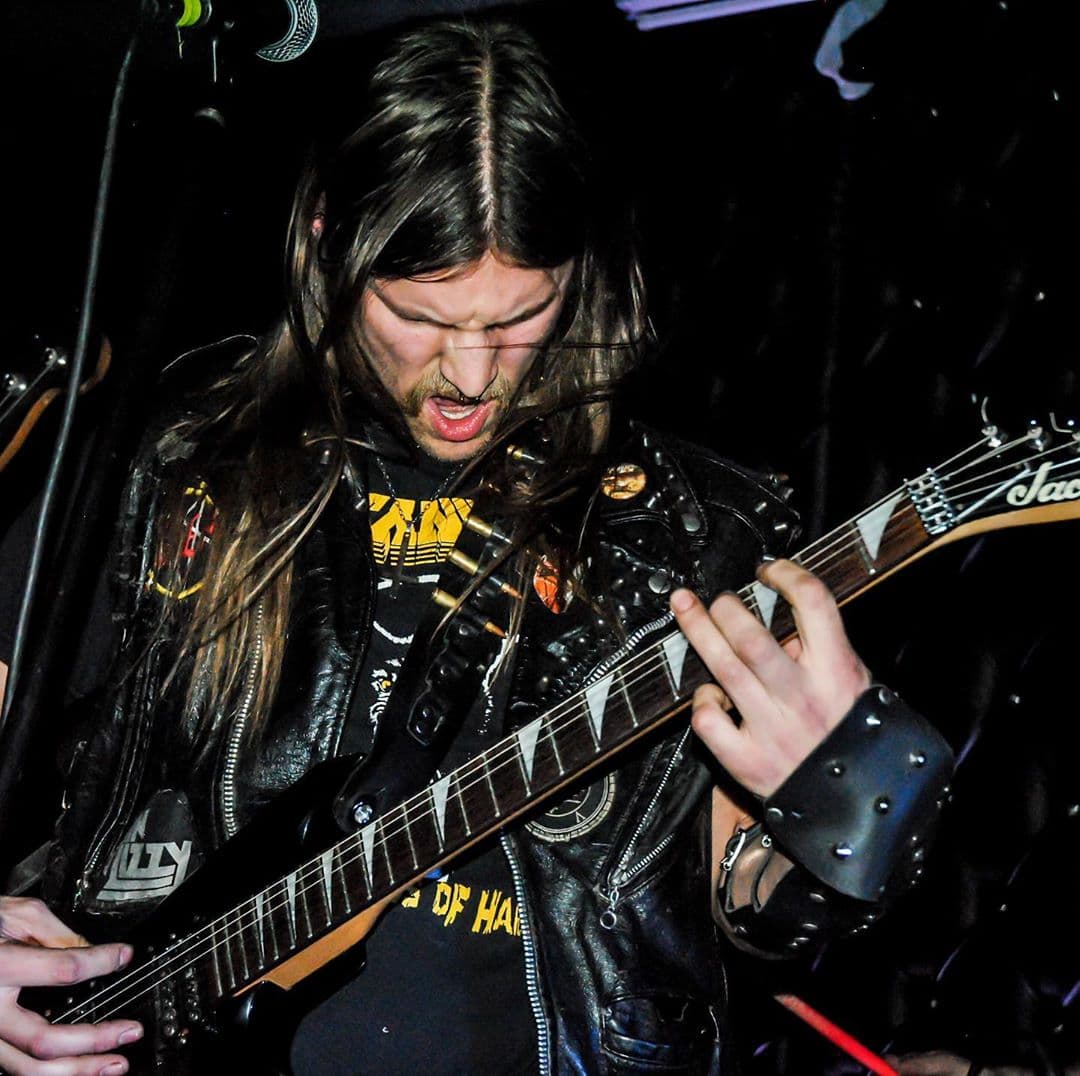 ERIC "EXCRUCIATOR" LIVE 2020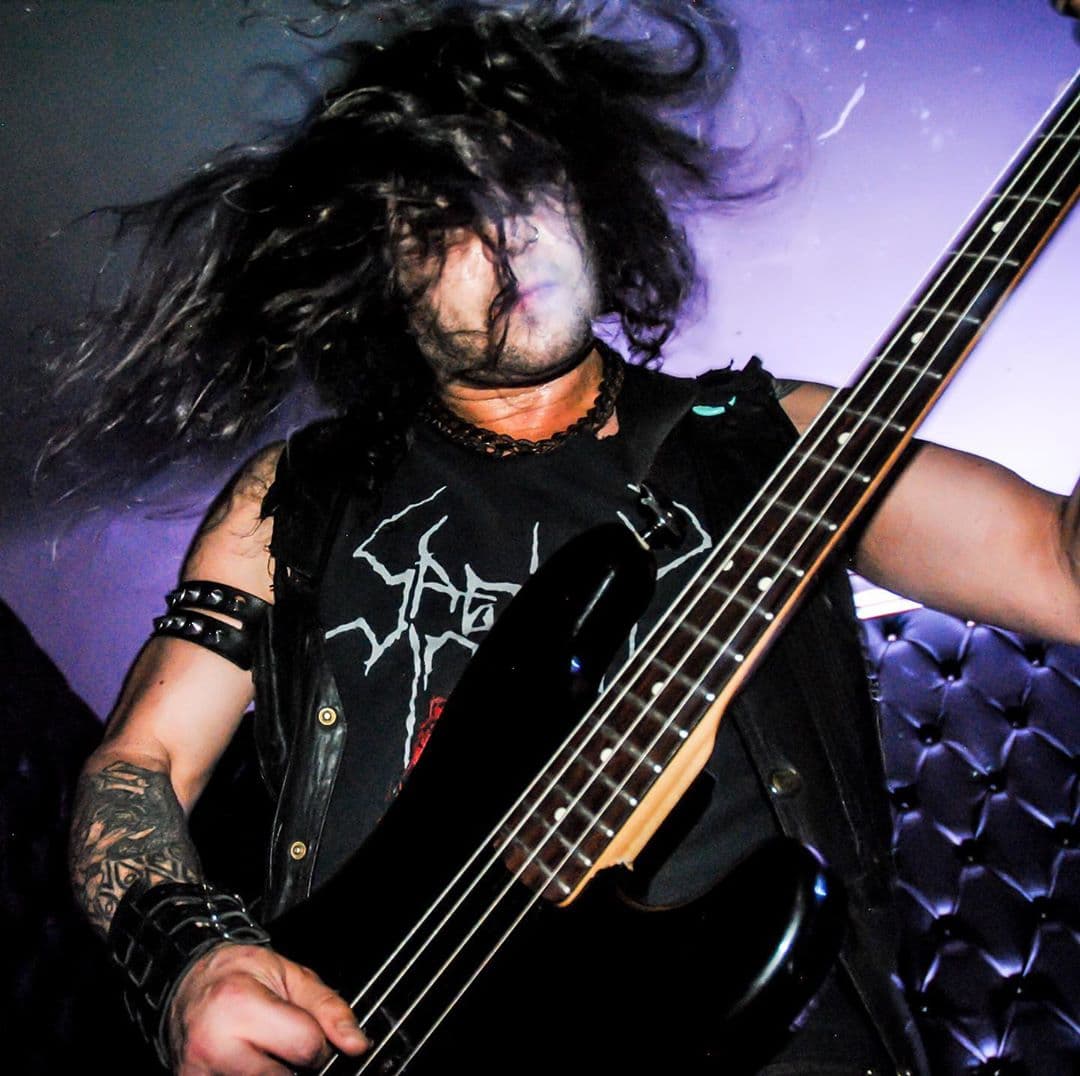 DAVE "MEATSEEKER", BASS, LIVE 2020
Which attributes, do you think, that a new Death/Thrash Metal Band should have in order to gain identity and be unique?
Memorable vocals and riffs, and the ability to fuse all of your disparate interests seamlessly into one sound. You don't have to reinvent the wheel to sound special - bands like Aura Noir, Siege Column, Midnight, Antichrist, all manage for example to fuse many elements that lots of generic bands emulate but you'd never mistake them for anyone else.
Do you believe that Digital Platforms help the new Death/Thrash Metal Bands? Which, do you think, is the ideal way for a Band to promote its work?
Absolutely. I think Bandcamp has been a tremendous resource for all bands and I couldn't see a reality without the visibility of platforms like Facebook and Instagram. All of my booking takes place online. Whatever gets you further and utilizes your skills is ideal.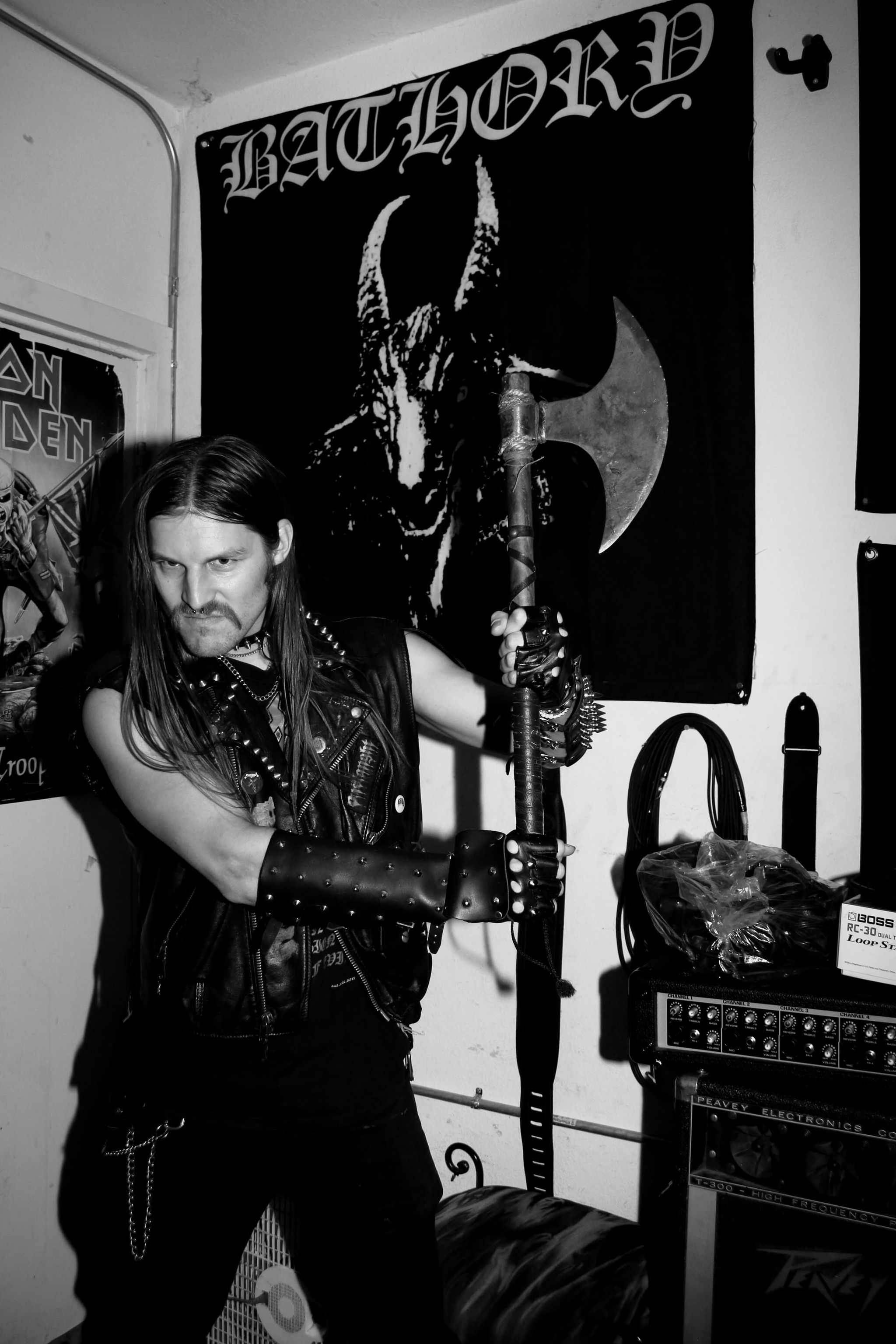 ERIC EXCRUCIATOR IN ''SATAN'S SWEAT SHOPPE'' PRACTICE SPACE
Tell us a few things about the New Underground Metal Scene in Oakland, California (Bands, Fanzines, Webzines, Metal Clubs etc.)
The Oakland metal scene has been through a lot the last 10-15 years. When I moved there I felt like it was the best metal scene to be at in North America. It's been a real hotbed of death metal and extreme metal in general, and really become the dominant Bay area metal zone with bands across the Bay coming to Oakland to play gigs and practice. Acephalix, Necrot, Vastum, Mortuous, Funeral Chant, Exhumed, Cartilage, Dipygus, Aseptic, Hellhunter, Evulse, Demon Hammer, Vorlust, Dearth are all some killer bands who've come from the area in that time. In one practice space in Oakland you've got Autopsy, Testament, Sleep, High On Fire, and many of the bands I already mentioned practicing there; I used to practice down the hall from them. It's definitely taken a hit in recent years with the pandemic, and before that, the tragic Ghost Ship warehouse fire that caused the city to crack down on all DIY venues and events which were the lifeblood of the Bay Area. But it's a resilient place that will always pump out great music no matter what year it is.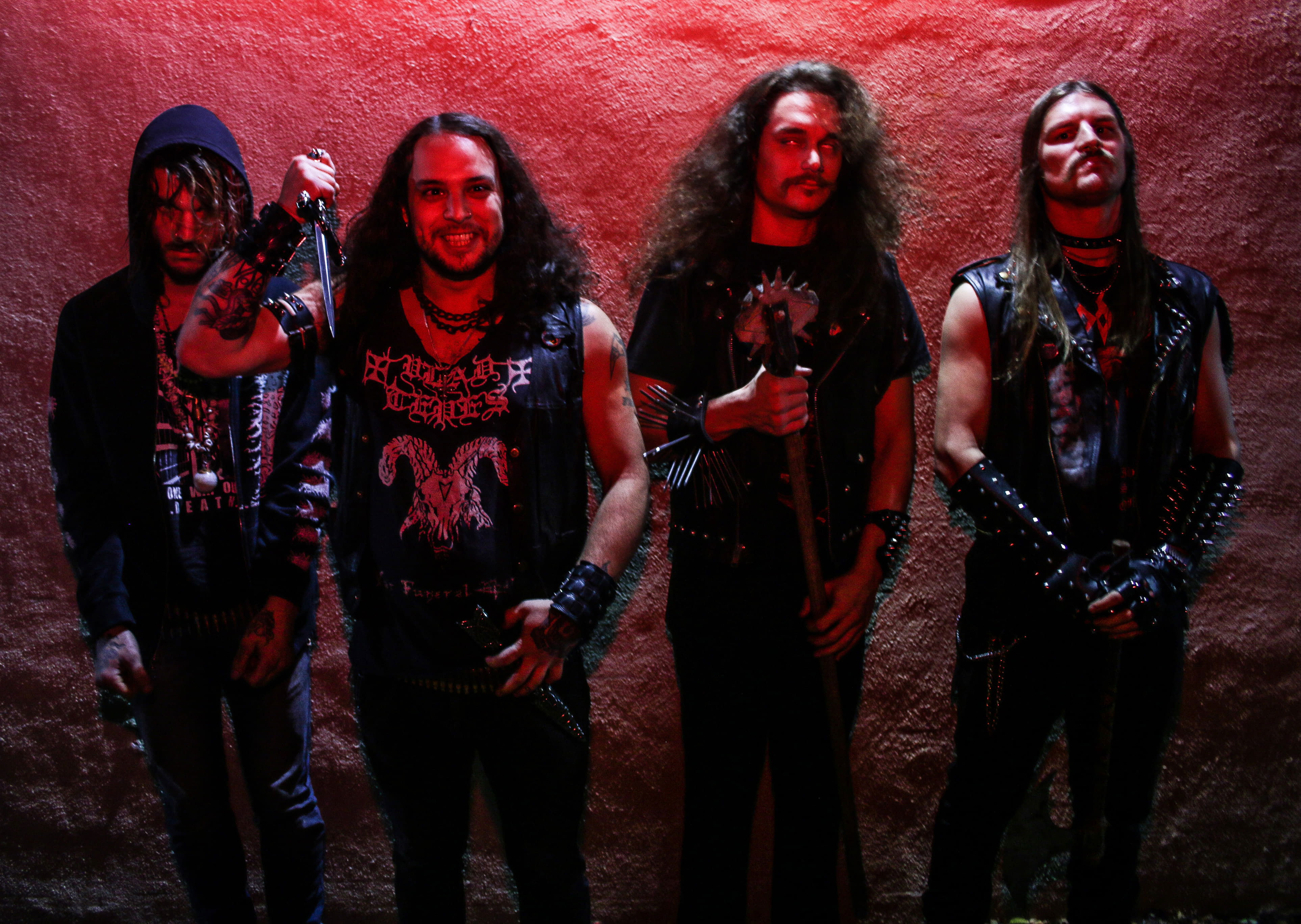 TOUR LINEUP 2019
Do you know anything about the Hellenic Metal Scene?
The Greek scene is legendary and loaded with pioneers of the extreme - I love old Rotting Christ, Varathron, Zemial, Septic Flesh, Necromantia, Hades. They've got a great and unique way of playing dark black death with killer leads and I'm all about the synths. You can hear a little Greek influence in the leads in the middle of our song Nightmare Idol - wasn't intentional but we all heard it come out for the first time and thought, this sounds Greek as fuck.
What are your future plans?
Right now the goal is to get back on the stage sometime this year and play a few gigs. There's some new songs brewing with ideas for a split with a killer band or two. Playing the east coast, Canada and beyond is a midterm goal for the next year or so.
Thank you very much for your time & Keep up the good work! The closure is yours.
Only death is real!! Check out Nightmare Idol, and look out for our discography CD out June 30th on Dying Victims Records on Germany!
By Steve the Filthy Dog.
HALLUCINATOR CONTACT:
https://www.facebook.com/HallucinatorCA
https://www.instagram.com/hallucinator_oakland/
https://hallucinator-oakland.bandcamp.com/music