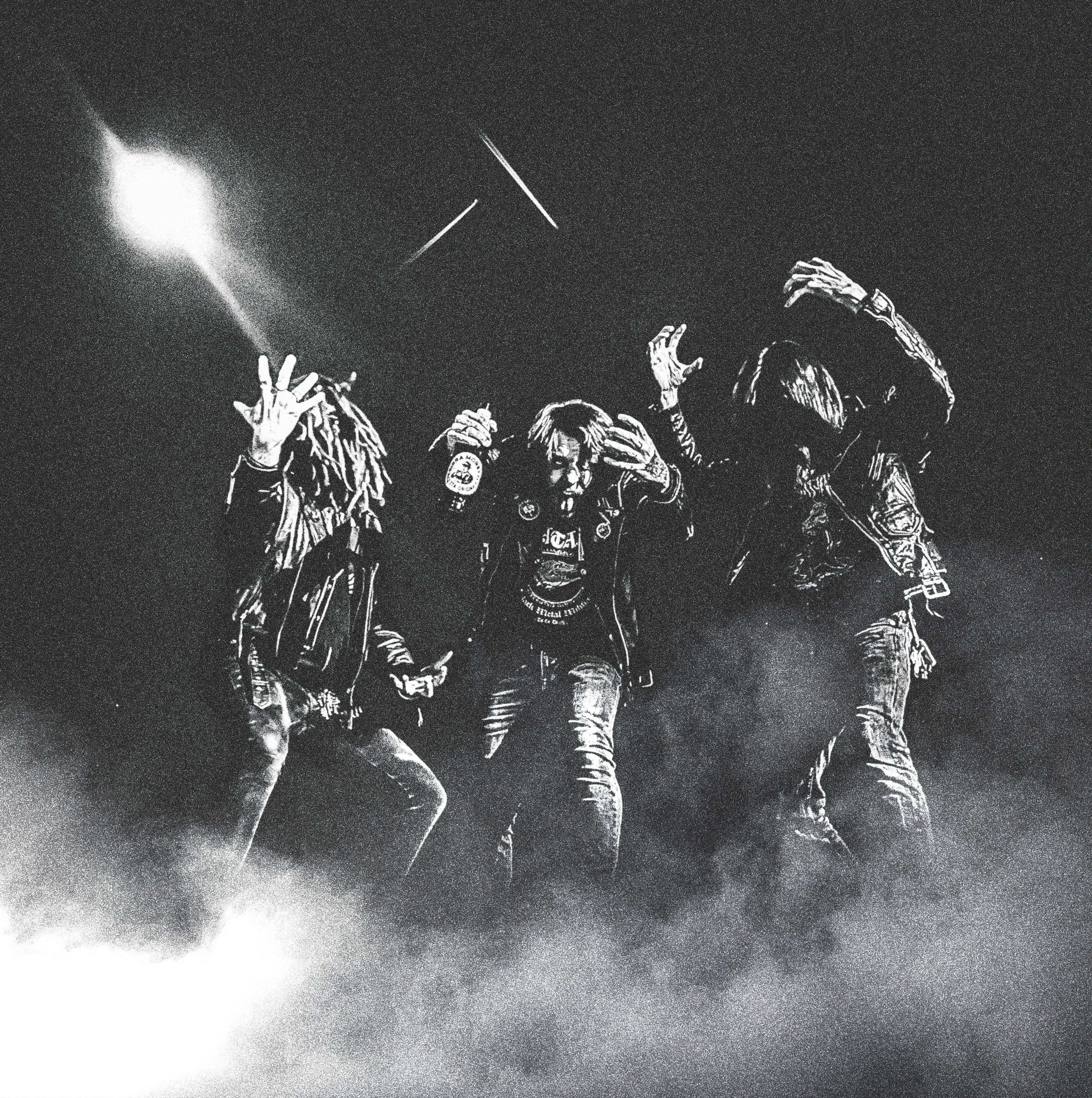 !!!BLACK METAL FROM ITALY!!!
Welcome to the FILTHY DOGS OF METAL Webzine.
Tell us a few things about HAIL! GATES OF HELL (Members, Starting Year etc).
Hail!Gates of Hell started in the summer of 2022. The project is was founded by G (guitar), M. (Guitar/vocals/drums) and T. (Bass). And it was create to bring back obscurity and evilness to the roots of the extreme Metal.
You have recently released your EP ''Gathering Of Evil''. What is the feedback from your audience as well as from the press?
For us, creating the EP was a necessity but honestly we weren't interested to the external feedback, because they leave the time they find.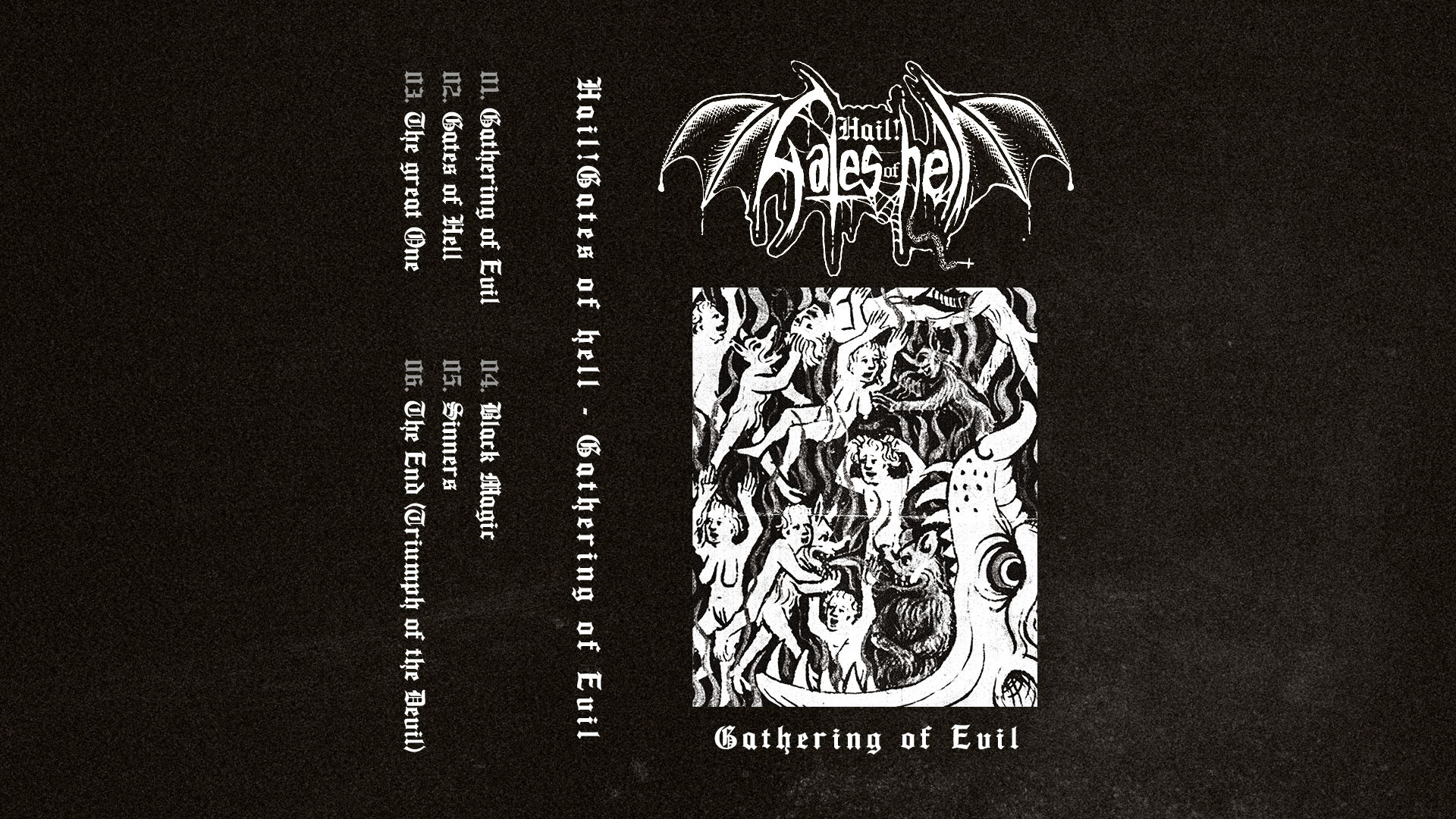 Label or DIY and why?
Surely, there are a lot of valid labels in the underground, which it would be very interesting to work with (most likely the EP will be release by a label). But we want to say that we have a strong punk hc background so, for this reason we'll support the diy forever. Especially everything that concern the recording session step.
Your music style is Black Metal. Which are your main influences (Favourite Artists / Bands etc.)
First big influence for us is Black Sabbath, the masters of the occult and darkness music. If we have to talk about influences in the extreme metal we feel very close to bands like: Venom, Celtic Frost, Belial and Bathory.
Which things do you think a Band should sacrifice in order to succeed? Have you ever sacrificed anything in your life for a better future for your Band?
We sincerely do not think that music is a sacrifice because we do it with passion, blood and attitude .
Describe your ideal live show as a performance Band. Have you already experienced that?
Everyone of us has live experiences with European tours and we can certainly say that the ideal live it doesn't exist. The most important thing is for sure the energy that is established with the public.
Which attributes, do you think, that a new Black Metal Band should have in order to gain identity and be unique?
I can only answer: Attitude.
Do you believe that Digital Platforms help the new Black Metal Bands? Which, do you think, is the ideal way for a Band to promote its work?
With the digital platforms it's much easier to share your own material, this often helps to get to find cool bands that have something to say. For the promotion to be honest I don't know, you should ask to a promoter. Surely the 90% of the bands around is doing promotion in a really annoying way.
It seems that you are inspired from occult stuff. Are you interested in practicing some kind of magic/witchcraft?
You are right! We live in an environment that helps us to create an occult and dark imagination, the obsession with death is one of the key points, but,we don't wanna answer more than this.
Tell us a few things about the New Underground Metal Scene in Italy (Bands, Fanzines, Webzines, Metal Clubs etc.)
I certainly don't like the term scene, we can assure you that there are a lot of good bands here in Italy! About clubs…NO COMMENT.
Do you know anything about the Hellenic Metal Scene?
Absolutely yes! we are very fans of Varathron and all that Rotting Christ has done in the past, we currently know Dead Congregation personally because some of our members have had the opportunity to share stages together.
What are your future plans?
Continue to working non-stop to evolve and elevate our sound into something that is darker and more transcendental. The Tape will physically release few months and we will continue to produce music and working to prepare a bunch live shows.
Thank you very much for your time & Keep up the good work! The closure is yours.
Thanks to you, it was a pleasure. See you in HELL!
By Steve the Filthy Dog.
HAIL! GATES OF HELL CONTACT:
https://www.instagram.com/hail.gatesofhell666/
https://6hail6gatesofhell6.bandcamp.com/album/gathering-of-evil