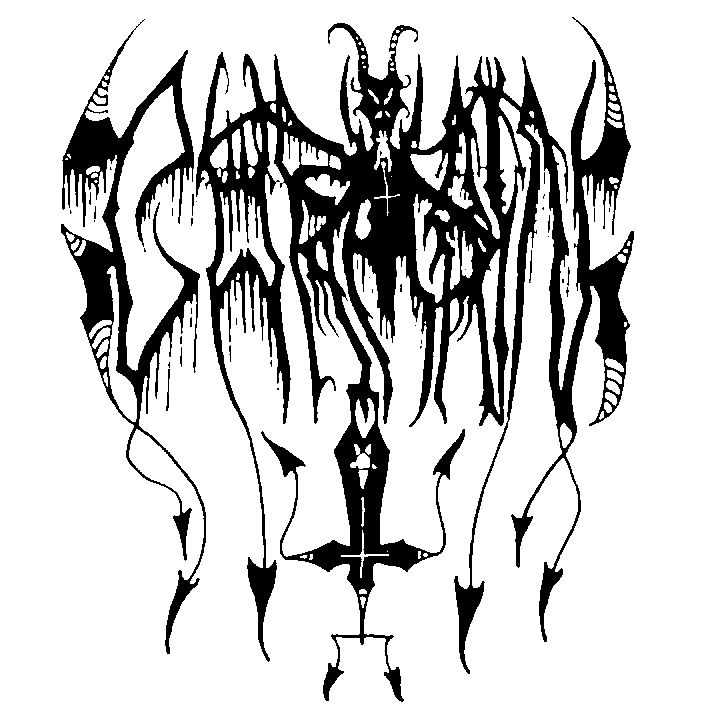 !!!BRAZILIAN BLACK METAL!!!
We had a conversation with Nekrös. Enjoy!
Welcome to the FILTHY DOGS OF METAL Webzine.
Tell us a few things about GORMAIN (Members, Starting Year etc).
Górmain started as a One-man project in 2021. I recorded my first demo in September 2021 'Chaos, Collapse, Anarchy!'. However I realized I need both a drummer and a vocalist. Couldn't find a drummer, but at least I got a vocalist (BlackStorm) and a Guitarist (Tartarus) to record our second demo '...exagitatus sacerdos' in February 2022. Recently due to some personal problems, BlackStorm won't be doing vocals for a while. For the moment we found a replacement/new vocalist, Krakör. She has a great voice and soon our listeners will be able to listen her. We plan to have both BlackStorm and Krakör doing vocals in the future).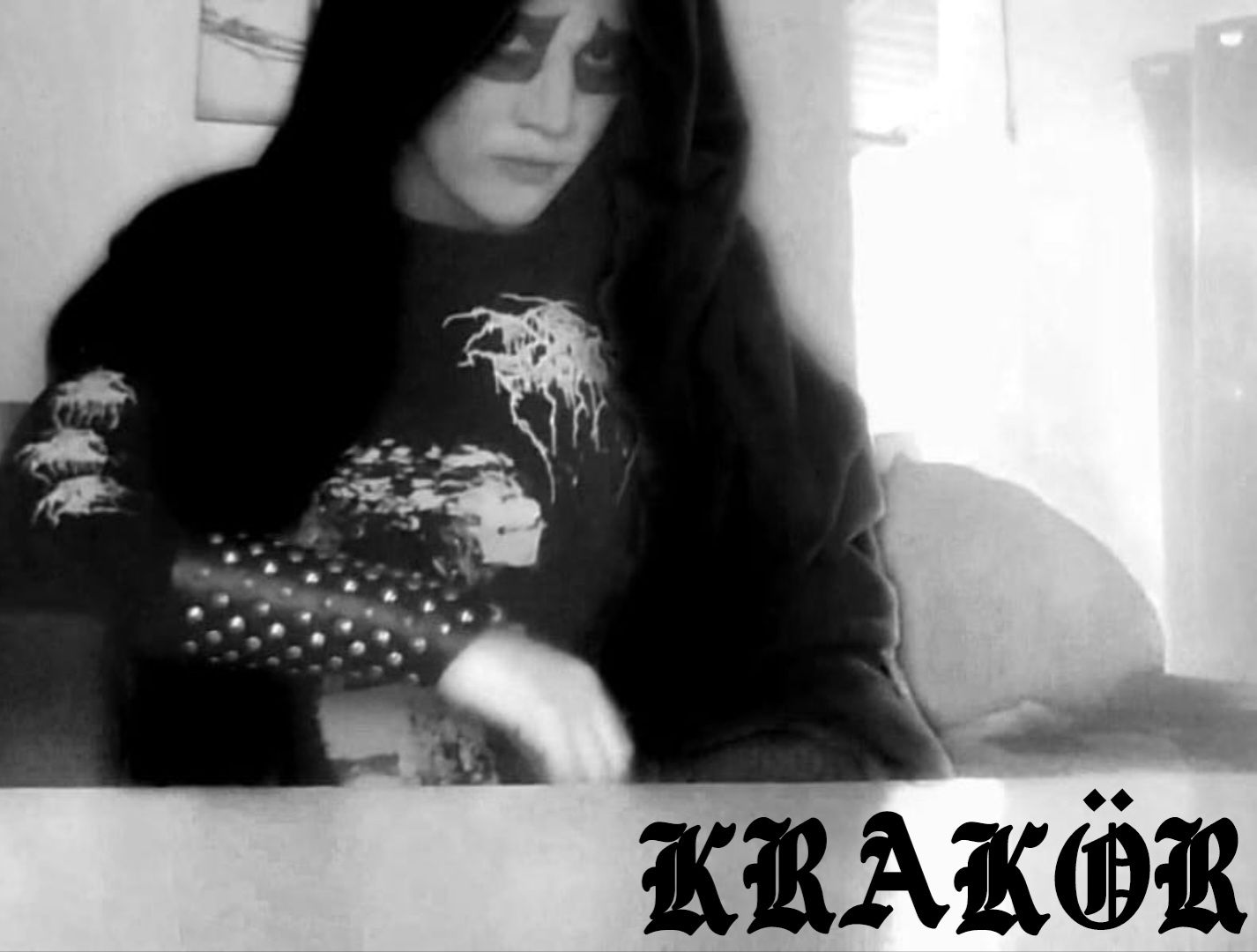 You have recently released your demo ''Global Annihilation''. What is the feedback from your audience as well as from the press?
It's probably our most successful demo to this moment. I did receive criticism in regards to the mixing of the demos (Vocals being a bit too loud), but overall the audience seems to have a positive response to it. To sum up, I think we improved a lot from our last demos but it can get much better.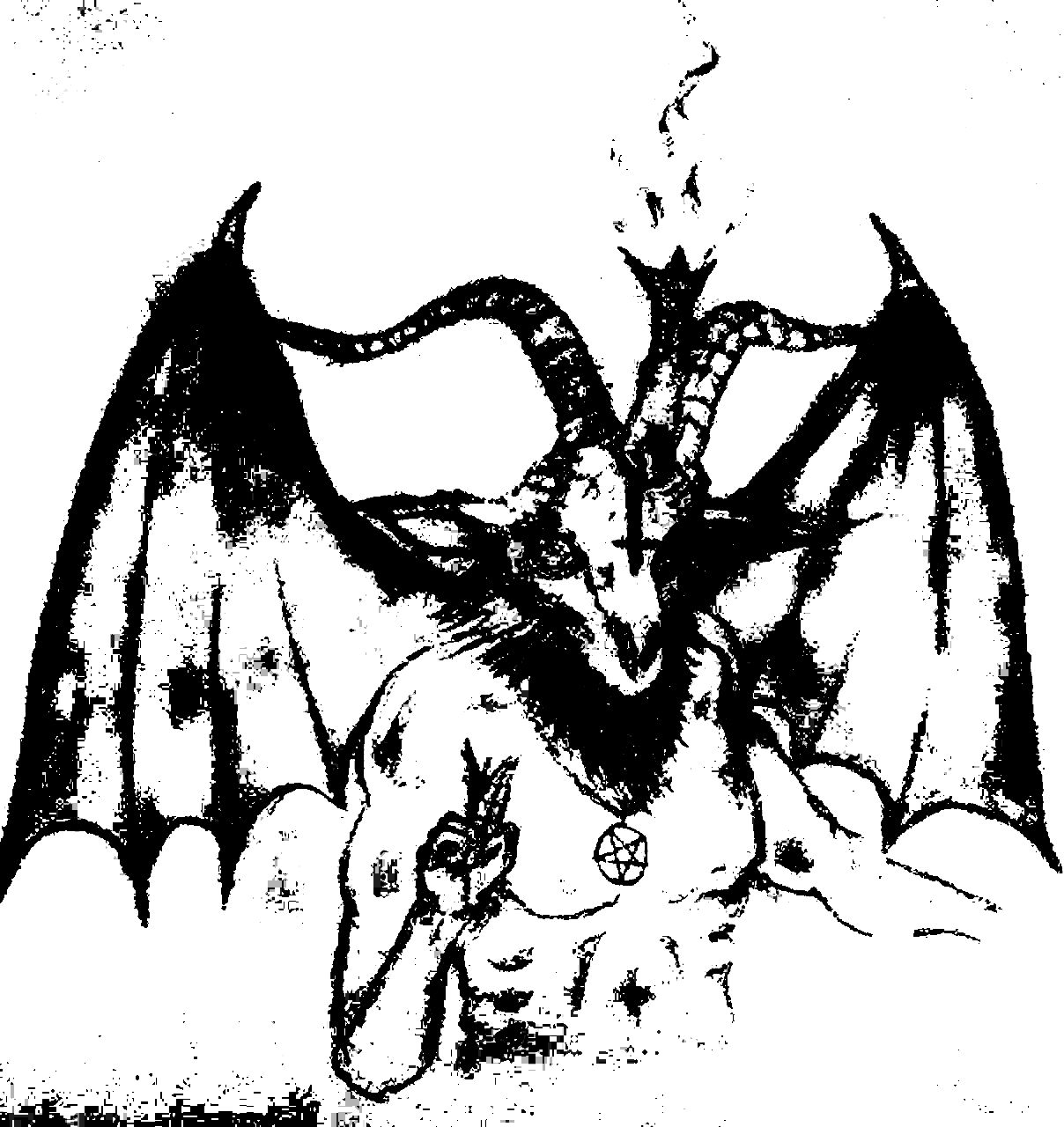 Label or DIY and why?
Labels sure has many advantages, such as physical releases, budgets and renting studios. However DIY has such an energy and feel that only it can have...honestly I don't know haha
Do you prefer Vinyl, Tape, CD or Digital Format and why is that?
CDs and Digital Formats are great for convenience, but Vinyl is just so fucking cool. It's not the same experience listening to an album through Spotify or MP3s, and since most of my music collection consists of vinyl records, I think you already know my choice.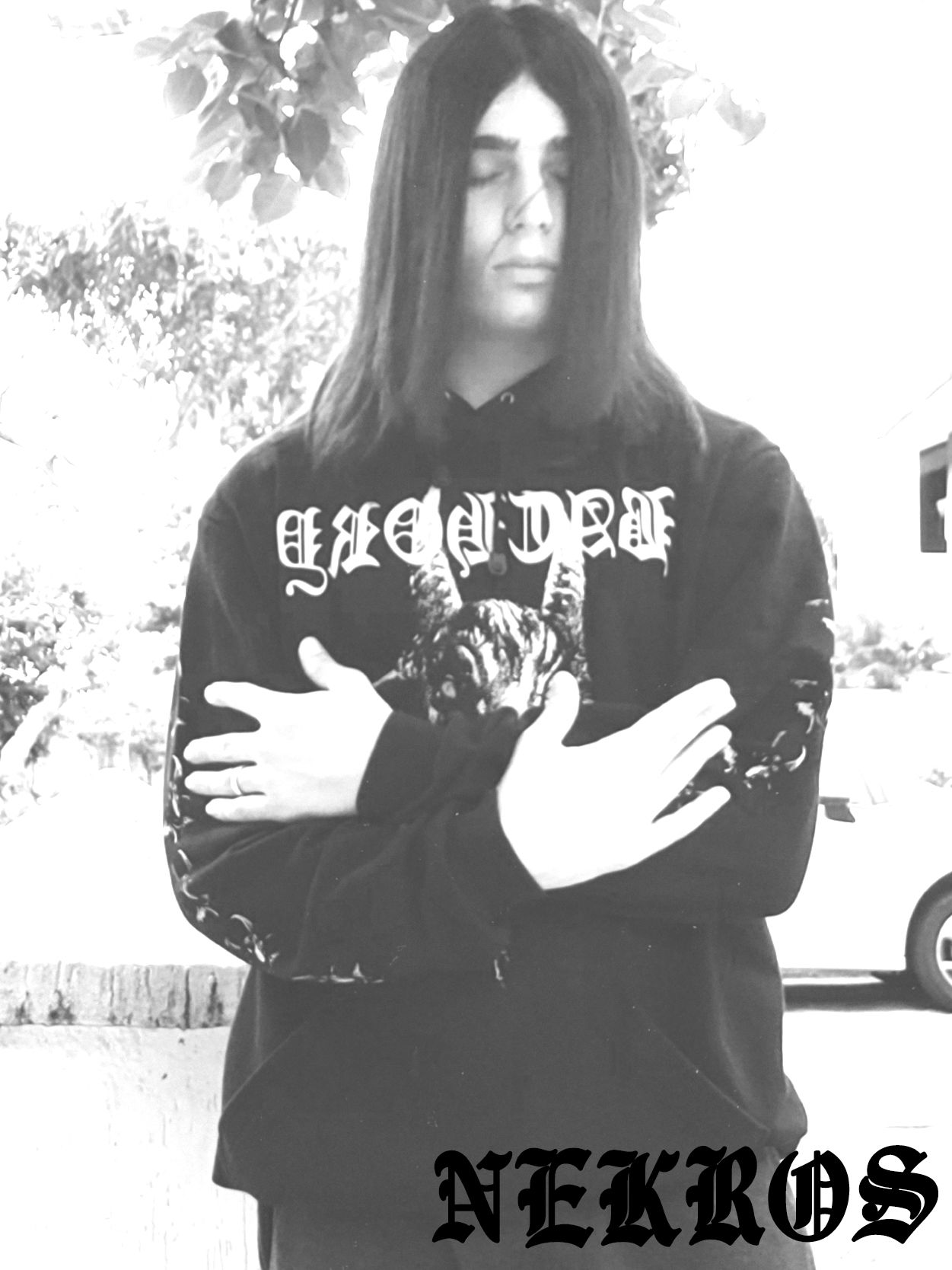 Your music style is Black Metal. Which are your main influences (Favourite Artists / Bands etc.)
Górmain's sound was influenced mostly by the first wave of BM and War Metal. Bands like Blasphemy, GoatPenis, Beherit, Holocausto, Bathory, Venom, Sadistik Exekution, Revenge, Sarcófago and Mystfier. Outside of Black Metal, other bands that influenced our sound include Napalm Death, Terveet Kadeet, Sodom, Motörhead and Bolt Thrower.
Which things, do you think, a Band should sacrifice in order to succeed? Have you ever sacrificed anything in your life for a better future of your Band?
I honestly don't think I am the right person to answer this question haha... but I think you should be willing to sacrifice some time and even money if you think you can succeed. And to be fair, I don't feel like I have sacrificed anything except spending more time playing and teaching myself a thing or two about basic music production.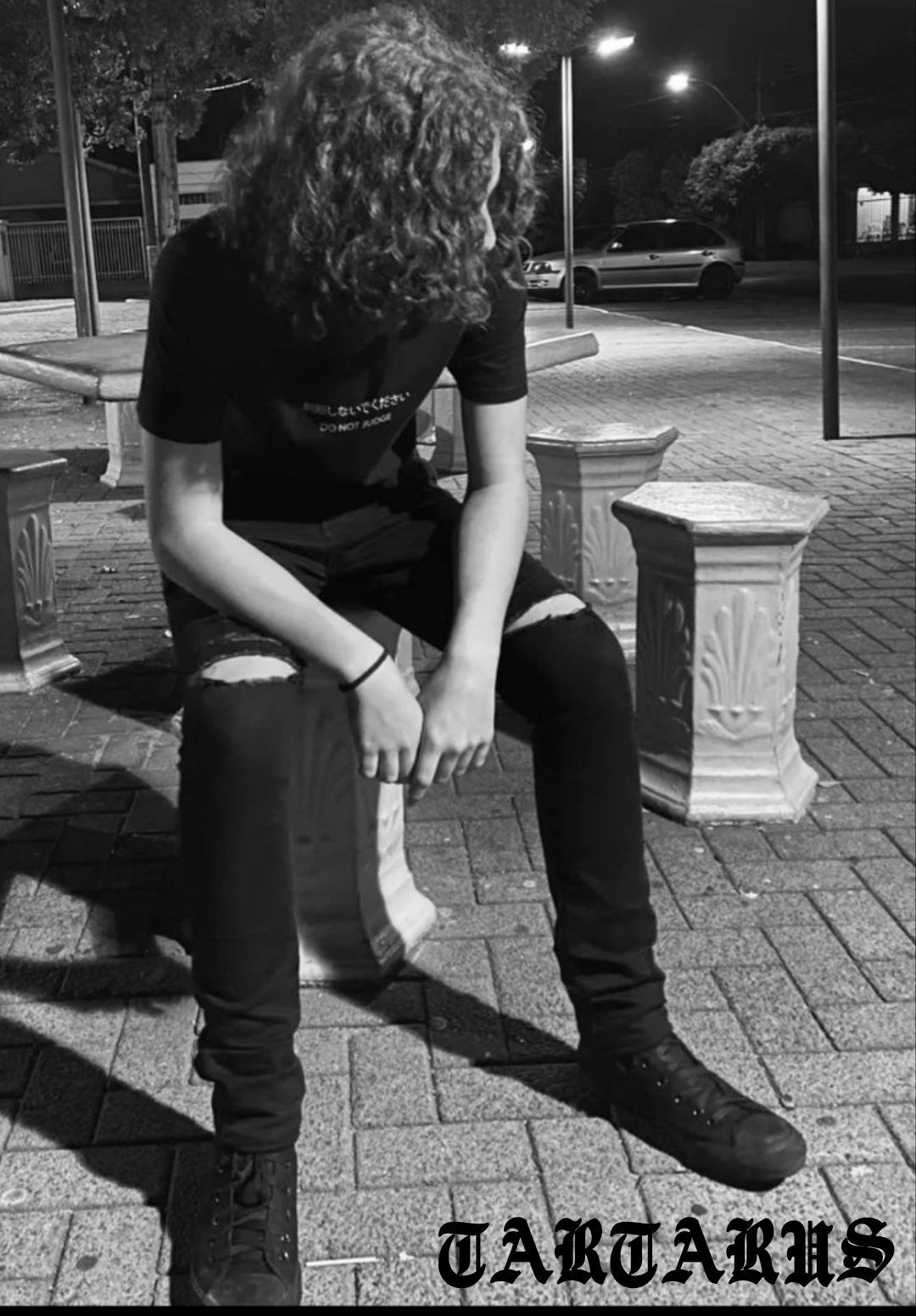 Describe your ideal live show as a performance Band. Have you already experienced that?
Corpse paint, Chains, Bullet belts, Flashy lights, smoke and maybe a cheap stripper dancing on stage. Nothing too different from the ordinary.
Which attributes, do you think, that a new Black Metal Band should have in order to gain identity and be unique?
Play and write songs you would listen to. Don't play stuff you wouldn't want to, and be passionate about what you are doing. That's what I do.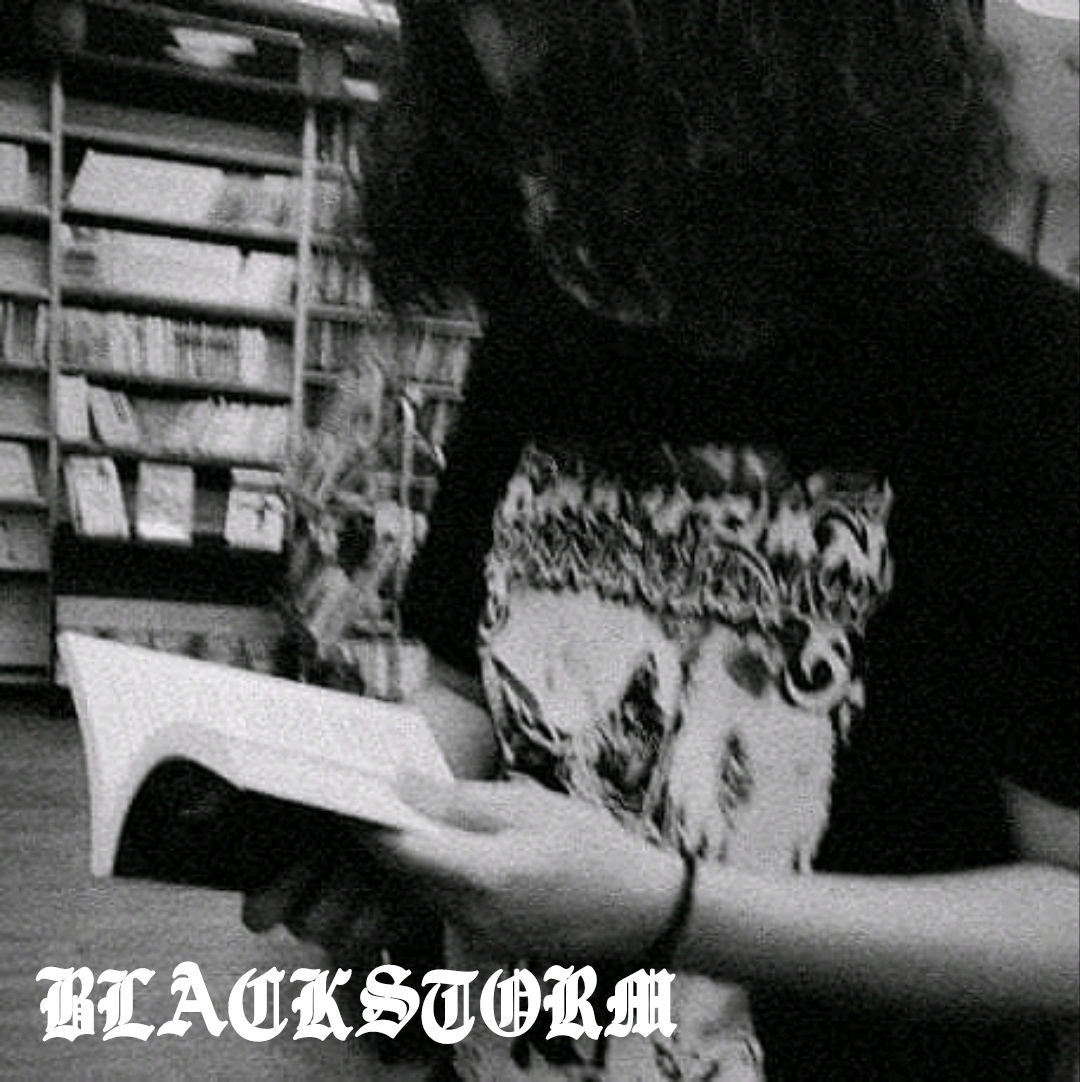 Do you believe that Digital Platforms help the new Black Metal Bands? Which, do you think, is the ideal way for a Band to promote its work?
It sure does. However there's not much you can do to promote your stuff. In my opinion, the best you can do is share your music with other bangers and try to make some promotion in forums. But if you are good, you will naturally be known nowadays.
Tell us a few things about the New Underground Metal Scene in Brazil (Bands, Fanzines, Webzines, Metal Clubs etc.)
Brazilian Black metal scene always had great bands, and it's awesome to see many new upcoming young artists. All respect to the veterans bands from the 80s and 90s, but it was about time to see a younger generation carry the torch. I haven't got access to physical zines (since I live in a small town), but online zines seem to pop up every once in a while. Some new bands I would recommend include; Blutmärsh, Necrosorcerer, Yana, Akuã, Abjeto, Hate Gods, Ad Gloriam, Normalisse and PostConvulsion.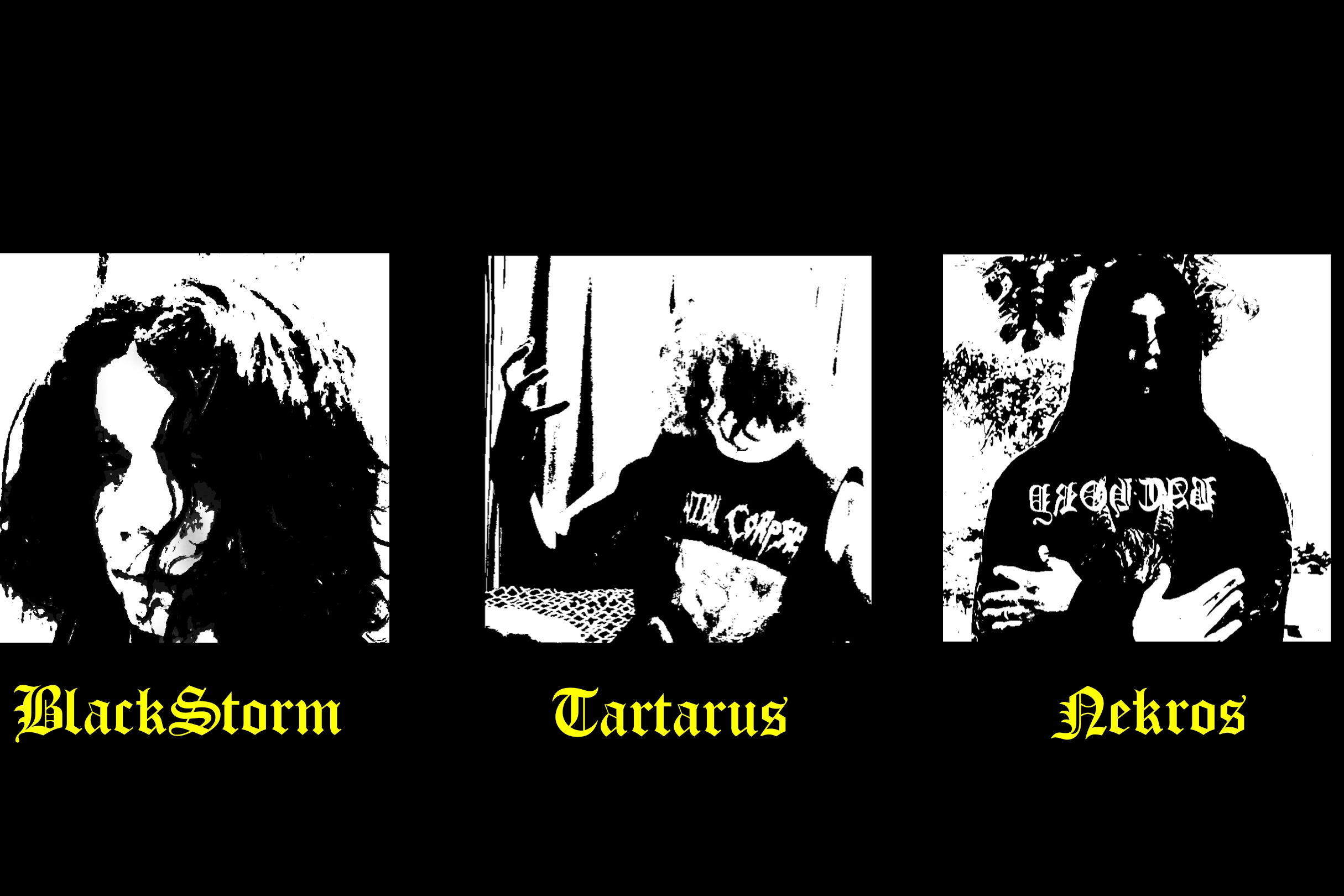 Do you know anything about the Hellenic Metal Scene?
A thing or two, heard some of the most well-known bands (Necromantia, Rotting Christ and Zemial). I don't think I can formulate an opinion on it since I only listened few songs.
What are your future plans?
Physical releases of our demos and recording an LP. We are currently looking for a drummer (or someone who can program drums) so we can try to play some live gigs next year. Our label, Podrera records, it's also planning something very special, so stay tuned.
Thank you very much for your time & Keep up the good work! The closure is yours.
I am the one thankful for reaching out to us! For all the readers, if you can, go check our demo "Global Annihilation" on Youtube or Bandcamp. We would also like to thank all our friends at Podrera Records, and a shout-out to Sebastian Santiago, who designed our logo for free, you are the best! Long live to the scene and fuck off!!!! Hails FILTHY DOGS OF METAL!!!! Nekrös - 777
By Steve the Filthy Dog.
GORMAIN CONTACT:
https://gormain.bandcamp.com/releases