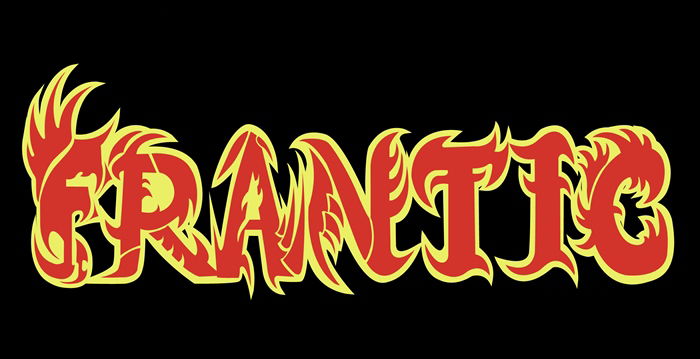 !!!THRASH METAL FROM ARGENTINA!!!
We had a conversation with Gabriel Alfaro (Vocals/Drums). Enjoy!
Welcome to the FILTHY DOGS OF METAL Webzine.
Tell us a few things about FRANTIC (Members, Starting Year etc).
FRANTIC is a Thrash Metal band from the City of Moreno, in the western area of Greater Buenos Aires (Argentina). It was formed in 2015 by the Alfaro brothers, influenced mainly by Old School Thrash Metal and Classic Heavy Metal. Currently it is made up of Facundo Alfaro (guitar), Gabriel Alfaro (drums and voice), Agustín Espinosa (Bass) and Adonai Santos (guitar). They have released to date a demo entitled "Silencio" (2018), and their first album entitled "Martillazo" which was released on Friday, September 3, 2021.

You have recently released your album ''Martillazo''. What is the feedback from your audience as well as from the press?
To be honest we had a very good response from the public, in the album that is on youtube you can see it for yourselves haha we are very happy with the reaction that people had with the album. Friends, acquaintances and people from other countries congratulated us on that.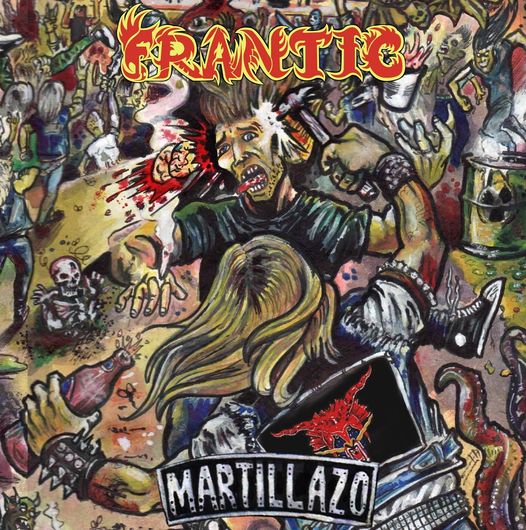 Label or DIY and why?
Most of the things we do ourselves, such as cover art, recording, recital organization and record production. But the distribution of the album is in charge of independent labels such as "Argentina thrash metal", "Buried alive Fanzine" and "Almas Combativas", which helped us a lot this last time.
Do you prefer Vinyl, Tape, CD or Digital Format and why is that?
I love CDs, but I prefer vinyl and tapes, nothing beats that old sound that makes you travel back in time, that particularity that makes you feel that you are in that moment.
Your music style is Thrash Metal. Which are your main influences (Favourite Artists / Bands etc.)
At the time we started with Frantic, a strong influence was Metallica, the first 3 albums, both music and all the members influenced me a lot. Later artists and bands that influenced me a lot are, Exodus (Paul Baloff), Slayer (Tom Araya, Dave Lombardo) Sacred Reich, Flotsam and Jetsam, Kreator, Exumer and well also heavy metal bands like, Judas Priest (Rob Halford, Glenn Tipton), Accept, Iron Maiden, Diamond Head, King Diamond.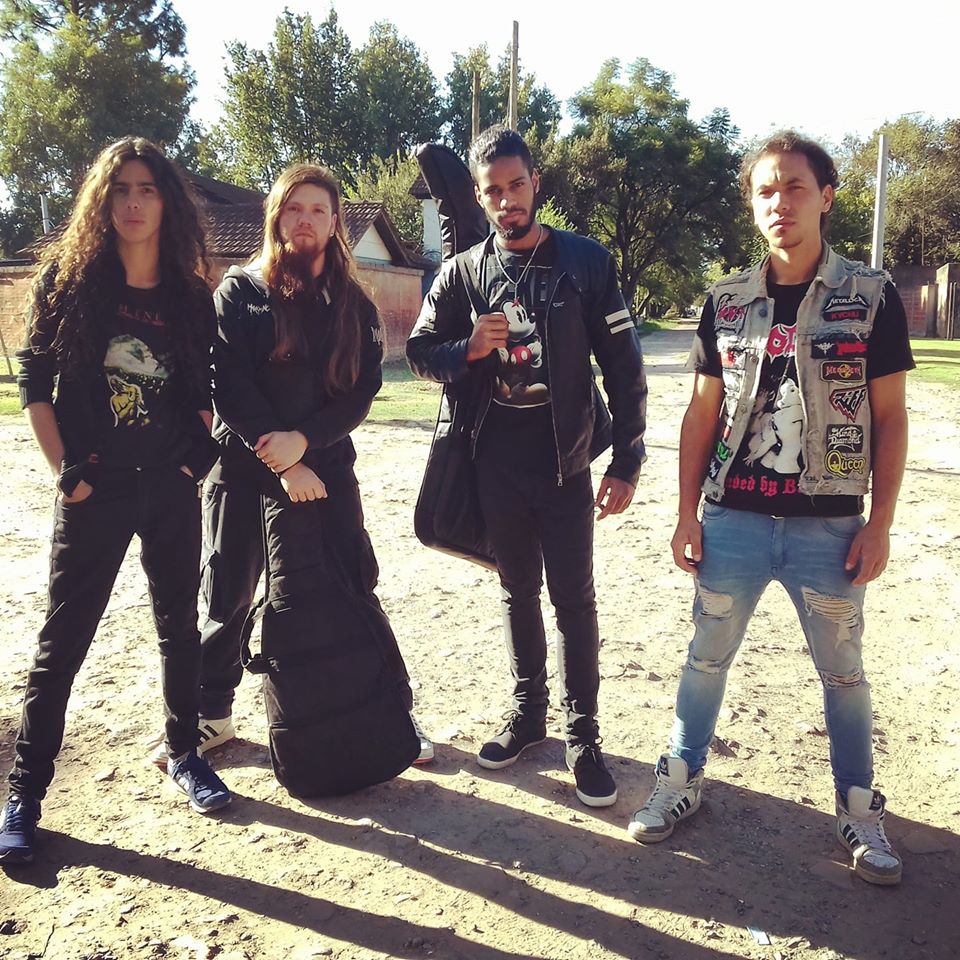 Which things, do you think, a Band should sacrifice in order to succeed? Have you ever sacrificed anything in your life for a better future of your Band?
First and foremost? Time, having a band takes a lot of time, to write lyrics, create music, listen to everyone's ideas and get to complete a song. If we all make sacrifices, when we have rehearsals, sometimes we have to leave work early (they deduct that money), we make trips of more than 5 hours to get to some shows, we return without sleeping, sometimes without eating, but the sacrifice is always worth it. When we get to the show and see the mosh.
Describe your ideal live show as a performance Band. Have you already experienced that?
My ideal recital is when there is no one left behind and everyone is against the fence doing that violent mosh that characterizes Frantic's audience, chanting the songs and enjoying it as it should be. And yes, I already lived it in these last recitals that we gave, what could I say they were VERY violent.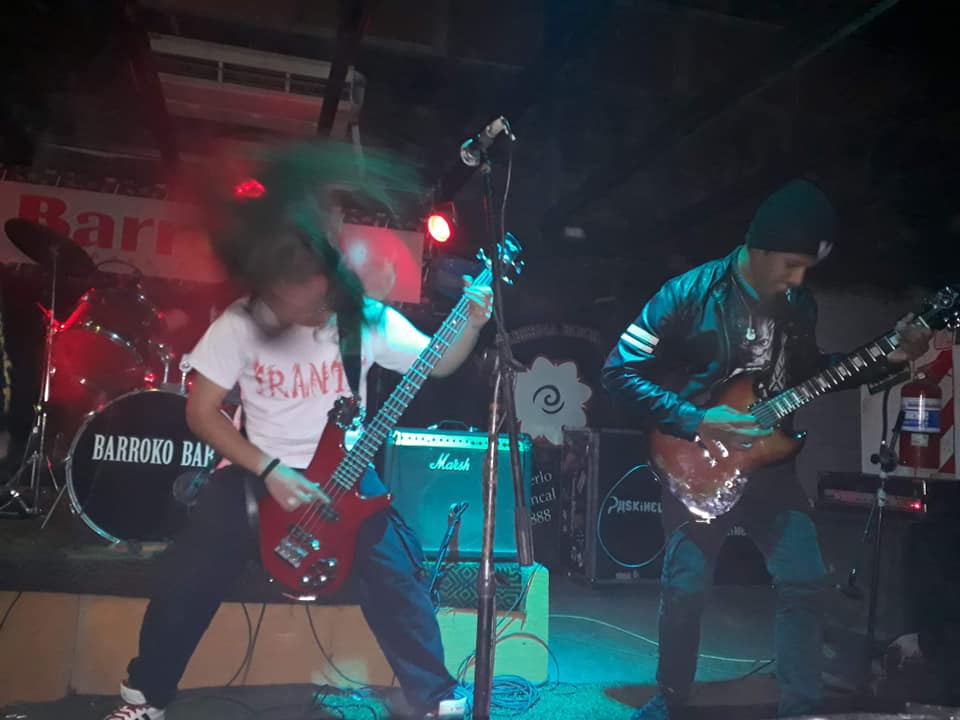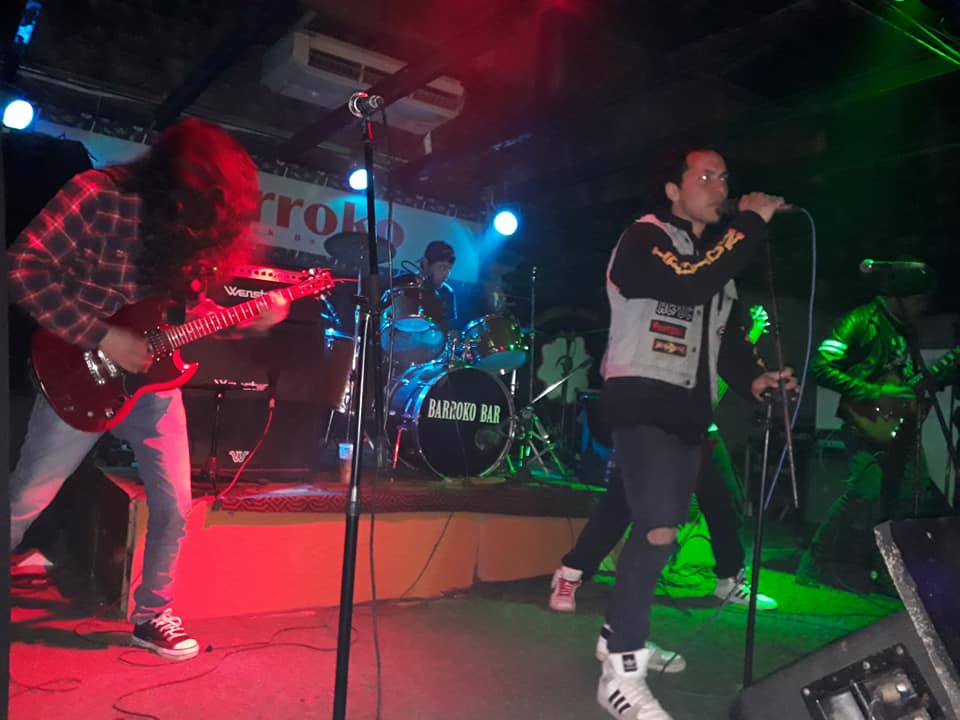 Which attributes, do you think, that a new Thrash Metal Band should have in order to gain identity and be unique?
The best attribute that a band can have is the passion for thrash, transmitting to people the desire to destroy everything. That's the best a band can have .

Do you believe that Digital Platforms help the new Thrash Metal Bands? Which, do you think, is the ideal way for a Band to promote its work?
In part yes, the advertising that is sometimes armed on Facebook or Instagram helps the bands a lot with the diffusion in people who live far away, but the bad thing about social networks is that the physical format of things is lost. The ideal way is to upload it on YouTube and share it on all the networks and with all the friends you have, always insisting not to be left behind.

Tell us a few things about the New Underground Metal Scene in Argentina (Bands, Fanzines, Webzines, Metal Clubs etc.)
The underground scene in Argentina is very strong and growing every day with new releases. The latest releases are from thrash / Heavy metal bands such as: Ultimo Vomito, Acero 14, Destructiva, Aizen, Marthirio, Caustic, Ataque de panico, Toxic Goat and much more! My favorite fanzine and one that is very active is "Enterrado vivo fanzine" that they are ready to present a fanzine called "nueva ola de Heavy metal Argentino" that also comes with a compiled disc/tape of Argentine bands of which we are part. Many labels such as: Argentina thrash metal, Up the hammers, Cuervo Records, Pacheco Records, Almas combativas, and more that help underground bands grow.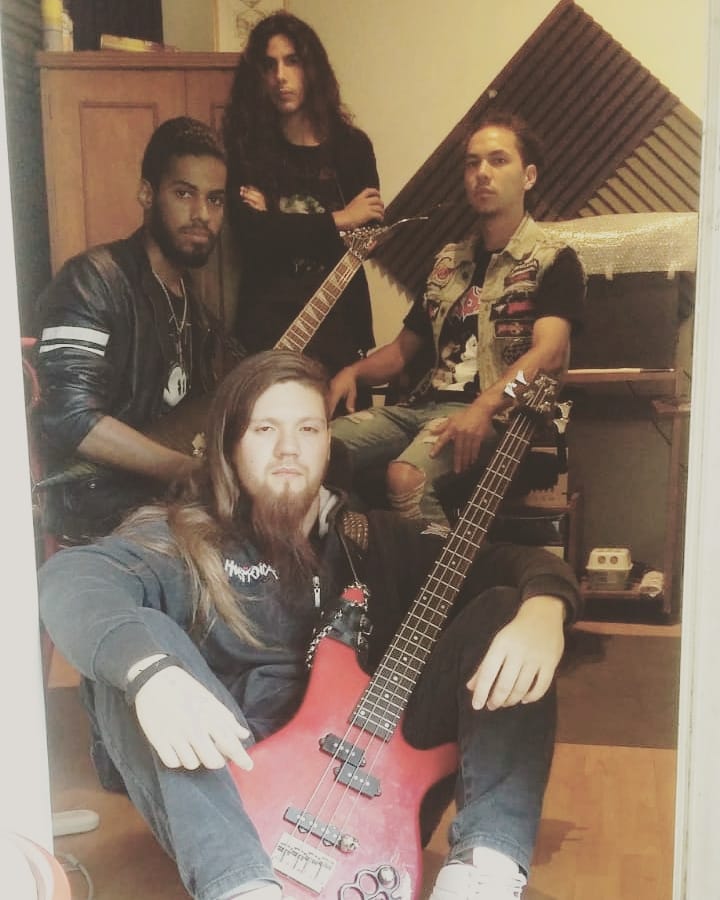 Do you know anything about the Hellenic Metal Scene?
To be honest I am not very aware of the Hellenic metal scene, but after this interview I am going to delve into that world. Any recommendation?

What are your future plans?
My plans for the future are to continue putting together recitals, playing in new places and presenting our album in all the places that it is possible! And if Satan wants, next year start recording new things .

Thank you very much for your time & Keep up the good work! The closure is yours.
Many thanks to all the people at FILTHY DOGS OF METAL for giving us the place for this interview and the opportunity to get to know the band from so far away. We will continue thrashing here in Argentina, I send you a big hug from the whole band, and now that you know, LISTEN TO FRANTIC OR DIE.

By Steve the Filthy Dog.
FRANTIC CONTACT:
https://www.facebook.com/profile.php?id=100009939044806
https://www.instagram.com/frantic_thrash/?hl=es-la
https://www.deezer.com/en/artist/105253952
https://open.spotify.com/artist/5rnF7NlPLpCv5EcKgDwYbi?si=UInMv69pR6m_wTYfvEWKwA&nd=1